One of the newest food halls to pop up in the midst of Denver's food hall craze, Broadway Market opened in 2019. Like other trendy (and worth it) food halls in the city, this market is housed in a renovated old warehouse with a well-lit, airy open concept.
One big difference between Broadway Market and its food hall competition is their payment system. Visitors receive a Broadway Market credit card when they walk through the door. As they dine and shop their way through the market, all purchases are added to the card. One payment is then made for everything before leaving the building. This might make it very easy to overspend at Broadway Market, so best keep a running tally of your beer and souvenir bill in your head.
Dining Options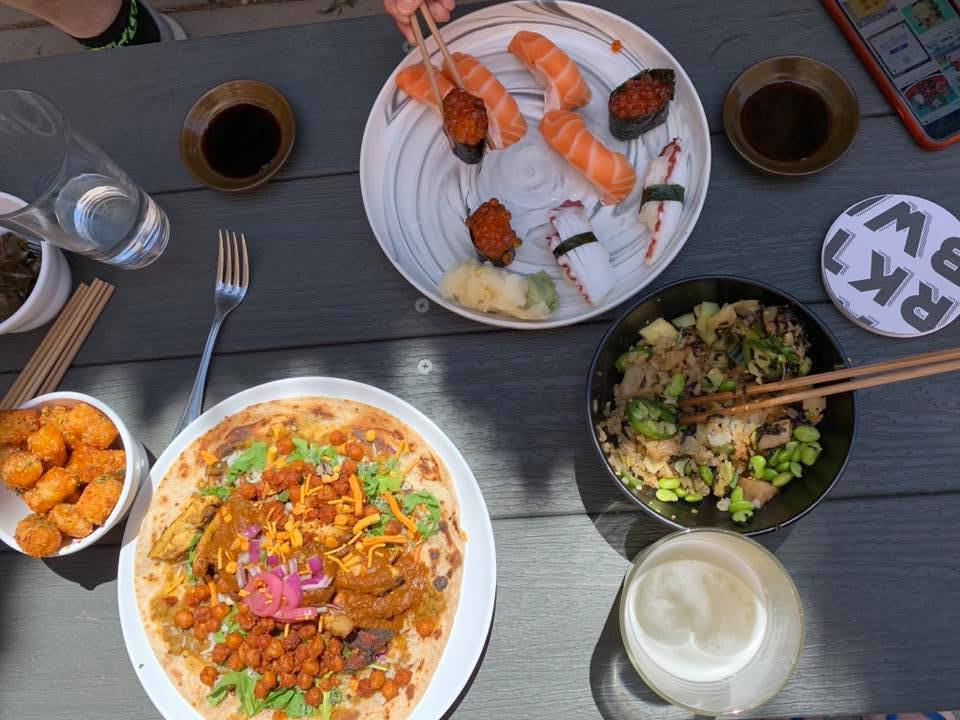 Whether from a lounge chair, bar stool or at the communal tables in the center of the building, dining at this market is a cool and comfy experience.
Beer – Speaking of beer, The Bar at Broadway is where visitors of this market can enjoy the Bottoms Up beer wall with self-serve brew.
Restaurants – Have a large party to feed? There's plenty of room in this food hall for gobs of hungry diners who come for the Turkish street food (at Mother Tongue), Argentinian empanadas (at Maria Empanada), gourmet deli items (from Mondo Mini) and more chef specialities.
Brunch – Brunch is served at Broadway Market on Saturdays and Sundays, from 11 am to 2 pm. Fifteen bucks will buy you bottomless mimosas, along with the dishes you select from all food vendors (currently under 10 vendors total).
If you're an early riser, Logan House Coffee Co. opens for breakfast at 8am.
Getting There
Broadway Market is located on Broadway between 9th and 10th avenues, a few blocks from Cherry Creek and Sunken Gardens Park.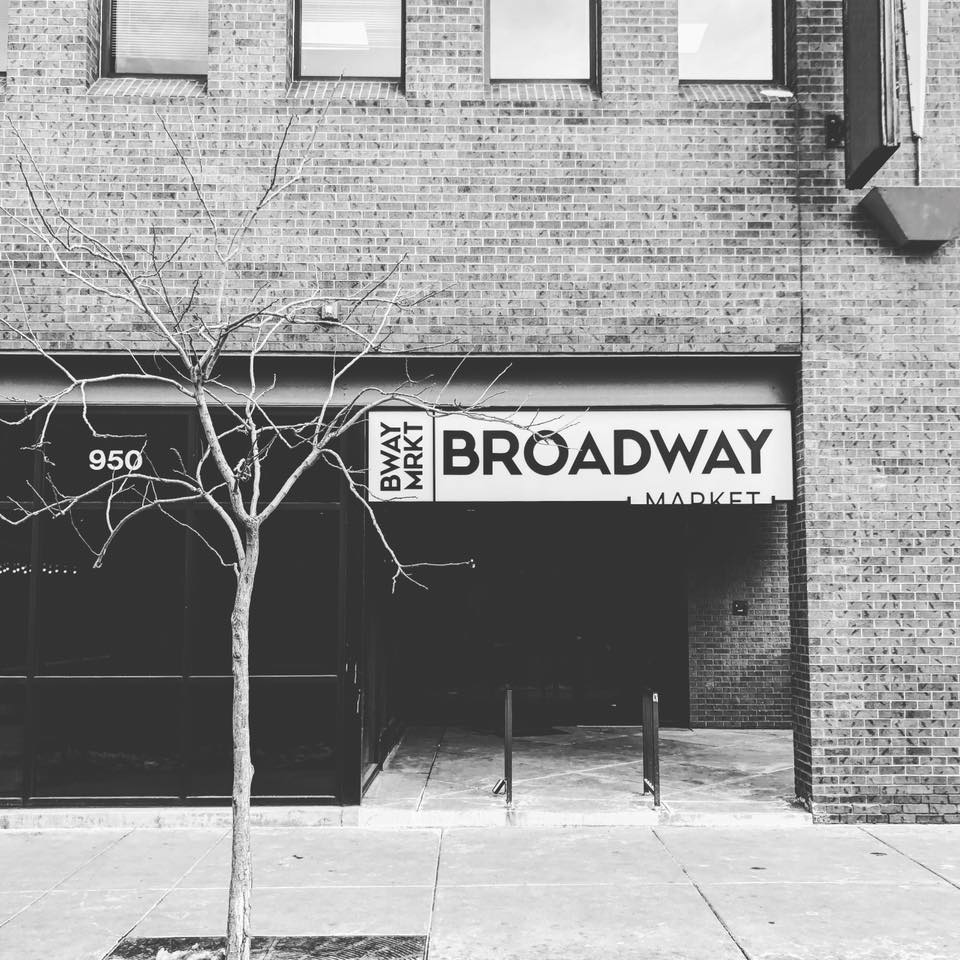 Details
Address: 950 Broadway, Denver, CO 80203
Phone: 720-370-7492
Website: broadwaymarketdenver.com