Located in Woody Creek, the Woody Creek Tavern originally opened in 1980 for locals and is a restaurant with a rich mosaic of gathered artifacts that will transport you to another era. Aspen, which is only a few miles to the east, is moving toward a more modern feel, but the bar is happy to stay cozy and casual, with great food and strong drinks.
Aspen residents who want to escape the city's noise can go to Woody Creek Tavern. This quaint dive bar is about six miles outside town and off the beaten path. Polaroids cover the walls, and the bent tin ceiling echoes the sounds of friendly discussion.
History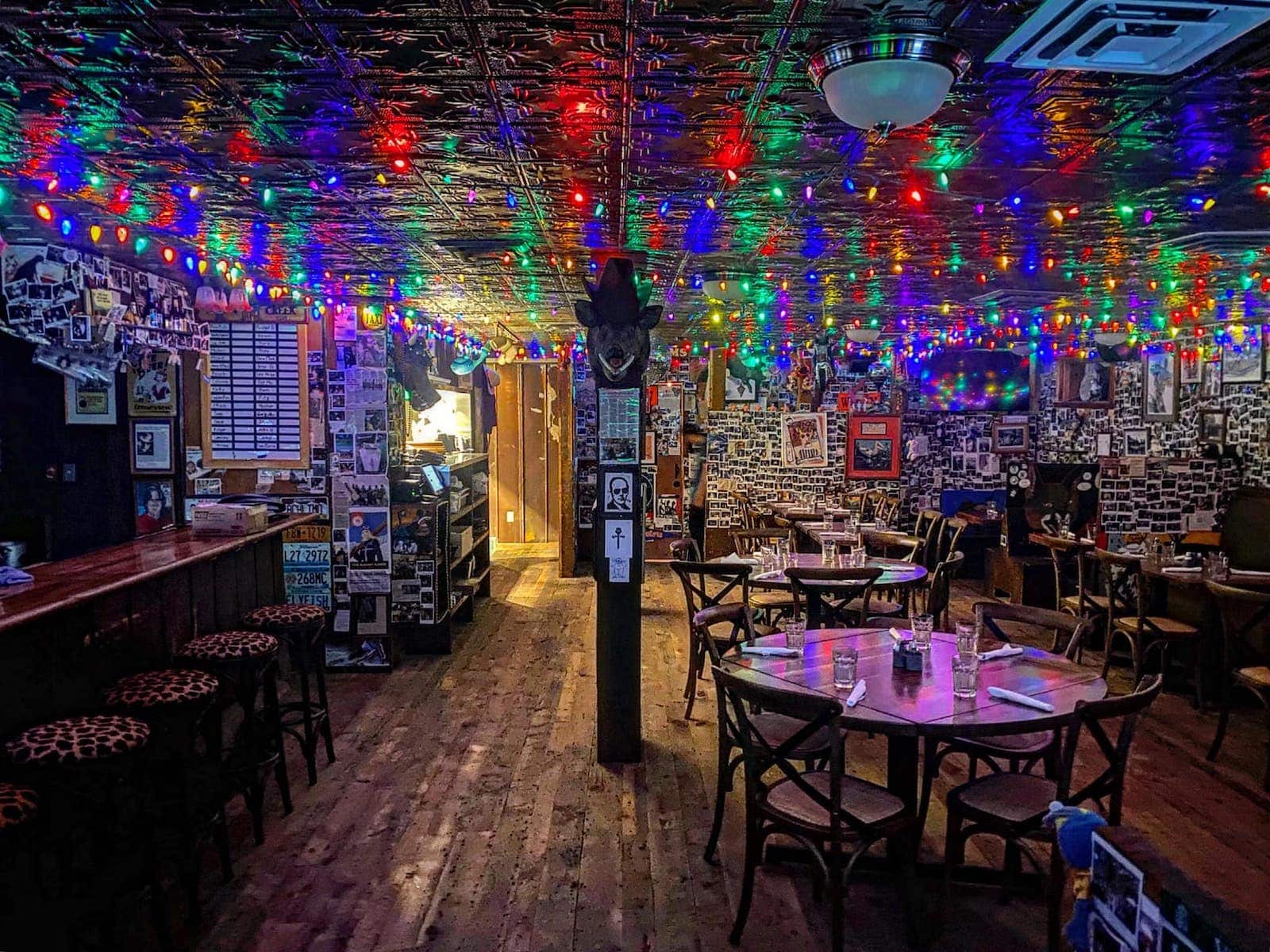 The bar, housed in a log cabin built in the 1940s and formerly used as the Woody Creek general store and filling station, is dim and inviting, with thin strands of colorful string lights hanging inside.
The most well-known customer of the establishment was gonzo journalist Hunter S. Thompson, making this watering hole something of a shrine for fans of Thompson's work. Despite his passing, many readers still make the trip to Aspen to have a meal at one of his favorite places to hang out.
In December 2020, it was purchased by restaurateurs Craig and Samantha Cordts-Pearce, who already operate four other restaurants in Aspen and one in Boulder. When they reopened the bar in August 2021, they had improved some of the equipment but kept the dive-bar atmosphere intact thanks to the extensive work done behind the scenes.
Food and Drink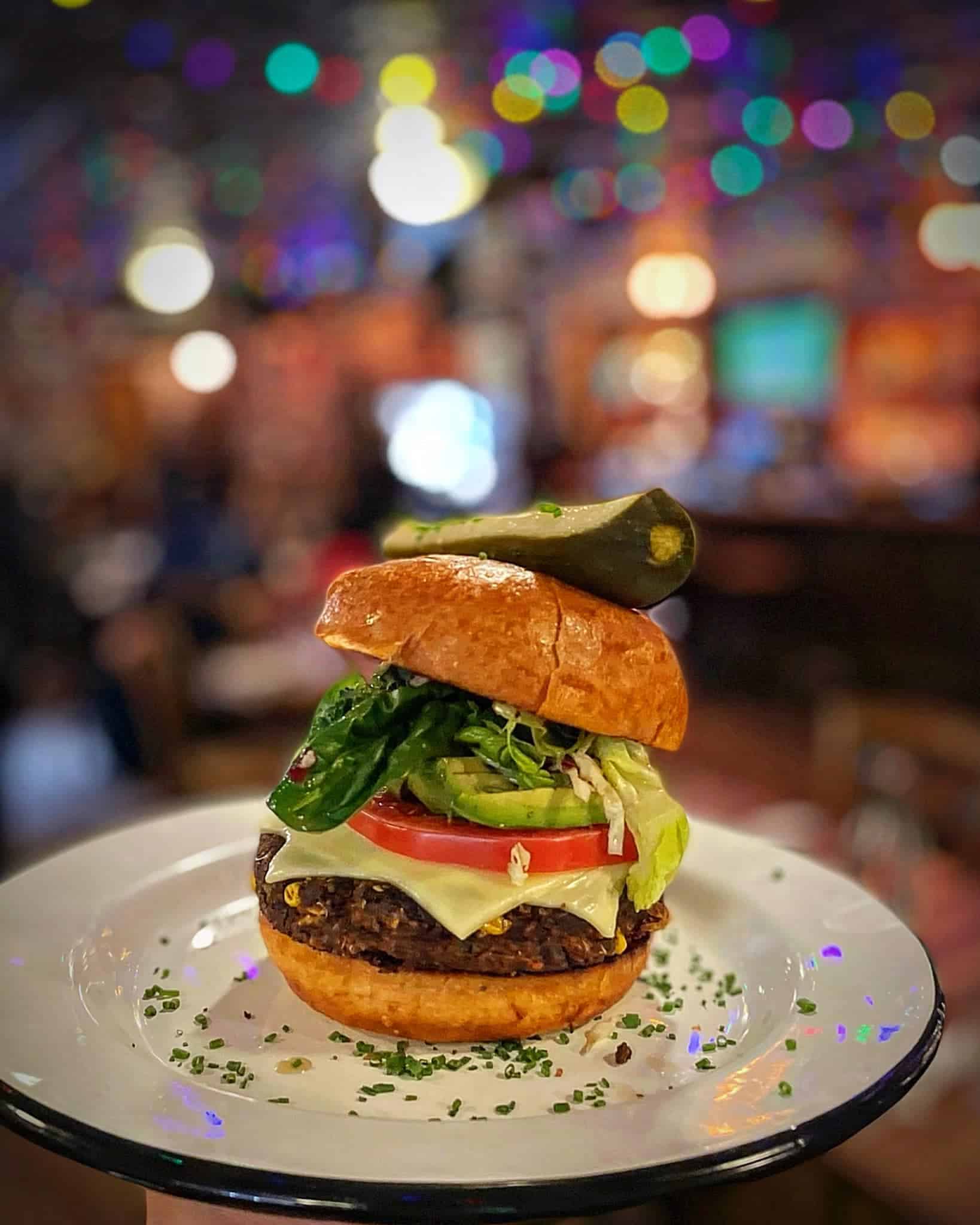 The restaurant serves a wide variety of pub-style snacks and entrees, and remember to try the fresh-squeezed blue agave margaritas. Traditional pub fares such as burgers with fries, chips with guacamole, chicken enchiladas, chicken wings, and soup are still on the menu, but new exciting dishes have been added.
Delectable fares such as oysters on the half shell, Rocky Mountain fish with curried cauliflower rice, fried chicken, salads, slaws, brioche grilled cheese, and more have been included. There is a long curated list of wines.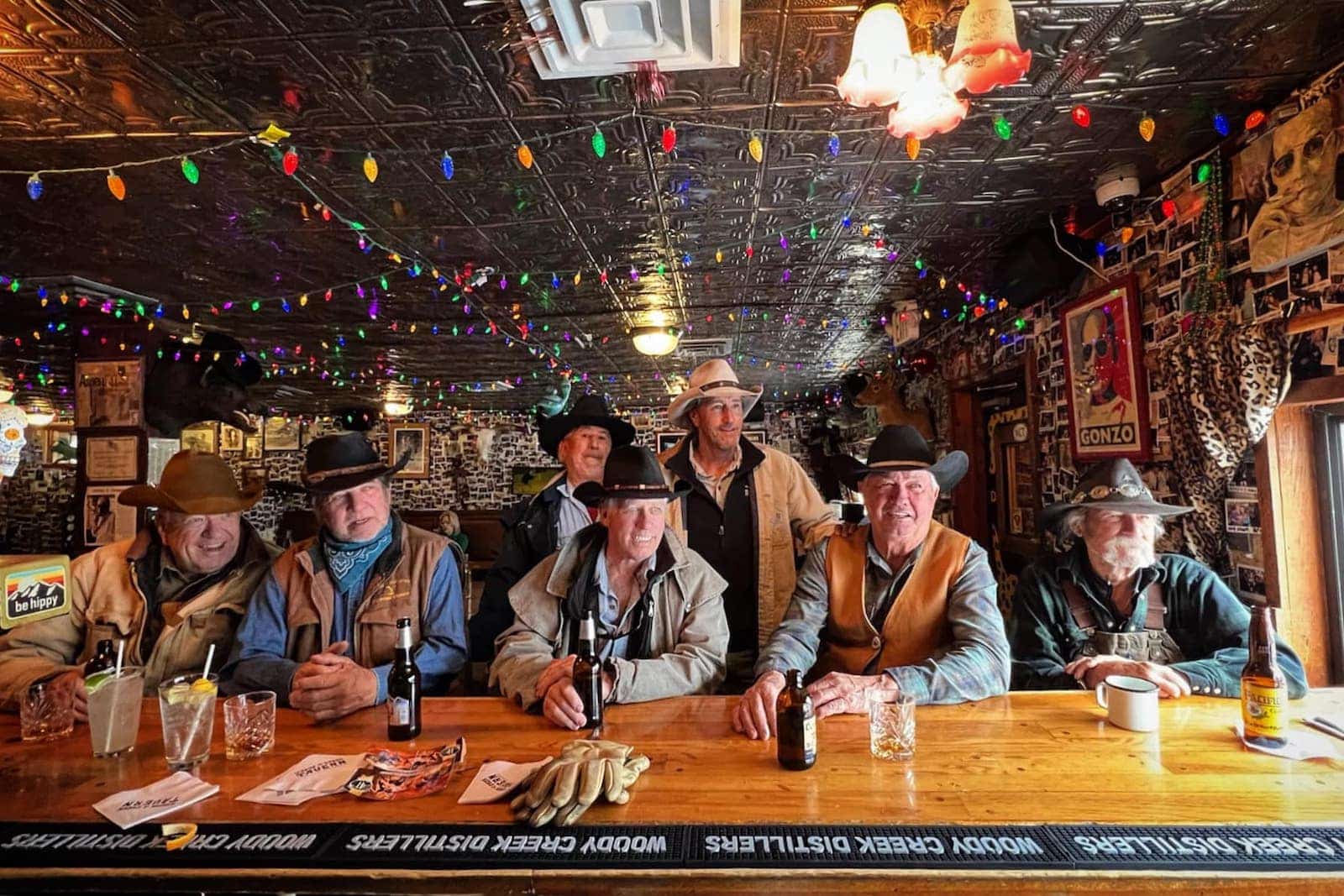 Details
Address: 2858 Upper River Rd, Woody Creek, CO 81656
Phone: 970-923-4585
Fare: Casual Pub American
Website: woodycreektavern.com