Established in 1945, The Cherry Cricket is one of the Denver's best burger joints, consistently rated as one of the top burgers in the town. It long ago earned the reputation as the "black sheep of Cherry Creek" due to its low key, rowdy ambiance.
Denver's favorite burger joint since 1945.
It was one of the city's first sports bars, and still one of its favorites today. The ceiling features a hockey rink painted on it. Located on 2nd Avenue in ritzy Cherry Creek North, the Cherry Cricket cooks up award-winning burgers and serves them with cold Colorado craft beer. It's good times for all with their "welcome home, now sit down and enjoy" attitude.
In addition to their Cherry Creek location, there's a second Cricket in the Ballpark neighborhood. It's located on Blake Street. Both restaurants open daily at 11am and stay up late.
Hamburger Restaurant in Cherry Creek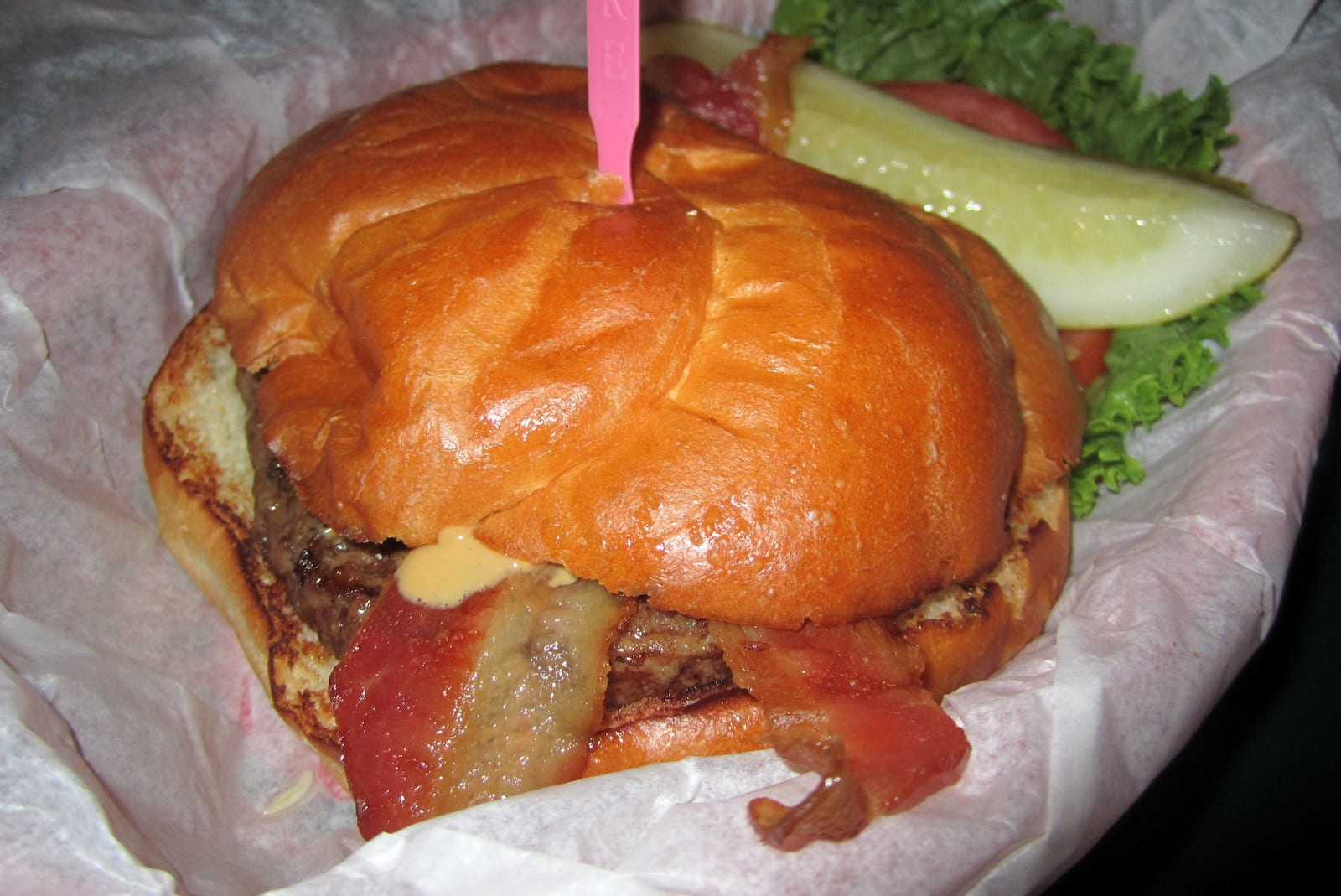 The original restaurant was called Mary Zimmerman Bar after the owner of the bar. She also lived at the bar. In 1950 the bar was bought by Lloyd Page who changed the name to its current Cherry Cricket. The original marquee is still in use today. In 1963 Bernard Duffy bought the establishment added the rotating Duffy's to the marquee. Duffy retired in 1972.
Eli McGuire bought the bar in 1990 and went to work making it "the best damn bar around." In 2000 Wynkoop acquired ownership, a company formed by Colorado Governor John Hickenlooper.
In the years since it gained notoriety as one of the best burger joints in the country. It was featured on the Food Channel and Travel Channel's Man vs Food. In 2016 there was a kitchen fire right before Thanksgiving. It reopened 5 months later and continues to go strong.
With a wide range of burgers and American fare, there's a lot of enjoy on the menu. In addition to beef burgers, you can try turkey, bison, chicken, chickpea and the impossible veggie burger. They have over 21 fresh topping sourced from around the Rocky Mountain region. In addition they have salads, sandwiches, Tex-Mex and a full range of satisfying appetizers.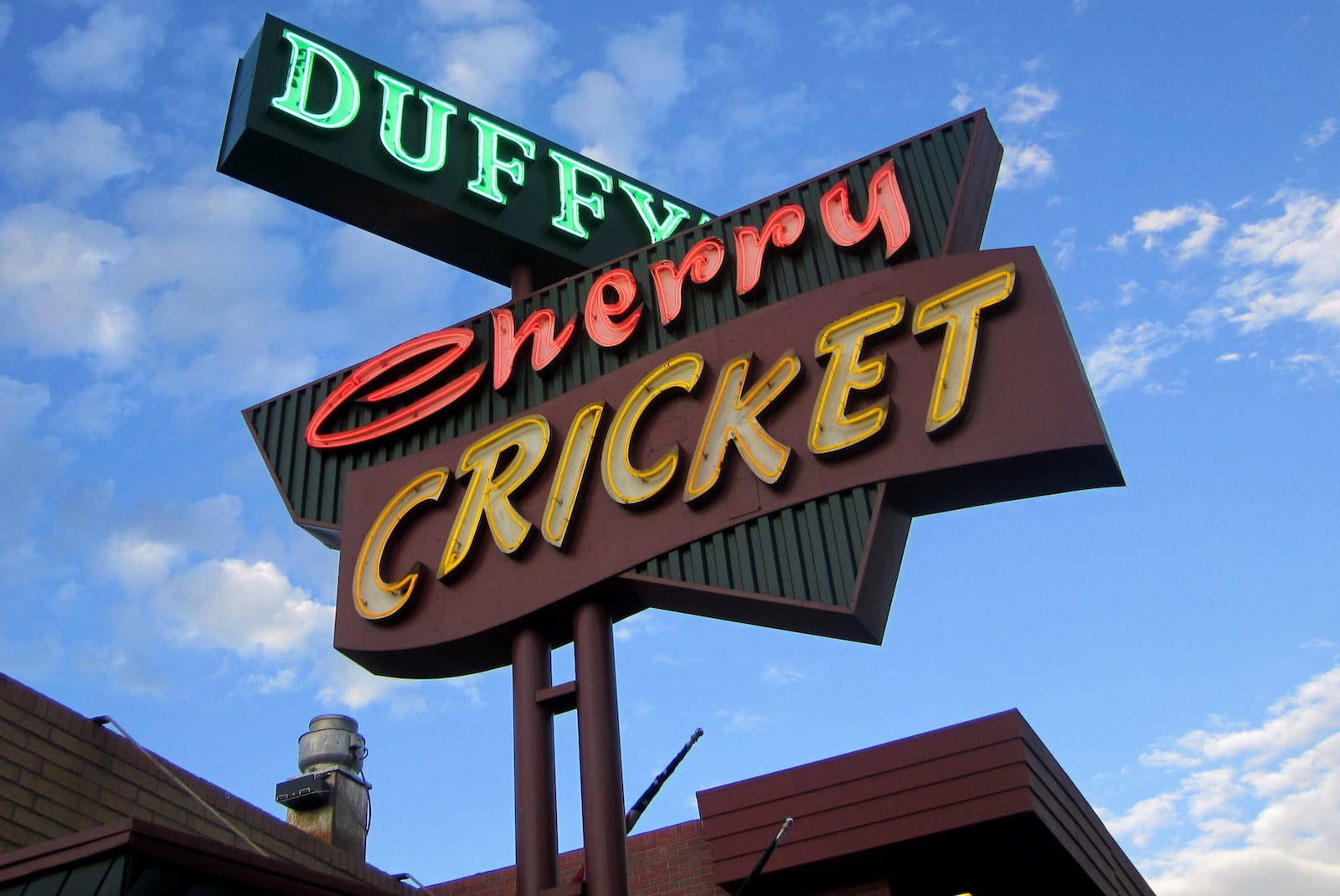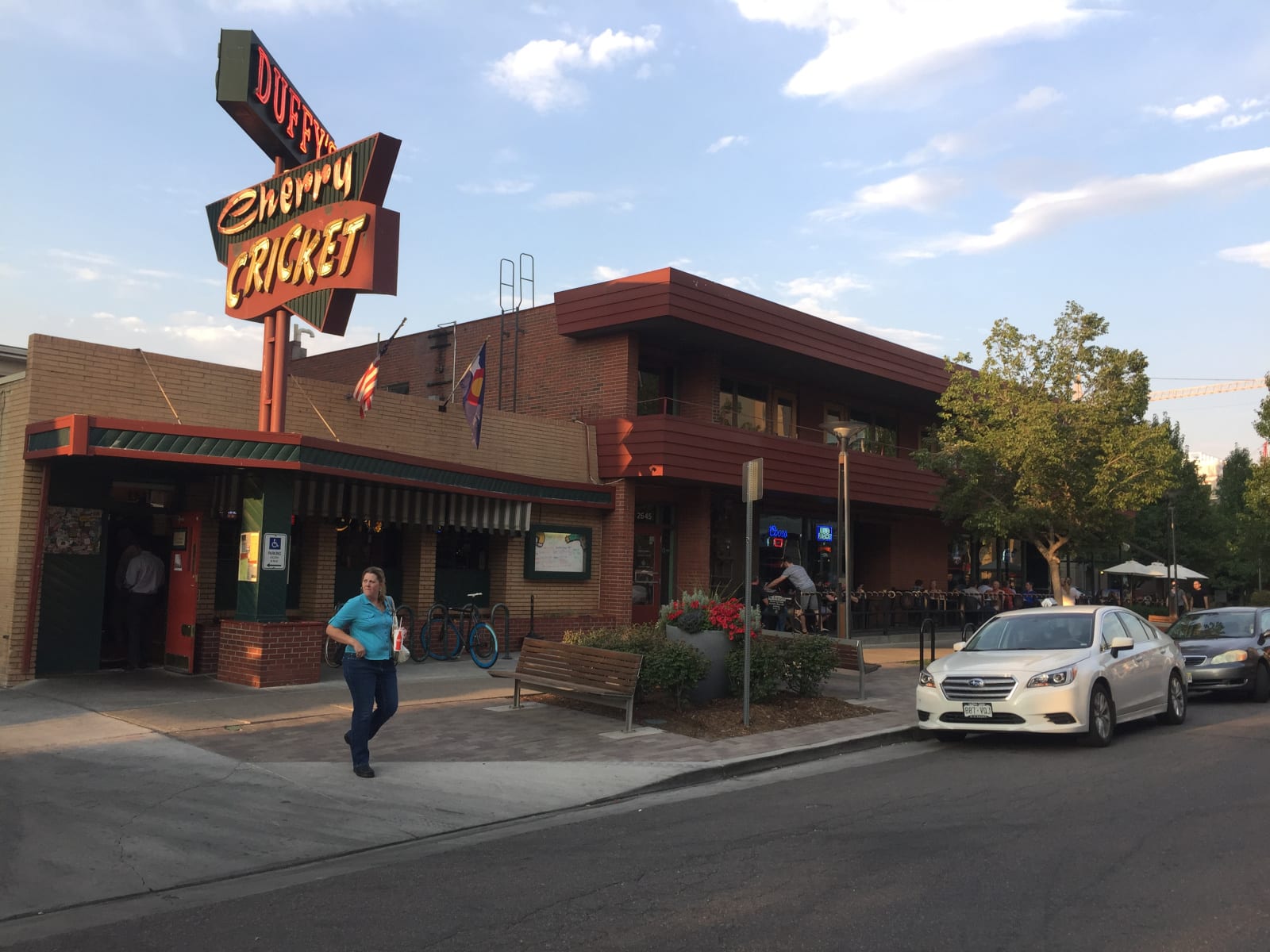 Details
Address: 2641 E 2nd Ave, Denver, CO 80206
Phone: 303-322-7666
Fare: Hamburgers and American
Website: cherrycricket.com