Conveniently located in close proximity to all of Denver's major attractions and venues, the Dairy Block offers an immersive and electrifying experience. It's situated in Lower Downtown on Wazee Street.
It features some of the best eateries, bars, shopping, entertainment, office space, and lodging that the city has to offer. This booming block is considered to be its very own micro-district.
Dining and Drinking at the Milk Market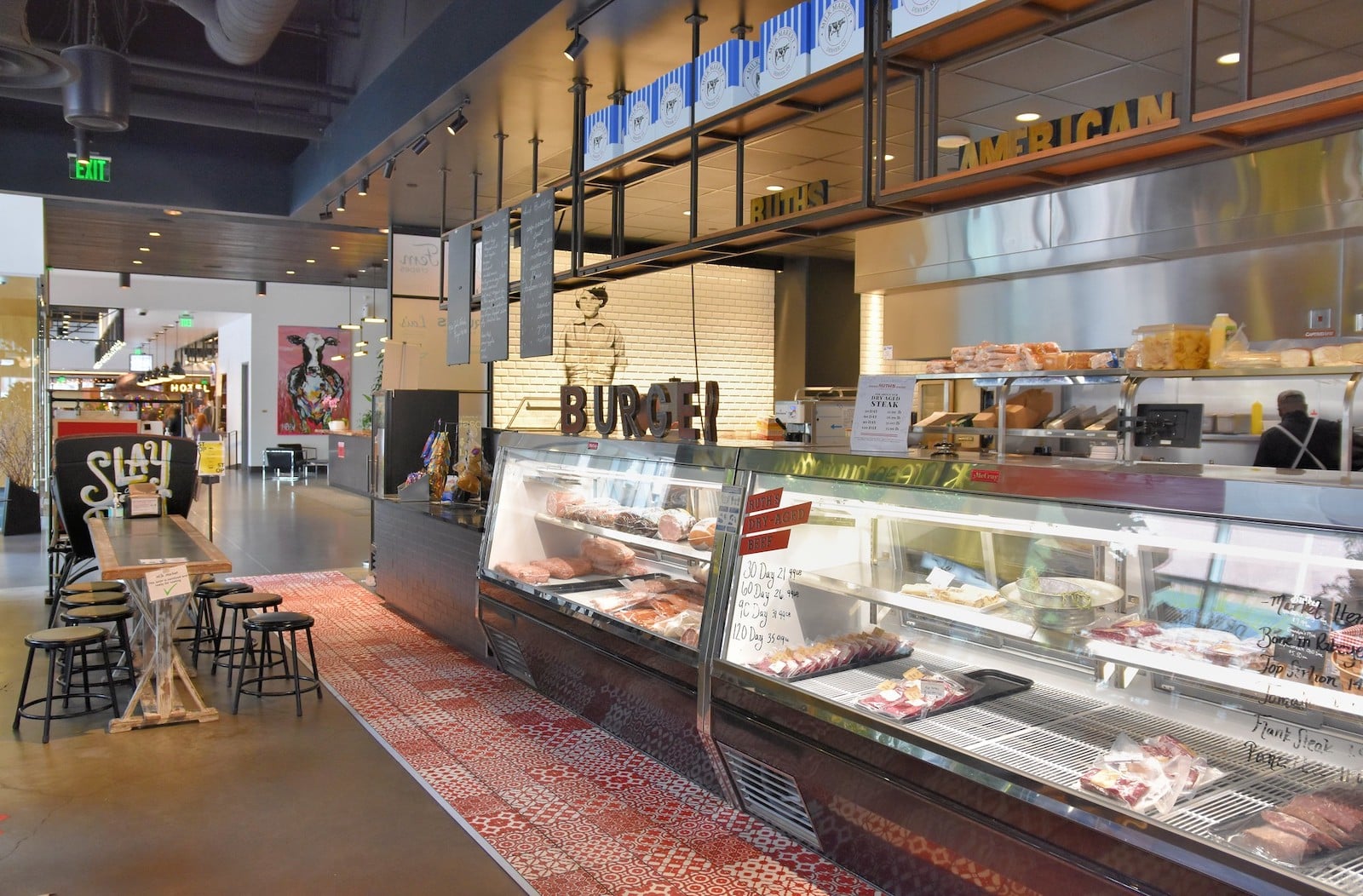 Grab a bite at any time of day, with endless options for breakfast, lunch, dinner, and all the tasty treats in between. The Dairy Block is home to numerous restaurants, each boasting its own unique cuisine and atmosphere. The culinary offerings of Dairy Block creatively explore different concepts of what a dining experience should entail.
There's something for everyone at the Milk Market, a 16-venue food hall where delicious meals and drinks are delivered quickly and daily, starting at 7 am. Throughout the market, visitors will find vendors specializing in pizza, pasta, seafood, poke, Mexican cuisine, gelato, deluxe deli sandwiches, savory and sweet pastries, breakfast dishes, burgers, barbeque, and more.
Mix and match with each restaurant offering its own menu of delicious meals and a la carte items, along with specialty drinks and desserts. The Milk Market also boasts a cafe, wine cellar, brewery, and cocktail bar, with beverages to complement every meal and activity.
For those looking for a more contained dining experience, there are several other eateries throughout the property, including some of the best sushi, steaks, and tacos in Denver. Each restaurant on the Dairy Block proudly transforms the freshest local ingredients into a masterfully crafted meal.
Patrons quickly find that dining in any one of their flawlessly decorated restaurants is as much about filling up on the finest foods as it is about having an unforgettable fun time.
Entertainment and Events at the Alley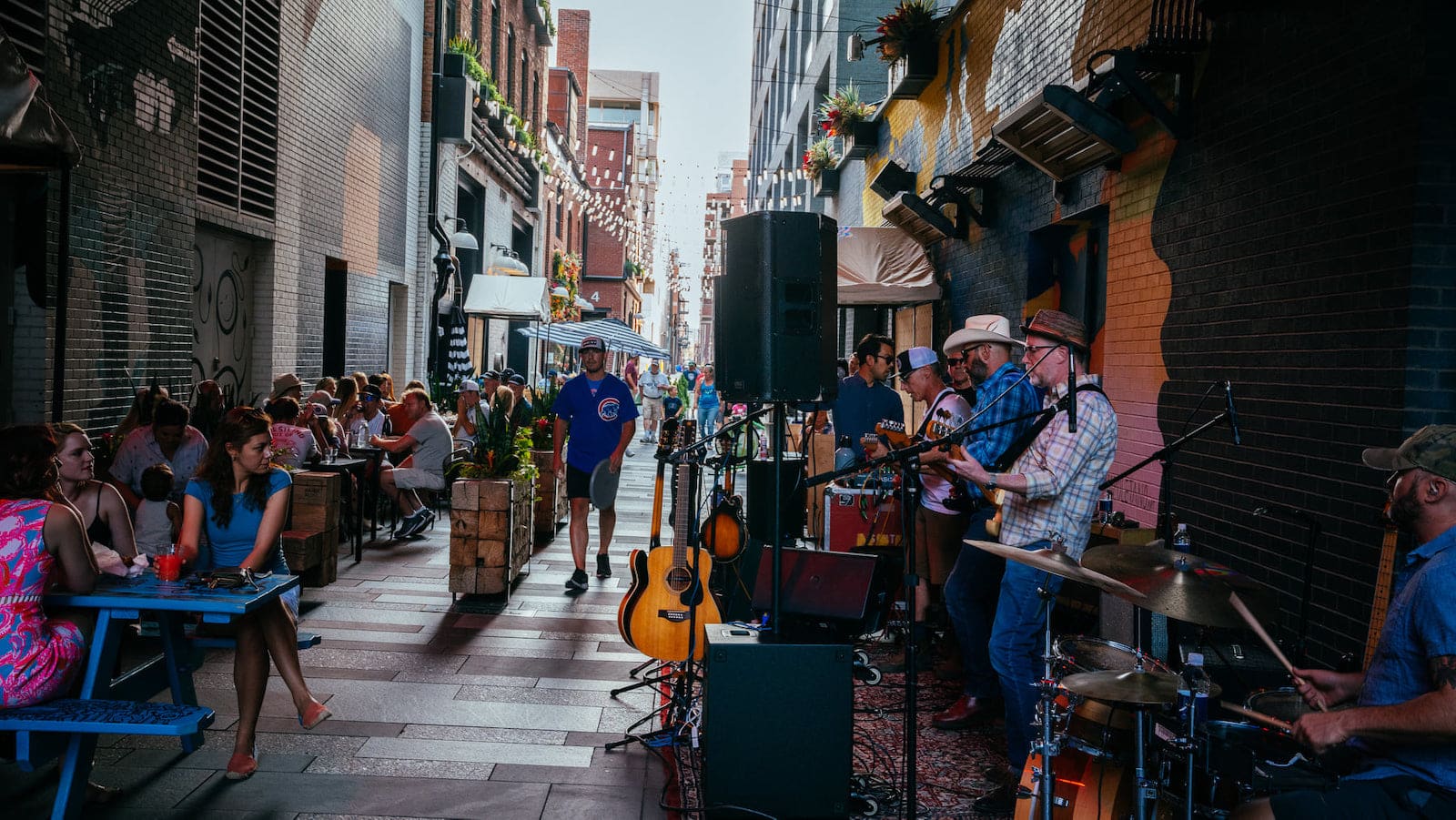 The Dairy Block is one of the liveliest locations around with endless activities and events throughout the week. Throughout its many vibrant spaces flows the rich creative and cultural influences of the surrounding city and beyond. Celebrate local artists with live concerts, art exhibits, and installments that traverse genres and forms.
Each major section of the Dairy Block spotlights works from different featured artists with their entire collection consisting of over 700 pieces. Art truly comes to life in the Alley, the Dairy Block's exterior venue with interactive art installations and performances by up-and-coming local musicians each week.
First Friday Art Walks – On the first Friday of each month from May to September, the Alley is the site of First Friday Art Walks, where local artists showcase and sell their work. The event is free to the public with live music and the option to buy delicious food and drinks from pop-up shops and local dining establishments.
Fitness Classes – Free fitness classes, including yoga and high-intensity training, can also be enjoyed in the Alley. The outdoor space is partially covered by the Maven Hotel, making it accessible in the colder months as well.
Other Events – There's no such thing as a boring week at the Dairy Block. Other fun events include Musical Mondays, Trivia Nights, and Drag Bingo Brunches in the Milk Market, along with special menus and celebrations at the other restaurants and shops on the Block. Check out Dairy Block's calendar for a full and detailed list of upcoming events.
The many thoughtfully curated spaces throughout the Dairy Block are also perfect potential venues for private gatherings with parties big and small. The Dairy Block has the ability to accommodate up to 450 people in its largest venue, along with a dozen alternate options for more intimate occasions.
Shopping
It'll be difficult to leave the Dairy Block empty-handed without a treat from one of the dozen premier shops on site. Products include apparel, cosmetics, accessories, home goods, and other gifts from locally owned and operated brands along with nationally renowned retailers.
The Dairy Block is home to Free Market, a collective marketplace that puts a revolutionary twist on the traditional shopping experience with its airy artistic approach.
Lodging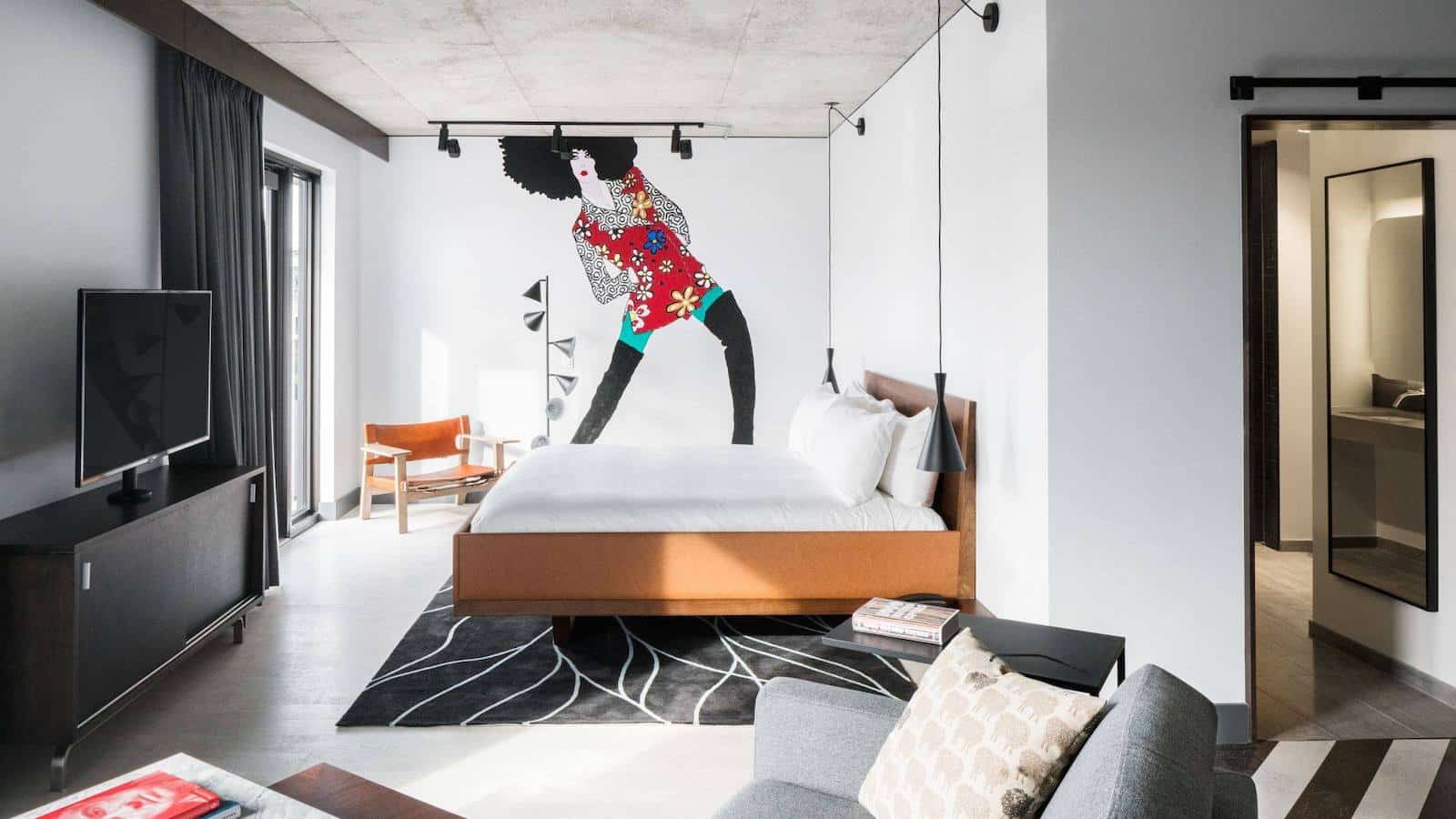 With so much to do in the Dairy Block and the surrounding area, it's hard to know when to call it a night. The Maven Hotel (affiliate link) offers modern and mellow accommodations on-site, so guests are never too far from the fun. The innovative and artistic aesthetics of the Dairy Block are captured in their spacious guest suites with sweeping city views.
Check prices, availability or book The Maven Hotel at Dairy Block
Details
Address: 1800 Wazee Street, Denver, CO 80202
Phone: 303-309-4847
Season: Year-round
Website: dairyblock.com