Denver Milk Market is a modern dining hall and food market nestled in Denver's historic LoDo district. No, they don't only serve dairy products — though note that the cheese here is top-notch.
The name of the market is likely a nod to their location in LoDo — called Dairy Block — where the original Windsor Dairy Farm of Colorado once stood. A typically busy building full of spirited chatter and connection, Denver Milk Market prides itself on feeding friends old and new with a modern menu full of family history and heart.
Dining Options

Run by local chef Frank Bonnano, 16 different food counters offer a variety of culinary pleasures. Or culinary magic, as Chef Bonnano and his team, might call their vibe. Sharing the magic and blessings of great food is an important mission here.
They share it with comforting gourmet flavors and flare, creating community with every bite. For example, Albina by the Sea offers fish/seafood dishes inspired by Chef Bonnano's grandmother and her life in Brooklyn in the 1940s.
Ruth's Butchery at Denver Milk Market is inspired by the recipes in a handwritten cookbook from the 1920s — written by the grandmother of Jacqueline Bonnano (Chef Bonnano's partner), Ruth Drake.
The Stranded Pilgrim is a quieter bar space near the back of the market, for those wanting a more peaceful dining experience for a private party. It hosts 10-28 people. You can also rent the full market (Full Buyout) for events hosting up to 350 people.
Love bingo? Denver Milk Market hosts Bingo Brunch on Sundays, at their MOO bar.
Getting There
Located near Coors Field (Ballpark Neighborhood), Denver Milk Market is on Wazee Street off 19th Street.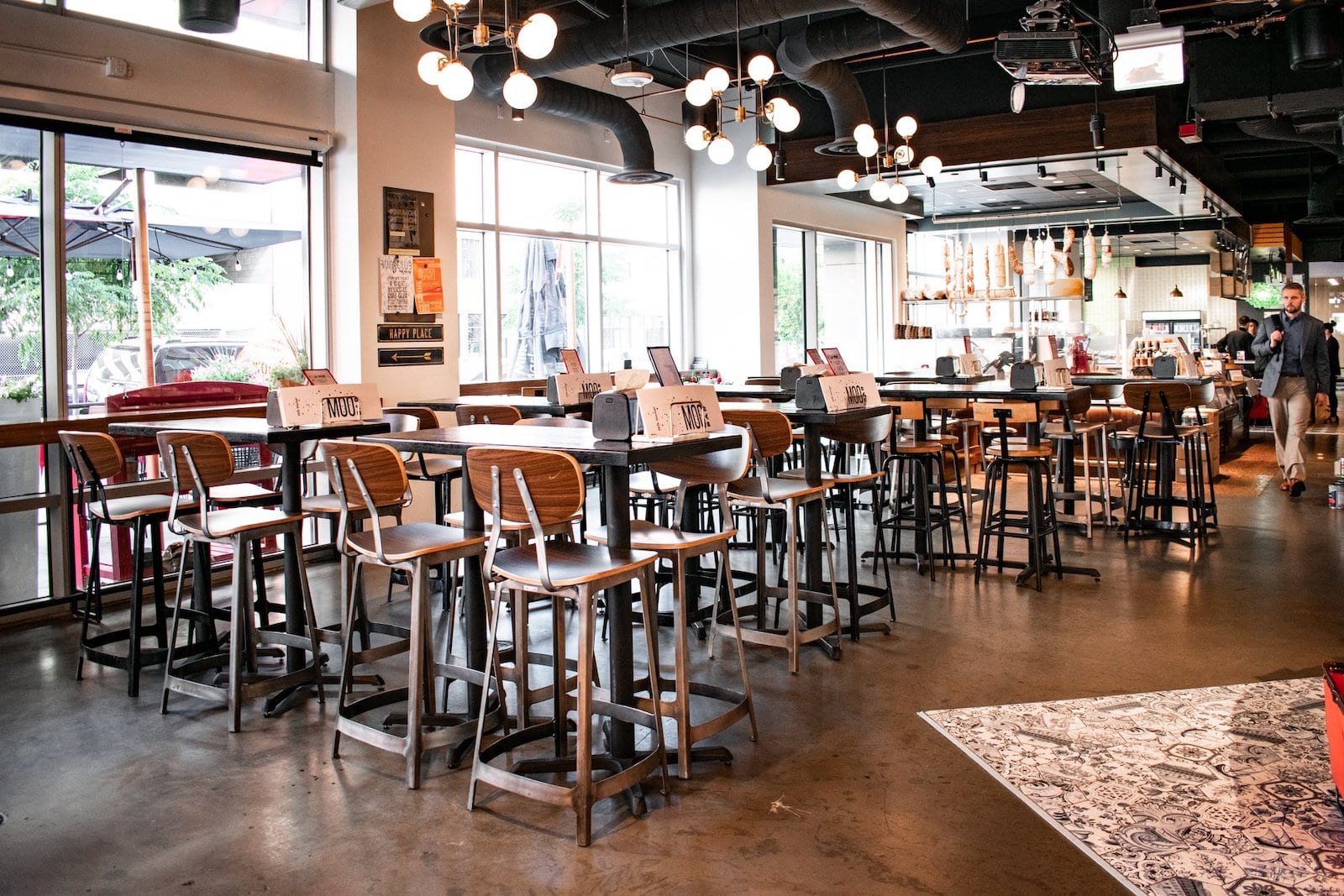 Details
Address: 1800 Wazee St #100, Denver, CO 80202
Phone: 303-792-8242
Season: Year-round
Website: denvermilkmarket.com