The Bucksnort Saloon is one the coolest mountain bars in the state, and easily among its most iconic. It is hidden in the alpine village of Sphinx Park with a Pine, CO mailing address.
It's a biker bar, popular with motorcyclists, dirt bikers, and anyone who loves traveling off the beaten path. The ceiling is lined with dollar bills, signed by guests from all over the world. Stop by and add your buck to the historic Bucksnort Saloon…it's always worth the trip!
The iconic establishment is situated at 7,040 feet and is part of the front range mountains, so it's accessible from Denver for an easy, cool day trip. The drive is an hour southwest of the capital, mostly via Highway 285. You can also head back through the foothills for a unique loop round.
Historic Bar and Restaurant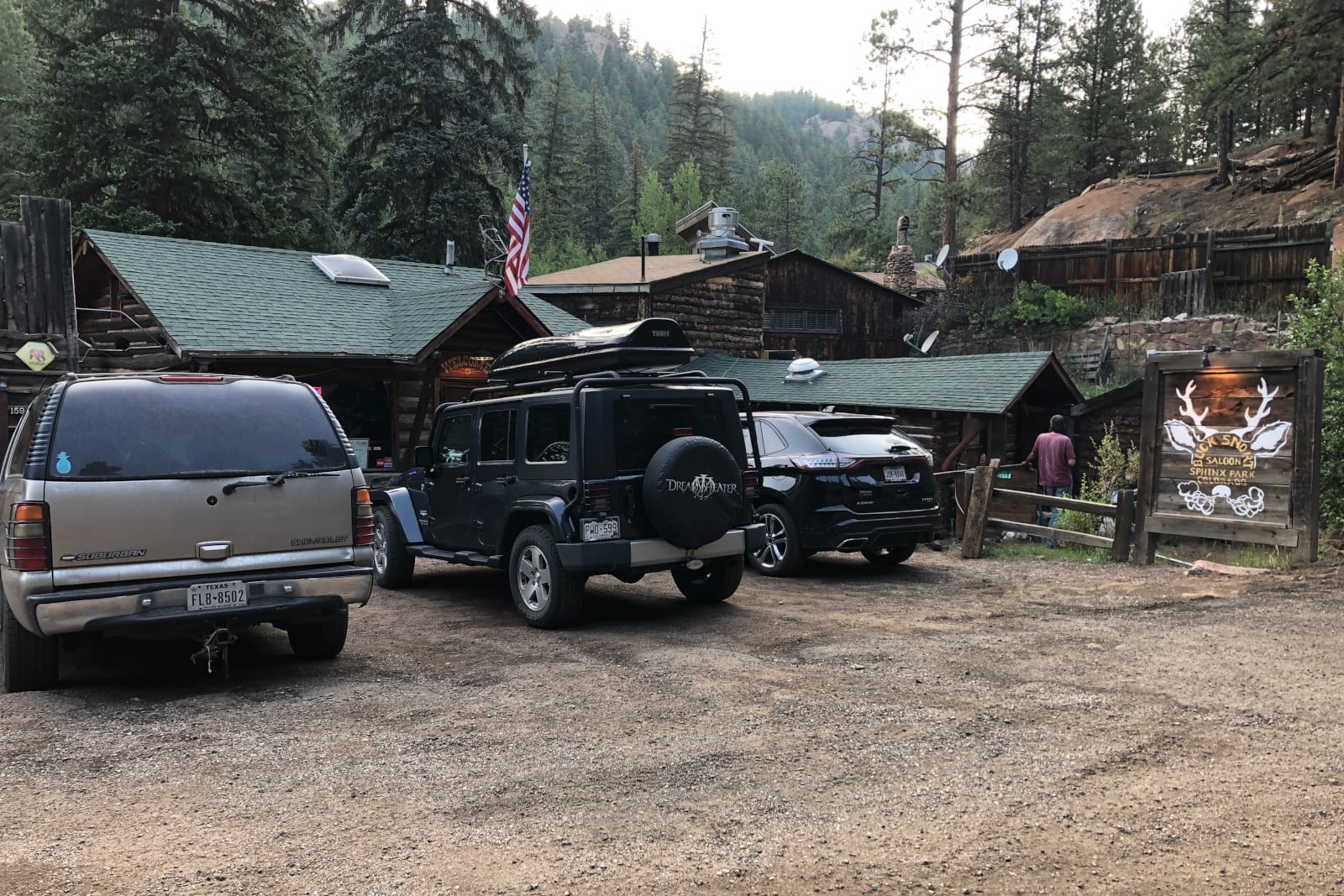 The Old West ambiance is apparent the moment you set your sights on the wooden establishment. The interior is cozy with a few rooms of varying sizes. The bar is simple but the charm is legendary.
It's a family restaurant with a full menu of American fare. They feature mouth-watering burgers and ice-cold beers. Try their signature Antler Ale, coupled with their award-winning 1/2 pound Buck Burger. Other fare includes nachos, quesadillas, chili bowl, burritos, salads, sandwiches, and a Bucksnort T-Bone.
Live music happens on weekends and other prime times. They have a deck that overlooks Elk Creek, providing a tranquil environment to soak in nature on summer days. In the winter the woodstove will warm you up, along with their tasty Bucksnort BBQ. You can rent the bar for private events by the hour, with a 3-hour minimum.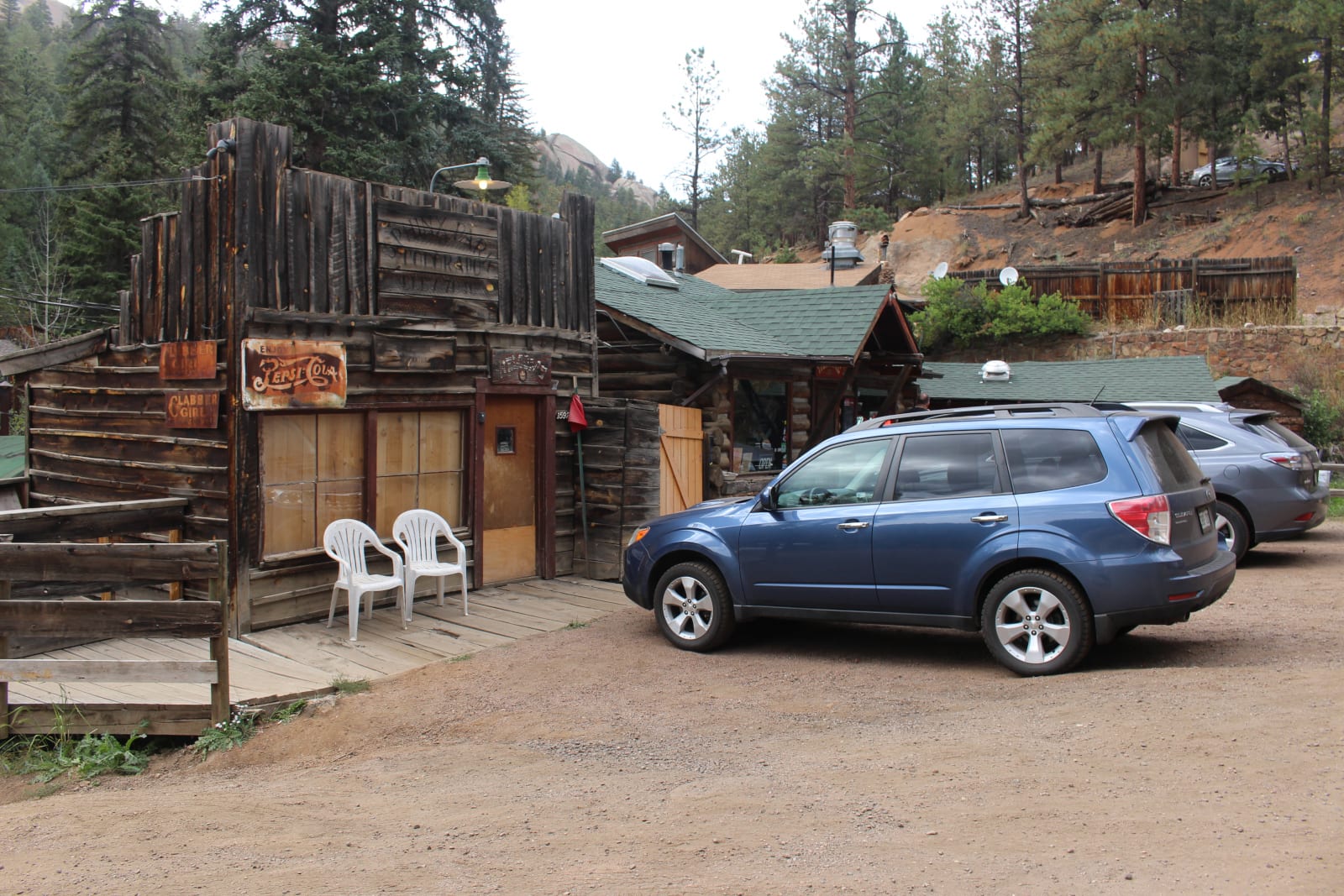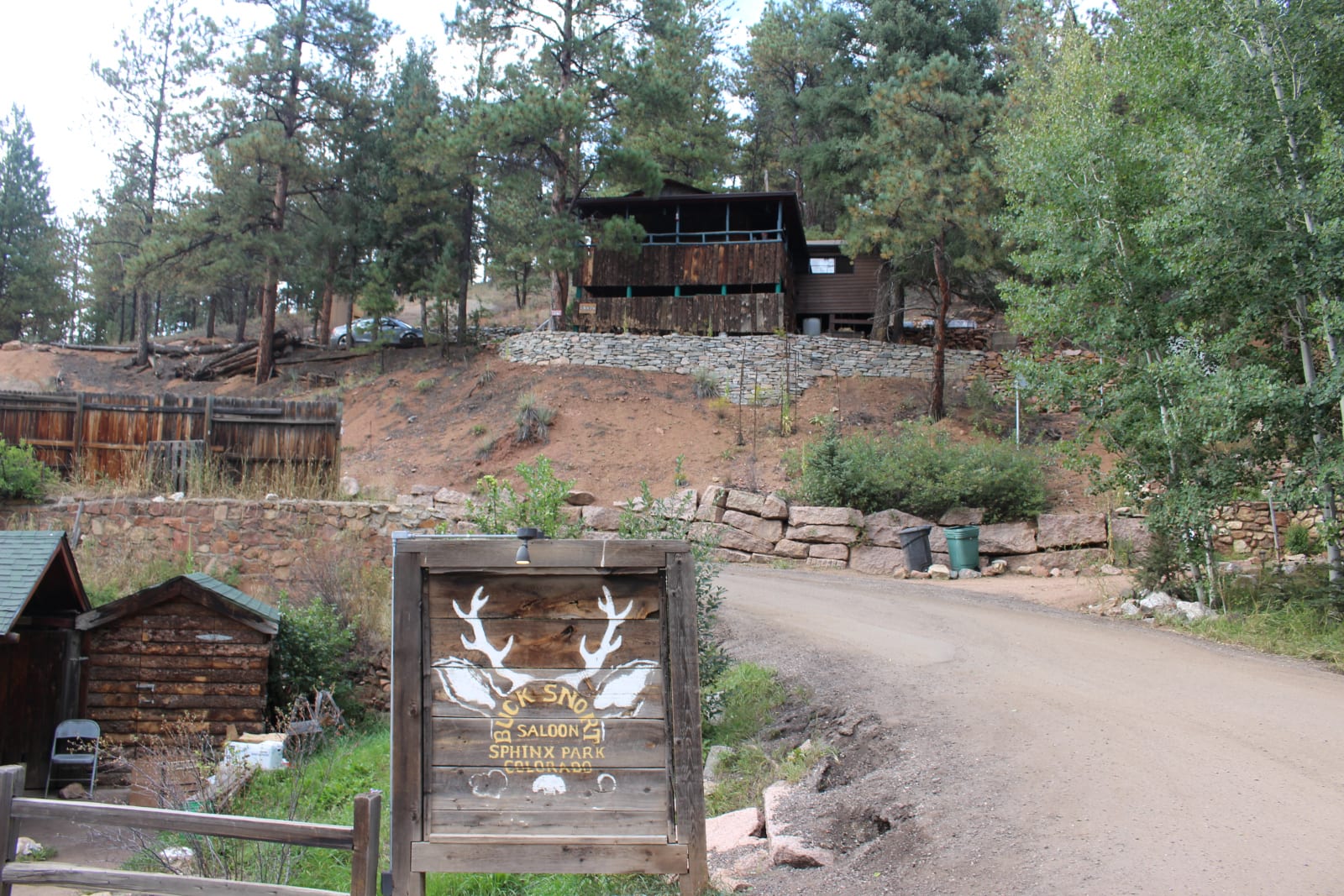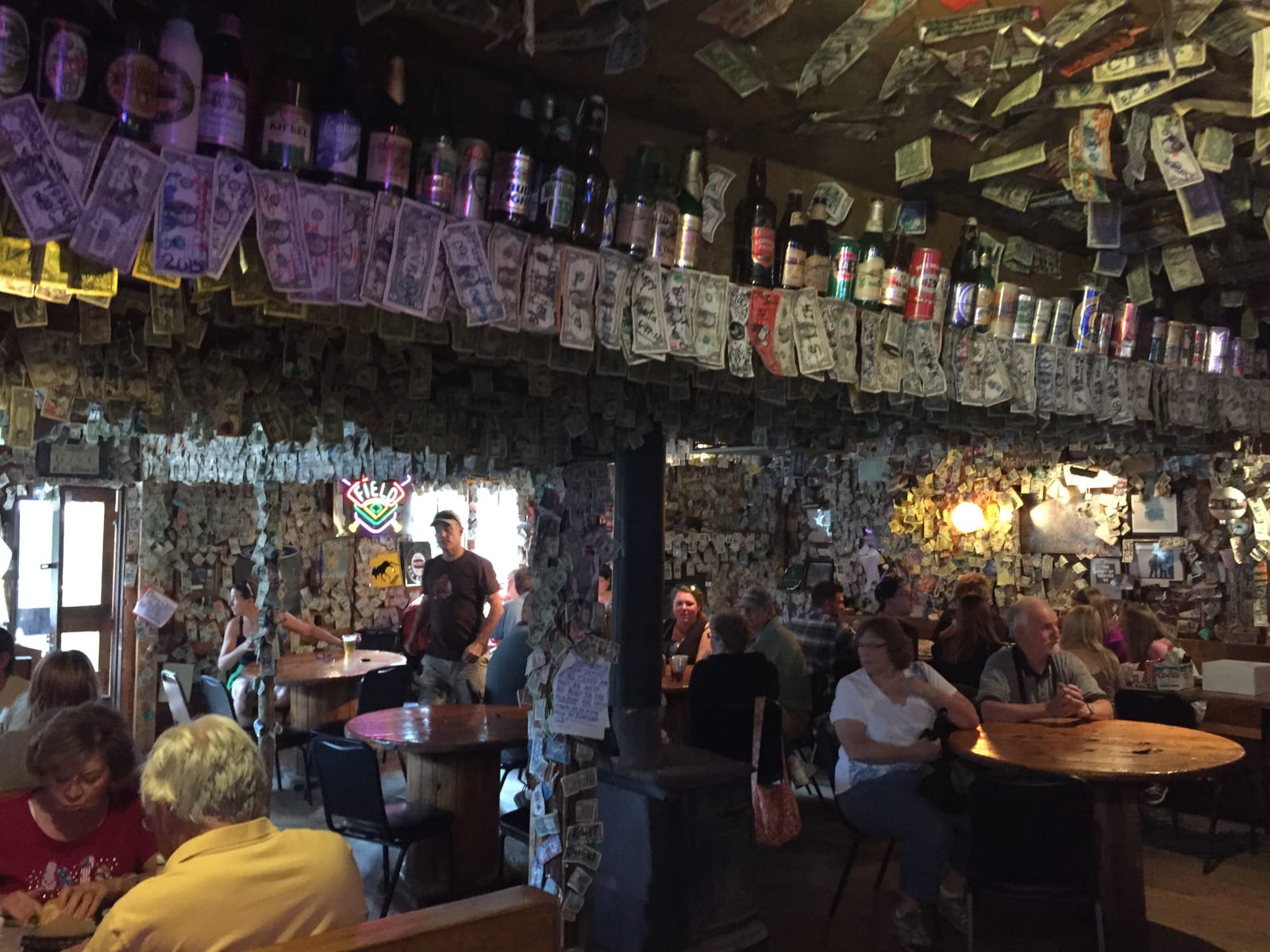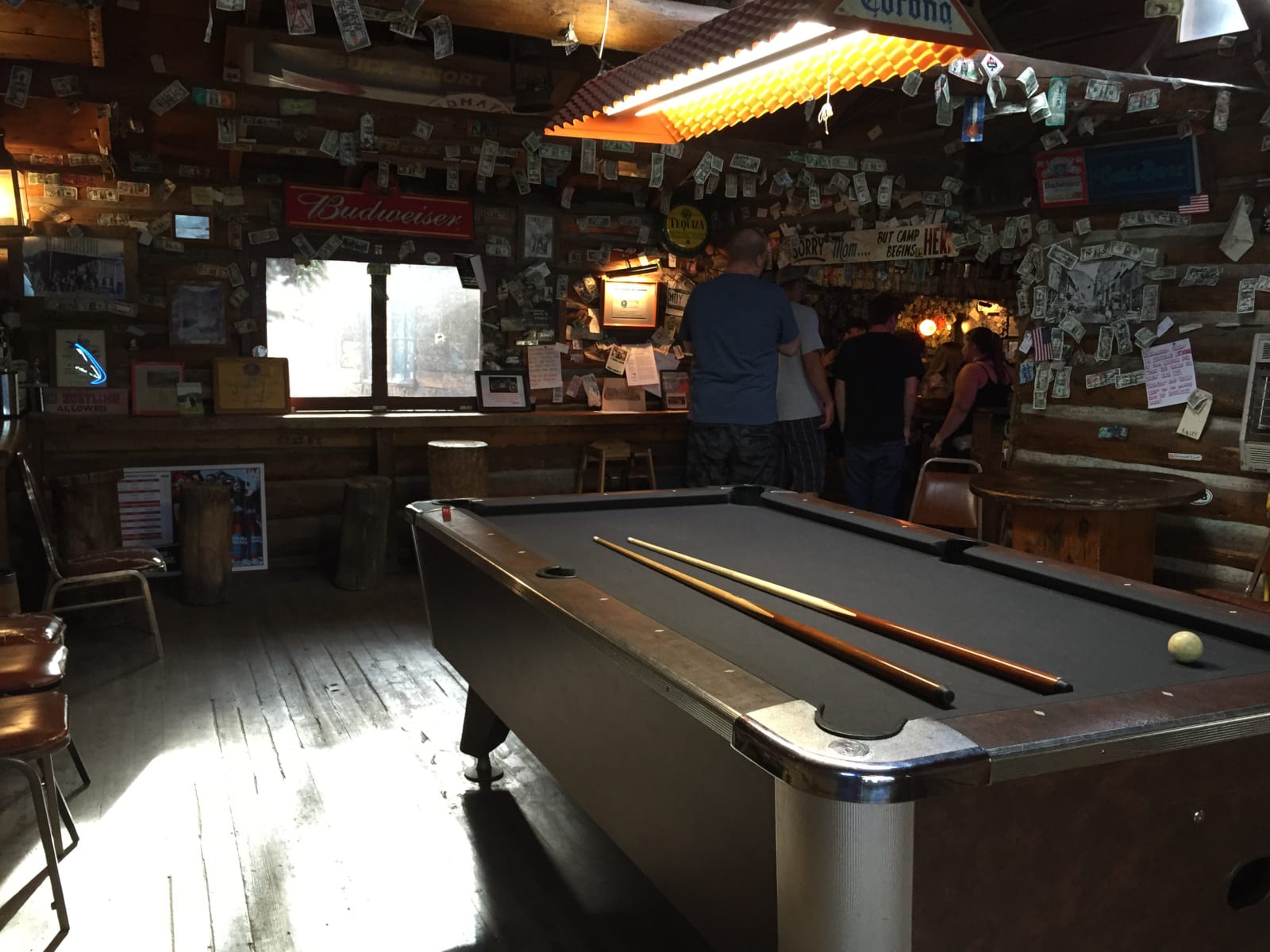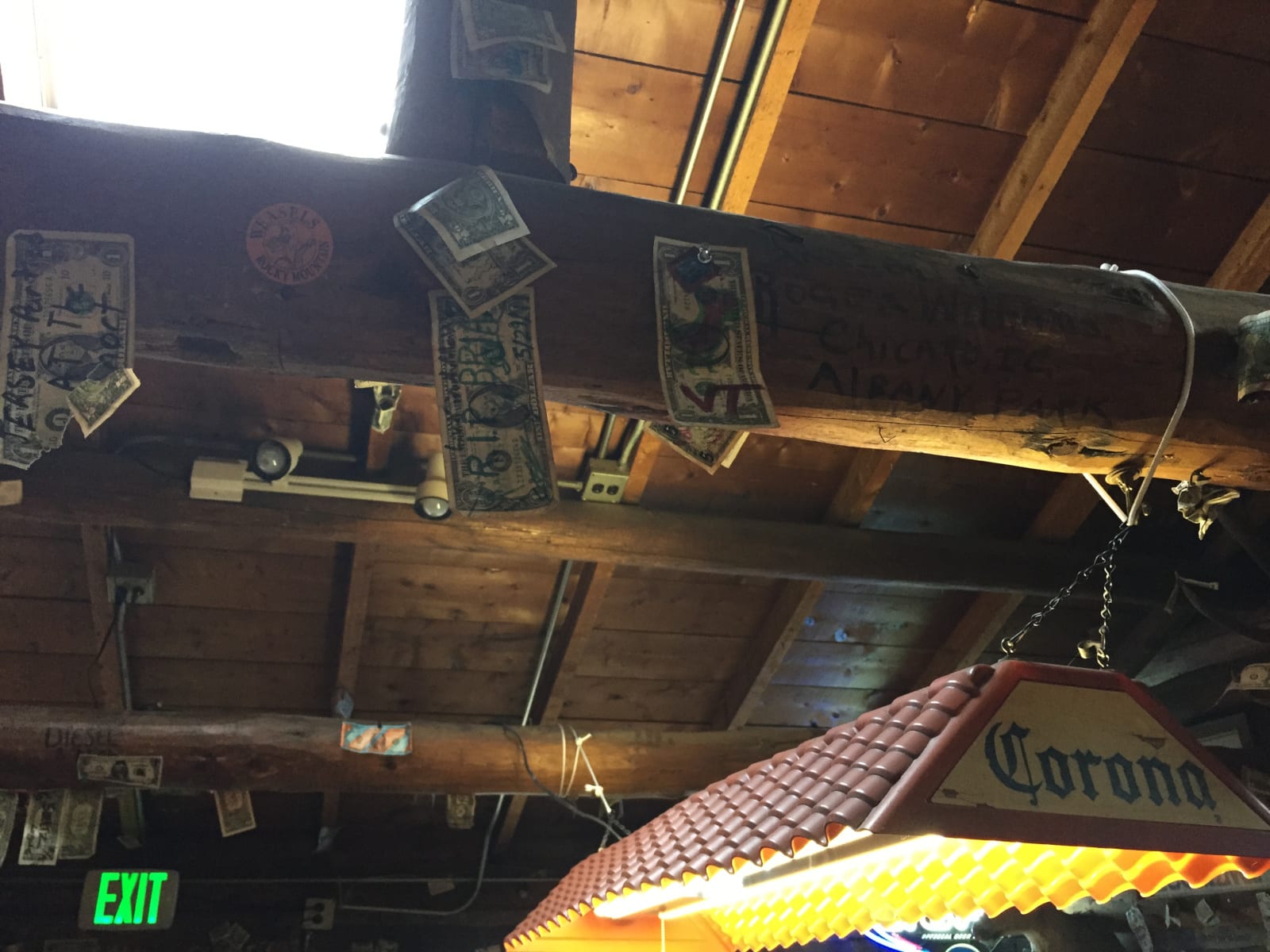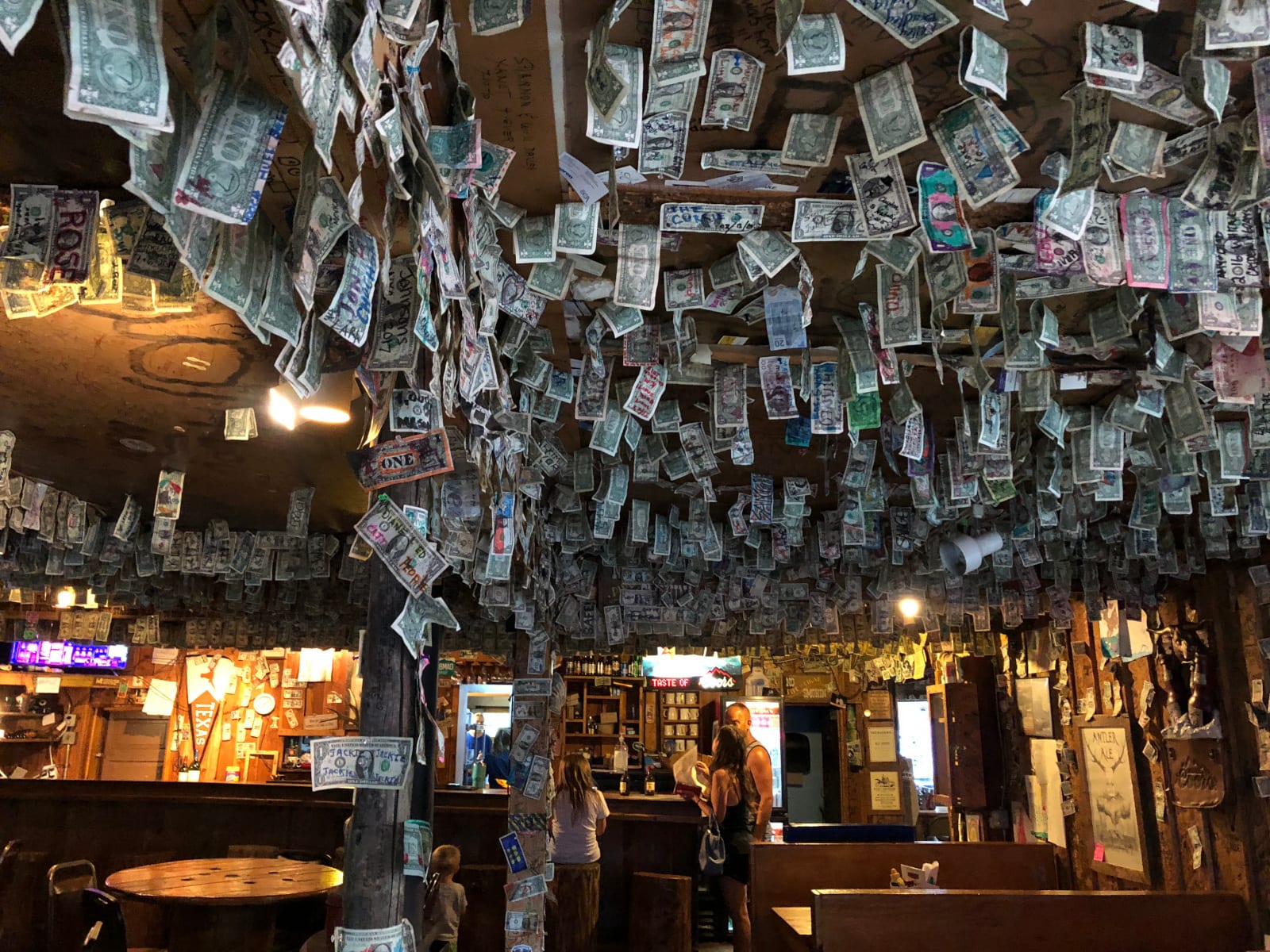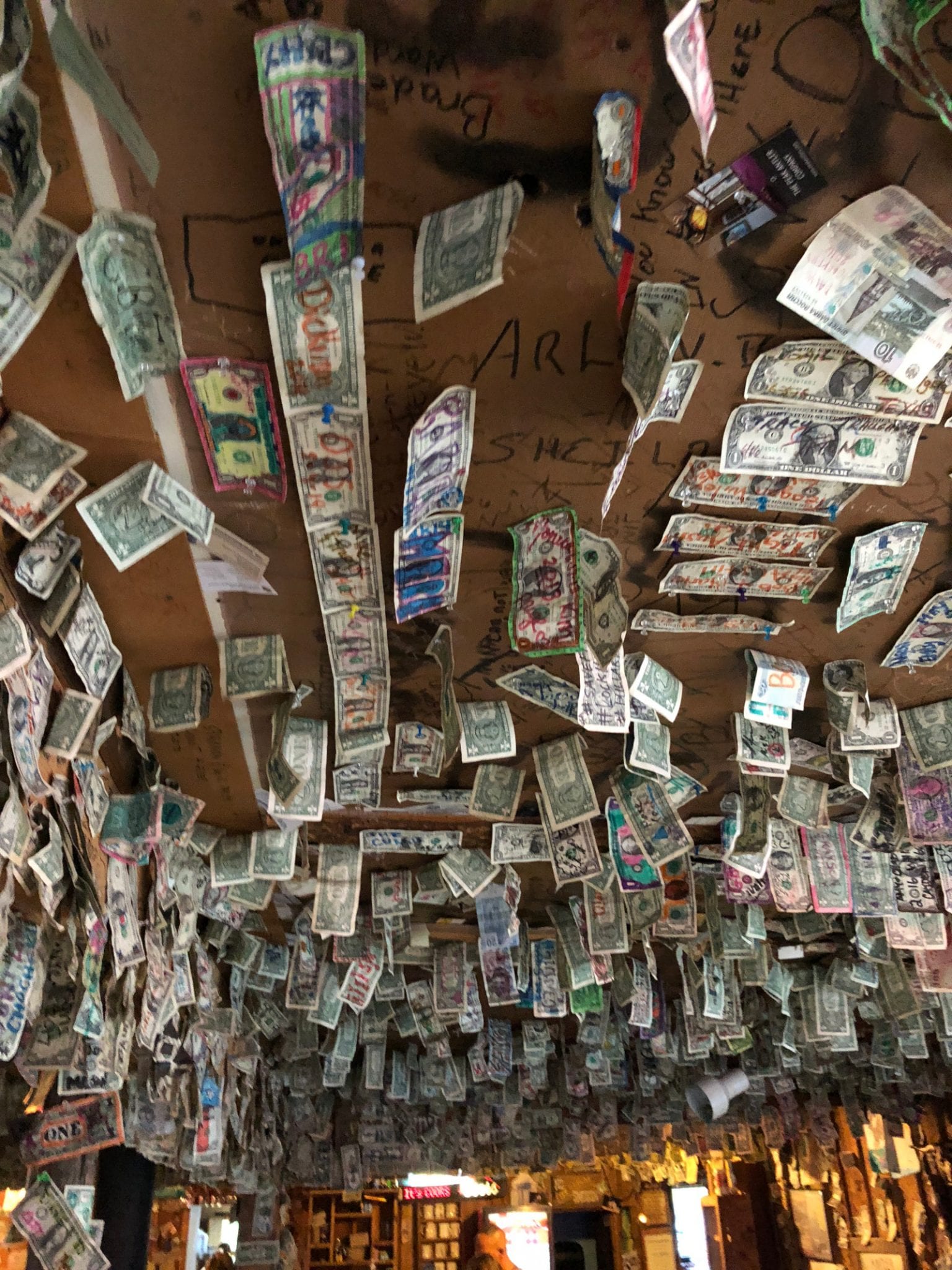 Details
Address: 15921 S Elk Creek Rd, Pine, CO 80470
Phone: 303-838-0284
Season: Year-round
Website: thebucksnortsaloon.com