The Ultimate Taxi is an Aspen classic and a must-try for anyone in search of something really one-of-a-kind. It's a 45-minute combination of a concert, magic act, virtual reality experience, and 3D laser light display aboard a vintage yellow Checker Taxi as it cruises the streets of the town.
Since 1984, Jon Barnes has been spotted wheeling his 1978 Checker throughout town during busy seasons, complete with blasting music, flashing lights, and other party trimmings. The Ultimate Taxi is like a mobile disco with its LED lights, lasers, 900-watt music system, and tiny strobes.
The cost of transportation is based on the number of people in your party, and bookings are necessary in advance.

Barnes has decorated his taxi in order to make it appealing to both visitors and residents of all ages. Numerous media outlets have done features on the cab. Taking 360-degree photographs and wearing rainbow-colored eyewear are also included in the Ultimate Taxi experience.
Typically, the rides start around sunset and run back to back until 10:30 p.m. Celebrities such as George Lucas, Ringo Starr, and Clint Eastwood have taken the wild and fun ride through town.
Another interesting concept of this attraction is its unique virtual reality aspect to it. Barnes can change the background views of the windows to look psychedelic, show images of outer space, and other landscapes, and can even add a personal touch of customer photos to the show.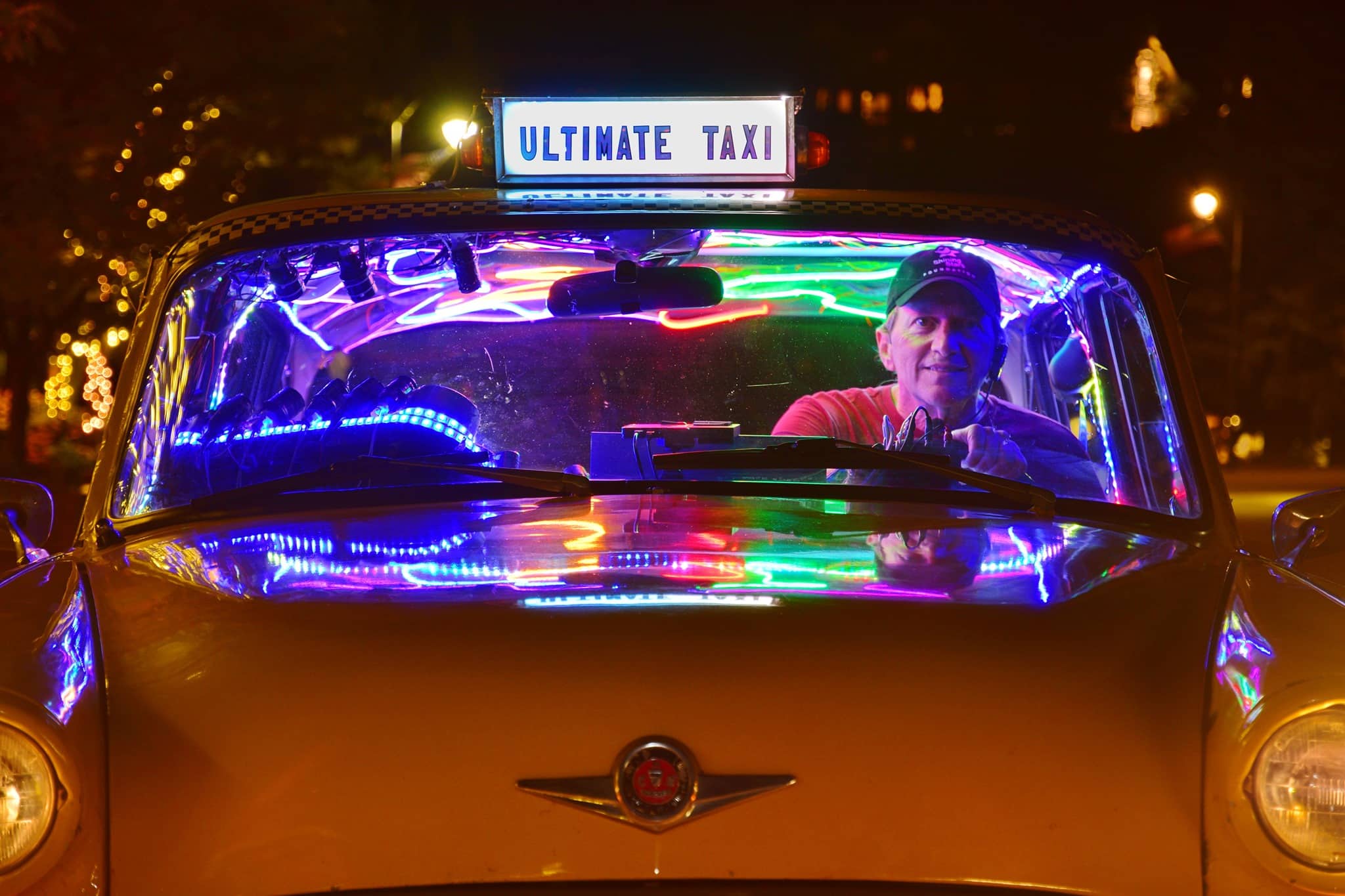 Details
Address: Aspen, CO
Phone: 970-404-1290
Season: Year-round, though call ahead to confirm availability
Website: ultimatetaxi.com