Despite being a vast western state, Colorado is fairly well connected via its bus lines. There are numerous regional bus routes, with its biggest cities always having an option. Denver, Aurora, Colorado Springs, Pueblo, and Fort Collins, among other metropolitan area suburbs, have reasonably priced (and sometimes free) bus transportation.
Passenger Bus Routes in Colorado
From the mountain towns to the bustling cities along Colorado's front range urban corridor, there are plenty of options to board a bus and get to where you want to go. If you're in a popular destination, chances are fairly good that you'll find a local route nearby. The Denver Bus Concourse next to Union Station is where a lot of buses depart from to destinations throughout the state (and country).
Guide to Bus Transportation in Colorado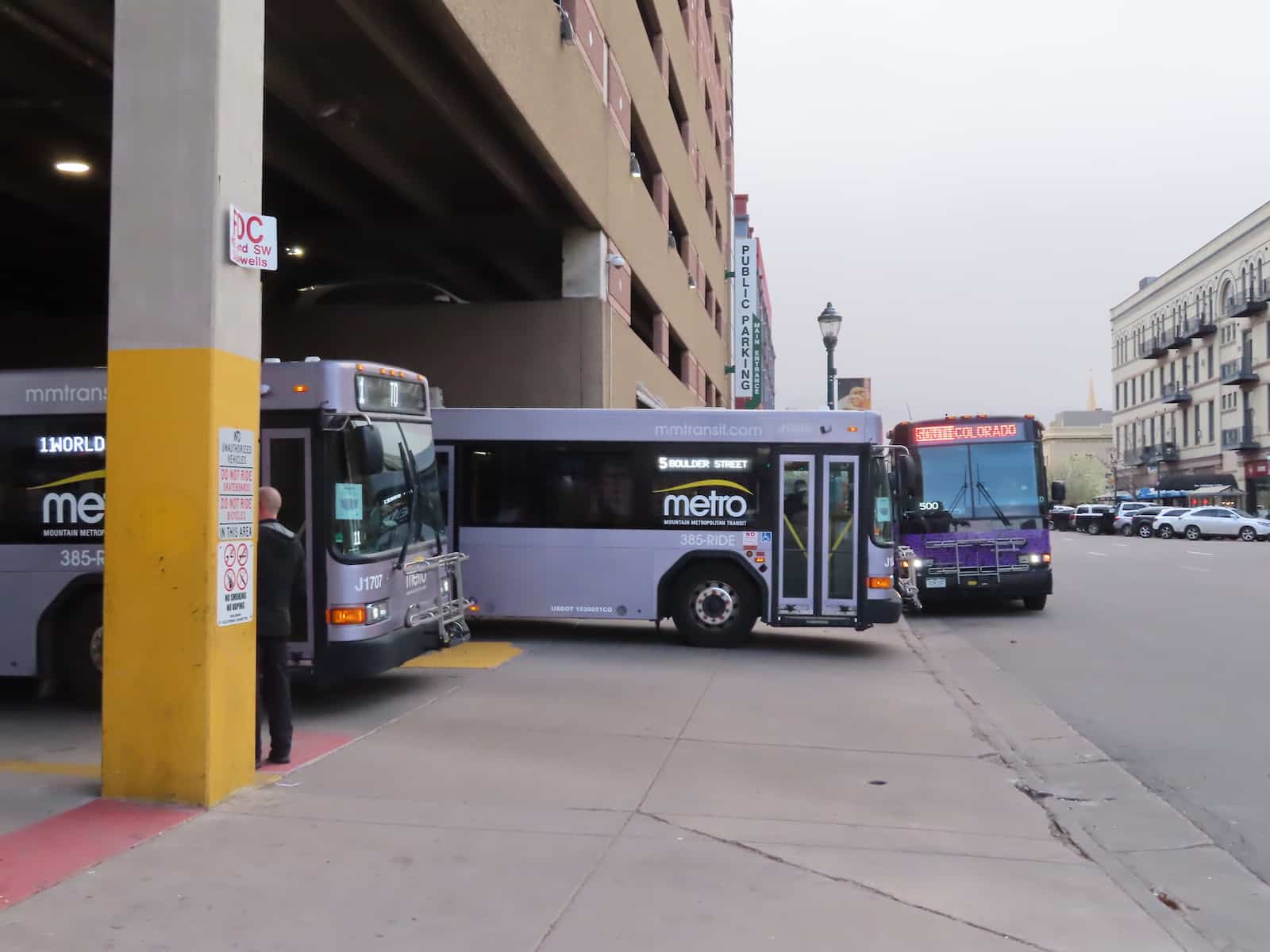 Colorado has a well-established bus system that citizens and visitors can use to travel or get to work. Many bus lines throughout the state travel intercity and regionally, giving people lots of options for travel.
Bustang
This is the CDOT's interregional express bus service. It connects densely populated areas, business hubs, and local transportation routes along I-25 and I-70. Bustang transports commuters between major cities like Denver, Fort Collins, Colorado Springs, Glenwood Springs, and other locations throughout the state and beyond in every direction.
Monday through Friday, during peak commute hours, this convenient mode of transportation links Colorado's key corridors. A trip on Bustang, Colorado's giant purple bus, replaces the need for driving or parking.
RTD – Denver
The RTD (Regional Transportation District) in Denver has routes and stops throughout Mile High City. Some of the routes go as far as Longmont, Brighton, and Boulder, but most of the locations are within the metro city area. Load the system's new Next Ride App for quicker information on routes, times, integrated service alerts, and advanced travel planning features.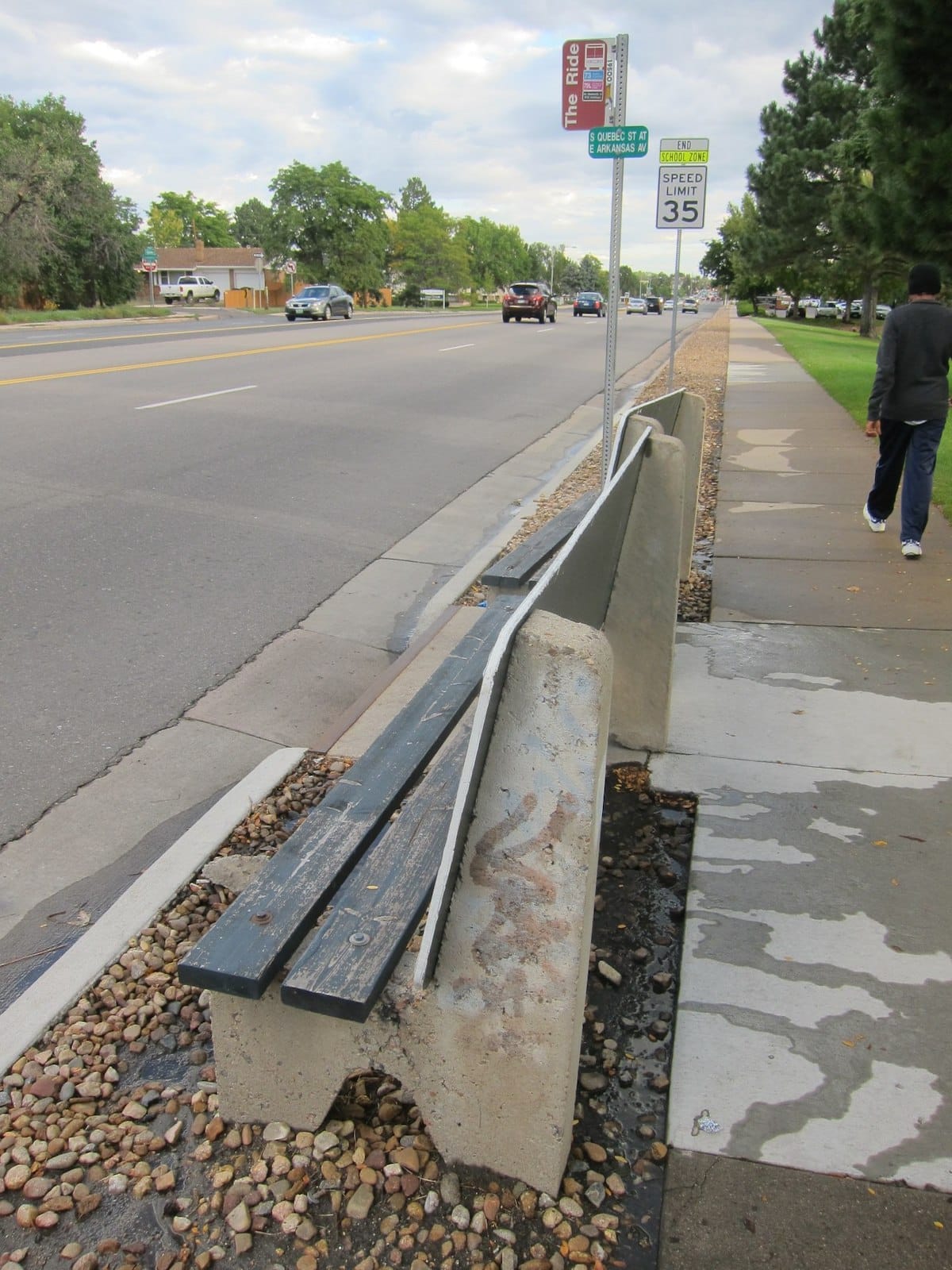 Probably the most notorious bus route for the RTD is the 16th Street Free Mall Ride. It's an easy, quick way to traverse from Lower Downtown near Union Station to the Capitol Building close to the Central Business District.
Mountain Metro – Colorado Springs
Mountain Metropolitan Transit (MMT) provides many one-way trips per day, making it one of the major public transportation services in the Pikes Peak area. Mountain Metro Transit not only operates bus lines inside the city limits of Colorado Springs but also into Manitou Springs, the Chapel Hills Mall to the north, Peterson Air Force Base to the east, and the Widefield neighborhood to the south.
Pueblo Transit
The Pueblo Transit bus line operates in the city of Pueblo and has 12 regular routes. During some months, specific courses can be closed, so regularly check their website for any changes.
RideTransfort
RideTransfort is a bus system based out of Fort Collins and has routes that go through Longmont, Brighton, the Colorado State University area, Boulder, and Loveland. There is also a late-night service so riders can get to and from home safely while enjoying evening events.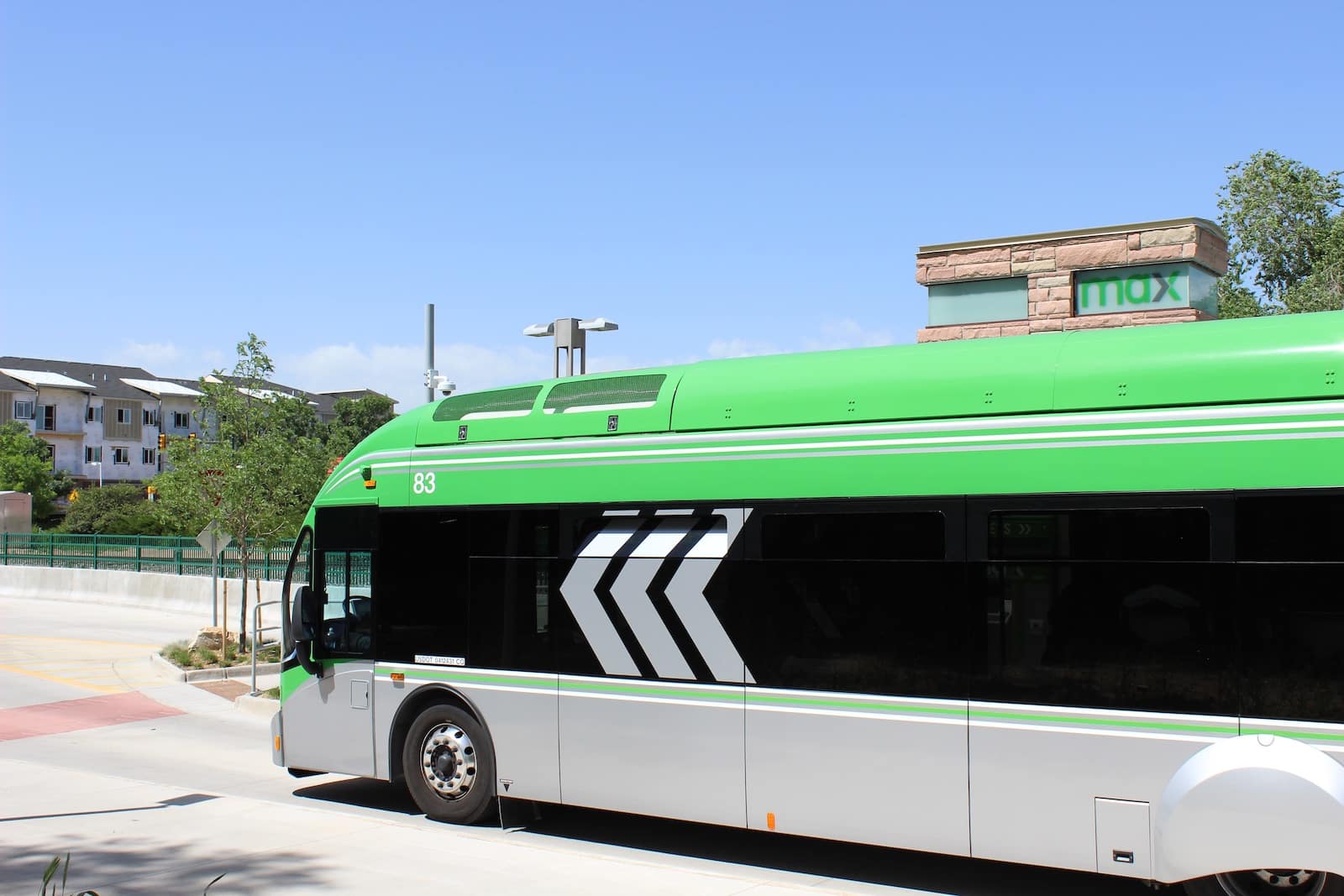 Steamboat Springs Transit
More than a million people use Steamboat Springs Transit (SST) every year, making it one of the state's busiest and most successful rural transit systems. There are 40 year-round and seasonal drivers, a fleet of transit buses, and four regional buses, all of which are free of charge.
Public Bus Services and Private Bus Charters
Large buses, charters, and tours can use coach buses for extended travel between cities or around the state. Colorado Coach Lines and Greyhound buses are a couple of available options for longer-distance travel.
You can also travel by bus charter. These are private rentals of an entire bus to take just your group to your chosen destination. One company is Arrow Stage Lines.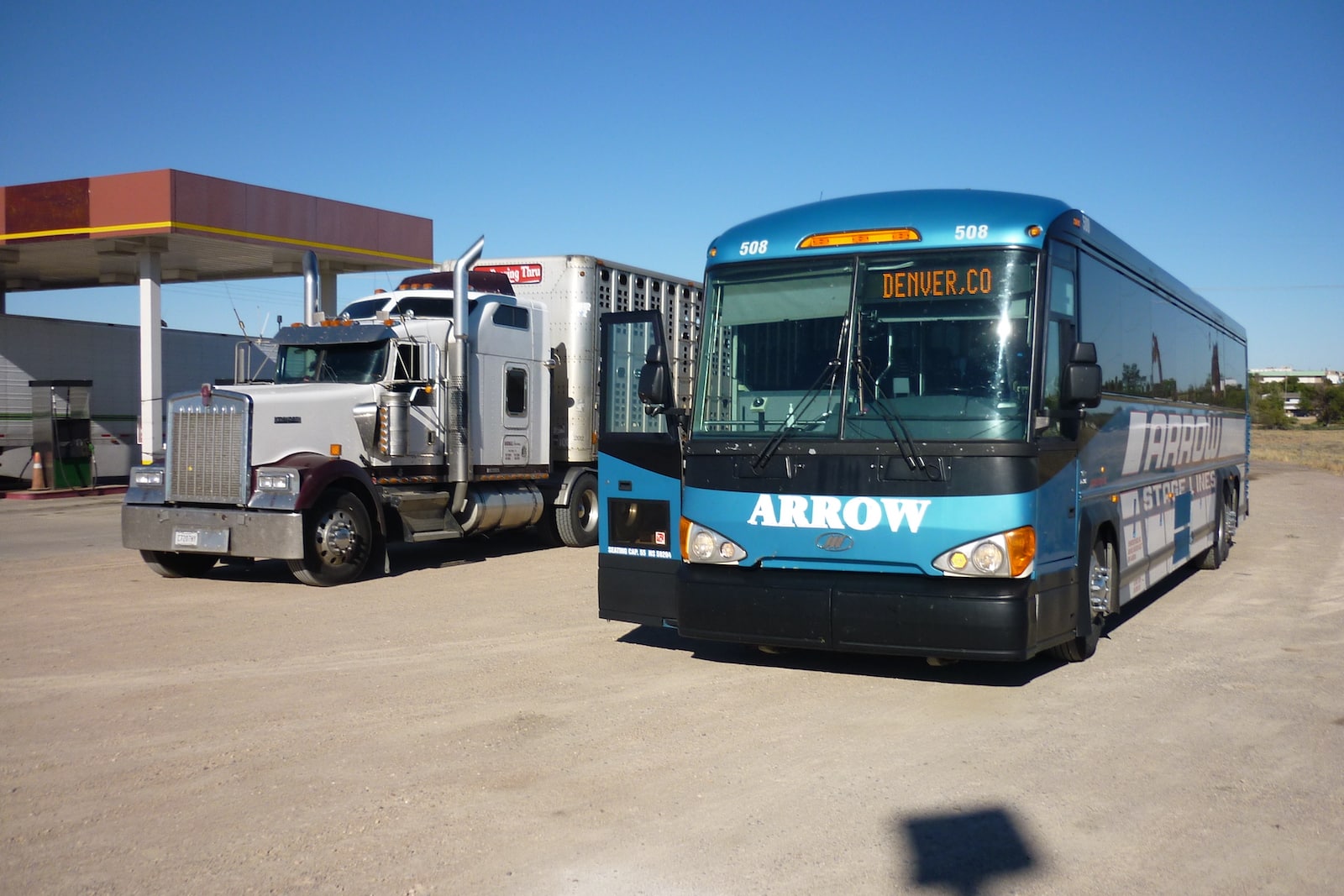 Other Bus Routes
There are numerous other bus routes around Colorado, notably in some of its mountain towns. These are a few of the most popular services for bus transportation:
While sightseeing in Colorado, a vehicle rental or shuttle service is only sometimes necessary. The trip's public buses and major lines could be sufficient if you prepare beforehand.
Other Colorado Transportation Methods