There's no easier way to experience the excitement of downtown Denver than the 16th Street MallRide. This free bus transports riders between Union Station and Civic Center Station, with stops at each block in between along the bustling 16th Street Mall.
This complimentary shuttle runs all year long and is the most convenient way to cross Downtown Denver from the Central Business District (CBD) to Lower Downtown (LoDo) or vice-versa, via 16th street.
Mile Long Promenade Mall
The 16th Street Mall is a mile-long outdoor promenade with hundreds of venues for shopping, dining, and recreation. From national retailers to local boutiques, enjoy an array of brands for any budget and activities for all ages.
Restaurants are scattered throughout the mall, with options ranging from fast food to fine dining. With endless opportunities for work and play, the MallRide provides easier access to all locations in and around the plaza.
Schedule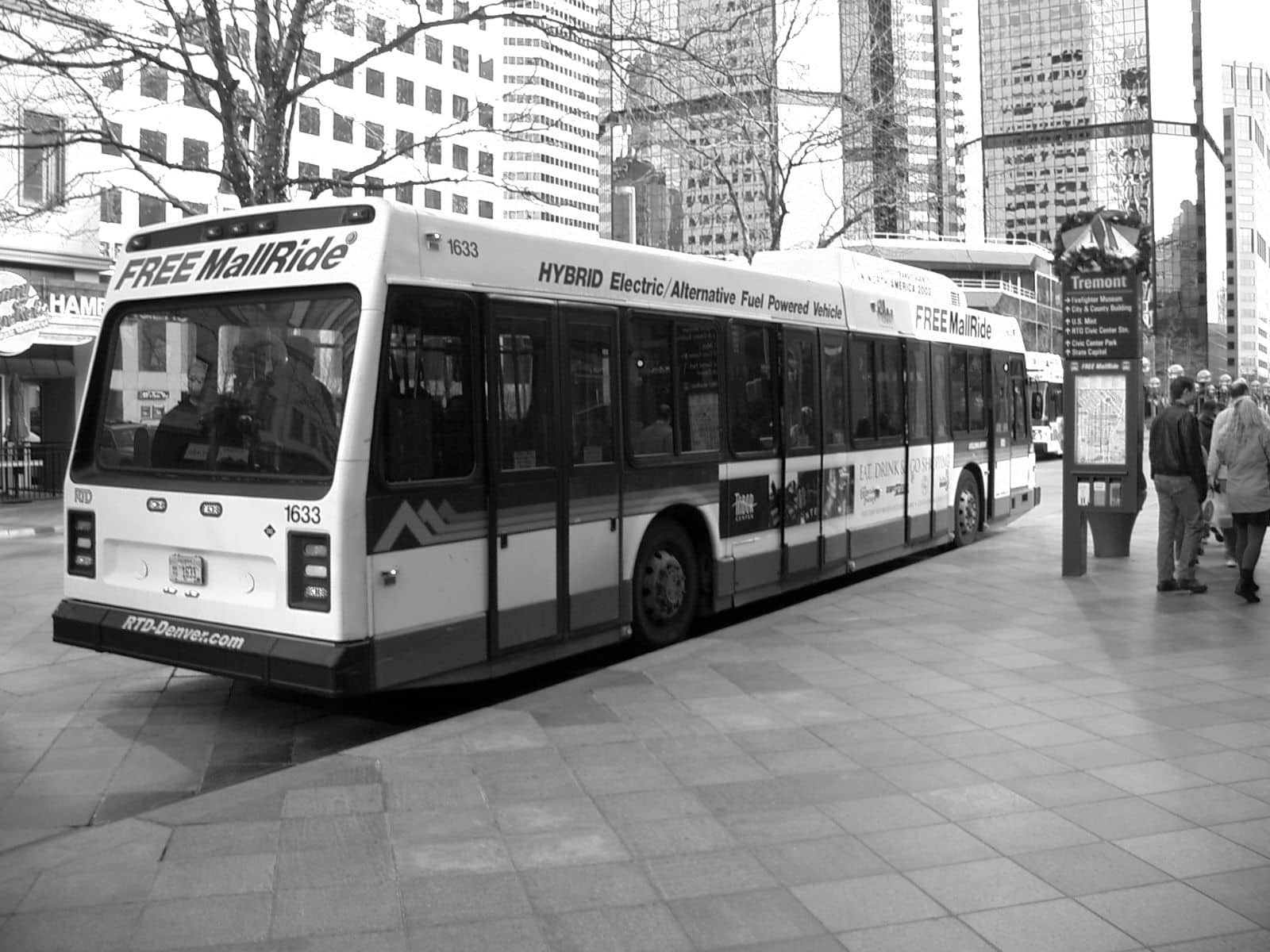 The 16th Street MallRide serves early birds and night owls alike, with busses operating for 20 hours a day. The MallRide runs from 4:59 AM to 1:21 AM on weekdays, 5:30 AM to 1:21 AM on Saturdays, and 6:30 AM to 1:21 AM on Sundays and holidays.
Buses depart from Union Station and stop at each block intersecting with 16th street between Wazee Street and Welton Street. After a final stop at Civic Center Station, the bus returns, completing each stop again. With multiple buses en route on the loop throughout the day, wait times are minimal with rides arriving every 3 to 15 minutes.
All Aboard!
The 16th Street MallRide proudly features newly updated electric buses. The system was renovated in 2018 to comprise a fleet of three dozen battery-powered buses. The 16th Street MallRide has been a staple in the community since its development of the mall in 1982.
In the decades since its introduction, RTD has been continuously committed to upgrading the busses to minimize their environmental impact. The new buses are fully equipped with air conditioning and heating. They are designed to be fully accessible to all passengers, with a capacity of close to 90 people.
Disclaimer: 16th Street Mall Project Detours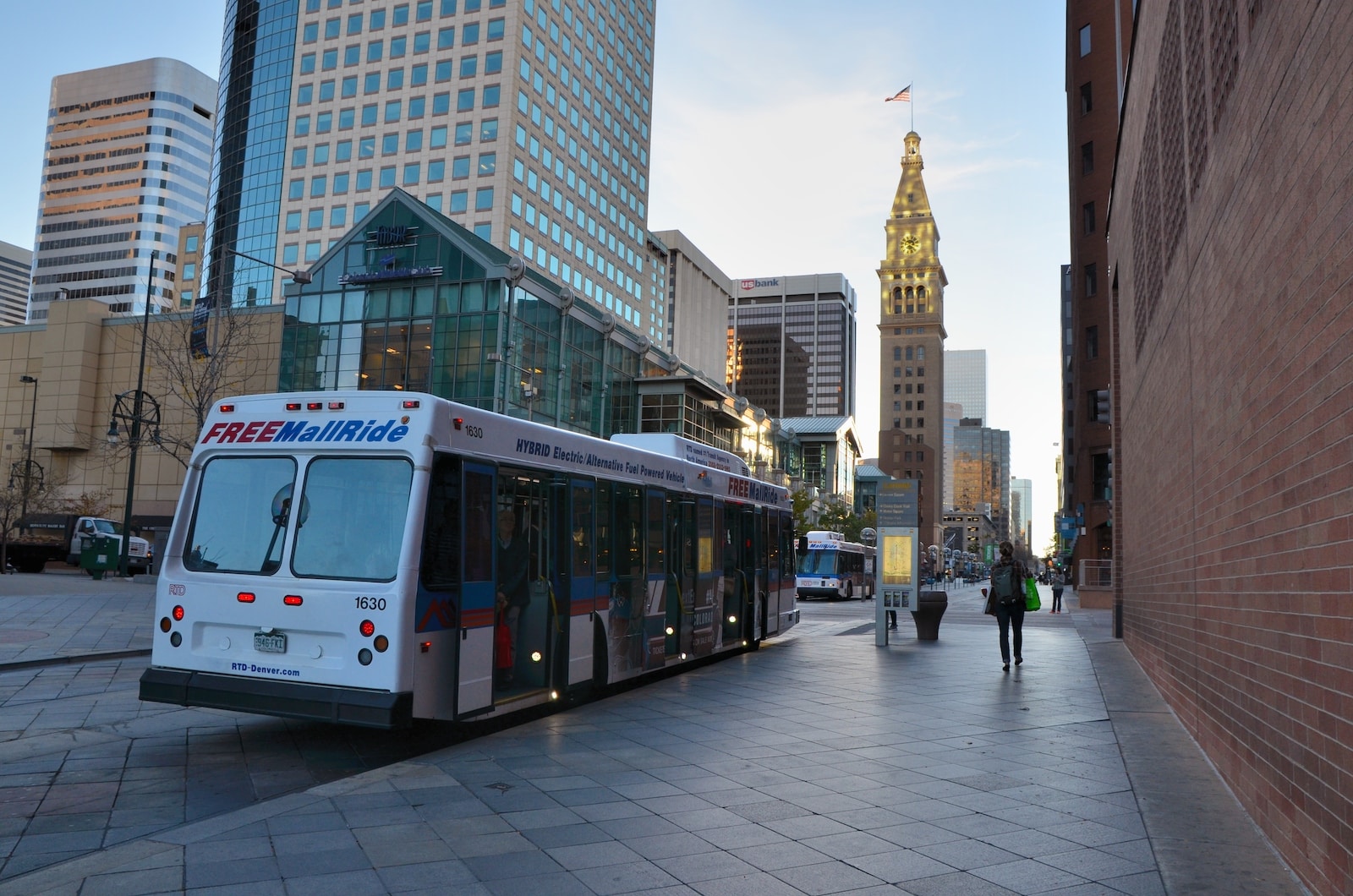 The 16th Street Mall is currently undergoing significant renovations to improve accessibility and create a more aesthetic space that can accommodate all guests. The project is expected to be completed in 2024 and is being taken on in sections to minimize disruption to the area.
Currently, the MallRide is being detoured to 15th and 17th street, still stopping at each block parallel to its usual course following its regular schedule. Check out the MallRides official page on the RTD website for additional details of its revised operations and the latest detour information.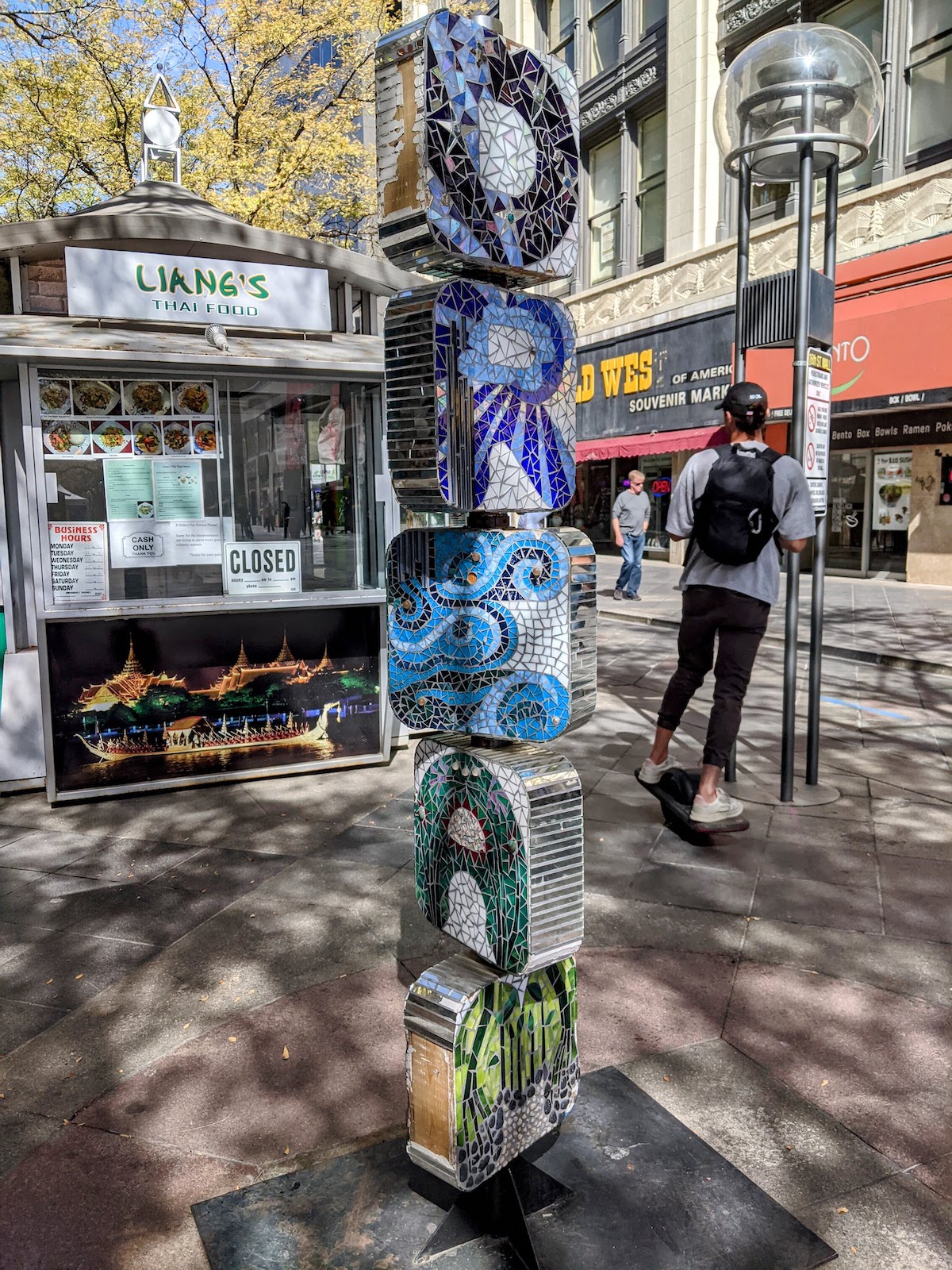 Details
Address: 16th Street, Downtown Denver, CO 80202
Phone: 303-299-6000
Season: Year-round
Hours:
Mon-Fri: 4:59 am to 1:21 am
Sat: 5:30 am to 1:21 am
Sun: 6:30 am to 1:21 am
*Holidays follow Sunday schedule ** First and last busses depart from Union Station