The list and map of Colorado ski resorts are jam-packed with gems in all corners of the Rockies. Depending on how each season kicks off, Colorado can have as many as 32 ski areas operating at its peak winter.
The Rocky Mountains are known the world over for their ski and snowboarding destinations. And there's no shortage of variety, regardless of whether you're a true beginner or an expert who's been riding the slopes your entire life. With around thirty ski areas to choose from, it can be daunting trying to pick one.
Most visitors head to the big resorts along I-70, such as Breck, Vail, and Copper. Several share the same season passes. All are fantastic mountains, but they often overshadow Colorado's other gems. If you're having trouble figuring out which Colorado ski resort would be the best option for you, take a look at this easy guide. Find the one that will be the right fit for you and your next holiday.
It's worth noting that some of the small town ski areas, especially the tiny city-run resorts, may or may not open each season depending on early-season snow blessings.
Map of Colorado Ski Resorts
Here is a list of all the ski areas in Colorado, in alphabetical order.
Arapahoe Basin Ski Area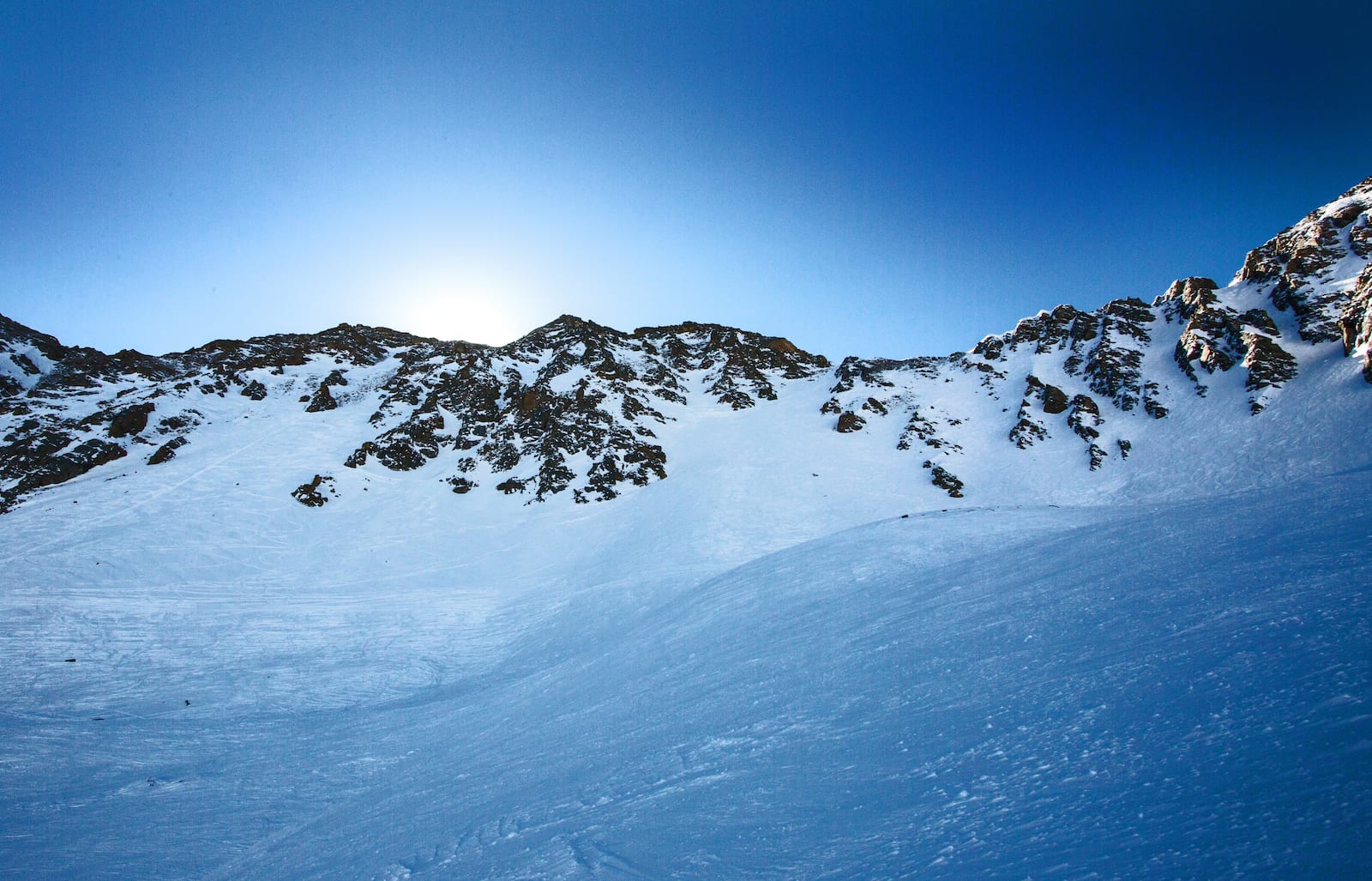 Arapahoe Basin or A Basin, as it's better known by the locals, is a relaxed and laid-back mountain, featuring some of the highest skiable terrain in North America, as well as a long season to keep you skiing until the last drop of snow has melted.
With over 1,428 acres of trails to choose from and 145 trails, there's just about every type of terrain that your heart can imagine. However, the mountain appeals more to intermediate and expert riders who want a challenge. At just over an hour from Denver, this is where the locals go to enjoy a day skiing and tailgating at "The Beach" (A Basin's parking lot).
Mountain Stats:
Aspen Highlands Ski Resort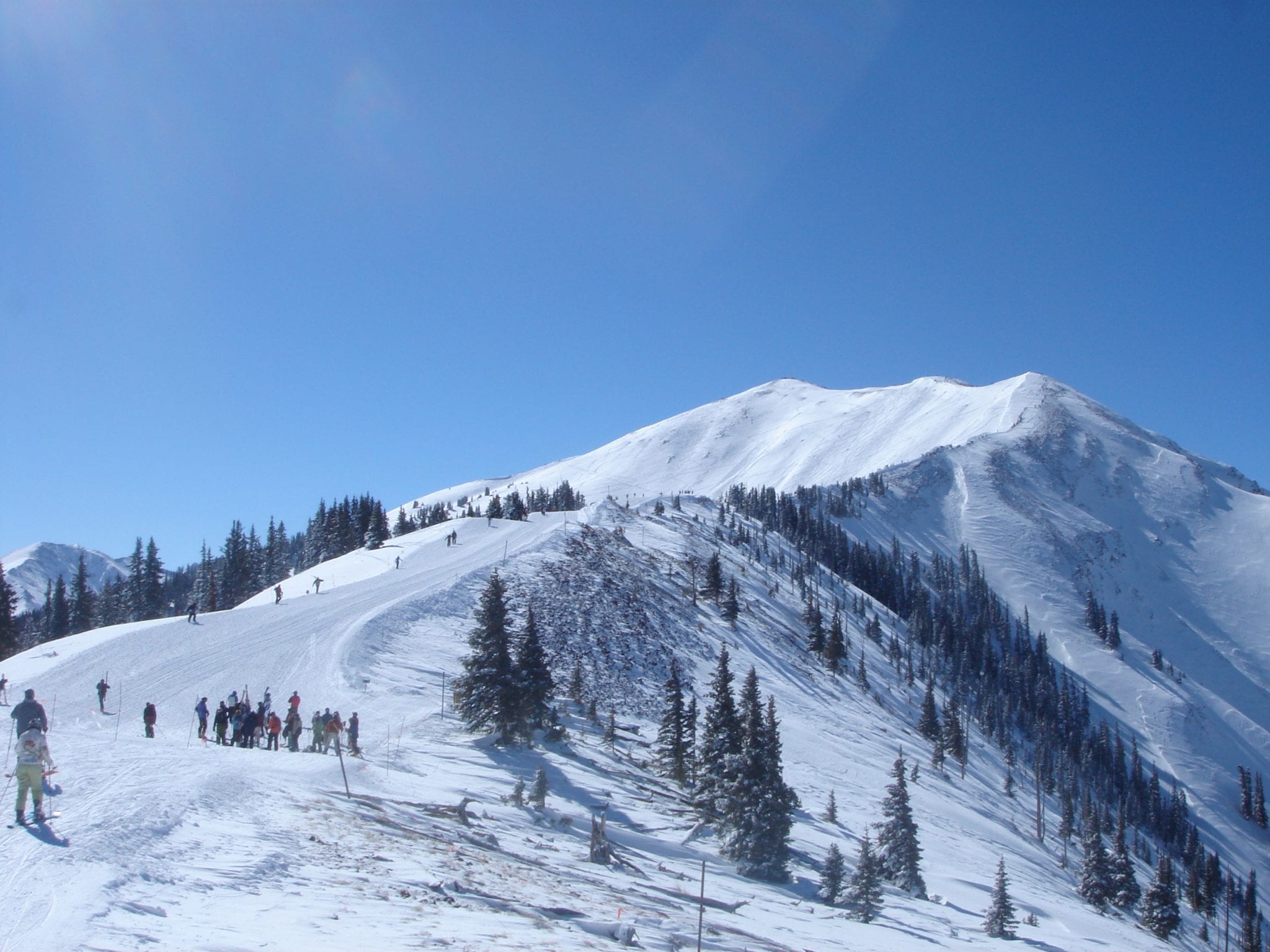 The lesser-known of its 3 other resort cousins in Aspen/Snowmass, Aspen Highlands is a local favorite for its uncrowded slopes and views of the gorgeous Maroon Bells.
With 144 trails over 1,040 acres filled with groomers to cruise and bowls to run, Aspen Highlands is a gem for experts. Over 2/3rds of its terrain is comprised of double black diamonds!
If you can't get enough of the heavy workout, try uphilling–the mountain has designated routes for those of us who can't get enough of those crisp winter days. And for those of you who love tree skiing, Aspen Skiing Company recently completed a glading project to allow you to find more room to roam the woods.
Mountain Stats:
Aspen Mountain Ski Resort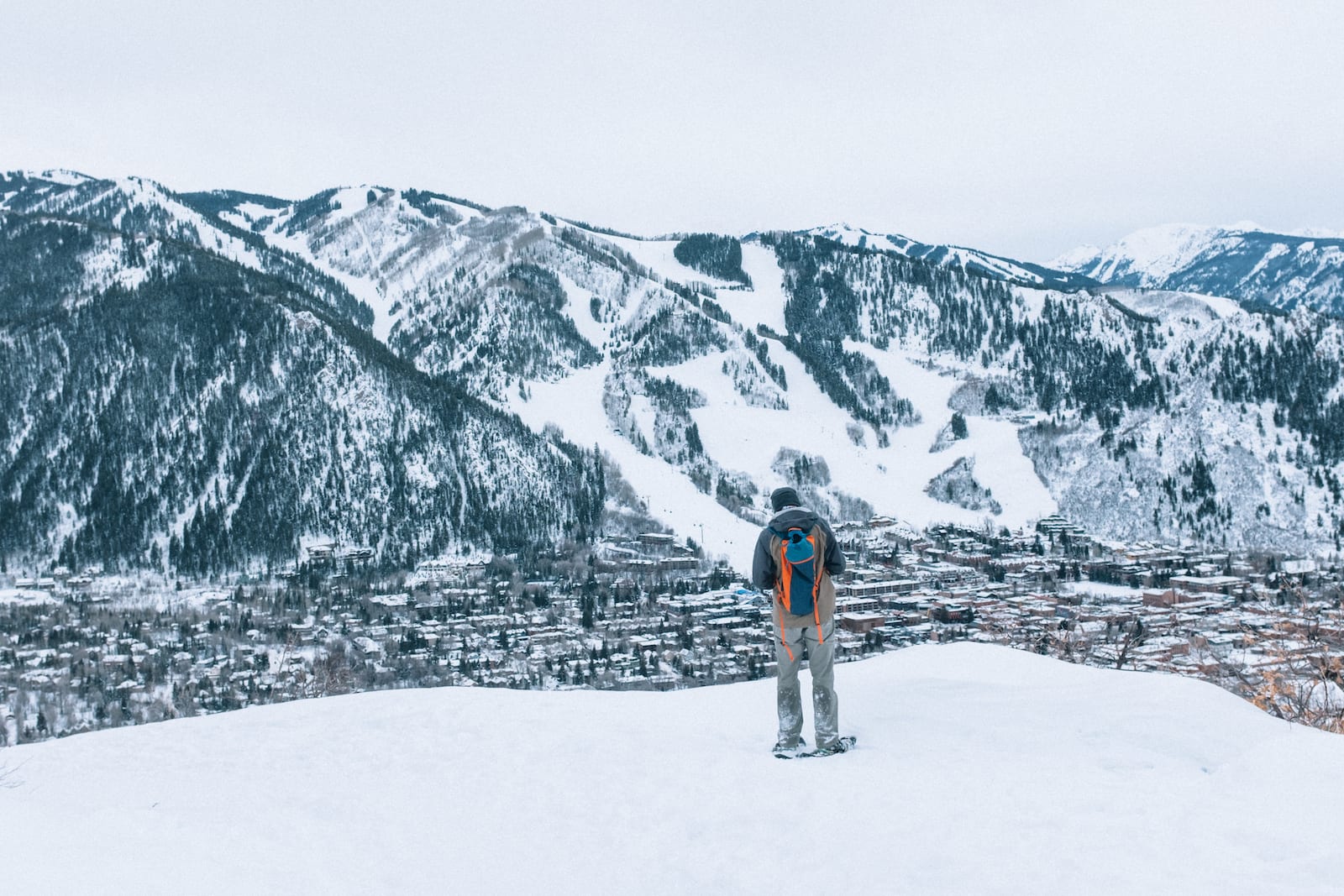 This resort is situated closest to downtown Aspen, a mining town established in the late 1800s. From there, it's an easy ride up the Silver Queen Gondola to the ski village. That's where the easy rides stop, however.
Aspen Mountain is known for its expert runs, with 675 skiable acres full of black diamonds. So don't count on greens or blues if you come here. The 76 total runs will satisfy your craving for a challenge–and you'll be able to brag about skiing down the same exact trails that World Cup finalists have tackled. If you're looking for a workout, look no further than Aspen Mountain.
Mountain Stats:
Beaver Creek Ski Resort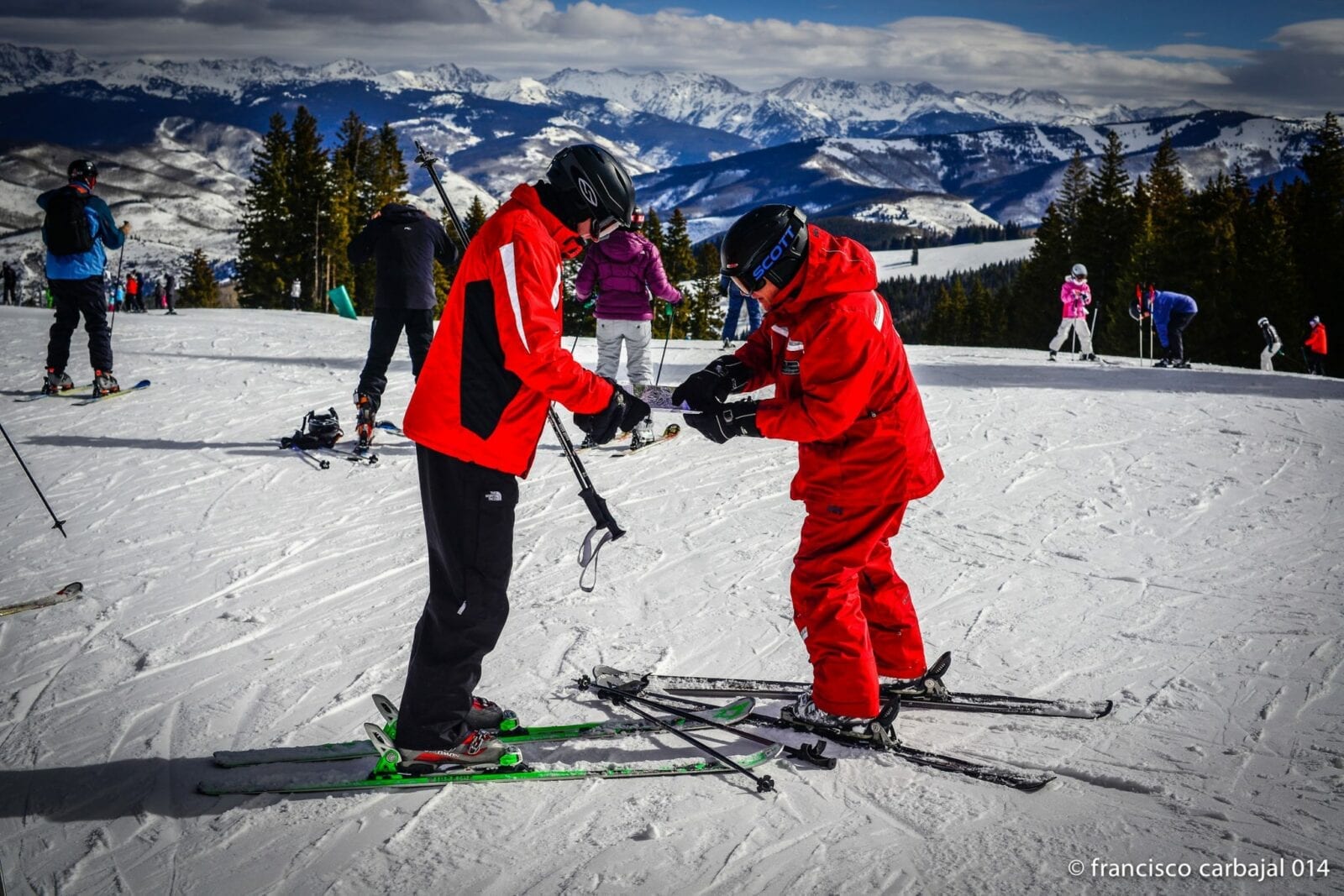 Just a short drive down Highway I-70 from Vail is the lesser-known Beaver Creek, which spans 1,832 acres of beautiful Rocky Mountain powder. Featuring an Olympic downhill run dubbed "Birds of Prey", Beaver Creek is a regular stop on the Men's World Cup tour and has hosted the Alpine World Tour twice.
For those of us non-Olympic skiers, Beaver Creek has a little bit of everything in terms of terrain, so you won't need to ride over to neighboring Vail just yet! With 3 terrain parks to choose from and 150 trails, you won't regret stopping at this gem.
Mountain Stats:
Breckenridge Ski Resort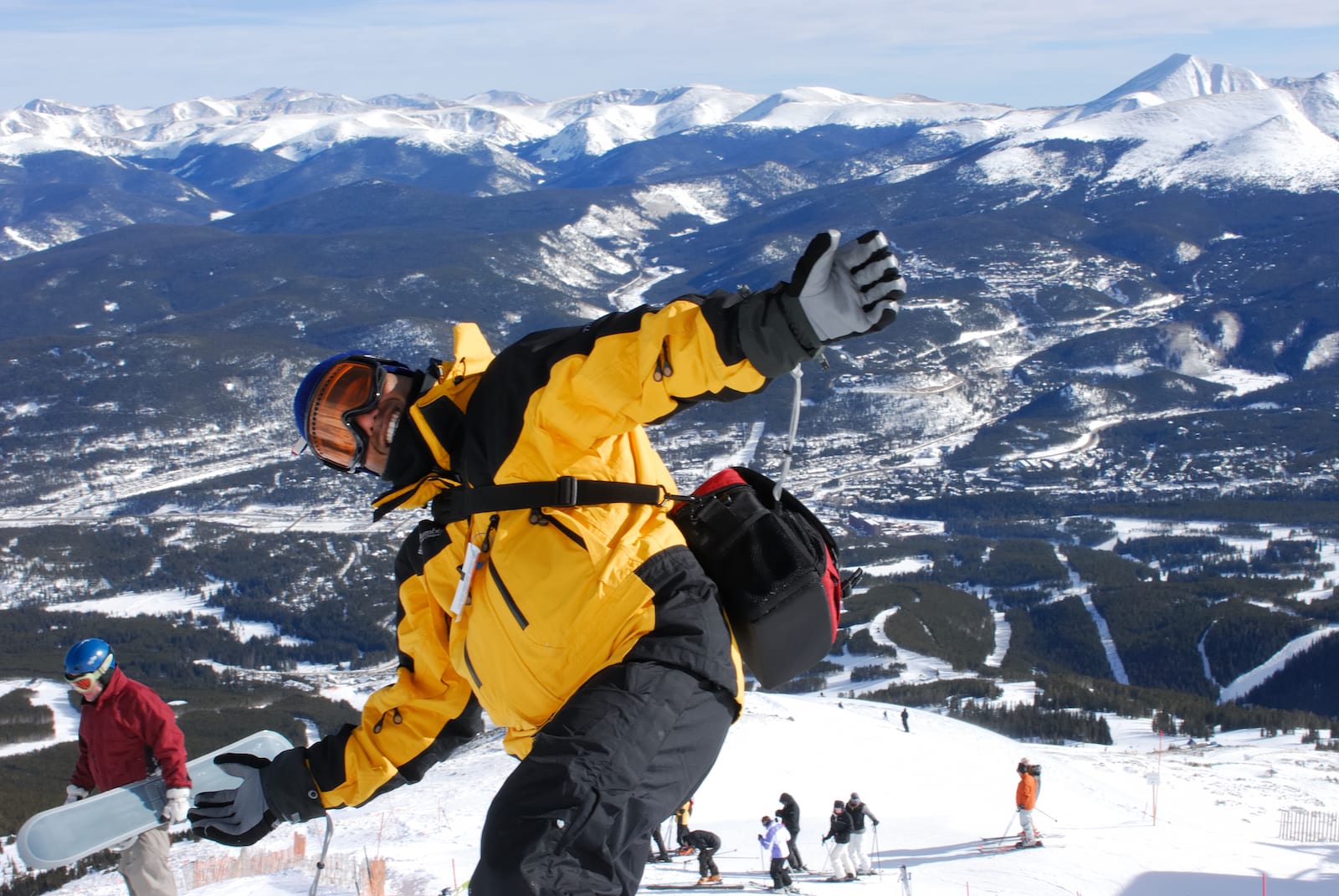 Located an hour and a half from Denver is the historic mining town of Breckenridge, full of beautiful mountain vistas and some of the most variable terrain in the state. Breckenridge Ski Resort, fondly known as "Breck", has over 2,908 acres of skiable track, as well as just about something for every kind of rider out there.
That acreage covers 187 trails, allowing you to choose the perfect run for your skill level. And with 4 terrain parks that include 2 half pipes, you'll have tons of space to practice your freestyle riding.
Mountain Stats:
Buttermilk Mountain Ski Area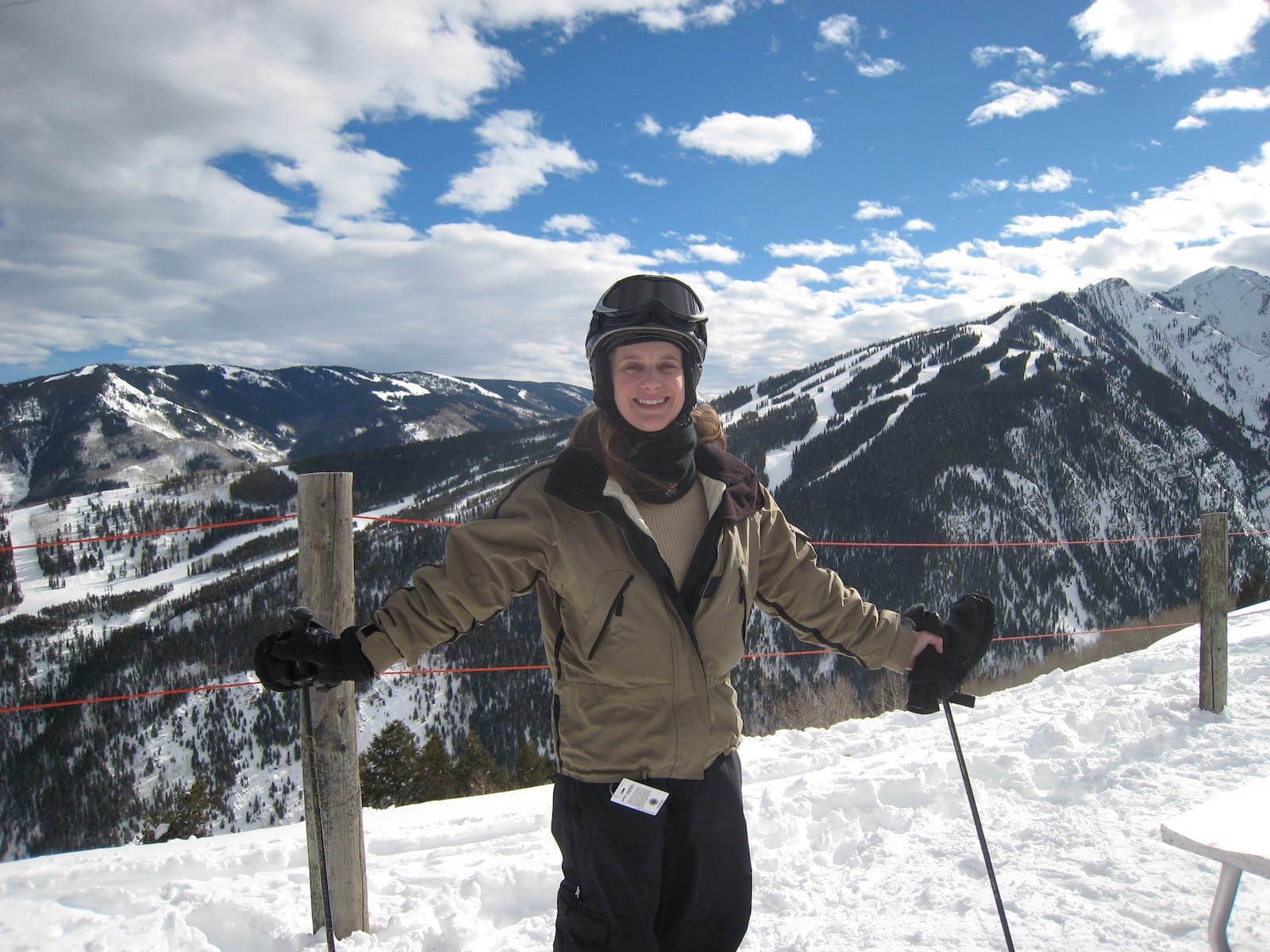 Buttermilk Mountain has 2 sides to it. On one hand, there's Buttermilk's world-renowned reputation as long-running Winter X Games and Red Bull Double Pipe host has led to its rise as a destination for freestyle riders and skiers. Buttermilk Park features tons of natural elements, as well as a 22ft superpipe for the experts.
On the other hand, there's Buttermilk's family-friendly personality–over half of the trails are greens and blues, allowing you and your family to learn and glide on over ten kilometers of uncrowded runs. With 44 trails to choose from over the mountains and 470 acres of skiable land, there's something just everyone in the family.
Mountain Stats:
Chapman Hill Municipal Ski Area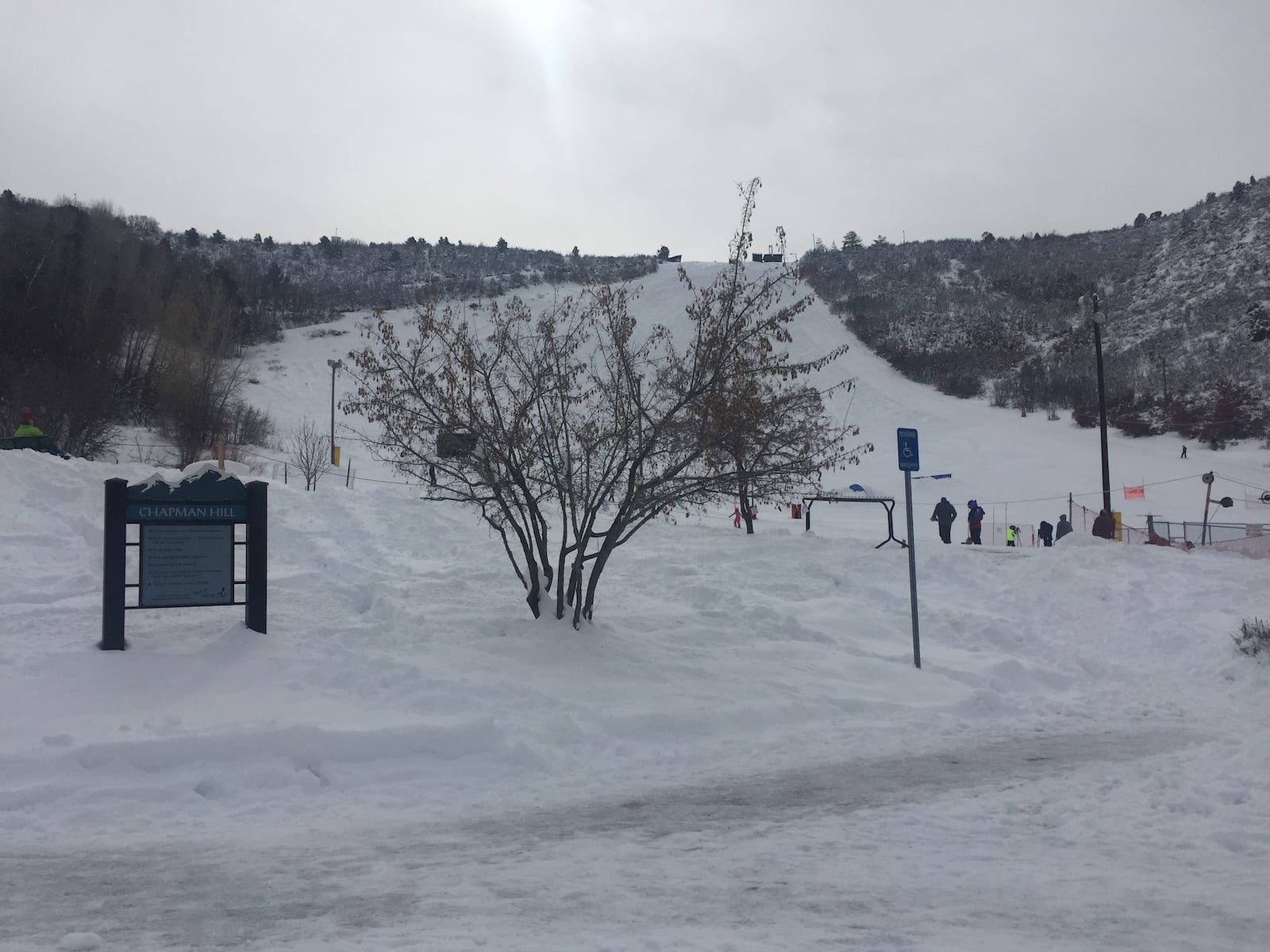 If you're looking for a local family favorite in the Four Corners area, Chapman Hill is bound to delight. This tiny ski hill in Durango features 2 ropes to ascend the single run, as well as a small terrain park.
The nearby skate area is an ice skating rink in winter and a roller skating rink in summer. If you're in town and want to visit a hidden gem, check out Chapman Hill.
Mountain Stats:
Copper Mountain Ski Resort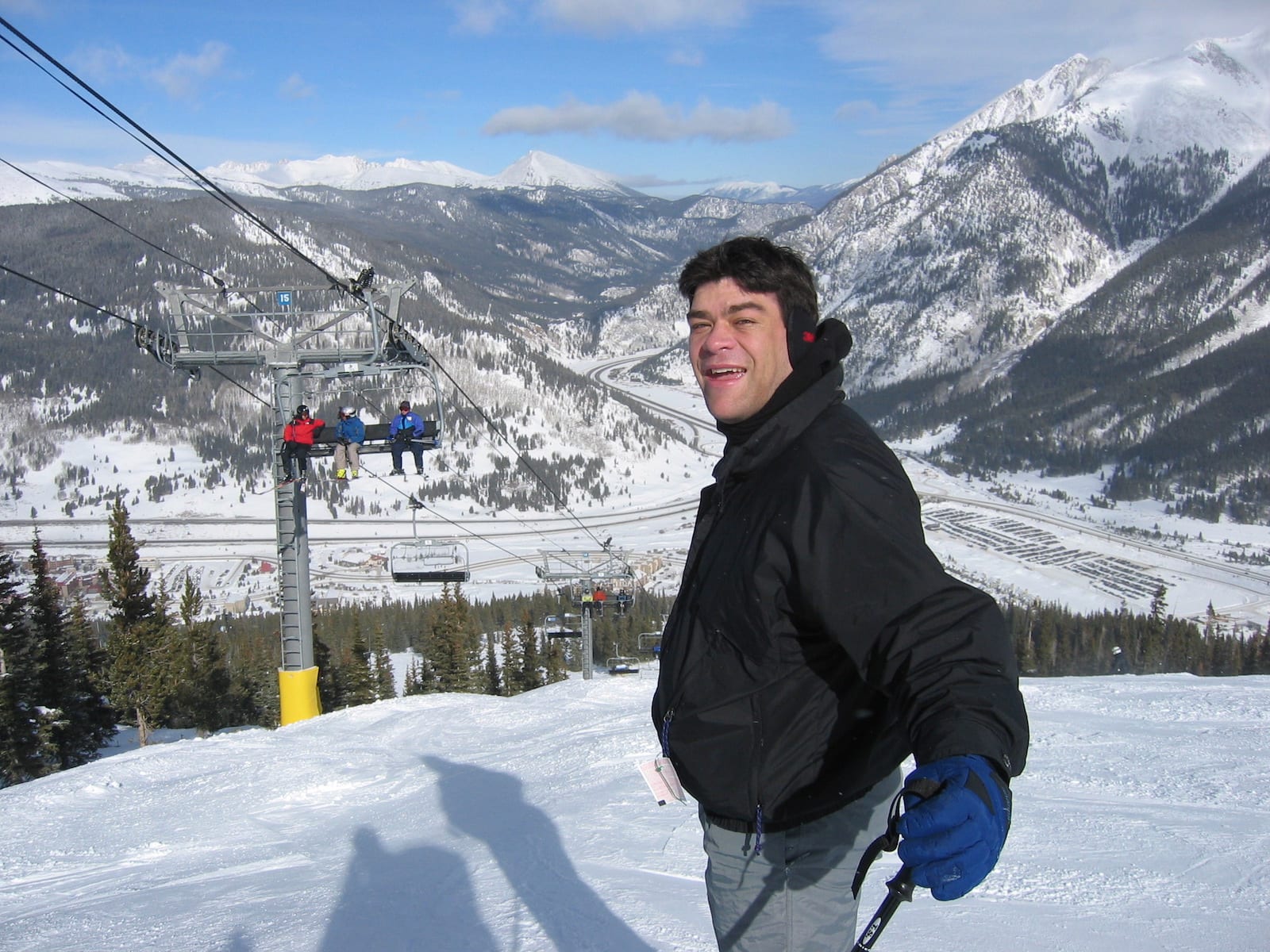 This Summit County resort is another favorite located just an hour and a half from Denver. And being among the very first resorts to open each season only sweetens the deal. A family-friendly destination for kids and adults alike, Copper Mountain features something for just about everyone to enjoy.
Copper Mountain boasts 140 trails over 2,490 skiable acres, with a very even distribution of beginner/intermediate runs and expert-level runs. Experts can also take advantage of the free cat skiing available to guests, as well as the 6 terrain parks for freestylers.
Mountain Stats:
Cranor Hill Ski Area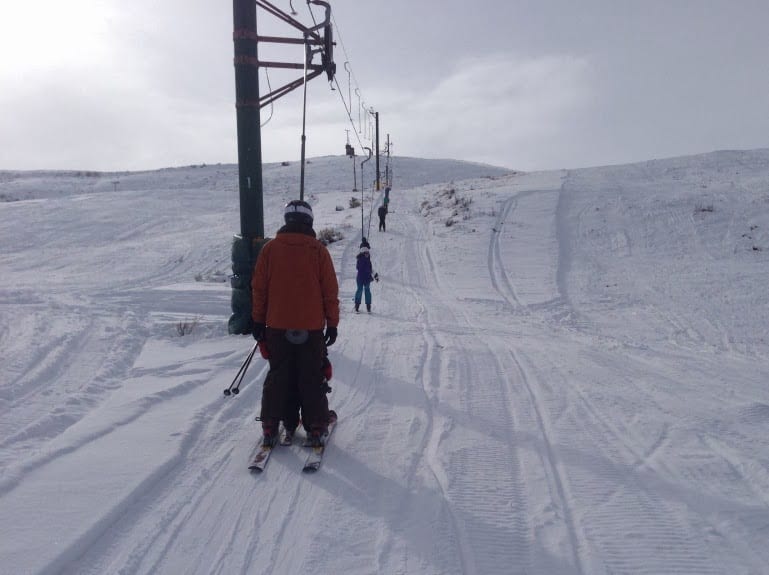 Take yourself back to a time of nostalgia, when skiing depended upon snowfall, not machines. Cranor Hill, an old favorite in Gunnison (since 1962), only opens when conditions are right, so support them if you can catch them during a powder season.
With 4 runs and 1 lift, this small ski area packs a lot of punch when the powder is fresh, with 400 vertical feet of terrain to ride.
Mountain Stats:
Crested Butte Mountain Resort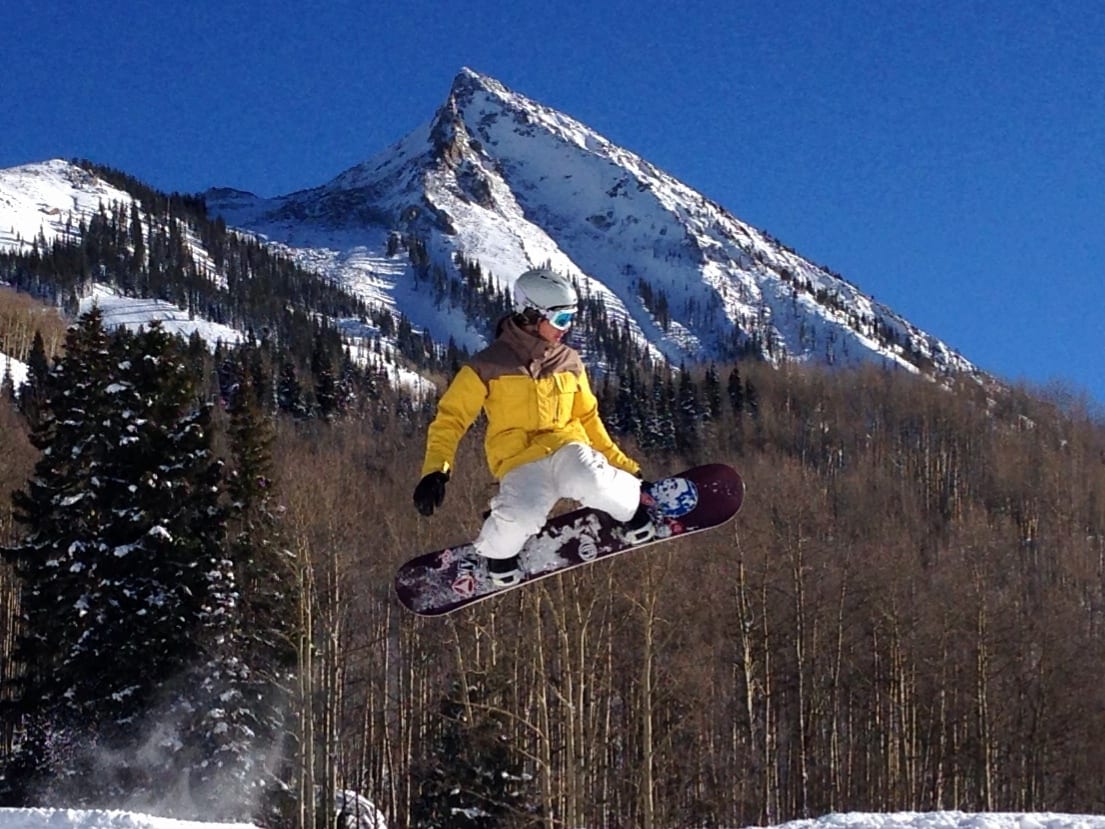 Crested Butte dubs itself "a real Colorado ski town", with no traffic lights and no high rises. The mountain itself is truly a getaway from resort towns, located 5 hours from Denver.
The mountain is also famous for its butte-shaped peak and inbound skiing, as well as its terrain park equipped with a superpipe. For skiers and riders of all skill levels, the 121 trails over 1,547 acres of varied terrain are sure to please.
Not only that, Crested Butte Mountain Resort is surrounded by 1.7 million acres of National Forest, where snowshoeing, fat biking, and cross country skiing are popular winter activities. From anywhere on this mountain, you'll be afforded the beautiful views of the surrounding mountains, and breathe a sigh of relief that you're truly among the wilderness.
Mountain Stats:
Echo Mountain Resort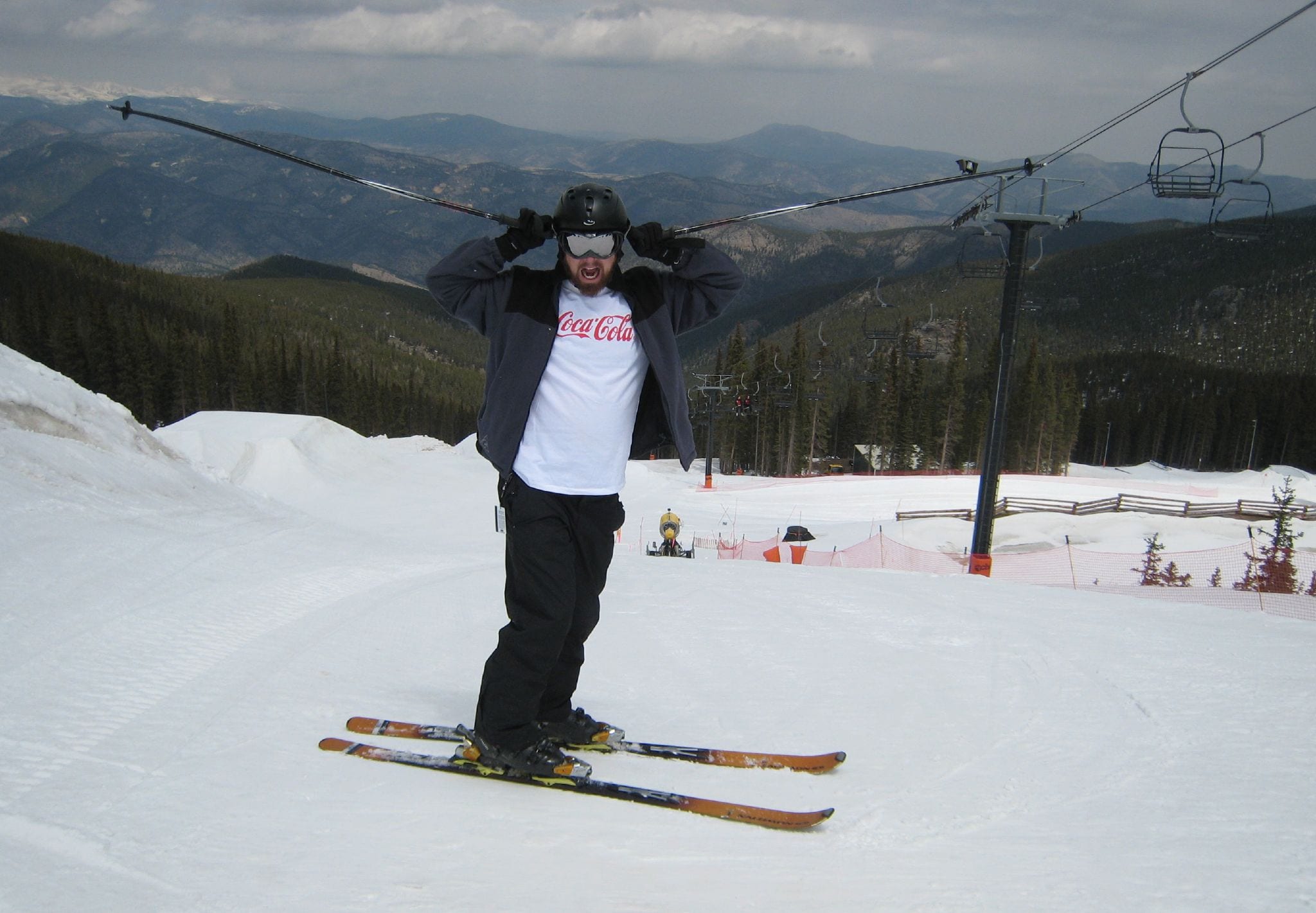 Take a trip to Colorado's newest ski area, Echo, which boasts a location just 36 miles from Denver. With 16 runs, 1 terrain park, and 85 acres of skiable terrain it might not be the biggest or baddest, but it's a good bang for your buck.
If you're a true beginner, Echo might not be for you, as it features mostly intermediate terrain and very little in the way of beginner hills. However, there are coaches around who will offer tips and suggestions if needed, so if you're confident but still learning, Echo is a great mountain to grow on.
Echo also features great night skiing until 9 pm Tuesday through Saturday as well as a big terrain park with a lot of different features to practice on. Try your hand at tree skiing on some of the best new trails in the state.
Mountain Stats:
Eldora Mountain Resort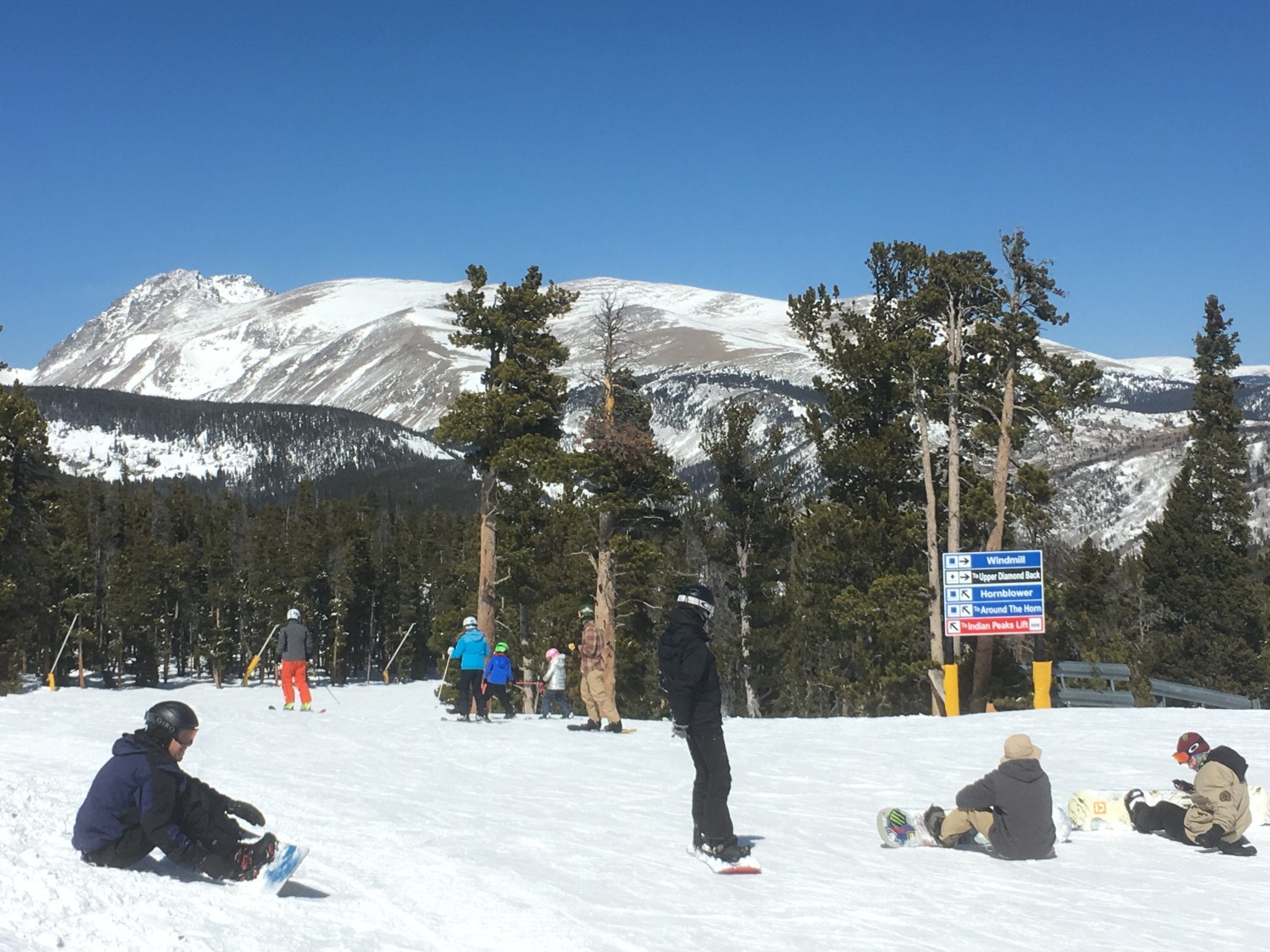 A local favorite for snowboarding in northern Colorado, Eldora is known for its diverse 680 acres of skiable terrain, 57 runs, and 3 world-class terrain parks. Eldora Mountain also boasts 100% groomed terrain, allowing you to float down the mountain on a cloud of fresh snow each day.
The variable terrain and over 300 inches of snow each year make Eldora a perfect destination for riders of all types. It's also a great place to bring the whole family. It features a children's center and a low-key family-friendly atmosphere that makes it perfect for those getaways with the little ones.
Mountain Stats:
Granby Ranch Ski Resort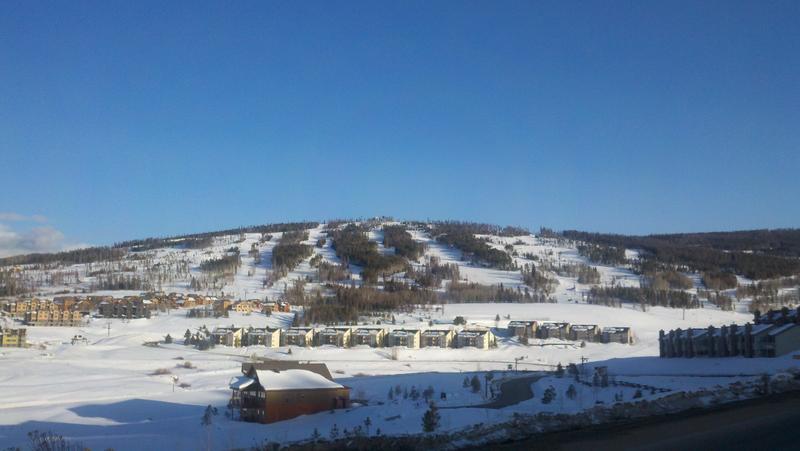 Located an hour and a half from Denver, Granby Ranch is a small mountain but has a reputation as a family favorite. It's widely regarded as one of the top places in Colorado to learn to ski.
With 2 mountains, 37 trails, and 406 acres of skiable land, there's enough to keep the adults busy as well! Don't forget, there's also night skiing as well on Fridays and Saturdays, so you can enjoy your favorite activity under the beauty of the Colorado stars.
Mountain Stats:
Hesperus Ski Area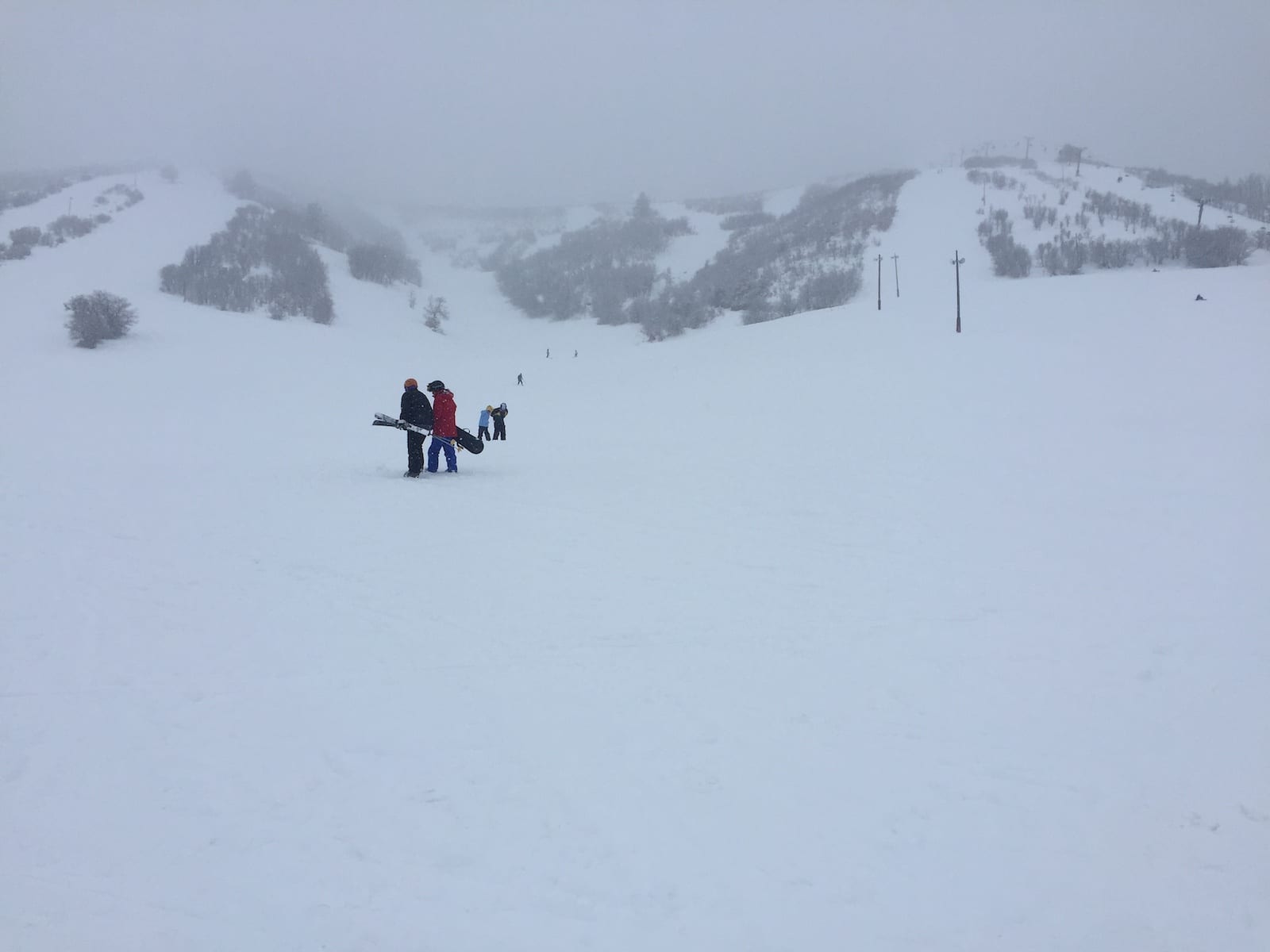 Located just 15 minutes from historic downtown Durango, Hesperus Ski Area is a family-friendly ski area that's perfect for the locals. At only 8,800 feet in elevation, it's not the highest or the hardest (though it has some good expert runs), but Hesperus has some interesting features of its own.
The ski area boasts 26 runs, an unexpected amount of which are black diamonds. And while they might have an old and rickety chairlift, it's a staple to the locals that enjoy some of the best night skiing in southwestern Colorado.
Over 80% of the trails are lit for your enjoyment after dark, affording views of some of the clearest starlit skies in the West. Enjoy the stars, the mountains, snow tubing, and a night of skiing with your family!
Mountain Stats:
Howelsen Hill Ski Area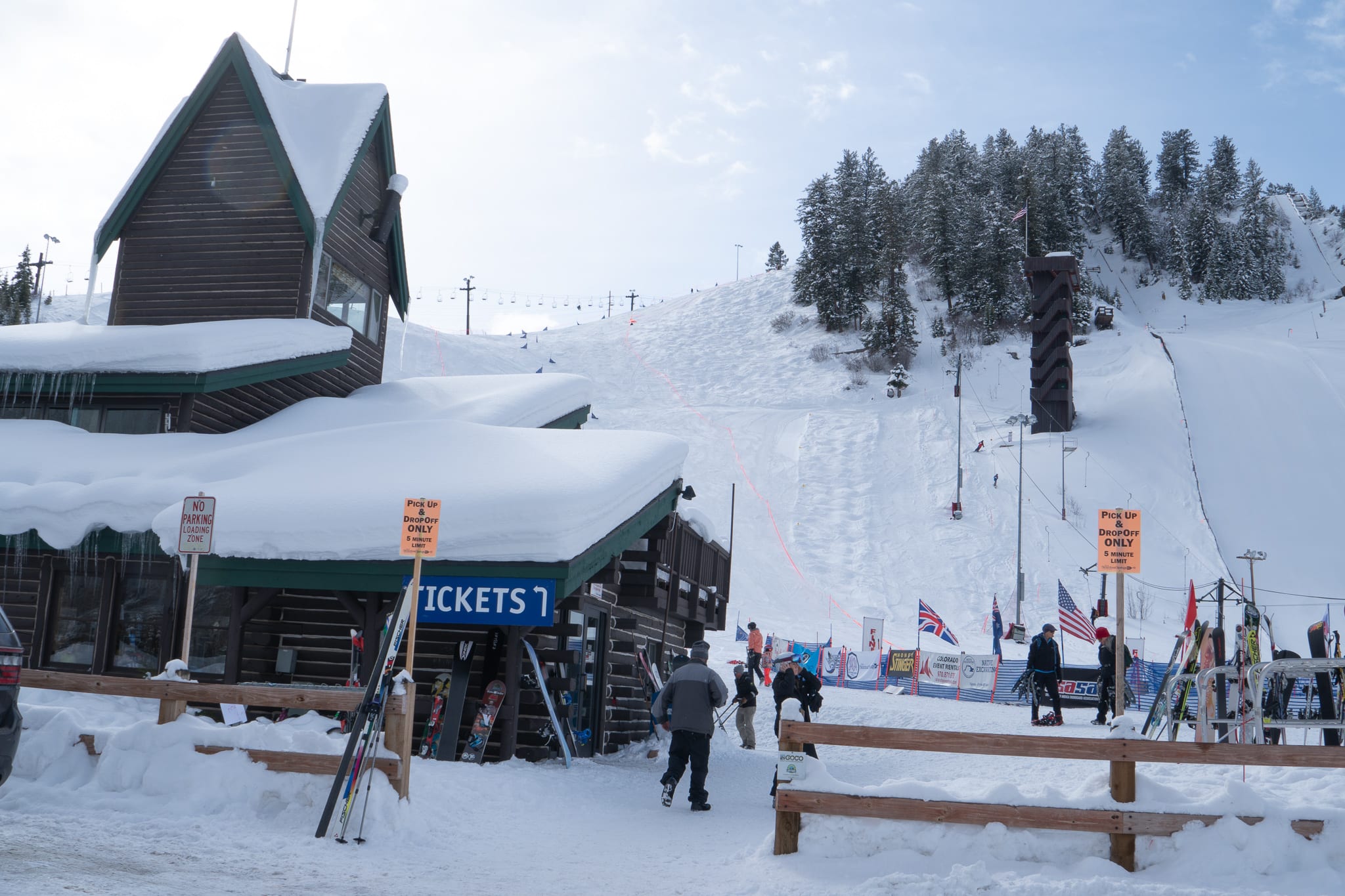 No matter which way you look at it, Howelsen Hill is a legendary ski area. Not only is it the oldest ski resort in Colorado, established over a century ago, but it is also home to over 70 Winter Olympians. Howelsen is perhaps best known for its long natural jumps, which created the perfect training grounds for those Olympians to practice upon.
It also has some of the most unique night skiing in the state. The trails overlook nearby downtown Steamboat Springs, lending a beautiful air to those chilly winter nights skiing with your family. Howelsen Hill is a must-visit on any trip to Steamboat Springs, especially if you're looking to save a few bucks over Steamboat Ski Resort or ski after dark. It has 50 acres of skiable land and 28 trails to choose from, with 17 alpine trails and 9 nordic trails.
Mountain Stats:
Kendall Mountain Ski Area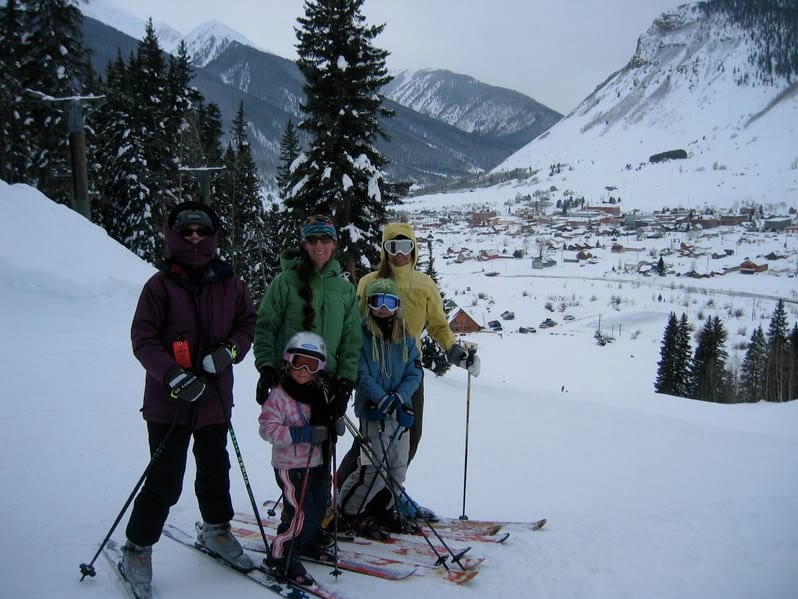 If you're not up for the all-expert runs of Silverton Ski Area, Kendall might be more your speed. This local gem was first opened in the 1960s as a resort. When it closed down in 1983, the city bought the land and turned the park into a community spot.
Kendall Mountain Ski Area is geared towards beginners and families, with only 1 chairlift, 4 trails, a few tree runs, and a small terrain park. But if you want a more relaxed and communal experience than the expert terrain up the highway, this spot is perfect for you.
Mountain Stats:
Keystone Ski Resort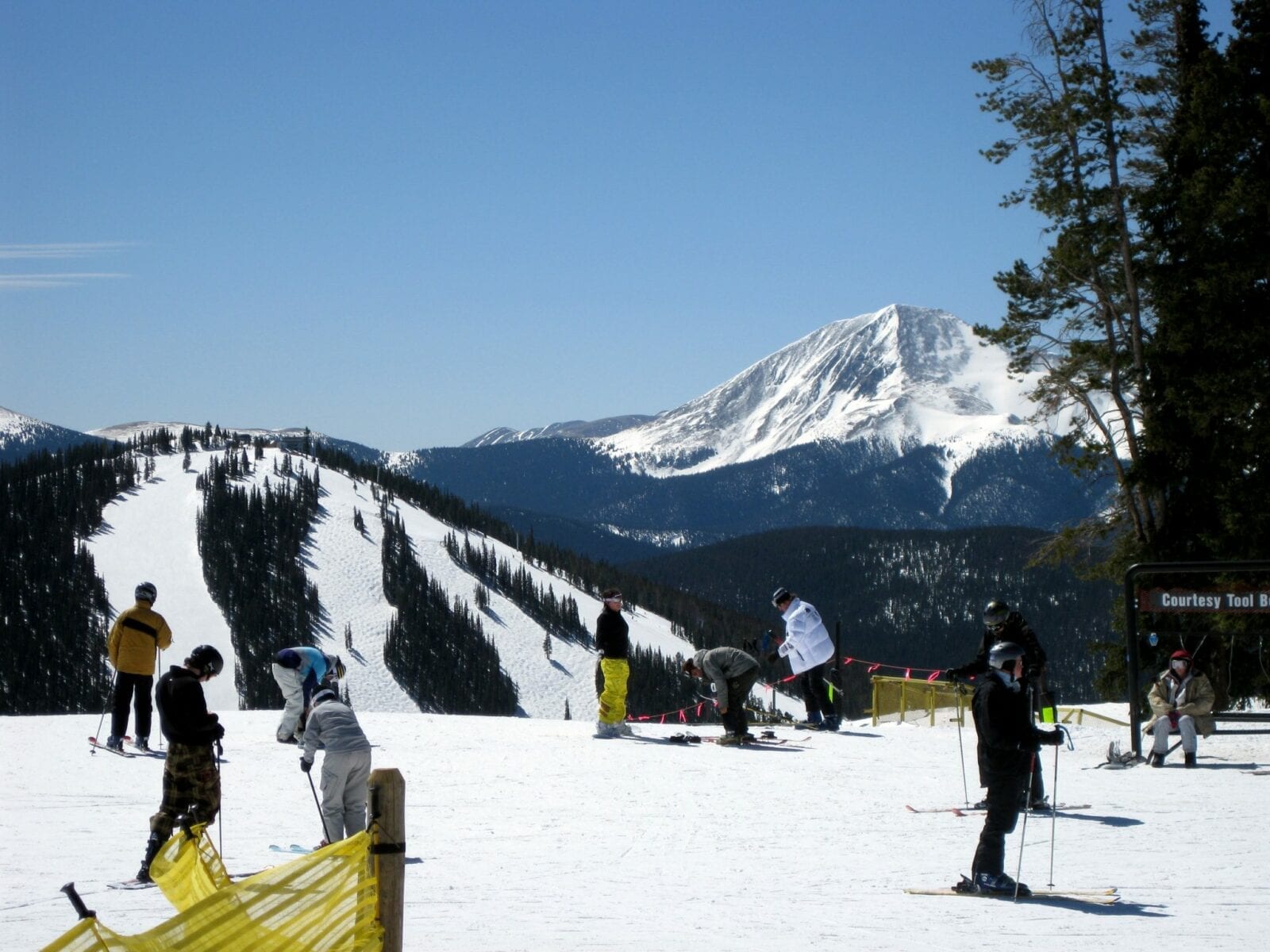 This is another one of the resorts that is close to Denver, but what most residents don't know is that Keystone contains more skiable terrain than its more popular neighbor, Breckenridge. It also features the largest night skiing in Colorado, great for those clear chilly nights full of fresh powder.
Not only that, but with 3 mountains, Keystone has a trail for just about everyone, even advanced riders who love to freestyle in their Area 51 terrain park. At 3,148 acres of terrain and 128 trails for you to enjoy, Keystone is perfect for a winter weekend with friends.
Mountain Stats:
Lake City Ski Hill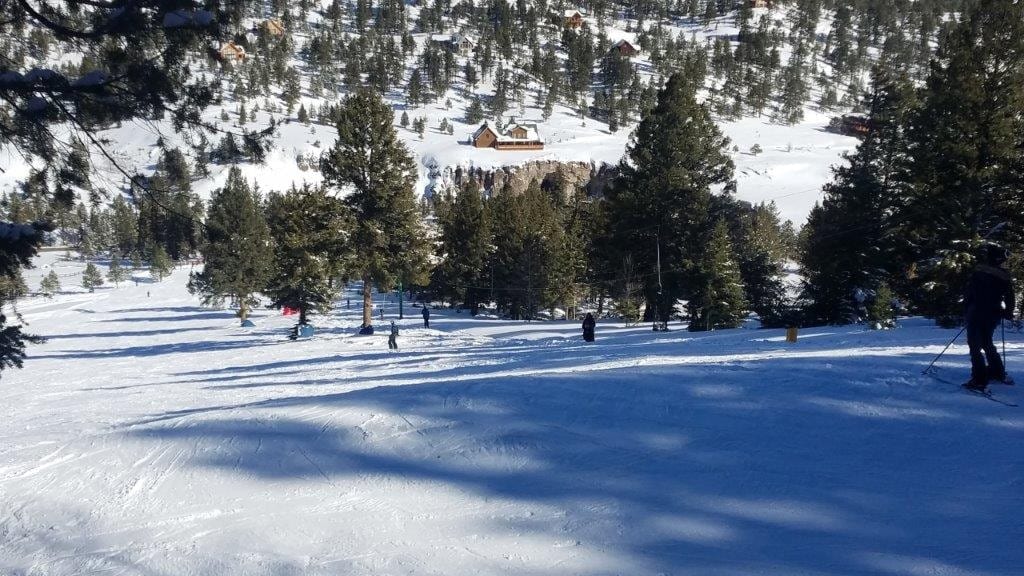 If you like your riding with a side of nostalgia, then Lake City Ski Hill is for you. This small ski area features the oldest operating lift in the state, giving the same experience you had all those years ago on your first powder day. With six runs and a terrain park, there's tons of old-time fun to be had at Lake City Ski Hill.
Mountain Stats:
Lee's Ski Hill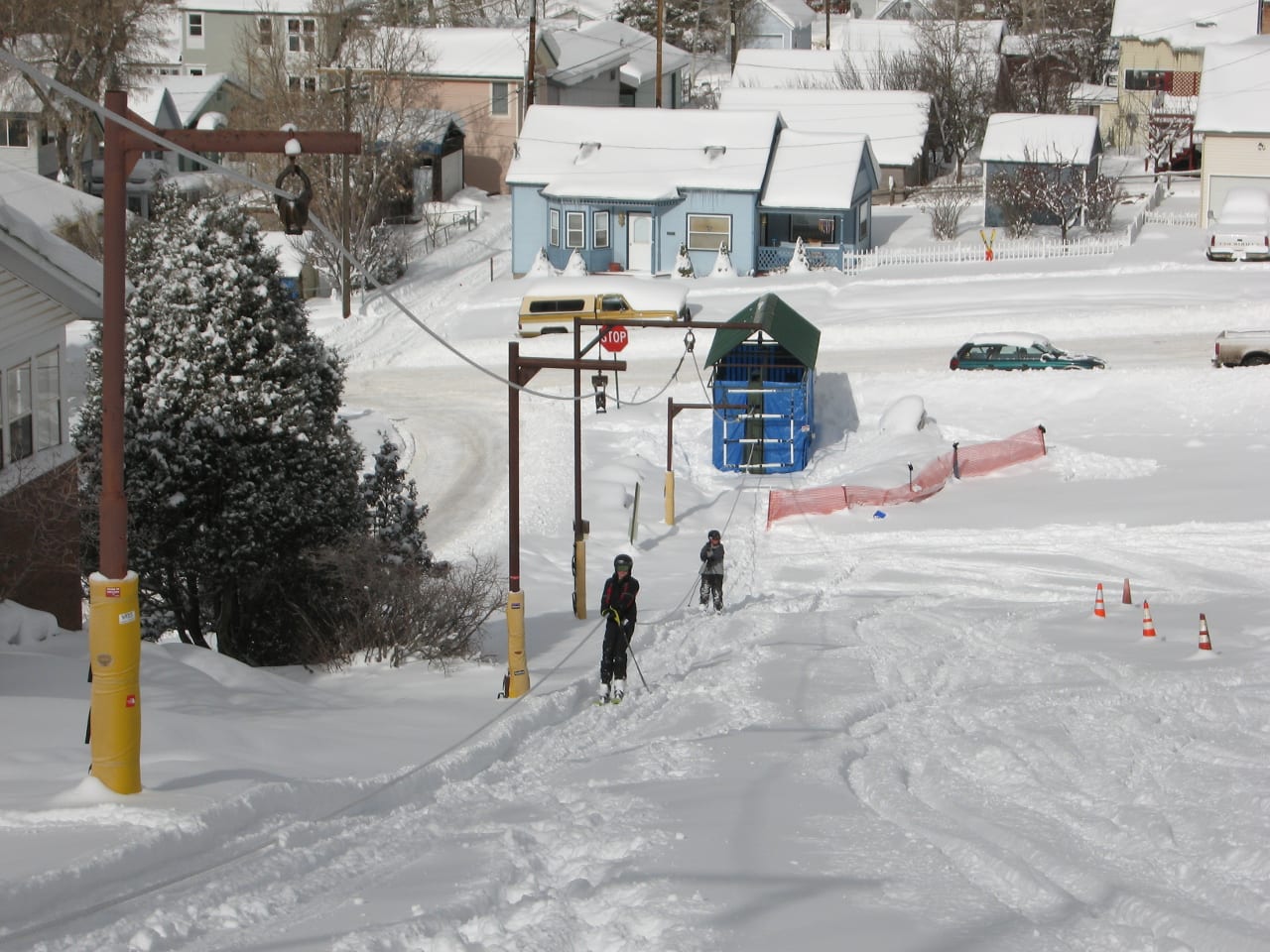 Lee's Ski Hill may not be famous for much, but what it lacks in vertical footage, it makes up for in charm. This fun little hill has only one trail, with only 75 feet to ascend on your way down. Bring the little ones, as tubing and sledding are also available close by.
Mountain Stats:
Loveland Ski Area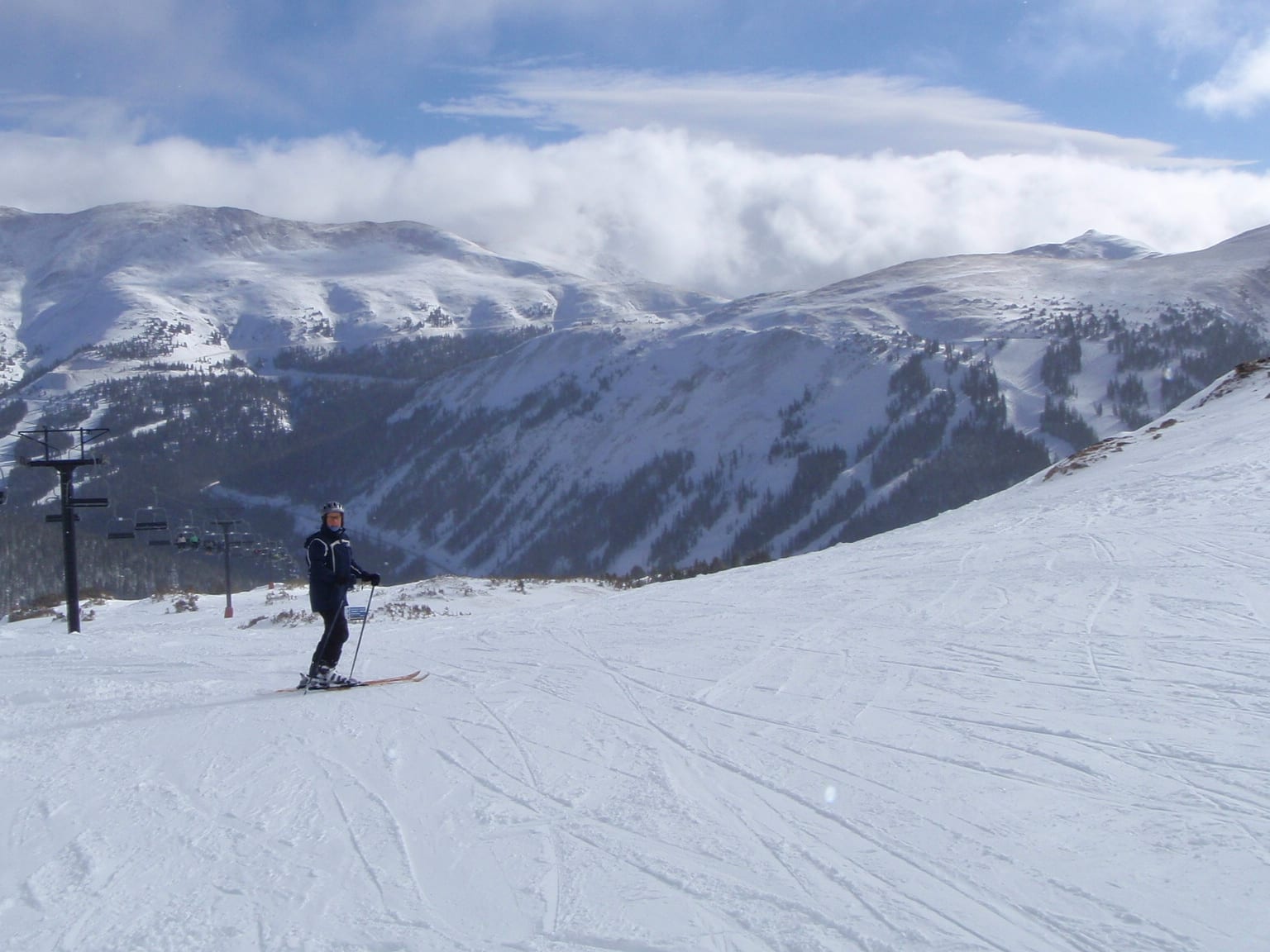 53 miles west of Denver lies Loveland Ski Area, a large yet often-overlooked mountain. The area has over 1,800 acres of variable terrain for all tastes, along with 94 runs and an astounding average snowfall of 422 inches each year.
Don't skip Loveland like most others do, as it's a great place for intermediate and advanced riders, with open and steep trails to race down. The mountain also features the Loveland Valley for beginners. It's a wonderful place to learn the basics, separate from the faster skiers of Loveland Basin. Don't forget the free snowcat rides on The Ridge for amazing views!
Mountain Stats:
Monarch Mountain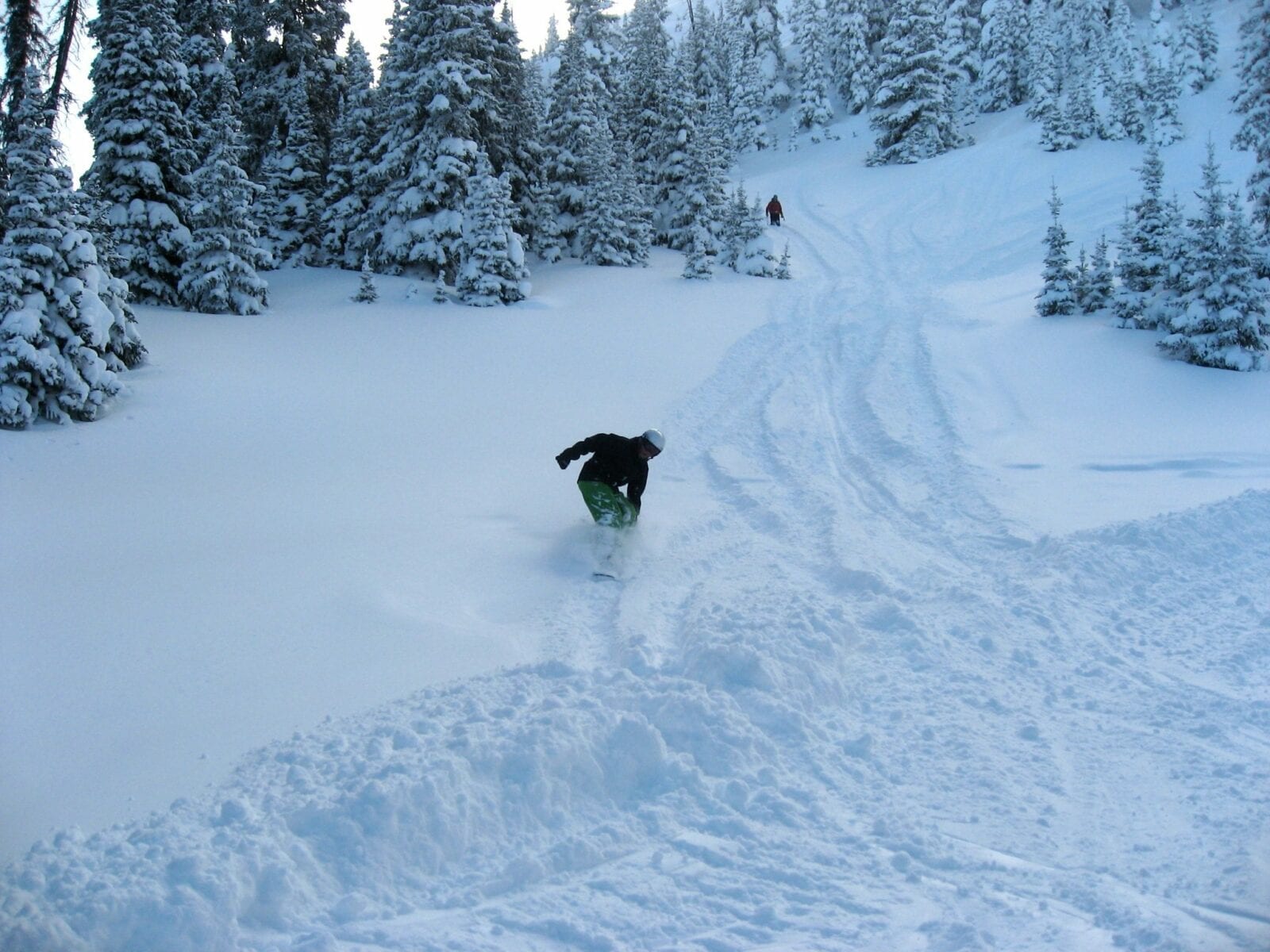 Located just west of Salida, Monarch Mountain is a powder haven that is also one of the oldest in Colorado. Its long and storied history begins in 1939. Today Monarch is a beautiful resort with some of the best and least-known views in Colorado.
Since it sits on the iconic Continental Divide Pass, you'll experience some of the best terrain and views in the state. With an average snowfall of 350 inches and 800 acres of skiable land over 64 trails, you'll find just about any kind of experience you're looking for at Monarch. Experts looking for guaranteed freshies should consider Monarch Cat Skiing.
Mountain Stats:
Powderhorn Mountain Resort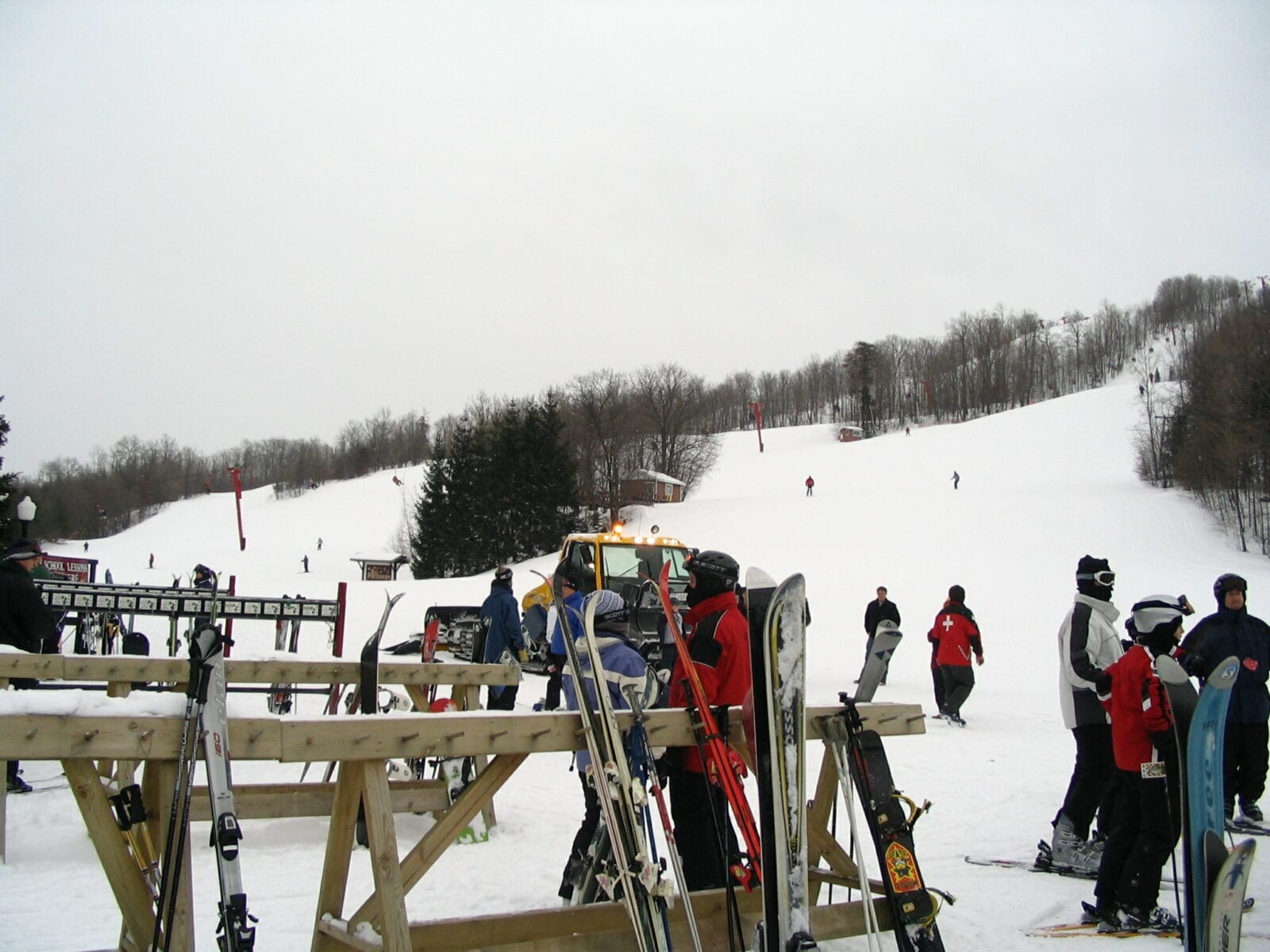 Powderhorn is one of the most unique ski resorts in the state, located on the largest flat top mountain in the world, Grand Mesa. Get ready for insane western views, legendary tree skiing, and no lines. If you're a newbie, their ski school will set you up in no time to explore the 1,600 acres of skiable track, 42 runs, and 2 terrain parks.
If you're more of an adventurer, there's also cross country skiing, snowshoeing, and snowmobiling available in the nearby public forests during the winter. This scenic resort is one you don't want to miss! It's the locals' mountain for Grand Junction and Western Slopers.
Mountain Stats:
Purgatory Resort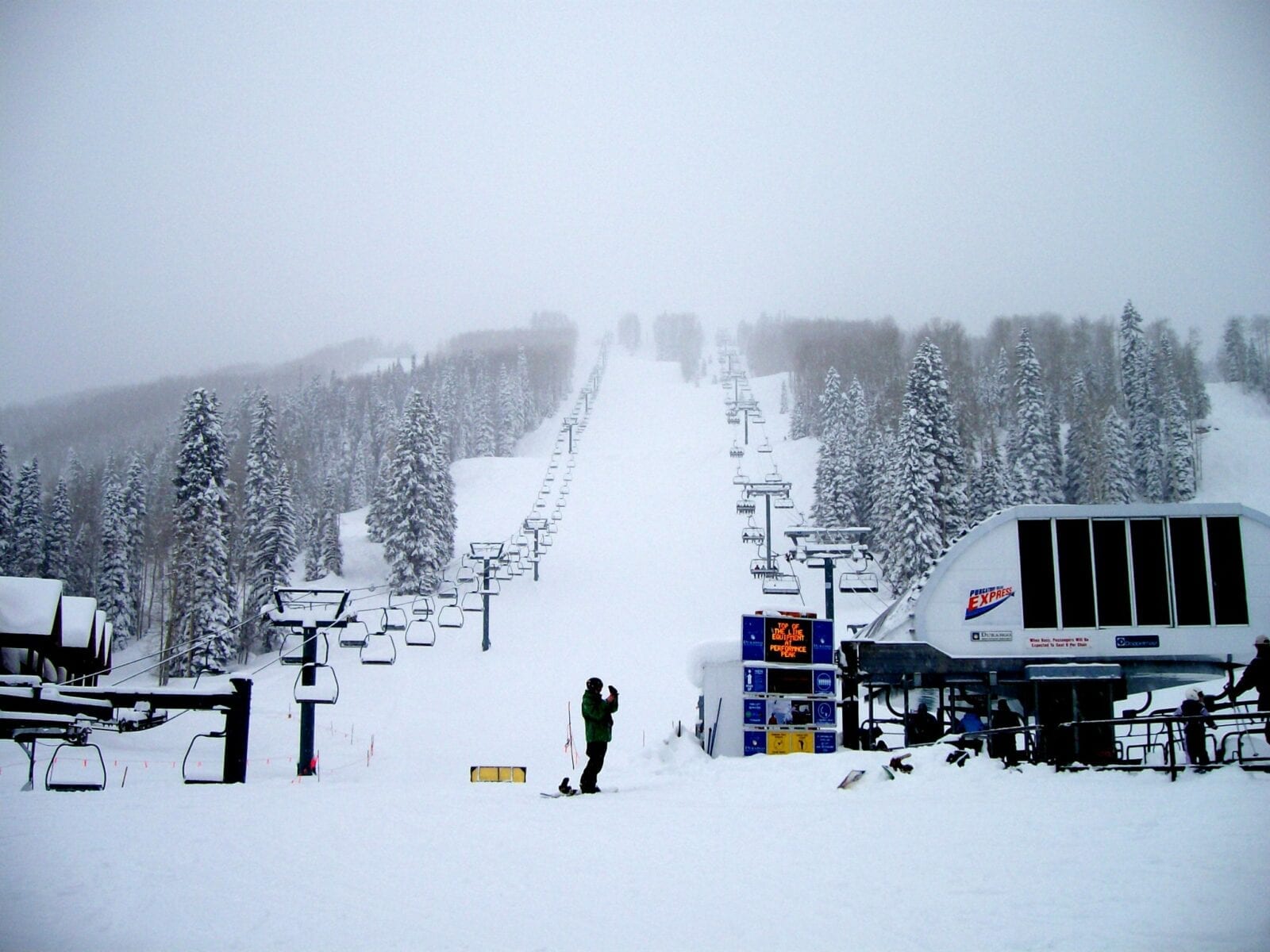 Purgatory is a southern Colorado gem, located 25 miles north of Durango in the majestic San Juan Mountains. Carved by glaciers millennia ago, the landscapes of Purgatory will have you gaping in awe. With a great mix of terrain, it's a fantastic option for freestyle skiers and snowboarders who want to explore a rolling alpine playground.
There are 1,605 acres covering 88 runs and 5 terrain parks to choose from. Explore the acreage with your family on the beginner and intermediate trails, which comprise over half of the mountain's terrain. There's fun for everyone at Purgatory!
Mountain Stats:
Silverton Mountain Ski Area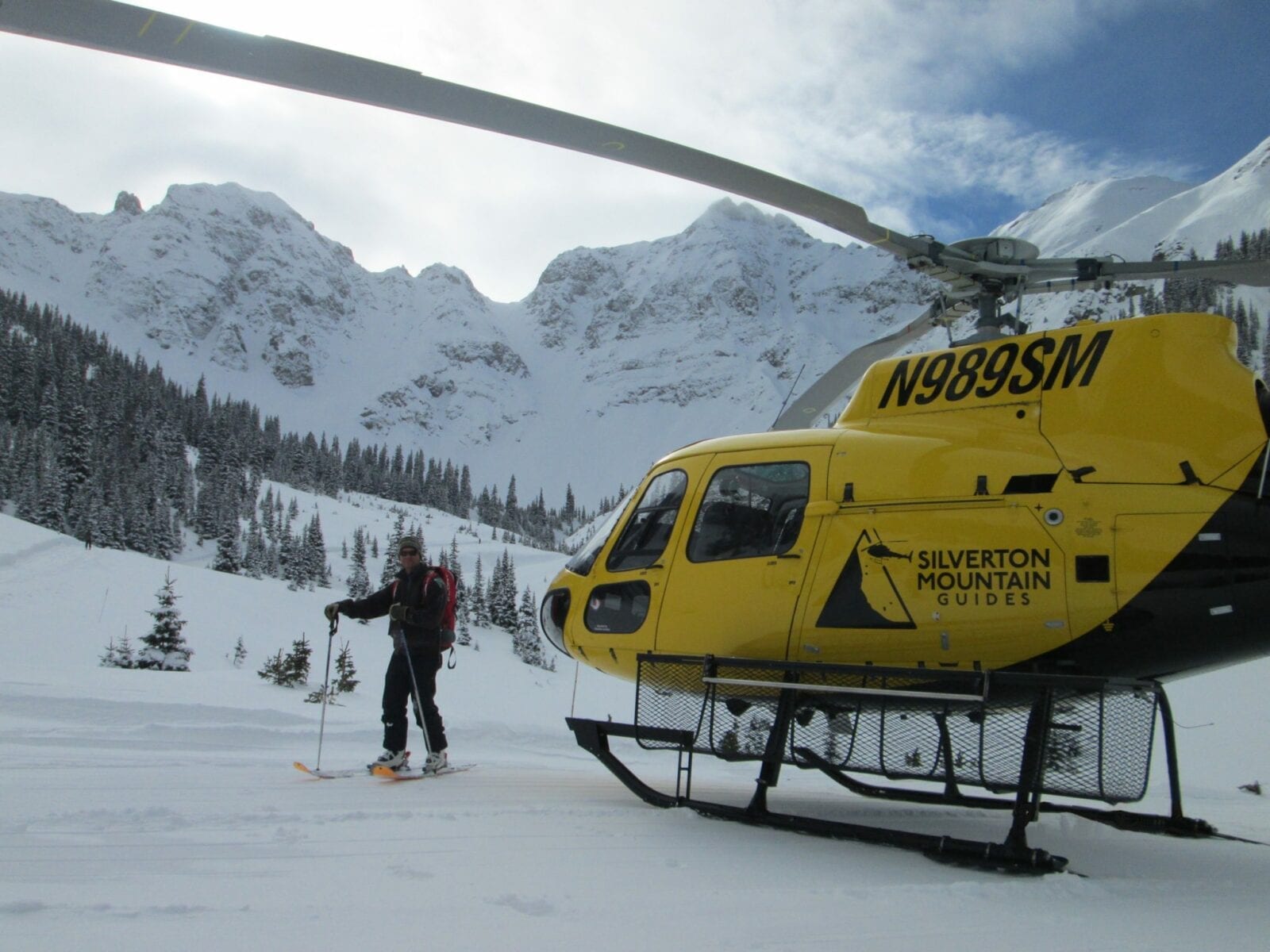 If you consider yourself an expert skier or snowboarder, there's nothing more boring than waiting in long lines at crowded resorts. Consider another, more unusual option – Silverton offers some of the steepest mountains in the state, and it's more than just your average ski resort.
Every single inch of Silverton Mountain's terrain is expert, with one chairlift servicing 1,819 acres of the best high-mountain skiing in the state. There's also an additional 22,000 acres only accessible by hiking or helicopter. Each rider is required to carry avalanche-detecting gear, as the runs pass right through a treacherous bundle of avalanche chutes.
If you're up for some true thrills and chills, look into their heli-skiing options. Without a doubt, Silverton is truly a mountain made for freedom. And best of all, there's always fresh powder.
Mountain Stats:
Ski Cooper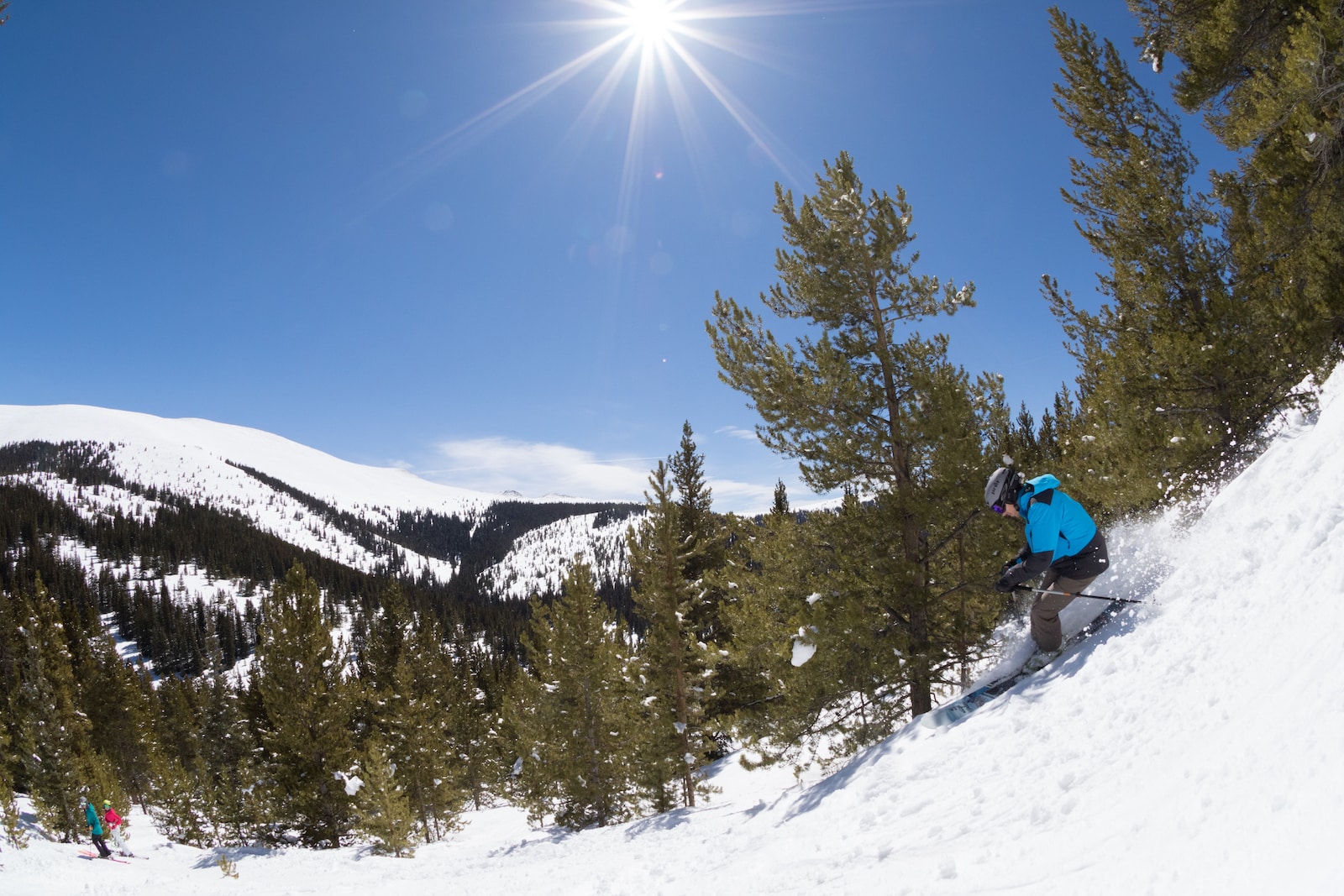 Ski Cooper has a long and patriotic history, first opening in 1942 as a training ground for Special Forces during WWII. Though it operates as a resort today, it still retains the authentic atmosphere that it had back in the good ole days.
Cooper is a family-friendly mountain, with a good mix of beginner and intermediate runs spread out over its 480 skiable acres, with some notable expert tree skiing. If you want to explore a little further, snow cat tours are available on Chicago Ridge. They run through the San Isabel and White River National Forests, providing you with amazing views of the Rocky Mountains.
Mountain Stats:
Snowmass Mountain Ski Resort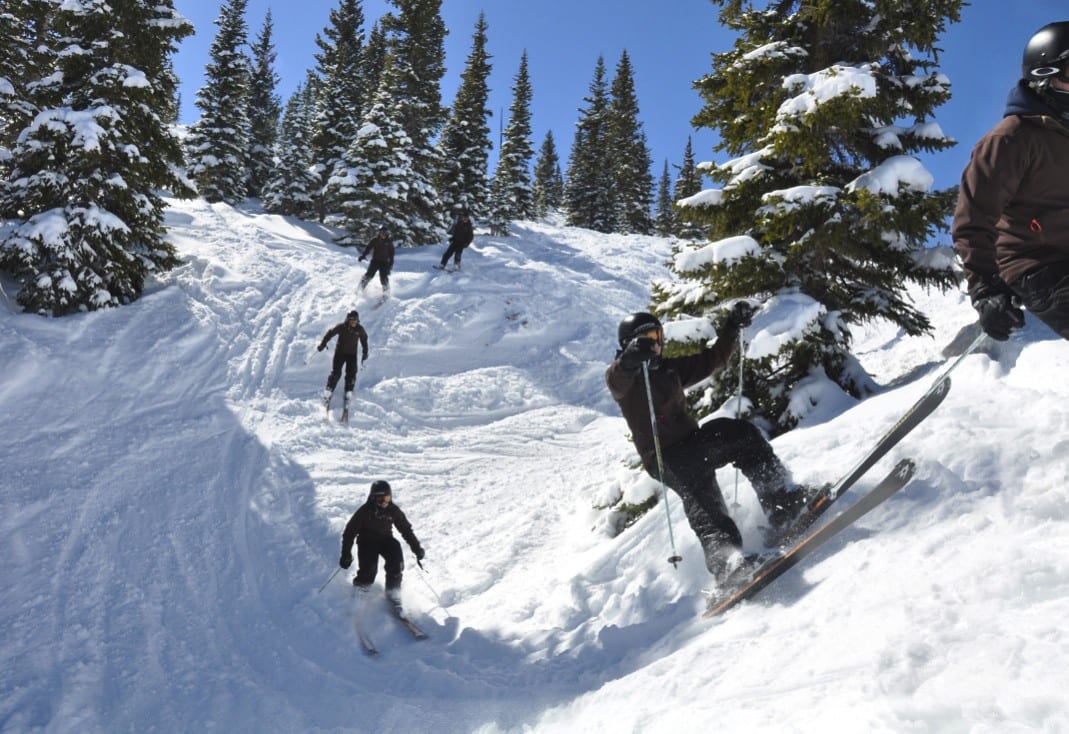 Snowmass Mountain has over 150 miles of trails, enabling you to explore every part of the resort without overlapping yourself. With over a third of its trails being for rate difficult, Snowmass is the choice of intermediate and expert skiers when they travel to Aspen. This large mountain features 3,132 acres of skiable terrain, as well as 91 runs to choose from.
Snowmass may not feature many of the easiest beginner runs, there's no way you can argue it's not a family-friendly place. With so many amenities for the kids, like a zipline park, alpine coaster, bike park, ice rink, and climbing wall, your children will have the time of their lives.
Mountain Stats:
Steamboat Ski Resort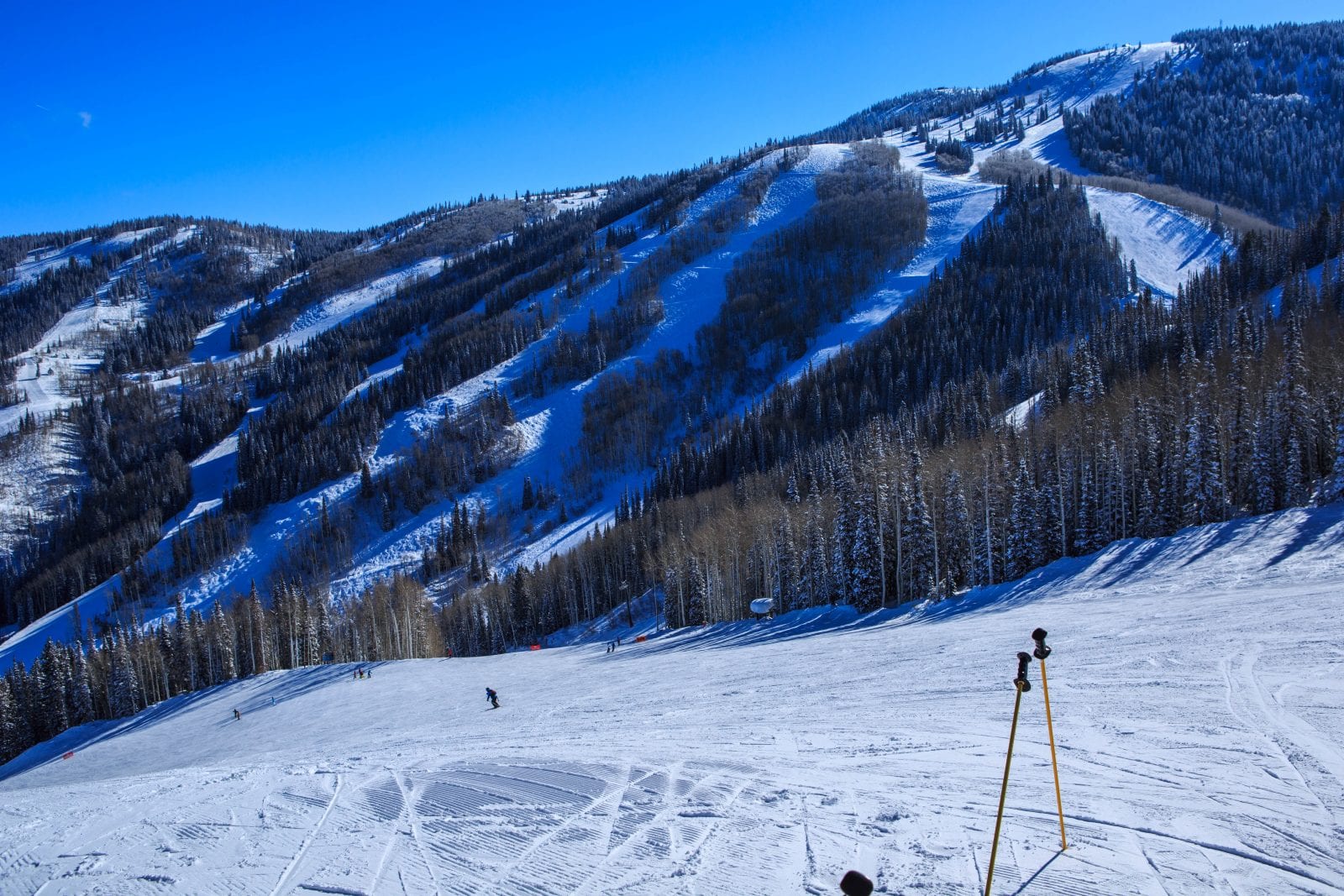 Steamboat Ski Resort is comprised of an entire mountain range, covering several different types of terrain over its almost 3,000 acres of skiable terrain. This large favorite resort has 165 trails, over half of which are beginner and intermediate runs.
For experts, there are nearly as many trails, as well as 3 terrain parks to keep the freestylers occupied featuring a 450ft long superpipe. No matter what time of year, Steamboat has amazing activities for the whole family, including an alpine coaster, mountain biking, mini-golf, and a climbing wall.
Mountain Stats:
Sunlight Mountain Resort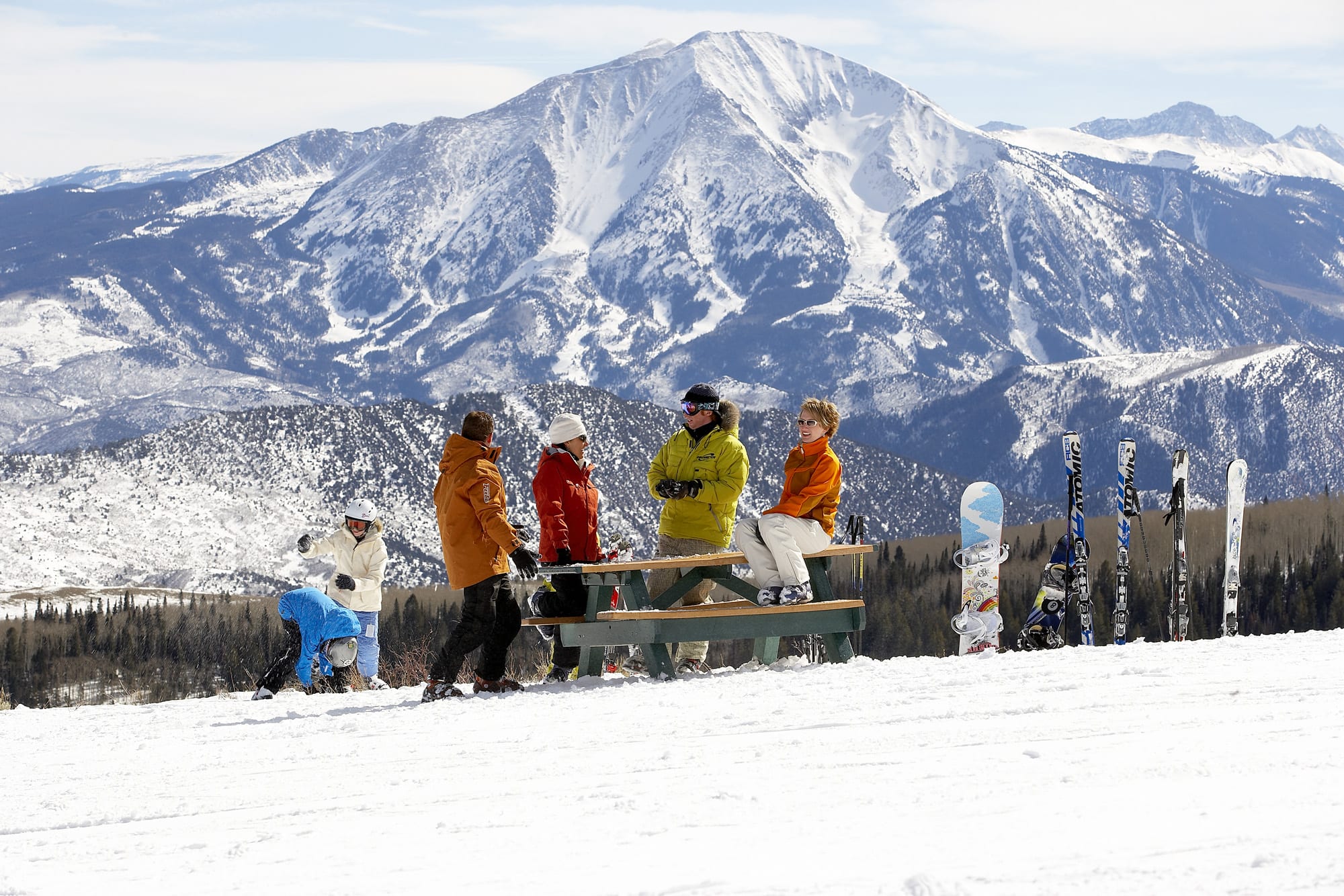 Sunlight is an uncrowded resort located in Glenwood Springs. With a laid-back and relaxed atmosphere, Sunlight is a destination for those who want to escape the hectic crowds and trails of the bigger resorts. You'll also save on cost and time wasted standing in line.
Not only is Sunlight Mountain Resort a great deal, but it also features entertainment for all skill levels of riders. Sunlight boasts 67 trails spanning 680 acres, with lots of intermediate terrain and the perk of beautiful tree skiing in the glades.
Mountain Stats:
Telluride Ski Resort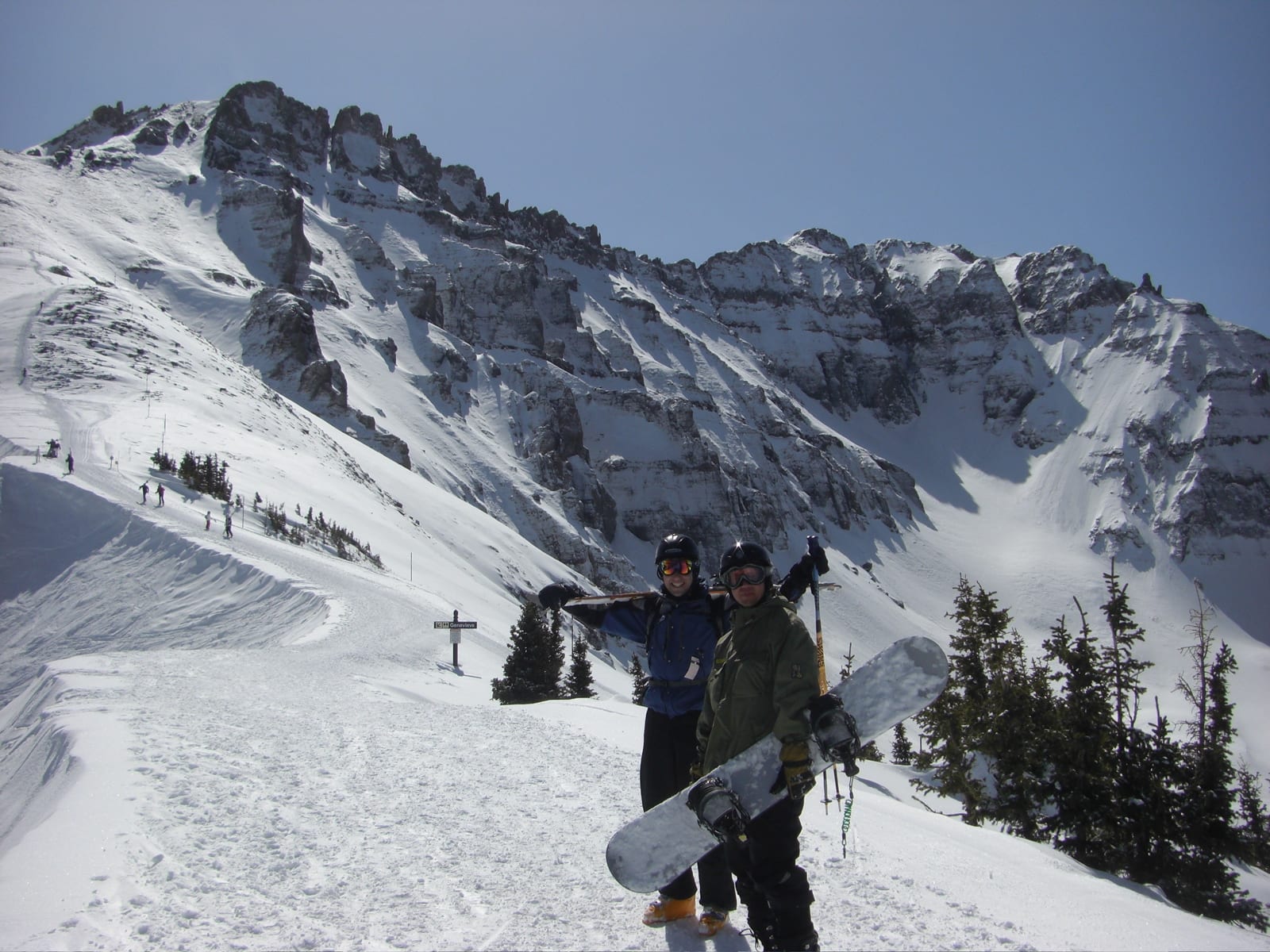 Telluride Ski Resort is truly a world-class snow destination located in its iconic box canyon. Featuring a free gondola from downtown to the ski village, not only is the town itself full of scenic vistas and festivals all year long, but the mountains are huge and there are tons of runs for every skill level. With 125 trails to choose from spread over 2,000 skiable acres, you'll never run out of new turns to take.
Best of all, there is so much to do other than skiing. Not only are there some of the most beautiful scenic views along the miles and miles of biking trails, there is also an adventure park for the kids. Telluride is not one to miss!
Mountain Stats:
Vail Ski Resort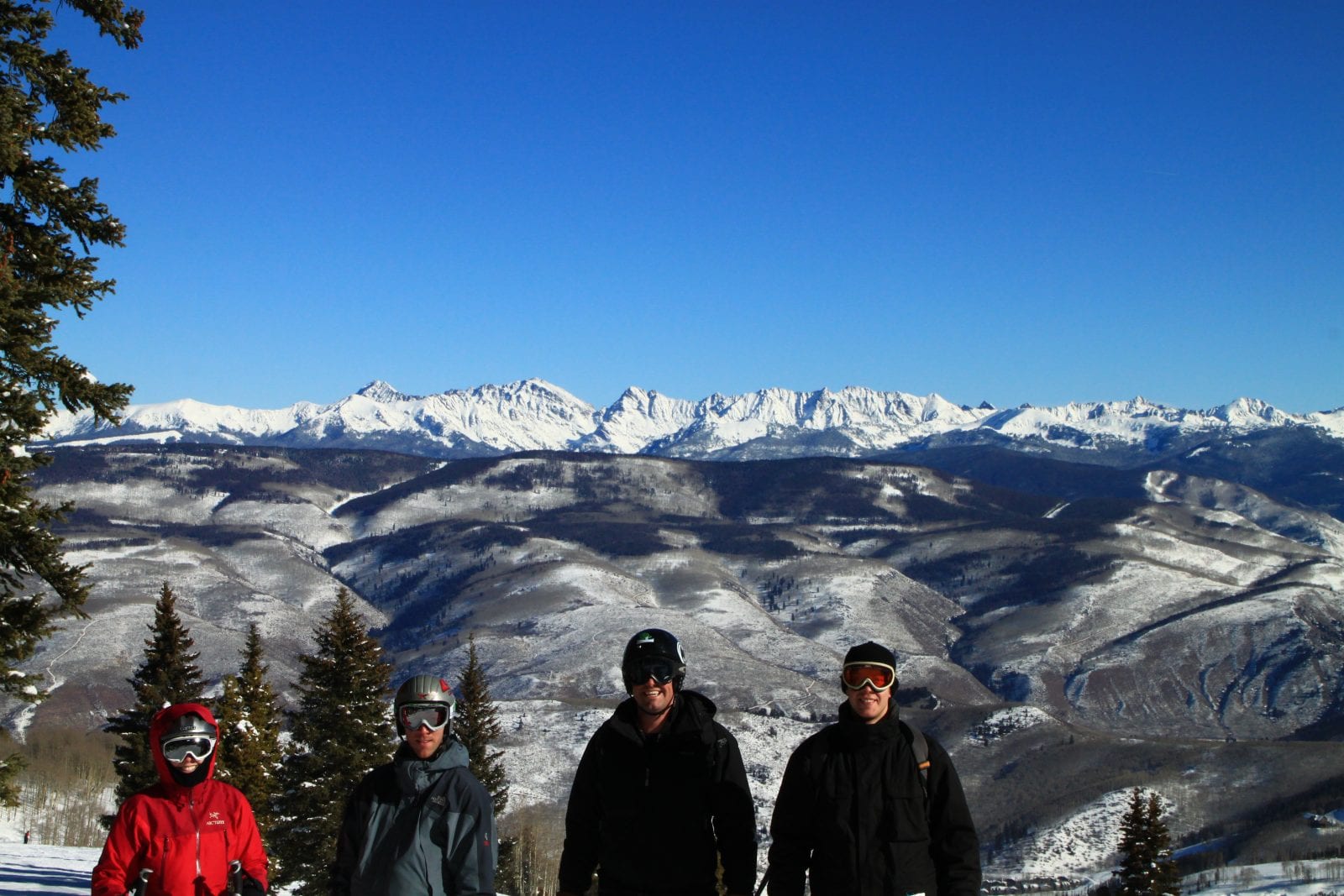 If you want the iconic Colorado bowl experience, look no further than Vail Ski Resort. The largest resort in the state, this ski area is equipped with an incredible 5,317 acres of skiable land. So whatever kind of terrain you're looking for, Vail has it.
Take a ride on one of the 31 lifts and explore the 193 trails spread out over the mountain's serene hills. While the ski area is famous for its legendary black-rated back bowls on powder days, there are also a ton of beginner and intermediate trails to enjoy. With over 350 inches of snow each year, there's never a bad day to ski in Vail. it also has the most grooming in the state, so you're assured good conditions if you can wake up for the corduroy.
Mountain Stats:
Winter Park Ski Resort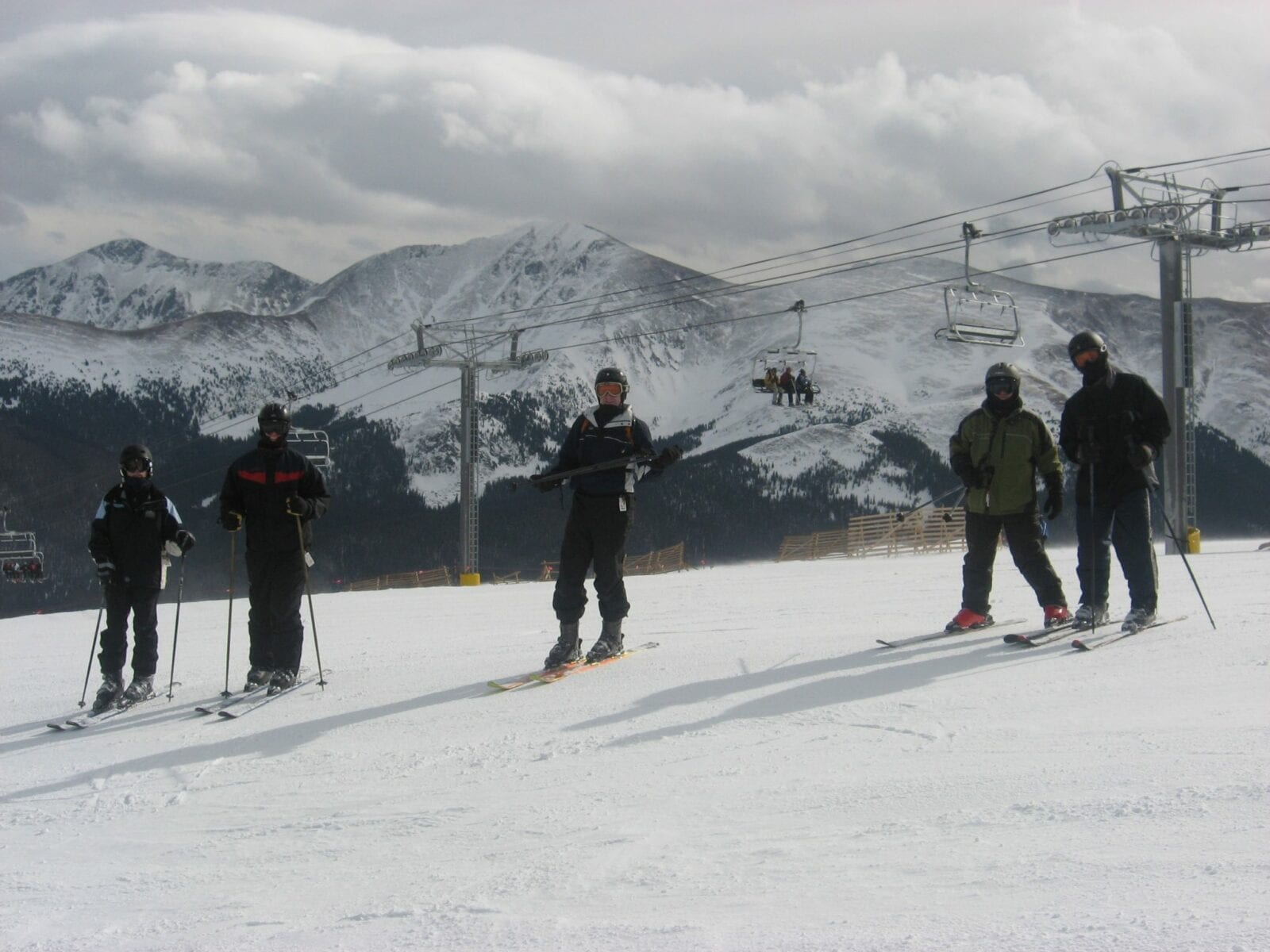 Located an hour and a half from Denver on the other side of Berthoud Pass, this resort is a favorite of front range locals for its wide range of trails to choose from. It's part of the Ikon Pass, which also serves Copper Mountain and Steamboat.
Winter Park Ski Resort is well known as the side of the mountain best for beginners, while Mary Jane is better for the experts who love some steep terrain. With 143 trails to choose from and 3 terrain parks, there's truly something for skiers and riders of every type and persuasion. This 3,000+ acre ski area is one that you and your friends don't want to miss.
Mountain Stats:
Wolf Creek Ski Area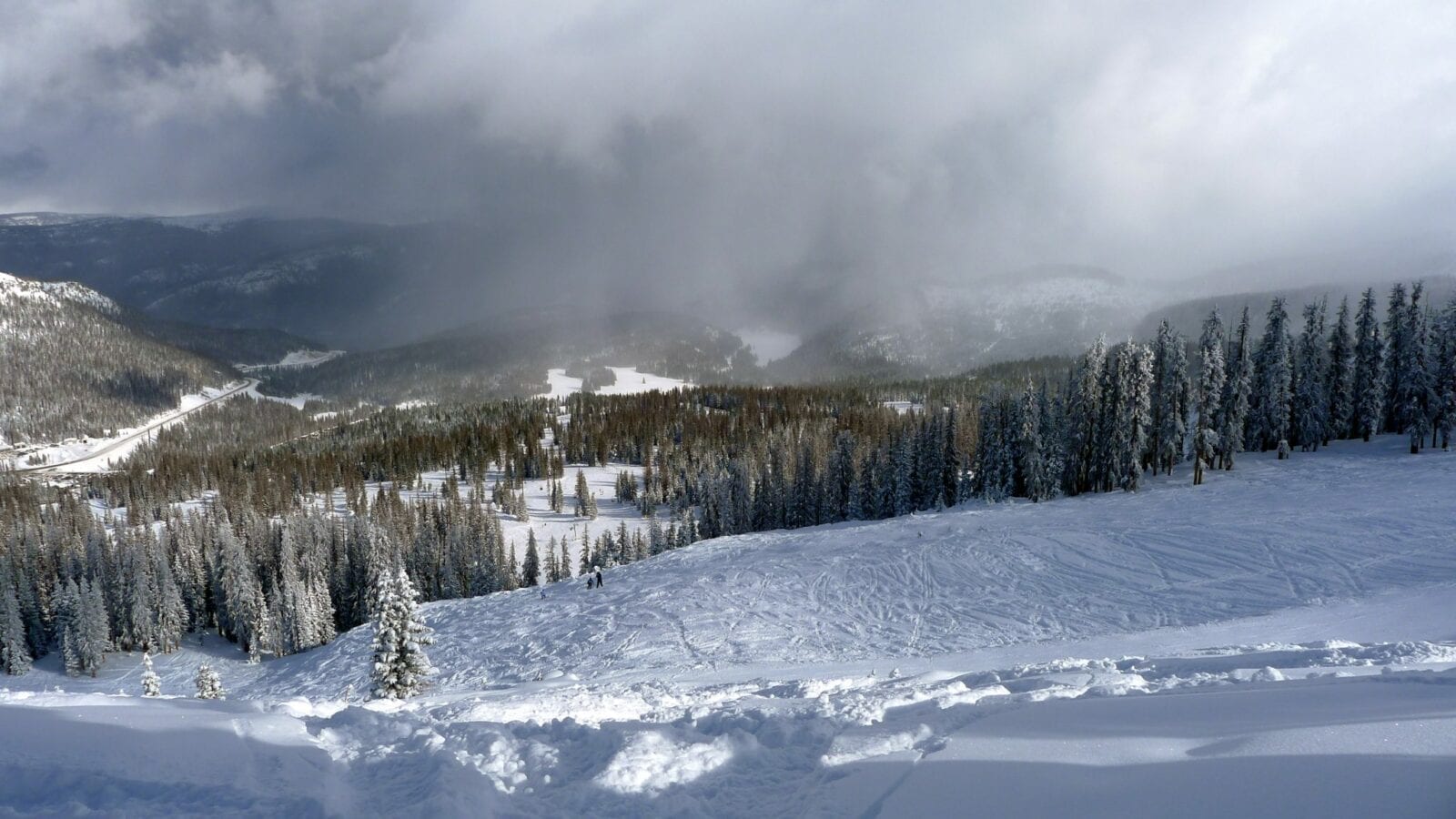 Located just 30 minutes from bubbly Pagosa Springs, Wolf Creek Ski Area is a southern classic that claims to have "the most snow in Colorado". An average of 430 natural inches of snow each year to be precise.
There are 77 scenic trails and more than 1,600 skiable acres. Every member of the group will find some fun routes here with a good mix of terrain from beginner to expert. Nearby Pagosa Springs boasts hot springs and a historic downtown area if you're craving relaxation and an Old Colorado vibe.
Mountain Stats:
Thanks for checking out our list of all the fine ski areas in Colorado. From tiny to giant, there are hills and mountains for every level and budget. Here's to a powder day!