Droves of people move to Colorado because it allows them to ski and snowboard magnificent mountains each winter. The icing on the cake is the incredible summers that they get to stay for. But as locals and visitors alike know, skiing these local resorts is getting more expensive each and every year.
It's almost prohibitively expensive if you don't budget for a season ski pass ahead of time. The earlier you purchase, the better the deals are. Plus there are always subtle or bigger changes over recent years, like Vail EPICally buying Crested Butte in 2018, adding to its cool hand of Beaver Creek, Breckenridge, and Keystone.
Or Aspen Skiing Co. (and Denver's KSL Partners) IKONically buying Intrawest in 2017, which controlled Steamboat, Winter Park, and Copper Mountain. This pass also includes Arapahoe Basin and Eldora in Colorado.
What's the best season pass to get in Colorado?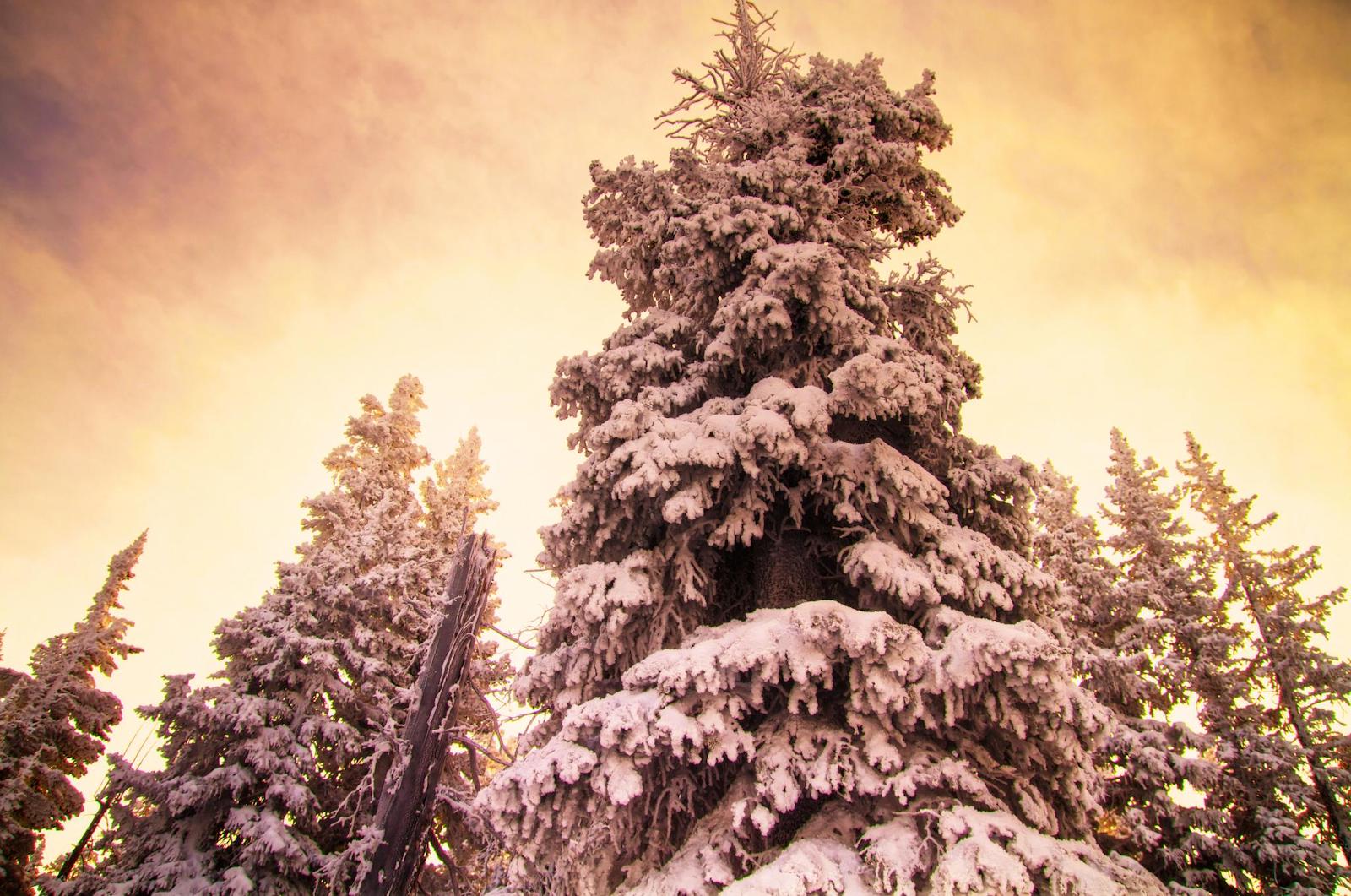 Among the plethora of different ski passes and lift ticket combinations offered at each resort here in Colorado, are two main passes that are convenient for front-range locals. Both allow you to ride a variety of different mountains in Colorado as well as around the country and world.
The main one that's a little more well-known and used is called the Epic Pass. Its main competitor is the Ikon Pass.
Both season passes are broken down into a couple of options for purchase, which vary in their access to different resorts, number of ski days, and with or without blackout dates. Regardless of which you choose, any ski pass is going to be a blast to have for the winter. Pay attention to the season's open and close dates and use them to their fullest!
If you don't get a season pass you probably won't ski very much (if at all). Because every time you think about going up to the mountains, you'll think about the cost of a lift ticket, and decide to stay home.
In addition to the two aforementioned ski passes, which each provide access to multiple resorts within easy driving of the Denver Metro, there are a slew of other season passes. Generally, there's one for each individual resort, of which Colorado boasts more than 30 ski areas.
We'll start our comparisons with the two different Epic Passes, then talk about the two different Ikon Passes, and a brief mention of other wildcard lift ticket deals and combo packs to look out for. These season ski passes are aimed at those traveling from the front range. Because if you live more secluded to a local mountain, you'll need only that pass.
If you reside in Telluride, you'll need a Telluride Season Pass. If you live in Durango, you'll need a Purgatory Season Pass. Etc. For us front rangers, we will deal with the masses and probably choose one of the two common ski passes above.
The main difference between these preferred season passes for Colorado residents is going to lie in what ski resorts you'll have unlimited access to and which ones you'll have limited access to with exclusions.
The Epic Pass vs. The Epic Local Pass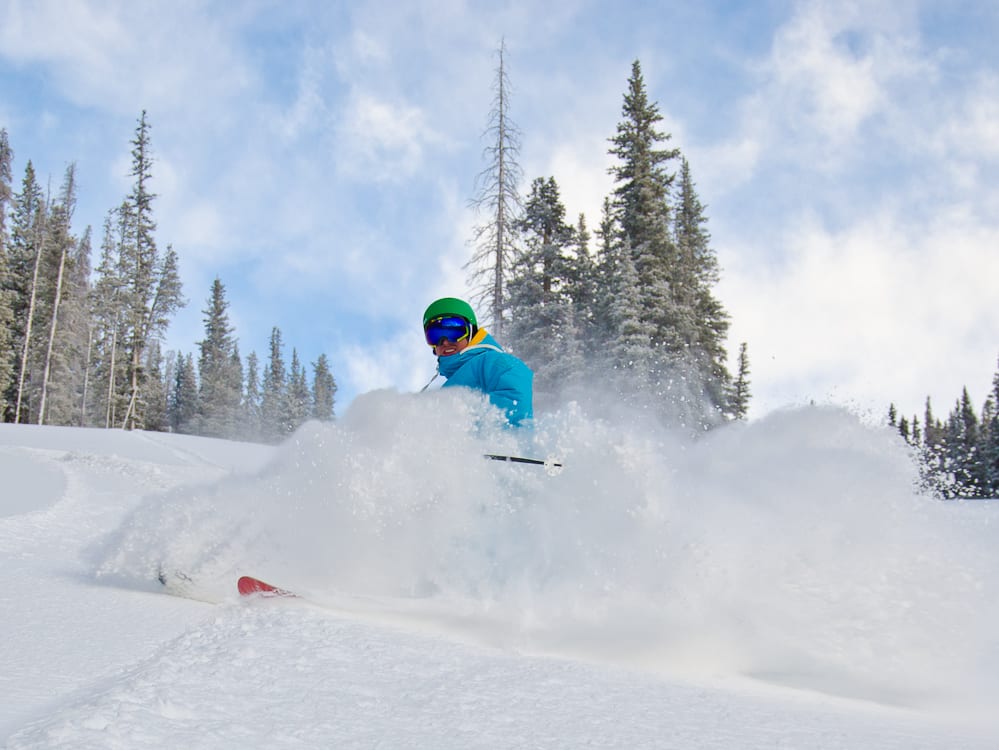 The Epic Pass will offer unlimited and unrestricted access in Colorado to:
Those are just the Colorado resorts offered. There are also unlimited days at Whistler (Canada), Northstar, Heavenly, and Kirkwood (Cali/Nevada) among many others around the world from Wisconsin to Australia. There will also be limited access to places like Park City, Telluride, and a whole slew of Canadian and European ski resorts.
Seriously, if you want to ride hard all winter in Colorado and take some unbelievable trips abroad, this is the pass for you. Similarly, the Epic Local Pass will offer unlimited days with some holiday blackout dates at resorts in Colorado including:
Crested Butte
Keystone
Breckenridge
You will also get 10 total days to use between Vail and Beaver Creek. Beyond that, there is restricted access to resorts in Utah, Idaho, and days offered for Japan. This pass is for the locals of Colorado who want to ride hard all season but don't plan on taking too many ski trips around the country or the world, and don't want to hit Vail and Beaver Creek more than ten times.
Both passes will also offer discounts for friend's lift tickets at participating resorts, as well as discounts for the pass holder at a bunch of other resorts.
The Ikon Pass vs. The Ikon Base Pass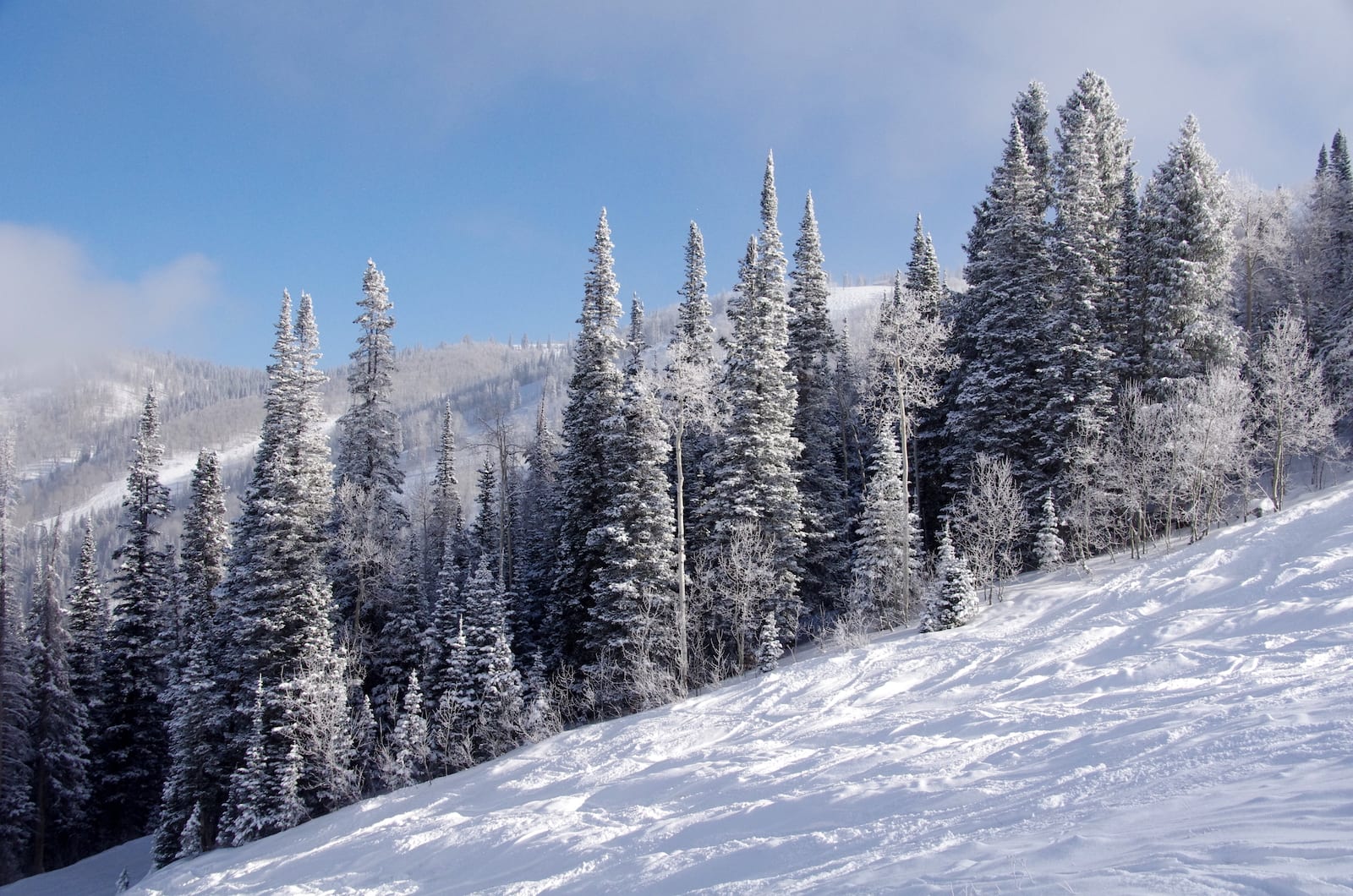 Unlike the Epic Passes that have a lot of differences between the two, the different Ikon Passes are very straightforward and can be easily compared here. Both offer basically the same resorts however with the Ikon Pass, you will be allowed more days with no blackout dates for holidays, than with the Ikon Base Pass.
Beyond that, as a pass holder, you will either get 13 or 15 unlimited riding destinations, which in Colorado includes:
Additionally, you will be given up to 5 or 7 days, without blackout dates for Ikon Pass holders and with blackout dates for base passes, at each of these Colorado locations:
Close by, you will also have access to Jackson Hole (Wyoming), Brighton, Snowbird and Alta (Utah), Big Sky Ski Resort (Montana), and Taos Valley (New Mexico) among many other US destinations. Furthermore, if you want to travel to the slopes, you can also visit Canada, Switzerland, Japan, Chile, Australia, and New Zealand.
You can check their destinations page at the bottom to see all the great places that the Ikon Pass and Ikon Base Pass offer.
Other Great Ski Passes in Colorado & 4 Pack Lift Ticket Deals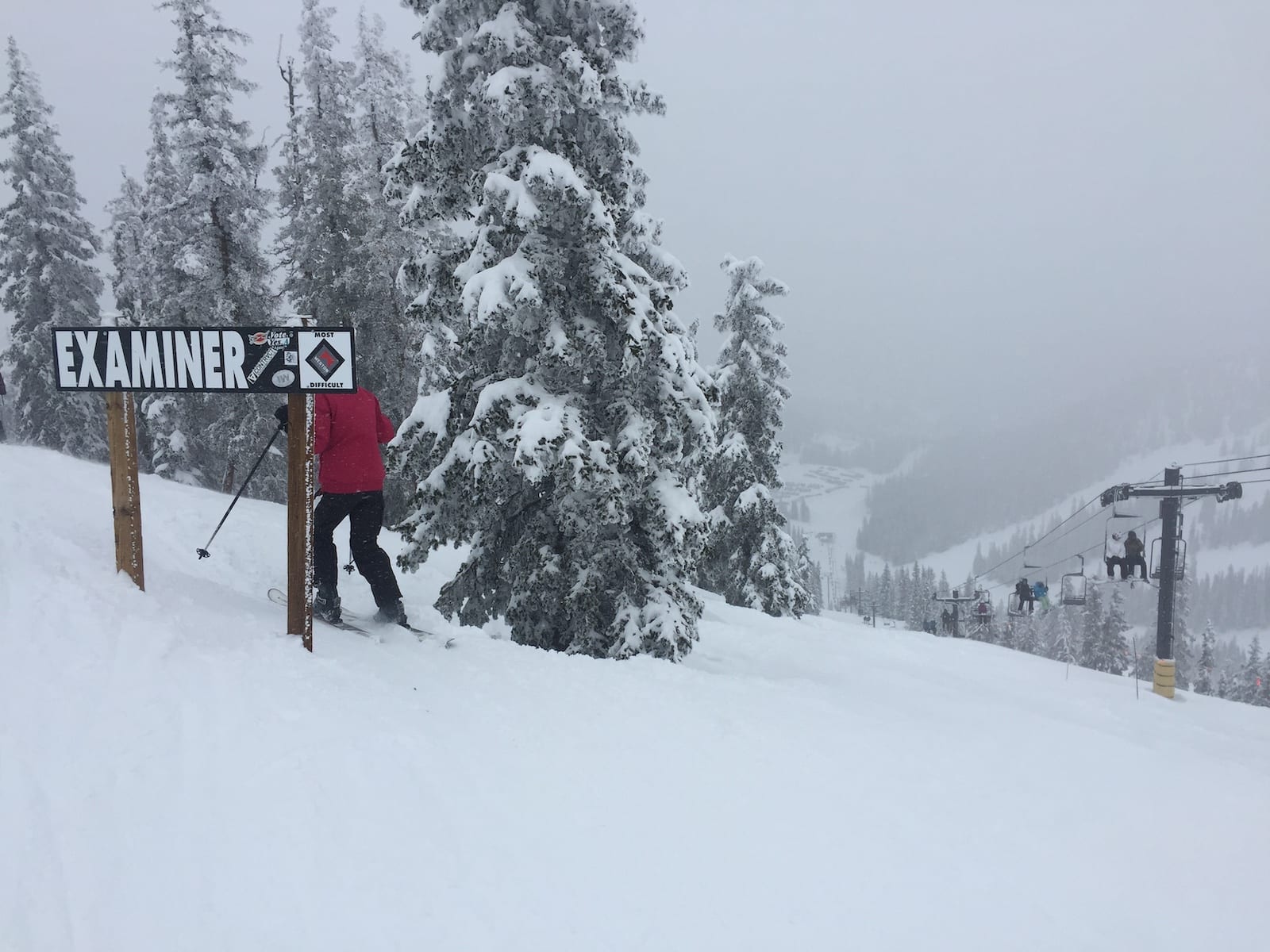 If you're still on the fence about either the Epic or Ikon ski passes, there are still plenty of other affordable areas to enjoy skiing in Colorado this winter. Always be alert for random coupons, such as those found at Shell Gas Station, and random multi-packs of lift tickets that you must buy in advance (sometimes well in advance).
Oftentimes, you can score lodging deals that offer discounts or free lift tickets, if you have no other option.
Avoid buying someone's old (but still valid) ski pass off Craigslist. Don't be like my foolish brother who would buy a man with a long bushy mustache and try to pass it off as himself (and try to grow in a stache the day before). Photos usually come up in the lifties scanner when checking your pass, and you might not look like an Al Borestein – true story. They are incentivized to catch cheaters. Careful using your friend's pass, even if you know their birthday.
The Loveland Season Ski Pass features unlimited days at Loveland Ski Area. This pass also gives holders a membership to Powder Alliance, a collection of 16 ski resorts. When you buy a season pass to any in the alliance, you automatically get 3 days to the other 15 resorts free, however, some are for midweek, require lodging, or have blackout dates.
If you live in Denver, want to save a few bucks, drive less and escape the crowds, get the Loveland pass. It's the closest ski resort to Denver (other than maybe Echo Mountain).
The Monarch Season Ski Pass is another great option for skiing all winter in Colorado. Beyond unlimited days at Monarch Mountain, pass holders will get over 90 free and discounted days at Monarch Partners and Powder Alliance ski resorts. If you live in Colorado Springs, like to ski, and don't care for Breckenridge or crowds, get this pass. Monarch is the closest resort to The Springs.
Both these ski passes will also get pass holders a variety of different discounts on things like lift tickets for friends, food and retail stores around the mountain, gear rentals, and ski school lesson packages.
If you only want to ski for a few days this season, some resorts including both Loveland Ski Area and Monarch Mountain offer 4 packs of lift tickets for a discounted price per ticket. There are also 4 packs of lift tickets offered at Arapahoe Basin, Copper Mountain, Winter Park, and Aspen/Snowmass among other Colorado resorts.
If you know where you want to ski and how many days you'll have to do so, these 4 packs are a great option. But you must buy them early, usually pre-season. Check for holiday blackout dates. Another great combo lift ticket is Steamboat's 3 pack. It comes on sale before the season begins, slowly rises in price, and eventually disappears.
Although it usually reappears throughout the season in different shapes and forms, often with blackout dates that weren't there pre-season.
The True Difference & How to Pick
The snow here in Colorado is always falling, and the resorts are full of world-class terrain. So in order to pick the pass best for you, figure out which resorts you want to mainly ride this winter and get the pass that offers the most days to that resort. You'll probably only need to ride 6 or 7 days to make the pass worth it but no matter what, getting out on the mountain is always worth it.
You can't go wrong. Even if you live in the Midwest or on the East Coast and have a couple of friends in Colorado or California, it could be worth it to buy one of the passes mentioned and take a couple of trips out west. My family does it.