Most well known Colorado ski resorts charge well beyond $150 per day just to be on the mountain. Some have eclipsed the two hundred dollar mark for a single day of riding! And that doesn't include gear. Skiing in the Rockies is expensive. But it doesn't always have to be.
For those of you that didn't score a season ski pass prior to the start of winter, or didn't care to because you'll be riding only a handful of times at most, there are still of ways to less the blow on your wallet. Keep your ear to the grindstone (and search Google) for lift ticket deals, there are a number of excellent, reliable ski resorts that provide cheap lift tickets at less than a hundred bucks.
Colorado's Best Family Ski Resorts for Cheapest Lift Tickets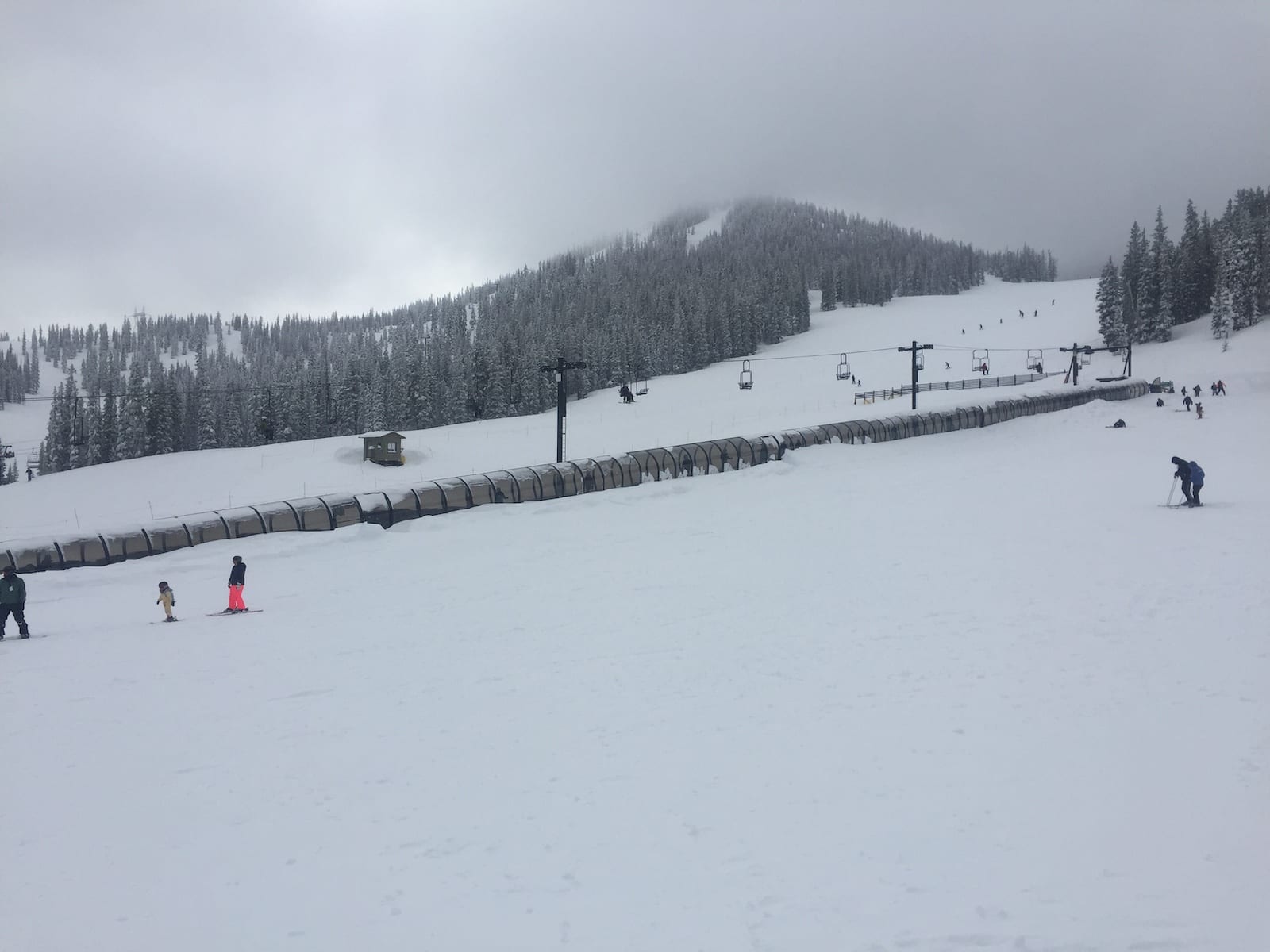 We've compiled a list of the best places to ride this winter around the state that have killer snow, solid terrain, and don't break the bank. All provide ski or snowboard lesson should you or your child require it. If you're just looking looking for a small beginner's hill consider one of Colorado's small town ski areas. They are perfect for families look for a simple learning area.
Here are the cheapest family ski resorts in Colorado for day lift tickets, in no particular order:
Loveland Ski Area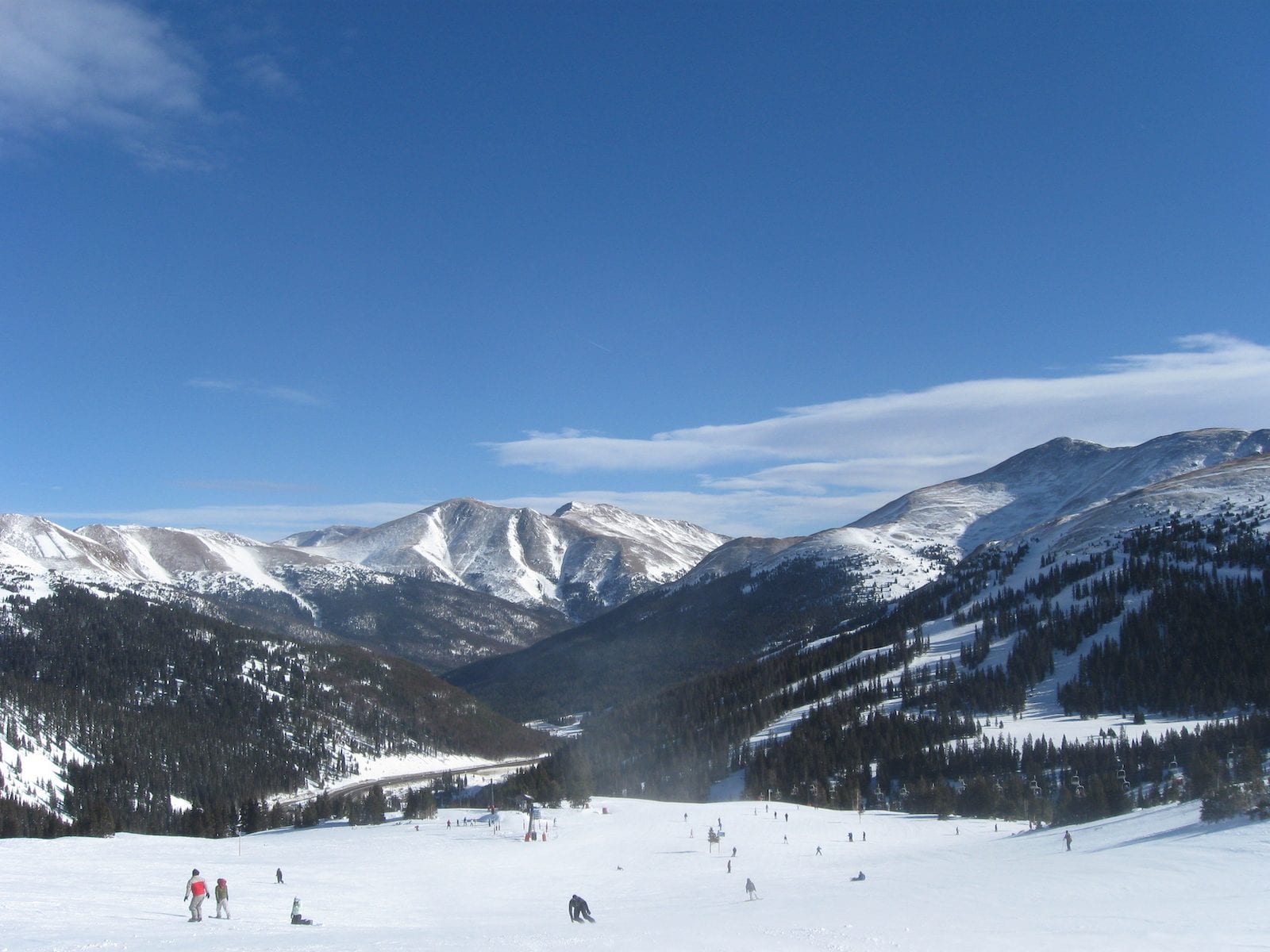 Loveland is one the closest ski areas to Denver. It sits right before, around, and over the Eisenhower Tunnel beside Loveland Pass on the Front Range. It's a fantastic locals resort, very affordable for the amazing snow and terrain variety it offers. There are a variety of lift ticket options.
The lift lines are always less here than in Summit County on the other side of the Continental Divide. Weekends are busier with slightly higher cost. Weekdays are even more affordable and less crowded so you cant go wrong spending a workday skiing Loveland. Newbie skiers can opt for the Lift 7 only pass, which accesses that lift and a magic carpet in the separate Loveland Valley. This special learning hills separates itself via free bus or less than super short drive.
Exit 216, I-70, Dillon, CO 80435 | 720-893-2973
Granby Ranch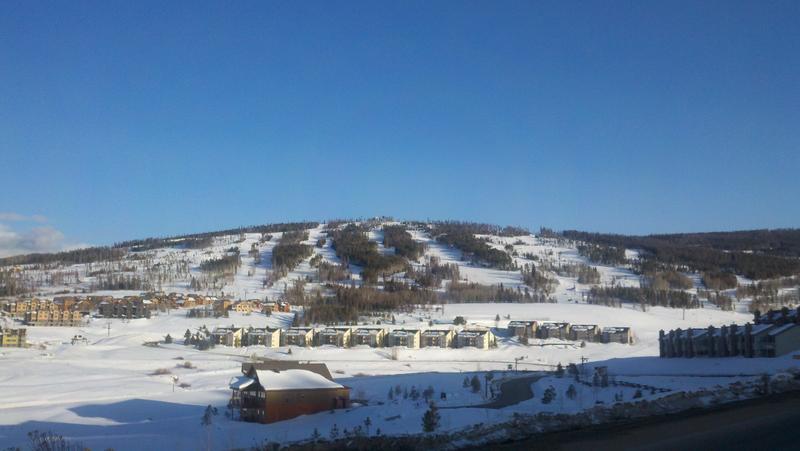 This beautiful family owned and operated ski resort lies just west of Denver by about 90 miles making it extremely accessible and surprisingly affordable passes. It's also just north of Winter Park so you know the snow out there will be reliable. Granby Ranch is home to two separate mountains, though the terrain is limited to a tad over 400 skiable acres.
This resort is best for families and beginners of the sport. There's not too much challenging, but a respectable 1000 feet of vertical on the taller of the two hills. Adult lift tickets at Granby Ranch are less than one hundred bucks for a full day, with children 5 and under skiing free. The resort also has night skiing and other base-side activities.
1000 Village Rd, Granby, CO 80446 | 888-850-4615
Sunlight Mountain Resort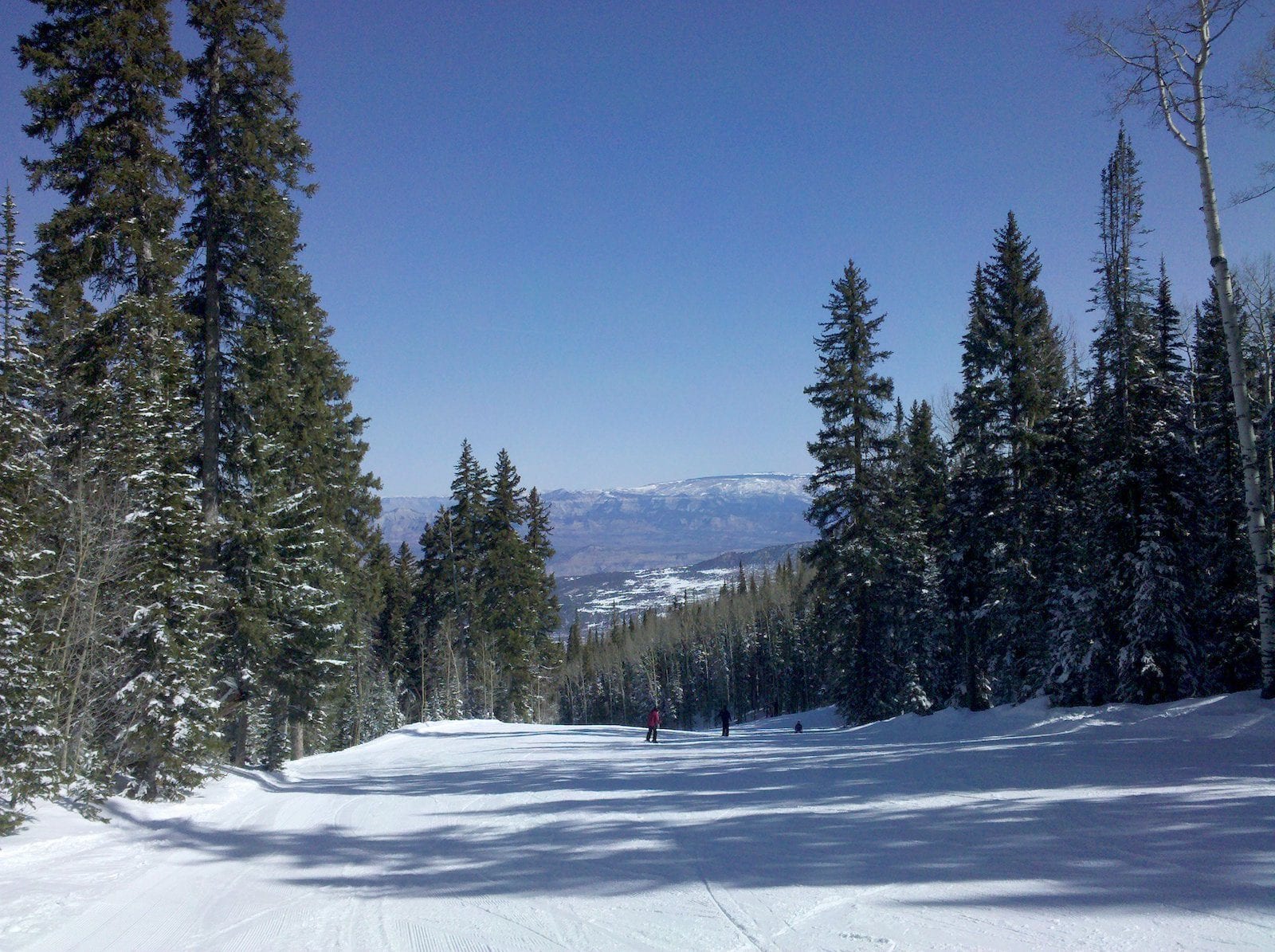 This resort is located right outside the picturesque and bubbly town of Glenwood Springs. It's also about an hour north of the Aspen resorts so get ready for some of the best skiing of your life if you come her after it snows. Sunlight Mountain is insanely affordable for the location it offers so if you have the chance to ride here, don't pass it up. Furthermore, spend some time relaxing your muscles in the hot springs in Glenwood after a perfect day on the mountain.
If you purchase your tickets online at Sunlight in advance you can save money off already reasonable day passes. Both families and more advanced riders will enjoy a day on the nearly 500 acres of slopes. Sunlight is well noted for its fantastic tree skiing, once the light dry western snow falls.
10901 Co Rd 117, Glenwood Springs, CO 81601 | 970-945-9425
Powderhorn Mountain Resort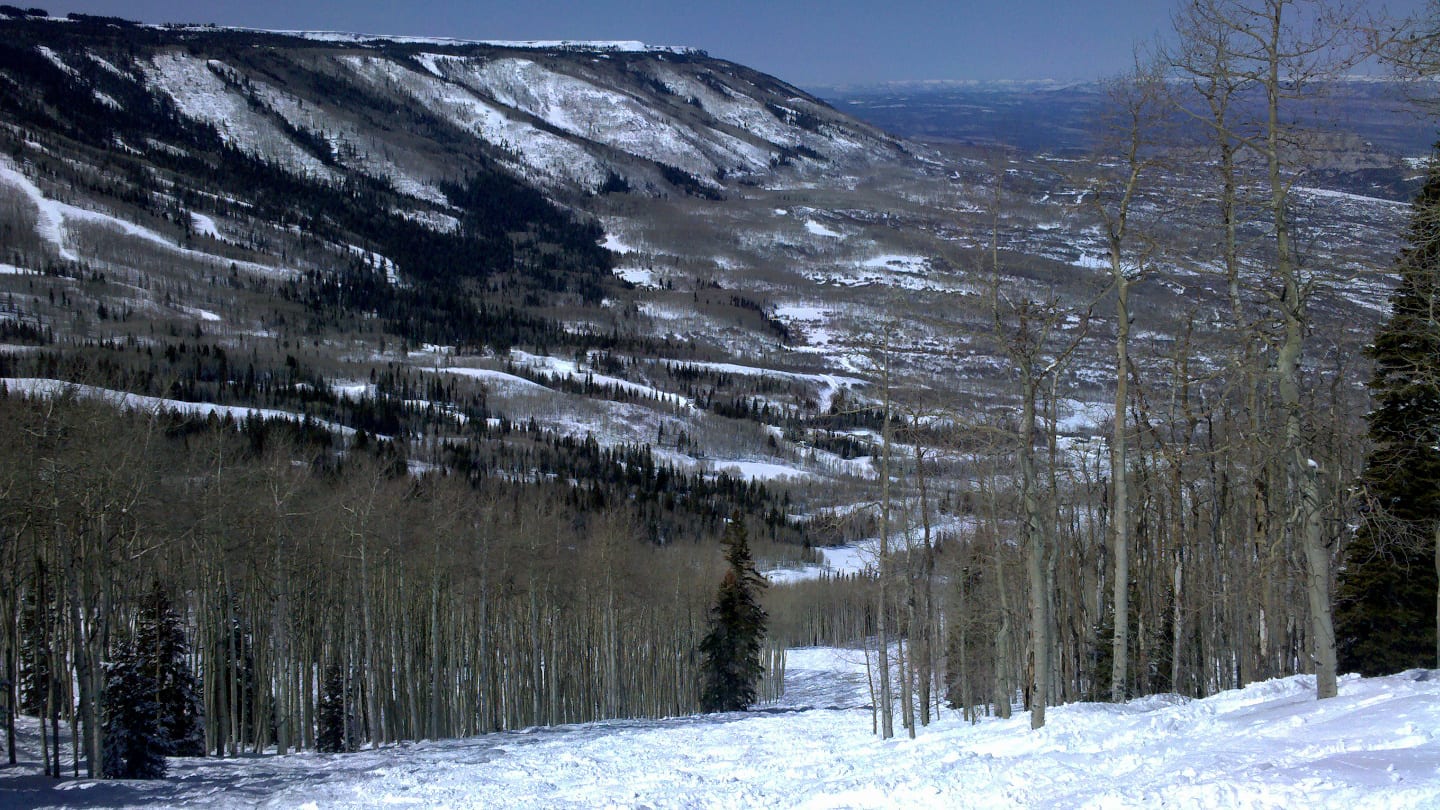 This ski area serves as the local resort for the people who reside on the Western Slope near Grand Junction, 40 miles outside of town. It's a beautiful ski area with light dry snow, 250+ inches per year. The top of the 1600-acre Powderhorn Mountain can be accessed via a high-speed quad lift, The Flat Top Flyer. It summits in only 6 minutes.
There are a variety of cheap lift tickets. The flexible options start well under $100 for a full day adult pass. You can choose to get either a 1/2 Morning or 1/2 Afternoon lift ticket, and Late Afternoon ticket, to save off a full day. There's also a cheap Beginner Lift Only option for adults.
48338 Powderhorn Rd, Mesa, CO 81643 | 970-268-5700
Purgatory Resort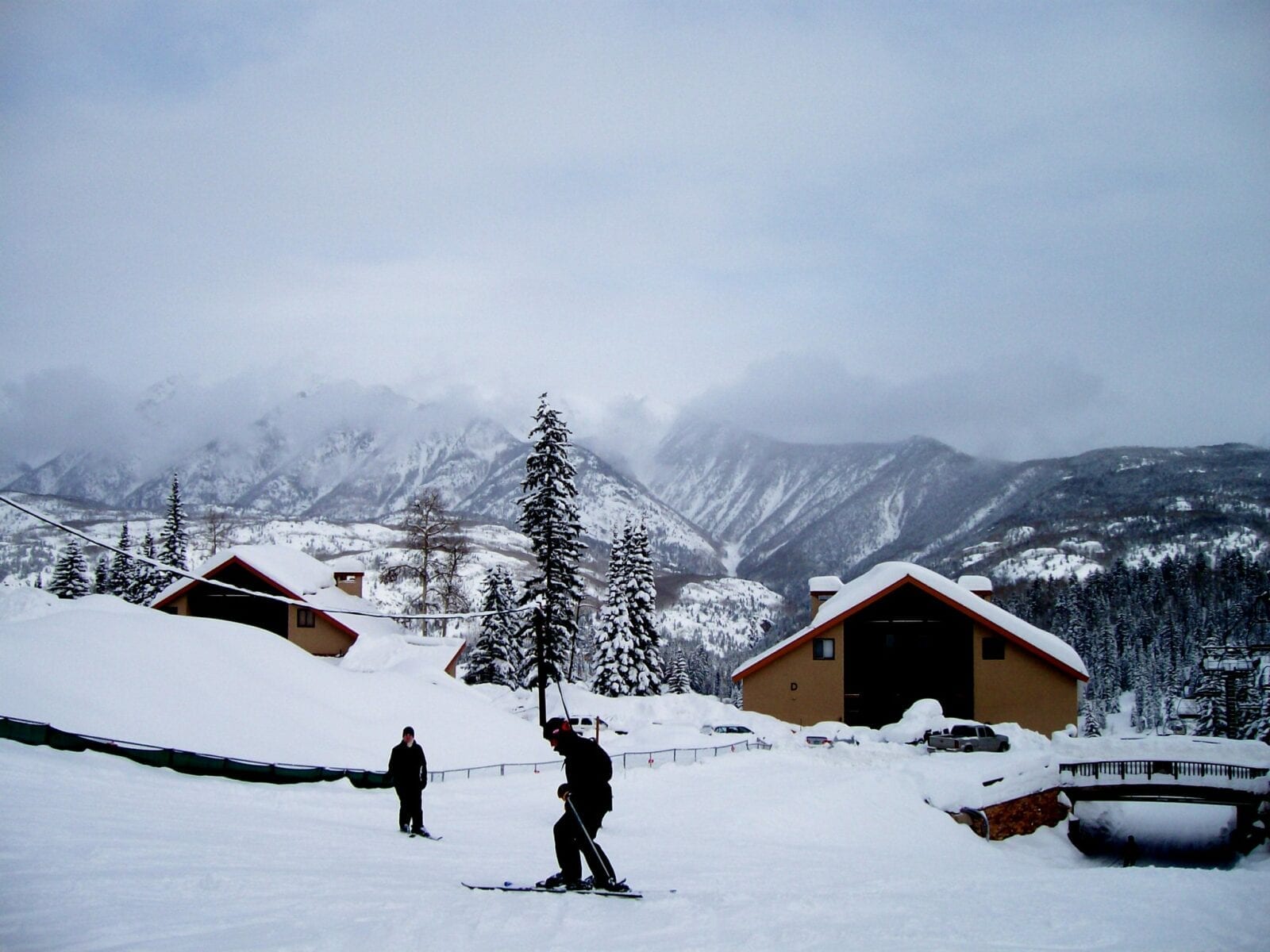 Only a half hour north of Durango in the southwest corner of Colorado lies Purgatory Resort. This is one of the best resorts in this area of the state and is reasonably affordable for visitors. There is always good snow and even better views of the surrounding San Juan Mountains.
The terrain is suitable for all levels, offering a special mix of wide open cruisers and steep tree runs. 2,029 feet of vertical and more than 1300 skiable acres, Purgatory is a good sized mountain. It's quite spread out, so you'll have plenty to explore. Day passes here are reasonably priced. The base of the resort features lodging, restaurants and shops.
1 Skier Pl, Durango, CO 81301 | 970-247-9000
Wolf Creek Ski Area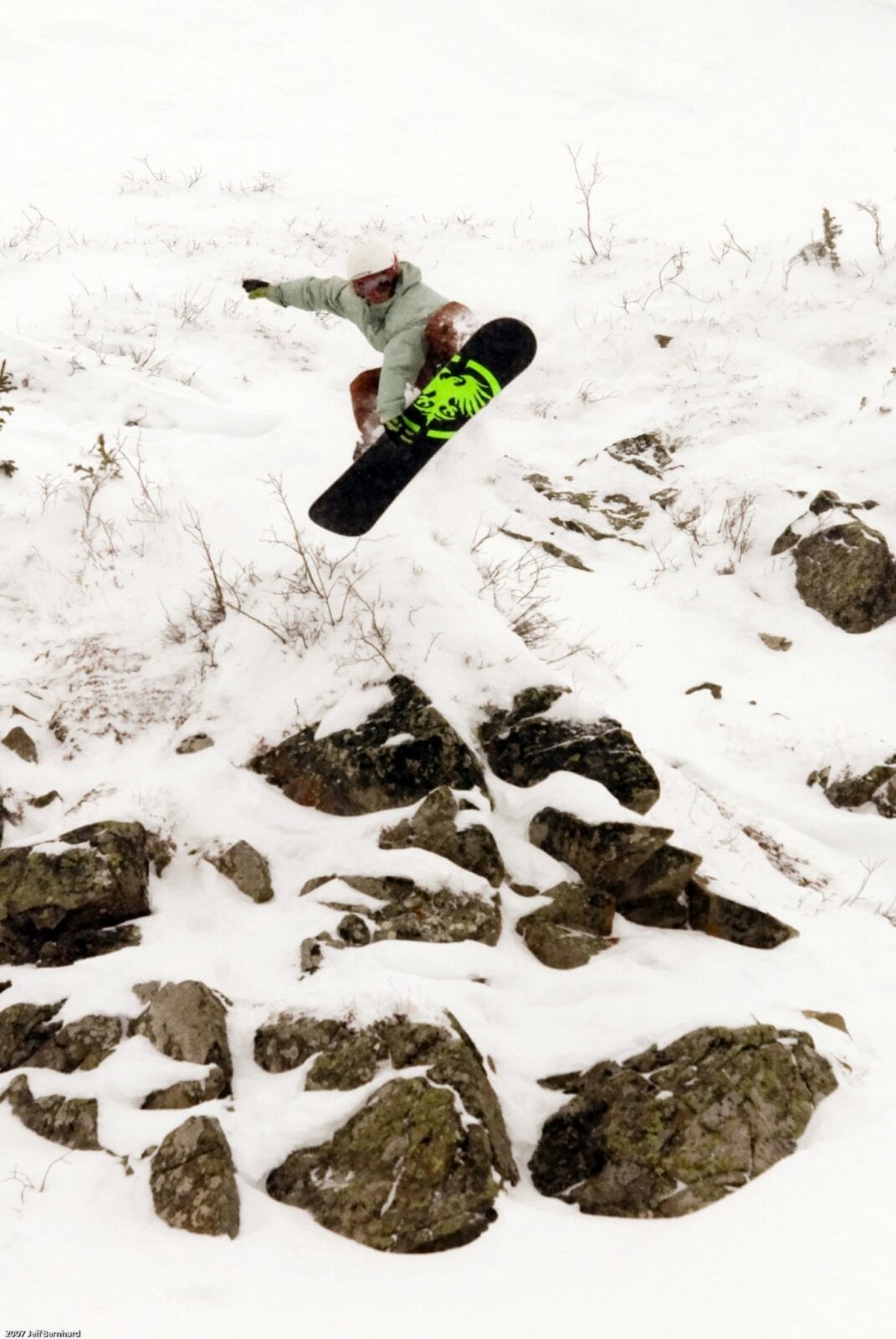 Located 30 minutes east of Pagosa Springs Wolf Creek Ski Area is a one-of-a-kind gem in southern Colorado. It features 1600 acres to ski the "most snow in Colorado", a reported 550 average annual inches. The terrain is mixed and all levels will find routes they love. This true locals ski area has no lodging at the base, but serves up affordable food and refreshments.
There are hardly any lift lines here and the staff is super friendly. Plus the views are outstanding! It's one the most authentic skiing experiences offered in Colorado. Adults can purchase both Full and Half Day passes, as well as a Beginner Only Lift ticket. Stay in Pagosa Springs for hot springs relaxation or South Fork/Del Norte to be closer to the Front Range cities.
US-160, Pagosa Springs, CO 81147 | 970-264-5639
Ski Cooper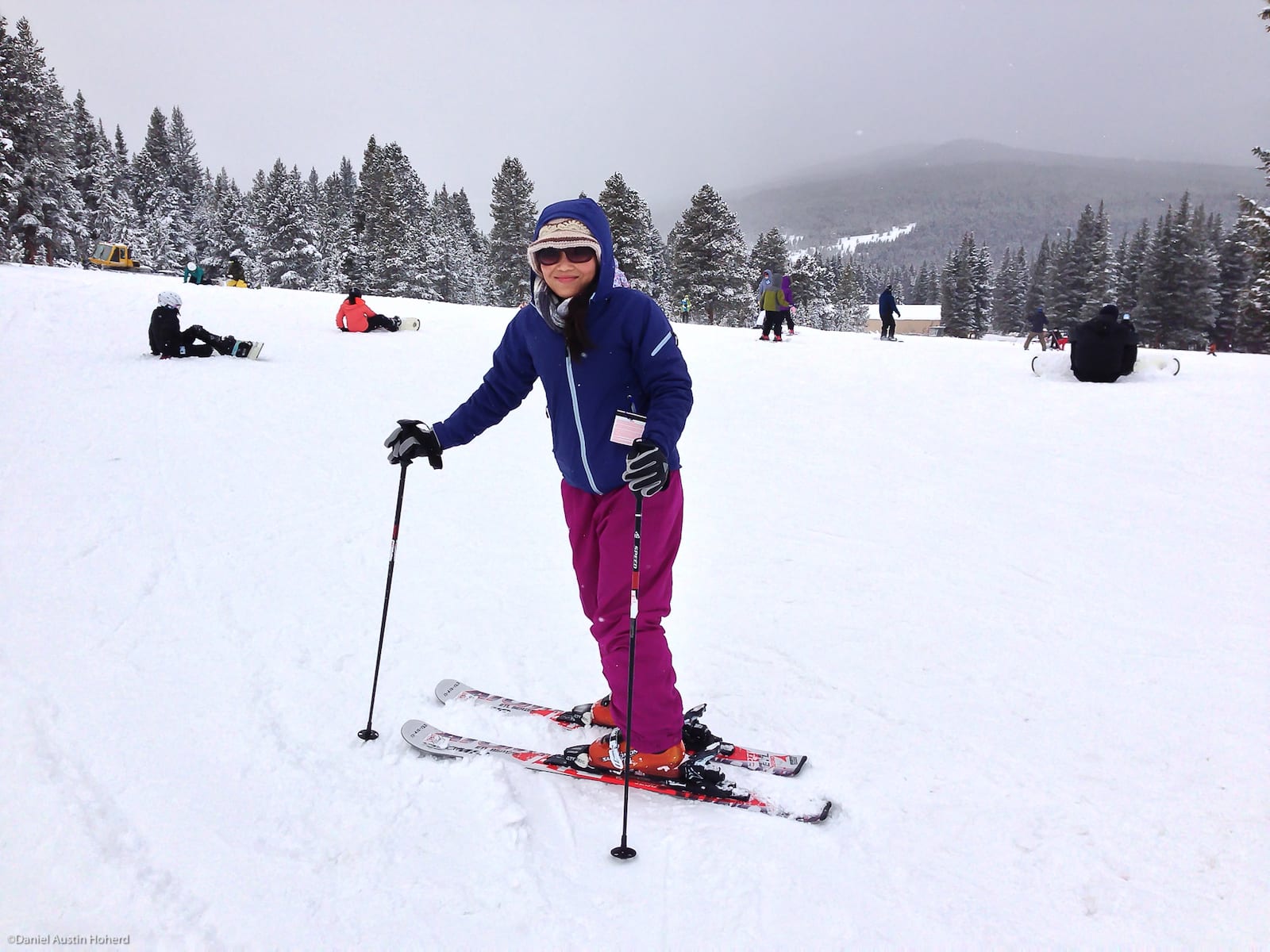 Opened in 1941, this is one of the oldest ski areas in Colorado. Not to be confused with the resort just down the road called Copper Mountain either. Ski Cooper is a lot more affordable, enjoyably less crowded, and offers a solid stash of trails to explore. In addition to the 400 acres of beginner and intermediate skiing, experts will be able to enjoy some new terrain for the 2019-20 season in Tennessee Creek Basin.
Day tickets are affordable and includes a Half Day option for both children and adults. Under 5 and over 80 ski free! The locals' resort only has a lodge at the base for eating and resting, but no overnight accommodations. Those and a lot more restaurants and shops lie 15 minutes away in downtown Leadville. Families will enjoy the peaceful slopes and outstanding views of Mount Elbert and Massive.
232 County Road 29, Leadville, CO 80461 | 719-486-2277
Monarch Mountain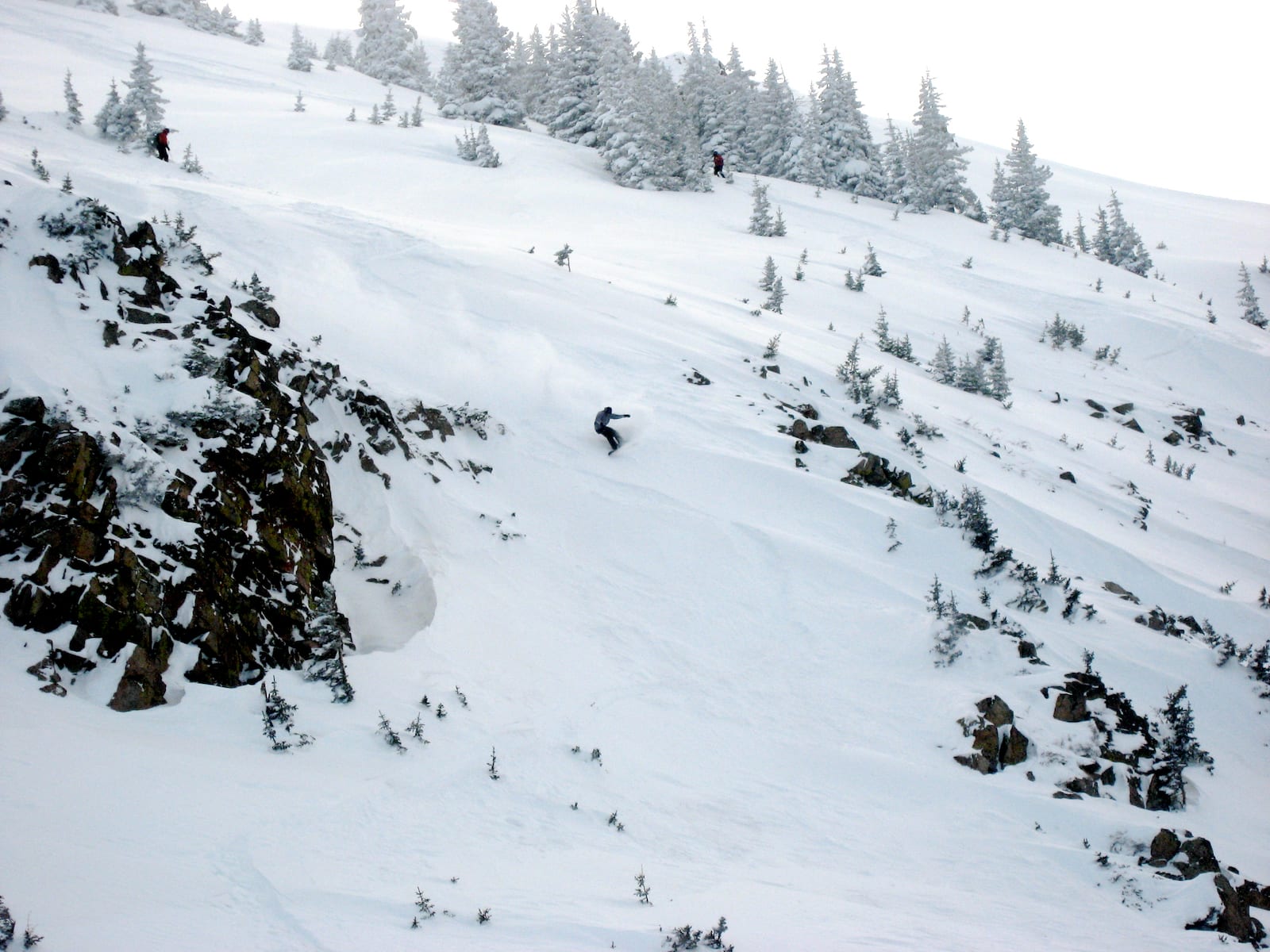 This beautiful resort lies 30 minutes west of Salida, almost halfway to Gunnison. It's a prime place for a real Colorado getaway and with some of the most reliable ski conditions in the state. Monarch Mountain. The respectable 800 acres is full of long runs for intermediate, experts and beginners alike.
Thankfully the prices are reasonable for such a great place to ski. You can buy tickets online and save up to 40% off full day and multi-day rates. Monarch has a small but solid base area with a few options for eating, which includes a bar and souvenir shop. There's a tubing hill here as well.
23715 US-50, Salida, CO 81201 | 719-530-5000
Eldora Mountain Resort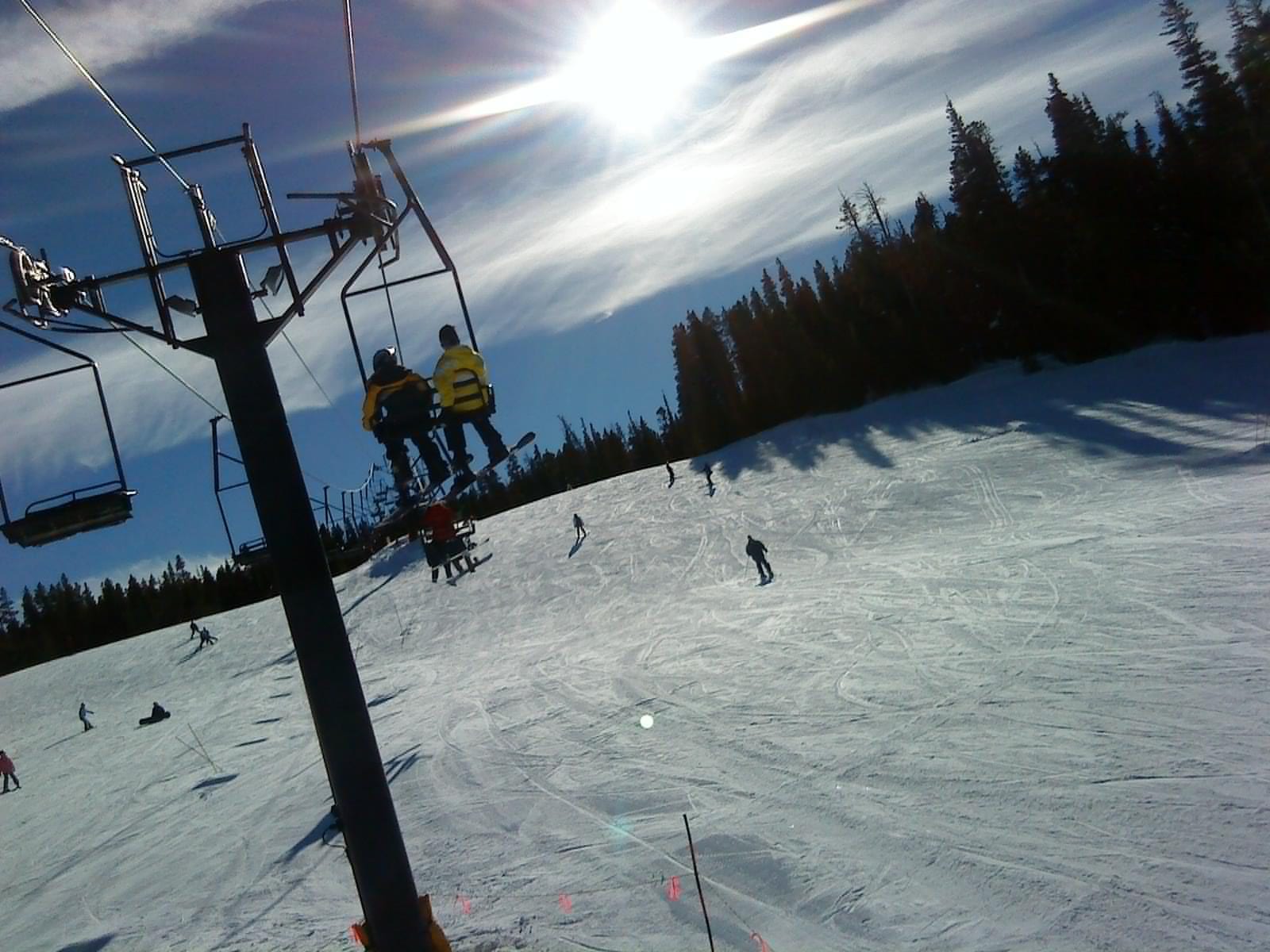 Just west above Nederland, Colorado, which lies west of Boulder, is the famed Eldora Mountain Resort. Alpine lift tickets are reasonable but more expensive than others list at more than one hundred dollars for a full day. Visitors can purchase a half day that starts at 1pm for under $100. There are often coupons offering discounts online for Eldora so check before you buy a lift ticket.
Eldora has installed a high speed chair lift from its base, so skiers can access its 600+ acres rather quickly. There are a nice mix of blues and greens, with a separate learning hill tucked off to the side of the base. Another of Eldora is hanging out in downtown Nederland after a great day on the mountain. If you're staying in Boulder and want to get out there for a day, there is even a local bus that will drop you off between the Downtown Boulder Bus Station, Nederland, and the lodge at Eldora.
2861 Eldora Ski Rd, Nederland, CO 80466 | 303-440-8700
Skiing is Everywhere in Colorado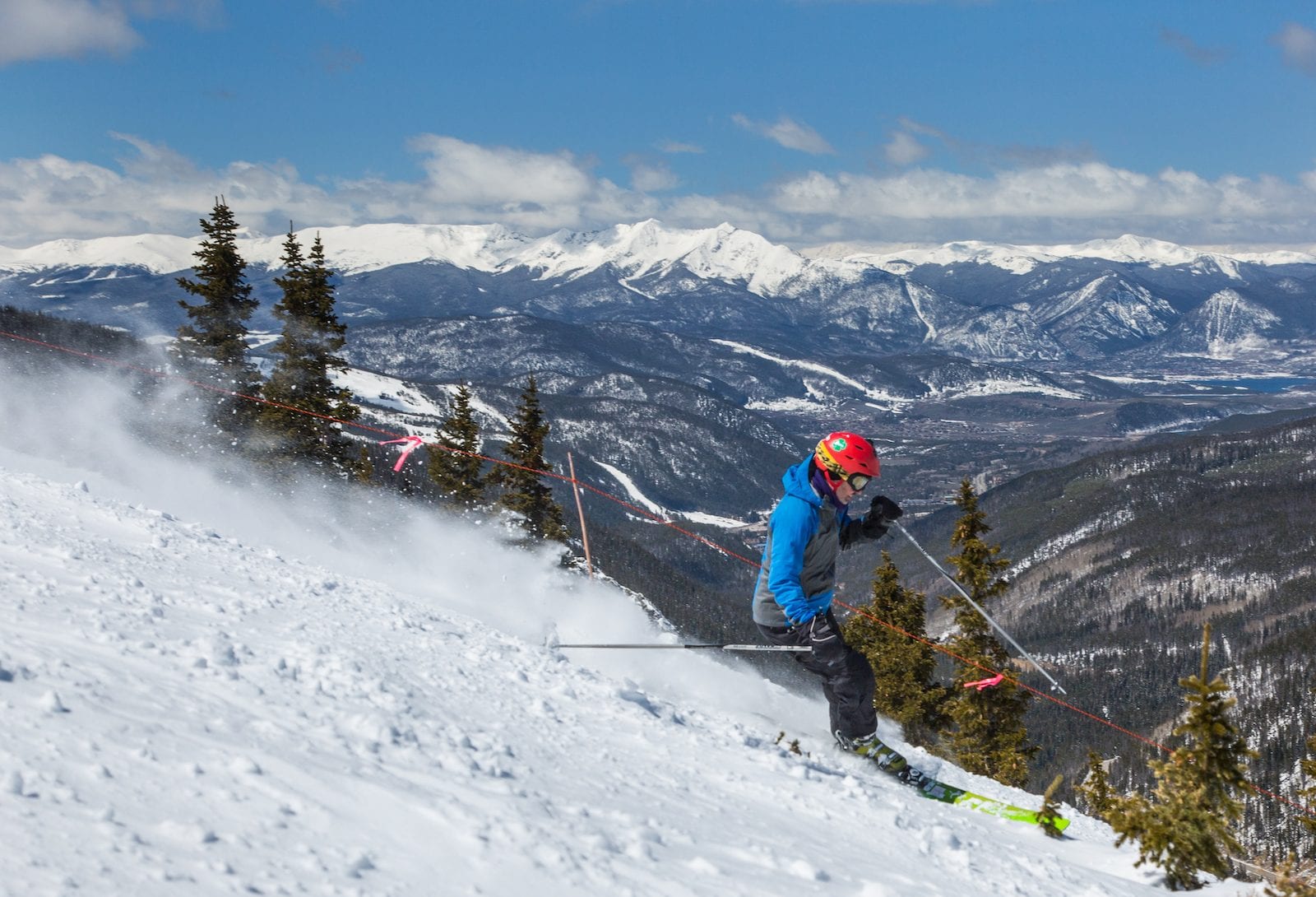 In between and around the aforementioned family ski resorts are a myriad of other wonderful world class mountains. Located off the I-70 corridor just over Loveland Pass, you'll hit probably the best known locals' mountain in Colorado, A Basin (pictured above). Their green terrain is limited and blue runs only a bit better. True families will have better shared skiing over the pass at Loveland Ski Area mentioned above.
Part of what makes Arapahoe Basin a local's resort is because there is no lodging on the premises so there are significantly less tourists. However, the riding is more geared towards intermediates and experts. It's one of the highest ski resorts based on altitude. A Basin is one of the first to open and last to close every season. Relatively cheap day lift tickets can be found here at just over the $100 mark. Bring some snacks for the beach here.
Where ever your winter vacation finds you, you'll like be less than 2 hours from an amazing ski resort. It doesn't have to be one of huge of nationally known resorts, it can be one of the cheaper ones. They all still offer that incredible Colorado snow but sometimes half the price of admission.