Race through a mile of alpine forest on Aspen Snowmass's Breathtaker Alpine Coaster. It's situated next to the Elk Camp Restaurant in Snowmass Village.
The alpine coaster operates during both the winter and summer months. It's open during the day, as well as select nights during Ullr Nights and certain holidays. You can make reservations in advance to hold your spot, which is definitely recommended. Make them online or all the number below.
Alpine Coaster near Aspen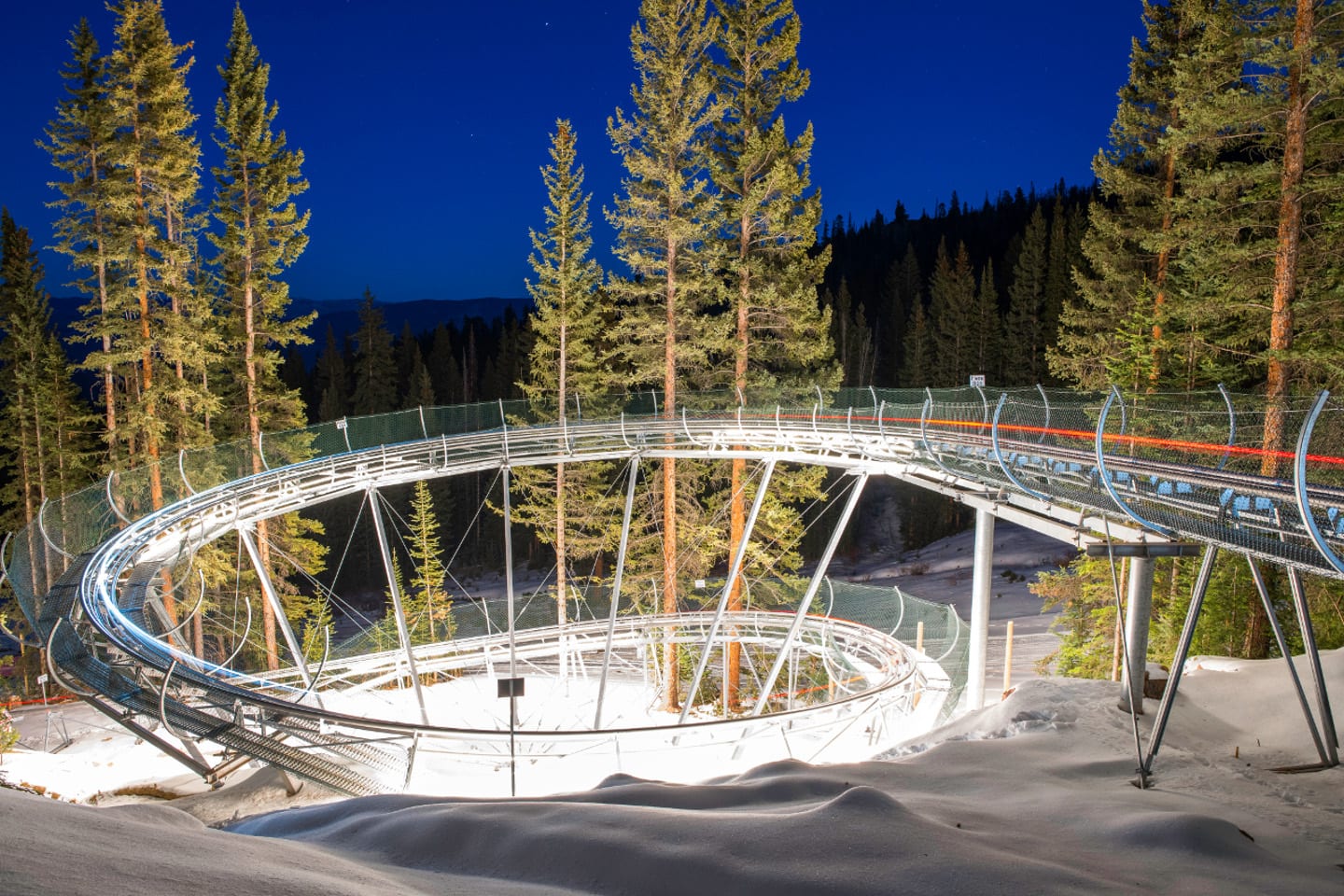 You'll reach up to 28 miles per hour on this elevated track. With the Activities Pass, you can enjoy unlimited rides and snow tubing for two hours.
The total ride takes between 7 to 9 minutes start-to-finish, since you control the speed. The Breathtaker Alpine Coaster offers a series of razor sharp turns and stunning curves. It's up to the driver to monitor their speed and control the braking to ensure safety between sleds.
Winter dates: mid December to early April
Summer dates: late June to early October
Requirements for alpine coaster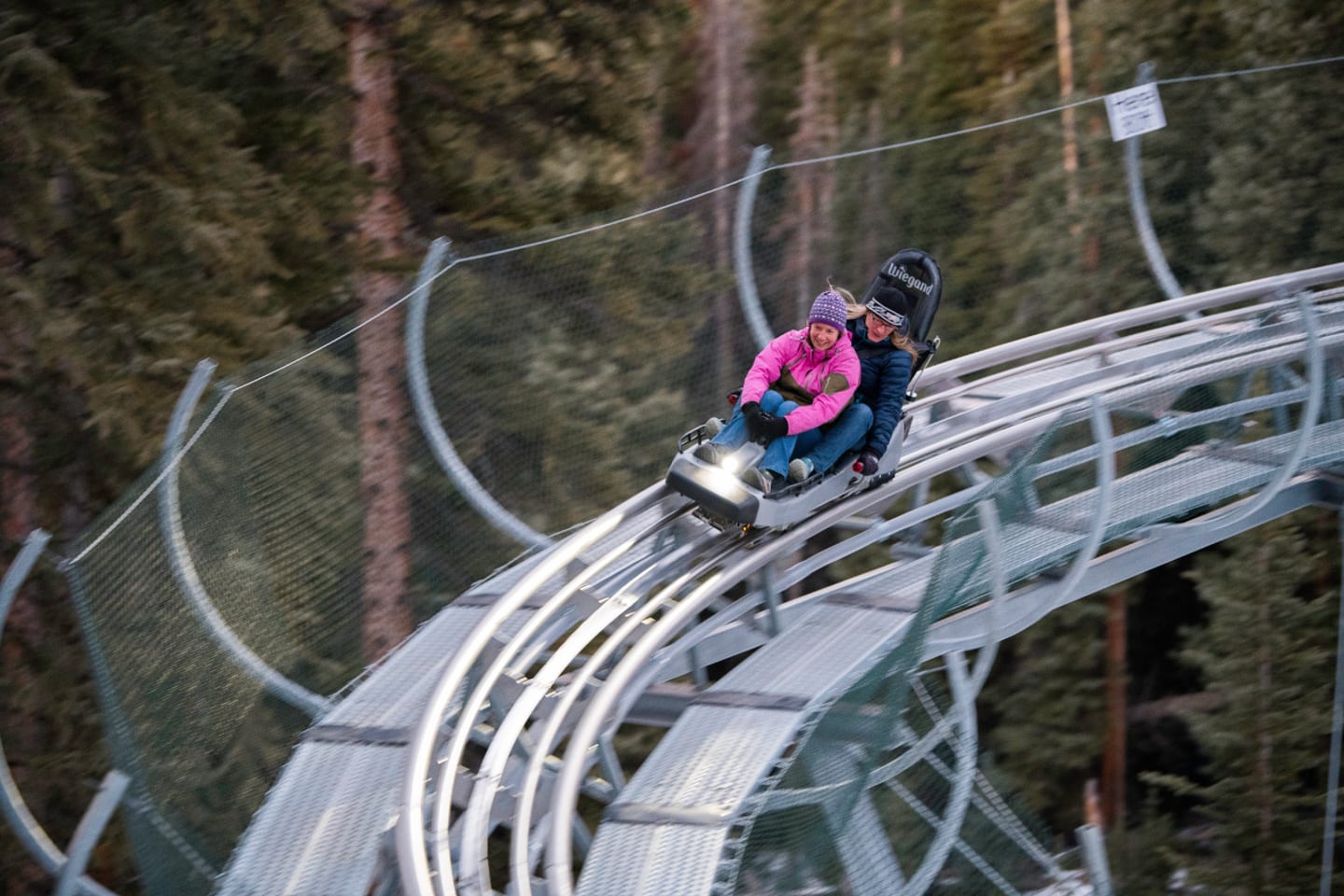 Up to two people can ride on each sled. The total weight must not be greater than 375 lbs in dry conditions and 330 lbs in wet conditions. Drivers must keep at least 80 feet in dry and 160 feet in wet conditions between them and the sled in front of them. There is no stopping on the track, unless it's an emergency.
Driver – 54-84 inches tall; must be 16 years old
Passenger – at least 38 inches tall and shorter than the driver; 45-187 lbs
Lost Forest Adventure Park
The Breathtaker Alpine Coaster is part of a larger summer adventure park called the Lost Forest. It will open the summer of 2018 and include ponds to fish in, creekside hiking trails, two disc golf courses, biking trails, zip lines, ropes challenges and climbing walls.
Breathtaker Alpine Coaster
Canopy Run Zipline Tours
Treeline Trial Challenge Course
Rugged Ascent Climbing Wall
Rayburn's Pond Gathering Site
Maroon Vista Gathering Site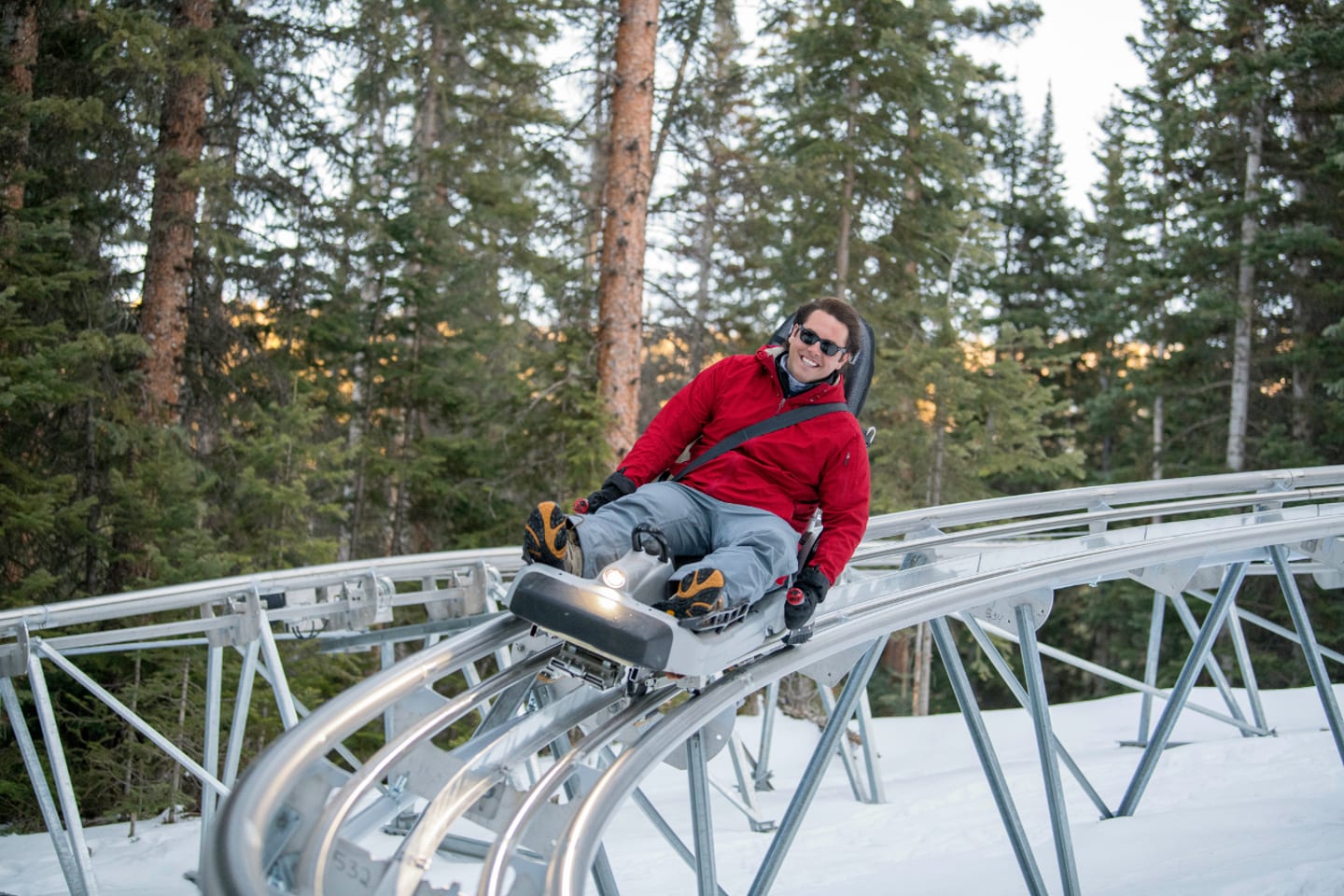 Details
Address: Vista Trail, Snowmass Village, CO (by Aspen)
Phone: 866-857-8769
Season: Winter – early Dec-early Apr; Summer – late June-late Sep
Website: aspensnowmass.com/…