Keystone Resort boasts a lovely alpine village with both a gondola and chairlift serving the base. Additionally, there is another gondola at the top to take you to the North Peak. They are called the River Run Gondola and the Outpost Gondola.
River Run Gondola
The River Run Gondola at Keystone Resort is an 8-passenger car that takes riders from River Run Village (9,280-foot elevation) to the top of Dercum Mountain, located at 11,640 feet, in just 11 minutes. From the top of the mountain, you can enjoy breathtaking views of Lake Dillon, the Ten Mile Range, Adventure Point, and the Continental Divide.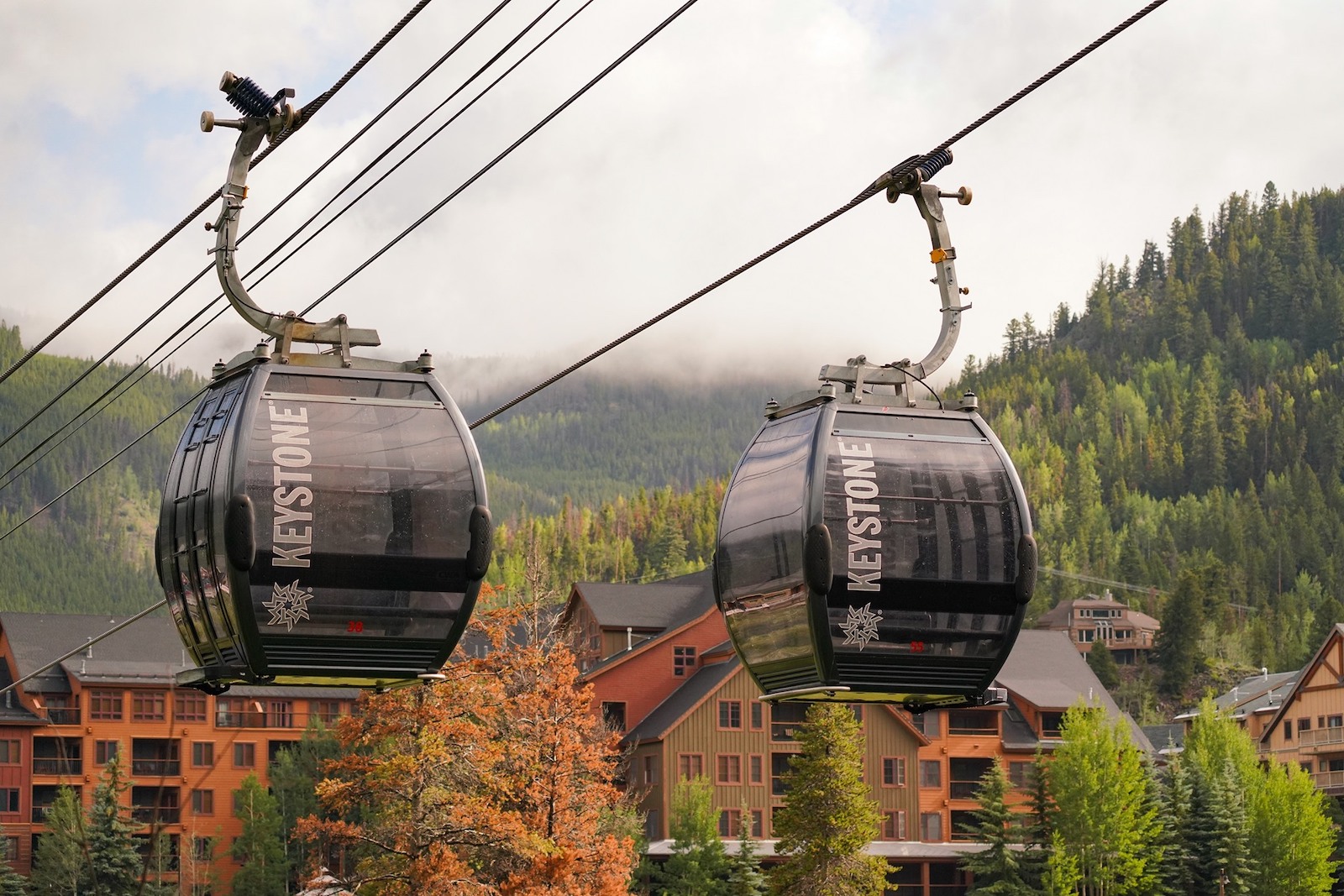 At the top of Dercum Mountain, there are plenty of activities to enjoy. From hiking, biking, scenic sleigh rides, mountain-top yoga, spas, and salons to delicious food and fantastic views.
There are plenty of beginner and intermediate hiking and biking trails that start in this area, and the most significant snow fort in the country (Kidtopia) is located here. Of course, there are also plenty of beginner and advanced ski trails for you to ride.
Additionally, the Summit Haus restaurant is a popular eatery with a mouth-watering menu, drink specials, and outdoor seating when you have worked up an appetite.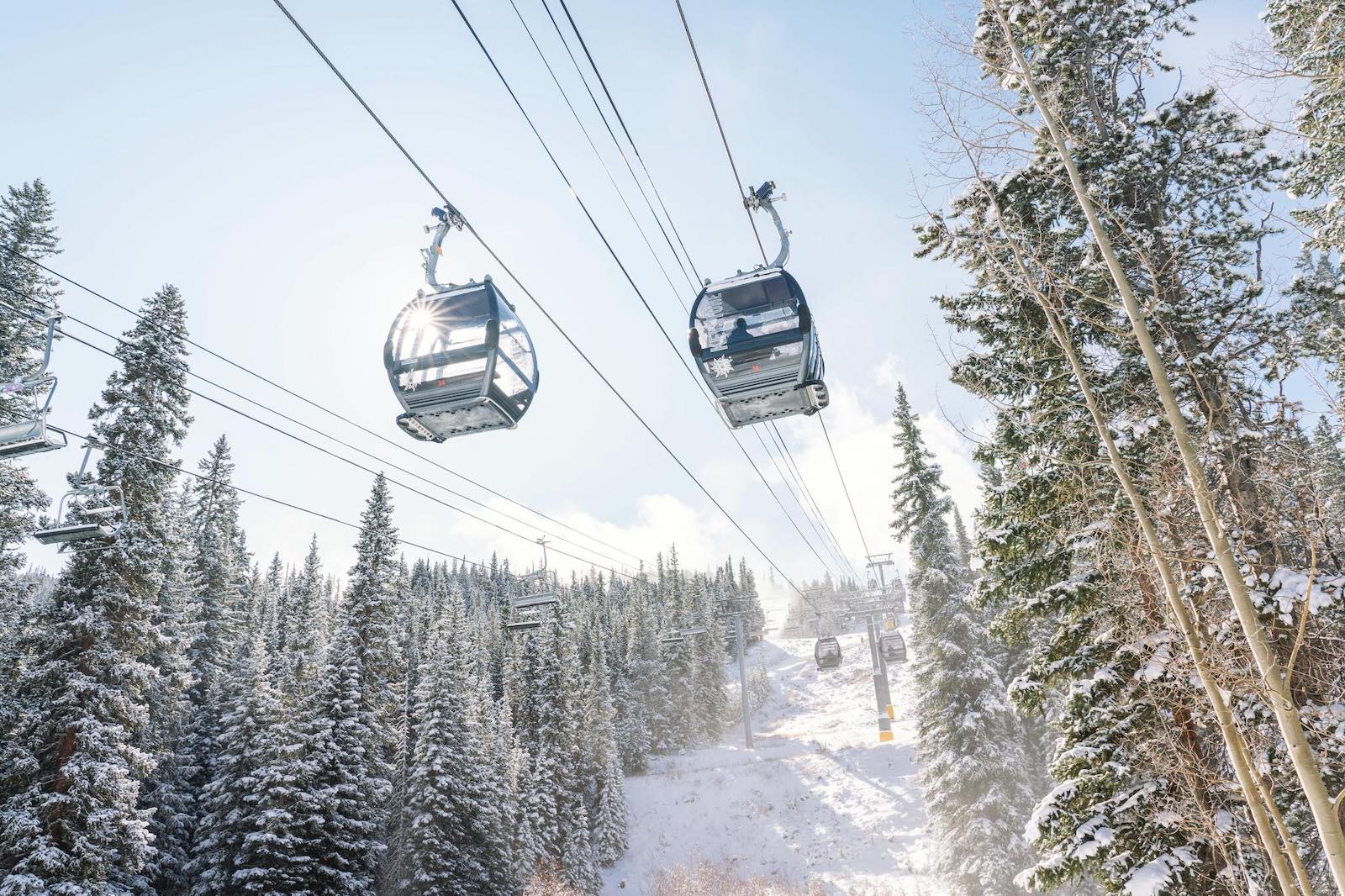 Outpost Gondola
To continue, hop on the Outpost Gondola a take the 8-minute ride from the top of Dercum Mountain to North Peak. Built in 1991, each car holds six people and runs 7-days a week.
For fine dining, hop on this gondola to the top of North Peak and try the Alpenglow Stube, a four-diamond restaurant where the chef cooks over the fireplace grill, and you can choose from over 600 wines. Der Fondue Chessel is a Bavarian beer hall that sits at Keystone's North Peak.
To get there just take the Outpost gondola to the top. They serve an amazing 4-course meal that starts you off with Swiss cheese fondue and the seafood or meat is cooked right in front of you, on the tabletop grill! Finish off your dinner with chocolate fondue (cake and berries for dipping).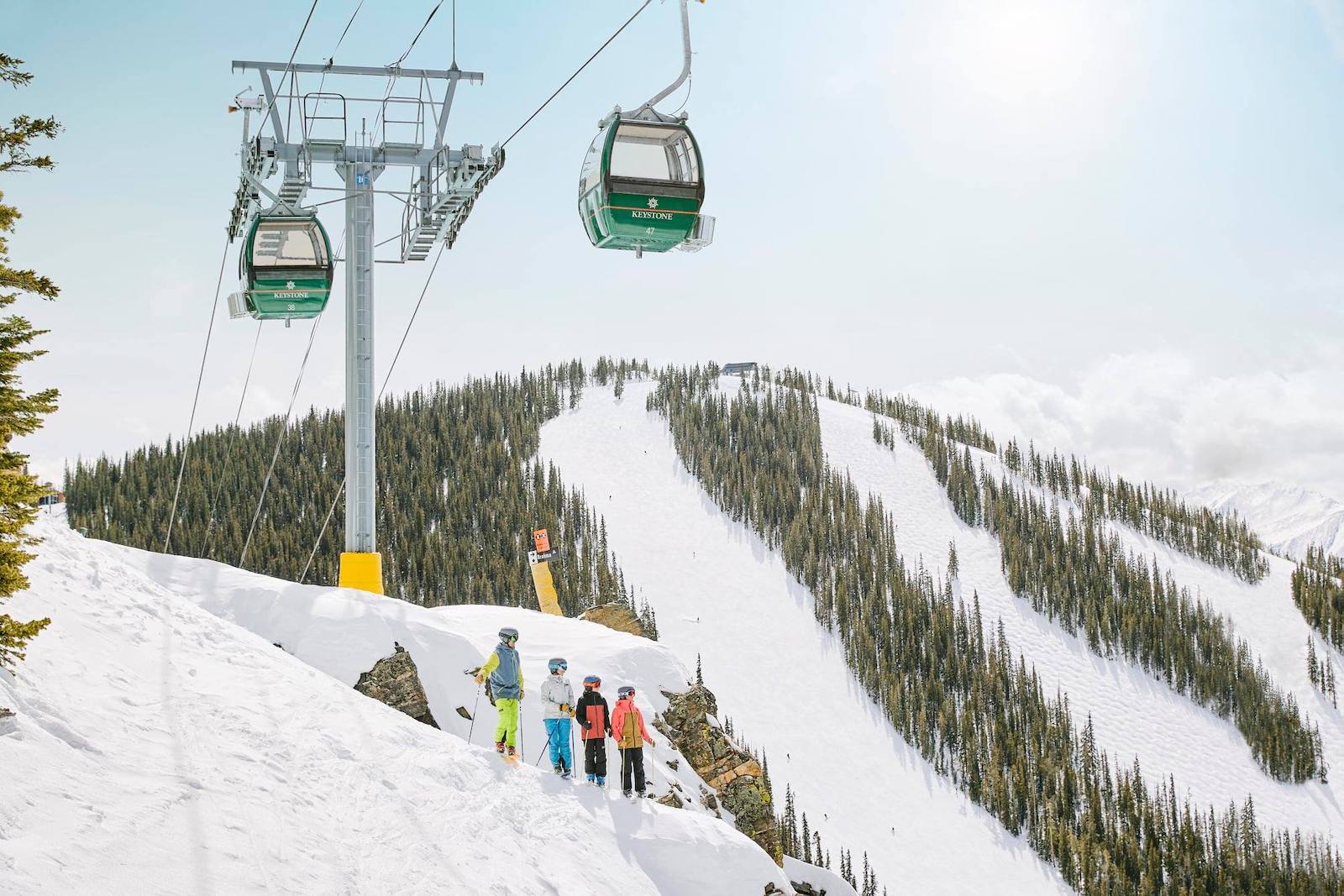 Details
Address: Keystone, CO
Season: Summer/Winter | Closed between seasons
Hours: Thursday & Sunday (10 am – 4 pm) | Friday & Satuday ( 10 am – 7 pm)
Website: keystoneresort.com…