If you're looking for a quick skiing or snowboarding lesson fix but live too far away from the mountains, hustle no more – Snobanh offers what seems to be the closest to the real thing. Snobanh is Colorado's first European-style indoor facility that offers indoor skiing and snowboarding lessons for everyone, even those as young as a three-year-old.
As it is just located in the SouthGlenn Mall, partaking in such activities can now be easily done in a heartbeat.
Indoor Skiing in Centennial
Each lesson with Snobanh is about 30 minutes long. Continuous skiing in their facility is like covering a distance of 20,000 vertical feet. This is made possible by their revolving slopes, which is similar to how a treadmill works.
These revolving slopes are made with soft nylon fiber carpet, which may feel slightly different but will still require the same techniques, as if you are on the actual thing, nonetheless. There are mirrors in your front or at the base of the slope, which will provide you with immediate feedback about how you perform.
Ski and Snowboard Lessons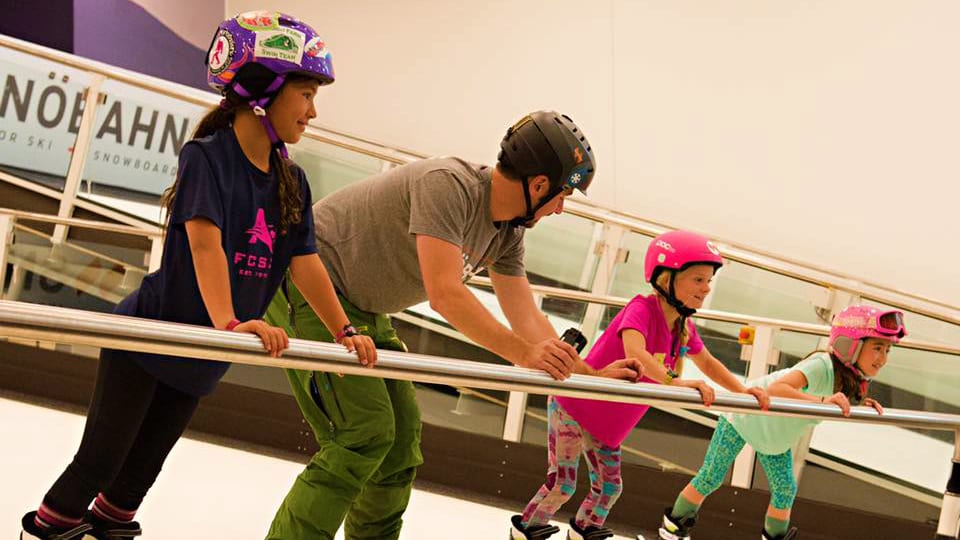 Lesson inclusions include the use of their skis or snowboards, boots, poles, helmets, and a fully qualified instructor. Bringing of own equipment is permitted, although keep in mind that using their gear might be best, as these are specifically designed for use in their specialized revolving slopes.
Within Snobanh's premises is a lounge area that offers coffee, beer, and wine sales, light concessions, comfortable seating, WiFi, and flat-screen TVs, which also makes them a perfect place for your corporate or personal events. For more information regarding their rates and schedule, you may reach them through their contact information below.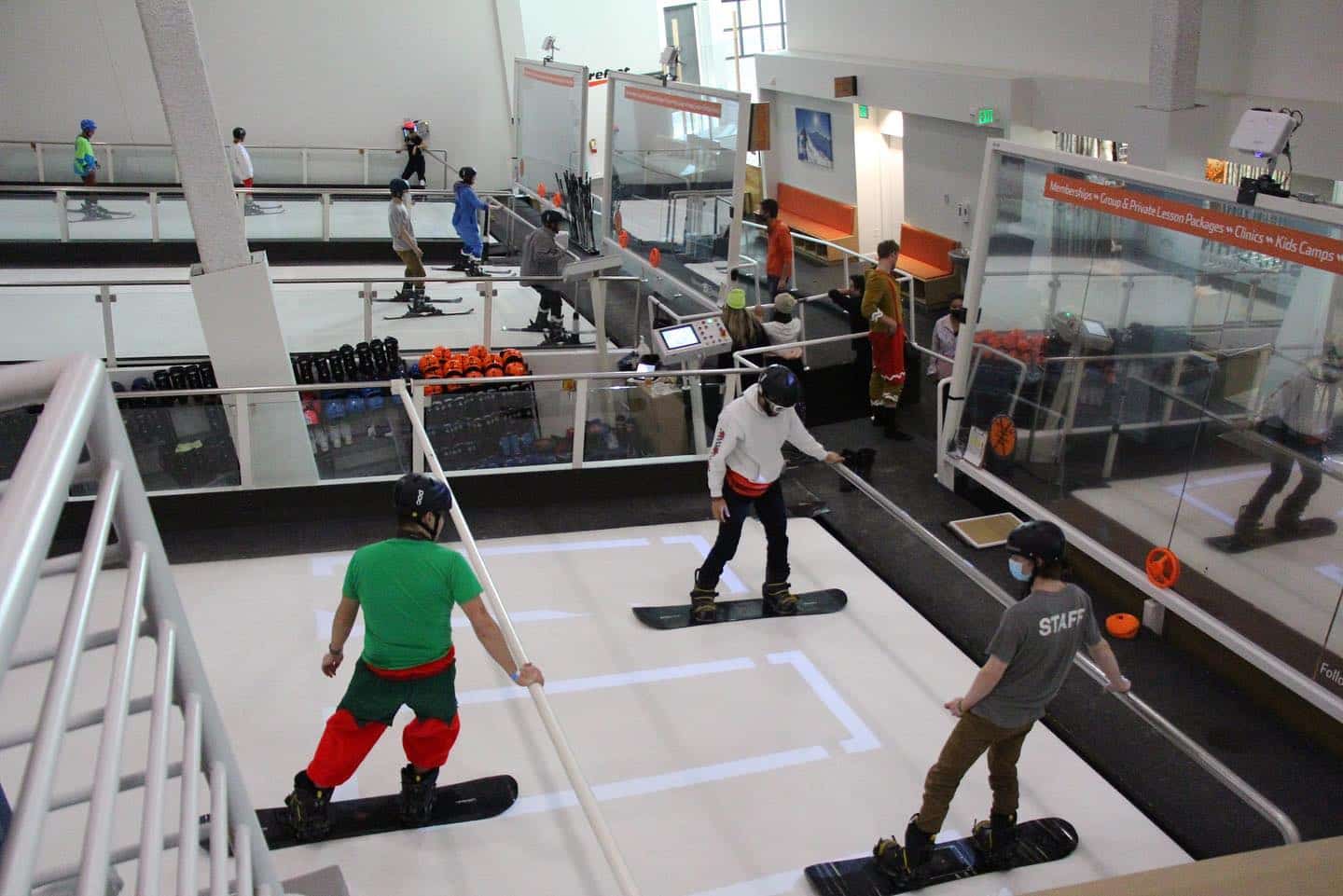 Details
Address: 6955 S York St Unit 404, Centennial, CO 80122
Phone: 303-872-8494
Season: Year-round
Website: snobahn.com