Located just south of the center of town, the Estes Park Aerial Tramway is a popular tourist attraction in Larimer County, Colorado.
Operating primarily from Memorial Day to Labor Day, the tramway gives visitors a chance to ascend Prospect Mountain for stunning views of the town of Estes Park and the neighboring Rocky Mountain National Park. As a "free span" aerial tramway, most visitors are able to enjoy a very smooth ride for a reasonable, round-trip ticket fee.
The journey takes approximately 5 minutes to reach the summit and visitors can return to the bottom whenever they wish. At the top, there is a restroom, a coffee shop, and a souvenir/gift shop. Surrounding the upper terminal, guests have the opportunity to take in the view by exploring a few light hiking trails where wildlife encounters are possible.
History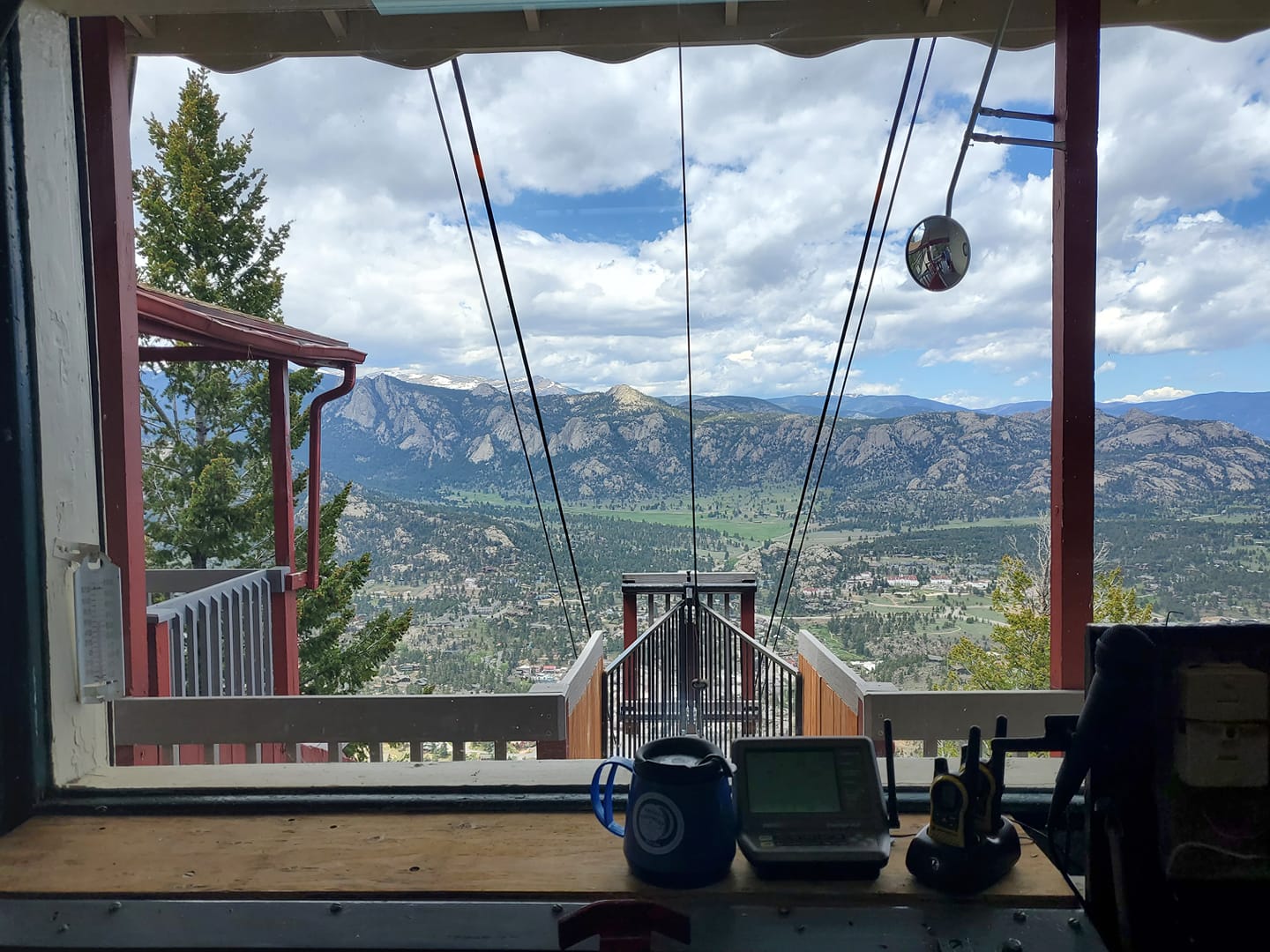 Opening its doors in 1955, the Estes Park Tramway has safely transported millions of Rocky Mountain visitors as a family-owned tourist attraction. The Estes Park Aerial Tramway was designed and built by Robert Heron, who worked with the 10th Mountain Division to construct alpine trams during World War II. Furthermore, Heron also constructed the first United States double chair ski lift.
Visiting
While in operation, the Estes Park Aerial Tramway can be heavily trafficked, with significant wait times during peak tourist seasons. For this reason, it is recommended that you visit early in the morning or late in the day to avoid crowds. The tramway is open daily for the majority of the year as well as on weekends outside of the regular season.
During inclement weather, the tramway may close for safety reasons. The Estes Park Aerial Tramway is handicap accessible with roundtrip ticket pricing varying for adults, seniors, and children. Group rates are also available and no pets are allowed on the tram cars, which hold approximately 8 to 10 people each.
Details
Address: 420 East Riverside Drive, Estes Park, CO 80517
Phone: 970-475-4094
Season: Memorial Day – Labor Day (or later)
Hours: 9 am – 6 pm | Daily
Fees: Tickets
Website: estestram.com