Telluride Helitrax lets you soar high in the San Juan Mountains while taking in the impressive views of the surrounding San Juan Mountains. Not only that, you'll soon be delivered to your destination to shred some of the finest powder stashes around.
You'll get an astonishing alpine experience with their helicopter flights, creating memories sure to last a lifetime. Telluride Helitrax is a family-owned guide service that has already been in the business for over 35 years. They are known for employing only the best guides and using only the best equipment in the industry.
With over 200 square miles of varying landscapes, including basins, cirques, and summits to offer, every ski lover is sure to have the best time of their lives.
Backcountry Heli-Skiing in Telluride
Telluride Helitrax offers 5 heli-ski tours that include all the safety briefings and equipment to give you the perfect alpine adventure.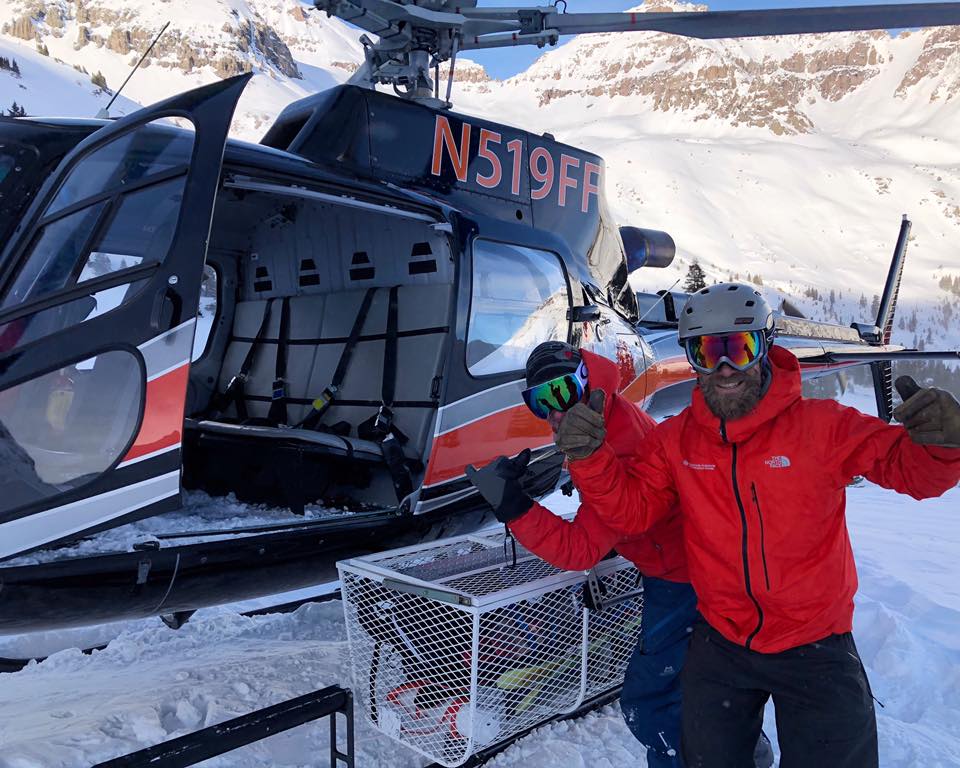 Heli-Ski Packages – This is available in 3 variations, namely Single Day Heli-Ski Trip (1-3 skiers), Single Day Private Cabin (4 and above guests), and Multi-day Heli-Ski Trip. Each trip can have extra runs for an additional charge, and requires a minimum of 3 guests. 200 square miles of powdery snow, hundreds of landing zones, and a wide variety of terrain await.
Custom Heli-Ski Tours – Available for a more tailored experience and great for private groups with 1 to 16 people (grouped into 4). The groups decide which terrains to ski. Each group can expect 6 to 8 runs per flight hour, for a two-hour minimum. Food is included, in addition to the skiing gear and safety equipment.
Regional Heli-Ski Tours – Services people living in Vail and Aspen, taking guests on a 40-minute scenic flight to Telluride. Upon arrival, guests transfer to another helicopter for a day full of heli-skiing in the San Juan Mountains, and, on some occasions, to the luxury hot springs and accommodations of Dunton. Guests are taken back to their town of origin at the end of the day for happy hour.
Scenic Tours & Film Support – A short 15-minute helicopter ride limited to a maximum of 5 passengers and is offered each afternoon, weather dependent. This is great for those people that want to take awe-inspiring sceneries for their feature films, documentaries, and the likes.
Heli-Assisted Ski Touring – The Telluride Helitrax also offers expert guidance to those people who want to explore and ski in the backcountry in their own way. A passenger van is provided for an hour and a half of uphill travel. Additionally, tours include safety orientation and lunch.
Highly knowledgeable and experienced guides, friendly and professional service, lots of extras and a safety-first attitude summarize the Telluride Helitrax experience. Its proximity to the Telluride Ski Resort is also a major plus as there is always an opportunity to mix different activities, ensuring fun for the whole family.
Details
Address: 136 Country Club Dr, Telluride, CO
Phone: 970-728-8377
Season: December – March
Website: helitrax.com
Trending in Telluride Helitrax