Whenever one makes a mental list of some of the greatest places to visit during winter, Vail definitely comes up as one. Being one of the places in the world with the widest of terrains, opportunities for snow adventures are endless.
Vail Powder Guides is situated just 5 miles away from Copper Mountain exit and is about a 40-minute drive from Breckenridge and Beaver Creek. The resort is owned and operated by Ben and Jenna Bartosz who both have many years of guiding experience. Their passion for providing quality mountain experience in the Colorado backcountry is what sets them apart from the rest.
Backcountry Snowcat Skiing in Vail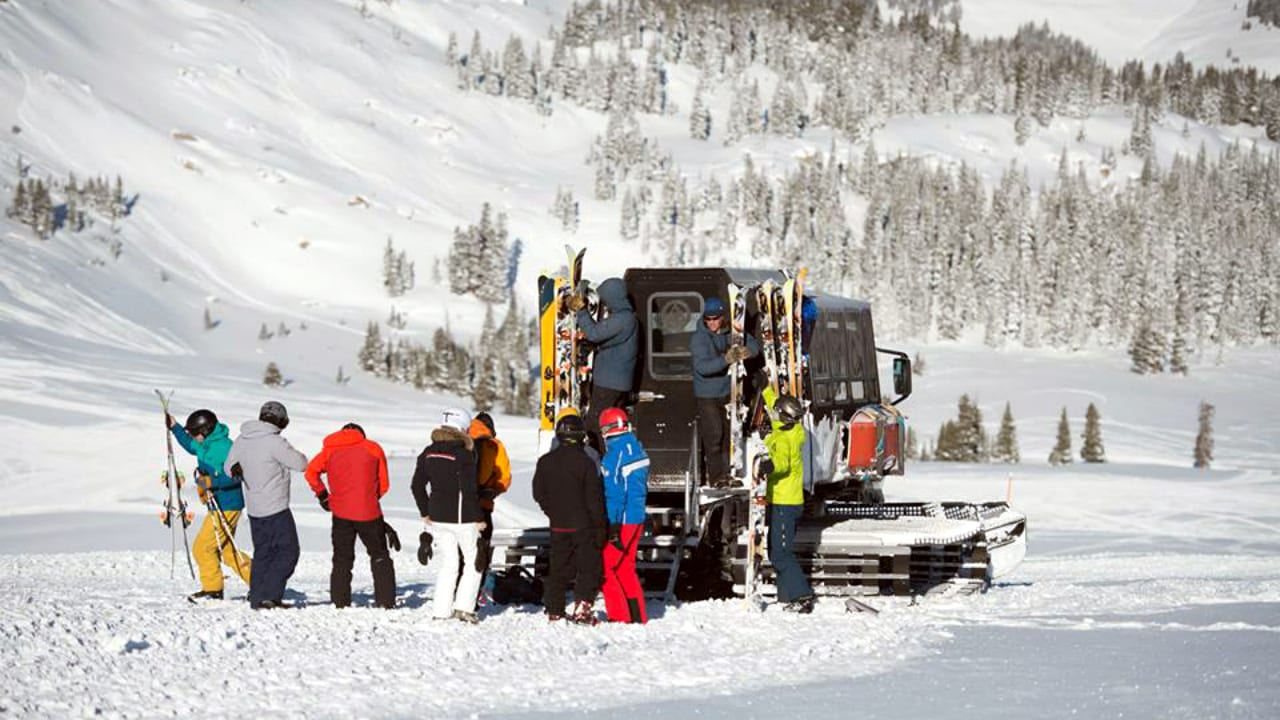 Vail Powder Guides offers over 3500 acres of navigable terrain. It is perfectly kept within the White River National Forest. Boundless open bowls, nicely tilted glades, and steep trees covered with an average of 350 inches of snowfall per year are what awaits.
Guests begin meeting at 8:30 in the morning on Vail Pass. The snowcat leaves by 9, and everybody will have been enjoying the first run of the day by 9:40, and skiing by 10. Everyone gets 6 to 8 runs on average before lunchtime. It's worth noting that Vail Powder Guides' snowcat operations have minimal downtime, or non-powder skiing time, which is a major plus factor.
Also, the use of powder skis and snowboards is free of charge. Lunch lasts for about 30 minutes and is usually taken at 1:30 in the afternoon. Snacks such as soups, sandwiches, and cookies are provided at their yurt site. There are another 2-4 runs after lunch.
Safety precautions are second to none, as in addition to Ben and Jenna's combined 41 years of guiding backcountry skiing, all of the other guides they are employing have a minimum of level 2 avalanche and medical training. Sure, just like the owners, these guides are serious skiers who are passionate about ensuring every guest is going to have a fantastic powder experience.
Details
Address: Milemarker 190 Interstate 70, Vail, CO 81657
Phone: 719-486-6266
Season: December – March
Website: vailpowderguides.com
Trending in Vail Powder Guides