The Telluride-Mountain Village Gondola was initially built as a green alternative to visitors driving up the mountain and was the first (and only) free public transportation of its kind in the US. All the electricity used by the gondola comes from wind and solar power, and it carries about 900 riders per hour!
Telluride's Free Gondola
Carrying over 2.8 million snow-bunnies up to the slopes each year since 1996, you will soar 10,500 feet over the Coonskin Ridge on your ride. From this comfortable carriage, you can take in sweeping views of the San Juan Mountains as you make your way to the top. With a keen eye, you can even spot waterfalls within the breaks of the expansive aspen forest.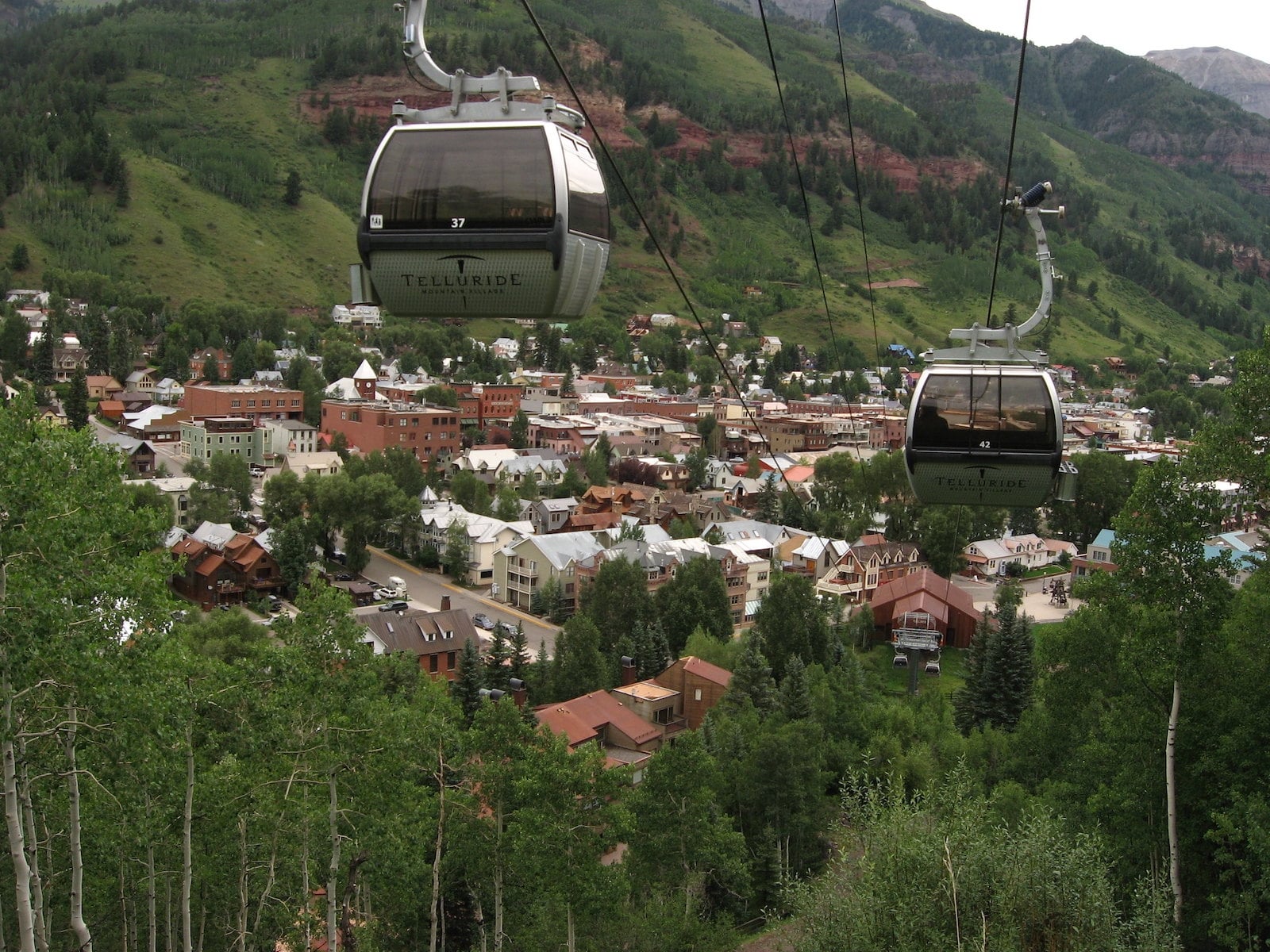 The gondola is both handicap-accessible and pet-friendly, taking you from Telluride to Mountain Village in only 13 minutes. There is plenty of room for your skis and snowboards as well as bikes during the warmer months. The gondola runs nearly all year (it's closed from mid-April to late-May, and mid-October to Mid-November for maintenance), with extended hours for special events.
Stops Along the Route
Heading up the mountain, there are four stations you will encounter on your journey: Station Telluride, Station San Sophia, Station Mountain Village, and Station Market Plaza. There are two routes you can take in which you will either leave from Mountain Village to Telluride or from Market Plaza to Mountain Village Center.
Leaving from Station Telluride, halfway up the mountain, the gondola stops at the San Sophia Station, at the peak of the San Sophia Mountain. This is where Allred's Restaurant is if you are looking for a delicious bite to eat. It's also where you'll find the historic Telluride Ski Resort and the start of many hiking trails.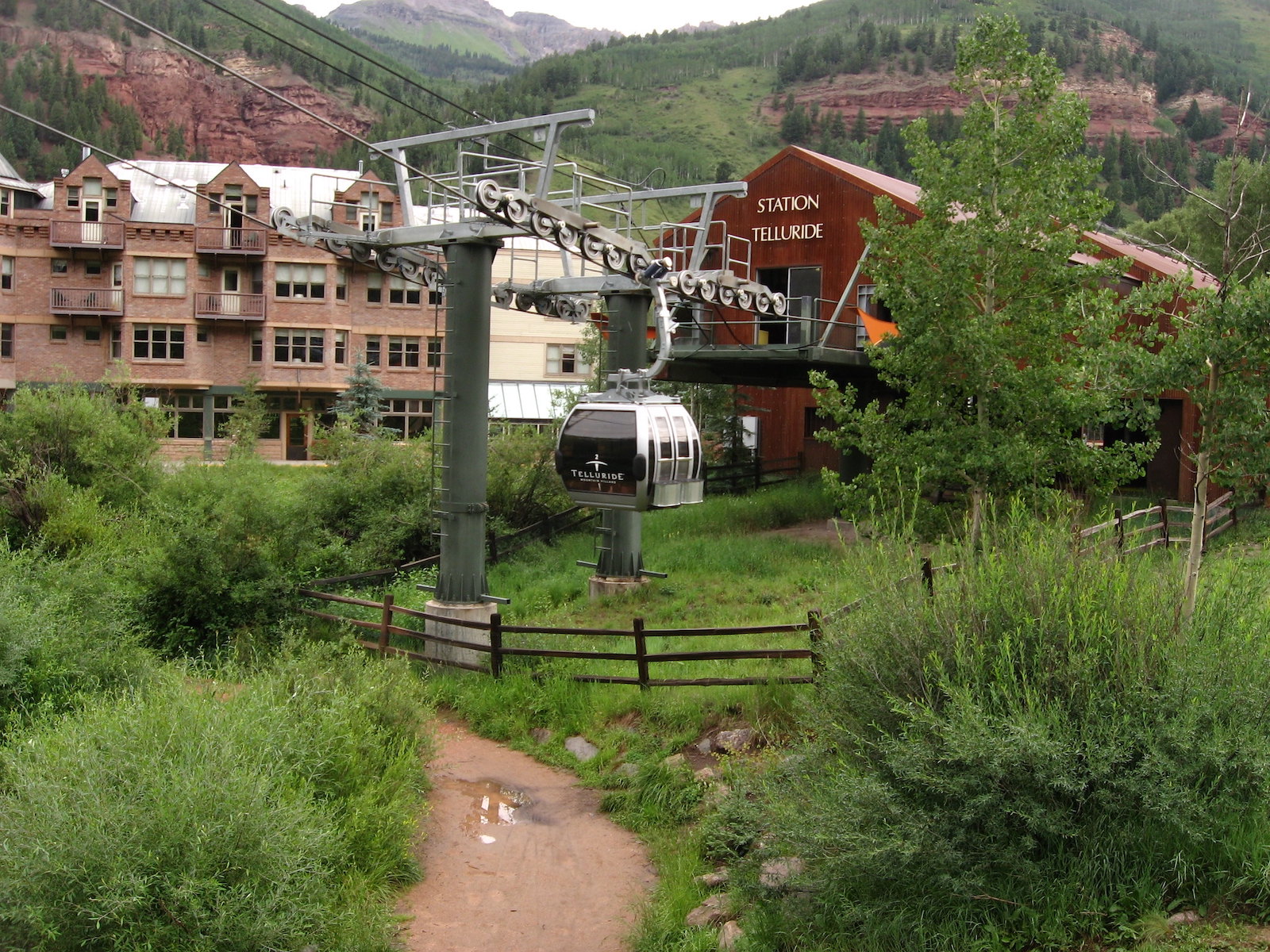 Its next stop is at the Mountain Village Center, located at 9.545 feet. This is a bustling area filled with shops, restaurants, bars, condos, and public spaces. There is also an outdoor concert venue that hosts live performances year-round. Additionally, this is an excellent place to explore trails and visit the informative Nature Center.
Moreover, the delicious Village Table Mediterranean restaurant is located at Mountain Village Center as well as the Telluride Distilling Company tasting room. The last stop is 3 minutes further along and ends at the Mountain Village Market Plaza. This is where you will find the Mountain Village Town Hall, shopping, food, and groceries.
For fun, you can try your hand at disc golf or head right out to the slopes. This stop overlooks the ski resort's base area and is the primary destination for those looking for jaw-dropping scenic views and fantastic shopping experiences.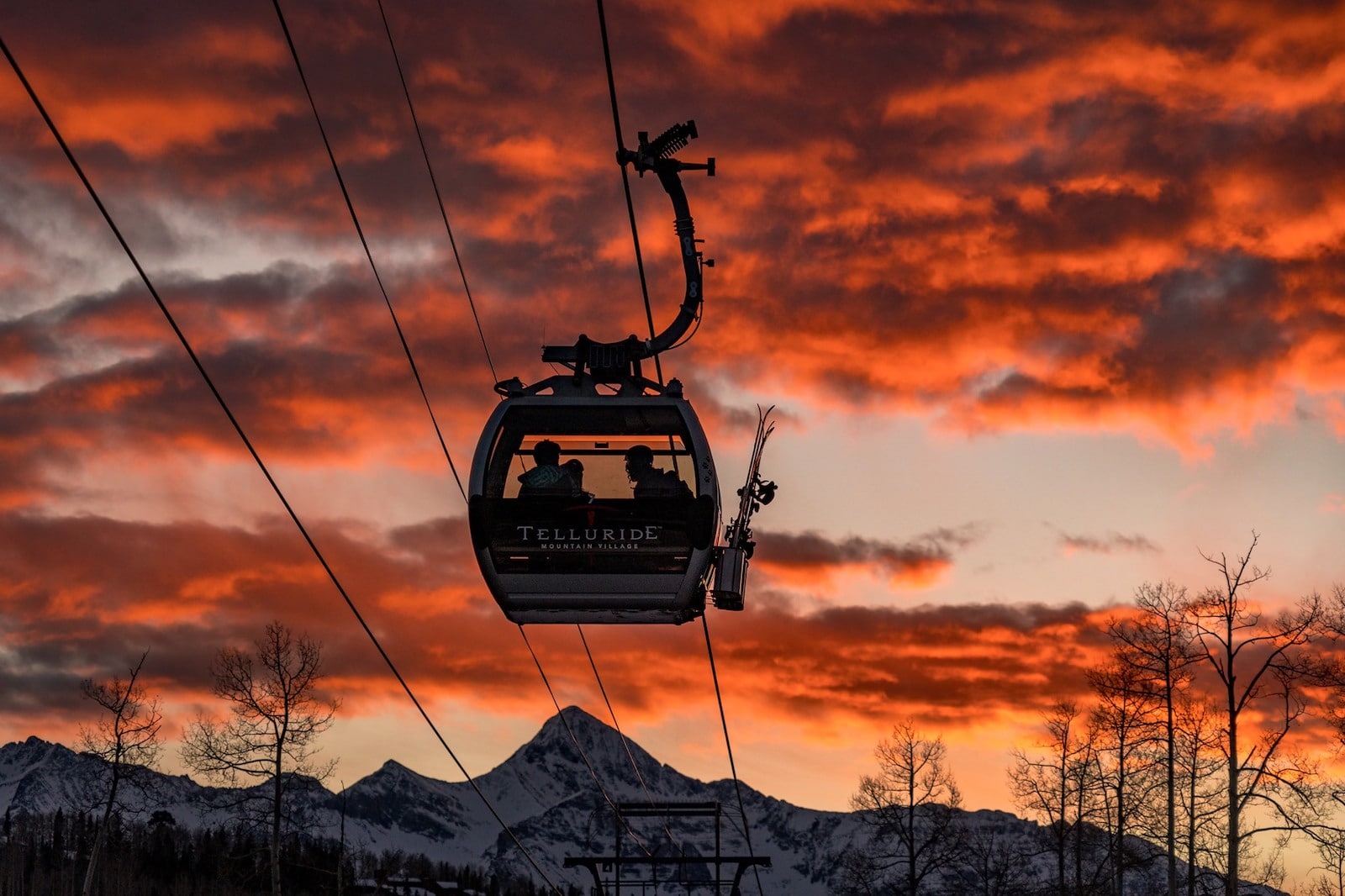 Details
Address: W San Juan Ave, Telluride to Mountain Village, CO
Season: Summer (May 27 – October 17, 2021) | Winter (November 19, 2021 – April 3, 2022)
Hours: Daily | 6:30 am – 12 am | June 11 – September 18, 2021 ( Fri & Sat 6:30 am – 2 am)
Cost: Free
Website: telluride.com…