Athletes will once again gather around to challenge themselves during the Power of Four Ski Mountaineering Race in Aspen, Colorado. This adrenaline-pumping challenge is the winter edition of the Power of Four Series, which also includes biking and running during the summer season.
This year's race occurs on the four mountains of Aspen/Snowmass on Saturday, February 10th, 2024. You can watch these extreme athletes compete in one of the most astonishing winter competitions around.
Winter Ski Mountaineering Race in Aspen, CO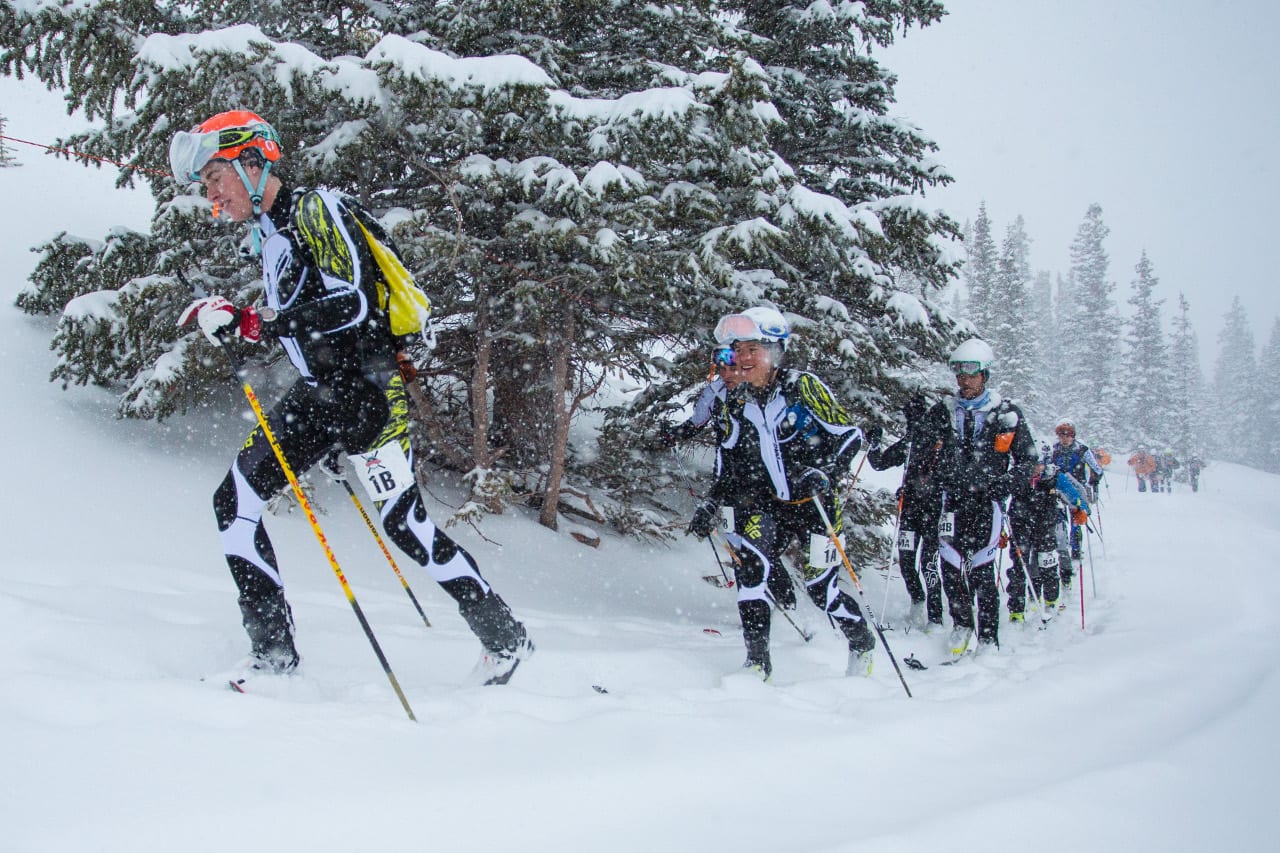 A team of two athletes will be tested for their strength, skills, and endurance as they set off to conquer four mountains. The backbreaking course will cover more than 25 miles and more than 11,000 feet of vertical climb.
The teams start at 6 am in the Snowmass Village then onto West Buttermilk, Aspen Highlands, Highland Bowl, and Aspen Mountain. The grueling race course will set its finish line at the Gondola Plaza.
However, it's understandable that not all participants are quite ready to take on four courses. So, the event also offers participants the option to just tackle the Power of Two course. This will allow them to still be part of the challenge by covering just the last two mountains, which are Aspen Highlands and Aspen Mountain.
There's another shorter course offered, which covers just the base of Aspen Highlands ending at the Gondola Plaza.
What's in the bag?
The race is broken into male, female, coed, and vert categories. At the end of the race, a large cash prize will be divided among the top three teams that complete the four courses. There's also a custom finisher gift that awaits contestants.
Nearby Accommodations
Check out the best hotels in Aspen.
Details
Address: Aspen, CO
Date: Saturday, February 10, 2024
Website: aspensnowmass.com/visit/events/audi-power-of-four-ski-mountaineering