North of Kremmling, Colorado, the Bluebird Backcountry Ski Resort is a ski-patrolled "uphill" ski area designed to introduce skiers and snowboarders to backcountry terrain. There's no chairlift and riders will be required to skin up the slopes before venturing down to a powdery paradise.
After years of development, the "in-bounds backcountry" area officially opened its outdoor mountain access to riders for an inaugural season in 2021.
Note: It is recommended that you use an AWD or 4WD vehicle to access the parking area. While the road is well-maintained and chains are not required, 2WD vehicles are not recommended in winter weather conditions.
Features
Centered around the 9,845-foot Bear Mountain, Bluebird Backcountry offers over 1,000 acres of in-bound freeskiing terrain. The resort also offers access to 3,000 additional acres on and around Diamond Mountain through guided tours and courses. In total, this accounts for over 4,000 total acres of backcountry terrain with 1,245-feet in potential elevation gain.
All of the Bluebird Backcountry terrains that are open to the public are avalanche evaluated to ensure guest safety. The ungroomed terrain offers a diverse mix of runs, with both steep features and low-angle tree glades.
Approximately half of the area's trails are rated for beginners (green and blue difficulty), while the other half are suitable for those with a bit more experience (rated black or double black diamond). Although not as expansive as other resorts or backcountry areas, Bluebird's avalanche mitigated zones offer well-maintained skin tracks and plenty of shreddable terrains.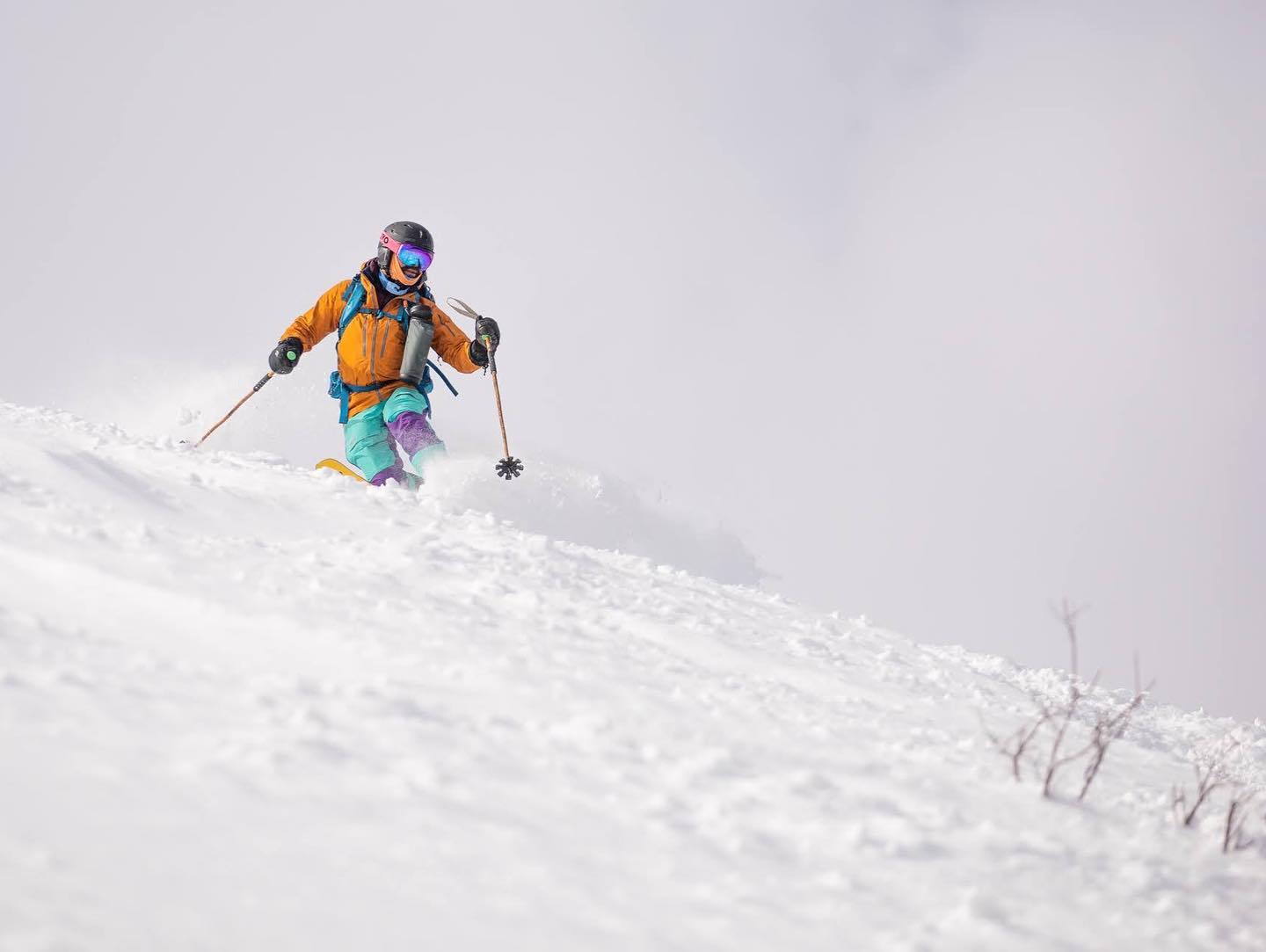 The Bluebird Backcountry Ski Resort also offers a few on-site amenities with services catered to beginning backcountry riders. While the facilities are continuously developing, the resort currently hosts a warming hut, toilets, food services, outdoor fire pits, and multiple seating areas.
The main attractions of the Bluebird Backcountry area are the rentals, lessons, clinics, and avalanche courses. In addition to private and group tours and services, the resort occasionally hosts live music events.
Camping is typically available on Thursday, Friday, Saturday, and Sunday nights during the resort's open season. For a small fee, campers may park their vehicles overnight in the designated area with access to portable toilets. If not equipped to stay overnight in the resort's camping parking lot, travelers have their choice of hotels and accommodations in Steamboat Springs, Kremmling, or Walden.
Details
Address: Bluebird Backcountry, 12210 CO-14, Kremmling, CO 80459
Season: Winter
Elevation: 8,600′ to 9,845′
Fees: Camping
Access: 4WD or AWD recommended
County: Jackson County
Camping: bluebirdbackcountry.com…
Trail Map: Bluebird Backcountry (PDF)
Website: bluebirdbackcountry.com…