While Boulder has certainly earned its reputation as an outdoor mecca for adventure seekers, it has also earned itself a name for its culinary scene. In terms of fine dining, Boulder offers a few steakhouses that set the standard for a good meal and elegant, yet classic atmospheres.
We've compiled the best places in the city by the flatirons to get a fantastic steak. Bon appetit Boulder!
Here are some of the top steakhouses in Boulder, CO, in no particular order:
1. Corrida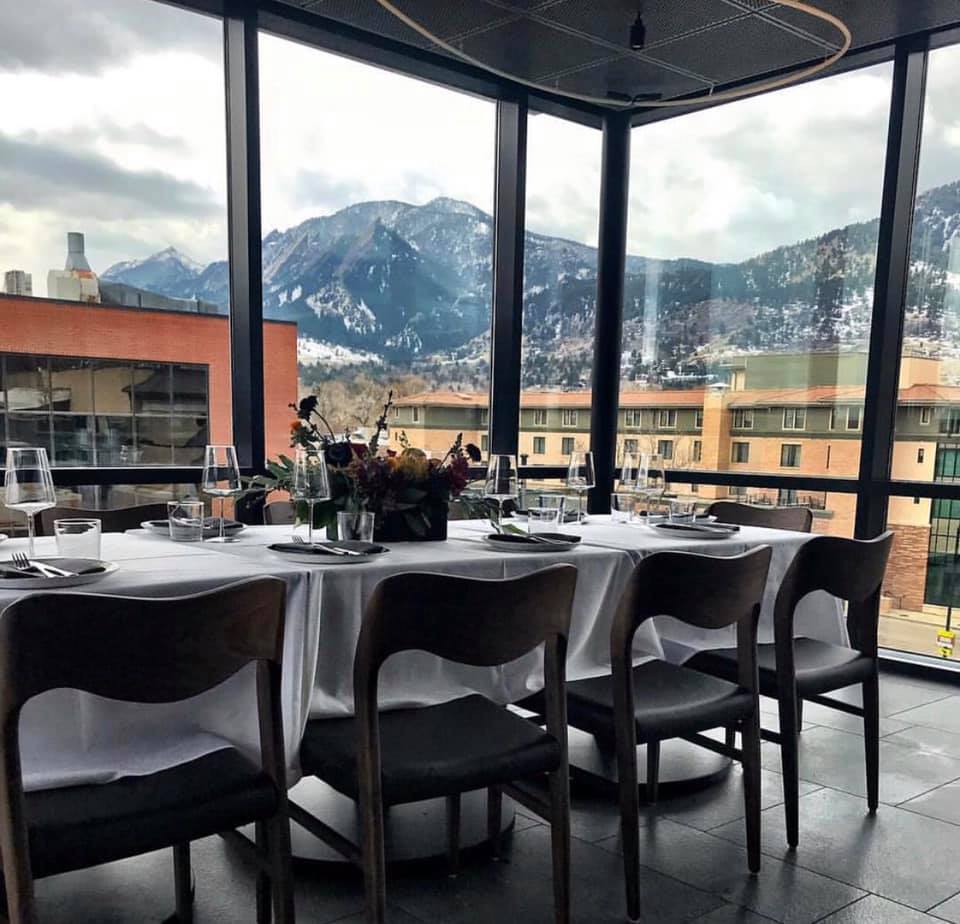 An elevated restaurant serving up Northern Spanish cuisine, Corrida brings a little something new to Boulder, along with some of the best steaks in town. Open for dinner, Corrida specializes in wood-fired steak and seafood, plus tasty tapas.
But perhaps one of its biggest attractions is the view you get of the Flatirons and the city from their 3,100 square-foot patio that features a bar, couches, and tables. Be sure to also sample a crafty cocktail from the restaurant's rolling gin and tonic cart and check out their happy hour for cheap tapas.
1023 Walnut St #400, Boulder, CO 80302 | 303-444-1333 | corridaboulder.com
2. Blackbelly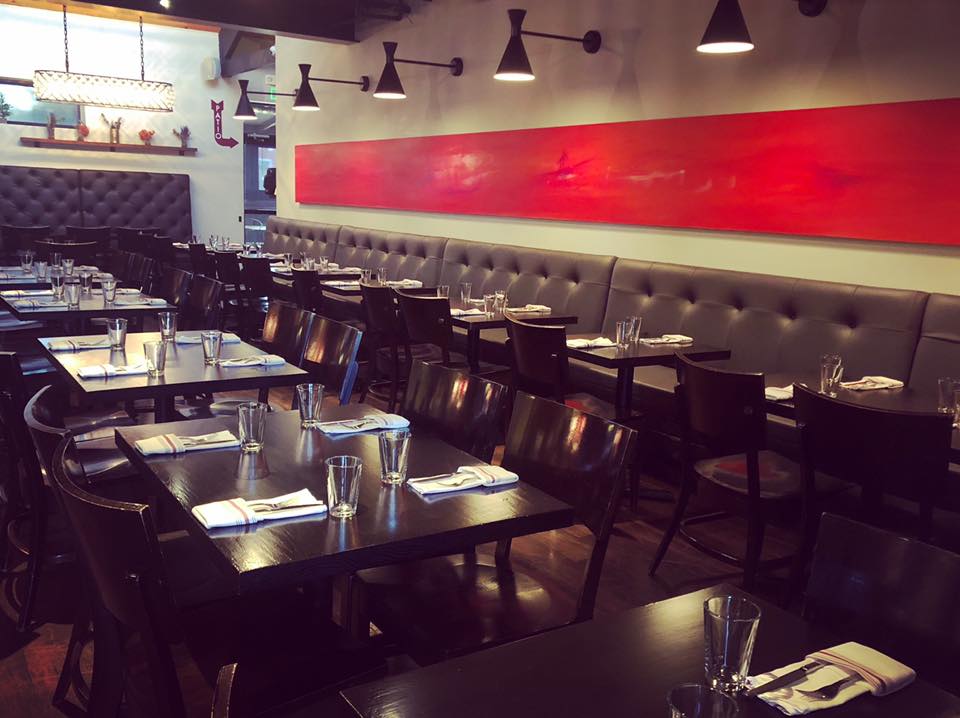 As Boulder's only whole animal, artisanal butcher shop, Blackbelly is also a fine dining restaurant and bar where patrons can enjoy some of the area's finest steaks. Committed to locally sourced, organic, and sustainable food, its seasonal menu changes frequently and serves everything from artisanal meat and cheese plates to three impressive cuts of meat; naturally raised beef, Buckner family ranch lamb, and koji marinated pork.
With a modern indoor dining room and two outdoor patios, the ambiance completes your experience at this meat house.
1606 Conestoga St #3, Boulder, CO 80301 | 303-247-1000 | blackbelly.com
3. Steakhouse No. 316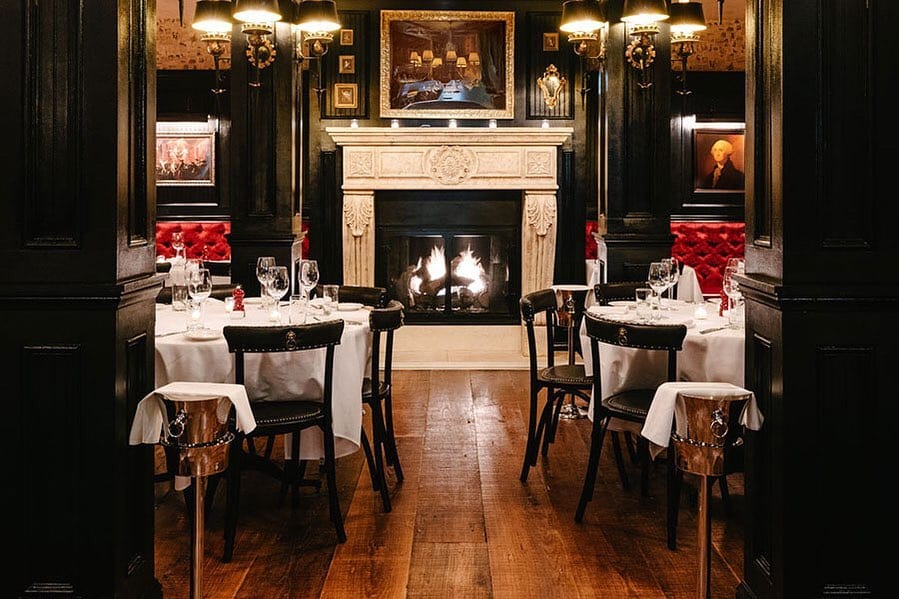 In true steakhouse fashion, Steakhouse No. 316 invites an atmosphere of a dark dining room, sultry cocktails, old-world art, and red velvet booths for extra flare. But the steaks from its prime butcher shop at this fanciful restaurant, steal the show. Serving up everything from a whiskey dry-aged rib-eye to a tomahawk rib-eye for two, there is something for everyone.
Customize your steak with a variety of toppings including Maine lobster tail, King crab legs, and crab Oscar, plus a variety of sauces. If you are looking for fine dining Boulder, Steakhouse No. 316 is it.
1922 13th St, Boulder, CO 80302 | 720-729-1922 | steakhouse316.com
4. Boulder Chophouse & Tavern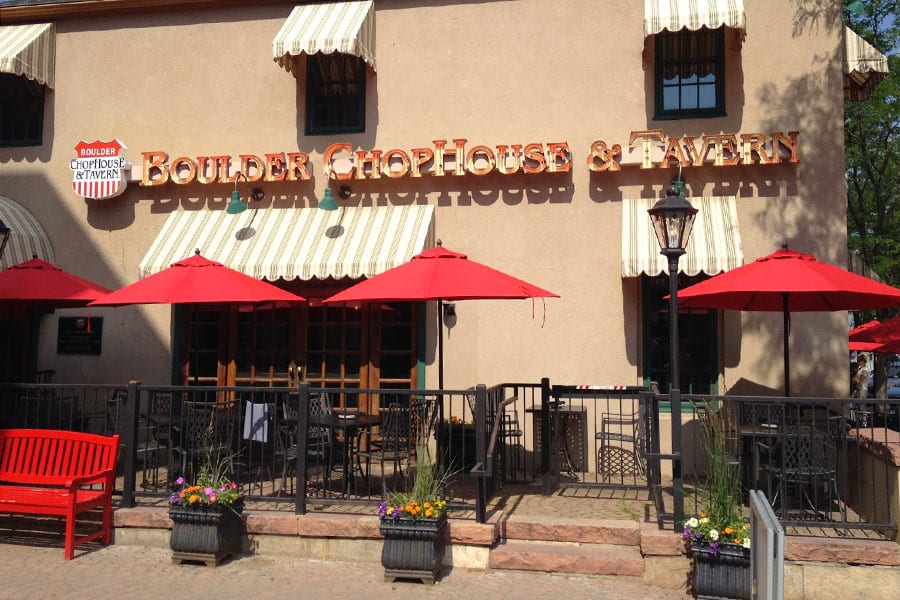 Blending the traditions of a steakhouse with a modern twist from local food markets, Boulder Chophouse & Tavern. Steaks include the classic chef's cut and choices of USDA prime rib, fine cuts of Angus, and bone-in, including a New Zealand lamb.
Complete your steak with a choice of three different preparations, Diane, Oscar, and Gorgonzola. Coupled with their extensive wine list and dessert menu, all components complete your excellent meal at the Boulder Chophouse & Tavern.
921 Walnut St, Boulder, CO 80302 | 303-443-1188 | boulderchophouse.com
5. Boulder Cork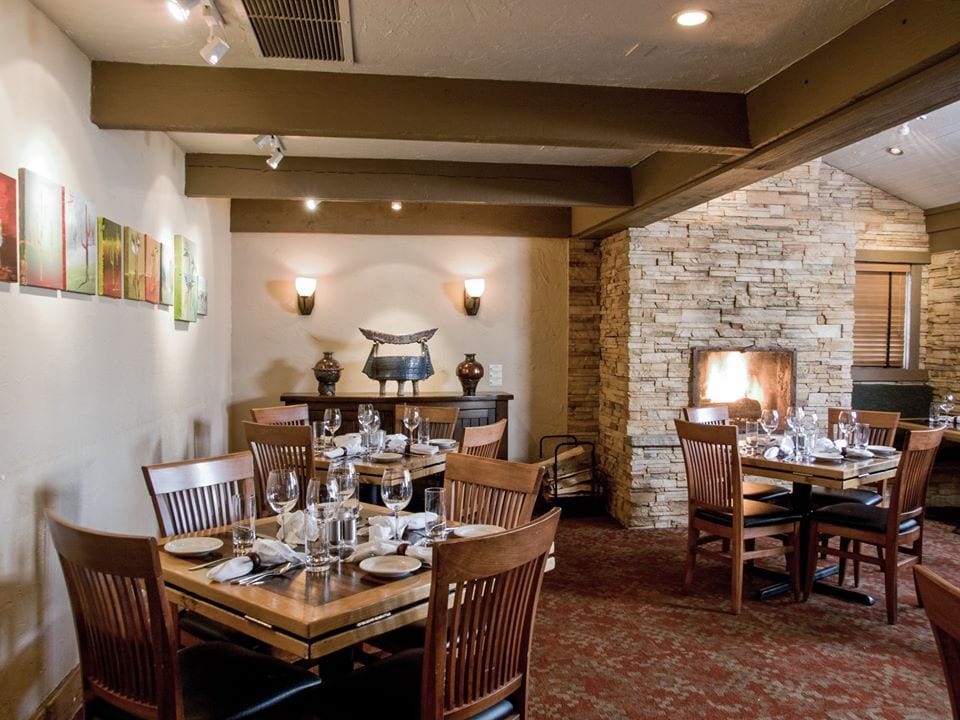 For over 50 years, the Boulder Cork has served Boulder as the premier steakhouse in town. The dinner menu includes "Boulder's best burgers," all-natural steaks, cut five different ways, and three different cuts of prime rib, plus extensive seafood and even Southwestern specialties.
Pair your meal with a glass of wine from their nationally recognized wine list or a specialty cocktail from the Cork Bar.
3295 30th St, Boulder, CO 80301 | 303-443-9505 | bouldercork.com
6. Flagstaff House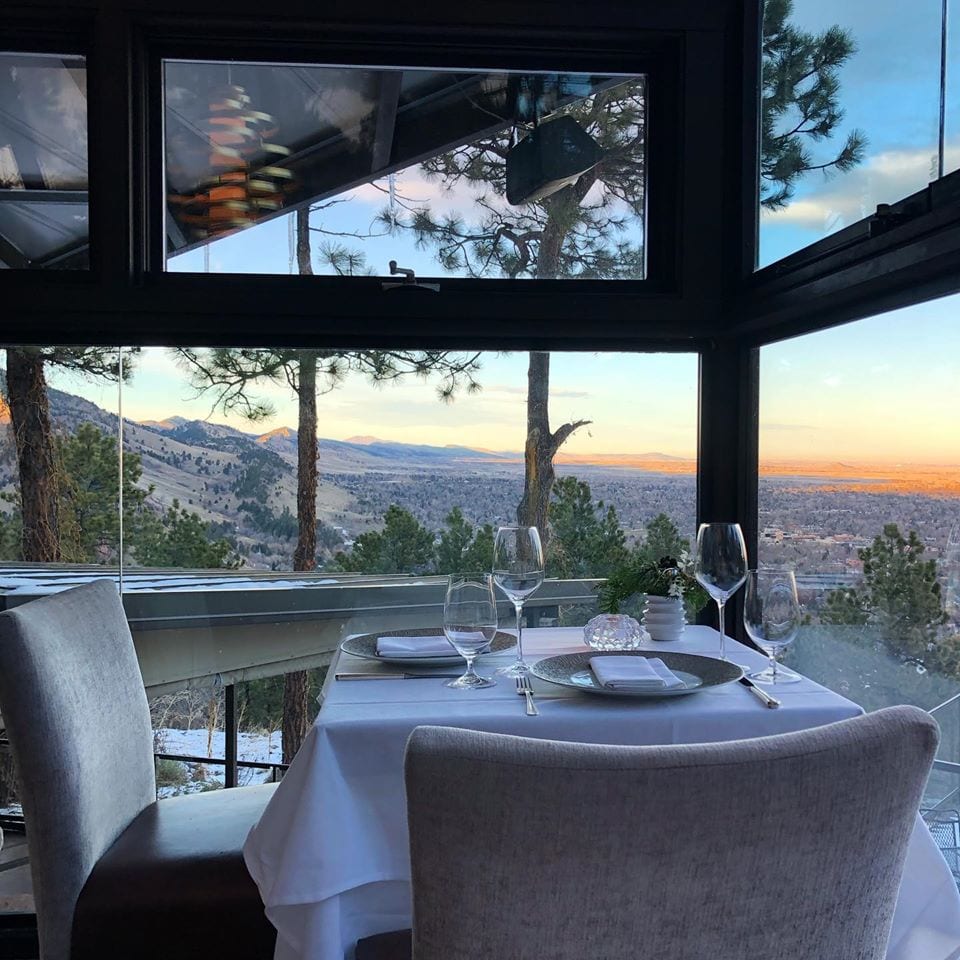 While it may not be known as a steakhouse, the Flagstaff House is one of the best places in Boulder to enjoy a steak, and that's because of the incredible views that come with the meal. Have your steak and views too with unparalleled Colorado mountain scenes, as the restaurant sits atop an award-winning wine cellar on Flagstaff mountain at an elevation of 6,000 feet.
1138 Flagstaff Rd, Boulder, CO 80302 | 303-442-4640 | flagstaffhouse.com
Those are some of the best steakhouses in Boulder, Colorado. Enjoy!