Colorado has a lot of fantastic colleges and universities to choose from. These schools range greatly in the programs offered, extracurricular activities, and level of competition for admissions. The best school for you will depend on your desired degree and interests.
Let's dive into Colorado's higher education system. We'll look at the most popular schools around the state and share a little information about each, such as what they're known for. And first, a trivia question…
What is the oldest college in Colorado? The University of Denver, founded in 1864, was originally called Colorado Seminary.
Here are the twelve of the best colleges in Colorado, in no particular order:
Colorado State University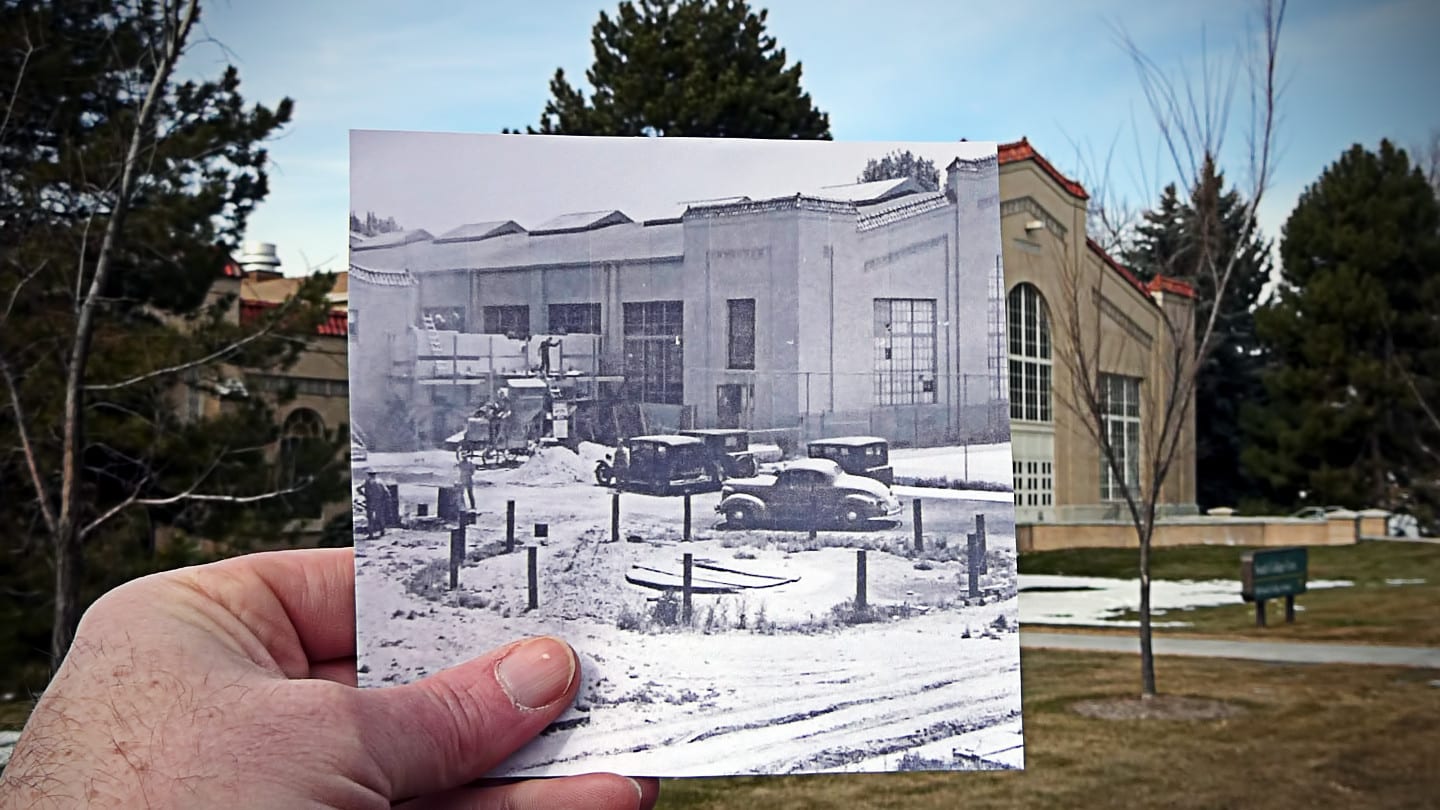 CSU is a public research college, with its main campus located in Fort Collins. At the center of its campus is the Oval, a large and beautiful green area, lined with American Elm trees, that is a main hub of student activity.
CSU offers 150 programs from its eight colleges and 55 departments, including James L. Voss Veterinary Teaching Hospital and the department of atmospheric sciences, located on its Foothills Campus. Student life is a major draw for active people, as there are many opportunities for hiking and riding bike trails.
Colorado Mesa University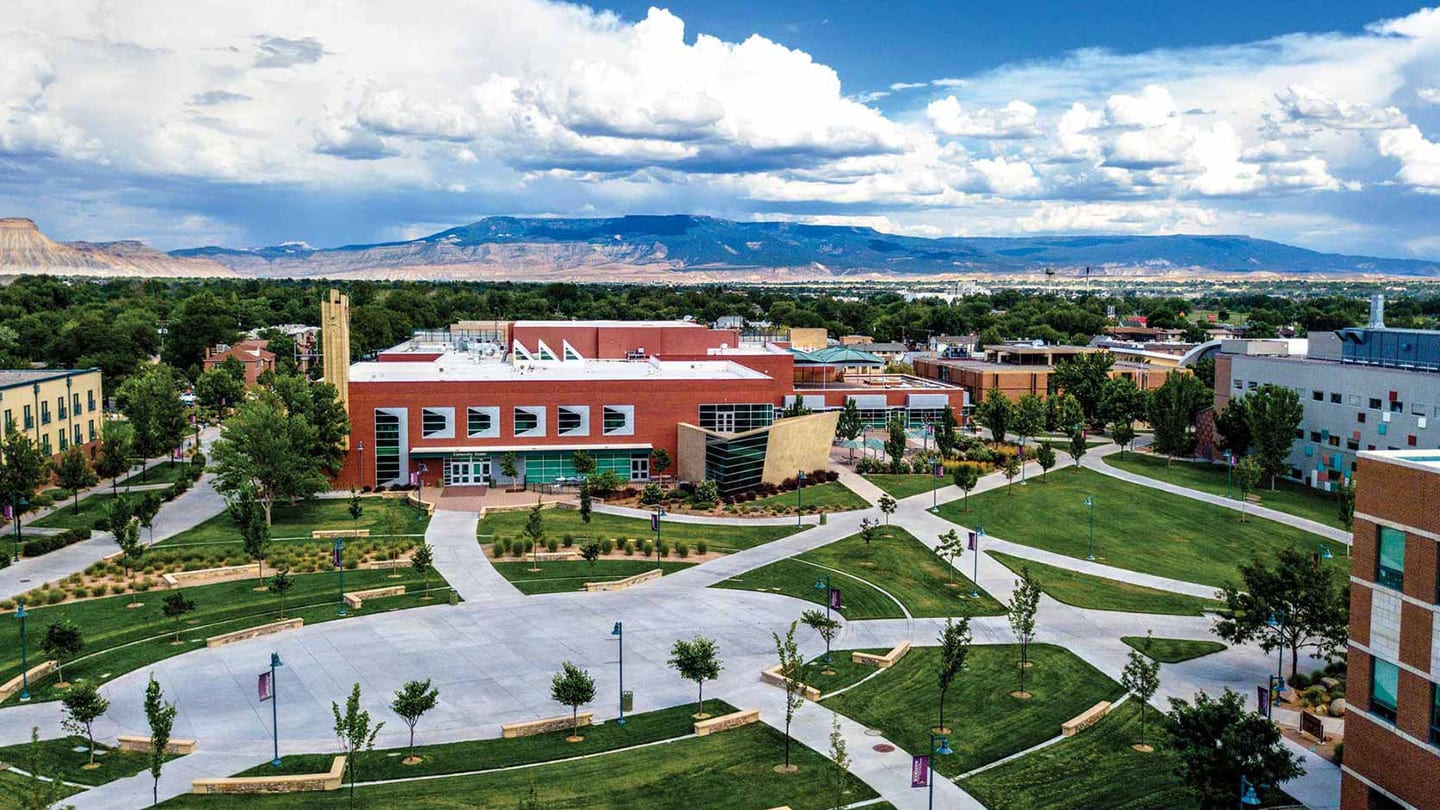 CMU is a public comprehensive university in Grand Junction, with two other campuses, one in Montrose, and a second in Grand Junction named Bishop Campus. CMU awards students two-year associate's degrees, four-year bachelor's degrees, and master's degrees.
The university campus is home to centers such as Tomlinson Library, Moss Performing Arts Center, and the Maverick Center, which houses all student athletics activities.
University of Colorado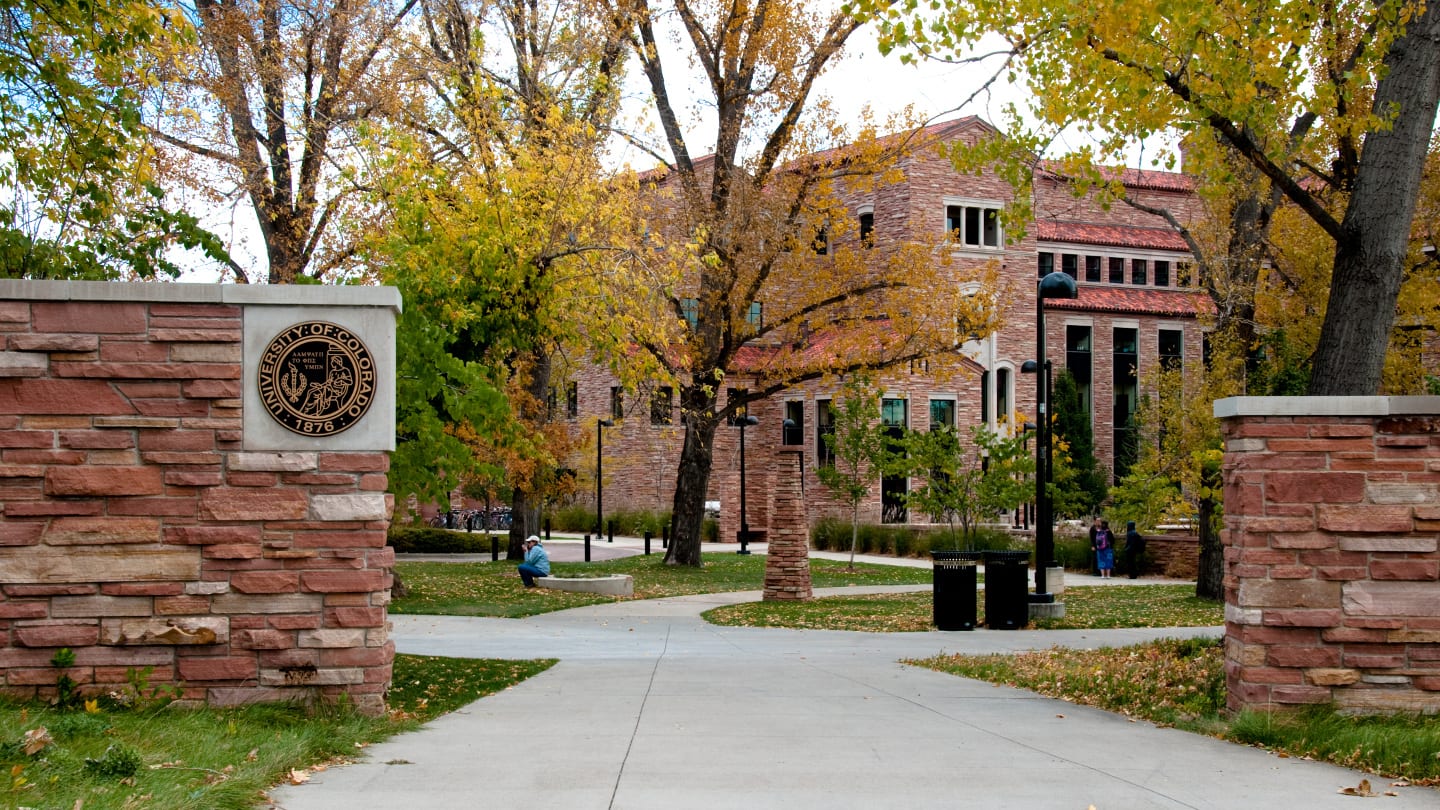 The University of Colorado is a system of public universities, made up of four campuses located in Boulder, Colorado Springs, Denver, and Aurora. CU Boulder has over 2,500 courses available from its nine colleges and schools. UCCS is a rapidly growing school with six colleges offering 45 bachelor's programs, as well as many graduate degrees.
CU Denver boasts of being the state's largest research university, as well as an urban learning center with many liberal arts and professional degree programs. The Aurora campus, known as Anschutz Medical Campus hosts six health sciences schools, as well as many research facilities and Children's Hospital Colorado.
University of Denver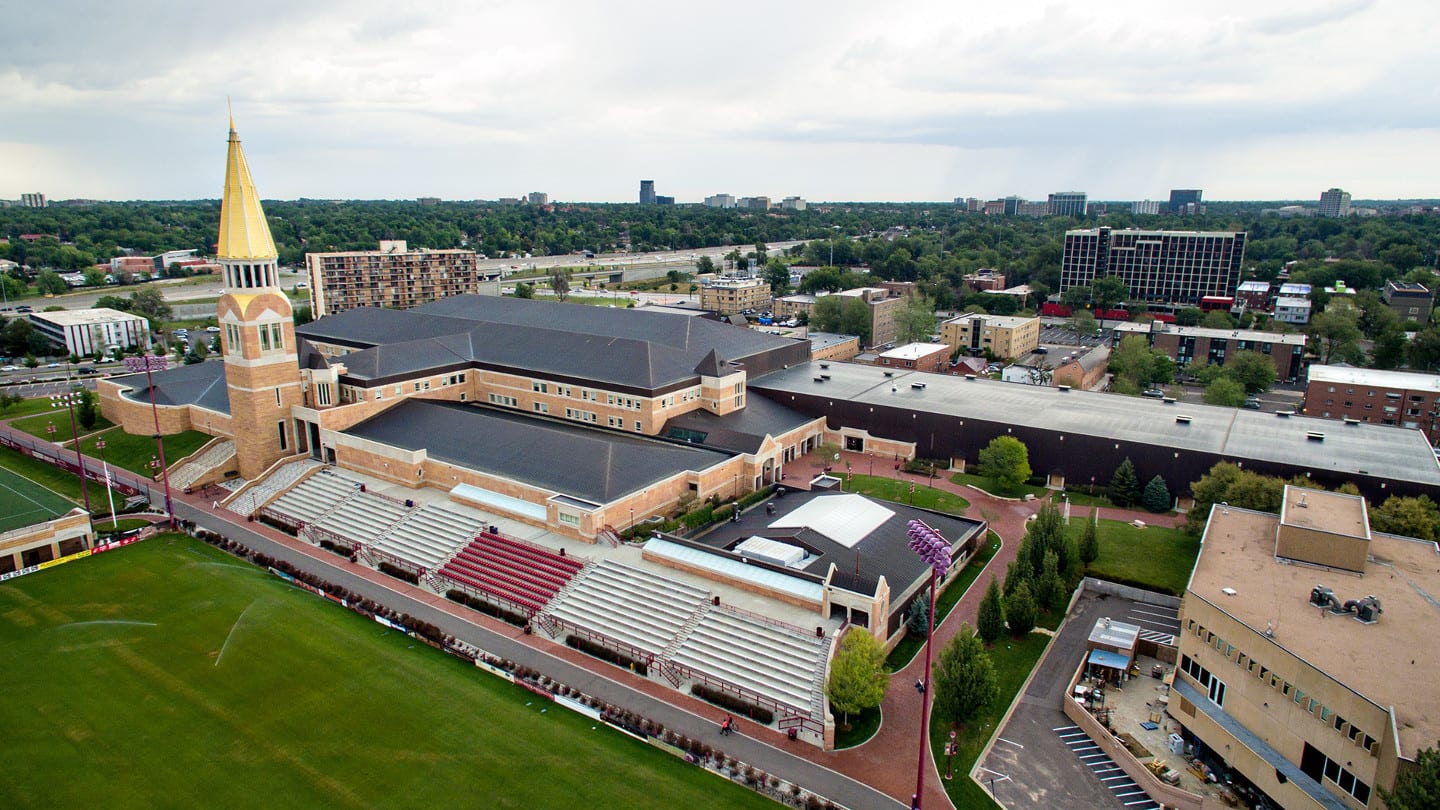 DU is the oldest independent private university in the Rocky Mountain Region of the U.S. In its center are many historic buildings, and the campus is a designated arboretum. DU provides the traditional selection of undergraduate programs, as well as a large number of graduate programs, including business school, law school, journalism studies, and video game design.
The campus is also home to the eleventh-tallest telescope in the world. Competition for schools like DU is quite competitive, and a winning admissions essay should be written to get in. These can be helped with resources found online.
School of Mines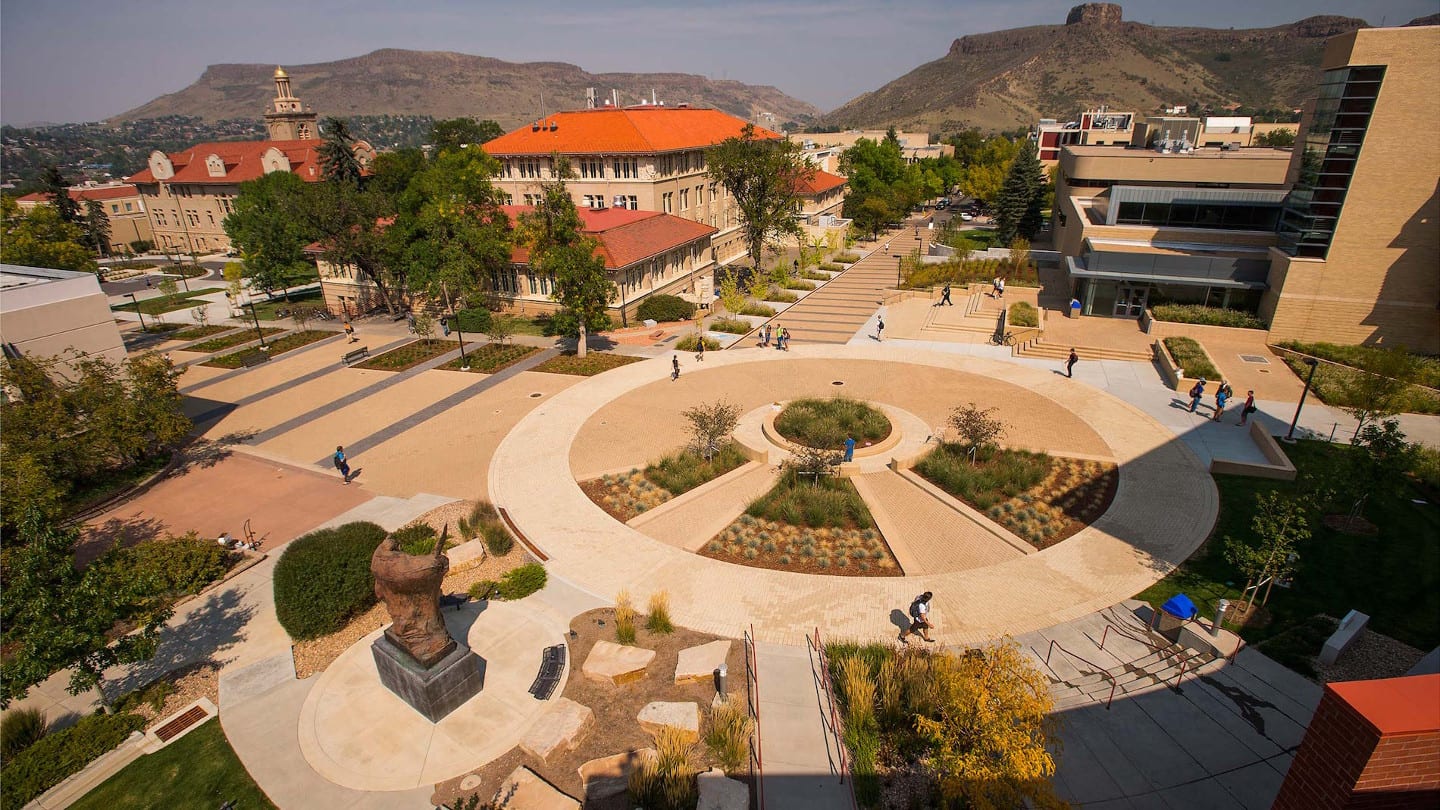 More commonly referred to as "Mines," the School of Mines is a public teaching and research university founded in Golden. It specializes in engineering and applied sciences.
Mines has been named the top university in the world for mineral and mining engineering by QS World University Rankings. Its campus includes a student recreation center, completed in 2007, an expanded computer center, and a geology museum. Every year Mines hosts the Colorado State Science Olympiad.
Fort Lewis College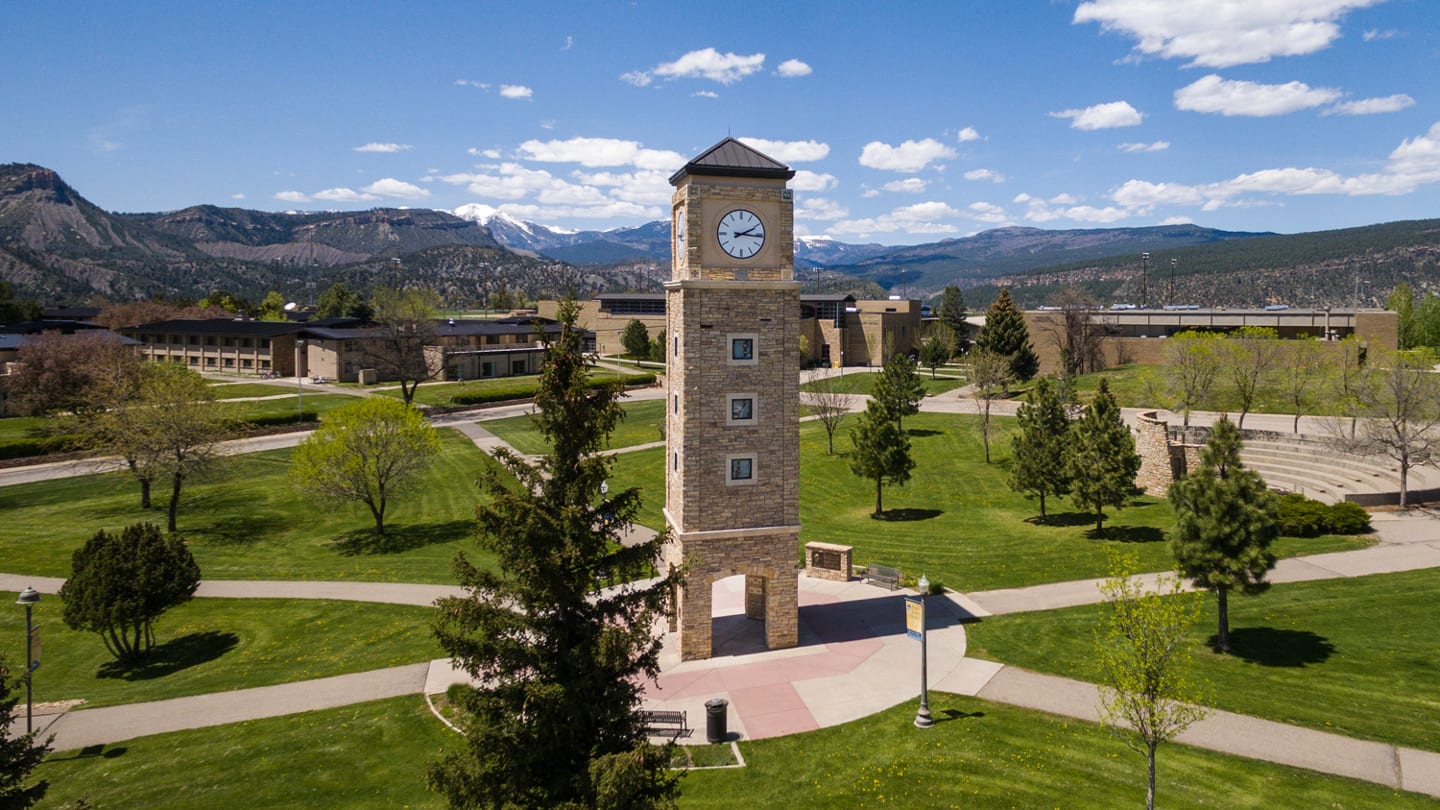 Fort Lewis College is a public university located in Durango, which follows a mandate providing free tuition for Native American students. This college offers 30 bachelor's programs in four academic units. Its campus sits on top of a mesa that overlooks the Animas River Valley and is home to beautiful campus buildings built from sandstone quarried locally.
Its Student Union building was awarded LEED Gold status for its sustainability features. The Sierra Club's magazine has named Fort Lewis as one of "America's Coolest Schools."
Western State Colorado University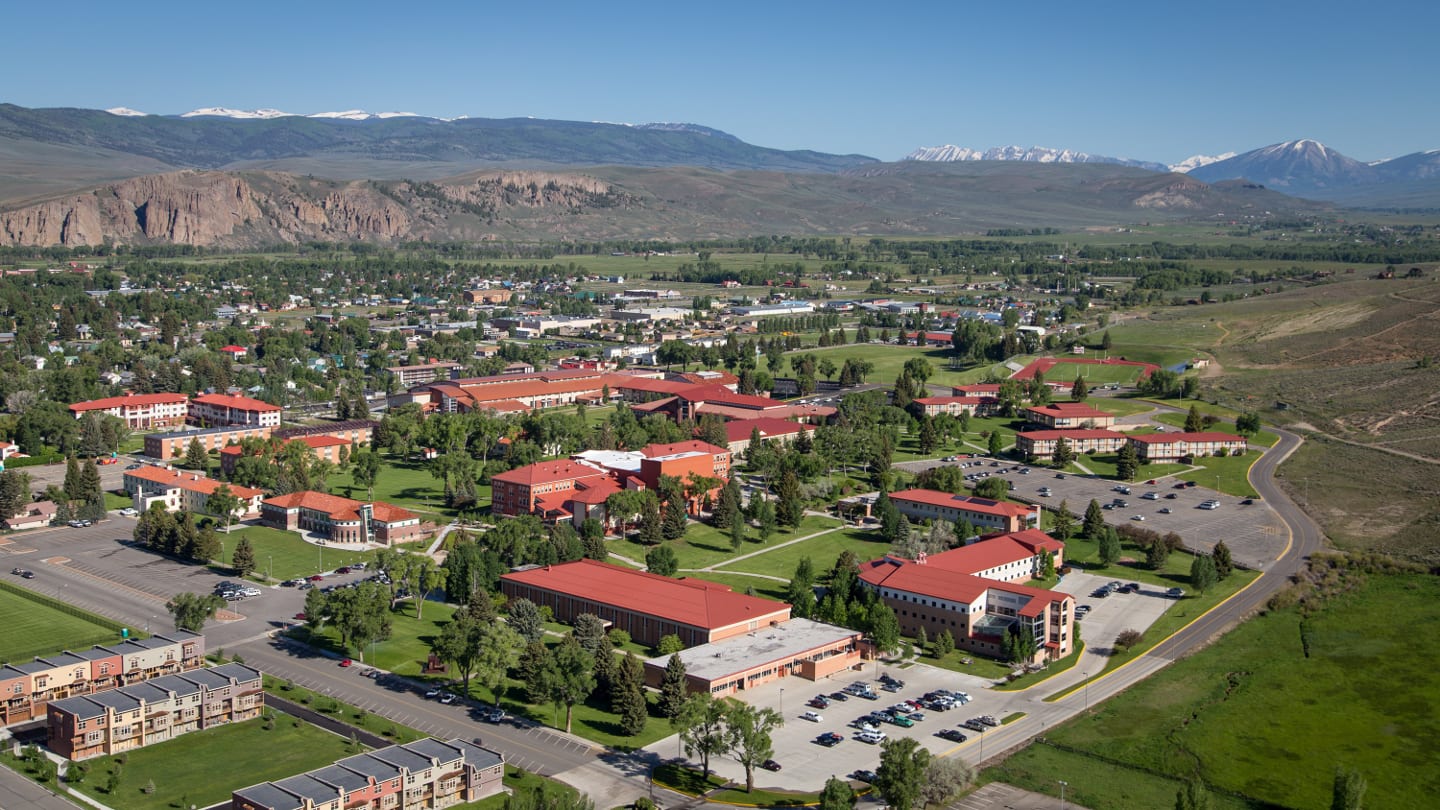 Western is a four-year public liberal arts college in Gunnison. Its most popular programs are in recreation and outdoor education, psychology, business administration, sport science, and biology. Western State offers over 75 undergraduate programs and 19 graduate programs.
Student life includes clubs and organizations such as Mountain Rescue, Organics Guild, a multicultural center, a student newspaper, and KWSB Radio, one of Colorado's oldest college radio stations.
Colorado Mountain College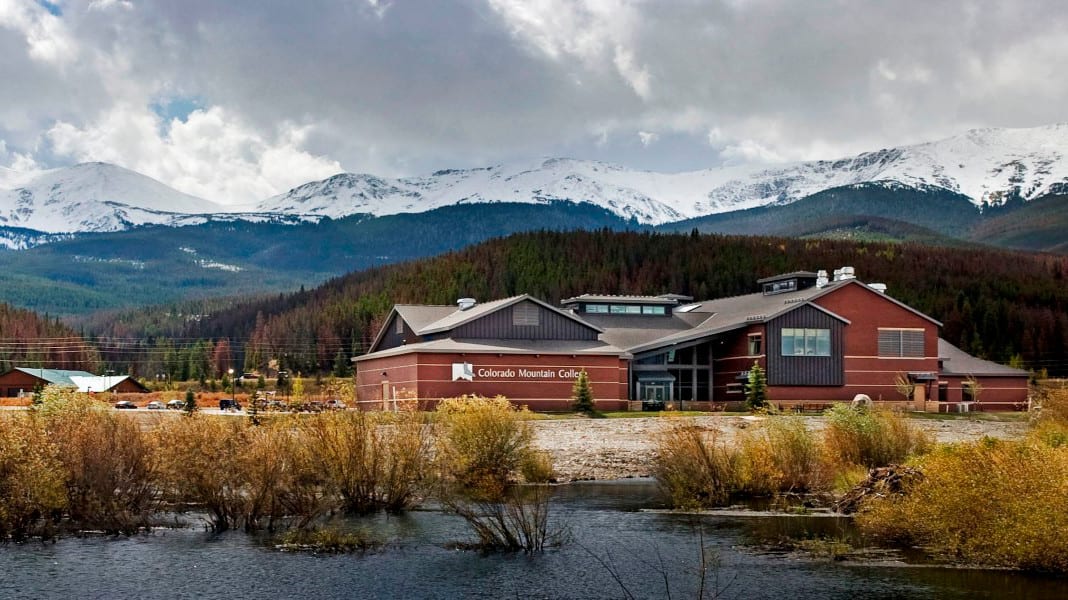 CMC is a two-year and four-year institution with 11 campuses. It awards over 120 bachelor's and associate's degrees, and certificates. CMC offers programs in a wide range of studies, from digital media to ski area operations. It was named the third most affordable bachelor degree in the U.S in 2012.
CMC has campuses located in Aspen, Buena Vista, Breckenridge, Dillon, Carbondale, Glenwood Springs, Rifle, Leadville, Steamboat Springs, and Edwards.
Colorado Community College System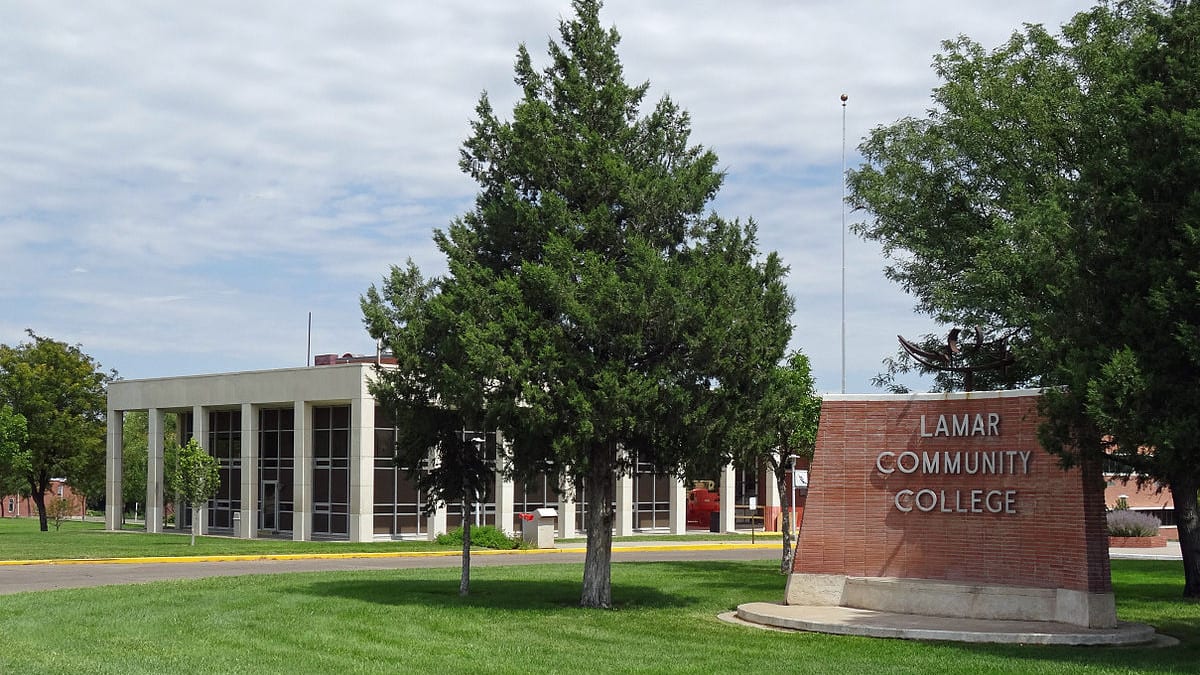 The Colorado Community College System includes 13 schools across the state. Every year more than 163, 000 students attend colleges in the system. The 13 schools are:
Arapahoe Community College
Colorado Northwestern Community College
Community College of Aurora
Community College of Denver
Front Range Community College
Lamar Community College
Morgan Community College
Northeastern Junior College
Otero Junior College
Pikes Peak Community College
Pueblo Community College
Red Rocks Community College
Trinidad State Junior College
The system offers over 1,000 programs that can lead to a certificate, degree, or transfer into a four-year university.
University of Northern Colorado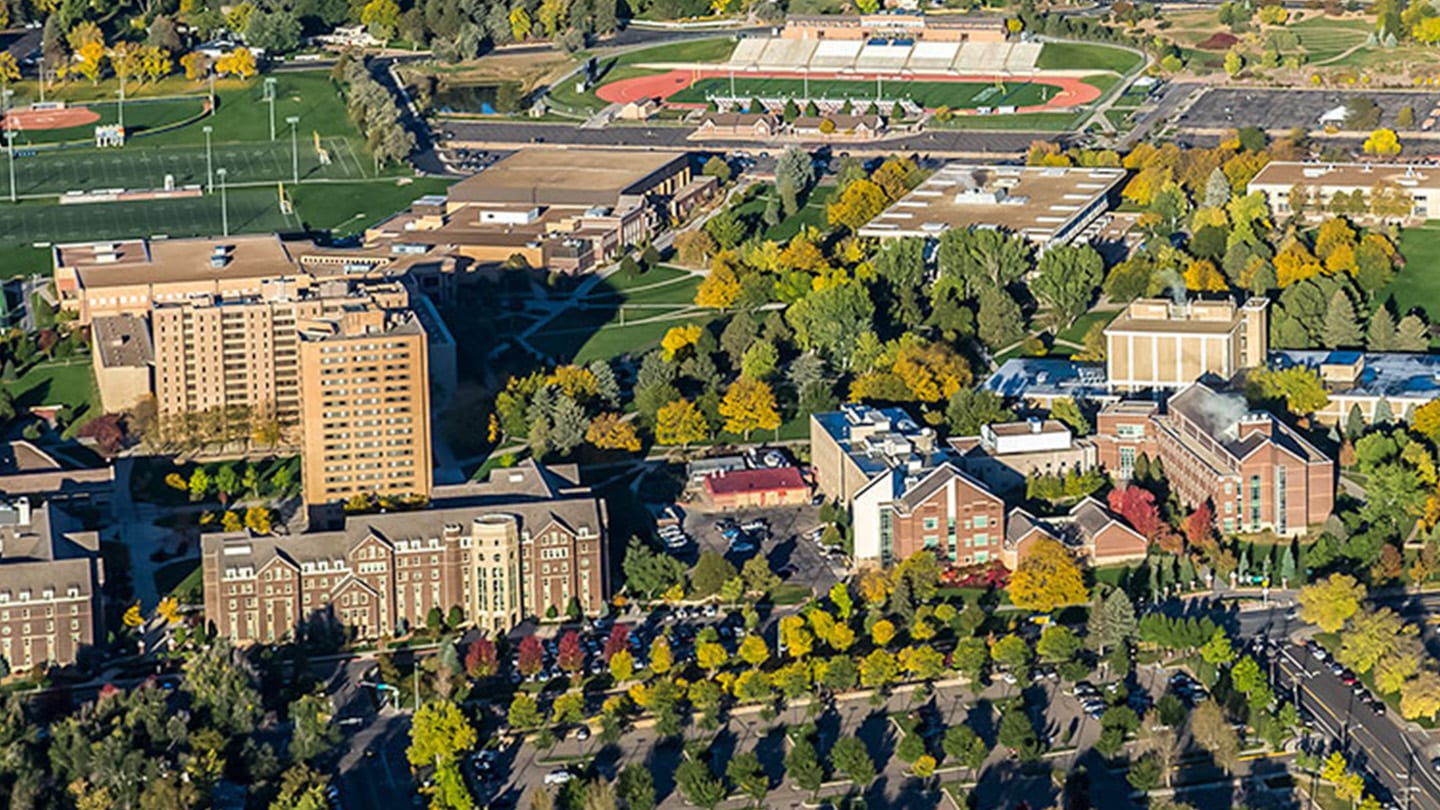 The University of Northern Colorado (UNC) is a public baccalaureate and graduate research university located in Greeley. It has additional campuses in Loveland, Denver, and Colorado Springs.
This school offers programs in business, performing arts, visual arts, nursing, and sports and exercise science. Students are able to participate in activities such as the UNC internet radio station and student newspaper.
Around 13,000 students attend UNC, with 9,976 undergraduates and 2,992 graduate students. There are over 100 programs to study in the underground curriculum.
Adams State University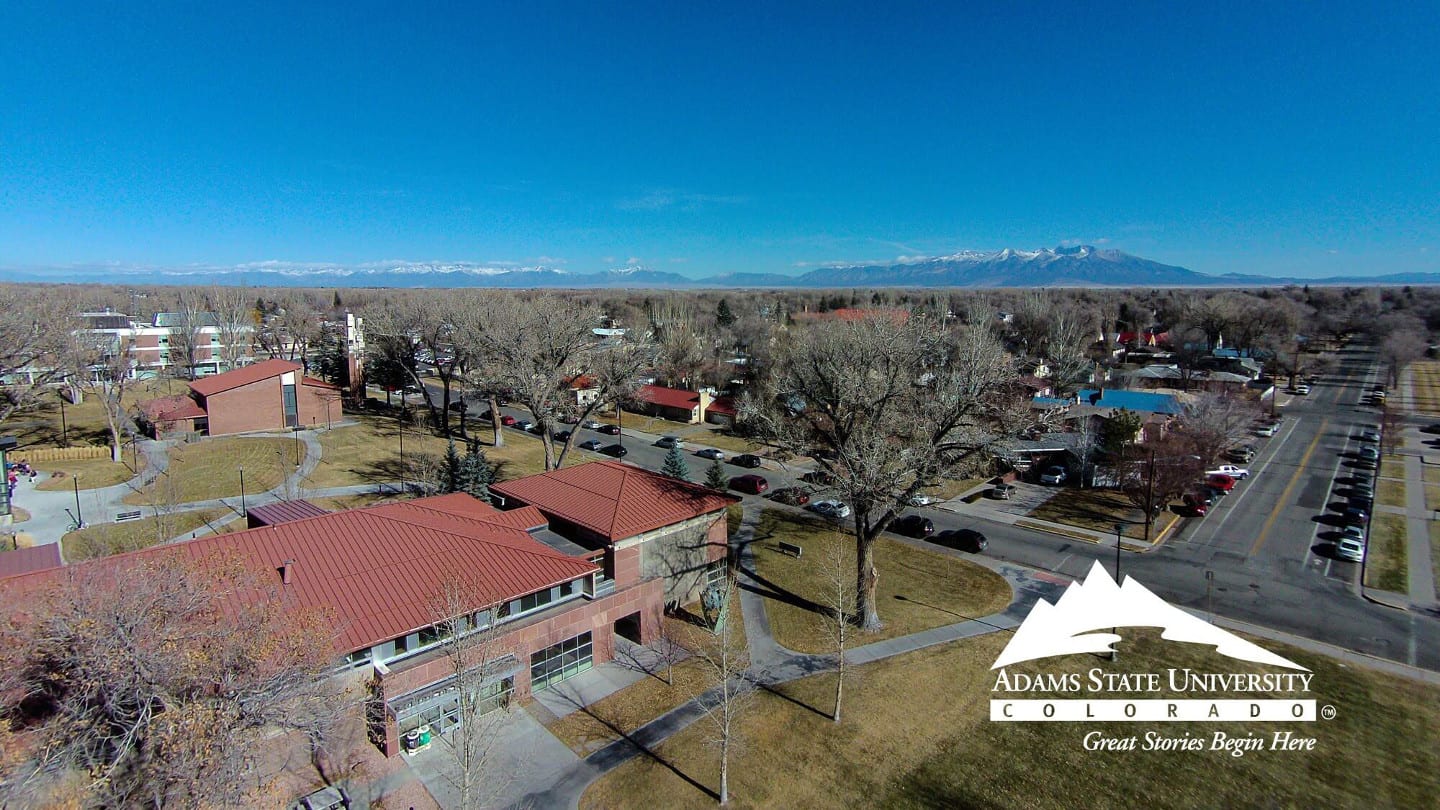 ASU is a liberal arts college in Alamosa, the county seat of the vast San Luis Valley. They offer undergraduate programs in physical and social sciences, fine arts, nursing, and business, as well as many graduate programs. ASU is in the southern Rockies, close to the Great Sand Dunes National Park and Preserve.
"The school is proud of its performing arts tradition and is home to impressive facilities such as the ASU theater, the Music Building, and Leon Memorial Concert Hall," says Kathy Lambert, an admissions officer at BoomEssays.
Metropolitan State University of Denver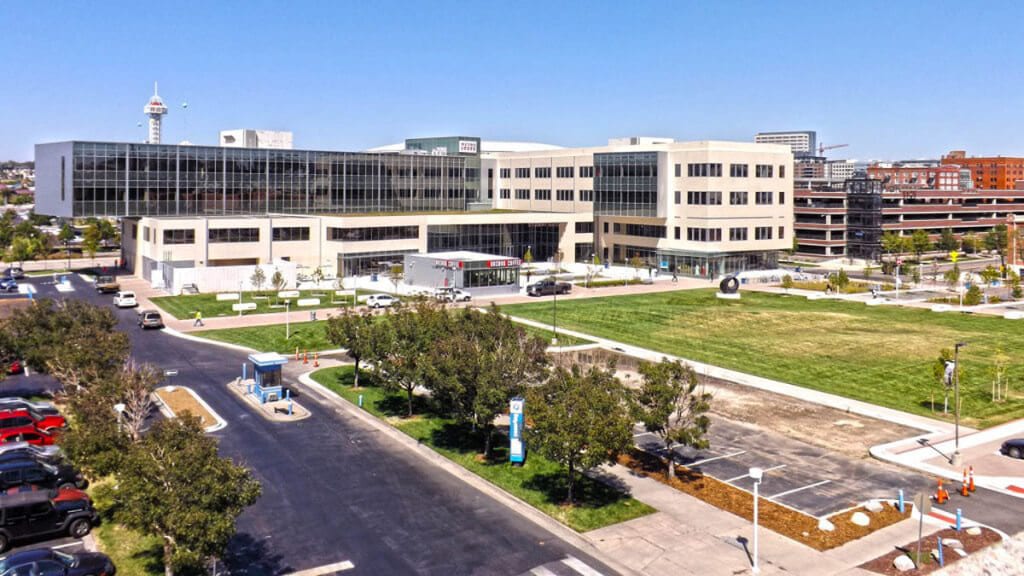 The Metropolitan State University of Denver, also known as Metro State, is a public university that offers 58 majors and 82 minors. MSU also offers graduate programs in teacher education, accounting, and social work. They are known for their high-quality athletics programs, having won national championships in soccer and basketball.
The Auraria Campus is its main campus and is located just across Speer Avenue from Downtown Denver by the Ball Arena. The school shares the Auraria Campus with the University of Colorado-Denver and the Community College of Denver. Students can participate in various fraternity and sorority chapters, student media, and various honor societies.
Those are a dozen of the best colleges and universities in Centennial State. All these fantastic schools provide an unbeatable location by the Rocky Mountains.