Experience the Tri-Lake area here in Monument. The calm and quaint town of Monument is located twenty miles north of Colorado Springs, and fifty miles south of Denver on I-25. It has a few hotels, mostly in the form of bed and breakfasts, and vacation rentals to accommodate visitors.
Whether it's an outdoor activity you're seeking or a laid-back activity like a visit to the town's different distilleries and breweries, you'd be surprised to find Monument as an amazing vacation experience. There's a lot to do all year in this vibrant community of nearly 7,500 people, and several top hotels to pick from.
Probably Monument's Top Hotel Accommodations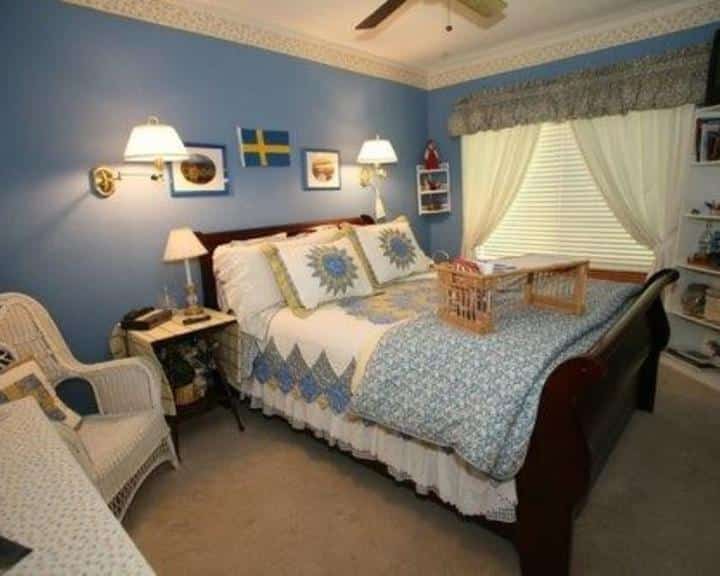 Monument rests at the start of Pike National Forest, so the Rocky Mountains are at your fingertips. Biking, camping, fishing, whatever your outdoor rec of choice is, you can find it close to town. Mount Hermon is the mountain hovering over the town, providing a fun hiking challenge. Explore the nearby village of Palmer Lake, located only 5 minutes northwest of Monument.
Those lucky enough to spend their nights in Monument will still be able to day-trip to all the wonderful tourist attractions of Colorado Springs and the Pikes Peak Region, as well as the Mile High City. Enjoy the best of both worlds in Monument, nature in your backyard, and cosmopolitan fun in either direction on I-25. Though the town is small, that's all part of its charm.
This section contains referral links. If you click through and take action, we may receive a commission, at no additional cost to you. 
Here are our choices for the top hotels in Monument, CO, in no particular order:
Rogers Inn The Pines – European b&b hospitality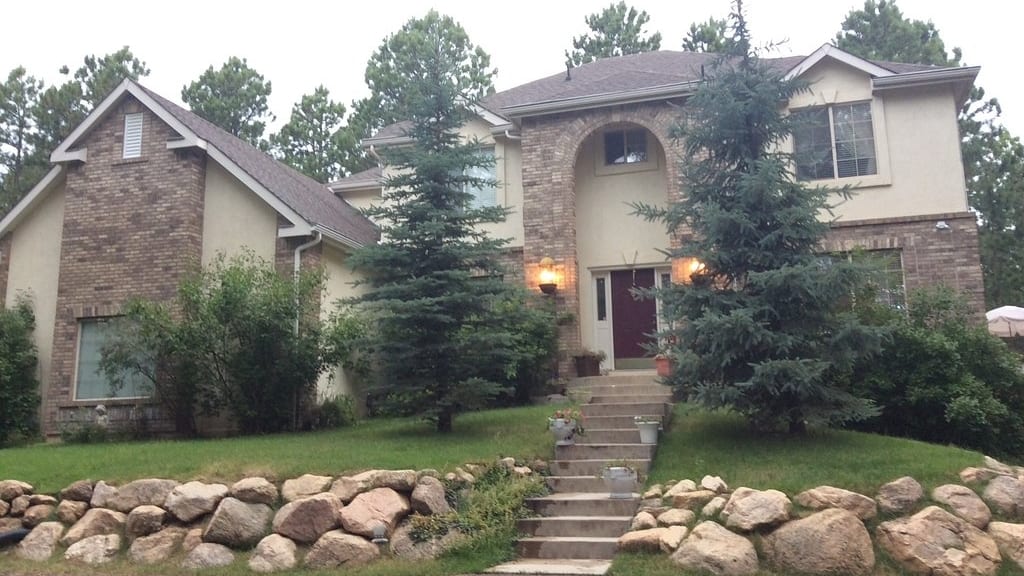 Monument is a small town in El Paso County, but it has a unique charm. If you're tired of staying at repetitive hotels and uneventful motels, you can take a change of pace and check out Rogers Inn The Pines.
This magnificent B&B is nothing short of magical. The place stands out from the moment you arrive.
Surrounded by a beautiful lawn and tall pines in the background, it feels like one of those houses that feature in magazines and movies. The inn is elegantly designed to blend with nature and it does that by going with colors that are not contrasting with the pine forest at the back.
Inside, you'd find interesting trinkets and memorabilia from the inn's owners. You'll feel a warm welcome as the inn's staff accommodates you during your stay.
Rogers Inn The Pines has suites themed according to different European locations. Though it may feel like you're staying at a faraway cabin, the inn features modern amenities like TV, WiFi, printers, telephone, and private baths. They have two indoor common areas where you can relax with a fireplace. They have a boutique "English Pub" where you can enjoy afternoon refreshments.
If you're done admiring the unique elements of the interiors, you can bask in the glorious views (which you can also see from your room) of the evergreens that seem to go on forever. They have outdoor decks where you can enjoy your breakfast, make a firepit, or enjoy a warm bath. Lastly, top your experience with their gourmet homemade breakfasts.
18750 Rogers Pine Grove, Monument, CO 80132 | 719-488-4355
Check prices, availability or book Rogers Inn The Pine
Tucked between Colorado's two largest cities, make Monument a gateway for your next adventure. Thanks for checking out our list of top Monument hotel accommodations!