Monument is an often overlooked town on I-25, between Denver and Colorado Springs. Its location on Colorado's Front Range nestled against the foothills puts nature at its backdoor. And literally. The Pike National Forest borders it to the west.
As part of El Paso County, Monument lies less than thirty minutes to downtown Colorado Springs. It's the biggest attraction is nature and the nearby Palmer Lake.
Recreation
Explore the Tri-Lakes region and discover the attractions in this old mining town. Though it's a small town compared to its neighbors (like Colorado Springs and Denver), you'd find many activities to do here. You can shop at the Farmer's Market, enjoy an afternoon at the King's Deer Golf Club, or be a little more adventurous and experience the town's Colorado Heights Camping Resort!
Monument also has a budding art scene. Check out the Front Range Open Studios where artists and craftsmen open their doors to the public. The studio explores the creative process of these artists and shares the journey to the public.
"We must share the way our art is made, so others understand and realize the true value of our work, not only in price but as part of our cultural history of creating beautiful things. In today's world, people have a need to reconnect with what is essentially the most human experience, to work with one's hands, mind, eyes, and heart to create beauty."
You'll be able to appreciate the calmer ambiance of the town. Nonetheless, Monument may be able to dismiss your notion that this is just another drive-by town.
Wine, Beer and Booze
Monument's strength is its land. Because of this, there have been many local brands that have built their roots here in Monument.
300 Days Distilling – Distillery and tasting tours where the "best sippin' moonshine this side of the Continental Divide" is made. Their products have been in town since the 1870s and they are known for "300 days of Sunshine," a unique drink made in Colorado's Rocky Mountain Front Range "using methods that predate prohibition."
Pikes Peak Brewery – A proud Colorado brand that specializes in making craft beers. They're newer, established in 2011, and have already made waves throughout Colorado. They highlight classic beer styles and uses the "country's finest ingredients" like fresh grains and hops. Monument is a big inspiration for the Pikes Peak beers.
Accommodations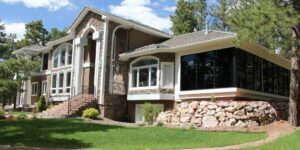 Top 3 Cool Hotels in Monument – Experience the Tri-Lake area here in Monument. The calm and quaint town of Monument is located twenty miles north of Colorado Springs, and fifty miles south from Denver on I-25. It has numerous hotels…
Special Events
Aug – Pickin' On The Divide Bluegrass Festival – Summer day of bluegrass in downtown at Lambach Park.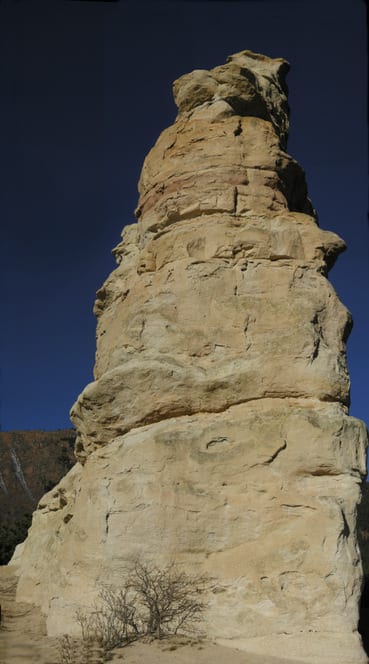 Activities near Monument
Federal Lands:
Towns: