With 15 miles of trail perfect for hiking and biking along the water, Pikes Peak Greenway Trail is a perfect path in the direction of exploring the beauty Colorado has to offer. Running through Colorado Springs, this trail is central to what the city has to offer while providing a chance to escape into the wilderness.
The Greenway Trail begins at its junction with New Santa Fe Regional Trail just south of the United States Air Force Academy. The New Santa Fe Regional Trail is the furthest north in this connected trail system, beginning in Palmer Lake and Monument. After connecting with the Pikes Peak Greenway Trail it stretches south to the Fountain Creek Regional Trail at El Pomar Youth Sports Park.
Along the way, hikers and bikers will be able to directly pass thru a number of parks, including (north to south) Gossage Youth Sports Complex, Boddington Park, Monument Valley Park, and America the Beautiful Park. Find parking at any of the multiple public parks along the way for easy access to the trail.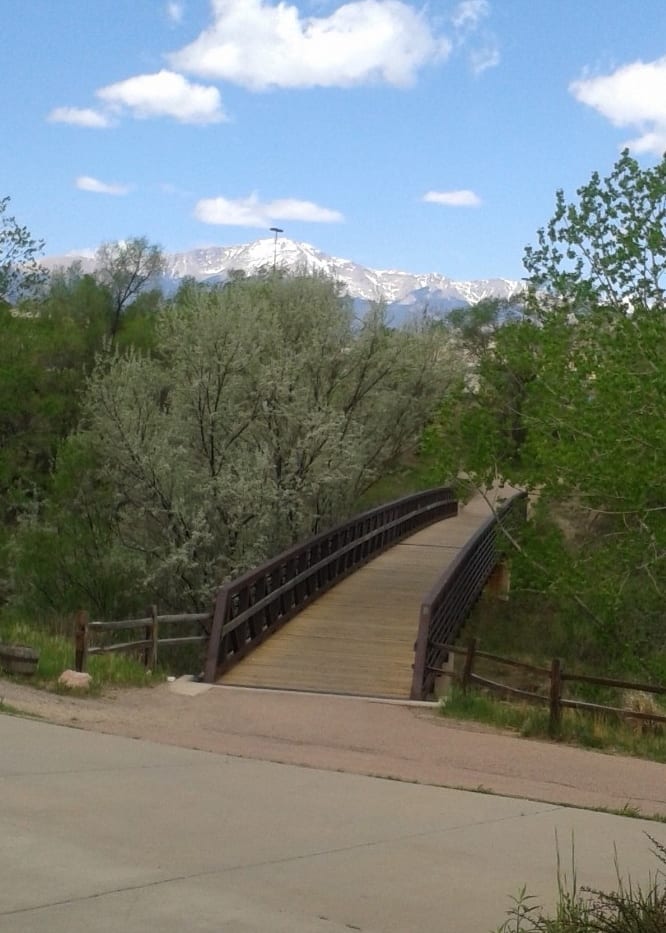 Part of a larger system of trails, the Pikes Peak Greenway Trail connects to the New Santa Fe Regional Trail in the north, and the Fountain Creek Regional trail in the south. While traversing the asphalt, concrete, crushed stone, and dirt trails, visitors will experience dramatic views of Pikes Peak and the surrounding mountains.
Access can be found at any of the aforementioned parks, or at the Edmundson Trailhead, which lies at the north start of the Pikes Peak Greenway Trail. Take exit 149 from I-25, heading west on Woodmen Rd. Shortly after passing west through the intersection of Woodmen Road and Commerce Center/Corporate Drive, you'll make a right arriving at the trailhead's parking area.
Details
Address: Colorado Springs, CO
Phone: 719-520-7529
Season: Year round
Length: 15 miles one-way