Spanning the 10.8 miles between Pikes Peak Greenway Trail and Fountain Creek Regional Park, Fountain Creek Regional Trail provides access to two of the area's top nature destinations. The trail itself welcomes bikers, hikers, joggers, and people just out for a stroll.
Beginning at the El Pomar Youth Sports Complex the trail will take you all the way to Fountain Creek Regional Park, a 460-acre wetlands park teeming with nature and sporting views of rolling meadows and Pikes Peak.
Trail access is at 2010 Duckwood Road in Fountain, and following Willow Springs Ponds and Duckwood Athletic Fields trailheads. With its proximity to the wetlands, the area has been known to flood. Be sure to check current advisories before heading out for a day of absorbing what nature has to offer.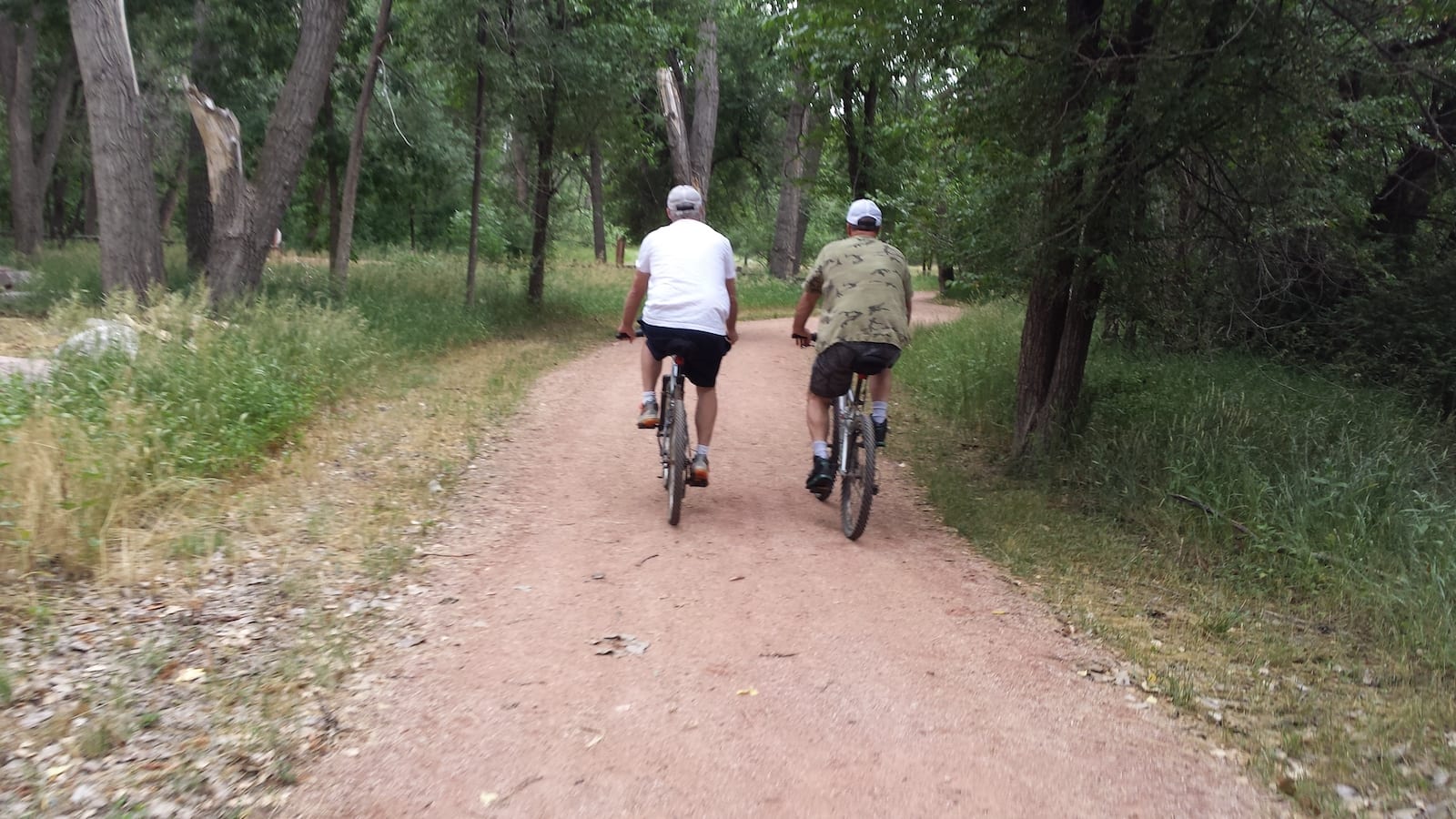 Whether out for a short hike through iconic Colorado ecosystems or connecting to the larger trail system, the Fountain Creek Regional Trailhead serves as a prime tributary to exploring what the area has to offer. The trail connects to the north with the Pikes Peak Greenway Trail.
This one travels 15 miles north through Colorado Springs to the last leg of the trail system, the New Santa Fe Regional Trail. This northernmost portion goes 10.8 miles from The Springs through Monument, ending in nearby Palmer Lake.
Details
Address: Fountain, CO 80817
Phone: 719-520-7529
Season: Year round
Length: 10.8 miles one-way
Website: communityservices.elpasoco.com/parks-and-recreation/fountain-creek-regional-trail