Cascade is a tiny tourist town that sits at the gateway to Pikes Peak Highway. It's situated in the scenic Cascade Canyon on Highway 24, in a section known as Ute Pass. The town got its name from the many waterfalls in the area.
Its neighbor, Chipita Park shares a mailing address with the town. For census purposes, it is referred to as Cascade-Chipita Park, and as of 2020 had a population of 943. Cascade resides at an elevation of 7,795 feet in El Paso County. There are a few places to eat in town, access to many hiking trails, and some unique shops to browse. 
History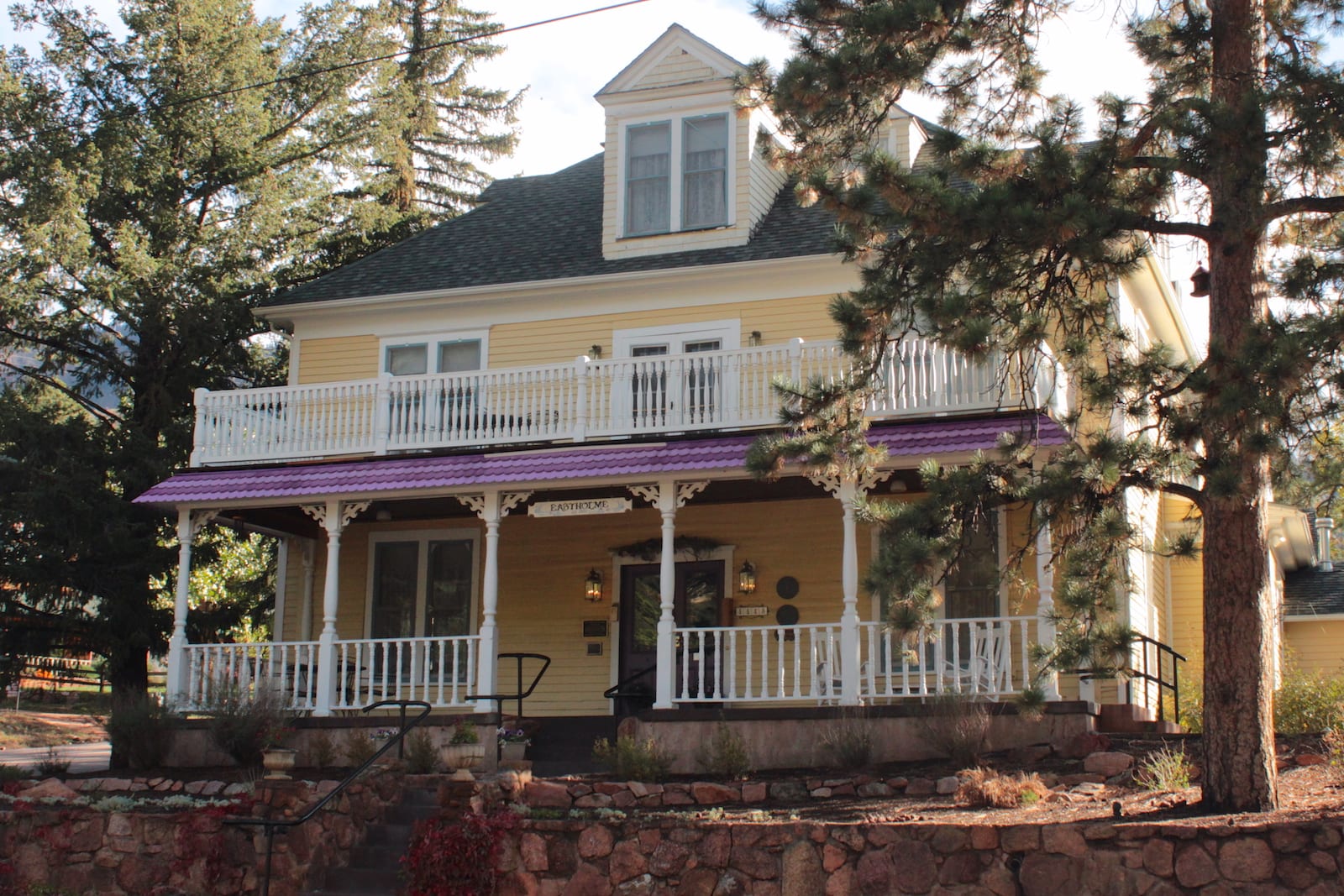 The area was originally a camping spot for Ute Indians and others passing from the Plains to the Rockies. Officially established in 1886, Cascade quickly drew in tourists with the building of the Ramona Hotel in 1888. Three main hotels operated in town until the 1920s.
Another important part of the town's growth were the thousands of tourists that traveled the Ute Pass via the Colorado Midland Railway. A carriage route up Pikes Peak would pick up passengers at a railroad stop in town. This operated until 1902 but declined in popularity when the Pikes Peak Cog Railway opened in 1892 in nearby Manitou Springs .
When automobiles started traveling the pass in the 1920s, two of three hotels closed because of dwindling visitors to the town. The town remains an overnight destination, featuring various B&Bs, inns, and cabins, some creekside. 
Main Attractions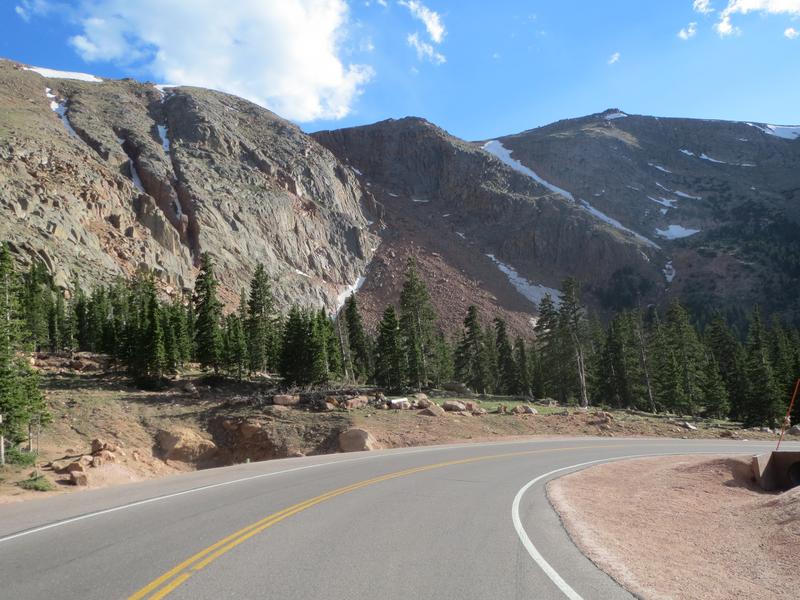 Pikes Peak Highway – Built in 1888, this toll road is open year-round, weather permitting. You can drive your car or take the Pikes Peak Cog Railway in Manitou Springs up to the 14,110-foot summit. The road is filled with switchbacks, so make sure you are comfortable driving close to steep edges before you start your adventure. 
North Pole – Santa's Workshop – Built in 1956, the North Pole is a Christmas-themed amusement park that's open from mid-May through Christmas Eve. It has over 20 unique, holiday-themed rides to enjoy and several other fun attractions. 
Read about the amusement and water parks in the Colorado Springs area.
Recreation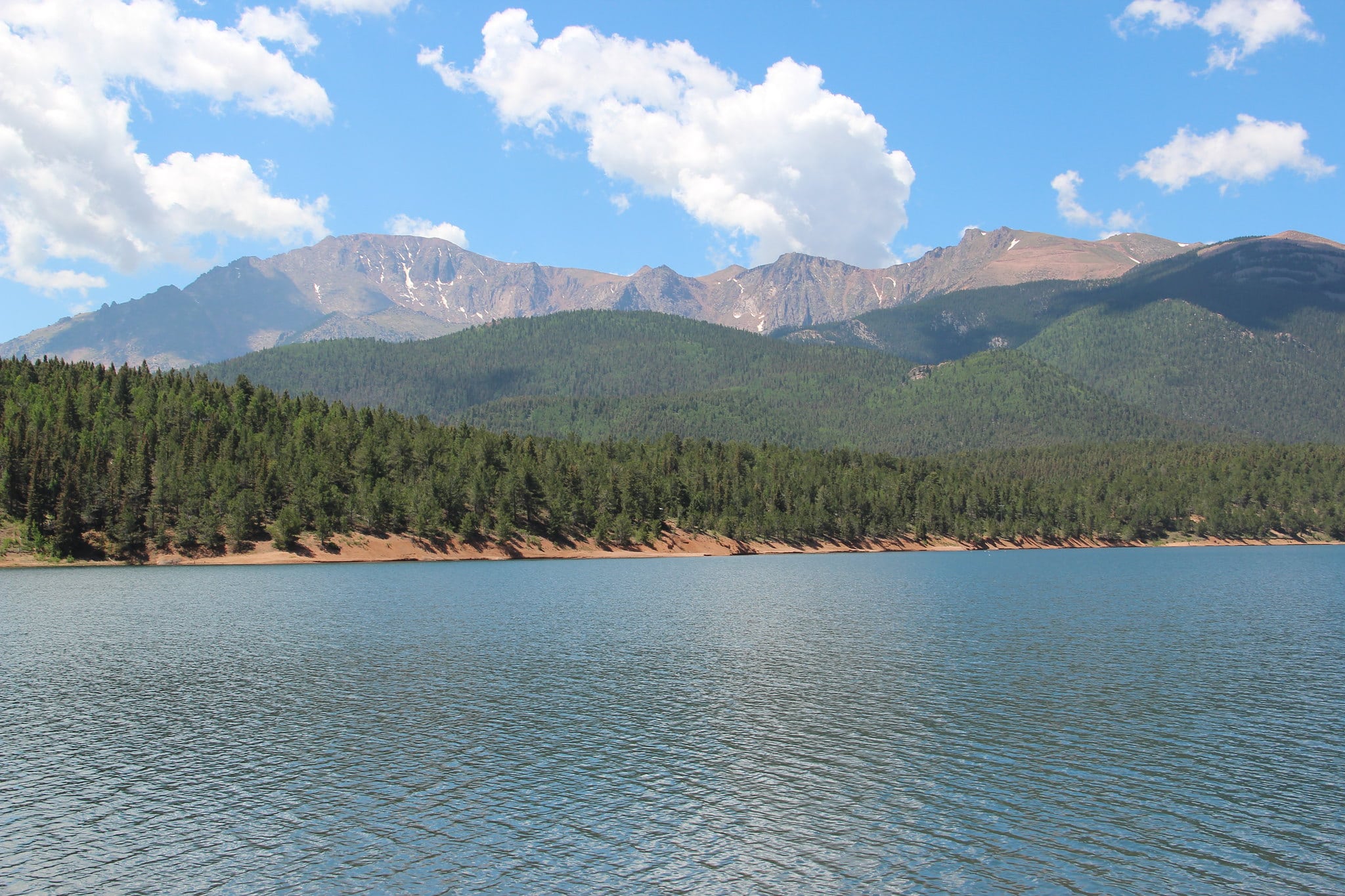 Camping – Lone Duck Campground is right off Highway 24 a little north of downtown Cascade and has spaces for both RVs and tents to set up. They have 7 cabins for rent, sleeping up to 5 people. There is a pancake breakfast, a heated pool, and an arcade for guests to enjoy.
Read about the camping near Manitou Springs and Pikes Peak.
Fishing – 
Crystal Creek Reservoir is a short drive up the Pikes Peak Toll Road from downtown and is very well-stocked with rainbow and cutthroat trout. A fishing permit is required and anglers can choose to fish from a non-motorized boat or the shoreline.
Fountain Creek runs through town and offers some opportunities to catch trout and bass.
Hiking –
Crowe Gulch is a little past the entrance of the Pikes Peak Highway and has a hiking trail off the main picnic area. It is known to be windy so make sure you bring a jacket.
Heizer Trailhead offers a steep but enjoyable hike to beautiful views of Cascade and Colorado Springs, totaling 6.1 miles.
Accommodations
This section contains referral links. If you click through and take action, we may receive a commission, at no additional cost to you. 
Rocky Mountain Lodge – Off of the main lodge, which hosts tea parties frequently, this luxury 2-person suite is a cozy spot for a weekend getaway. There is a private hot tub with views of the mountains on the deck to enjoy.
Blue Spruce Inn & Caboose – This unique accommodation is a refurbished, built-out train caboose, or you can opt for their more traditional Inn room. Each space has a separate sitting area, free wi-fi, and a private hot tub.
Cascade Lodge – A great affordable option for the whole family. The lodge is family-owned and offers friendly service, clean rooms, and a great location in town.
Read about the best hotels in Cascade and Green Mountain Falls.
Read about the cabins to rent near Colorado Springs.
Dining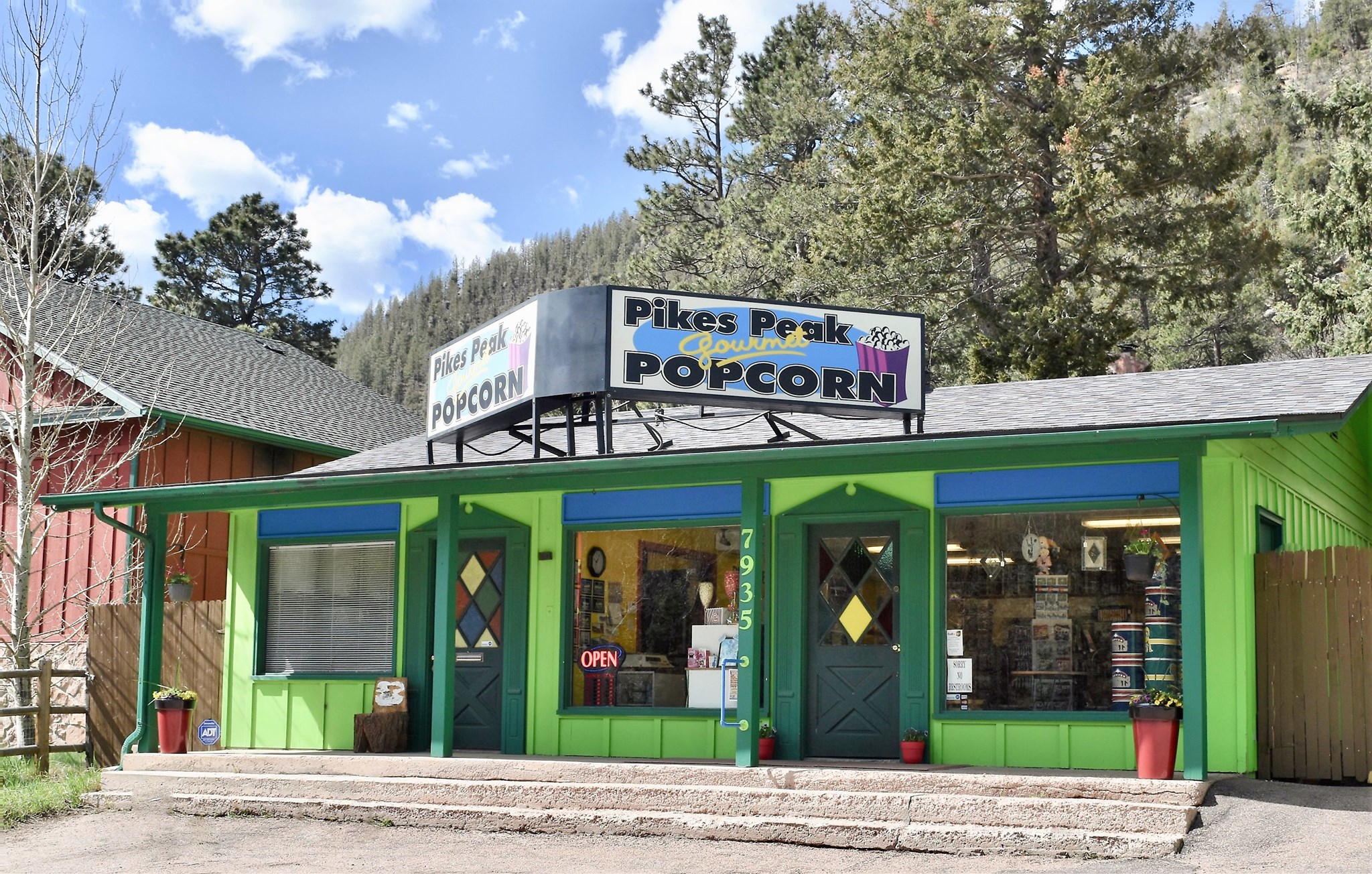 Fern's Diner + Drinkery – A vegan eatery in a vintage diner space.
Pikes Peak Gourmet Popcorn – While this is not a full-service restaurant by any means, it deserves to be mentioned. There are endless varieties of flavored popcorn that guests rave about, and the staff are notably friendly and helpful.
Special Events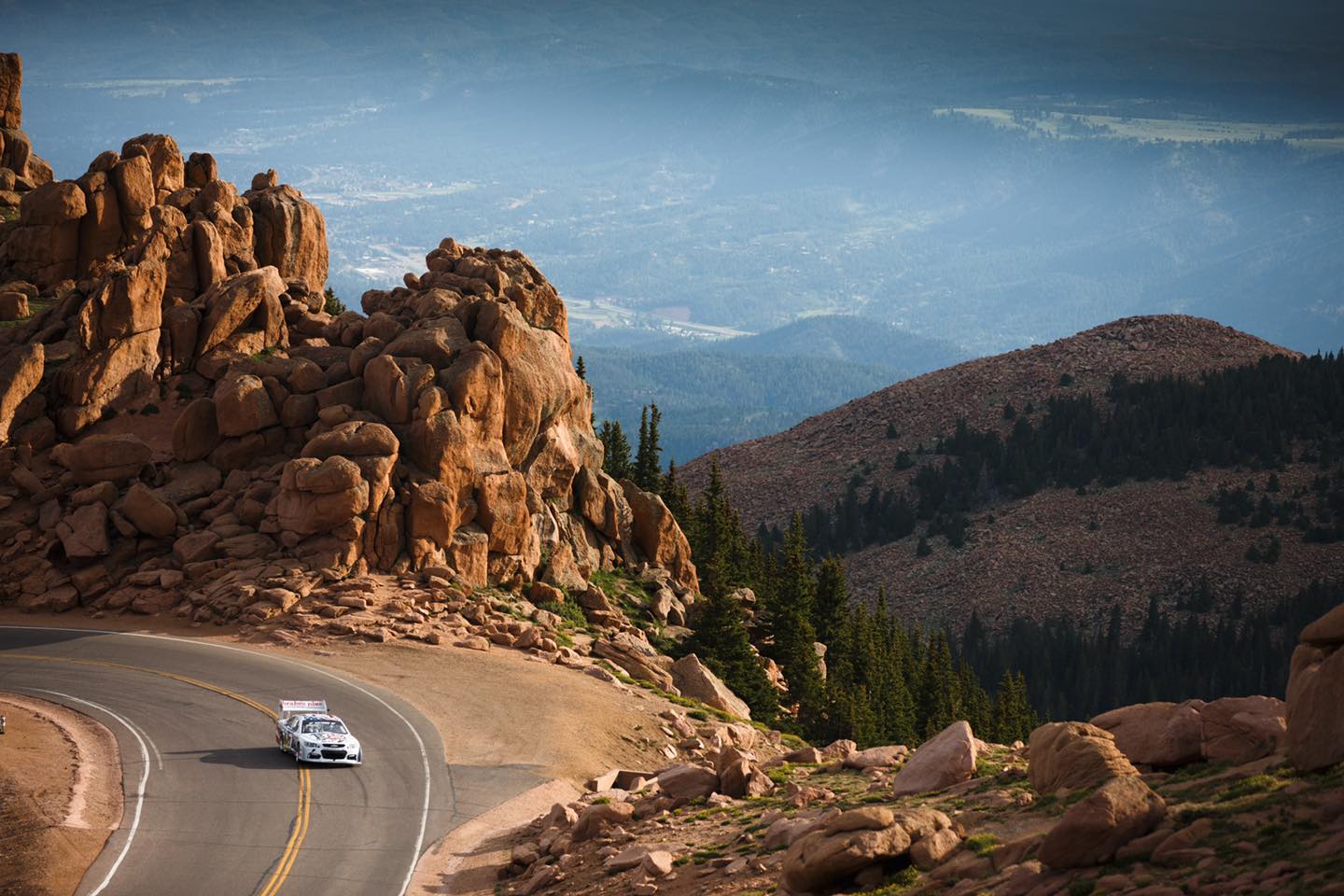 Jun – Pikes Peak International Hill Climb – It's the second oldest car race in the United States, held in late June. It was founded by Spencer Penrose in 1916.
Aug – The Broadmoor Cycle to the Summit – A competitive race situated 14,115 feet above sea level. Offering multiple categories for competitors, racers will climb over 1,400 feet across the 12.5-mile Pikes Peak Highway course.
Activities near Cascade
Amusement:
Camping:
Barr Camp (requires a massive hike up Pikes Peak via Barr Trail)
Federal Lands:
Hiking:
Museums:
Public Parks:
Railroads:
Scenic Drives:
Towns:
Latest in Cascade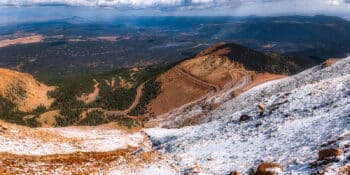 Known as "America's Mountain", Pikes Peak features an impressive summit of 14,115 feet and plenty of…