Resting in the shadow of Pikes Peak are the small mountain communities of Cascade, Chipita Park, and Green Mountain Falls. Between this quaint trio are several unique hotels and lodgings to accommodate travelers.
Located along the historic Ute Pass in the Rocky Mountains, these towns offer convenient access to a plethora of outdoor activities. Plus, just a short drive to Colorado Springs and Manitou Springs, you aren't far from shopping, dining, and other area attractions. Discover how you can enjoy a cozy mountain getaway with the best hotels in Cascade, Chipita Park, and Green Mountain Falls.
This section contains referral links. If you click through and take action, we may receive a commission, at no additional cost to you. 
Here are our choices for the top hotels near Cascade and Green Mountain Falls, CO, in no particular order:
Adobe Inn at Cascade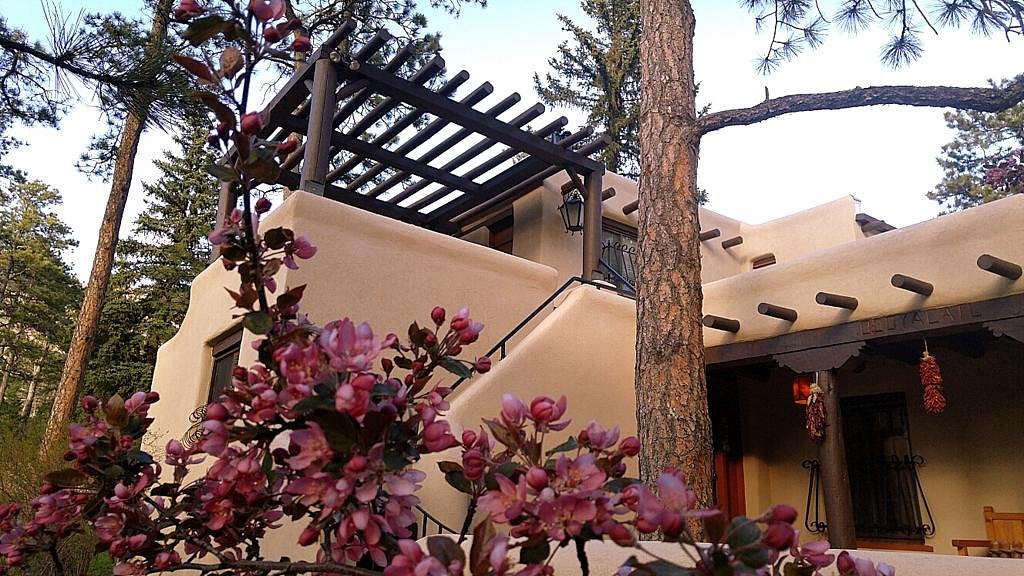 Experience a romantic Santa Fe-style experience and warm hospitality at the Adobe Inn at Cascade. Located in the Pikes Peak region of Colorado, this adobe inn is tucked away in the small community of Cascade. Guests will find themselves nestled within the pines accompanied by sweeping mountain views – all within a convenient location to area activities, attractions, dining, and shopping.
The inn features a blend of Native American and Spanish Folk Art, complete with unique features such as a candle-lit Kiva fireplace, log vigas, and original hardwood floors. Its romantic nature makes this a perfect getaway for honeymoons, romantic weekends, and anniversaries.
Amenities:
Outdoor patios
Mountain views
Common area with books and board games
Free Parking
Free Wi-Fi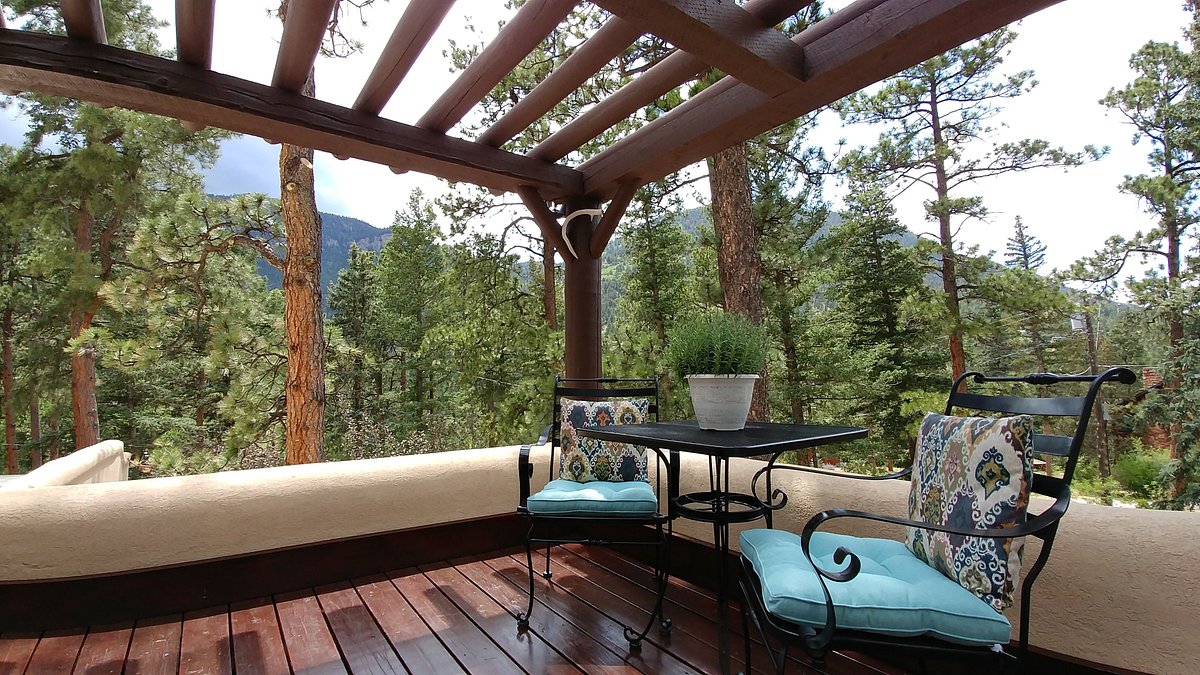 Guests can choose from three Southwestern-style suites that all feature queen beds and private baths. Choose from either the Moonlight Suite, Ponderosa Pine Suite, or Adobe Suite.
Enjoy spacious accommodations that offer mountain views, a kiva fireplace, separate living areas, unique décor, and some with a private balcony. Rooms include a refrigerator, HDTV, coffeemaker, wine glasses, and plush bedding.
4675 Hagerman Rd, Cascade, CO 80809 | 719-684-2194
Check prices, availability or book Adobe Inn at Cascade
Cascade Lodge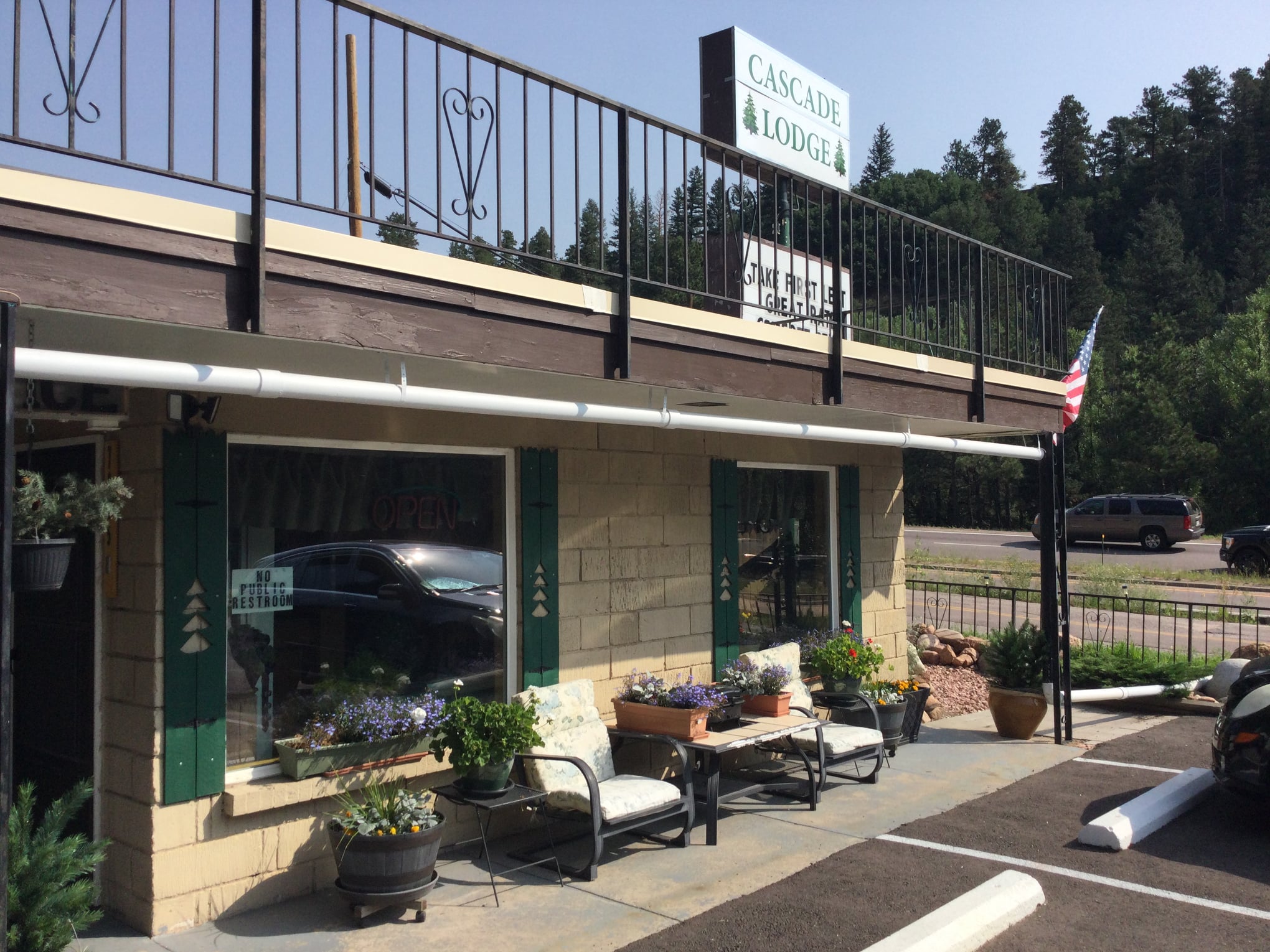 For an affordable stay with not a lot of fuss, stop in at the Cascade Lodge. Nestled between Pikes Peak and Garden of the Gods, the Cascade Lodge provides the ideal location for exploring the region. The classic roadside motel features quirky details, clean and comfortable rooms, and friendly staff ready to make your stay enjoyable.
Amenities:
Great location
Affordable rates
Pet-friendly rooms
Free on-site parking
Free Wi-Fi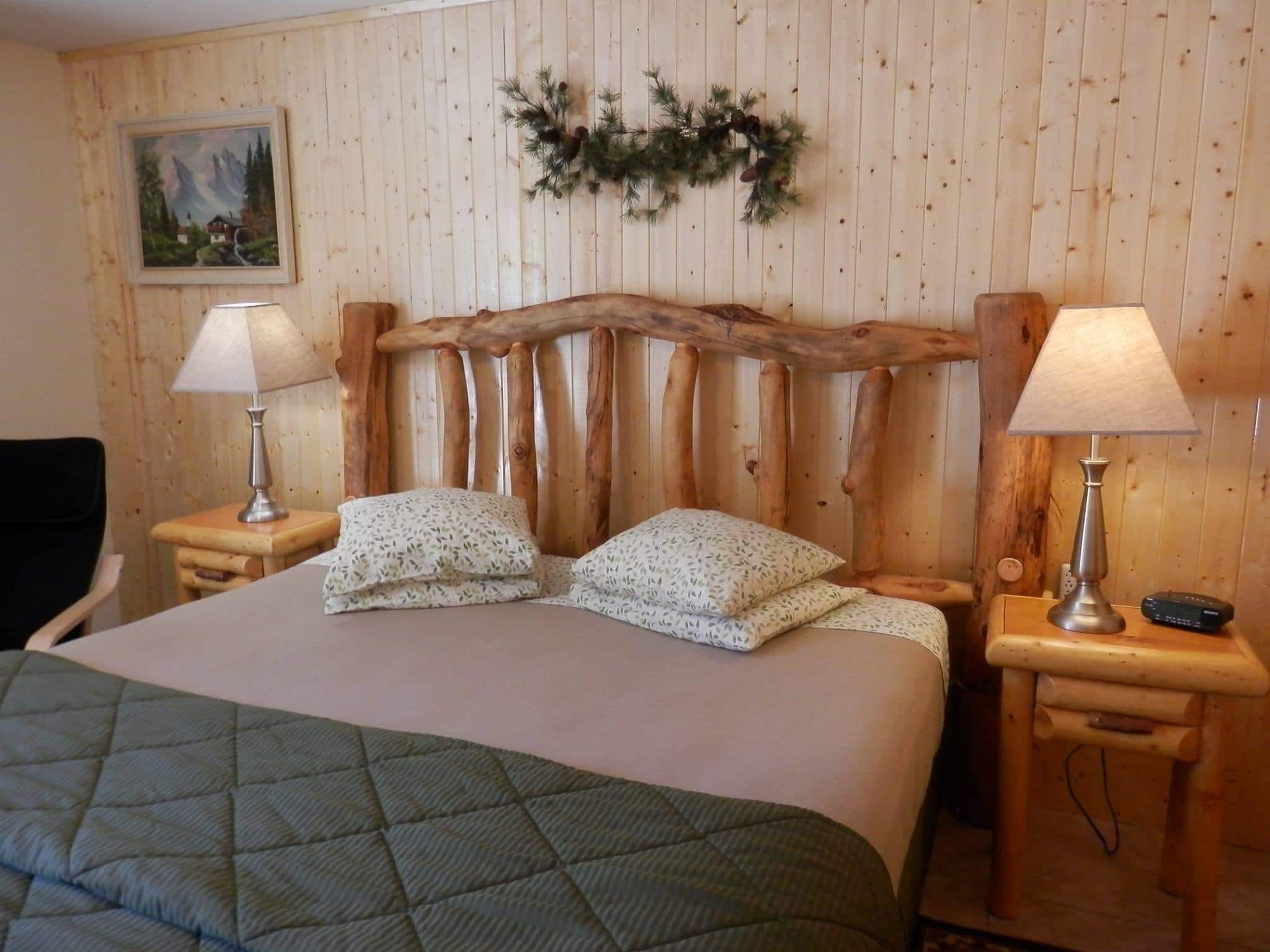 Rooms are basic with decorative bedding, a flat-screen TV, a private bath, a separate sitting area, and outdoor space with a seating area. They appear to only take bookings through the phone or contact them via Facebook.
7885 US-24, Cascade, CO 80809 | 719-433-3914
Check prices, availability or book by calling
The Outlook Lodge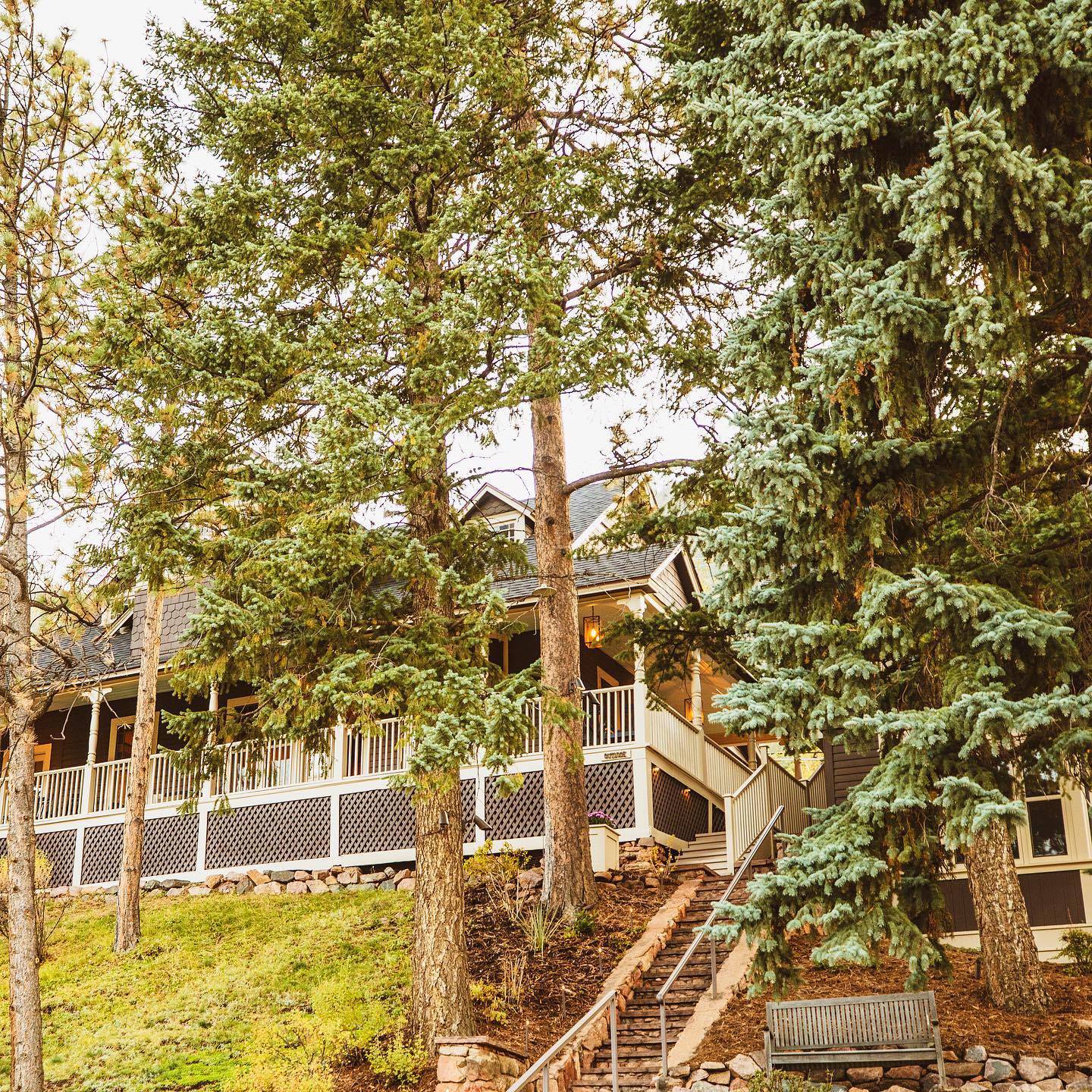 Bask in the beauty of Green Mountain Falls with peaceful waterfalls, mountain trails, and dense aspen groves when you stay at the Outlook Lodge. Nestled in the pines, perched high on a hill, the lodge offers stunning views of the area and a cozy environment for your secluded mountain retreat.
Stay for the weekend or stay for a week. There is plenty to do nearby to keep you busy with outdoor activities, shopping, and local dining nearby. On-site guests of the lodge are welcome to enjoy the on-site full kitchen, outdoor grill, fire pit circle, sitting and common area, plus a cozy fireplace and an outdoor hot tub.
Amenities:
Scenic surroundings
Firepit & outdoor BBQ
Outdoor hot tub
On-site full kitchen
Free parking
Pet-friendly
Free Wi-Fi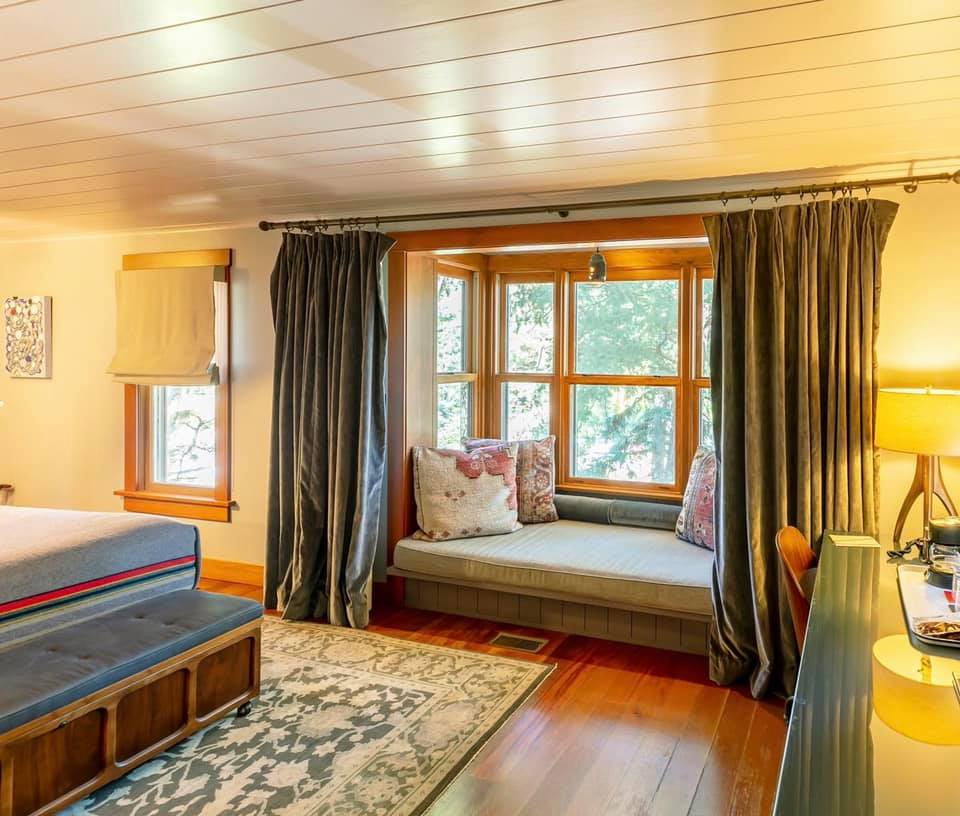 The Outlook Lodge offers a variety of accommodations that can be found at the lodge with everything from standard and deluxe rooms to larger family suites featuring three bedrooms and two bathrooms. Some accommodations are located downstairs and some are upstairs. Guests get to choose when booking.
Rooms feature basic modern amenities such as a flat-screen TV, coffeemaker, refrigerator, and free Wi-Fi. But beyond the basics, guests will also enjoy natural hardwood floors, unique architectural elements, plush bedding, original artwork, lush toiletries, and comfortable surroundings.
6975 Howard St, Green Mountain Falls, CO 80819 | 855-463-2557
Check prices, availability or book The Outlook Lodge
Little Beaver Inn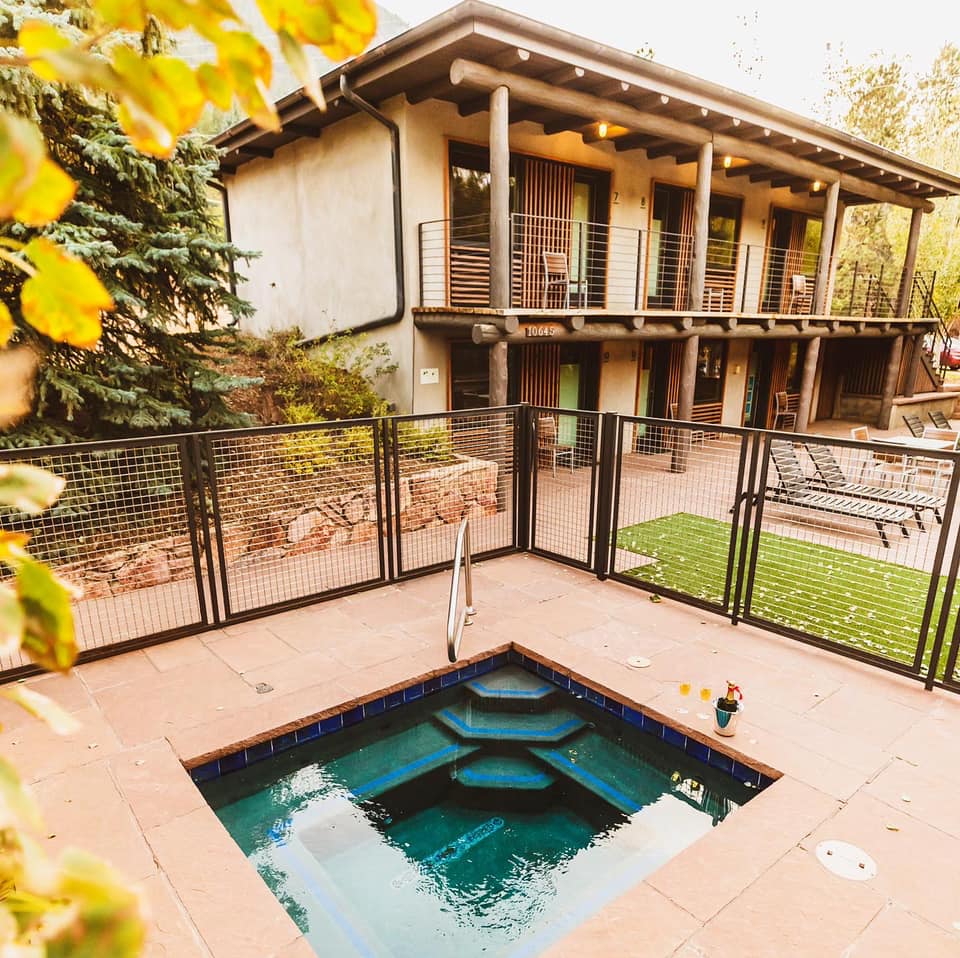 Located next door to The Outlook Lodge, guests will find the Little Beaver Inn. Offering a rustic yet contemporary style, the inn creates a place for luxury and a quiet retreat amongst the Rocky Mountains. Exceptional amenities are what guests will find at the Inn with a heated spa and a scenic terrace bar, plus access to the fire circle and full kitchen at The Outlook Lodge next door.
Amenities:
Scenic views
Terrace Bar
Hot tub/spa
Free parking
Free Wi-Fi
Sprinkled with thoughtful touches, each of the rooms features custom furnishings, fun art, modern décor, plush linens, spa-like showers, and a balcony with mountain views from your front door. Guests can choose from either a one Queen room or a twin bed option. Rooms also include basic modern amenities such as air conditioning, flat-screen TV, and free Wi-Fi.
10645 Ute Pass Ave, Green Mountain Falls, CO 80819 | 855-463-2557
Check prices, availability or book Little Beaver Inn
The Green Mountain Falls Lodge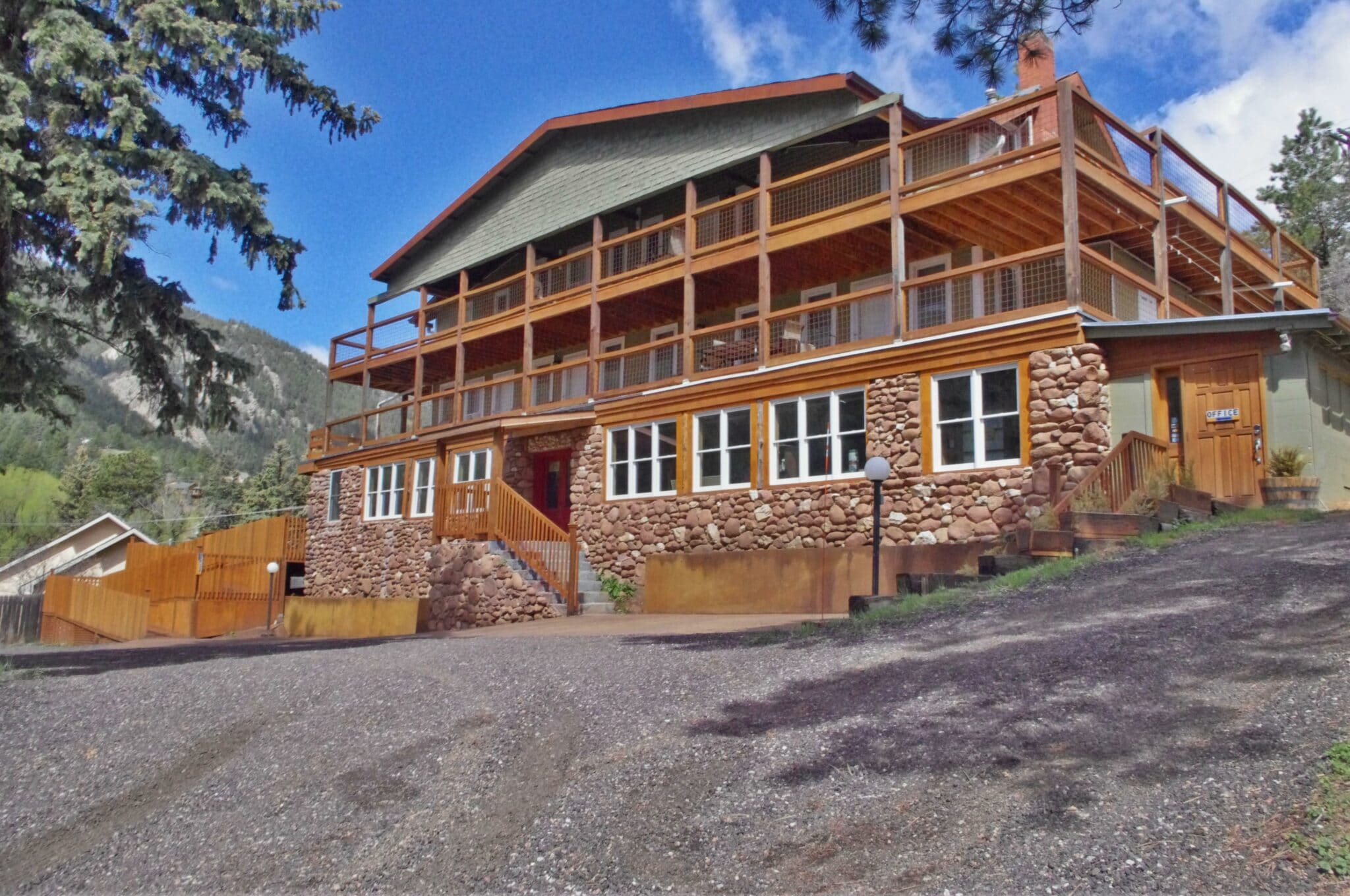 At over 100 years old, the Green Mountain Falls Lodge was originally built in 1910 and has been recently renovated to meet the needs of the modern traveler. Enjoy the spirit of the Rocky Mountains as it was in the 1890s with remaining details of reclaimed wood and original design elements. But with newly remodeled rooms, guests will instantly notice and appreciate the latest updates.
Guests can enjoy hiking trails in the area, with some of the trailheads starting by the lodge. Other activities nearby include fishing, mountain biking, horseback riding, cross-country skiing, and of course Pikes Peak.
The Lodge features a new deck encompassing three sides of the building, offering breathtaking views of Pikes Peak and the surrounding mountains. The deck can accommodate large parties and offers a grill for barbecuing and a fire pit for those evening fireside chats.
Amenities:
Scenic surroundings
Newly renovated rooms
Spacious outdoor deck
Outdoor dining area
Free on-site parking
Pet-friendly
Free Wi-Fi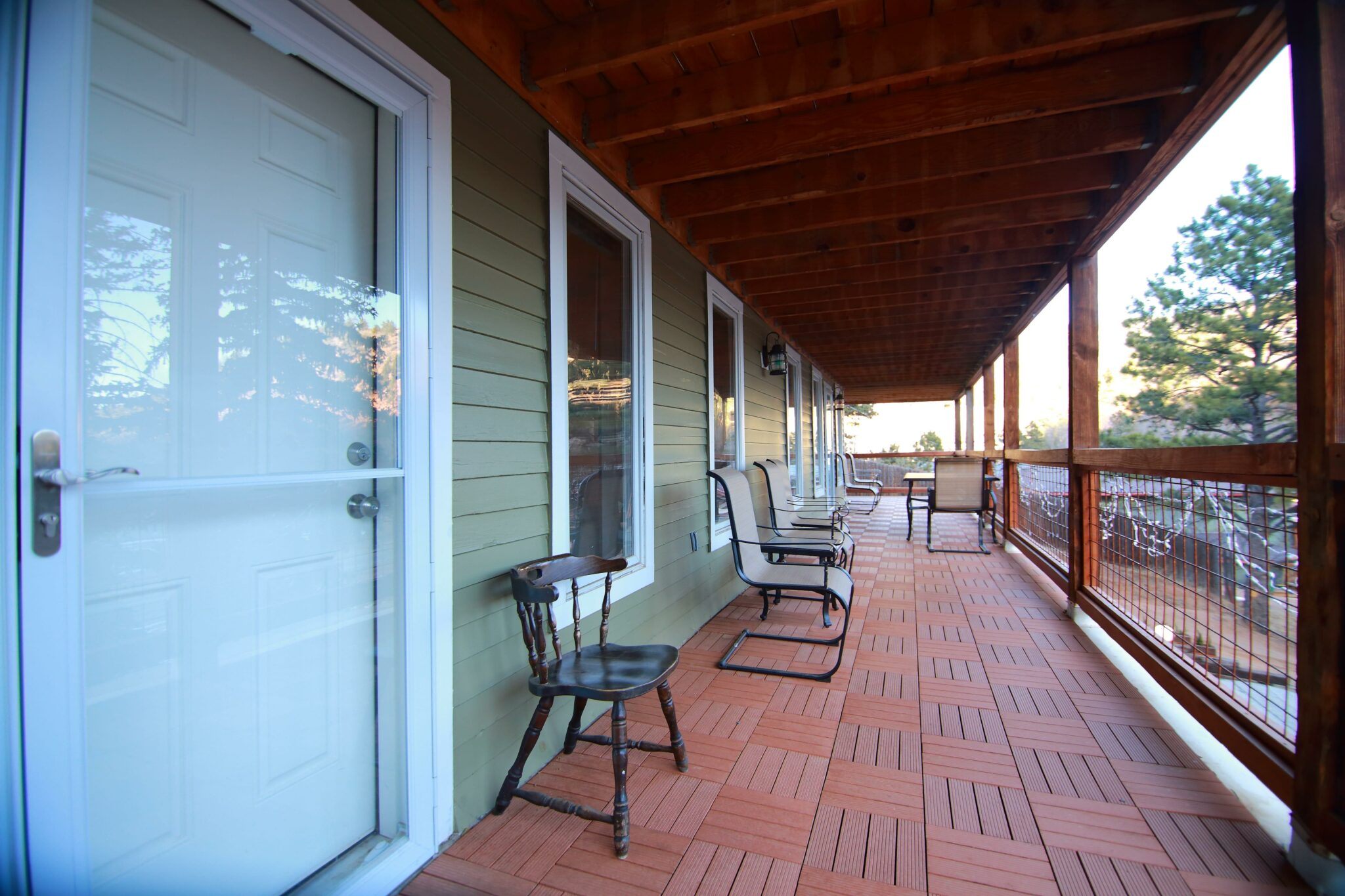 The Lodge features nine bedrooms, including King and Queen deluxe and studio suites, plus one and two-bedroom suites. Most rooms have a Jacuzzi tub, a deck with mountain views, a kitchen, and a separate living area. Every room includes amenities such as a flat-screen TV, free Wi-Fi, plush bedding, and toiletries.
Explore the best of the Pikes Peak region of Colorado with these top hotels near Cascade, Chipita Park, and Green Mountain Falls.