Neighbor tourist spot of Aspen, Snowmass Village holds up to its own charm with its family-friendly activities, vibrant community, and giant Snowmass Mountain. To serve the year-round tourists, there are a number of top hotels and vacation rentals to choose from.
Scenically secluded in the Roaring Fork Valley, Snowmass Village is a popular ski destination. The alpine location gives visitors endless possibilities. The Pitkin County region is rich in history, like the 2010 fossilized Pleistocene, ice age lake bed you can see at the Ziegler Reservoir. You can find a range of accommodations, from luxury 4-star hotels to rustic alpine cabins.
Probably Snowmass Village's Top Accommodations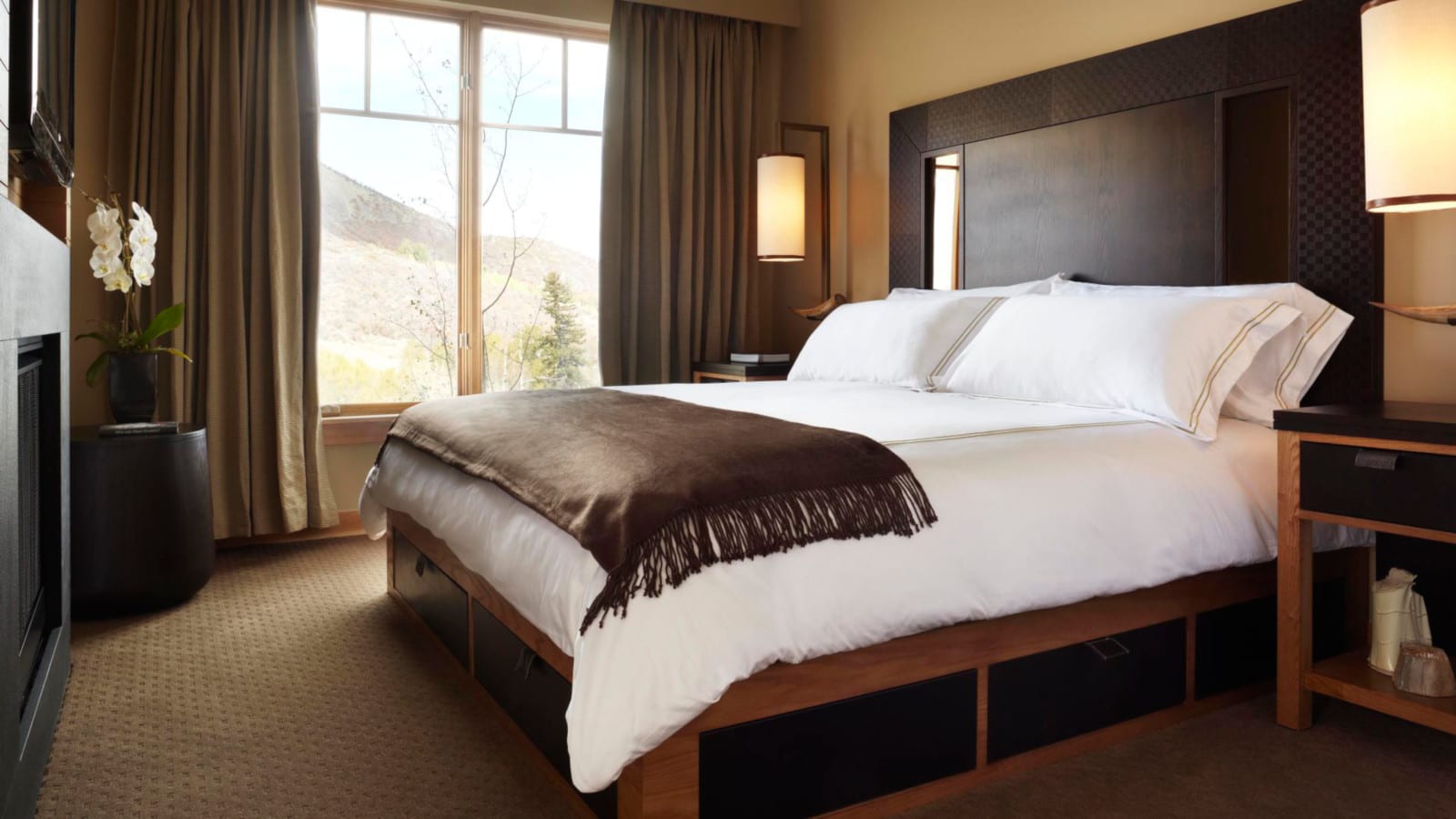 The top tourist spot in Snowmass is Snowmass Mountain. It's the largest of Aspen's 4 resorts, providing a huge amount of terrain for all-year fun. If you purchase the Activities Pass, you can enjoy unlimited rides on the alpine coaster, open both winter and summer. From late June through Labor Day it's a mecca of mountain biking at the bike park.
By the third week in November, there are shallow and steep slopes that are perfect for all types of skiers. For children and the young at heart, enjoy snow tubing. Stay in January for the world's premier snow sports competition, the Winter X Games. And since Snowmass Village is a pretty chilly place, these accommodations will keep you warm and fuzzy during your vacation.
This section contains referral links. If you click through and take action, we may receive a commission, at no additional cost to you. 
Here are our picks for the top hotels in Snowmass Village, CO, in no particular order:
Pokolodi Lodge – 360-snow and mountain views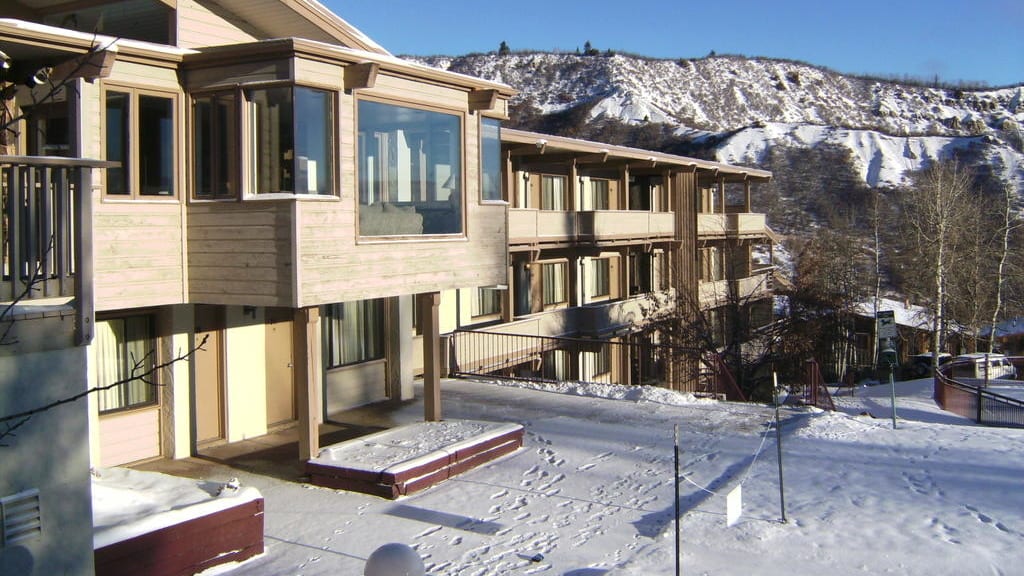 Snowmass Village is known to be the best family mountain ski resort. With hundreds to thousands of tourists visiting every season, you need to find a place that will be comfortable for you (and your family or friends). That's why Pokolodi Lodge has become a favorite for tourists.
Pokolodi means "the small lodge of welcome and happy dreams." Located just 100 yards from the ski slope, the lodge is surrounded by snow. The backdrop of the property is also the mountain (again, filled with snow).
Pokolodi Lodge also knows the snow and the weather are part of their charm. They understand what their guests would need so they have a weather suggestion page on their site so you would know which days are the best to book.
Though Snowmass Village is definitely popular during winter, Pokolodi Lodge offers unique experiences during summer, which they call "Blazing Adventures."
As for the rooms and amenities, they have in-room WiFi, non-smoking rooms, coffee makers, and TV. Though it's a small hotel, the cozy fireplace is an amazing amenity where you can relax after a ski.
Viceroy Snowmass – spa and luxury accommodation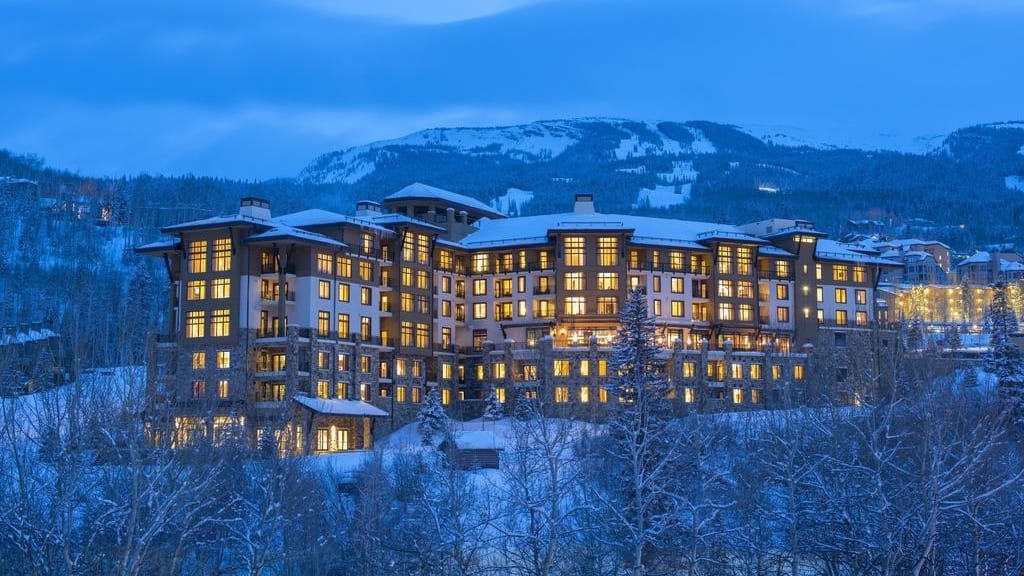 If you are visiting Snowmass with a once-in-a-lifetime itinerary, then one of the worthiest splurges of your trip could be staying at Viceroy Snowmass. The region is usually popular during winter and this luxury residence accommodation just highlights the surrounding white mountains in Snowmass.
Viceroy Ski Resort doesn't only focus on the mountain, and outdoor activities in Aspen, but also evokes modern sophistication.
Designed by Jean-Michel-Gathy of Denniston International, Viceroy Snowmass is known for incorporating environmentally conscious designs into aesthetically pleasing rooms. You will feel like a pampered queen/king while staying here, but that doesn't mean you have to burn a massive footprint while enjoying yourself!
The resort's unparalleled year-round hotel experience features expansive deluxe amenities like in-room fireplaces, private sun decks, full or convenience kitchens, luxury baths (by ROIL and Natura Bisse), and 24-hour in-room dining.
The Studio Residence is 375 square feet (34 square meters) with one king bed and a state-of-the-art bathtub (Natura Bisse and ROIL by Amanda George Bath products) with granite counters. This is perfect for couples, small families, and solo travelers. The Studio Residence has an efficiently-styled kitchen with premium appliances and cookware.
If you're visiting with a bigger group, or if you have more high-end accommodation (just snuggling in Viceroy's cloud-like comfy beds), you can book one of the Residential Suites (ranges from one to four-bedroom suites). The Residential Suites have a more upscale design with truly unique views of the Snowmass landscape.
If you're up for a lux, sustainable Snowmass getaway, book at Viceroy!
Crestwood Condominiums – home away from home
Snowmass Village is irresistible, and we understand why people would want to stay here longer. If you have a full itinerary, then staying at Crestwood Condominiums could be perfect for you.
Their renowned condominium lodgings make for the perfect long-term accommodation. There are eight types of suites that have the same access to world-class amenities and comforts. You can choose from one to three-bedroom suites.
Each condo has a fully equipped kitchen, a gas fireplace in the living room, a BBQ grill and outdoor seating, a dining set, and high-speed Internet.
If you have a busy schedule, you can also use their concierge services and book daily housekeeping and grocery delivery. Since the property is a resort, you can also enjoy a good relaxing spa.
Viewline Resort Snowmass – idyllic simplicity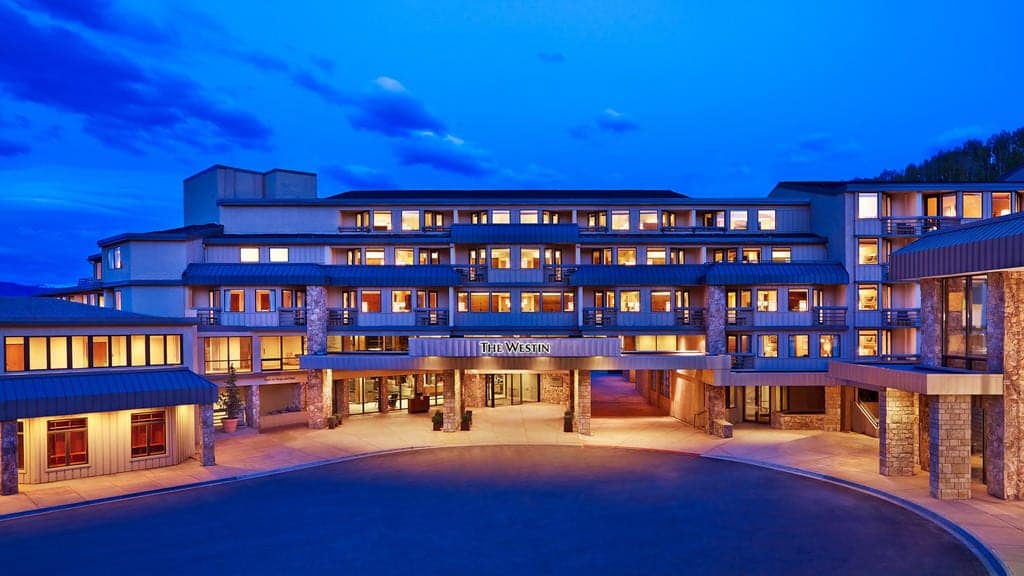 Snowmass' natural landscape that features the beautiful white Snowmass Mountain during winter is enough to take your breath away. If you're not particular about the fanciness of your accommodation, choose Marriott's Viewline Resort Snowmass.
This property features simplicity and highlights the views of Snowmass. Placed on a shallow incline, visitors can enjoy a hassle-free trip from the resort to town. Offering a wide range of options from studio accommodation to 1 bedroom suites, The Viewline Resort Snowmass will be able to accommodate travelers from backpackers to small families.
If you're visiting the Viewline Resort Snowmass, one of the highlights of staying here would be the ski valet. The friendly staff of the hotel will assist you with your ski needs. Whether you're a beginner who needs basic instructions on riding a ski and locking in those ski boots or a pro who likes easy ski-in/out access to the mountain and the lifts, the hotel's staff are known for their service.
Mountain Chalet Snowmass – slopeside mountain lodges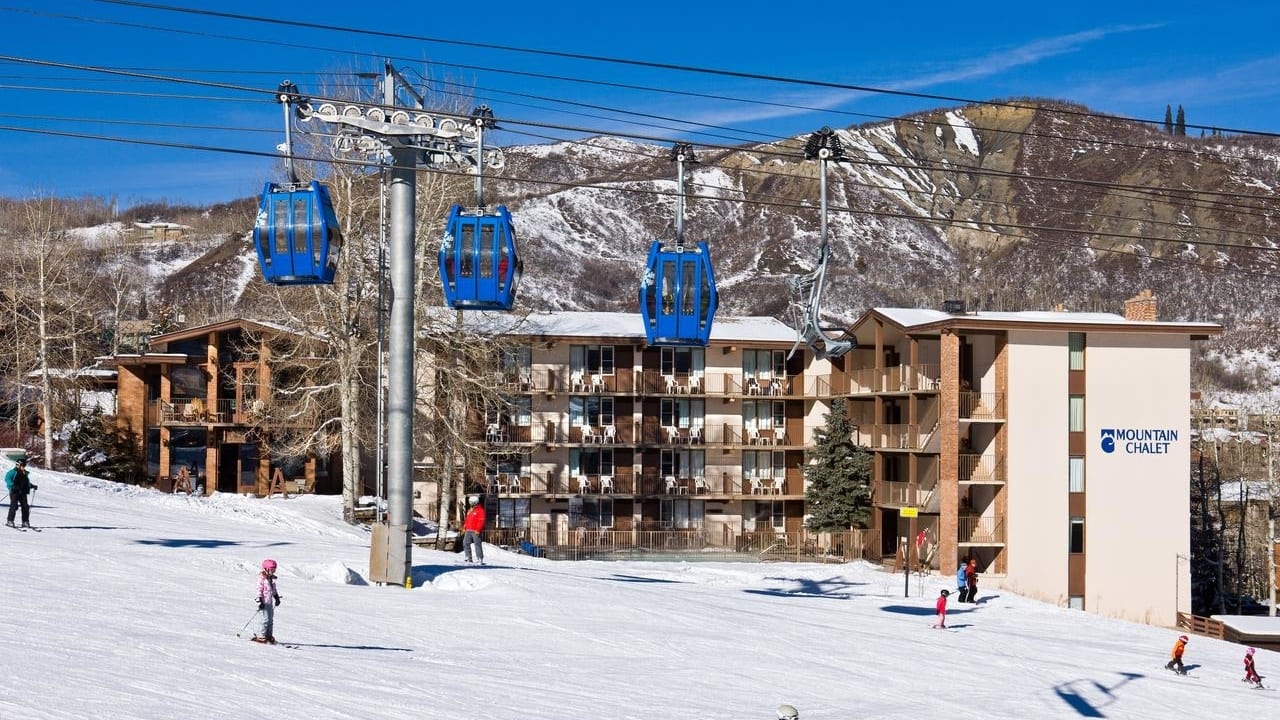 If you want a more rustic look, check in at Mountain Chalet Snowmass. The property was created with the ski culture in mind. They even have their own ski group, the Potomac Valley Skiers who use the chalet every year.
It's one of the traditional ski-in/ski-out lodges in the region. Located directly on Fanny Hill, the property is best known for its accessibility in the town. The accommodations have a nice, refreshing look, with ample space for your luggage (and ski accessories).
Aside from tourists, the lodges are frequently visited by locals because of their popular coffee and hot chocolate.
Though Snowmass is popular during ski season, Mountain Chalet's Marianne Soponis notes the place is beautiful during summer too, They usually have special pricing during summer (so check that out on the link below).
Stonebridge Inn – grand 3-star hotel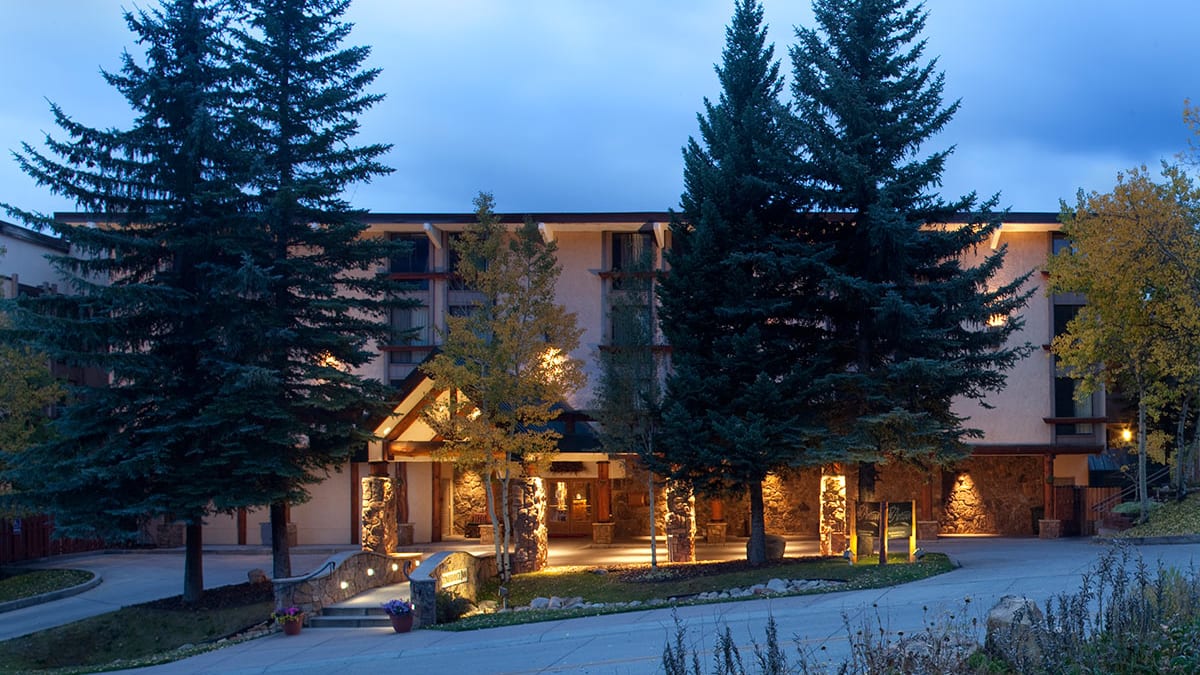 Snowmass Village is a world-renowned tourist spot. One of the newer reasons tourists are visiting the town is to attend celebrations like weddings and reunions. Most of those events are more popularly held at this very hotel, the Stonebridge Inn.
Stonebridge Inn features a massive property with 93 spacious studio units and suites. Since this is a relatively larger property, you can get a complete pampering experience just within the property. From the four-season hot tubs, and the outdoor pool, to the local's favorite bar and restaurant, The Artisan, you're set to have the time of your life.
The property is also highly rated by family visitors. Aside from the amazing hotel features, you'd also be amazed by the traditional architecture and interior design that highlights the mountain lifestyle in Snowmass.
Capitol Peak Lodge – simple condo living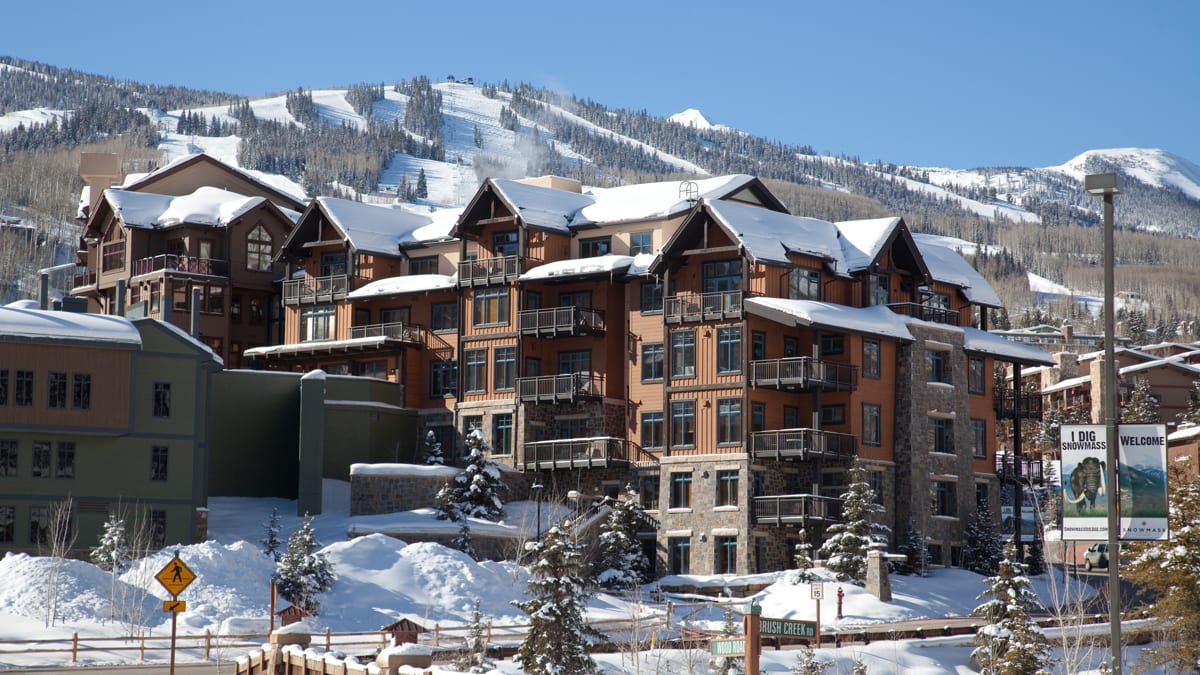 Capitol Peak Lodge is a top-rated accommodation in Snowmass Village, and there's a proper reason for that. The property is known for its high quality of service.
They have seven room configurations that range from studios and one, two, and three-bedroom suites. There are also much-needed alpine facilities like a fitness center, two hot tubs, a pool table, and ski locker rooms.
The rooms are luxurious, but they are designed with home comforts in mind. The familiar color tones that'll make you feel right at home. Every Residence in Capitol Peak Lodge offers a full suite of amenities like a complete kitchen, living room, dining room, furniture, private wrap-around deck, and of course, majestic views of Snowmass Village.
Whether you're traveling solo, by pairs, or with big groups, if you need comfort and full "house" utility, then Capitol Peak Lodge is an excellent choice for you.
Timberline Condominiums – suburban vibe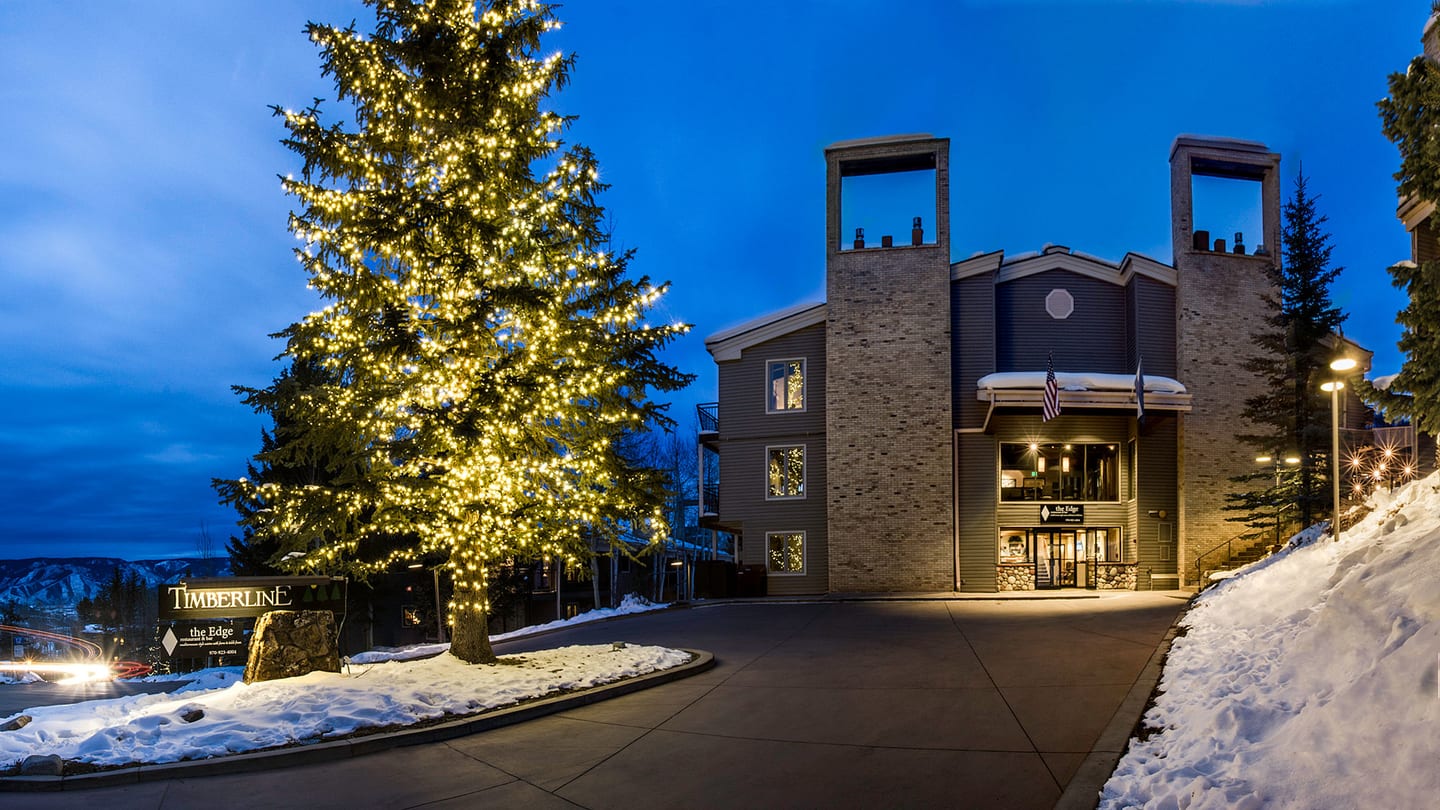 Planning a trip can always be tricky, and one of the most uncomfortable things you can experience is staying in a place that doesn't give you a sense of home. If you want to stay in touch with that homey ambiance, Timberline Condominiums is a terrific Snowmass accommodation for you.
The property specializes in creating holistic spaces (filled with complete home amenities like a full kitchen, living and dining room spaces, and spacious rooms). If you're traveling solo, you can also book a smaller, studio condominium, approximately 365 square feet, and enjoy a fully-equipped kitchen.
As for other features in Timberline, they have a pool, spa, fitness room, a ski in/out location, on-site restaurant, business center, laundry, and relaxing sundecks.
Laurelwood Condominiums – rustic with modern features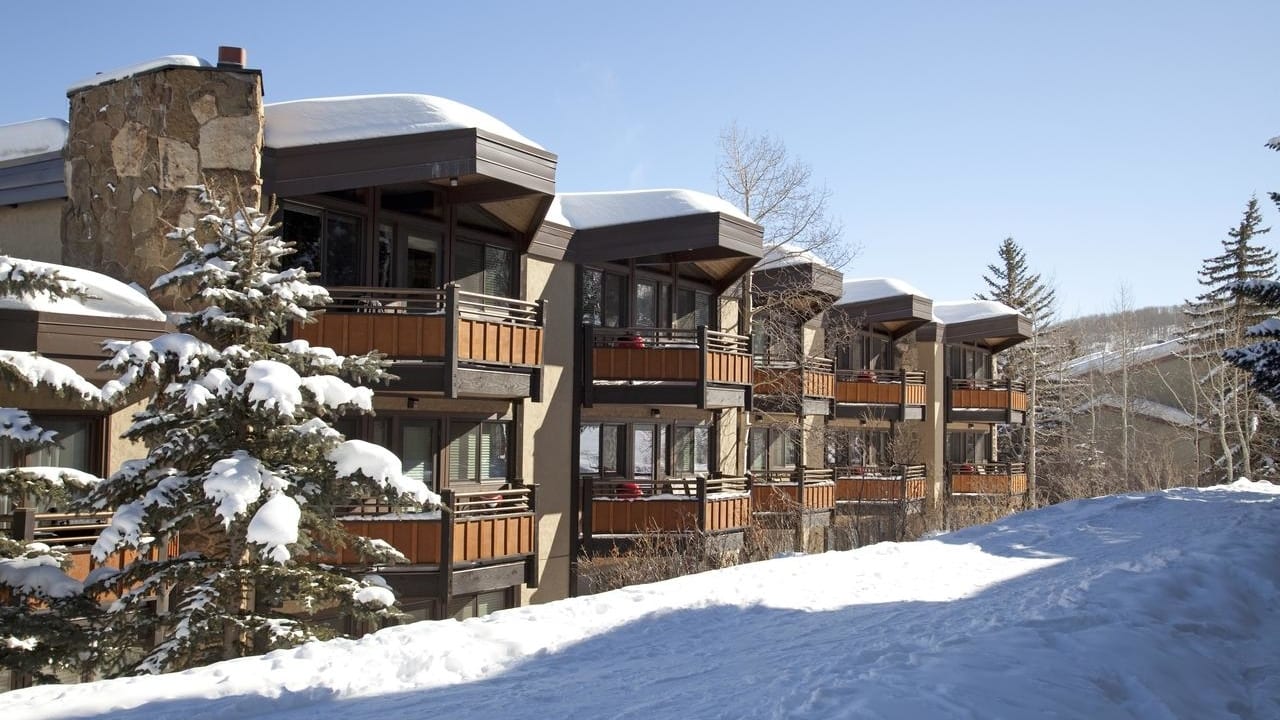 Laurelwood Condominiums is one of those few properties in Snowmass that's tucked a little farther from town. Though you'd have less accessibility, there are a lot of benefits in being slightly further away from the bustle of the main street.
Laurelwood Condominiums is relatively smaller than the other properties on the list, however, they do not compromise on the room sizes. Their average suite is about 540 square-foot, fitting up to four people.
The condos are fully equipped with granite kitchen counters and bar tables. If you need more privacy, their rooms have a floor-to-ceiling partition which you can use when needed.
For relaxation, you can enjoy their 24-person, 2-tier hot tub or mingle at their wood-burning fireplace. It also wouldn't hurt to enjoy their unlimited local and international calls (for personal or business use). Laurelwood Condominiums is perfect for a low-key, comfort-filled Snowmass vacation.
Tamarack Townhouses – destination residence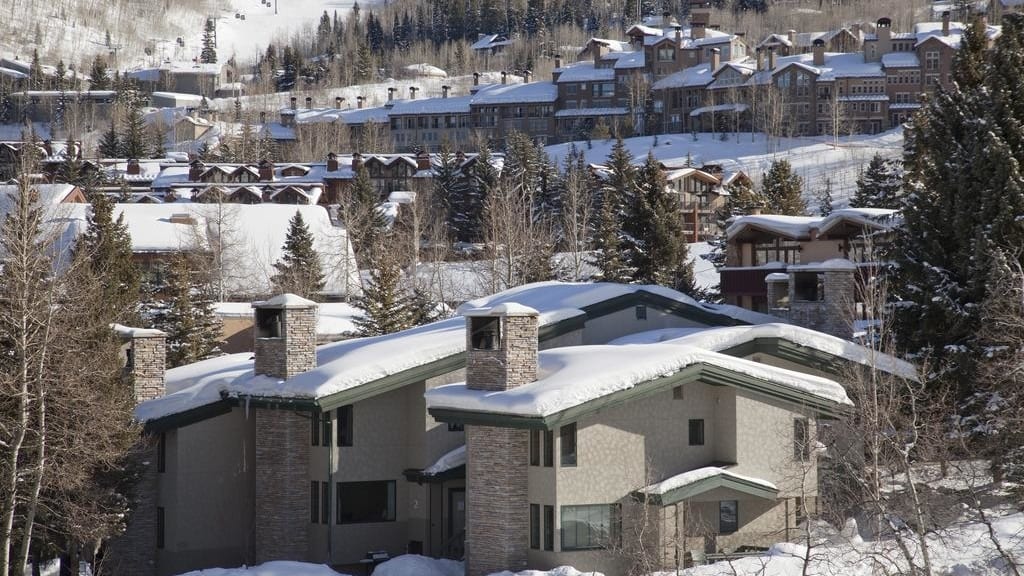 Tamarack Townhouses is a type of property that truly fits all kinds of guests. Whether you're backpacking solo, doing a couple's trip, or hanging out with your family, Tamarack is known for its flexibility and key amenities.
The two-story open floor plan features private residences that include full kitchens, high-speed Internet, and complimentary parking. These residences are located near the Base Village and the Kids' Adventure Treehouse.
Another highlight of the property is its impeccable views. Though it's at the heart of Snowmass, the low-level neighborhood allows the window views a peak of the wondrous white snow during winter and the bare, green landscape during summer.
These are among the top hotels in Pitkin County. Enjoy your stay in the stunning Snowmass Village!