If you've driven south from Colorado into New Mexico on I-25, then you've passed by the picturesque foothills town of Trinidad. With a dazzling historic district that's laid out over several hillside blocks, along with endless alpine forests to the west, Trinidad is an awesome road trip spot.
Trinidad's a wallet friendly destination with a variety of hotel choices. You can find a cozy bed and breakfast tucked away, alongside a myriad of reliable 2 and 3 star accommodations. Once you're settled, there's loads to do in Trinidad, all year long. Like most of Colorado, outdoor recreation reigns supreme here, with the only thing absent is a ski area. Wolf Creek and Taos, NM are just under three hours, and you can be at Angelfire in New Mexico in under two.
Probably Trinidad's Best Hotel Accommodations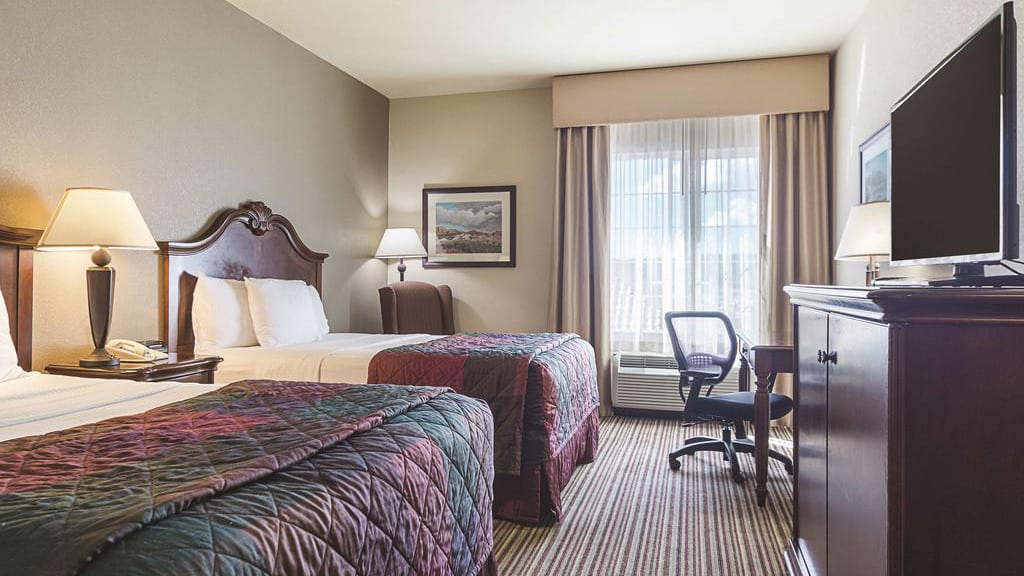 While Southern Colorado is often overlooked as a tourist destination, that only works in your favor. With attractions like Trinidad Lake and Raton Pass, recreation is in your backyard. For those looking to see more of the surrounding area, consider a stunning drive on the Highway of Legends, a national designated scenic byway, which connects with Walsenburg to the north. Or consider a hike on the famous Santa Fe Trail, a historic multi-state route to Santa Fe, New Mexico. With all those activities, Trinidad has plenty of comfortable hotels to accommodate.
This section contains referral links. If you click through and take action, we may receive a commission, at no additional cost to you. Rates listed below are subject to change.
Here's our choices for the top hotels in Trinidad, CO, in no particular order:
Quality Inn – pet friendly with a view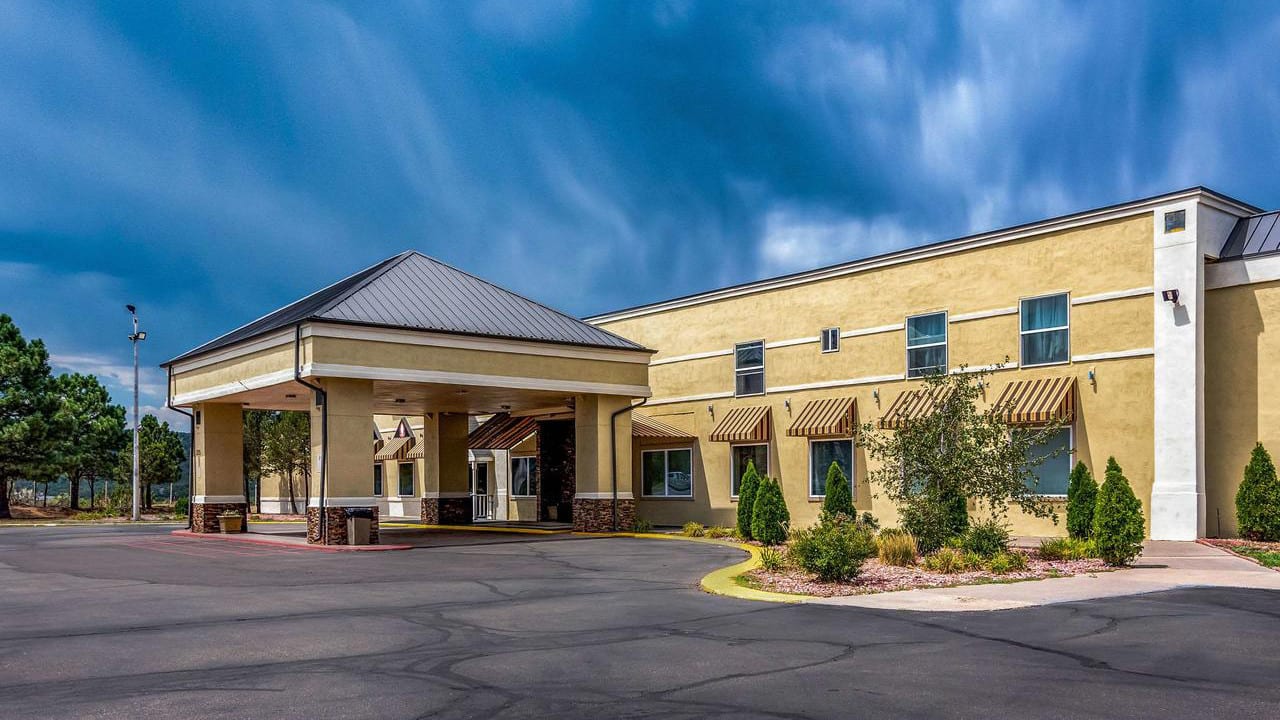 Finding a home while traveling doesn't always have to be expensive. Quality Inn offers basic family and business amenities and leisure activities that spice up your visit. Located just 5 minutes away from the Trinidad Community Center, Quality Inn is the best location if you want to have access to the main parts of the town.
Couples usually rate the inn with aces and it could be because of their cozy interiors as well as the spectacular view of the Sangre de Cristo Mountains. To add to its charm, Quality Inn is a pet-friendly hotel as well.
Days Inn Suites by Wyndham – extended stay suites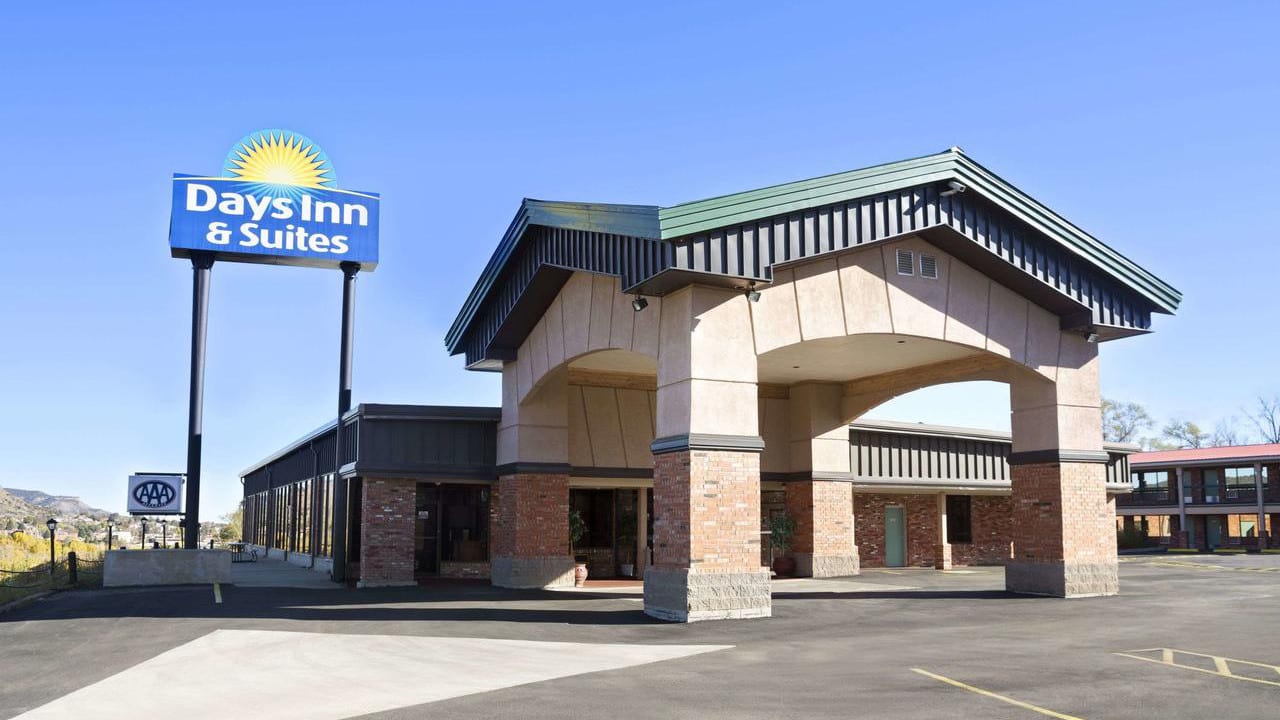 For those who are looking to book for a longer stay, Days Inn Suites can give you long-term rewards under the Wyndham Hotels promo. The hotel's theme is bright and homely. With their free Daybreak breakfast, the hotel highlights the town's hospitality. Since the morning menu is offered from 4:30 a.m. to 10:30 a.m., you don't need to worry about missing this hotel's great continental breakfast (unlike other locations that has a strict 9 a.m. breakfast closing).
Days Inn & Suites also has amenities that can be enjoyed by those visiting for business and groups or families touring the town for a week. They also have free parking for almost all types of vehicles including buses, trucks and RVs.
For those who would like to explore Trinidad by car, Days Inn Suites is also the best location because of its proximity to the freeway.
Tower 64 Motel – iconic lodge by Raton Pass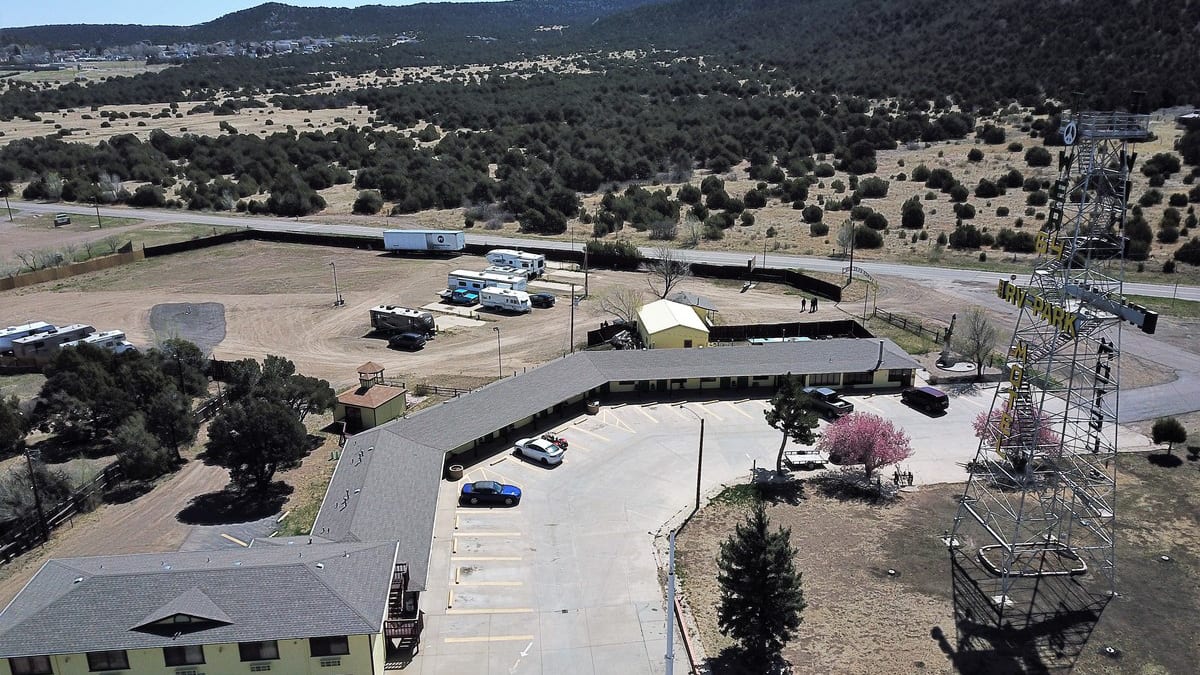 Tower 64 Motel welcomes and supports the Marijuana Tourism in Trinidad, Co. The self-proclaimed "best marijuana friendly hotel" boasts of a 360-degree view of the mountains. They also have an RV park that suits all budgets.
Though it's located on Interstate 25, Tower 64 is still accessible to major entertainment stops, restaurants and shopping malls in Trinidad.
The spacious rooms also give you the luxury to enjoy a peaceful, indoor moment, with or without your pets! The hotel also has a massage and spa session that you can order when you've gotten tired from the trip. At the same time, they also provide exclusive booking on your behalf to the Trinidad Golf Course.
Since this is a relatively small hotel, the staff are personable and warm. You may even get the chance to meet and greet the owner, who's very charming when it comes to welcoming new guests.
Tarabino Inn – classic bed and breakfast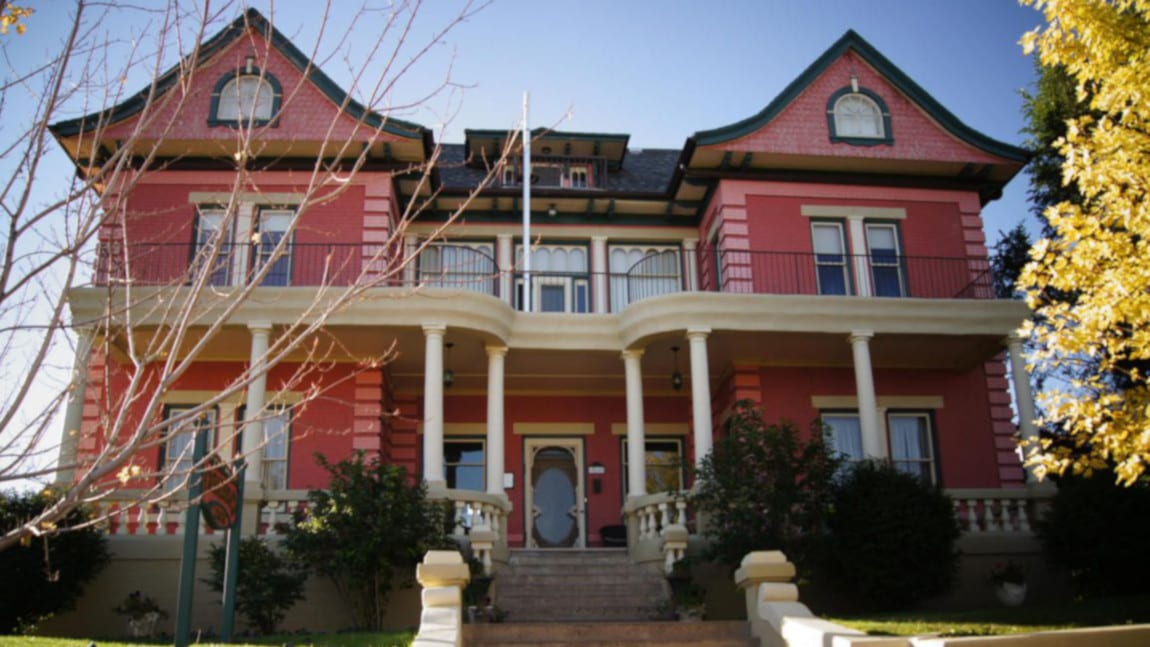 Tarabino Inn is a highly-rated bed and breakfast in the Trinidad area. With owners being hands-on in the experience of their guests, people expect a warm welcome and an endearing stay in the hotel.
The quaint, old restored house relates to guests of all ages. Their closets and gable rooms feel like pictures taken from storybooks. The Old-English-Styled rooms and bathrooms are also spacious. The Inn may not have a fully-equipped sports center or business lounge, but it is a well-made home that brings the guests back to the history of Trinidad.
It also helps that the house is surrounded by sought out restaurants like the Lunch Box, Nana, Nano's Pasta House and Brix.
Super 8 by Wyndham – convenient 2 star motel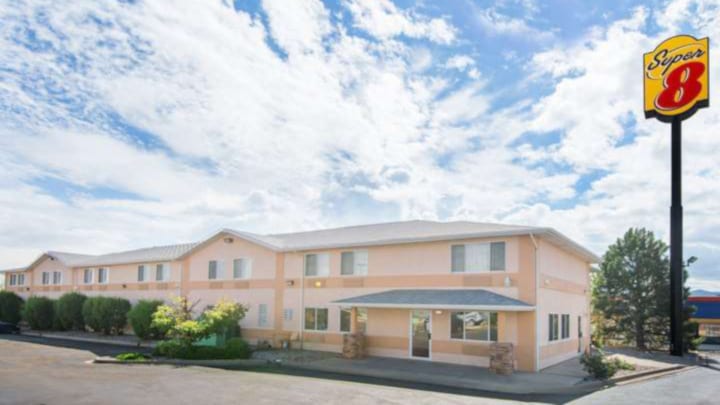 If you are a part of the Wyndham rewards program, you'd be ecstatic to know that there's another property in Trinidad, Co. Super 8 by Wyndham is a two-star hotel that caters to a traveler's basic needs.
The difference with this property is that it's closer to most natural attractions of the town, located on I-25. Super 8 is also just a mile away from the Trinidad State Junior College.
The low-key ambience of the location gives guests the ability to absorb nature, lay back and unwind. Since they can make a custom booking for large groups and families, Super 8 is suitable for those who are traveling in groups.
Roadway Inn & Suites – 2 star continental breakfast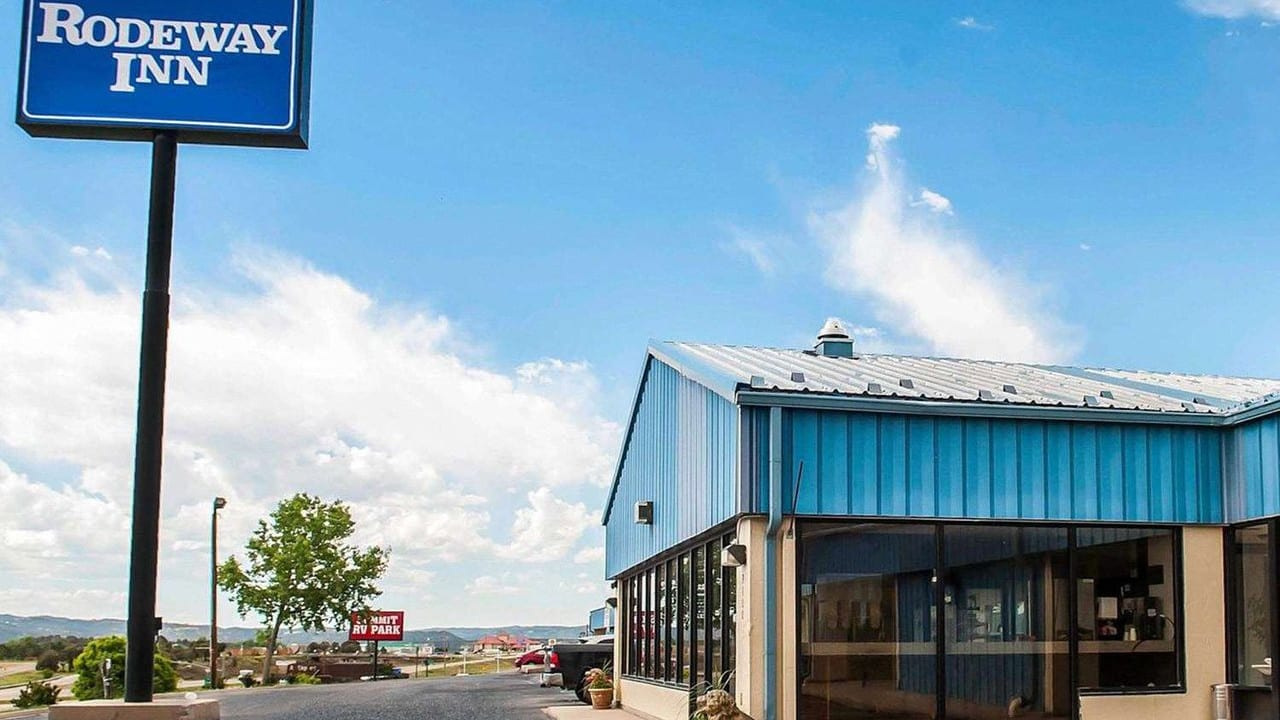 Every traveler has a different priority. Some spend most of their time touring the public parks of Trinidad, as well as mingling with the community to imbibe the local culture. Others have a bigger budget to spend when it comes to accommodation. However, for tourists who have a bigger budget for activities, Roadway Inn could be a good choice.
The one-story motel offers free Wi-Fi, parking and continental breakfast. Even though they don't have a swimming pool, the spacious rooms fit most backpackers. The location of the motel is also key to its charm, with it being just a mile away from the town, different restaurants and the gas station.
La Quinta Inn & Suites – upscale 3 star amenities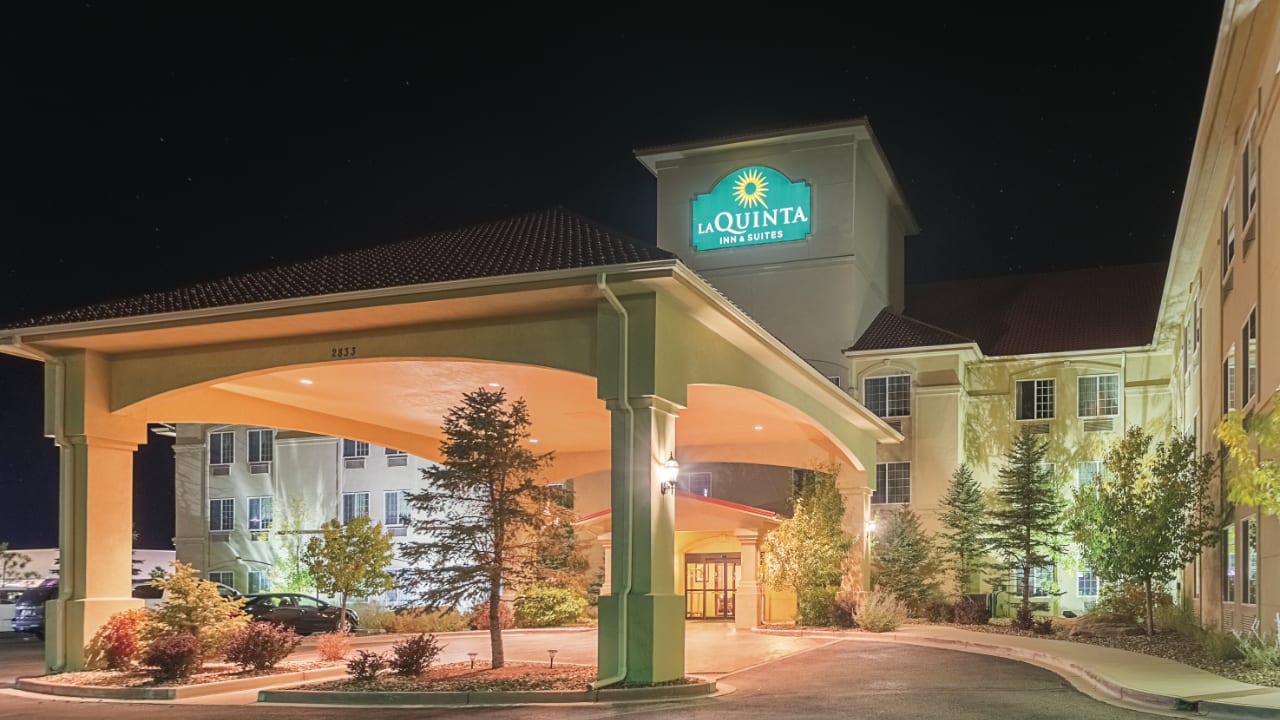 If you're going to Colorado to visit the Garden of the Gods, La Quinta Inn & Suites is the best choice. With 118 rooms, families and travelers can plan their accommodation based on their preferences. There are King Bed, Queen Bedrooms with additional sofa beds, microwaves and fridges.
La Quinta Inn also allows guests to have pets. Past reviews also note that this is one of the best features of the hotel. For group travelers, finding an inn that allows pets could be a challenge. However, for those who would like to get peace and quiet, you can request a room on the higher floors or a location that's not near any pet owners.
The location is also good for business travel because of its ULTRA FAST Internet availability. They also have a business center, meeting rooms and other leisure amenities like spa, Bright Side Market, outdoor and indoor swimming pools as well as free parking spaces.
Holiday Inn Hotel & Suites – modern 3 star ambiance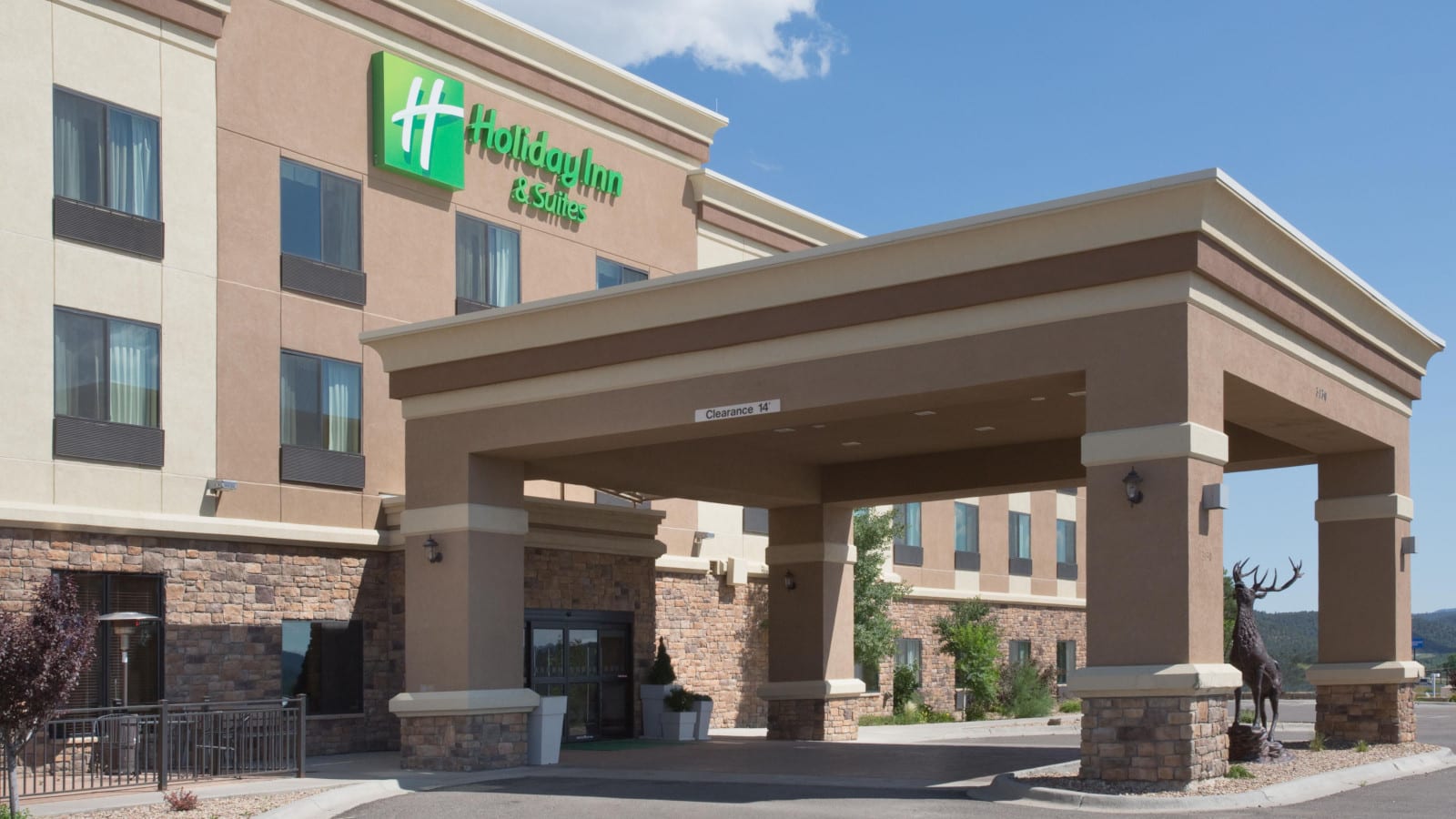 Located on the Interstate 25, Holiday Inn is in Trinidad's central spot. Guests are just five minutes away from the historic downtown of Trinidad. The Santa Fe Trail is also just a couple of minutes away. With Holiday Inn & Suites, they aim to cover the basic needs of the traveler in their Express Essentials so that "you feel right at home."
Rooms also have black-out shades for those who are staying in during the mornings. Interconnected rooms are also available for bigger groups and families.
Holiday Inn & Suites has been a top choice for those who are visiting Trinidad for the first time because it's close to the major tourist attractions of the area. But even though it's close to the heart of Trinidad, the views of the mountains are still sensational. You can basically get the best of both worlds while staying here.
Frontier Motel – laid back and simple rooms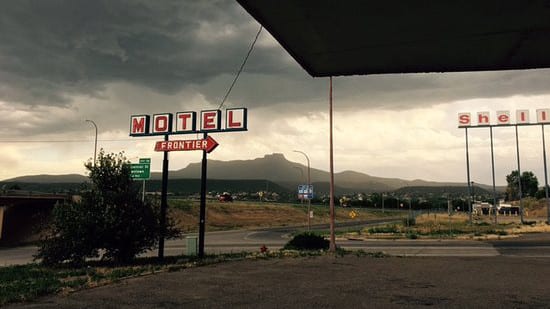 Frontier Motel is a pleasant Inn at Interstate 25. The 58-year-old motel offers smoking and non-smoking rooms. They also have marijuana-friendly accommodation for those who need this for leisure or medical purposes.
The charm of the motel is in its simplicity. With the affordable price range, this is the option of those budget-restricted travelers. Since it's near Exit 15, it's still close to major restaurants and mountain ranges in Trinidad.
Frontier Motel doesn't really have fancy amenities like the others listed above, but it focuses on the views and the personal comfort of the guests.
Trail's End Motel – classic lodge atmopshere
Trail's End Motel is first and foremost, picturesque. The warm cabin lodge ambience can be expected when you enter the place. The Maroon bricks are reminiscent of old American houses and guests had described it as "adorable and affordable."
This is the type of motel that can make you feel like you're staying at your aunt's house over the summer. A good reminder for those who are staying here is that it's not really a five-star hotel. It may also be deliberate.
The motel aims to create a personal touch by not having the lavish amenities most hotels have, but the place is reliable for those who are seeking a peaceful and quiet night stay.
There's no online booking for Trail's End Motel so you will need to call there to get a rate for the stay.
Cawthon R.V. Park & Motel – social community environment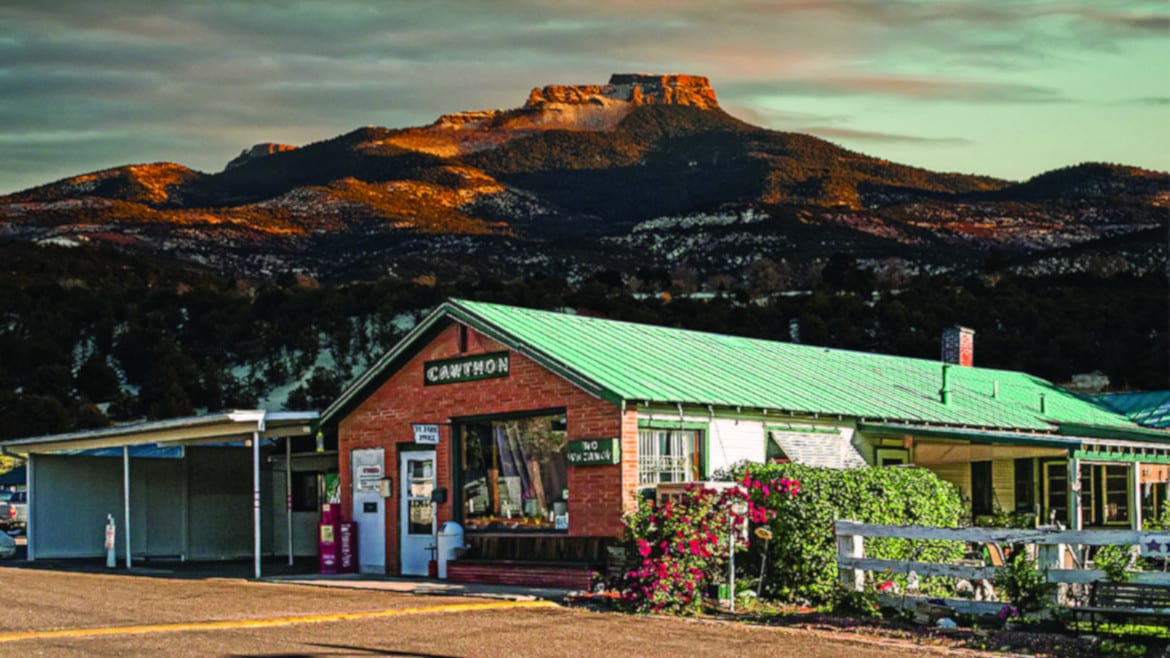 Traveling with an R.V. is very common nowadays. You can bring your entire house with you while you get to see new views every day. For those R.V.-traveling in Trinidad, Cawthon Motel is a top choice.
The community is quite lively because they also offer permanent residence and rentals in the park. They have availabilities for R.V. parking, mobile homes, cabins, motels and even storage filing in their 10×10 and 10×20 storage units.
Visitors can mingle with tourists like themselves and have that authentic town connection with the people who actually live there. It's also close to the Trinidad Municipal Golf Course and Lake State Park.
For reservations, the management has some reminders: "Cawthon Park is a zero tolerance park. Drugs, drama and crime are not welcome here!!" and also "Come as a Stranger, Leave a Friend!"
Have you visited this southern sleeper town? Either way, add Trinidad to your list of viable road trip options. It's only 3 hours on I-25 from Denver.