Craig may just be a small town with less than 10,000 people, but there's magic in this part of Moffat County. Situated an hour west of Steamboat Springs, Craig attracts adventure seekers and outdoorsmen, with ample top hotels to accommodate.
The last "big" town you come to in northwest Colorado, Craig lies at the crossroads of Highway 40 (east to west) and Highway 13 (north to south). Hunting and fishing are among the top tourist draws in town, with some of the best of each in the state.
The historic downtown features a few charming blocks of shopping, dining, and entertaining. There's little hustle and bustle here, so it's easy to unwind in the northwest.
Probably Craig's Top Places To Stay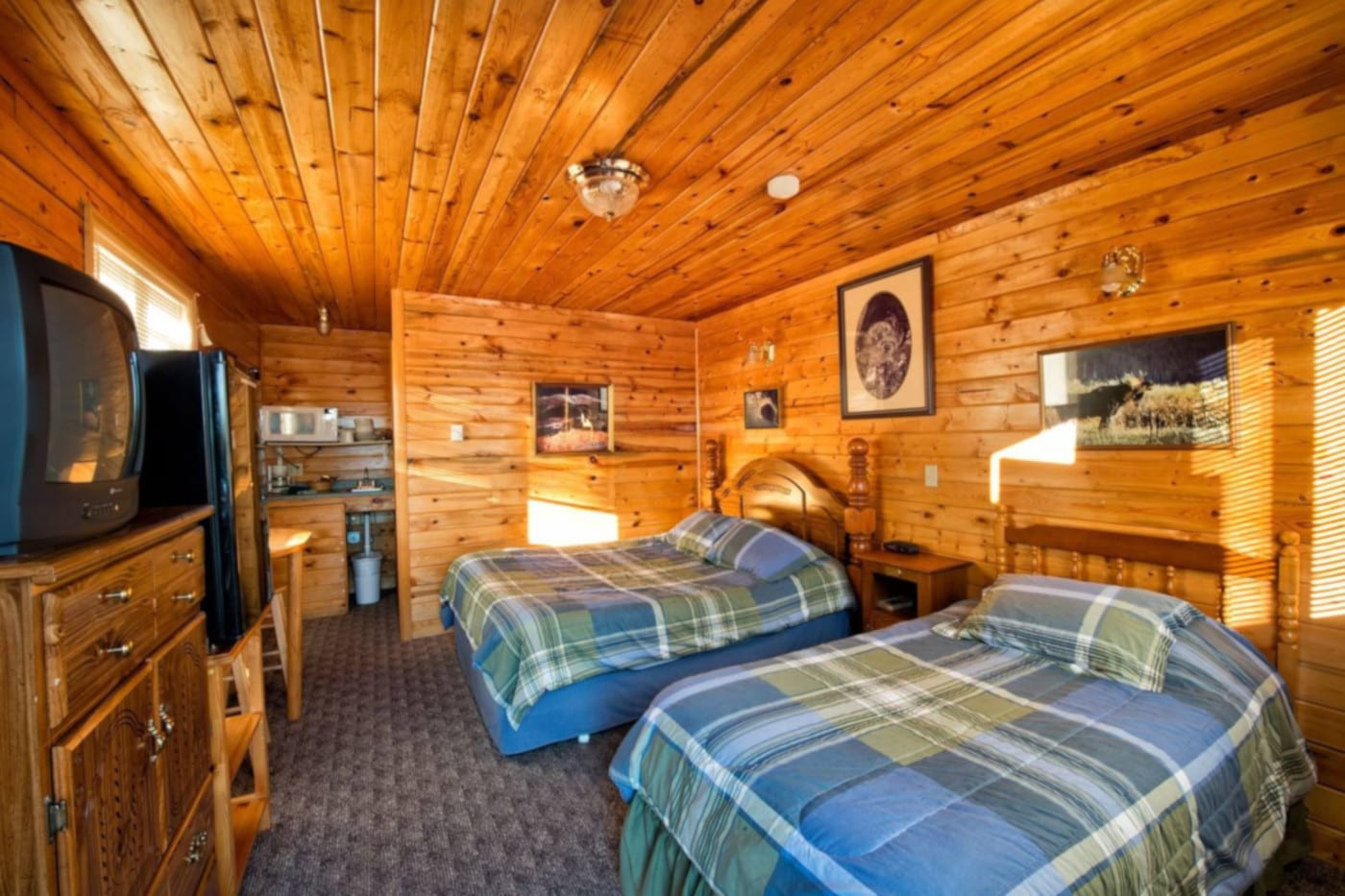 Adventure-type personalities are usually inclined towards Northwest Colorado because of the abundant outdoor activities and isolation from the masses. From the majestic Echo Park in the Dinosaur National Monument to the discovery of the ancient rock writings in the canyons, your Craig escapade can be filled with fun tours.
It's also less than an hour west of Steamboat Springs and a cool spot for fishing and camping, Yampa River State Park. There's mountain biking, a challenge you can try with bike rentals available in town. There are trails for beginners and other routes for more advanced bikers at Yampa Valley.
It's also an amazing spot for wildlife photography. Craig is known for elk, deer, antelope, and mountain lions. What also makes Craig mesmerizing is the fact that it's nestled near the Routt National Forest and the Bureau of Land Management public land. It's an outdoorsman's paradise!
This section contains referral links. If you click through and take action, we may receive a commission, at no additional cost to you. 
Here are our choices for the top hotels in Craig, CO, in no particular order:
Best Western Plus Deer Park Hotel & Suites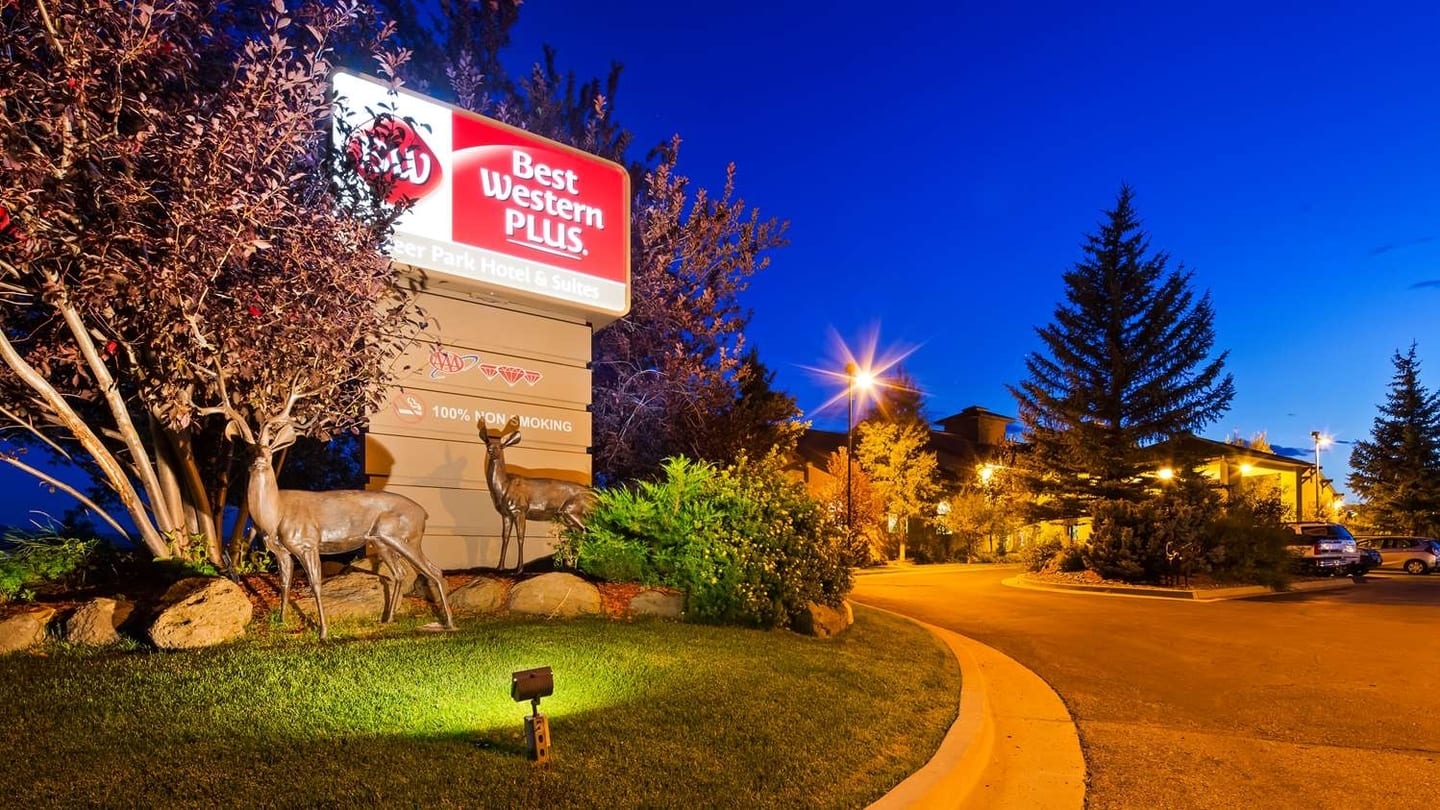 Dubbed as the top hotel in Craig, by TripAdvisor, Best Western Plus Deer Park Hotel and Suites gives out flair, comfort, and good food. Though the town is small, most of those who visit here are attuned to the down-to-earth persona of the town. That's what Best Western Plus embodies.
You come in and you're welcomed warmly by the local staff. The interiors have this wood tone and beige highlights that will make you feel comfy and at home. They have common areas and fireplaces that are perfect for chillaxing and coffee time.
The hotel also has an outdoor patio that has a forest backdrop, making you feel like you're sitting in the outdoors. Since almost all of the rooms have amazing views, the hotel feels like an extension of nature, and that's what makes this accommodation very special.
Best Western Plus Deer Park has 44 large, air-conditioned suites that range from studio to two-bedroom suites. Enjoy WiFi access, TV, and complimentary welcome packets in each room. They also have a jacuzzi/spa for a little bit of refreshment.
If you're also feeling hungry, or if you want to explore the shopping center, popular locations like the Walmart, City Market, Village Inn Restaurant, Vallarta's, and Cassidy's Bar and Lounge, are all within a short drive from the hotel.
Accessibility, nature, and comfort: these are what make this accommodation the top in town.
Quality Inn & Suites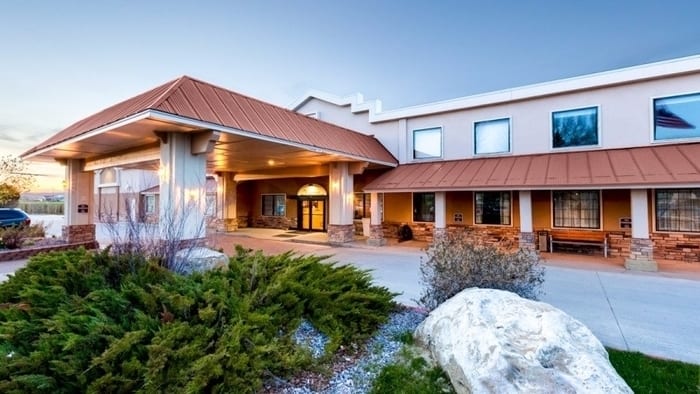 Quality Inn & Suites is a popular US chain and their branch in Craig bears their unwavering quality. This 3-star hotel accommodation is mostly recommended by business travelers and families. The hotel has more amenities like an outdoor BBQ and grill, pet-friendly rooms, a swimming pool, a year-long hot tub/jacuzzi, a fitness center, shuttle service, business amenities, and large event spaces.
Whether you're in town for business or pleasure, the familiar features at Quality Inn will make your stay more comfortable. Touring the canyon, fishing by the river, or biking in the valley, could be exhausting activities, and maybe, all you want to do at the end of the day is to relax. The edge of this hotel is its comfortable rooms and beds.
Studio rooms are relatively smaller than the former hotel, but the bigger rooms come with a complete kitchenette, dining table, sofa, work desk, and TV. Since the property has multiple amenities like the pool and fitness center, it's also easy to stay fit while you're on vacation living like a king.
Candlewood Suites Craig-Northwest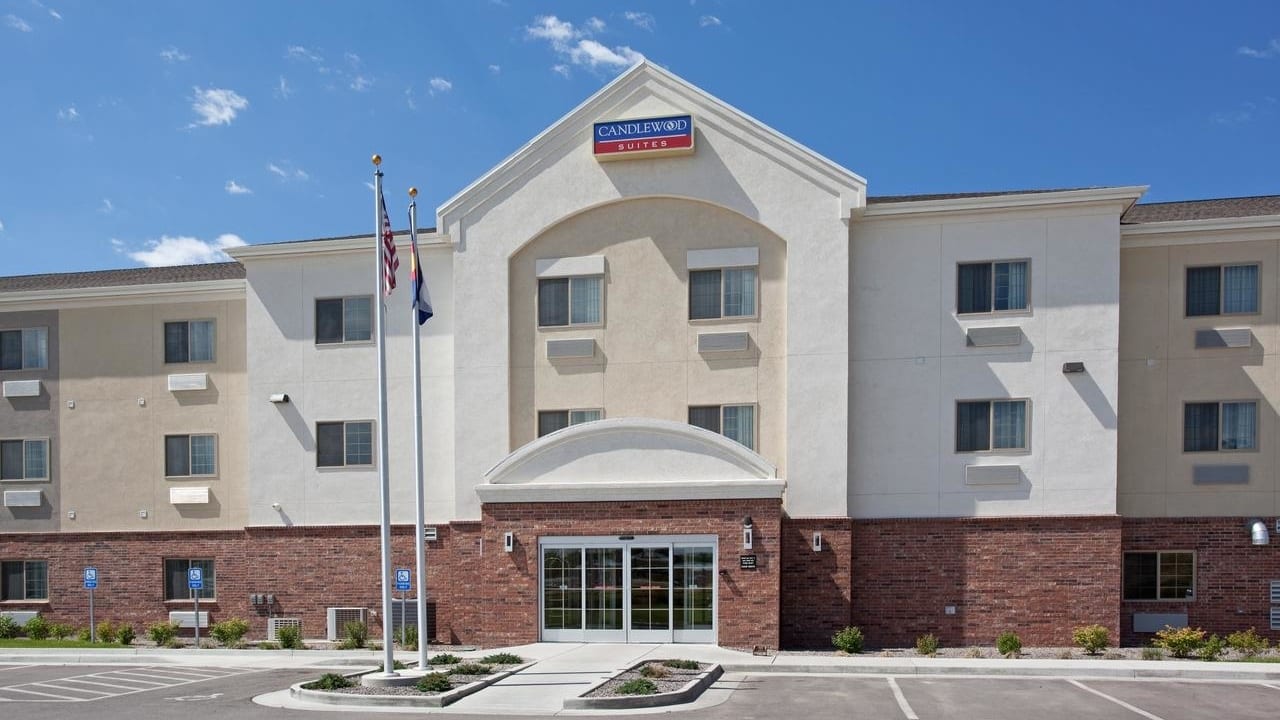 Candlewood Suites Craig-Northwest is the type of accommodation that's more easy-going and laid back. This 2.5-star accommodation delivers on quality pricing as well as cleanliness. It's popular for couples and solo travelers to the northwest of Colorado.
On top of that, Candlewood Suites is very particular in developing this property. They note that every visitor would want their time to be memorable, and aside from the amazing outdoor activities you can find in Craig, you can also enjoy your time here within the property itself.
Their studio suites come with HDTV, DVD player, office chair and desk, a full kitchen, and a queen-sized bed. It's ideal for a one to two-person booking. They also have six 2-queen bed suites that would be a better option for bigger groups.
If you want to dine out, Candlewood Suites is close to a lot of top-rated restaurants in Craig. If you're looking for a hearty breakfast, you can check out Cool Water Grille for your American breakfast staples, or the Village Inn, for a more friendly and relaxed atmosphere.
Take your suburban lunch at Fiesta Jalisco and experience authentic Mexican cuisine. Or check out the town-famous Carelli's Pizza, an amazing Italian restaurant that everybody loves. Candlewood Suites may be simple and straightforward, but for some of us, this is exactly what we need.
Wild Skies Cabin Rentals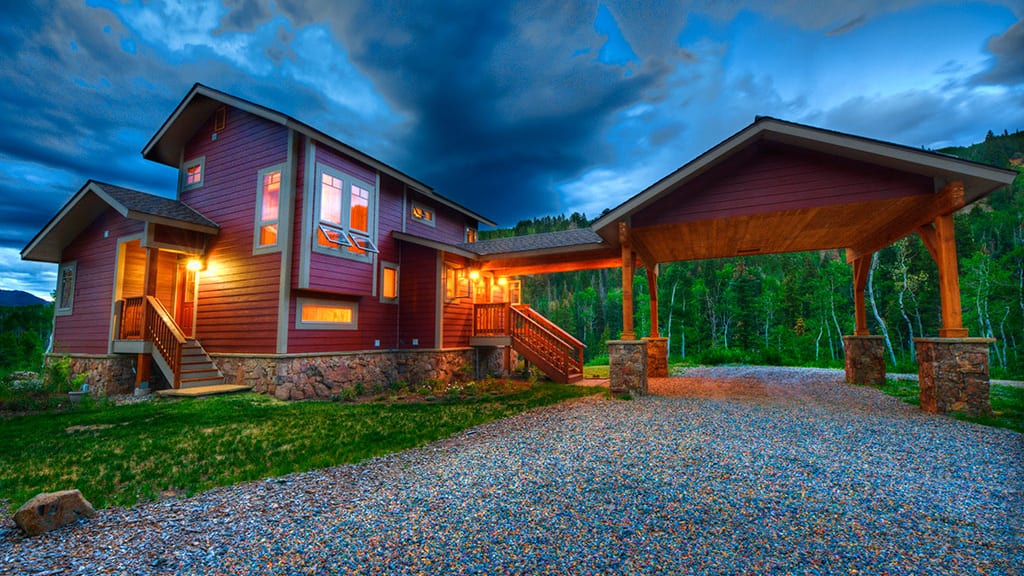 Meanwhile, if you really want to dig your feet in and explore the amazing outdoor sensation in Craig, you can book a little farther from town and stay at the Wild Skies Cabins. The property is one of the few cabin rentals in town that had stood the test of time.
If you're here for wildlife photography, or just to have that much-needed relaxation time, you'll find it very appealing to stay in a cabin right in nature. Deers and antelopes can be seen running around the area and during winter, the land is filled with fluffy white snow. Staying at Wild Skies Cabin is not really much about the main amenities, but it's more about the closeness to nature.
There is a creek nearby to enjoy a stroll along and soak everything in. When you create this kind of weekend journey, it's very freeing, knowing that you don't have to try to do anything. Instead, just let the flow of the day guide you.
Wild Skies Cabin & Rentals has a 3-bedroom house, a 2-bedroom duplex cabin, a 2-bedroom family cabin, flat tops cabin, and efficient cabins.
Hampton Inn & Suites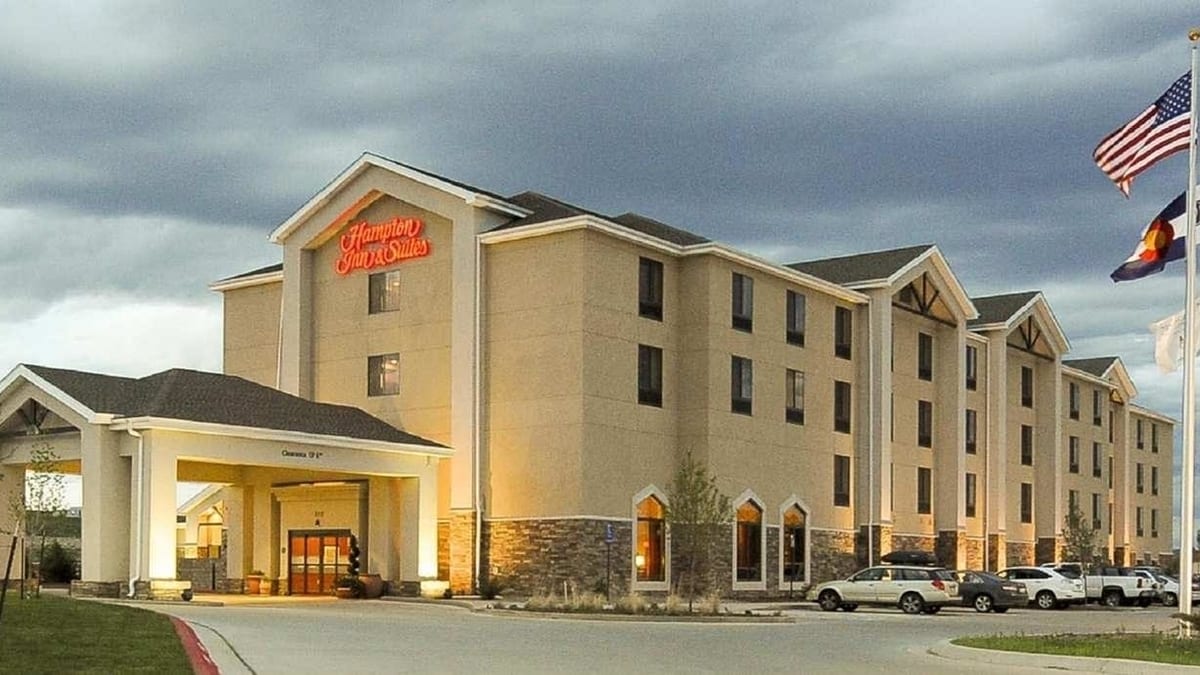 Your Craig exploration doesn't have to be cramped. If you're looking for more polished accommodation, check out Hampton Inn by Hilton. The property is ideal if you're planning to check out different attractions in town. It's close to major locations like the Green and Yampa Rivers, Cedar Mountain, and the trails at the Black Mountain.
Hampton Inn & Suites has 89 rooms, ranging from 1-bedroom suites to 2-bedroom ones.
The rooms have amazing views of the vast surrounding land. The rooms are not traditionally vertical when it comes to design. There are guestrooms that have this square space, which makes the space seem bigger. You can walk around the furniture and not feel like you're squeezing yourself into a walking hall.
If you're being a little fancy, you can book a room with a hot tub, unwind and go straight to bed! Since Hampton Inn & Suites has more rooms, you should check out their booking site for the specifications of the different configurations of each room and suite. Whatever your preferences are (business, large groups, privacy), they have a suite that'll be perfect for your stay.
Elk Run Inn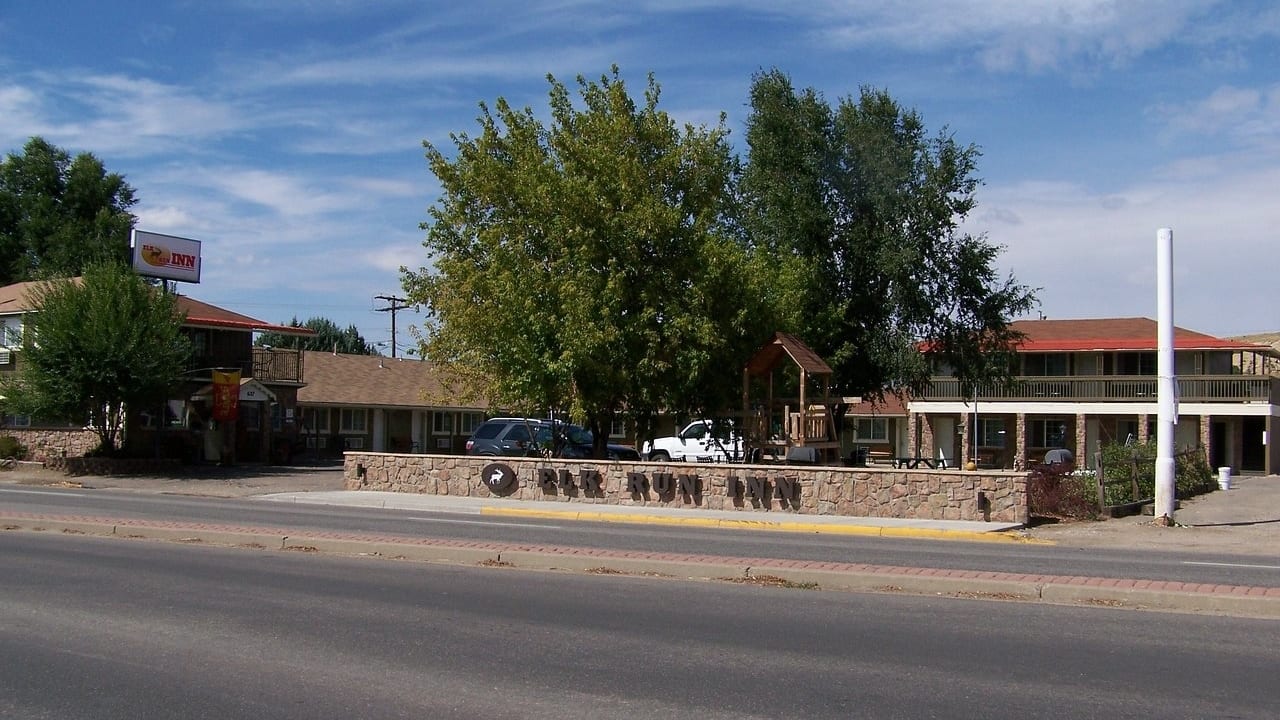 Last but not least is Elk Run Inn. Featuring the historic elk-hunting history of the town, the inn is a choice for more personal interaction with the locals.
Since Craig is a small town, it would make sense to support small, local businesses. Elk Run Inn is owned and operated by locals themselves, so your stay here will feel more intimate and personal. Instead of serving hundreds of guests day in, and day out, Elk Run Inn would feel more like you're staying at a relative's out of town.
They have different types of rooms and options for backpackers and big groups. As much as possible, they welcome budget-friendly accommodation to give new Craig tourists a chance to enjoy the town without breaking the bank.
The place is also very suburban. You're probably not going to see elk running around in the backyard, but the quaint outdoor setup is very cozy. You can request to do BBQs at night or eat out in the patio to enjoy the fresh air.
Thanks for checking out our list of top Craig hotel accommodations. Start planning your Northwest Colorado getaway.