Explore the historic coal-mining town of Paonia! It's the perfect kind of town to sit back and rejuvenate. For your trip, here are the best places to stay while you're in town.
Paonia is one of the smaller tourist towns in Colorado. Though small, its charm is effervescent. Travelers enjoy relaxing landscapes filled with seasonal fruits and vegetables. You can enjoy fishing and river floating activities close to town. It's a haven for nature photographers, too.
Probably Paonia's Top Hotel Accommodations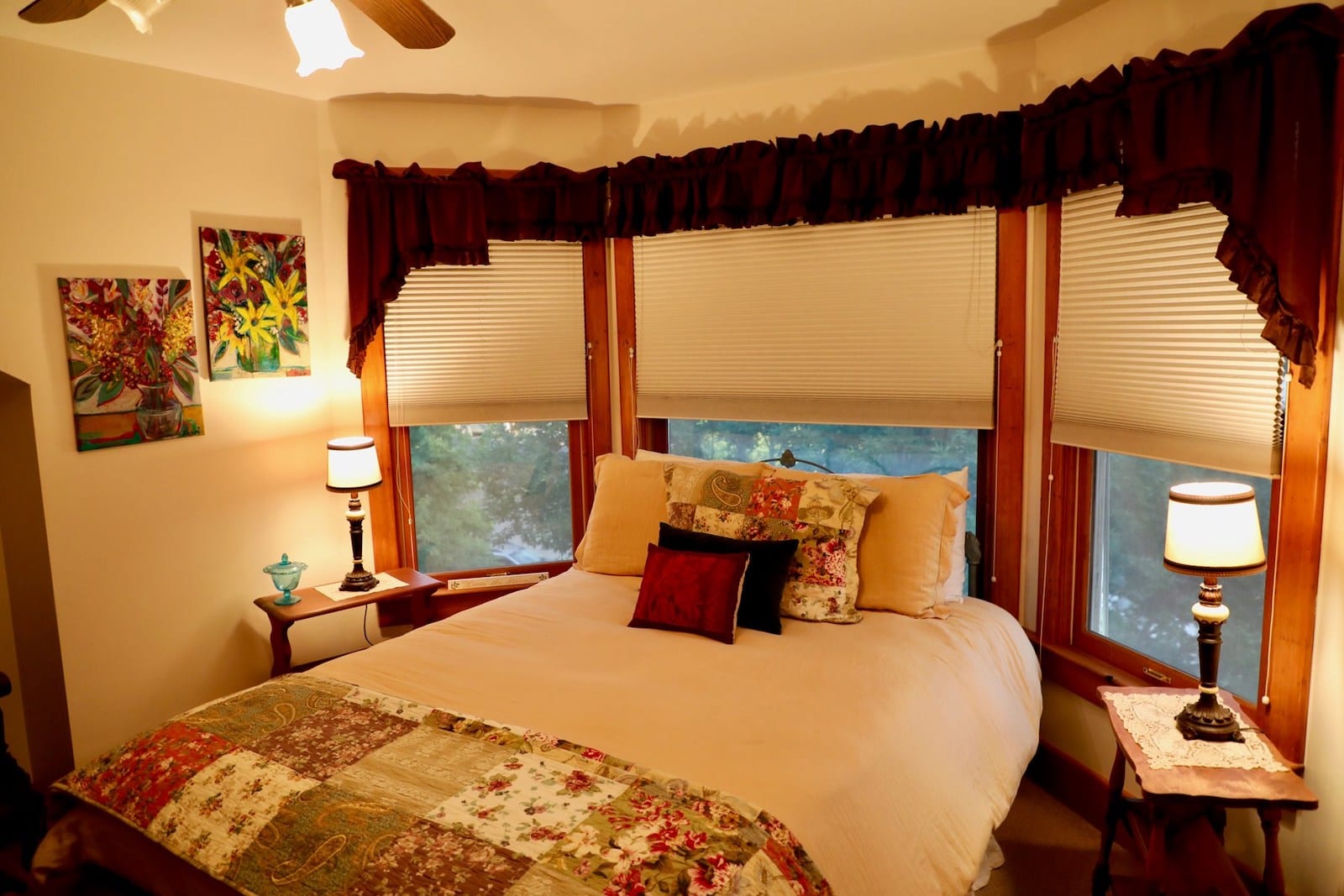 Paonia's charm is embedded in its agriculture. With rich fruits and vegetable farms, the town's local cuisine is loved by travelers all over the world because of its authentic taste. Tours are popular in town too. You can visit the Black Bridge Winery and discover the artistry and craft of local wine brewing. You'd also get a taste of their best-sellers!
If you want to explore the local market, you can visit the Orchard Valley Farms & Market to buy fresh produce. Check out the tasty peaches, apples, berries, and wine grapes. Once you're done shopping, enjoy a quick picnic by the river! It's the perfect low-key type of adventure.
This section contains referral links. If you click through and take action, we may receive a commission, at no additional cost to you. 
Here are our choices for the top hotels in Paonia, CO, in no particular order:
Bross Hotel Bed & Breakfast – Country Home Experience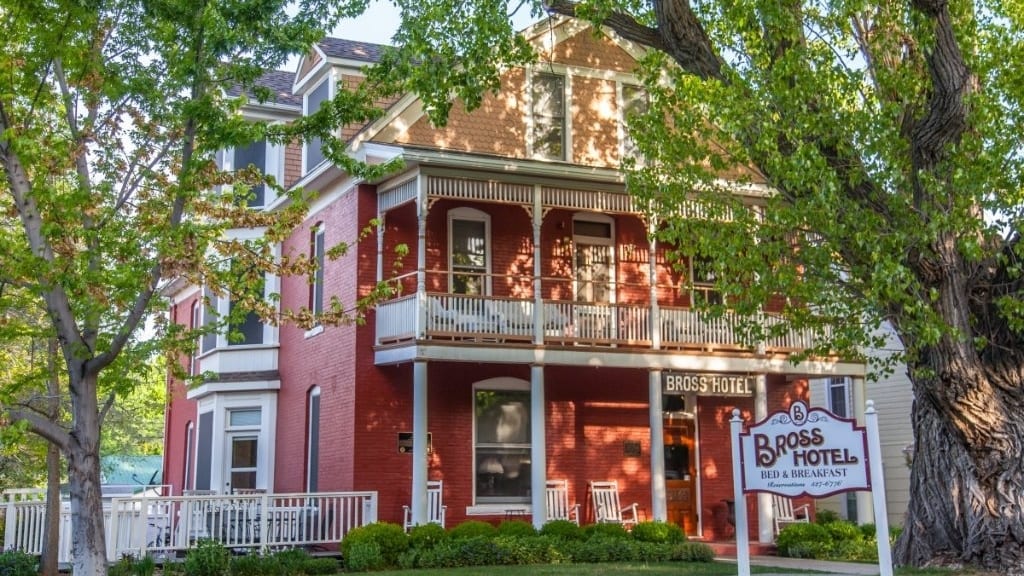 There are very few accommodations in Paonia, but that doesn't mean you have to compromise on the quality of your stay. If you want to have that deluxe hotel experience in a historic building, Bross Hotel B&B is the best way to go.
This century-old historic lodging is the pride of the town. Featuring a Western-styled balcony and an eye-catching bold, red façade, the property impresses visitors as they come in. From the rocking benches on the front porch to the wide array of wildflowers and trees that surround the place, guests can feel the comfort and nostalgia of the earlier era as they arrive.
Owners Kevin & Karen Kropp are also fruit growers in Paonia, so they knew a lot about the agriculture industry in town. Carrying their family lifestyle, the Kropps incorporated fruits as part of the design aesthetic of the house.
The Bross Hotel has 10 spacious rooms with unique themes and designs. Take, for example, the Sweet Cherry Room, which is designed with a reminiscent quilt bedding that has a springtime theme.
For a more rustic vibe, you can book their Blueberry Hill Room. Filled with a king bed, this room is located in the attic and is equipped with a large dormer window. There's a dark purple theme with wood and iron highlights. It also has its own private bath.
The property offers amazing breakfasts and other boutique services like in-room massage, couple's massage, flower services, and room service. Guests can also take strolls on the decks and the gardens.
For some quiet, alone time, you can hang out on the balcony and have a view of the neighborhood. Or also use the balcony for photographing these "geriatric," century-old cottonwoods. For an unforgettable country-living experience, check out the Bross Hotel today!
Redwood Arms Motel – Best Value Accommodation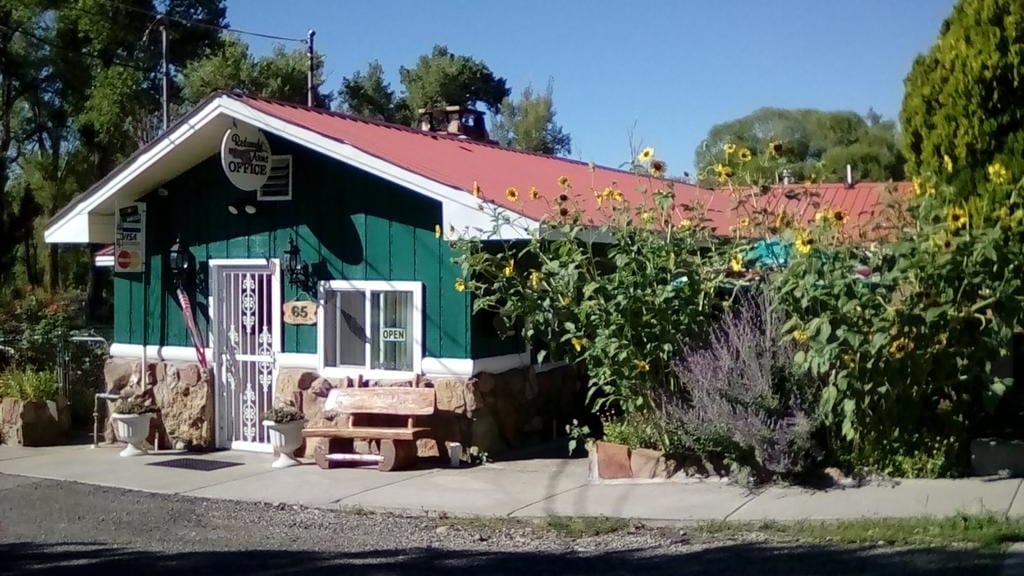 Traveling to Paonia doesn't have to be expensive. If you want to explore the wonders of this beautiful farming town, you can reserve at the Redwood Arms Motel. This property has been serving travelers for generations.
The family-owned business is operated by locals who can give you directions and recommendations on the best spots in town. Though it's accessible to the major attractions in Paonia, it's somehow recluse from downtown. This will give you privacy and a little more of those quiet hours during your stay.
The property is straightforward and simple. At the back of it is a beautiful mountain view that's beautiful all year round.
As a previous guest noted, though the motel's façade looks outdated, the rooms are very spacious and clean. They have limited rooms, but you can request the ideal room configuration to fit your needs. They have two queens, and 1 king, as well as sofa beds for extra people.
Each room is equipped with a TV, microwave, private bathroom, refrigerator, and coffee maker. If you need a refresher, the original wing of the motel has been converted into a quaint business center that includes a boutique coffee shop, a restaurant, and a chiropractor center.
65 CO-133, Paonia, CO 81428 | 970-527-4148
Check prices, availability or book Redwood Arms Motel
Thanks for checking out our favorite hotels in Paonia! For a quiet and meaningful adventure, visit this secluded Western Slope gem soon!