Lamar is one of Colorado's quieter rural towns, tucked away on Colorado's southeastern plains. It's not often chosen as a destination spot for front rangers, but it holds many gems and top hotels to accommodate travelers.
This amazing town promotes various outdoor activities. To help you prepare for your Lamar exploration, we've curated a list of the top hotels in town.
Probably Lamar's Best Hotel Accommodations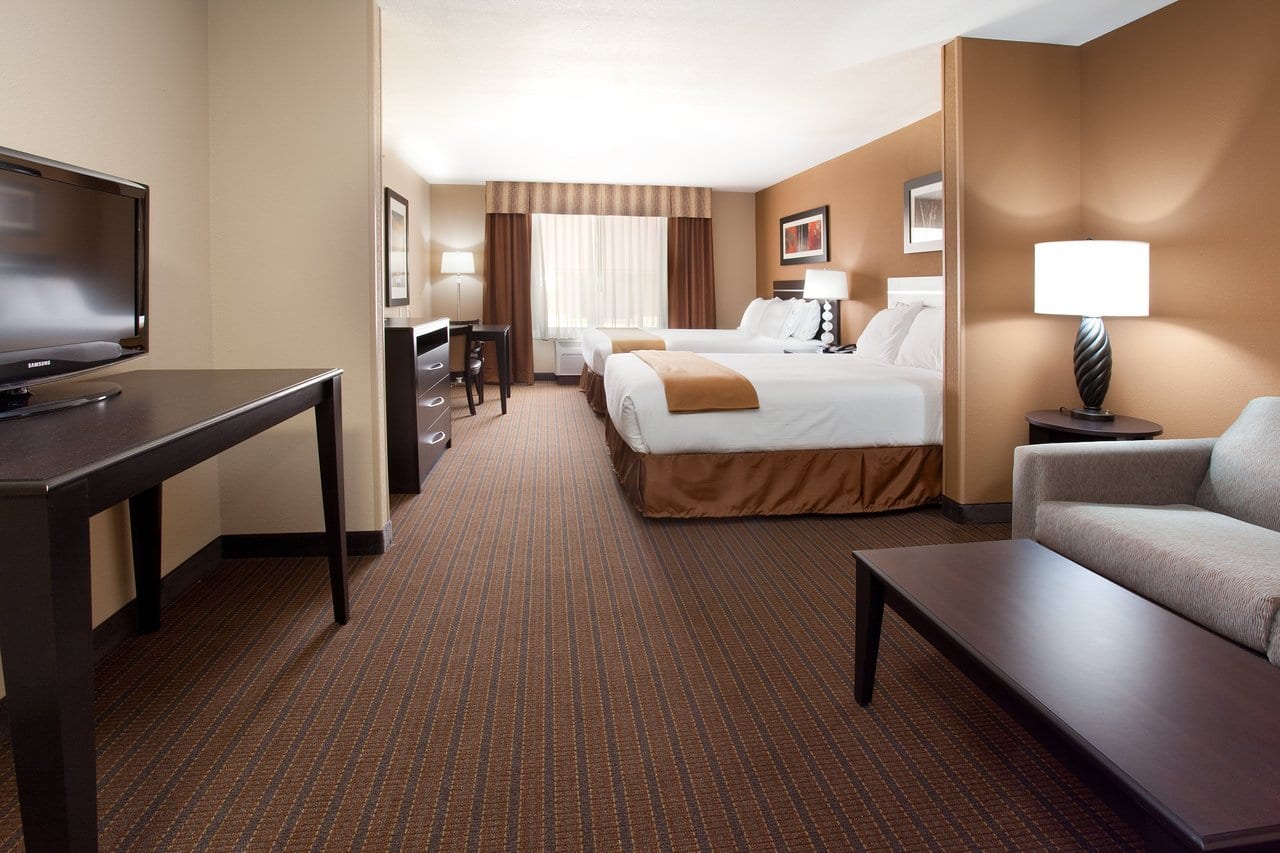 There are some fascinating things you can do in town. Since the town is part of the Main Street America™ Accredited Program, the community focuses on creating "high-quality spaces" geared towards preservation-based economic development."
Because of the vibrant forest ecosystem in Lamar, it's home to some of the best birding destinations in the state. For more agile activities, you can visit the John Martin Reservoir State Park where you can boat, fish, and bike. They also have amazing golf courses all across town. And, if you're looking for a memorable hiking experience, visit the Willow Creek Nature Trail.
This section contains referral links. If you click through and take action, we may receive a commission, at no additional cost to you. 
Here are our choices for the top hotels in Lamar, CO, in no particular order:​​​​​​​​​​​​​​
Quality Inn – Simplicity and Function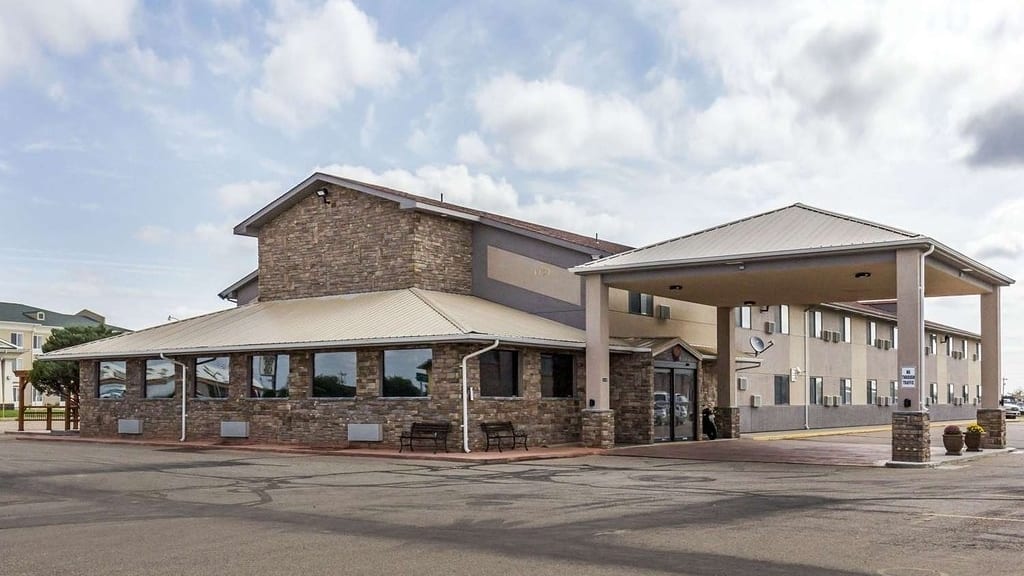 With over forty rooms, Quality Inn offers a variety of room options. Whether you're traveling alone or with your family, there will be an ideal suite for you. The 2-level property is simplistic.
The lobby and the other common areas (like the pantry) are more casual than other hotels. For most visitors, this has become a key advantage of the hotel because it allows for a more relaxed ambiance throughout the property.
They equip the rooms with features like free internet, a microwave, a refrigerator, and deluxe toiletries. They also have pet-friendly accommodations. For families and large groups who prefer to reside together, they have suites with three queen beds, too!
Vacationers who would prefer to cook their own meals can also enjoy the rustic BBQ area. The property provides a complimentary breakfast, but just in case you'd like to taste the different cuisines in town, you can check out nearby restaurants and cafes, including the Thai Spicy Basil and the Las Brisas Restaurant.
For a simple, convenient, and comfortable holiday, choose Quality Inn for your Lamar trip.
Blue Spruce Motel – Intimate Setting With A Retro Vibe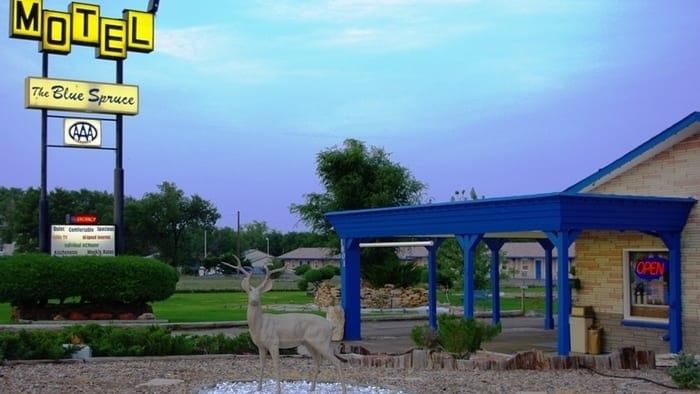 There are various motels in Lamar, but Blue Spruce Motel stands out because of the exceptional experience guests get when staying at this property. This 3-star accommodation features thirty guestrooms, a 24-hour front desk, routine housekeeping, a playground area for kids, and an outdoor pool.
Located along South Main Street, Blue Spruce Motel is just a couple of minutes away from popular town destinations like the Lamar Community College and the Big Timbers Museum. For those who are not yet acquainted with Lamar's streets, this motel will allow you to enjoy the town's tourist spots without going through the hassle of time-consuming map research.
Aside from easy accessibility to town, Blue Spruce Motel also makes an enjoyable stay. As the name implies, the property has a "blue theme." The pool looks a lot more refreshing with all of the blue-colored walls.
The rooms are also pretty spacious. If you're wondering if this will be a good fit for large groups and families, worry not because they have a wider suite with three queen beds.
Aside from the comfortable rooms and family suites, Blue Spruce Motel also has wide open areas for everyone to use. And since it's a one-level property facing west, you get wonderful Front Range mountain views during the day. When you book during winter, the motel features a different romantic vibe as its entire open ground can get covered in snow.
If you're not fully convinced yet if this is the right fit for your Lamar trip, they also have other perks that you might enjoy. These include a self-serve laundry, pet-friendly rooms, truck parking availability, and easy entry/exit from the highway.
3rd Street Nest Bed & Breakfast – Historic Lamar Home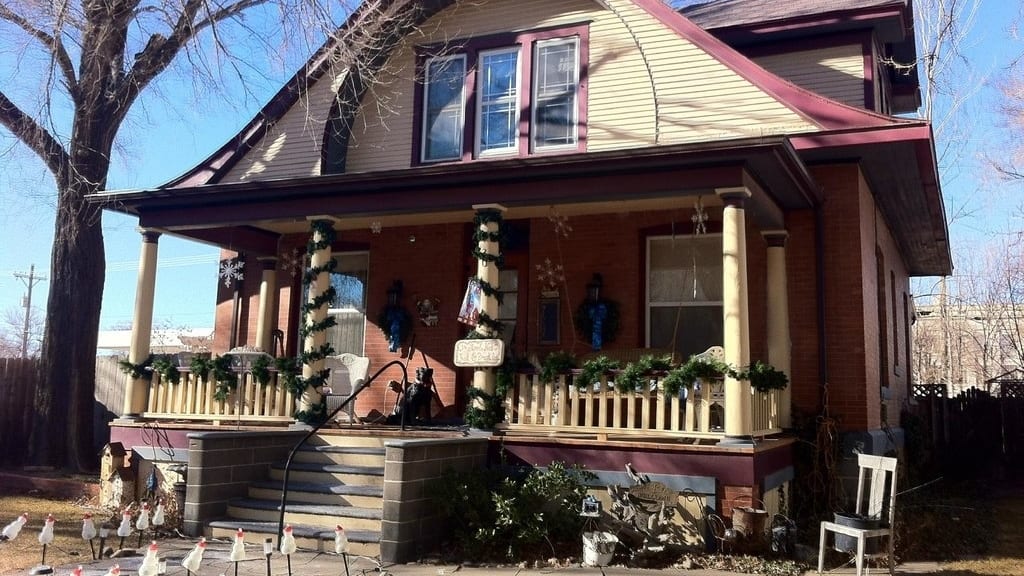 Welcome to this vintage Lamar accommodation, 3rd Street Nest Bed & Breakfast is a century-old historic home. It's just two blocks away from the main downtown. The humble abode features a Victorian façade with a lovely front porch. If you're looking for a laid-back, intimate setting, then this is the home-away-from-home for you.
The property has a beautifully manicured garden, BBQ grills, and an antique library. Though most travelers create an itinerary around Lamar's most scenic spots, staying at home could also be an option if you book at 3rd Street Nest.
For a rejuvenating lounge afternoon, guests can enjoy tea or coffee in the outdoor picnic area. Another great feature of the property is its two uniquely decorated rooms. This also means that there will be fewer people at any time of the year (compared to high-traffic hotels and motels in the region).
The rooms have a queen-sized bed, a beautiful hallway (with access to private yards), and big clawfoot bathtubs. The bathrooms also have a shower stall.
Though the house is old, they have a high-speed internet connection for your work and leisure needs. Warm breakfasts are served daily. They also offer a free airport shuttle upon request. For a casual and home-like stay, book at the 3rd Street Nest Bed & Breakfast.
Holiday Inn Express Hotel & Suites – Great For All Seasons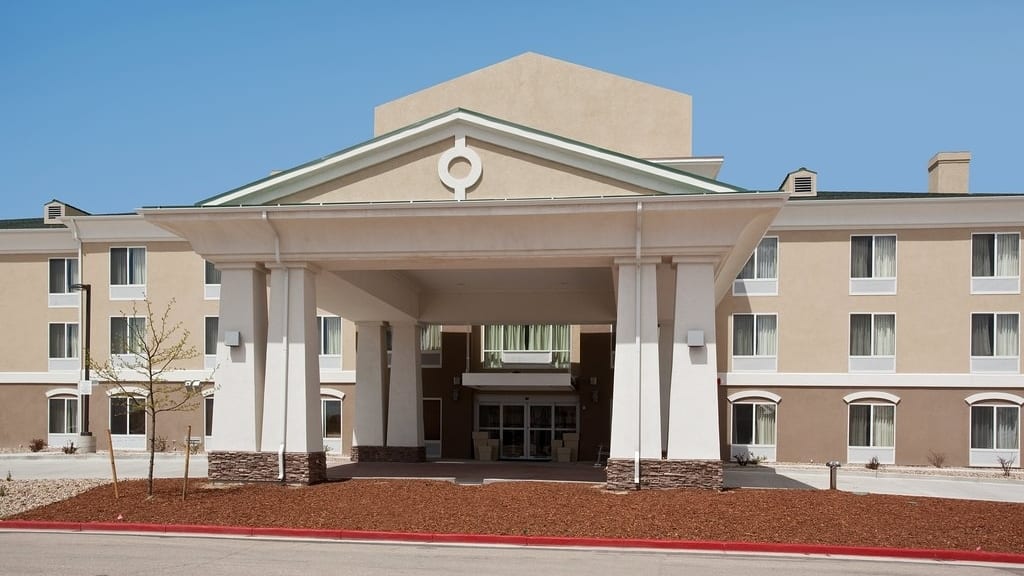 If you're in town for a couple of days, you may need accommodation that has a complete set of amenities for your travel needs. If so, Holiday Inn Express & Suites is an exceptional selection. The property is pretty straightforward when it comes to design. But where they excel is attention to detail.
Holiday Inn Express & Suites is one of the very few hotels in town that has multiple pools. Whether you're visiting during summer or winter, you can enjoy any of their heated pools (indoor, outdoor, and whirlpool). Other features include a fully-equipped gym, business center, conference halls, and meeting spaces. These are perfect for corporate-minded visitors.
For relaxation and leisure, their impeccably clean rooms feature plush duvets and pillows. The location, though accessible to town, is also not in a high-traffic area so nights are calmer than the main downtown.
If you're looking to stay in your room for the day or evening, you'd get all of the essentials you need like WiFi, coffee/tea maker, and microwaves. Lastly, if you want to unwind, they also have a bar lounge area that offers an all-day menu and cocktail drinks.
Holiday Motel – Best Value Accommodation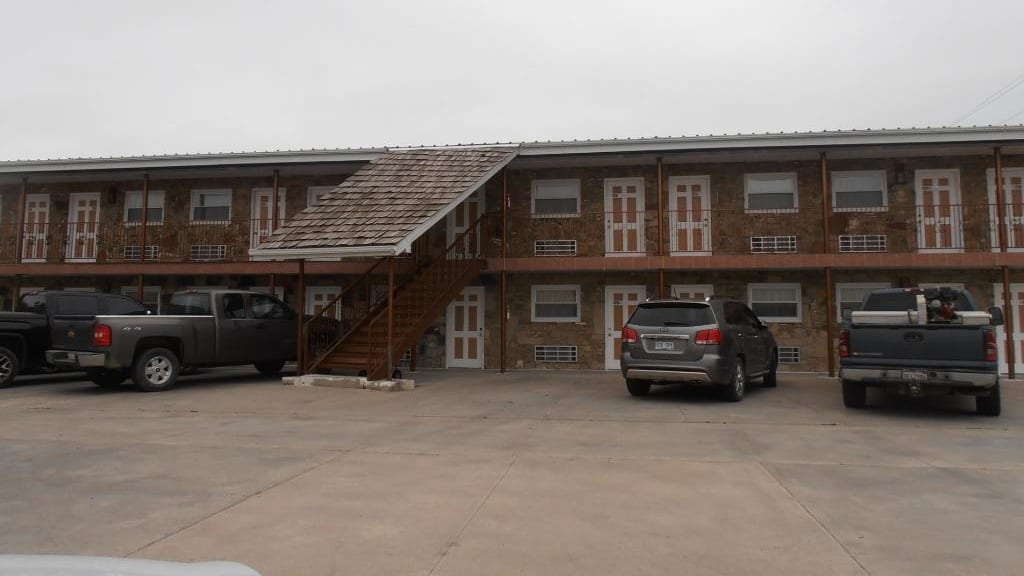 If you're traveling on a budget, check out the Holiday Motel. This property is conveniently located along North Main Street.
It features 24 rooms with essential conveniences like microwaves, refrigerators, WiFi, TV, and toiletries. The rooms are outmoded, but the old-fashioned pieces of furniture are well-maintained. Previous guests have also noted how comfortable and clean the beds were.
For travelers who prefer larger rooms, Holiday Motel could be a good fit for you since their Deluxe Suites are even more spacious. The Deluxe Suites are also recommended for those who like to cook their own meals since these rooms have a kitchenette and small dining area.
Parking is another great feature at this historic motel. There's a wide-open area for parking and all types of vehicles are welcome. Just in case you're bringing a pet for your Lamar vacation, Holiday Motel accepts pets, but with an additional fee.
Sundance-High Plains RV Park and Cabins – Family-friendly Vacation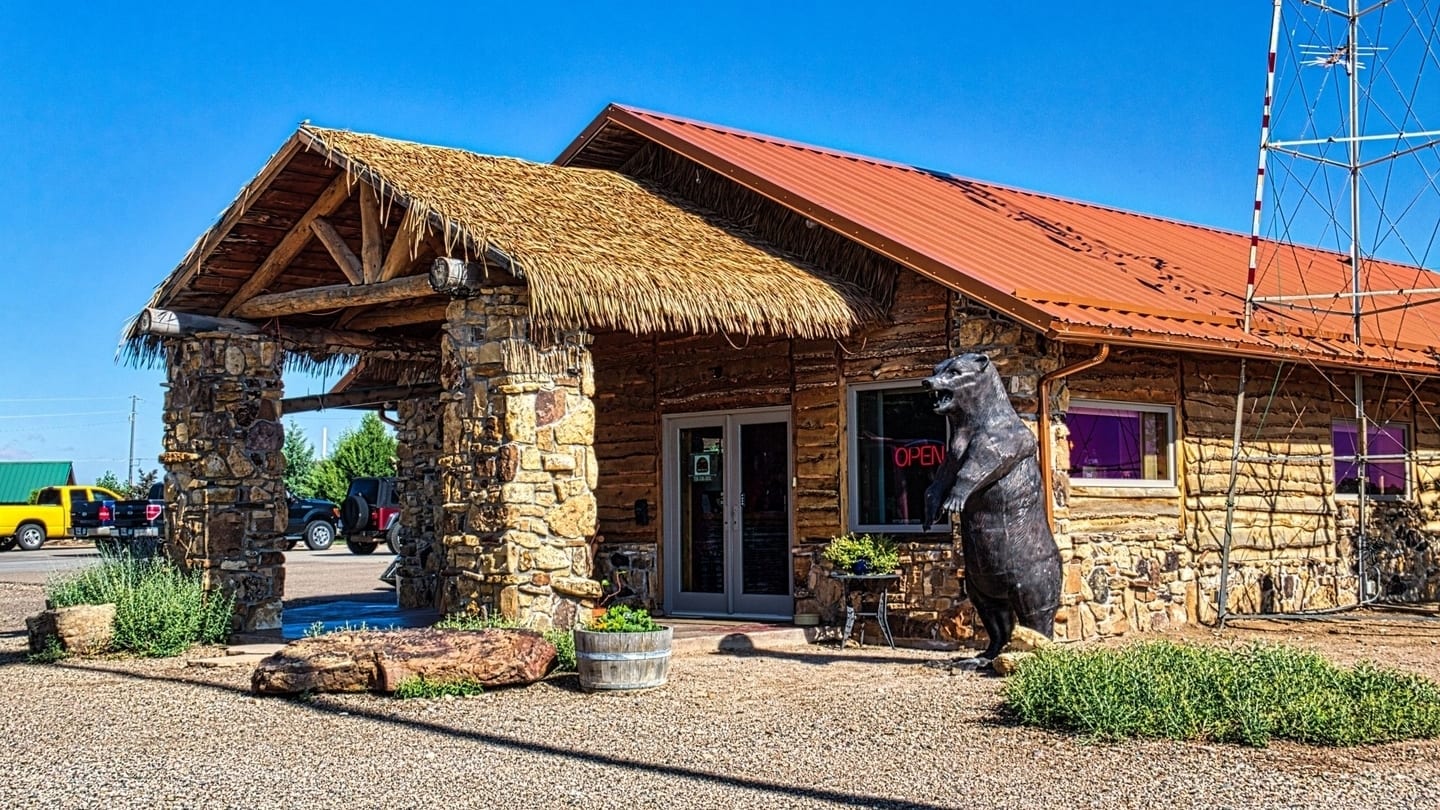 Experience your home comforts in a rustic setting here at the Sundance-High Plains RV Park and Cabins. The property offers overnight stops for RV travelers and a convenient tent site and cabins.
Guests are welcomed from the park's beautiful country-style registration office. For relaxation, vacationers can also lounge at the shaded picnic park or at the camp's clubhouse.
The entire property has a safari ambiance. They have several animal decors, and in one garden, they even have a dinosaur theme. This is an ideal spot for families with kids. For those who would like to grill at night, they have BBQ sites and fire pits, too.
As for the cabins, each one is styled individually. All of them are equipped with complete house amenities so you wouldn't feel like you're missing anything during your Lamar trip.
If you're also the type of traveler who needs a good connection, the Sundance-High Plains RV Park & Cabins is noted to have strong WiFi service. Create a more enjoyable excursion in any of these amazing properties!
Thanks for checking out our favorite hotels in Lamar, Colorado! Make the most of your trip to this secluded southeastern city!