Explore the "bright" suburb of Denver, Colorado! Brighton may be a smaller area compared to its neighboring towns, but there are a lot of hidden gems tucked around every corner of the town! It's easy to access the metro area and reap the benefits of Brighton's affordable top hotels.
Brighton is known for the famous Murray Farms Corn Maze, a working farm that has been in existence since 1917. In 2001, they started opening their doors to tourists and school trips by opening tours and hayrides. Murray Farms Corn Maze is also the most giant corn maze in the entire state.
Probably Brighton's Top Places To Stay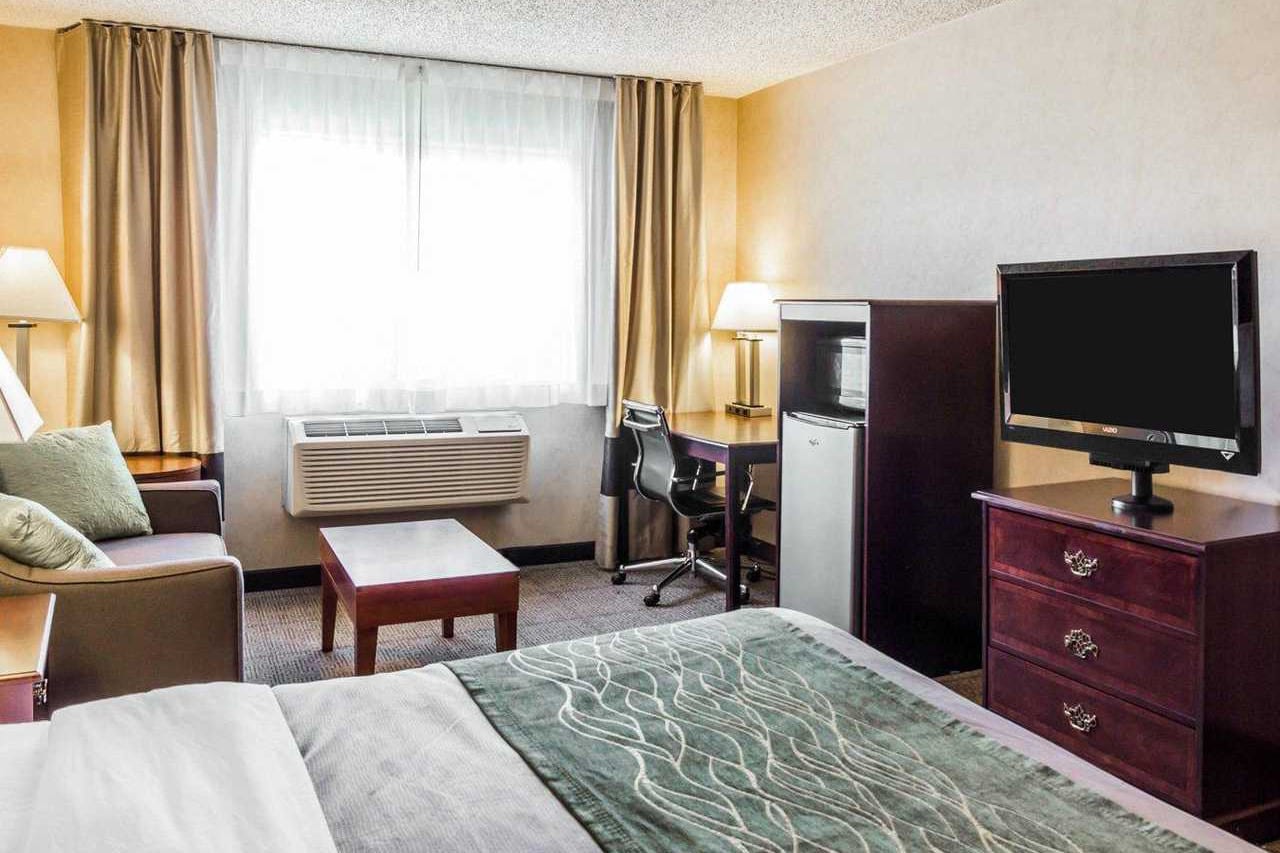 Tucked away on Interstate 76 about 20 minutes outside Downtown Denver, Brighton provides a great compromise in distance between the activities of the northern front range, the capital city, and its international airport. When staying overnight in Brighton, take advantage of the local Barr Lake State Park, open year-round for day use.
This section contains referral links. If you click through and take action, we may receive a commission, at no additional cost to you.
Here are our choices for the top hotels in Brighton, CO, in no particular order:
Quality Inn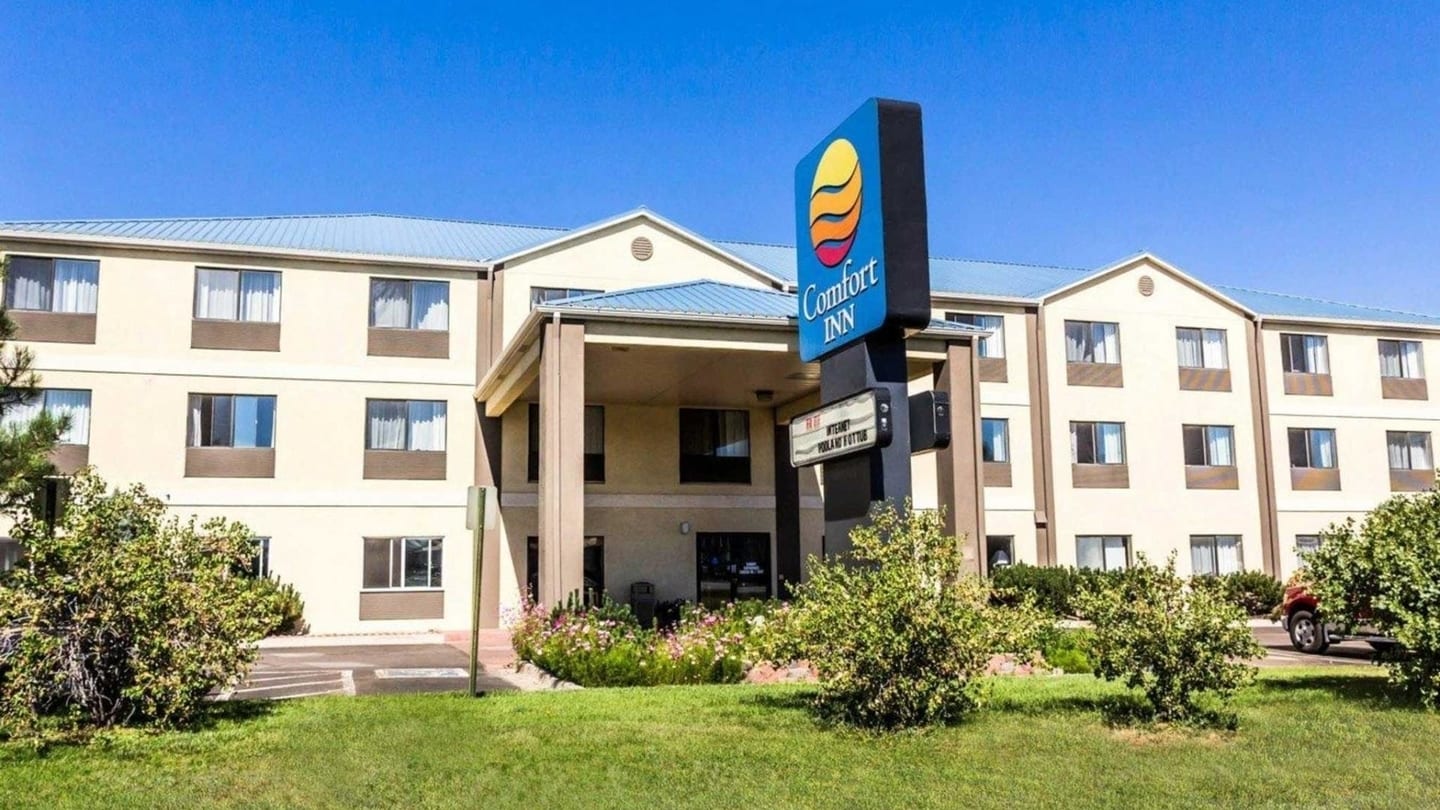 This is one of the most recognizable hotel brands in Colorado. In Brighton, this particular branch does not disappoint.
Quality Inn is lauded for having a homey and welcoming ambiance. Coming in, you'll be welcomed by the warm colors of the hotel as well as a down-to-earth lobby. The seats are comfortable, and the layouts are familiar that you'll immediately feel at home.
The hotel has a lot of amenities that will help you relax and enjoy your trip. They have an indoor heated pool and hot tub, a business center, free hot breakfast, free parking, Braille elevators, bus parking, laundry, and 24/7 concierge service.
As for accommodations, the standard rooms start with double queen beds. The designs are pretty straightforward, but you'd have all the major amenities you'd need for your stay, including a refrigerator, cable TV, microwave, en suite private bathroom, and a safe.
Hampton Inn Denver Northeast-Brighton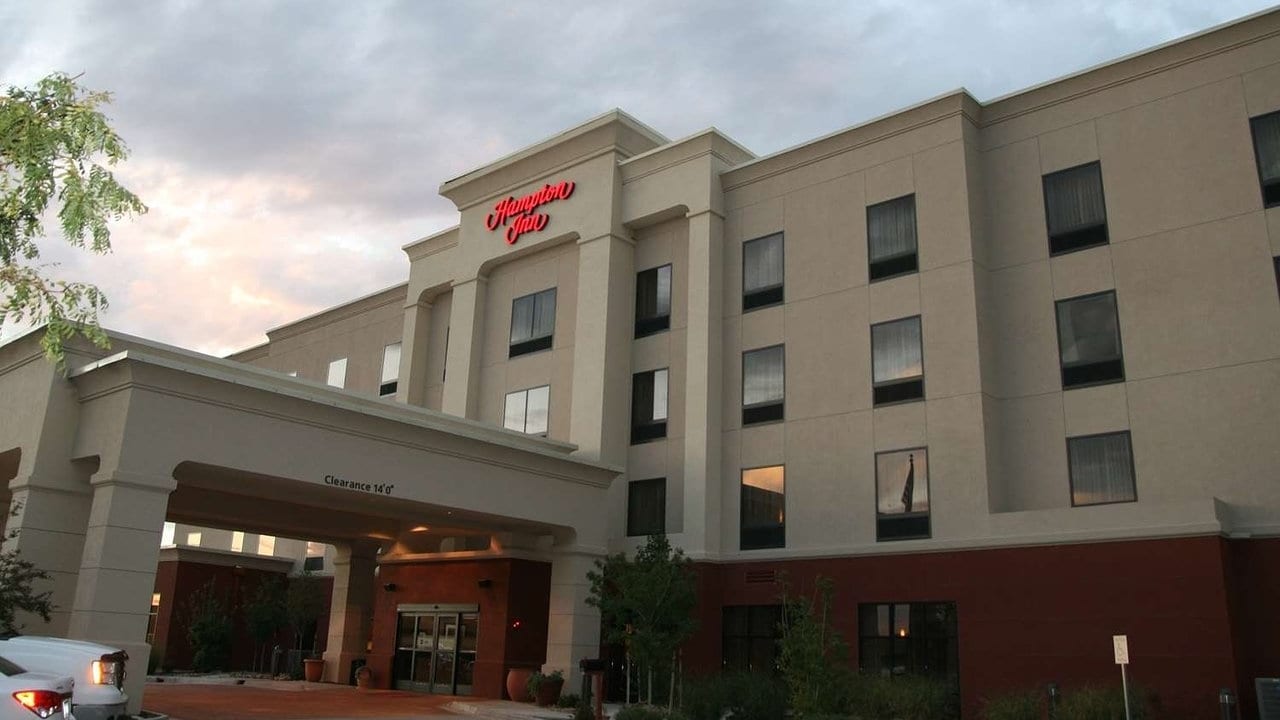 If you're traveling to Brighton for the weekend or for business, Hampton Inn Brighton is an ideal accommodation for you.
Located at the center of town and within half an hour's drive from Denver International Airport, Hampton Inn Brighton is an accessible location for business and recreation. Guests can enjoy an express check-in as well as a free continental breakfast. They have a cold/hot buffet which is served daily from 6 a.m. to 10 .m.
It has a fitness center, a tourist-favorite jacuzzi, dry cleaning services, laundry, and an events area. If you want to impress your guests, you can also book a meeting room or a small space to host your event.
On the other hand, staying at Hampton Inn is also a breeze. The rooms have a professional look with touches of dark wooden furniture and leather. The beds are known for their extreme comfort. You'd also get complimentary wireless Internet access that will keep you connected during your stay.
For other room configurations, make sure to check out the room type during your booking. Hampton Inn Brighton has 76 beautifully designed guestrooms and suites.
Fairfield Inn & Suites by Marriott Denver Northeast/Brighton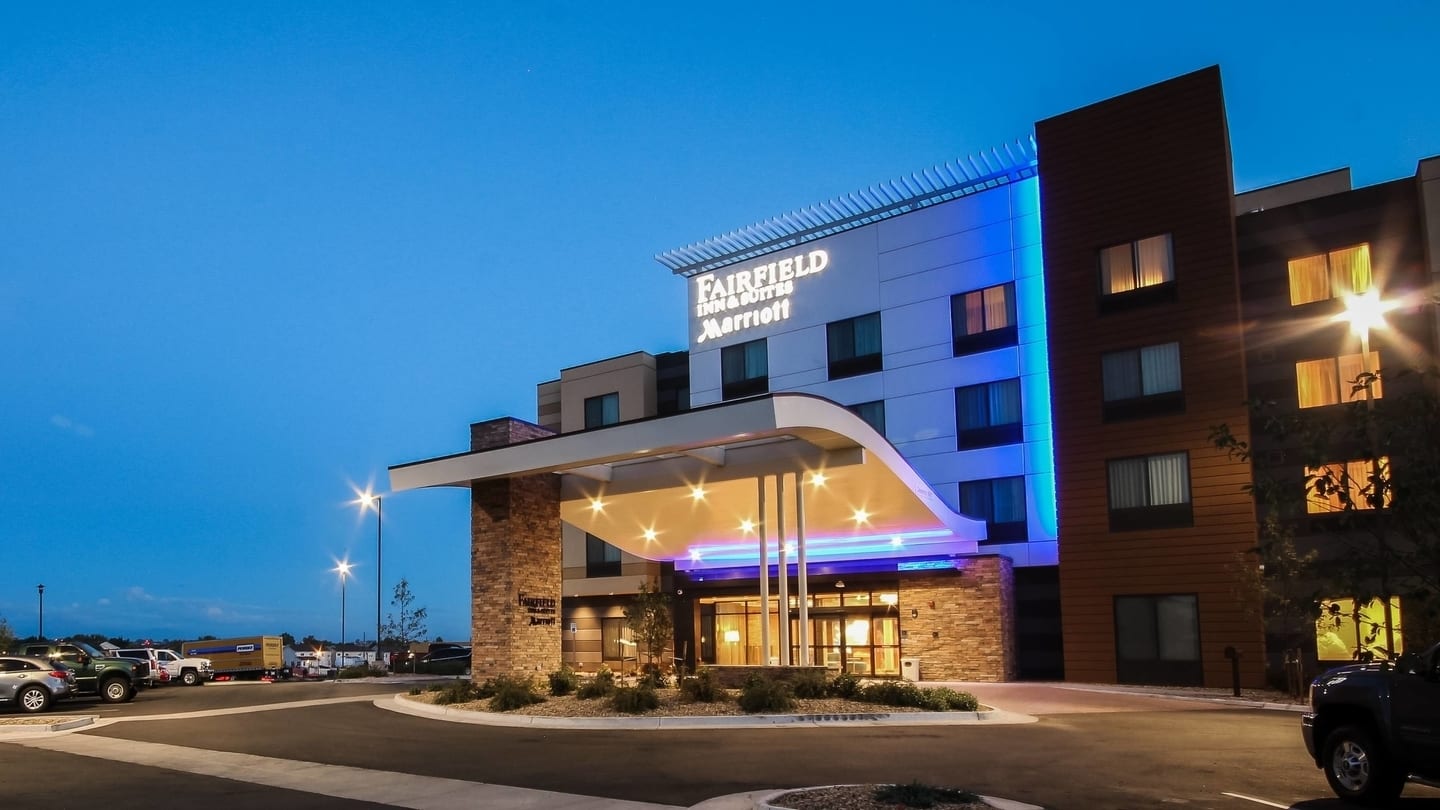 Whether you're on a solo backpacking adventure, a honeymoon, or a family weekend getaway, if you're looking for a pretty well-rounded accommodation, Fairfield Inn & Suites is the one for you. This accommodation is one of the newly renovated properties in Northeast Denver and Brighton. The interior design is refreshing, with a focus on comfort, function, and clean lines.
The property has vast recreational amenities from its indoor pool, 24/7 fitness center, and conference areas. It's also a popular hotel for weddings and events.
If you're traveling for business, they have complimentary wired Internet access, a business center, newspapers, and free self-parking. Each booking will be accompanied by a free hot/cold breakfast. If you're looking for light snacks, the hotel also has a pantry.
The rooms are outstanding when it comes to comfort and cleanliness. The beds, depending on the size of your preference, are fluffy. The rooms have the basic amenities you'd need like a coffee maker, microwave, ergonomic working desk, and gorgeous bathrooms. The bathrooms have been one of the most outstanding features in the guestrooms in the hotel.
According to previous reviews, they have been known to exceed expectations when it comes to cleanliness, style, and simplicity. For an outstanding and hassle-free stay, check out Fairfield Inn & Suites.
Candlewood Suites Denver Northeast – Brighton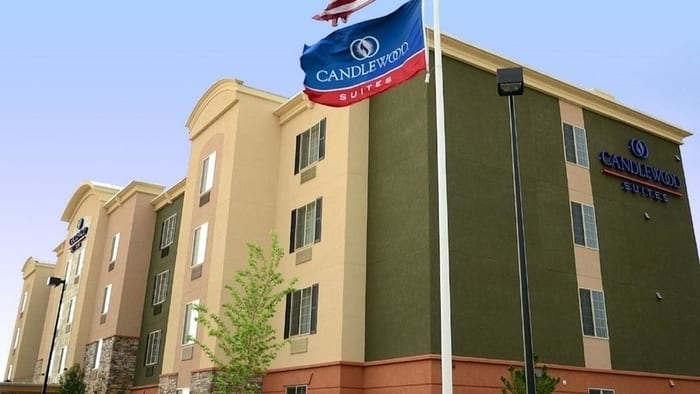 If you will have an extended stay in Brighton and you need accommodation that will have bigger rooms and an apartment set up, Candlewood Suites is the perfect hotel for you. Not only is the hotel accessible to the main attractions both in Brighton and Denver, but they also have great amenities that will lighten your hotel staycation!
Though the property is perfect for any type of traveler, it's more famous for large groups and families. The facade of the hotel is quite traditional, but they have recreational spaces that other properties do not have, including a BBQ area. At Candlewood Suites, you can enjoy an intimate BBQ party with your family and friends.
Golfing is another unique activity you can do at the property. They also have an in-house massage and beauty center. If you're looking to maintain your workout routine, they have a fully-equipped gym.
Of course, the main attraction of Candlewood Suites is its luxurious apartment suites. Depending on the room type you will choose, they have a standard studio setup, a one-bedroom, a two-bedroom, and deluxe suites. They also have rooms that are non-smoking and accommodations that have accessibility features.
Whatever room you choose, you'll enjoy the room's features including the broad open areas, kitchenette, a bar dining table, sitting area, HDTV with cable, Blu Ray player, and the hotel's Comforts of Home Bedding Collection, and a complimentary high-speed WiFi!
Best Western Brighton Inn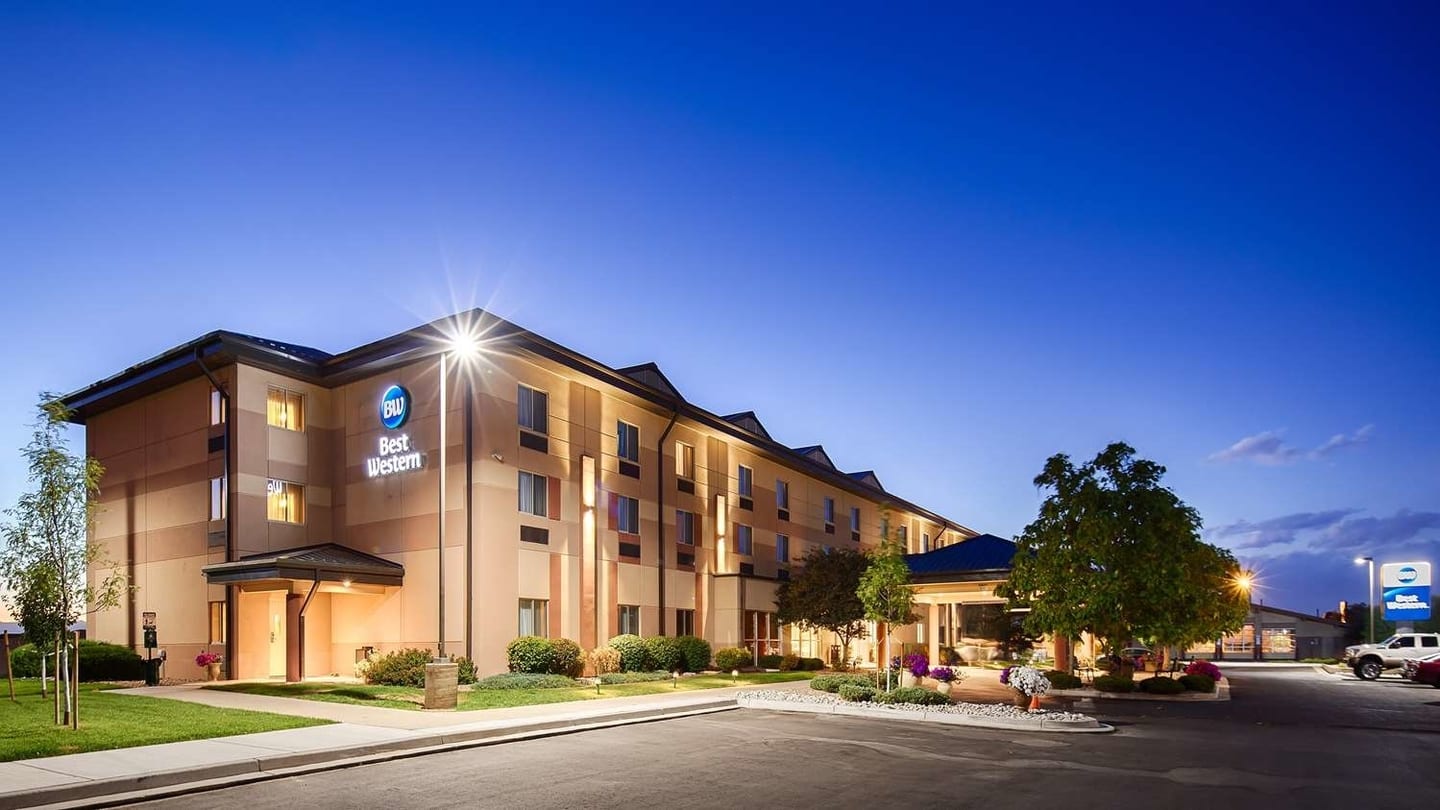 Best Western Brighton Inn is a pet-friendly accommodation that's ideal for families and couples. The hotel has a traditional layout, but they're still a top pick for travelers because of the location.
This 3-star property is close to downtown Denver and the Denver International Airport as well as other charming attractions in Brighton. However, even though it's in the middle of two towns, the hotel is recluse enough, so guests enjoy privacy and a quiet stay.
The hotel is also very flexible when it comes to providing value to its guests. They have a shuttle service in case you need transportation assistance, a wired Internet connection upon request,  a 24-hour front desk, express check-in, and check-out, and self-serve laundry.
The rooms have a traditional layout with natural wood tones. Each guestroom has internet access, housekeeping, flatscreen TV, microwave, coffee maker, refrigerator, and working desk.
Thanks for checking out our favorite hotels in Brighton! Enjoy your stay in the northeastern suburb of Denver.