West of Colorado Springs, Ute Pass is a 9,165 foot mountain pass that can be traversed along US Highway 24. The pass has an interesting history and is easily accessible in all passenger vehicles. From east to west it begins after Manitou Springs, ascending past Cascade, Green Mountain Falls, Woodland Park, before finishing in Divide.
History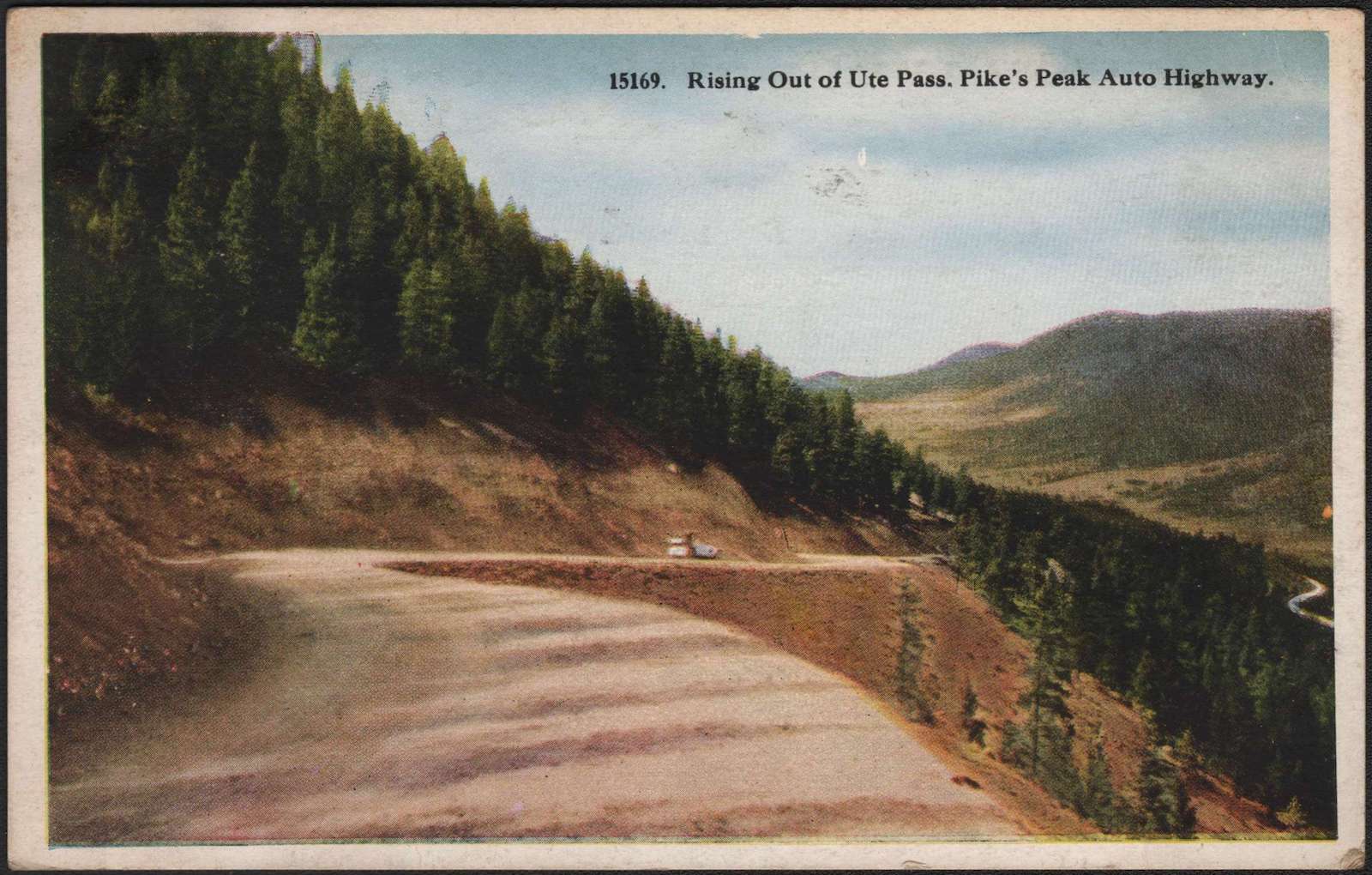 Ute Pass lies along the Ute Trail. Believe or not, this route was originally carved by herds of buffalo traveling between South Park and the eastern plains. The native Ute Indian tribe called the pass "El Puerto del Sierra Almagre." In English, this translates to the "Doorway to the Red Earth Mountains."
In the 1860's, the heavily worn soil was eventually developed into a wagon road. Eventually, a railway was laid down along the route. For several decades, Ute Pass provided access to mining operations in Leadville, Aspen, and Cripple Creek. Upon the removal of the train tracks, the first automobile road was completed over Ute Pass in 1932.
Ute Pass Accessibility
The top of Ute Pass is easily accessible along US 24, about 26 miles west of Colorado Springs. The pass lies at the intersection with State Highway 67, in the small town of Divide, Colorado.
Seasonality – In general, US 24 is open all year round.
Vehicle Restrictions – There are no special restrictions on vehicles traveling through Divide, Colorado. In winter conditions, drivers should be aware and prepared for any inclement weather.
Activities near Ute Pass
The drive up and down Ute Pass showcases plenty of breathtaking views of Pike's Peak and the surrounding wilderness. There are many opportunities for hiking, fishing, and viewing wildlife in the area.
Popular stops along the route include Rainbow Falls and Cave of the Winds Mountain Park. Visitors who are particularly interested in the area's history can visit the Ute Pass Historical Society in Woodland Park.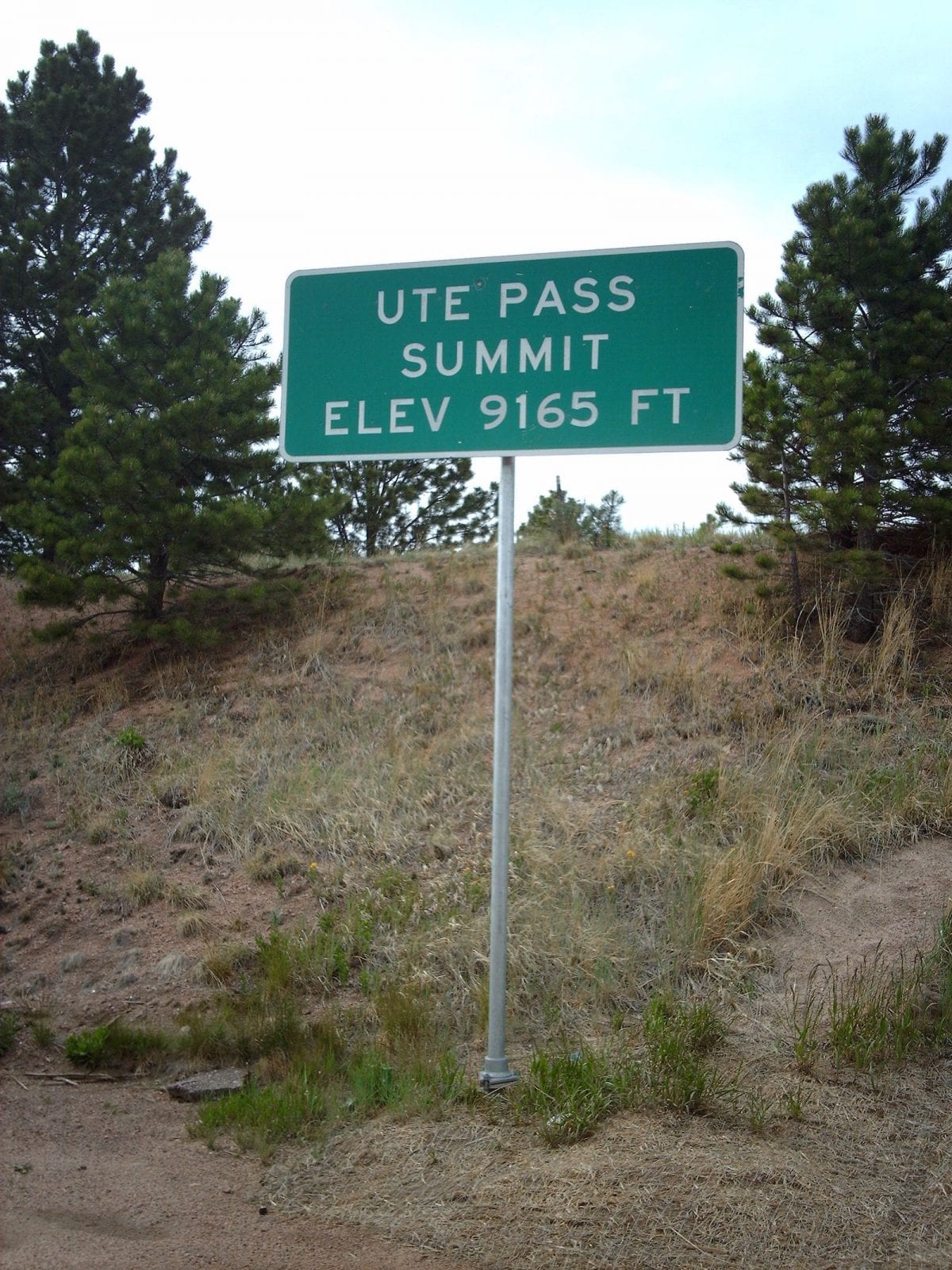 Details
Address: Intersection of US Highway 24 & CO State Highway 67 S, in Divide, between US-24 Manitou Springs, CO
Passes thru (north to south)
Season: Year Round
Elevation: 9,165 ft (2,793 m)
County: Teller County
Mountain Range: Front Range of the Rocky Mountains
Coordinates: 38°56′30″N 105°09′25″W
Access: US-24