Hosted by the Ute Pass Historical Society, the Pikes Peak Museum is a historic and cultural museum dedicated to the Ute people and early Colorado pioneers. Located in Ute Pass History Park in Woodland Park, Colorado, the museum is comprised of 6 buildings built in the 19th and early 20th centuries.
Visitors walk through the early days of nomadic Utes to the first settlers of Woodland Park and its surrounding communities. Discover the ancient people who first came to this region and learn how their descendants transformed it into what it is today. Learn the unique challenges these settlers faced, and view firsthand the cabins they called home.
Ute Pass History Park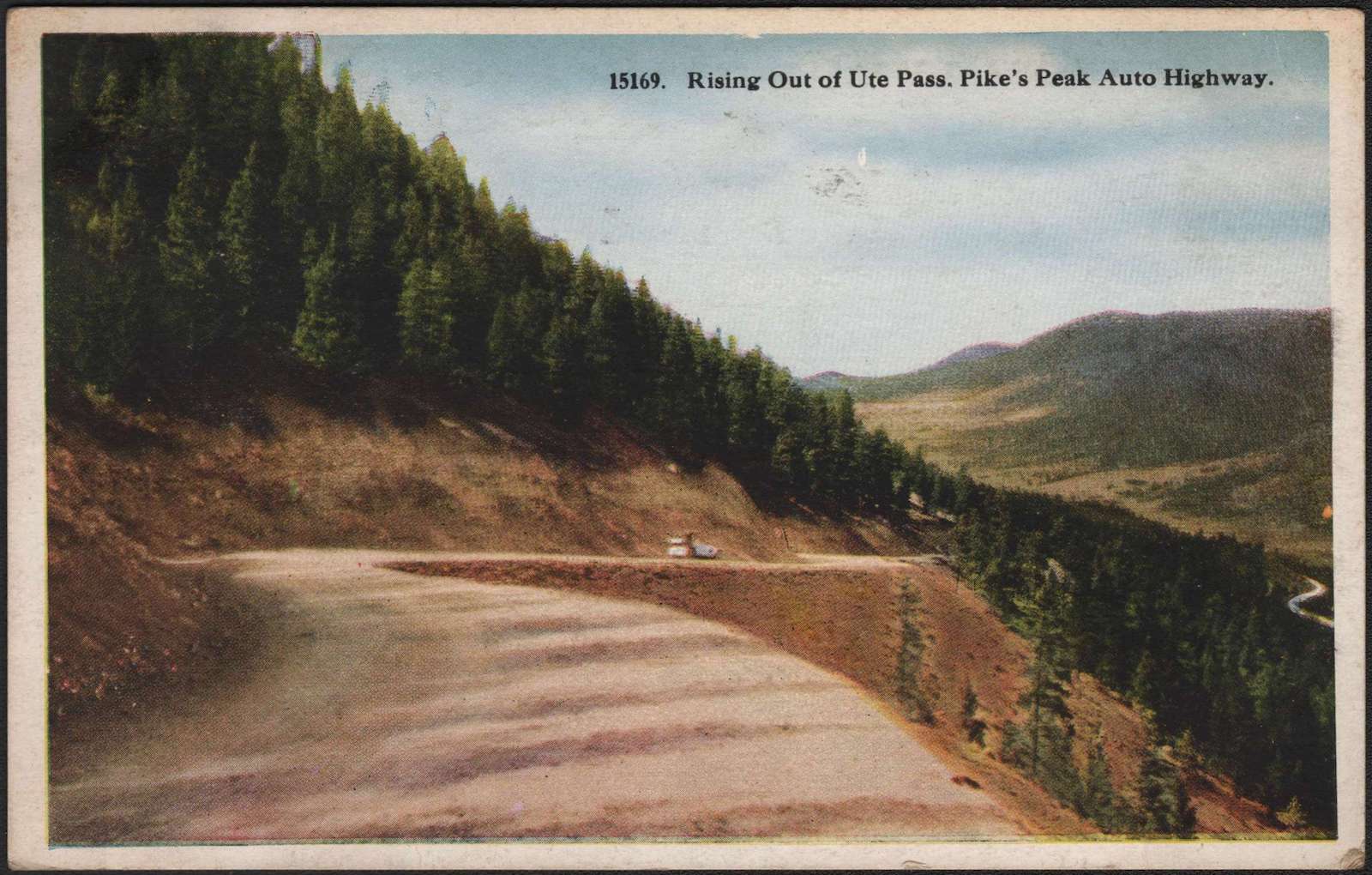 Ute Pass History Park is a family-friendly environment committed to educating the public on Ute nomads and early pioneers. It rests on the north side of the Woodland Park Library, a branch of the greater Rampart Library District. It's comprised mainly of the Pikes Peak Museum and immediate surrounding area.
On your visit, you'll discover the fascinating history of the Ute people, the Colorado pioneers, the Pikes Peak Hill Climb, the Colorado Midland Railway, and hear firsthand accounts of life on the Ute Pass. For those interested, a driving tour and mobile app may be downloaded from the Ute Pass Historical Society website. The app recreates the sights and sounds of pioneer life on 7 historic routes of the Ute Pass.
Museum Exhibits
Guests are invited to immerse themselves in a blend of outdoor and indoor exhibits. Wind your way between historic cabins, step through their doors, and see what life was like for settlers a hundred years ago.
Immer Cabin – Built for the Immer family in the 1940s. Inside you'll find exhibits showcasing early community development including schools, churches, and rodeos.
Brockhurst Cabin – A single-room log cabin featuring period artifacts used by Colorado pioneers in their daily lives.
Woodland Park Calaboose: This is the original 1891 town jail, fully restored. See what life was like behind bars.
Steffa Cabin – View one-of-a-kind Ute artifacts and learn how early pioneers developed today's communities through ranching, mining, and logging.
Carroll Den – Discover an impressive collection of Colorado Midland Railway art and artifacts. Features original paintings by Erwin Stock.
Ute Boy's Cradleboard – Selected as one of Colorado's 10 Most Significant Artifacts, this cradleboard was built for a Ute mother to carry her infant while she went about her daily chores.
The Museum Center – Houses the archives and photograph collection, available to researchers. You'll also find the gift shop, with unique regional items on the Ute Pass and its people.
Spend a day visiting the Pikes Peak Museum and History Park, and leave with a greater understanding and admiration for the settlers who developed this region.
Field Trips and Organized Groups
Pikes Peak Museum welcomes school field trips, scout troops, and organized groups seeking fun, adventure, and knowledge. All group tours are led by an experienced docent; advanced notice is required.
Group rates include a copy of "Ute Pass People" for all students to take home, so that they may continue to learn more about this fascinating culture even after leaving the park. There is no charge for chaperones.
Admission and Hours
The museum is open Wednesday through Saturday from 10 AM to 3 PM. It is closed Sunday, Monday, Tuesday, and most major holidays. Admission to the museum is always free, but donations are appreciated.
Guided tours are available Saturdays at 11:00 AM from June through August. The only exception to that is the Saturday on which the Mountain Arts Festival is held. The date for the festival changes from year to year, please check the calendar for details. There is a Gift Shop located on-site next to the public library.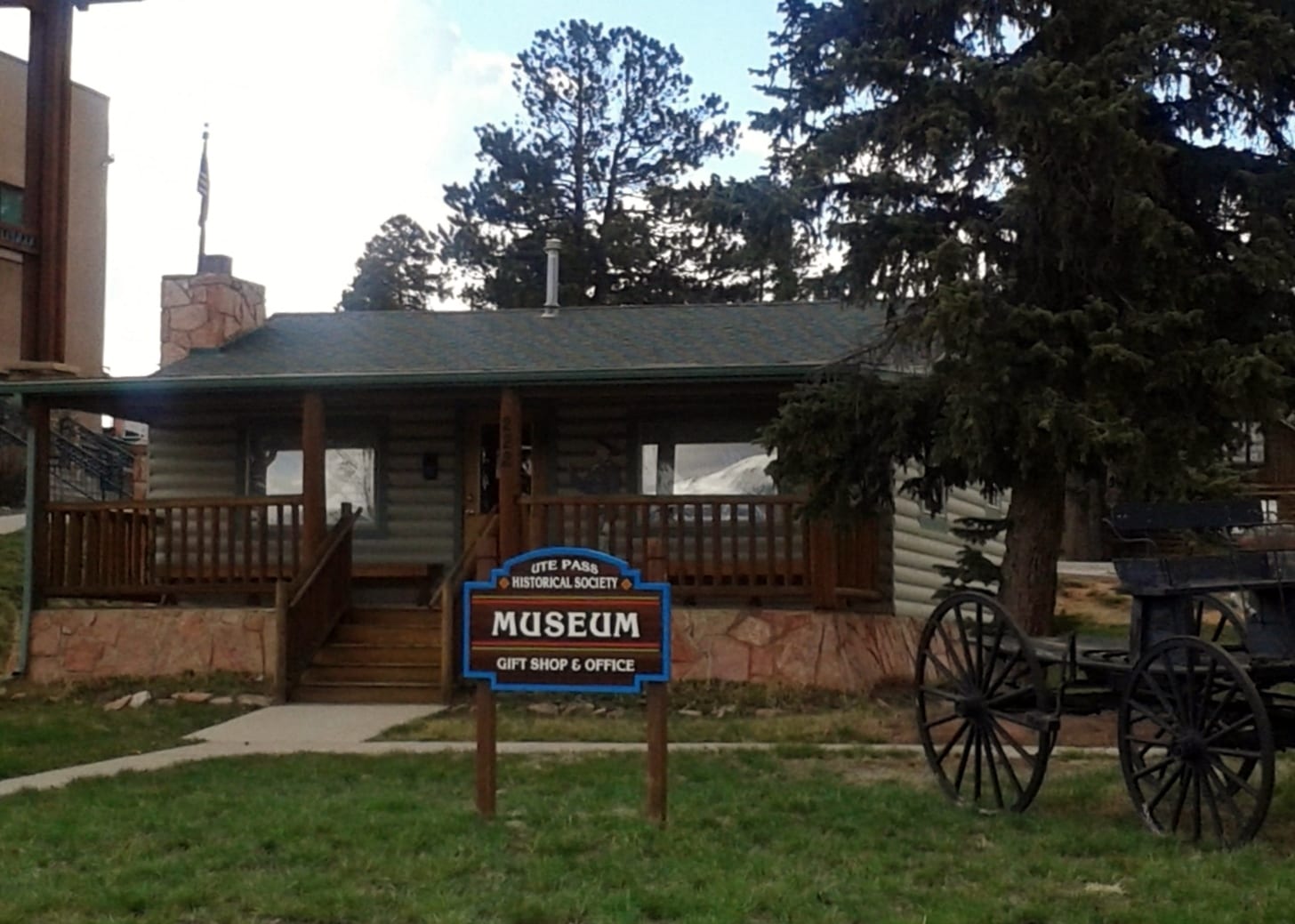 Details
Address: 231 E Henrietta Ave, Woodland Park, CO 80863
Phone: 719-686-7512
Season: Year round
Admission: Free, donations appreciated