Zebulon Pike led two expeditions, one that paved the way for Lewis and Clark and the other, more famously, that explored the American southwest. The North Slope Recreation Area, on Pikes Peak the iconic landmark bearing his name offers a glimpse of what Pike first saw.
Those that remember the man can experience a taste of what he and his men discovered, something the indigenous people of the area knew for millennia, at the North Slope Recreation Area on Pikes Peak. At an elevation of 9,200 feet, it is one of the highest recreation areas in the United States and home to a wide variety of exciting outdoor activities.
Activities at North Slope Recreation Area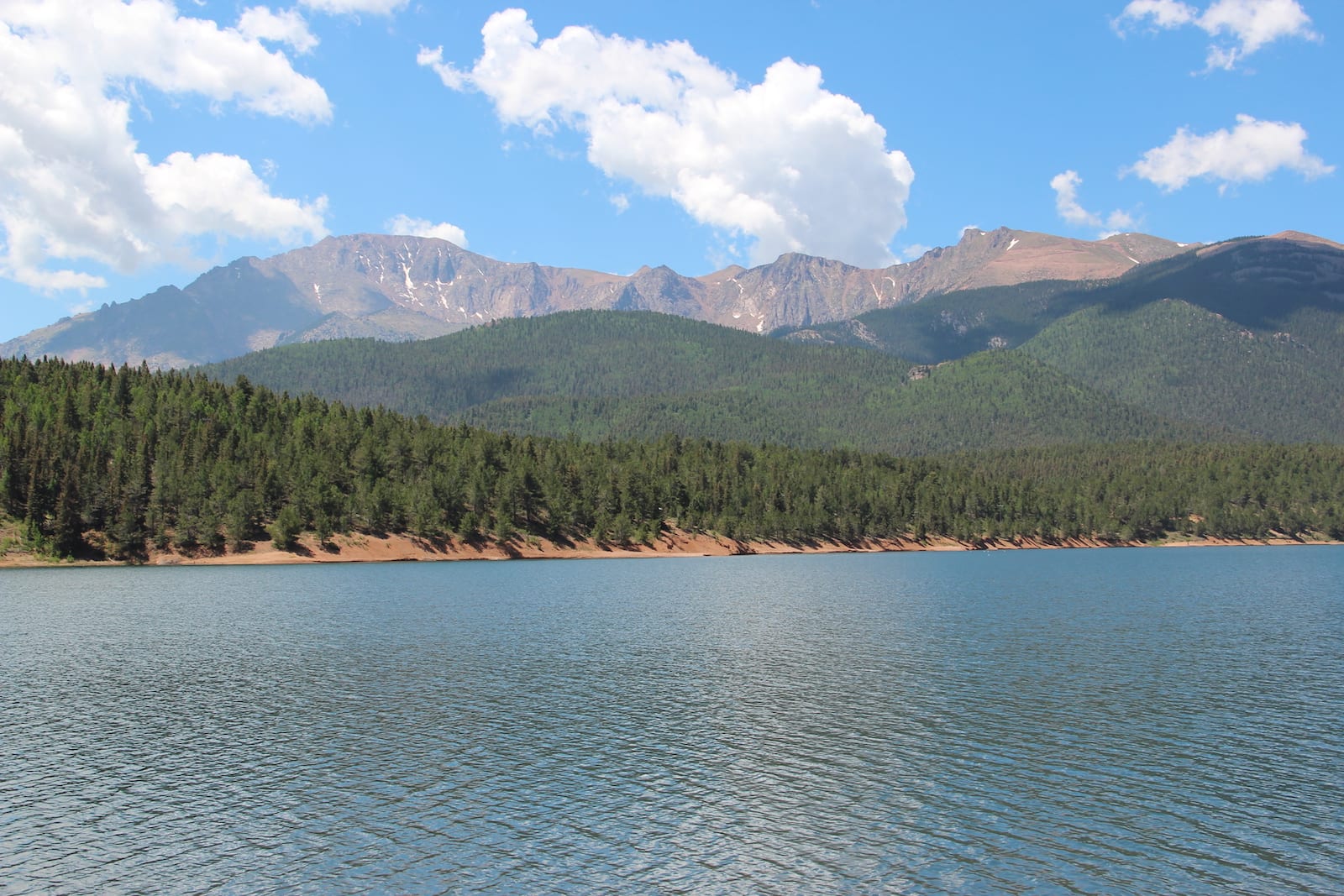 As is the case with much of the Colorado wilderness, hiking and mountain biking are the top attractions at this 2,267-acre patch of pristine wilderness. The North Slope is home to three reservoirs built to supply the water requirements of rapidly expanding Colorado Springs.
Crystal Creek Reservoir has a surface area of 136 acres and a 3.3-mile shoreline. With 103 parking spaces, picnicking areas and trails it's the perfect spot for a family getaway. The fishing is good too, but in an effort to keep the lake intact in its original aquatic fauna, no minnows are allowed. Only hiking is allowed on the trails leading out of Crystal Creek.
South Catamount Reservoir is similar in size at 120 surface acres, but its undulating shoreline is longer, just shy of four miles. Bait fishing with worms, cheese, and artificial bait is allowed but minnows are again outlawed. With 61 parking spaces, it often fills up quickly on warm summer days.

North Catamount Reservoir is the largest of the three lakes with a surface area of 210 acres and a shoreline of six-and-half miles. Hiking and mountain biking are allowed on both Catamount Reservoirs.

Anglers can expect to find five different species of trout including the native cutthroat, brook, brown, rainbow and the hybrid cutbow in the waters of all three reservoirs. Fly fishing is especially hot when an angler can match the hatch and bring home trophy trout. Only flies and lures are allowed on North Catamount.
North Slope opens on May 1 and closes on the third Sunday in October. Opening and closing times change with the sunrise and sunset through the lengthening days of early summer then retreat back as autumn approaches.
The recreation area fees are $5 per person over 16, and a valid Colorado fishing license is required if you test your luck on the water.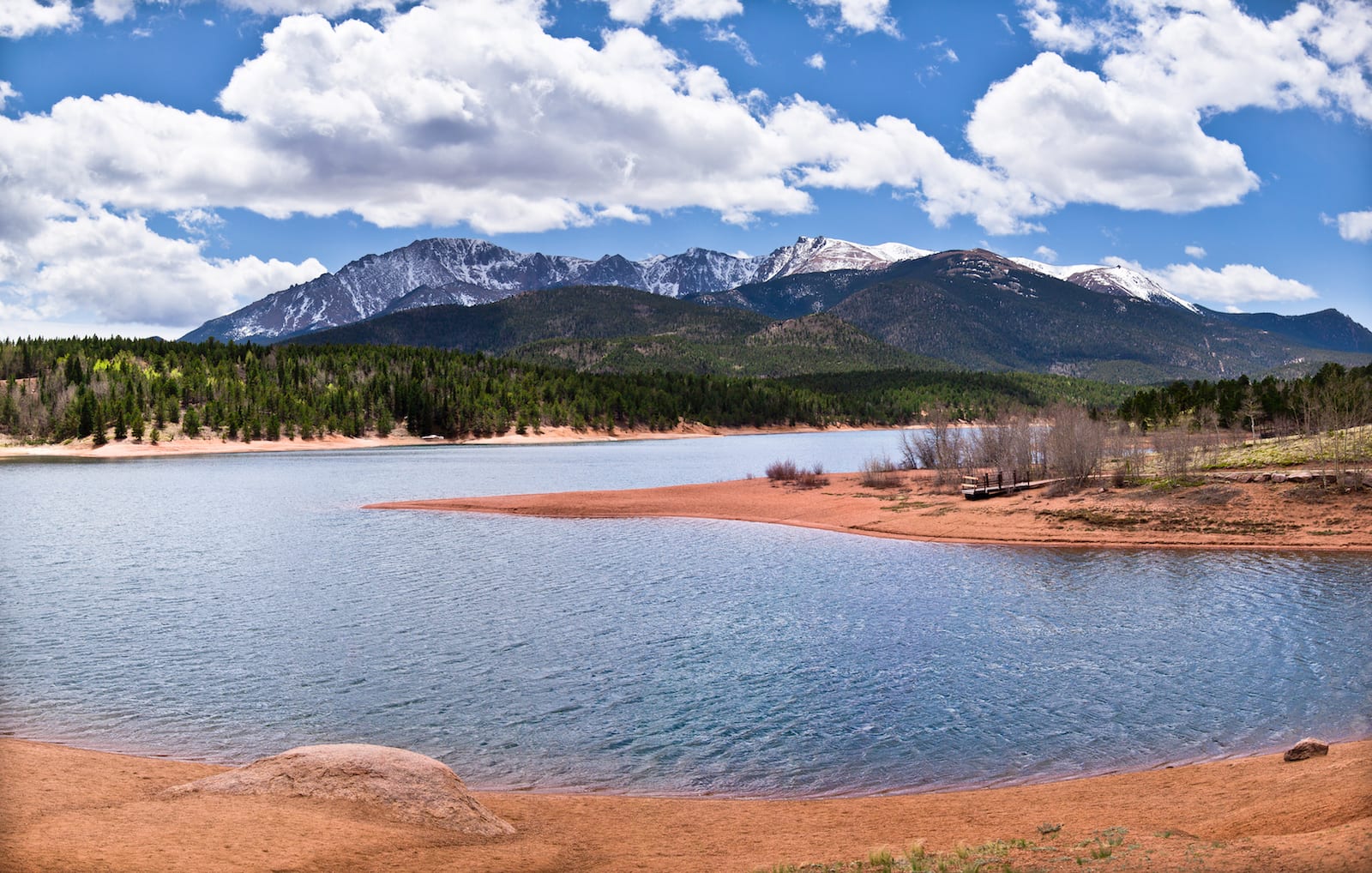 Getting There
From Interstate 25 take Highway 24 west at the West Cimarron Street Exit.  Once on Highway 24 stay on it as it winds through Manitou Springs, past Rainbow Falls and then up the switchbacks to Pikes Peak.
Keep heading west as you ascend to the summit and you'll find yourself on the north edge of Crystal Creek Reservoir where you'll connect with the Pikes Peak Toll Road with access to all the area venues.
There's also a South Slope Recreation Area that's a bit trickier to access. It hosts more secluded fishing and hiking opportunities.
Details
Address: Pikes Peak Highway, Cascade, CO
Season: May 1 to mid October
Cost: $5 per person over 16
Maps: (PDF)
Website: coloradosprings.gov/page/north-slope-recreation-area