Hidden in the foothills of Pikes Peak, the Pikes Peak South Slope Recreation Area is one of Colorado Springs' best-kept secrets. The seasonal recreation area is only accessible by making reservations and purchasing a permit in advance.
Named for its location on the southern slope of Pikes Peak, and falling within the Manitou Springs city limits, the natural area is maintained by Colorado Springs Parks and Recreation. However, the recreation area is actually a 50-mile drive from Colorado Springs and is accessible by driving down back roads.
The Park
A trip to the South Slope Recreation Area will require some planning. The area is only open seasonally, on certain days, at certain times, weather permitting. Visitors will need to make a reservation, purchase a permit to enter the area, and bring a current fishing license if planning to cast a line.
Fishing & Boating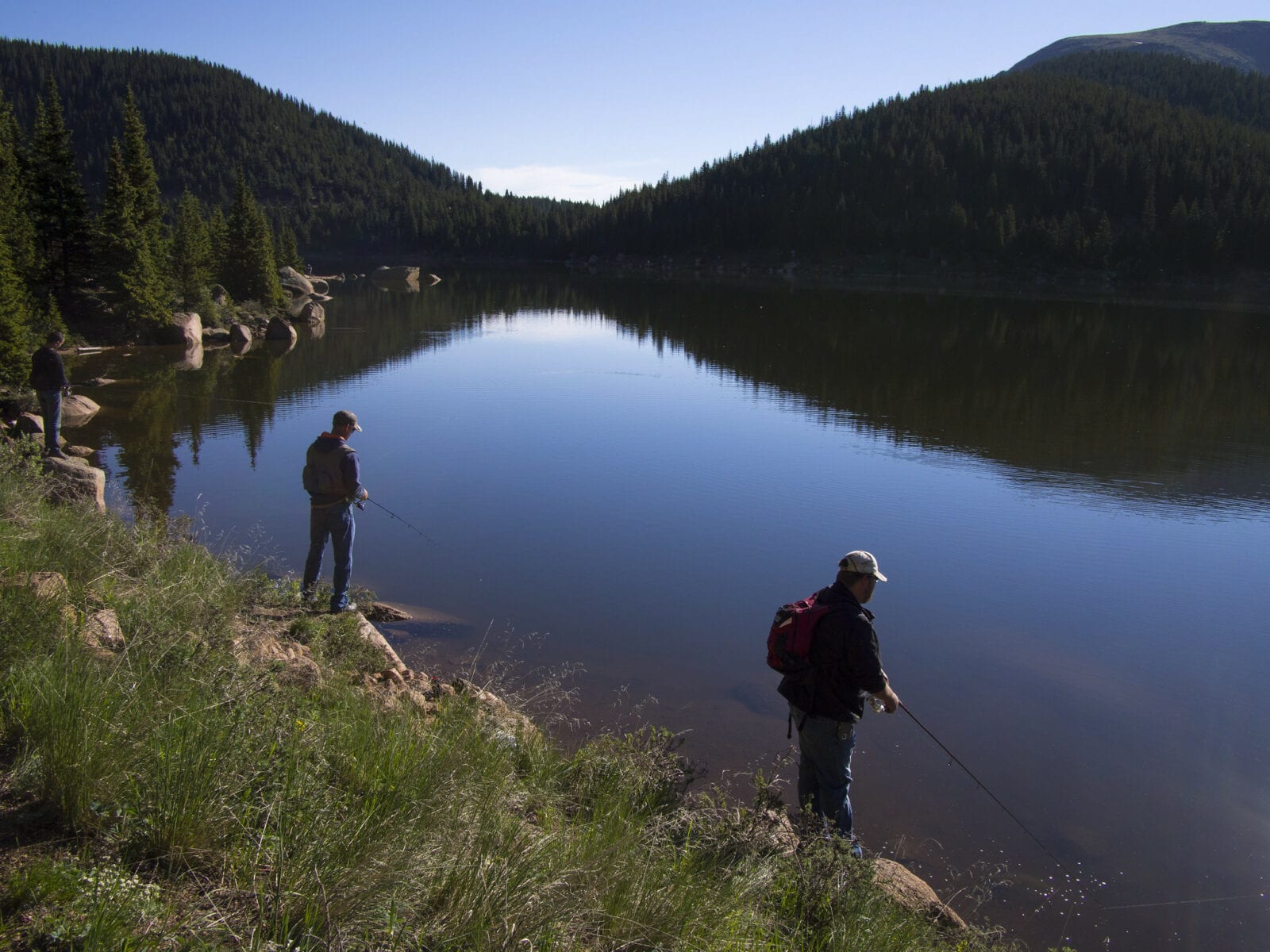 At the South Slope Recreation Area, visitors will find three pristine mountain reservoirs: McReynolds, Mason, and Boehmer. The McReynolds and Mason reservoirs are both stocked with fish, each with individual guidelines for catch and release or possession.
Boehmer Reservoir does not accommodate fishing, but it is an excellent spot for boating. Paddle boats and oar-propelled boats can be used at any of the three reservoirs, as long as personal floatation devices are worn. No motorboats are permitted at South Slope and it should also be mentioned that fishing is only allowed with flies and lures, not live bait.
Hiking & Biking
For those looking to explore, there are 15 miles of single-track trails found at South Slope. Hikers and cyclists will find trails suited to all difficulty levels, from the 1.2-mile McReynolds trail to the 9.4-mile round trip Mason Trail.
Next time you are in the Colorado Springs or Manitou Springs area, make sure to get a permit and check out the Pikes Peak South Slope Recreation Area. Colorado's great outdoors awaits!
There is also a North Slope Recreation Area that might be easier to get to, closer to Cascade and the start of the Pikes Peak Byway.
Details
Address: Forest Service Road #376, Manitou Springs, CO 80829
Phone: 719-385-5940
Season: May – September | Thursday – Saturday | 7:30 AM – 3 PM | By permit only
Website: coloradosprings.gov…