Moments west of Colorado Pass lies Ute Pass, which begins the upward climb of Highway 24 past the lovely alpine communities Manitou Springs, Cascade, and Green Mountain Falls. All boast wonderful campgrounds and make the perfect place to base for exploring the Pikes Peak Region.
If you're looking to be closest to Pikes Peak consider one of the following campgrounds near Manitou Springs. You'll be able to quickly access all the recreation nearby, including the Pike National Forest. They will also put you within a very short distance of the cosmopolitan culture of Colorado's second-largest city.
List of campgrounds by Manitou Springs and Pikes Peak, CO, in order of proximity:
Camping near Manitou Springs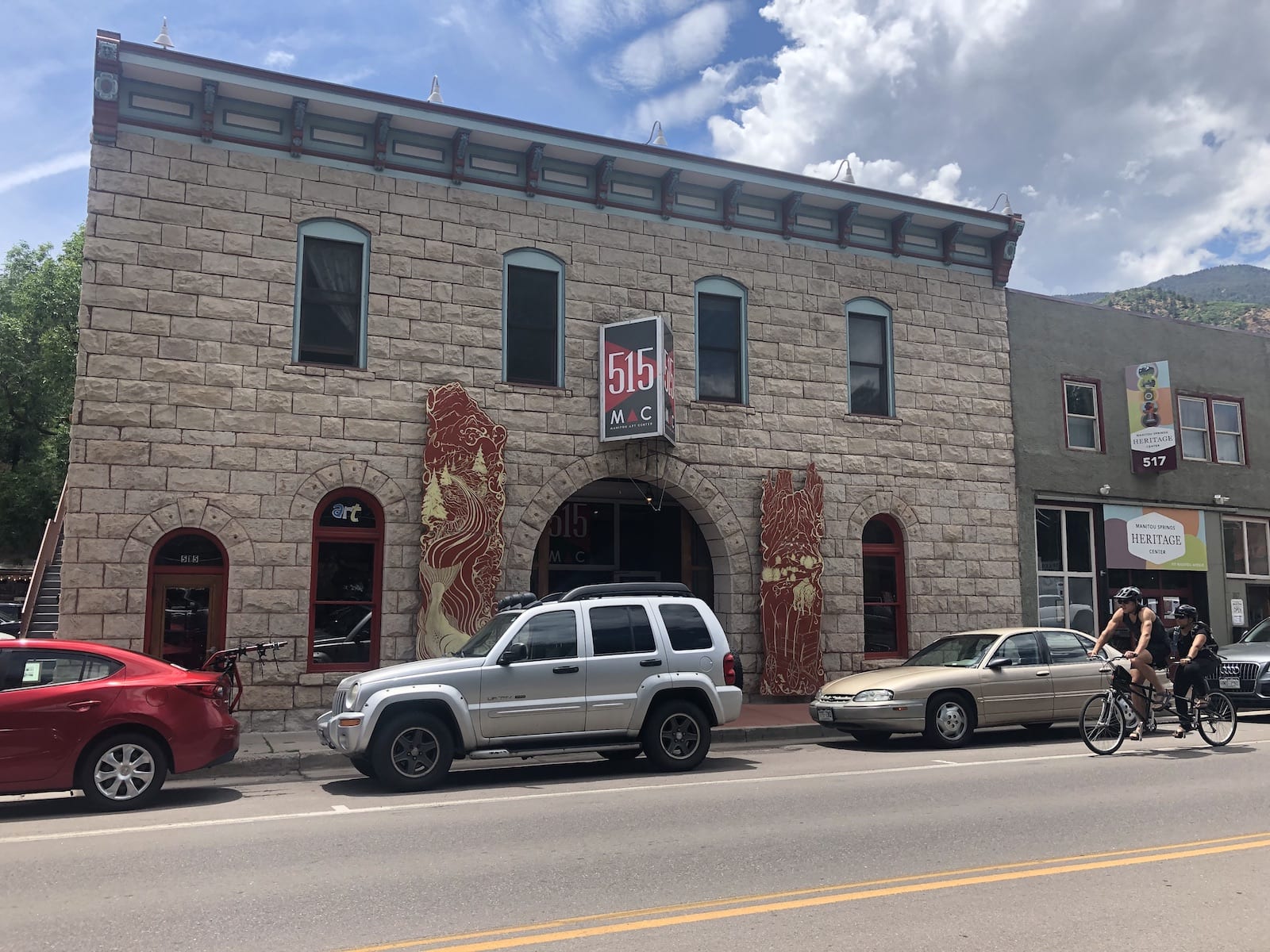 Situated just west of Old Colorado City, which is Colorado Springs' lovely historic district, lies Manitou Springs and its charming, historic streets. Take the Highway 24 detour through Manitou Springs via Manitou Avenue, and you'll pass this tourist-friendly town full of gems.
It got its name from the cool water mineral springs located way below the town, of which, you can actually taste and sample the different H2O from different fountains around town…for free! Bring a jug and fill it up for your campsite.
Nestled in town with the adventure of the wilderness just a few minutes away. This RV park is a good home base for outdoor activities in the Colorado Rockies.  Park your RV and let the excitement begin.
Looking for a home base for a weekend getaway near Pikes Peak or seeking solace from the daily grind in the shadows of the Colorado Rockies? With either one, you have a great base camp for adventure at this quiet campground. The local herd of calm mule deer that live inside the campground gives you an idea of how quiet and pristine the area is.
Camping near Cascade and Pikes Peak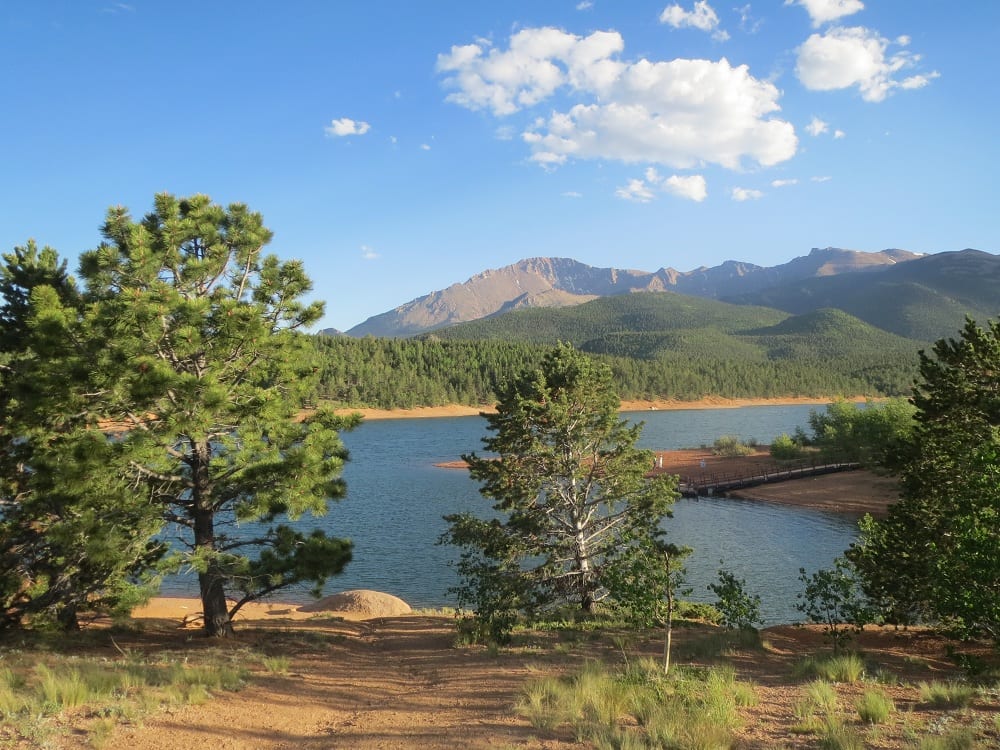 The neighboring communities of Cascade and Chipita Park get lumped into the same census-designated place off Ute Pass. It's a charming community of permanent residents and vacation homes, nestled in the narrow valley beside Ute Pass. Cascade marks the exit for the Pikes Peak Highway. So if you want to stay as close as possible to this iconic peak, consider the following Lone Duck Campground.
For those looking to camp on Pikes Peak, you'll need to be hiking up Barr Trail to stay at Barr Camp. Accommodations range from tent camping to a number of lodges, including bunkhouses, a hut, cabins, and lean-to shelters.
This campground with its huge offering of recreation right on the site could be a destination in itself, but most visitors utilize it as a high-end base camp for outdoor adventure at the nearby destinations of Pikes Peak and Garden of the Gods.
Camping near Green Mountain Falls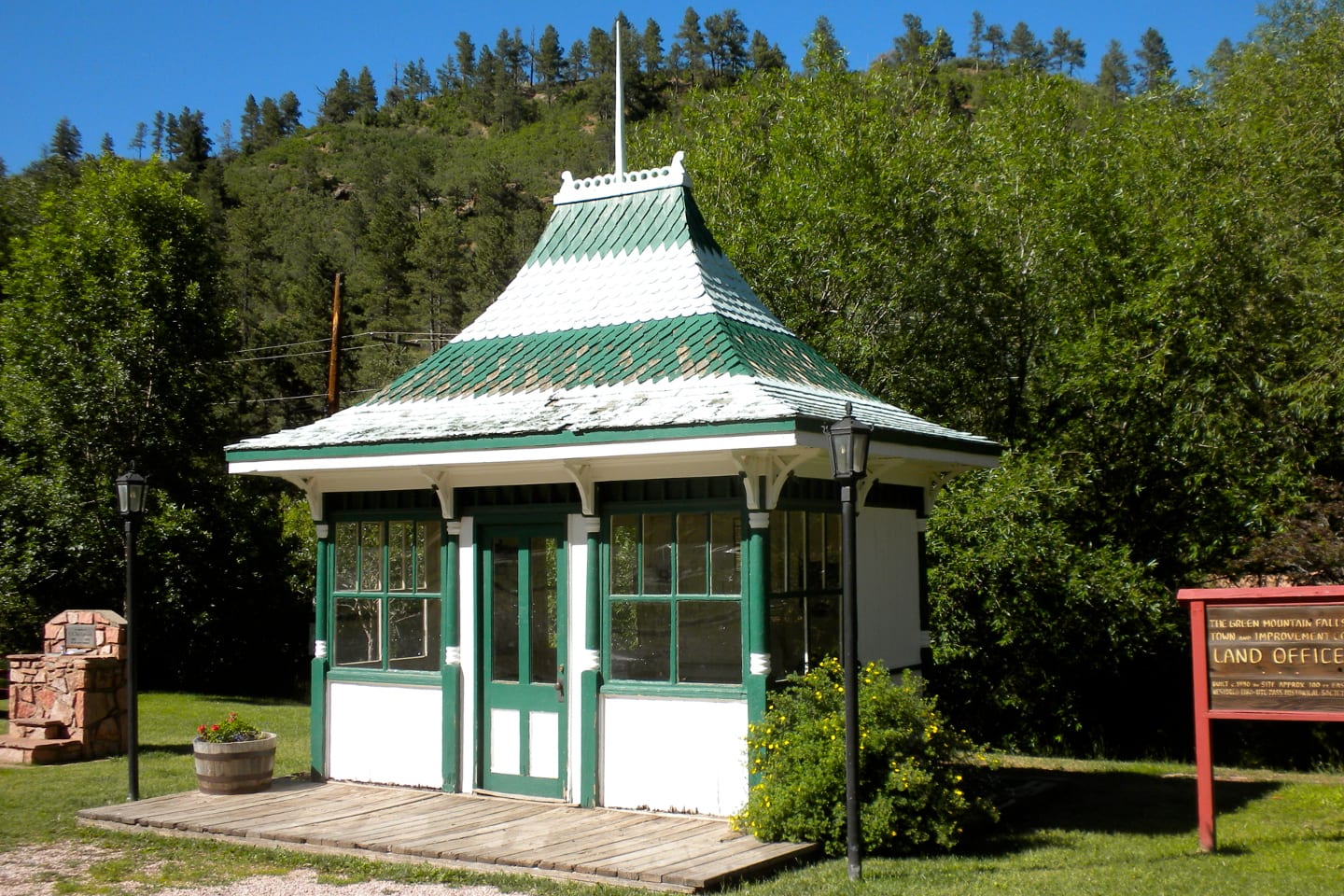 The alpine community of Green Mountain Falls lies nestled in a narrow valley at 7,800 feet off of Ute Pass. You'll barely know it's down there until you get off the exit and go driving thru. Grab a bite to eat at a couple of restaurants in town and then relax by Green Mountain Falls Pond. It's a beautiful lake and community to stroll around and makes a great basecamp. There's one private campground in town, best suited for RVs with full hookups.
If you're looking for a base camp for your outdoor experience in the myriad activities available near historic Pikes Peak you've found the place. A huge variety of amenities bring all the comforts of home to your stay in the Colorado wilderness.
Consider Colorado Springs or Woodland Park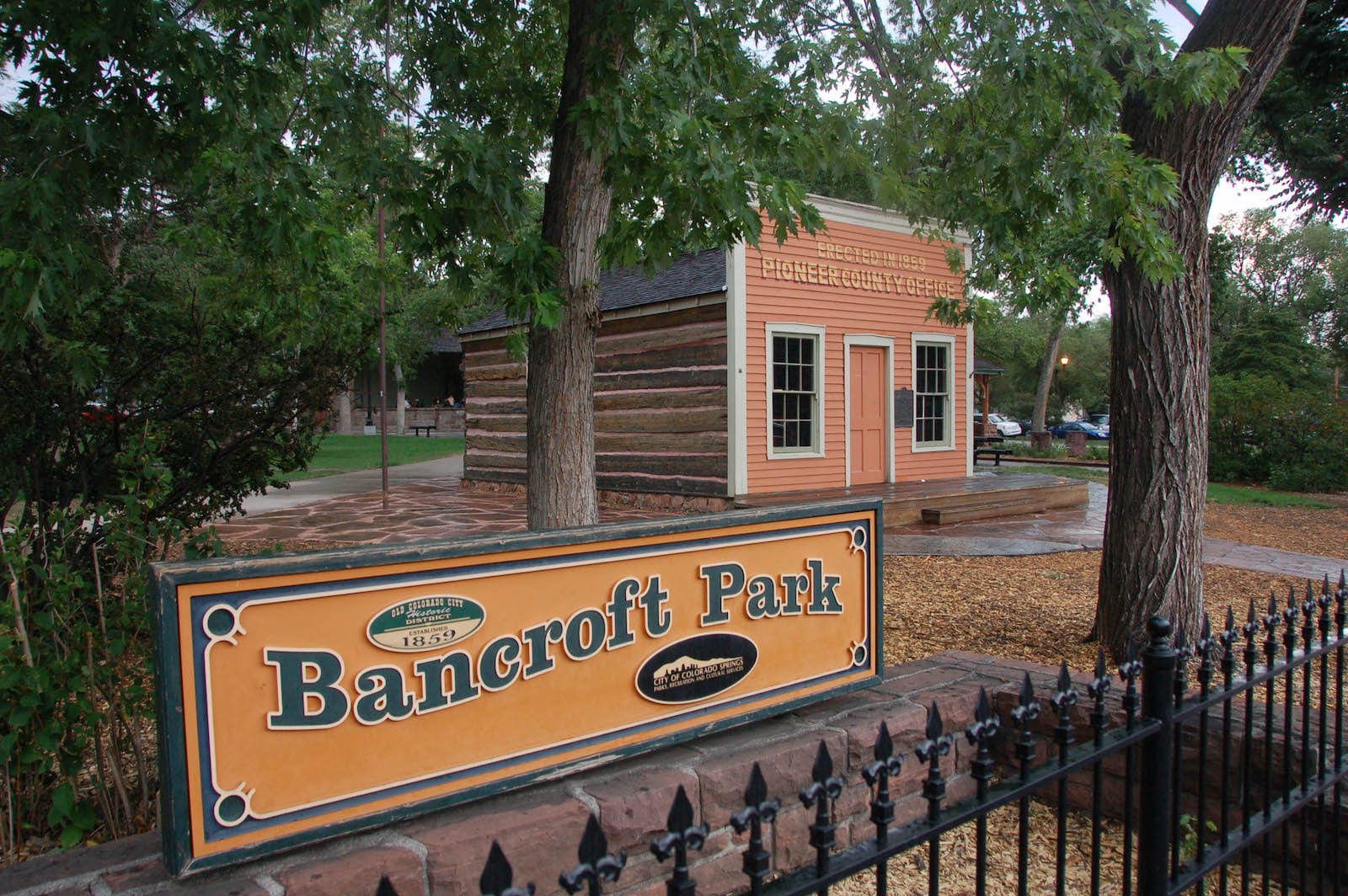 While there are a couple of places to camp directly in Manitou Springs, there are even more campgrounds just east of town in Colorado Springs. From RV parks located by Old Colorado City, a famous historic district of The Springs, to the magnificent Cheyenne Mountain State Park located south of the city, you'll find ample camping in Colorado Springs.
Just like the aforementioned campgrounds in Manitou, Cascade, and Green Mountain Falls, Colorado Springs makes a fantastic base for discovering the Pikes Peak region. Continuing northwest from Green Mountain Falls up Ute Pass leads you to "the city above the clouds," Woodland Park.
This larger mountain community of around 8,000 residents resides at 8,465 feet and features all the amenities you should need for a campout or extended summer stay. There are loads of hiking trails, great fishing at Rampart Reservoir, and still easy access to Pikes Peak and 30 minutes down Highway 24 to The Springs. There are numerous campgrounds in Woodland Park to choose from too.
That's a look at the closest camping to Manitou Springs and Pikes Peak. Make the most of your trip to this beautiful part of Colorado and the most iconic mountain in the state.