Secluded in the middle of the Rockies, Gunnison is a remote and welcoming destination for Colorado campers. Between the national forest and Curecanti National Recreation Area, there's no shortage of incredible campgrounds to call home.
Whatever recreation you're looking for, from ATV trails to rock climbing, you can access it within the Gunnison National Forest. For water sports, look no further than Blue Mesa Reservoir, part of the Curecanti National Recreation Area, beginning just ten minutes west of town. There some fantastic forest service campgrounds and free dispersed camping to be found around Gunnison County.
List of campgrounds by Gunnison, CO, in order of proximity:
Camping near Gunnison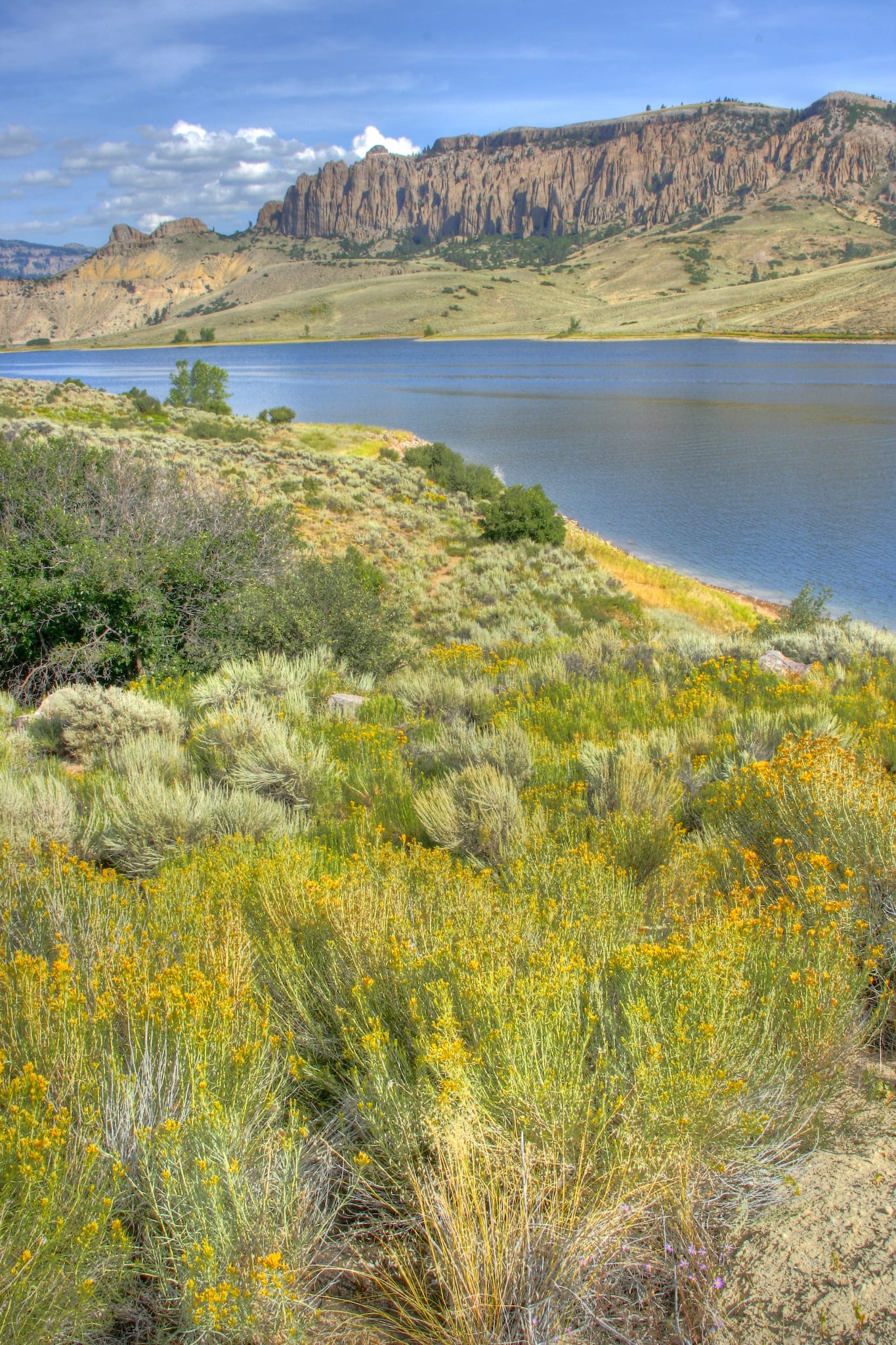 At four hours from Denver, Gunnison is far enough to ward of the masses, but close enough to escape for an extended weekend. It boasts more than 6500 people, so you'll find plenty of shops and restaurants to accommodate. There are RV parks in town and a myriad of campground located in the wilderness outside of it. Gunny is located along the West Elk Loop, which loops around an impressive portion of the western slope.
As the name implies, this campground is operated by the Gunnison Home Association for senior citizens camping in the area. Ample room for slide outs, RV lengths to 70 feet and 50 amp service, with Wifi, make this site home, away from home for senior aged campers.
Located in the Gunnison City limits, this full functioning KOA RV park is the perfect base camp for fun in the Colorado wilderness. RV lengths up to 100 feet, back-in, nose-in and pull-through sites offer a variety of RV camping opportunities. A dog park, Wifi, a pavilion, propane, and firewood for sale at the park are all popular amenities.
This established RV park has been in operation for over three decades. The clean, well-maintained property, restrooms showers offer a comfortable stay for a day, a week or more. The Gunnison River is just a few minutes' walk. A playground offers recreation for the youngsters in your group.
This huge, full function RV park is popular with summertime visitors and hunters in the autumn. An on-site RV repair shop offers help to campers experiencing issues with their RV. Located close to downtown Gunnison this RV park offers solitude with access to local shops, restaurants, and recreation.
Operated by the Bureau of Land Management this site abounds in single track trails wind throughout the area, making it a popular destination for mountain biking, dirt bikes, hiking, and trail running. All-terrain vehicles and 4-wheels drives also find good opportunities on the 45 miles of roads. In the winter months cross country skiing, along with skate skiing are popular activities at Hartman Rocks.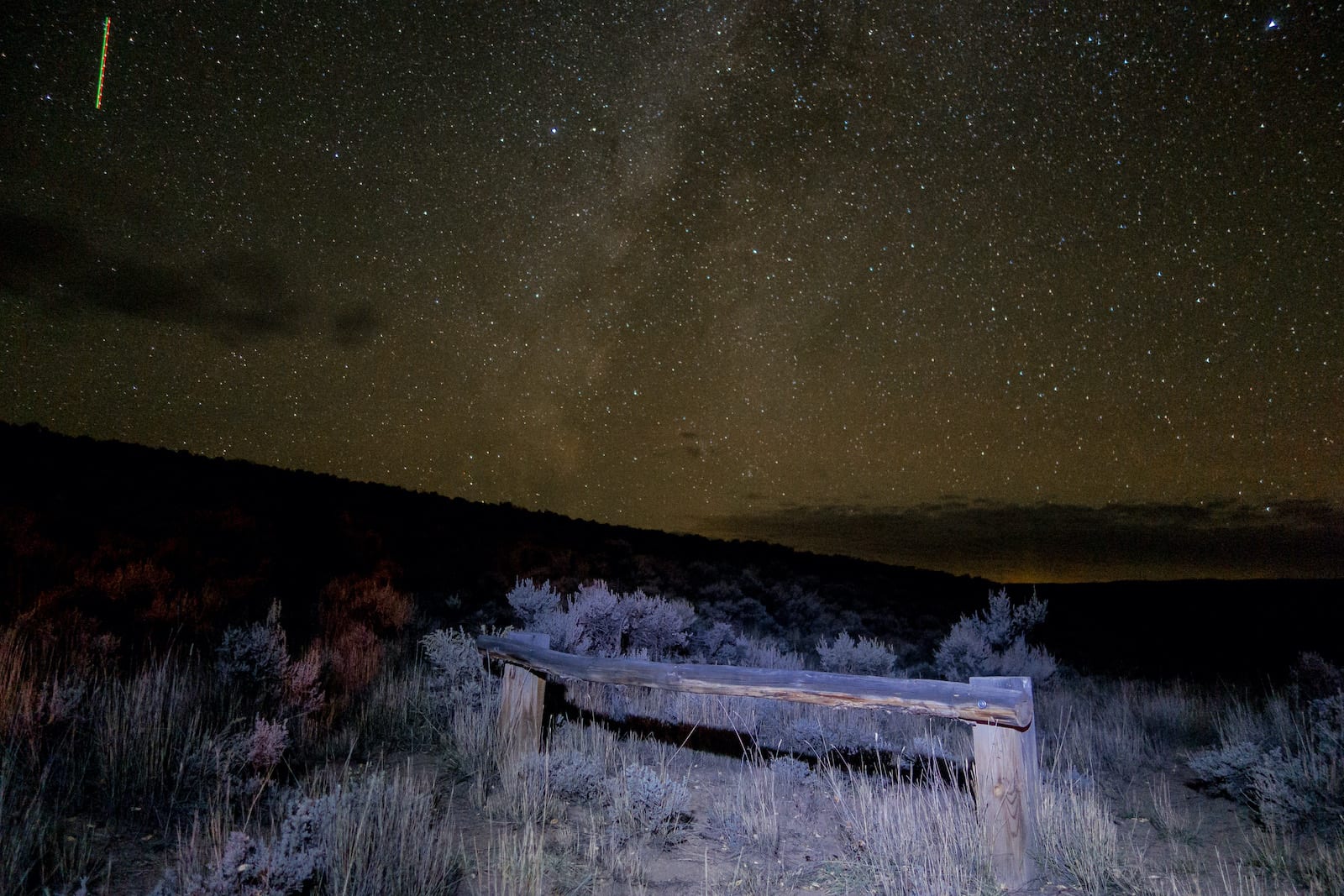 Located on Blue Mesa Reservoir this is a fisherman's campground. With a boat ramp inside the campground onto the reservoir and a convenient fish cleaning station, the weekends in the summer months see the reservoir lined with anglers in boats and onshore. This campground is operated by the National Park Service.
Just a two-minute walk from Blue Mesa Reservoir, this RV park is extremely popular for anglers seeking the Kokanee salmon. Bule Mesa is the largest, and deepest lake in Colorado. The Colorado state lake trout record was taken from this reservoir. Large shade trees offer cool afternoons in the often warm summer afternoons.
This simple campground offers scenic views in a lightly wooded area with native grass dominating the landscape. Anglers can work nearby Elk Creek for brown and rainbow trout, or check out the Crystal, Morrow Point and Blue Mesa reservoirs. Much of the campground is sagebrush with few trees. Swimming, boating, kayaking, and windsurfing are all popular activities.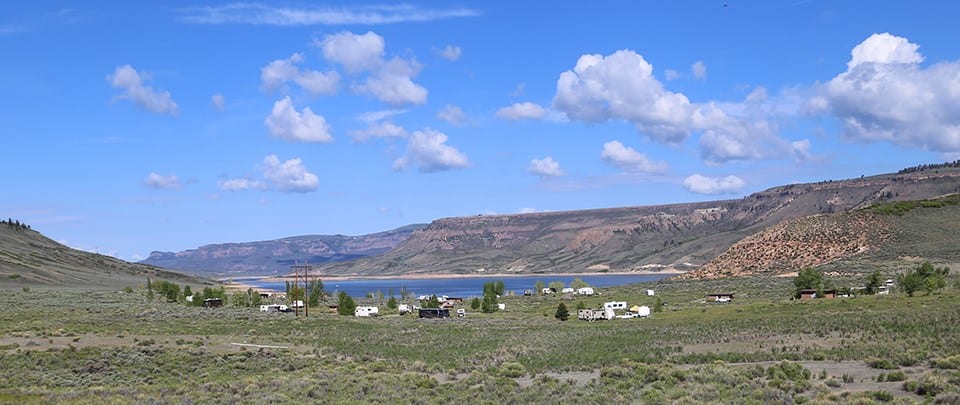 Looking for a larger area for a family reunion, corporate getaway or just a chance to bring friends together in the wilderness? This group campsite could be just what you're looking for. With space for up to 50 people, its location in the rugged mountains west of Gunnison, near Blue Mesa Reservoir offers ample recreational opportunities to just about any age group.
This dry campground is nestled in a protective gorge that provides relief from high winds that often blow through the area. It's a short drive to Crystal, Morrow Point and Blue Mesa Reservoirs. Large trees provide shade in the hot summer afternoons.
Located near the dam on Blue Mesa Reservoir, this is a popular campground for boating, hiking, and fishing. Water skiing, jet skiing, and canoeing are all popular on the reservoir. The campground has areas of sagebrush with patches of Ponderosa pine, Douglas fir, and aspen groves.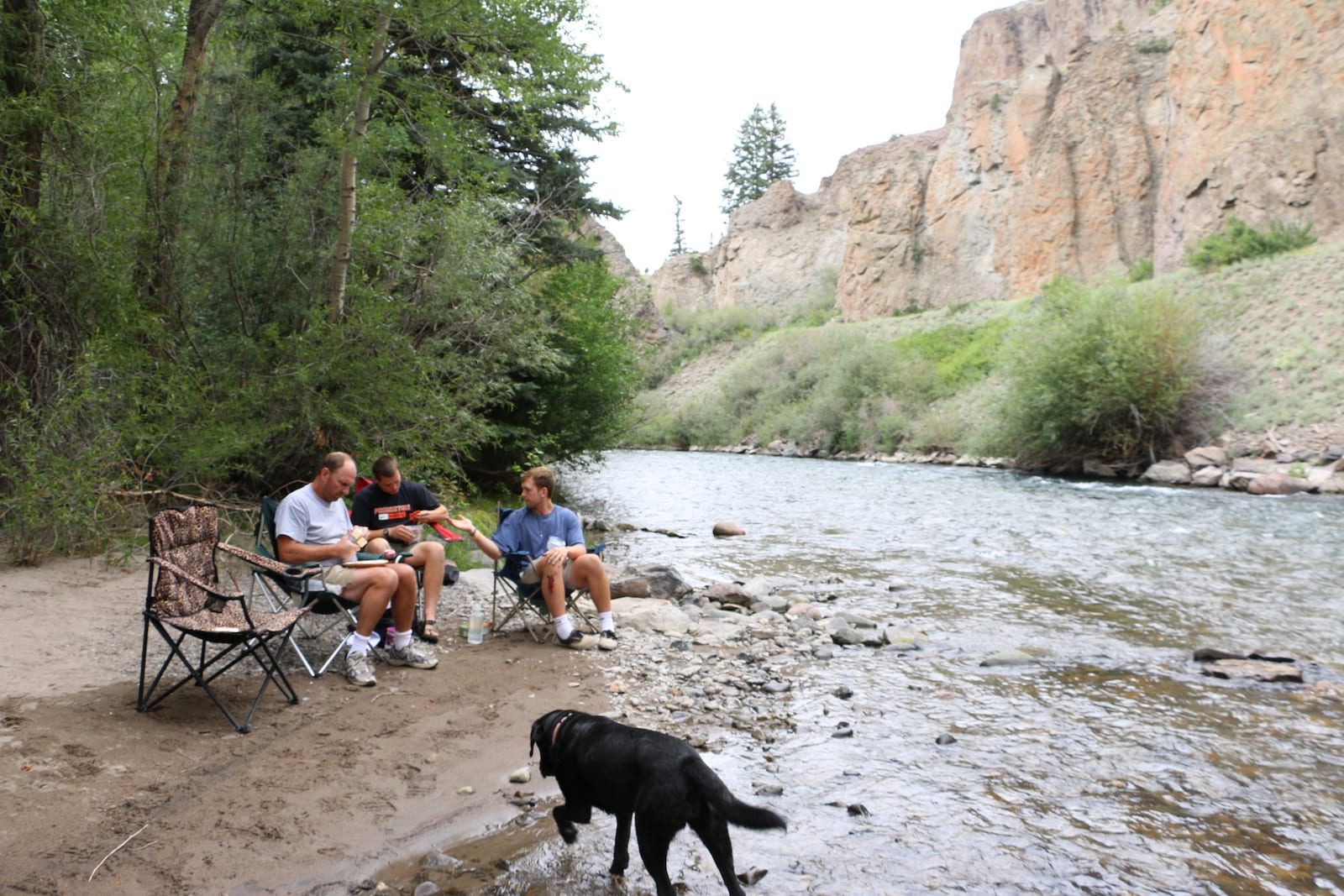 Located on Blue Mesa Reservoir this basic campground can accommodate small to medium-sized RVs. Soap Creek Road that leads to the campground can become impassable after heavy rains.
Though lightly used, this campground is perfect for horseback adventures into the nearby West Elk Wilderness Area. The campground offers access to the southern trails in the wilderness are and is adjacent to Soap Creek.
Consider Almont or Crested Butte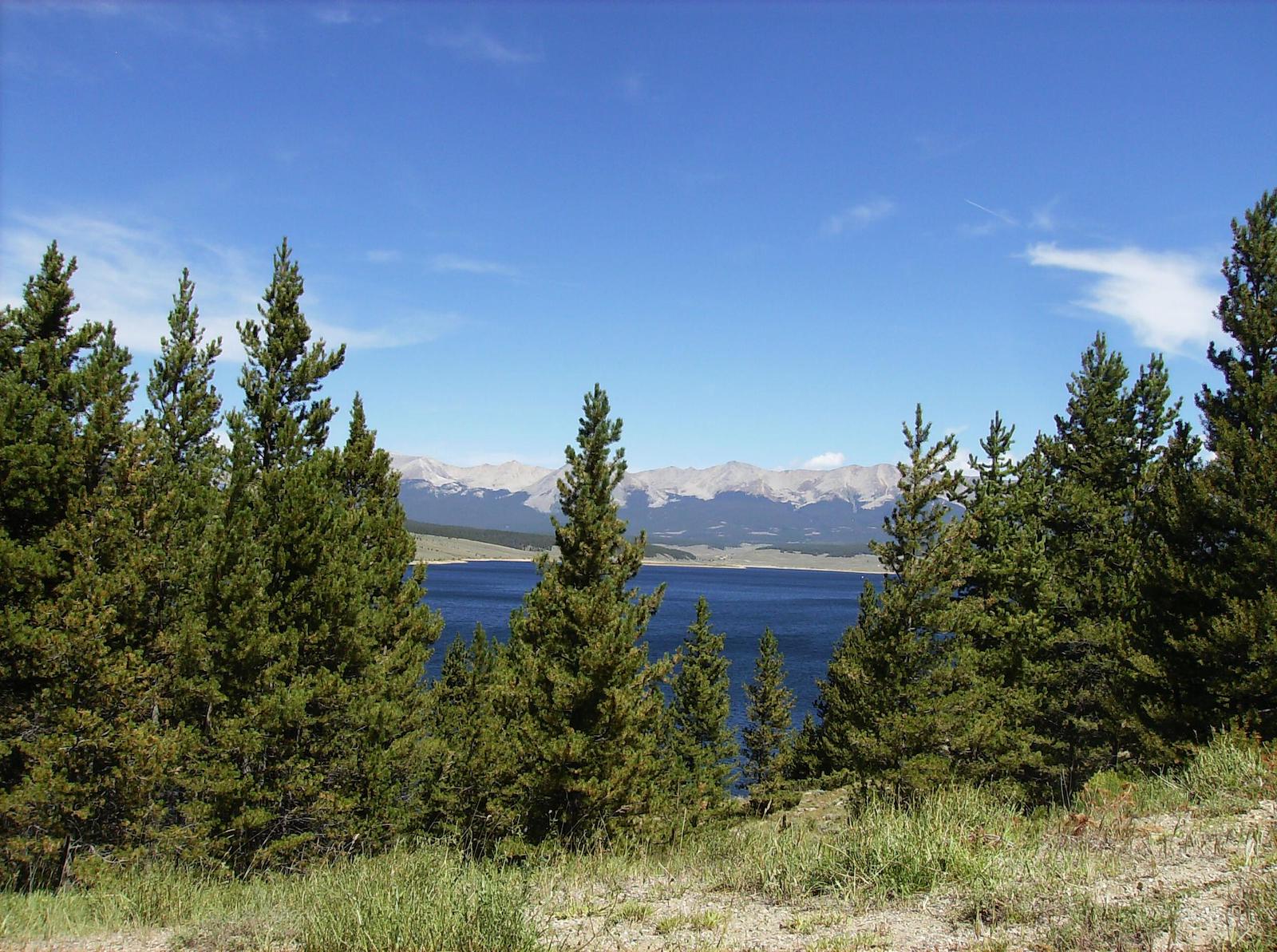 Twenty minutes north of Gunny on CO-135 sits the gateway to Taylor Park Reservoir, Almont. This small village is easy to miss, but it has a few places to eat and get supplies before venturing off to your campsite. Almont's got a convenient location between Crested Butte and Gunnison. The are many campgrounds near Almont that put you amongst the Great Outdoors.
About thirty-five minutes north of Gunnison on CO-135 is the resort town of Crested Butte. It has both a fabulous downtown and mountain village to stroll. Between May and October, weather pending, you can drive up (and camp) on Kebler Pass, which connects with Paonia, all part of the West Elk Loop. There are several campgrounds in Crested Butte, which make for a terrific base for those wanting a look more city life close at hand.
Those are among the best places to camp around Gunnison, Colorado. Whether you opt for a lakeside campsite overlooking Blue Mesa Reservoir, or a prefer free dispersed site on BLM land at Hartman Rocks, you'll be happy you came out to the "Base Camp Of The Rocky Mountains."