Take a peek into Colorado's past with a visit to one of these historic districts. Each one has blocks lined with colorful old buildings, many of them original from the town's Old West heydays.
From the Front Range to the Western Slope, Colorado is dotted with historic towns. Most of them got their start at some point during the mining boom in the late 1800s. Stroll their scenic streets and let your mind mesmerize to what it was like back in the day.
Many of their downtowns are designated a national historic district. Keep in mind though there plenty of cool main streets that didn't make the list because there so many, here's just a taste of what Colorado offers.
Here are towns with national historic districts in Colorado, in no particular order:
Crested Butte National Historic District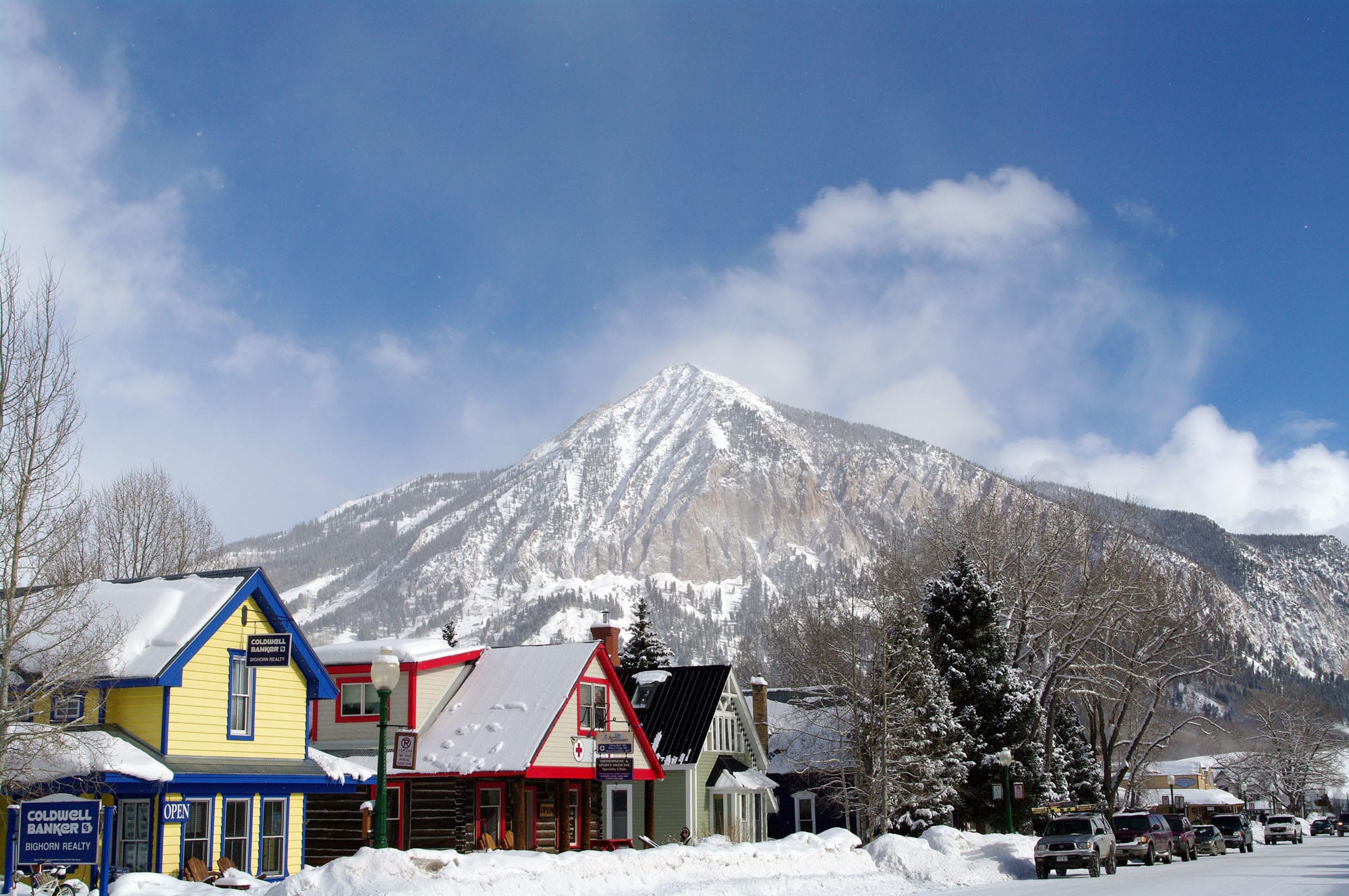 Often thought of as "Colorado's last greatest ski town," Crested Butte's entire town is registered on the National Historic District. The downtown is a unique representation of the 1880s historic mining era with its brightly colored, well-preserved buildings that serve today as shops, restaurants, and bars.
Elk Avenue is the main street downtown and Crested Butte's National Historic District. For a guided historic walking tour, visit the Crested Butte Mountain Heritage Museum.
Fort Collins Old Town Historic District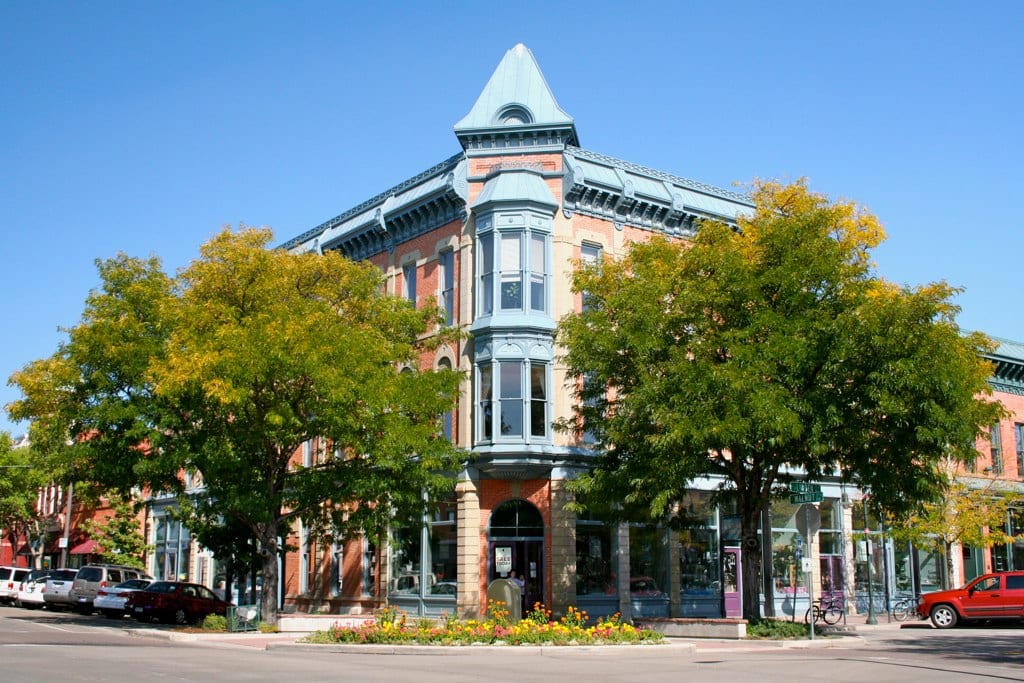 Said to have inspired Disneyland's Main Street USA, Fort Collins Old Town Historic District is one where charm meets history. The Old Town's pedestrian mall offers many restaurants, bars, shops, and bookstores all housed in over 20 restored buildings that are both national and local designated historic districts.
Walk through alleyways that have been upgraded to European-style walkways, filled with potted plants and Tivoli lights. Or hop on the only original trolley car west of the Mississippi to guide you through the wonderful historic Old Town neighborhood.
Downtown Denver Historic District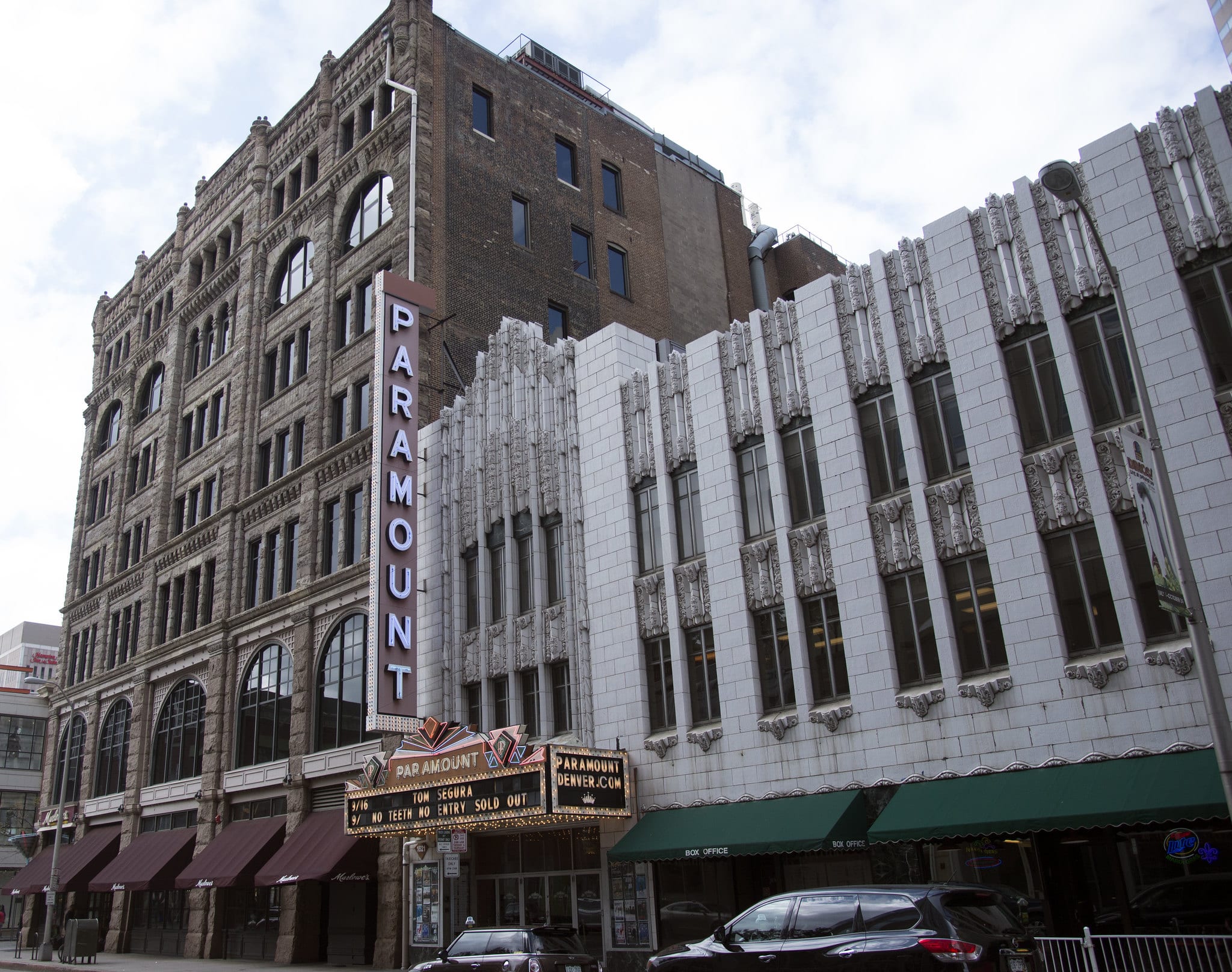 Denver is home to two historic districts; the LoDo (lower downtown) historic district and Denver's Downtown Historic District. The Denver Downtown Historic District consists of 43 non-contiguous buildings classified as architecturally or historically significant. Most of the buildings were built in the early 1900s with detailed features representative of their original purpose that is still seen today.
Some of the more iconic buildings that are a part of the Downtown Denver Historic District include the Brown Palace Hotel, the Colorado Building, the Paramount Theater, and the Daniels and Fish Tower.
Georgetown-Silver Plume Historic District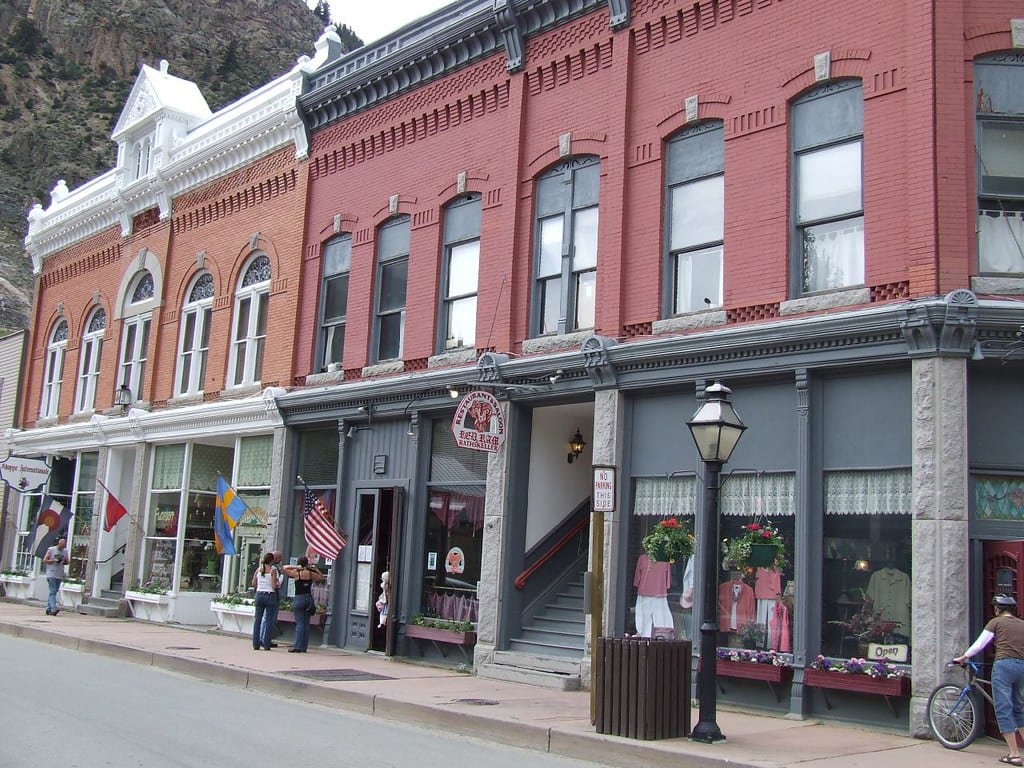 Playing an important role in Colorado's mining history, the Georgetown-Silver Plume Historic District was once one of the most important silver mining camps in Colorado. The mining district was centered in Georgetown, where the wealth was invested, evident by the abundance of Victorian-era homes that line the streets of downtown. On the other hand, Silver Plume served as a work-station, made evident by the simple wood-frame structured homes that still stand today.
Designated as a National Historic Landmark District, the historic district is home to more than 200 structures including churches, homes, lodges, fire houses, and businesses from the 19th century, all of which still stand today. Visit the Hamill House Museum and hop aboard the Georgetown Loop Railroad, a scenic railroad built in 1884 that still serves passengers today.
Silverton Historic District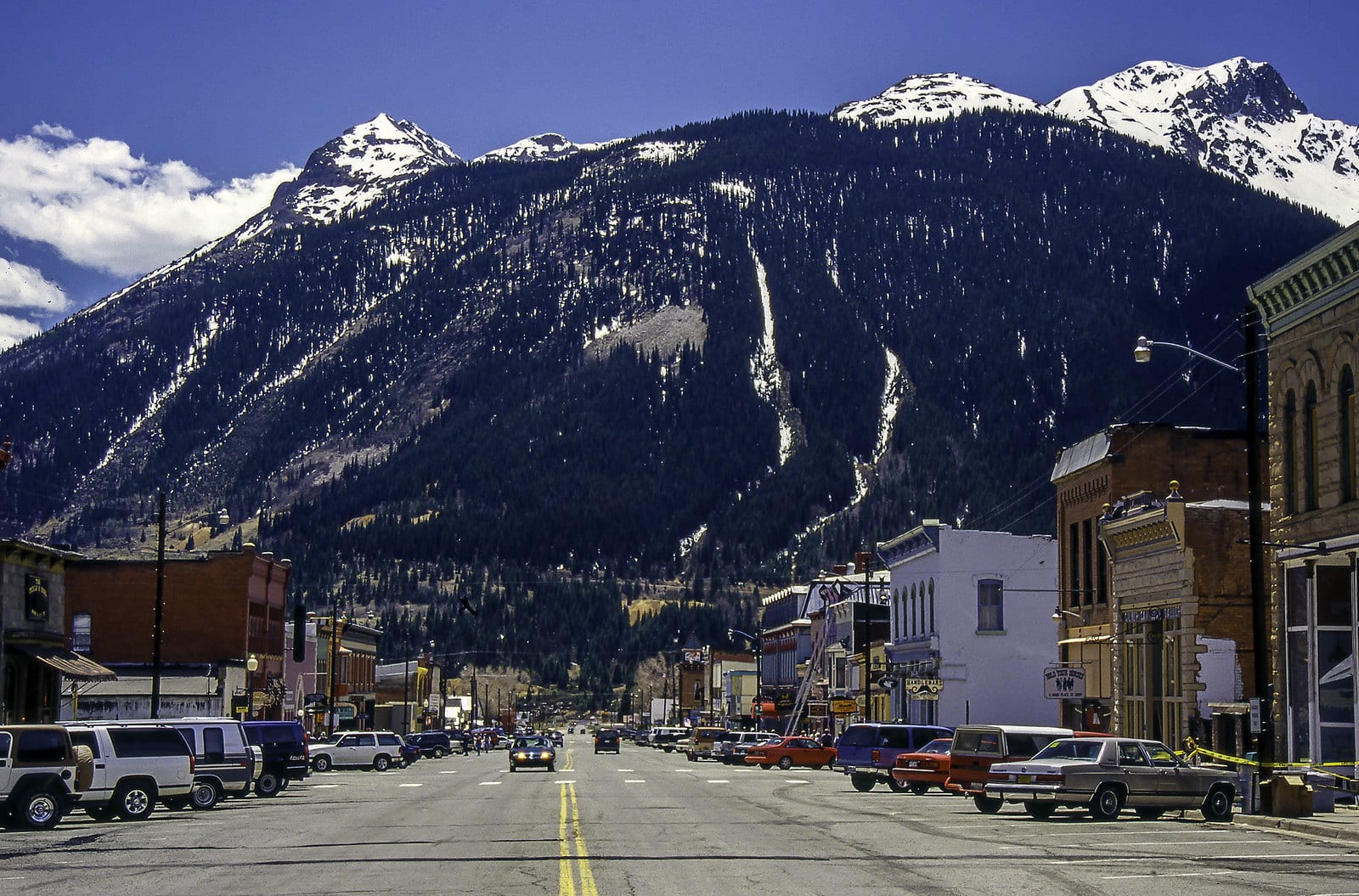 Located in the heart of the San Juan Mountains, Silverton once was the hub of the richest silver-mining regions in the state. Founded in 1871, Silverton, today, serves as a year-round destination for travelers looking to get a taste of mountain life. Amongst shopping and dining in the town's historic district, be sure to also stop in at the Heritage Museum, which takes a look at Silverton's mining past.
Historic Downtown Durango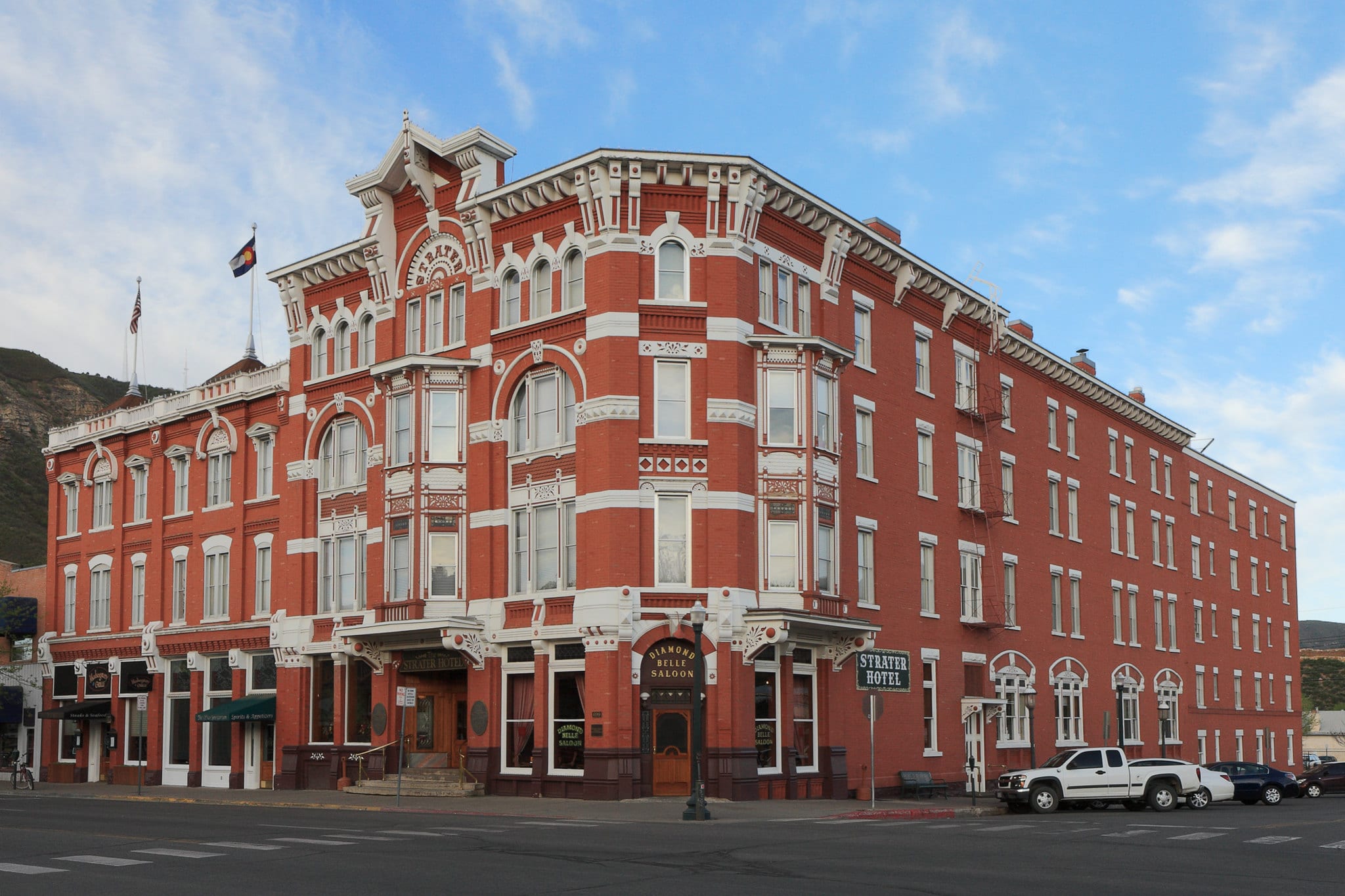 Where the Old West comes alive, the Durango historic downtown is a Nationally Registered Historic District that is a wonderful mix between old and new. With multiple restaurants, historic hotels, shops, museums, and art galleries there is plenty to keep you busy while enjoying this unique part of Colorado.
imilar to most Colorado towns, Durango's history is deeply rooted in the mining and railroad industry. One of Durango's biggest historic attractions is the Durango & Silverton Narrow Gauge Railroad. Other notable historic sites to visit include the Strater Hotel and theater, the Railroad Museum, and a visit to the Rochester Hotel for a drink.
Historic Old Colorado City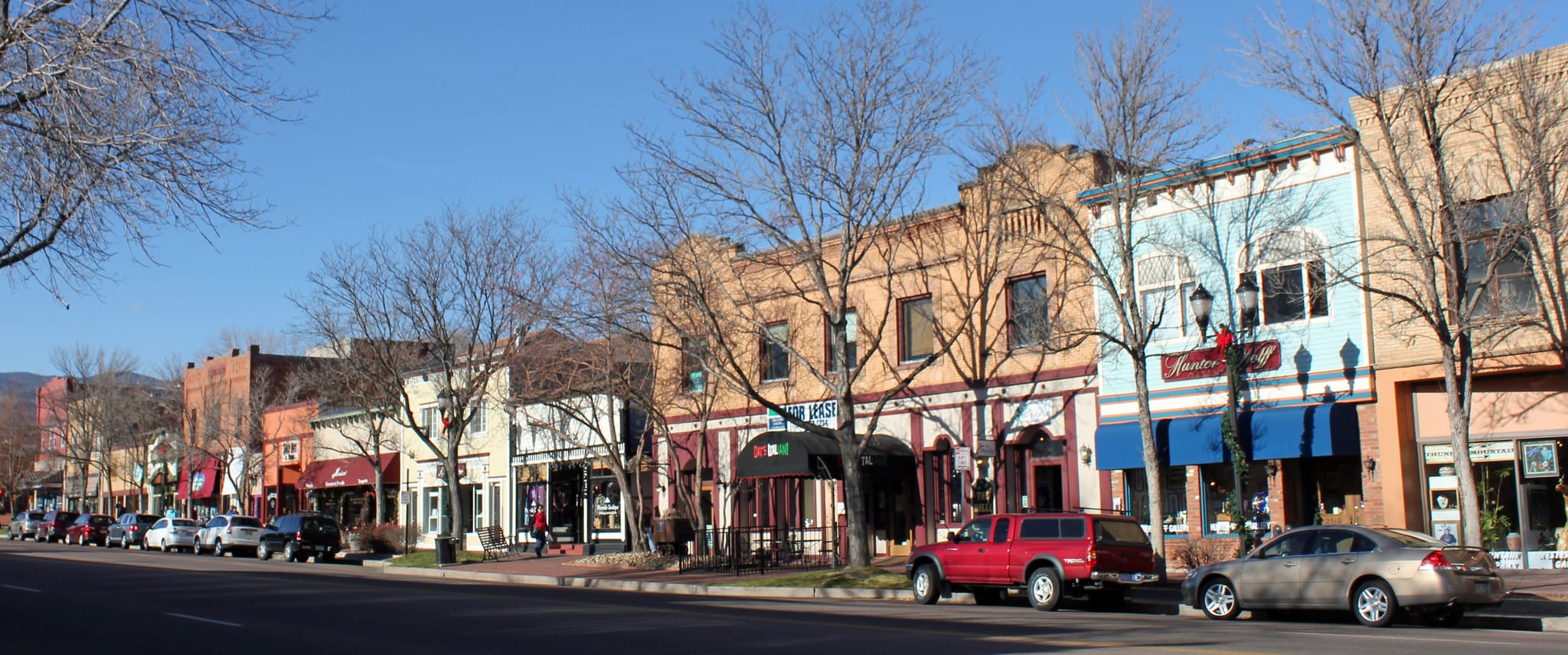 Before there was Colorado Springs, there was Old Colorado City. Founded in 1859, Old Colorado City was the state's first capital for the Territory of Colorado. As an Old West town, the Colorado City was home to over 20 saloons, brothels, and gaming parlors. Gold brought in the town's earliest residents, but prohibition hit the area hard and most moved to Colorado Springs.
Today the town, affectionately referred to by locals as "OCC" is a vibrant community with a historic downtown offering a bit of charm, historic Colorado features, and a small-town vibe you won't find many places. Visitors will find local shops, restaurants, museums, and historic buildings including the Old Colorado City Historical Society & History Center.
Downtown Sterling
Found along Colorado's Eastern Plains, near the Nebraska border, the town of Sterling, Colorado is one of a tight-knit community, agriculture, and an important history that adds a touch of character to this small town. Since 1896, Sterling has played a major part in Colorado's agriculture, railroad hub, the commercial center of the east.
Its nearly 40-acre historic district is listed on the National Register of Historic Places and now offers a downtown where visitors can stroll through the historic streets, admire colorful art murals, dine at local restaurants, and shop local stores.
Top historic sites to visit include the Overland Trail Museum, historic buildings, including the Logan County courthouse, and the First Presbyterian Church.
Leadville Historic District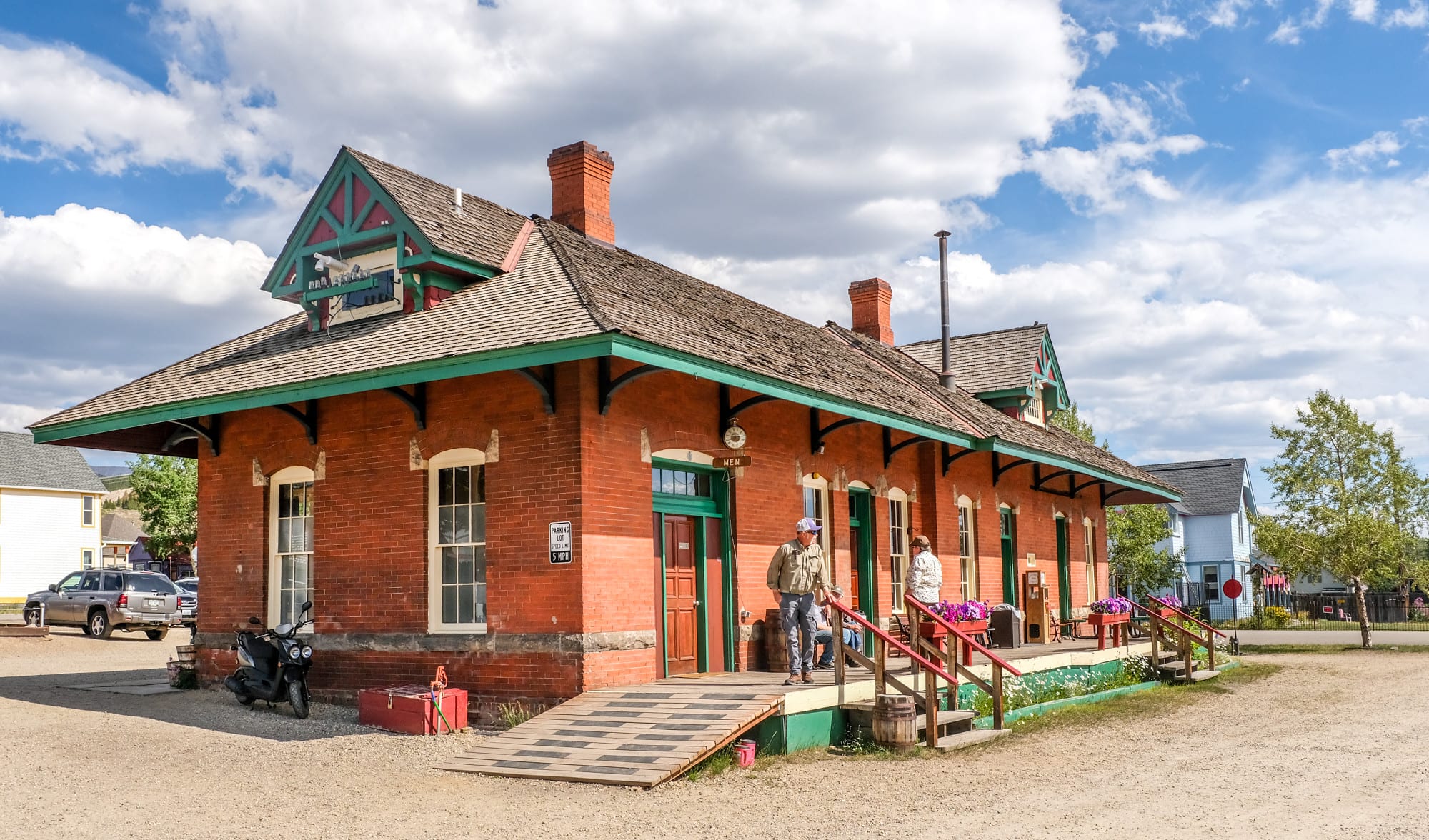 Leadville's mining district is one of the richest in the country. This profitable town saw two major mining booms in the late 1800s, which brought thousands of residents and more money they knew what to do with. Today the Victorian-era town of Leadville still stands today as a beautiful reminder of the past and a tribute to what mountain-town living in Colorado used to be like.
Heavily invested in profitable gold and silver mines, Leadville was a bustling town with lots of money to spend on saloons, dance halls, beautiful Victorian mansions, and the construction of the Tabor Opera House.
70 square blocks of Leadville's downtown are designated as a National Historic Landmark, allowing for preservation and restoration to many of the town's historic homes, buildings, and streets. Notable historic sites to visit include the Leadville Mining Museum, Tabor Opera House, Healy House, Heritage Museum, and the Delaware Museum.
Historic Downtown Salida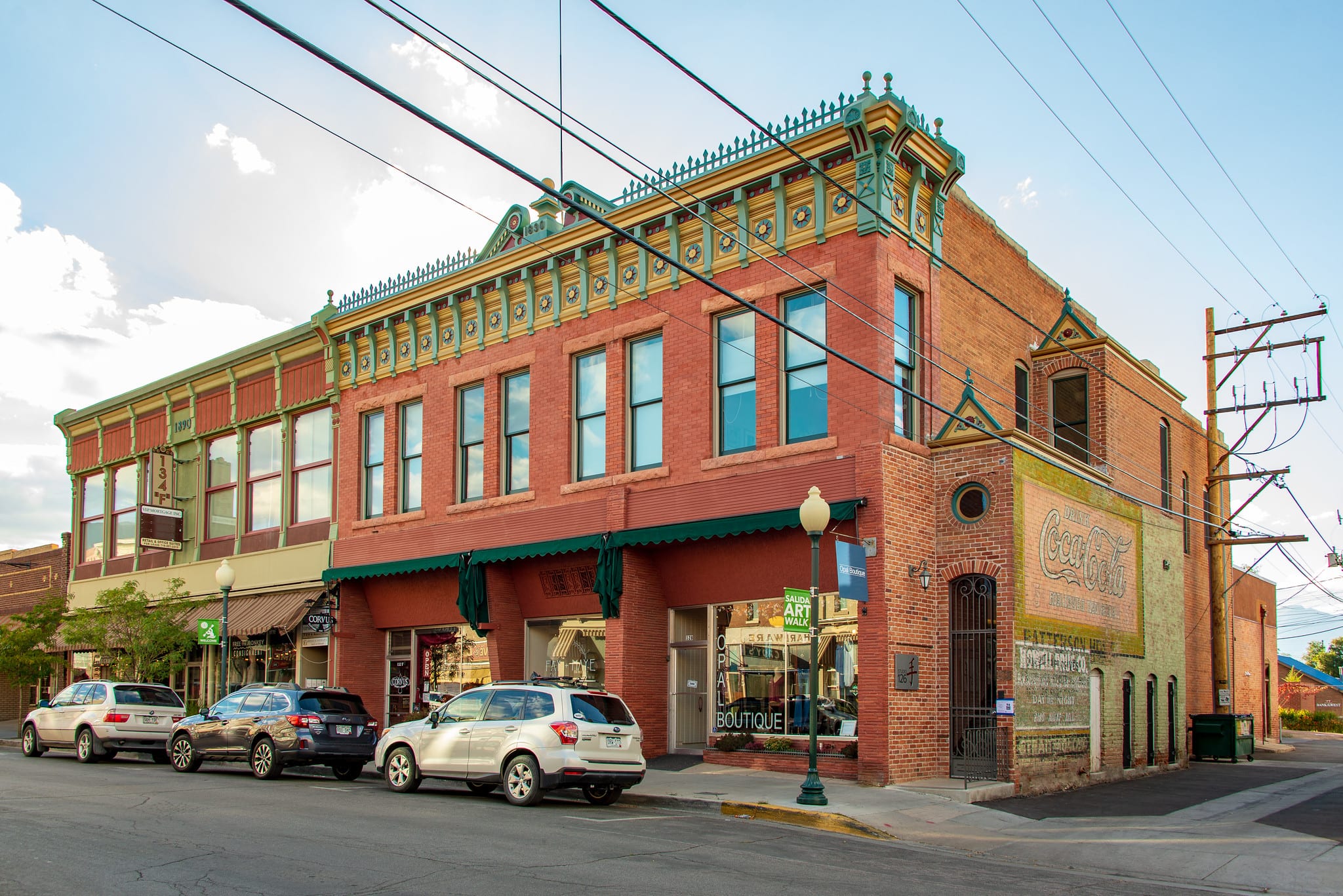 Located in central Colorado along the Arkansas River, the artful town of Salida is another charming historic district that paints a picture of the past for today's modern visitors. What began as a stagecoach stop for the Denver & Rio Grande Railroad, is now a hub for local artists, outdoor enthusiasts, and those just passing through.  A walk through downtown highlights the community's commitment to the arts with its many art galleries, shops, and building murals.
Downtown Salida is listed on the National Register of Historic Places and remains as Colorado's largest historic district. Some of Salida's top historic sites to visit include the Salida Museum, Chaffee County Courthouse, Alexander House, and Manhattan Hotel.
Cripple Creek Historic District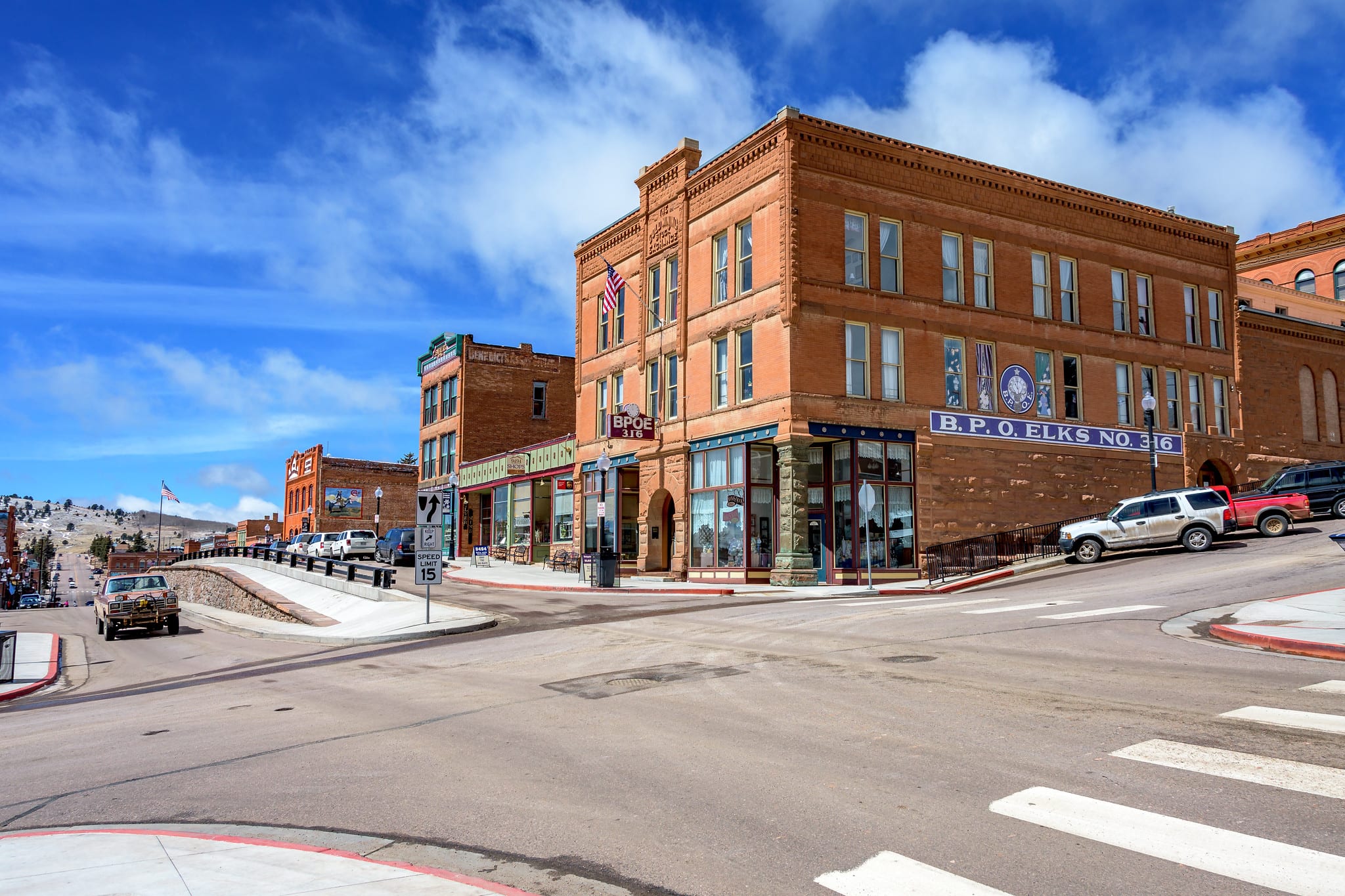 Cripple Creek has made a name for itself over the years as a gambling destination in Colorado. But its history spans further back when it got its start as a bustling mining town, drawing in thousands of gold-enthusiasts in search of their fortunes. The Gold Rush is a significant part of Cripple Creek's history, which is apparent with the old mines found near the town.
In its modern-day, the town introduced gaming, which has now become the city's most vital source of income. Explore the town's rich heritage by visiting the Cripple Creek & Victor Gold Mine, Butte Theater, the Cripple Creek & Victor Narrow Gauge Railroad, Cripple Creek District Museum, Cripple Creek Jail Museum, and the Victor Hotel Thomas Museum. And if you like Cripple Creek's casino vibe, you'll love Central City's historic brick buildings.
Breckenridge Historic District
What is now known as one of America's favorite ski towns, Breckenridge began as a mining town, like so many others, which creates one of its characterizing features. Designated as one of Colorado's historic districts, Breckenridge's heritage remains well preserved and on display for those to enjoy. Most of what makes Breckenridge historic downtown so unique is its 249 structures including Victorian-era buildings and homes, churches, and businesses.
Historic walking tours such as the Tombstone Tales at Twilight Tour, Ghostly Tales Tour, or even the Strange but True Tour are offered to provide a bit more insight into the history of Breckenridge.
Lake City National Historic District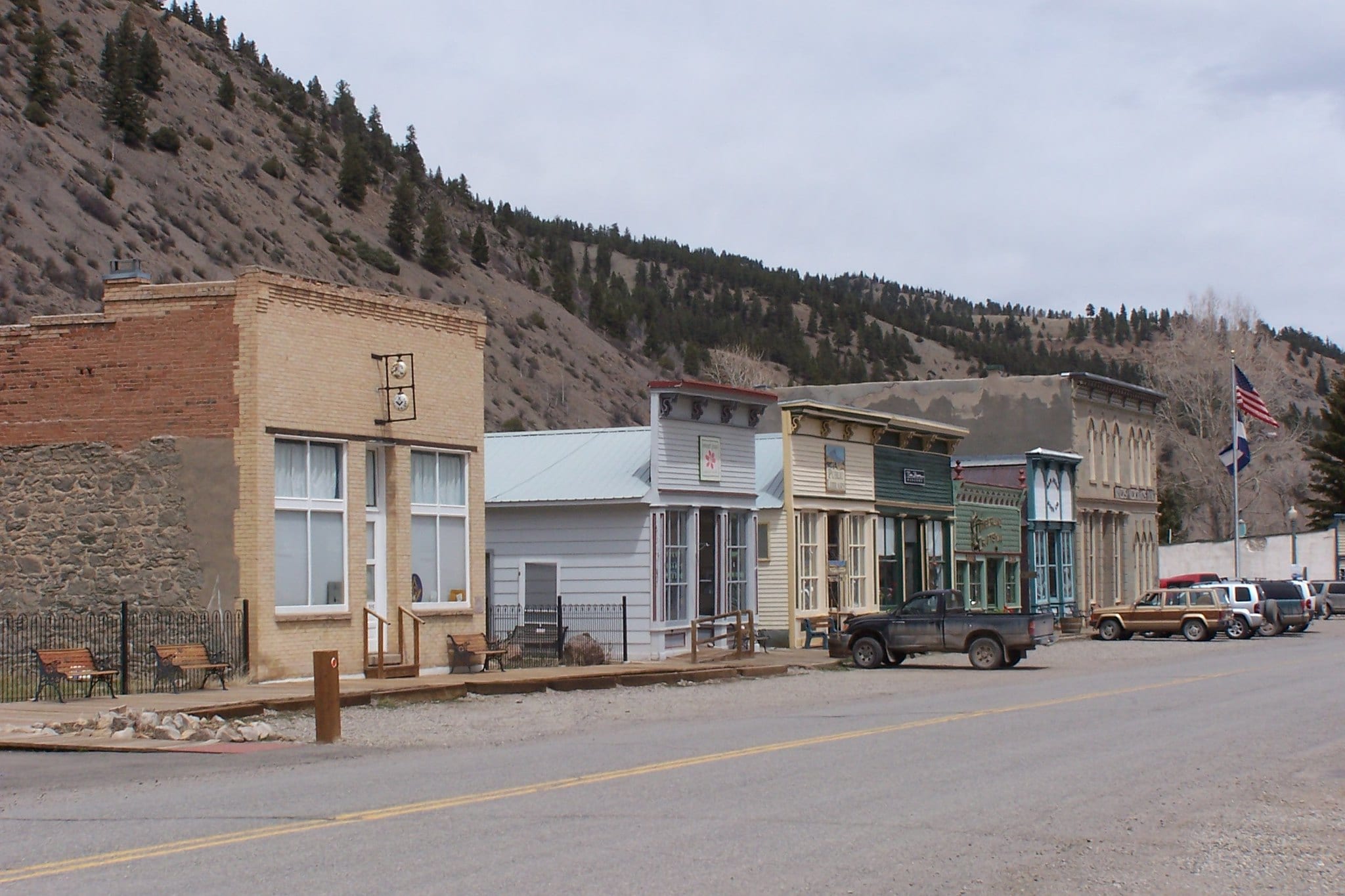 Founded in 1875 as a supply hub during the Colorado silver and gold mining era, Lake City has since made itself a tourist destination. Spanning just over 140 acres and 34 blocks the Lake City National Historic District is one of the best-preserved and one of the oldest historic districts in the state. Discover over 200 Victorian-era historic homes, cabins, barns, churches, and the oldest operating courthouse in Colorado, which provide evidence to the small town's role in settling the American West.
A historic walking tour provides over 30 interpretive signs in the Lake City Historic District, each designed to provide more detailed information, stories, and photos of Lake City history. Notable historic sites include the unique masonry buildings on Hough, Bank, and Finley blocks, the Lake City Museum, and the Hinsdale County Museum, which offers guided ghost and historic home tours.
Cañon City Historic District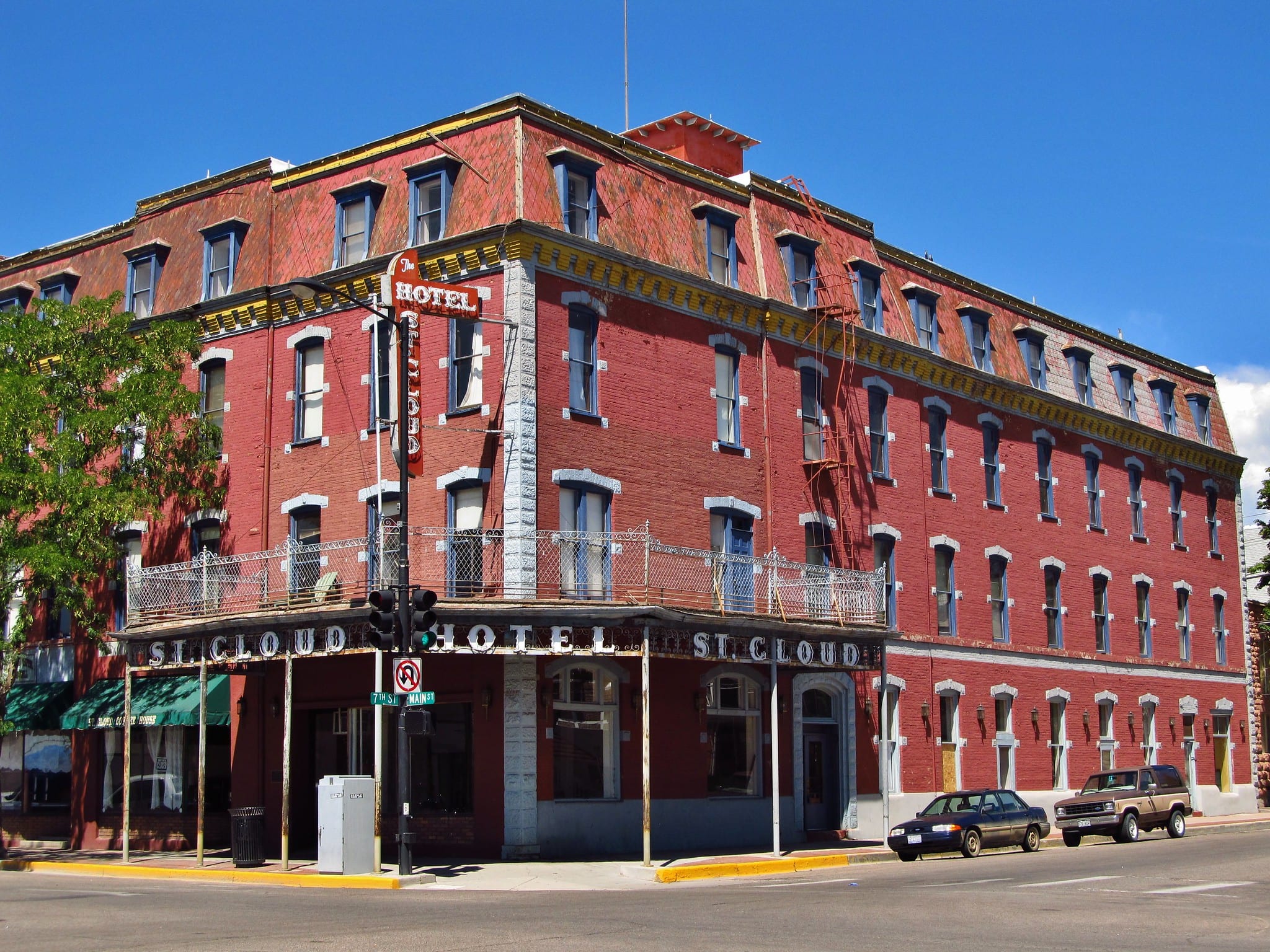 Home to the Royal Gorge, Cañon City wasn't always just a tourist destination. First founded to mine for local mineral deposits, Cañon City offers a rich history that dates back to the 1870s. Placed on the National Register of Historic Places, the city is now home to a thriving historic district and serves as a tourist hub for those seeking the outdoor recreational opportunities of the area.
Consisting of 81 buildings, most of which are located along Main Street, Cañon City's historic district aptly highlights the flourishing town Cañon City once was and works to maintain today. Discover turn-of-the-century architecture while you shop the downtown's local boutiques, shops, and art galleries.
As you can tell from the above towns, Colorado's got some handsome historic districts. Next time you're passing by one on a road trip, definitely park the car and roam around by foot for a bit. You're legs and mind will thank you!