[Main Library, Boulder Public Library. Photo: Butal Lee] Whether you live or are just visiting Boulder, there are a handful of well kept public libraries for working, reading and relaxing at. Modern libraries are more than just books. They include videos, computers, lounging and provide a community hub. Library cards are free too!
There are quite a few landmarks that Boulder, Colorado became well-known for. Marked by the Flatirons, a stunning sandstone rock formation laying on its side, along with the Italian-inspired architecture of CU-Boulder's campus. The city is home to several esteemed institutions, such as the National Center for Atmospheric Research, Fiske Planetarium, and the University of Colorado.
Public Libraries in Boulder, CO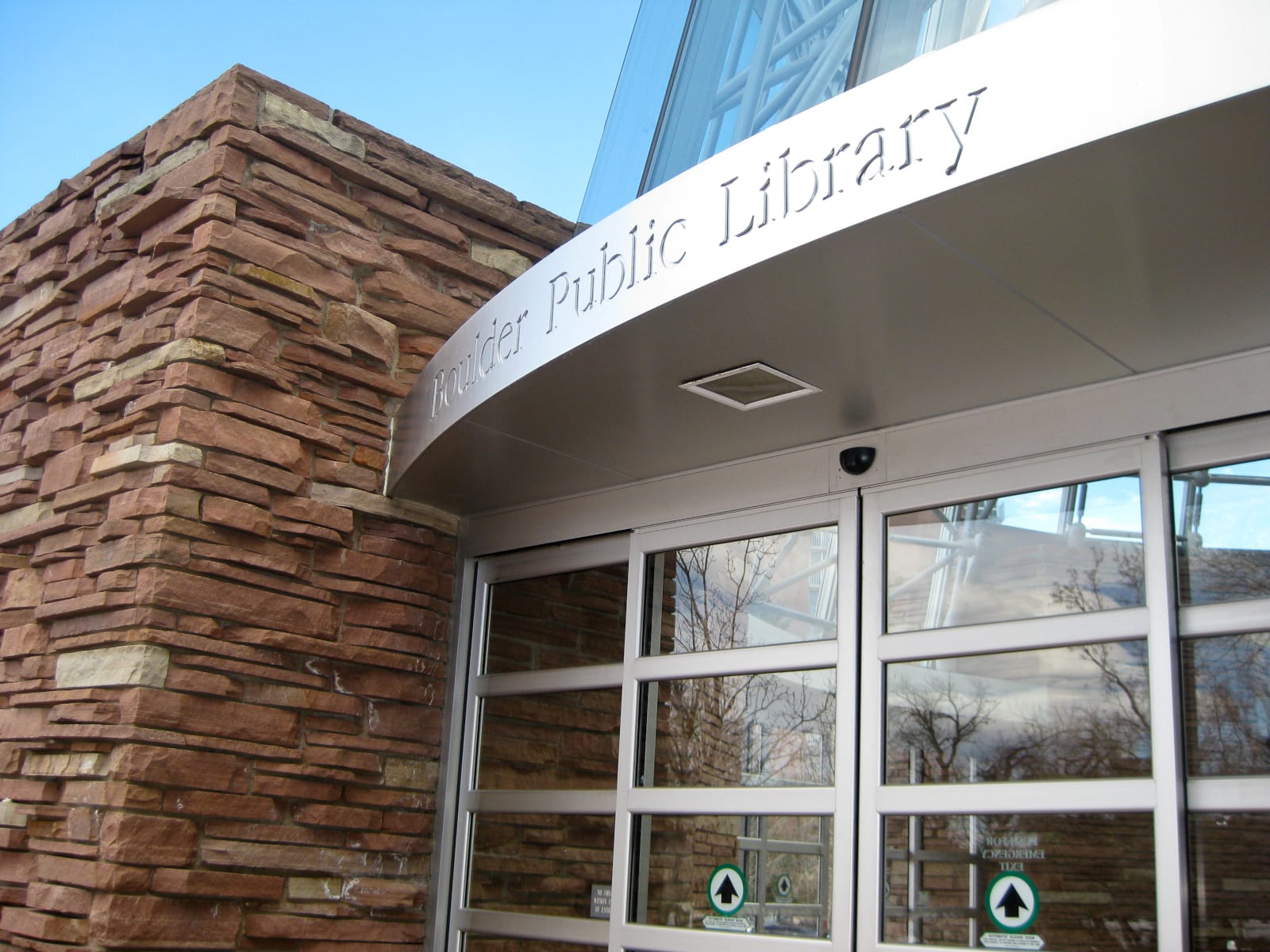 Boulder's libraries are among the city's vital historical and modern landmarks. Their well-designed spaces, amazing offer of literature and resources, and considerate, knowledgeable librarians attract regular visitors. The mission of the Boulder Public Library is:
Connecting people, ideas, and information to transform lives and strengthen our community.
A place where scholars and scientists reside must offer facilities for educational growth and development, and Boulder is no exception. Here is a quick tour of the city's five impressive libraries, often visited by both the city residents and the traveling adventurers.
The Main Library
According to the Boulder Public Library Annual Report published in 2017, this facility had nearly 1 million visitors just the year before. The library boasts exquisitely high numbers of digital and physical checkouts, and so far it has organized numerous programs and received support from a significant number of volunteers.
The credit for the design of the original Boulder Public Library built in 1961 goes to a prominent city architect, James M. Hunter. The main branch of the facility is located on 1001 Arapahoe Blvd, covering the surface of over 92,000 square feet. An enclosed aisle connects the Main Library, an eye-catching construction of goldish-yellow stone and glass, and the second Public Library branch, Carnegie Library for Local History.
Boulder Public Library is a spacious facility with comfortable chairs and loads of work spaces, an embedded cafe, separate children's room, and free Wi-fi. The Main Library's visitors especially enjoy its wonderful natural light and beautiful view. Though some students and freelancers may be tempted to use a writing service, the ambiance of a library like this will put you in a focus to finish quickly.
Carnegie Library for Local History
Located on 1125 Pine Street, Carnegie Library for Local History is the second Boulder Public Library branch. It bears the name of Andrew Carnegie, a Scottish-American business magnate who donated funds for the construction of the original Public Library built in 1906. Carnegie branch was the main library at the time, until the current main wing was built in 1961.
Carnegie Library for Local History's distinctive construction was built in the Greek Revival style, designed by the architect Thomas McLaren. The branch covers an area of 4,000 square feet and holds comprehensive Boulder county historical materials. Witness the stunning collection that, among other materials, includes books, diaries, historical photographs, digitized oral history interviews, and the Boulder Daily Camera newspaper clippings.
George Reynolds Branch Library
The George Reynolds Library is Boulder Public Library's third branch, located on 3595 Table Mesa Drive and spreading on more than 9,500 square feet. The branch was opened in 1969 and bears the name of the University of Colorado English Professor Emeritus who was residing in the city.
The George Reynolds Library is significantly smaller than the Boulder Public Library main branch, but it's lot more recluse and intimate. It holds a wide selection of books, audiobooks, and DVDs, and hosts a variety of engaging community events including weekly reading groups, yoga story time, programs for teens and younger children, and a variety of monthly family events perfect for parents and their kids.
A visit to the George Reynolds Library is a great way for families to play and learn together.
Meadows Branch Library
The Meadows Library, the fourth branch of the Boulder Public Library, is also located in south Boulder, on 4800 Baseline Road. Slightly smaller than the George Reynolds Library, Meadow Branch covers an area of 7,800 square feet.
The library was designed as a part of a small shopping complex and resembles a cozy, intimate bookstore. The library space lets in a lot of light, and the Meadows branch offers a wide spread of available literature, from magazines to history books.
This library is a real hidden jewel, as it also includes a theater screening old films and festival movies, a small art gallery, and a stunning kids' book section families especially enjoy.
NoBo Corner Library
NoBo Corner Library is considered to be "long overdue", substantial impact on north Boulder residents and businesses. It was officially opened in 2014. At modest 570 square feet, this is the smallest library of Boulder, but nothing short of delightful. Its offer of 900 titles (including popular literature and children's books), several public access computers, and free Wi-fi quickly made it popular among residents and tourists alike.
Conveniently seated on the corner of Broadway and Yarmouth Ave, this petite library was opened to meet the needs of the north Boulder community, offering materials in English and Spanish language.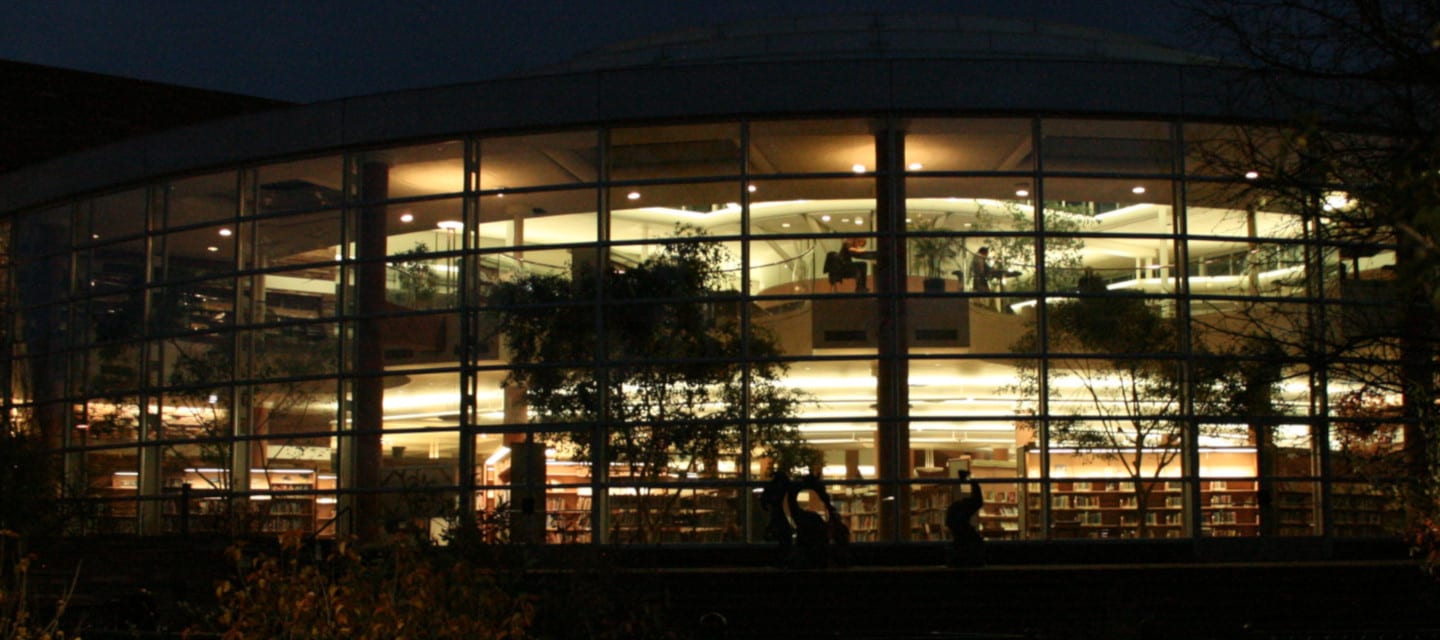 The city of Boulder was until this day awarded several top rankings for well-being and quality of life, including the #1 spot among the Top 10 happiest cities in the U.S. Taking into consideration the city's beautiful natural resources and strong dedication to providing cultural and educational boost to its community, such results come as no surprise.