The gorgeous Gunnison Gorge National Conservation Area contains a rugged mixture of adobe badlands, canyons and piñon and juniper covered mountains. It's located north of Montrose and southeast of Delta on Colorado's Western Slope.
Established in 1999, the 62,844-acre NCA is popular for a vast amount of outdoor recreation, primarily from May through October. You can access the Gunnison Gorge National Conservation Area from multiple routes, originating in both Delta and Montrose.
In the middle of the NCA lies the 17,784-acre Gunnison Gorge Wilderness. It showcases a magnificent double canyon formed by the Gunnison River, made of black granite and red sandstone. The Flat Top-Peach Valley and Gunnison River Recreation Area also call the NCA home.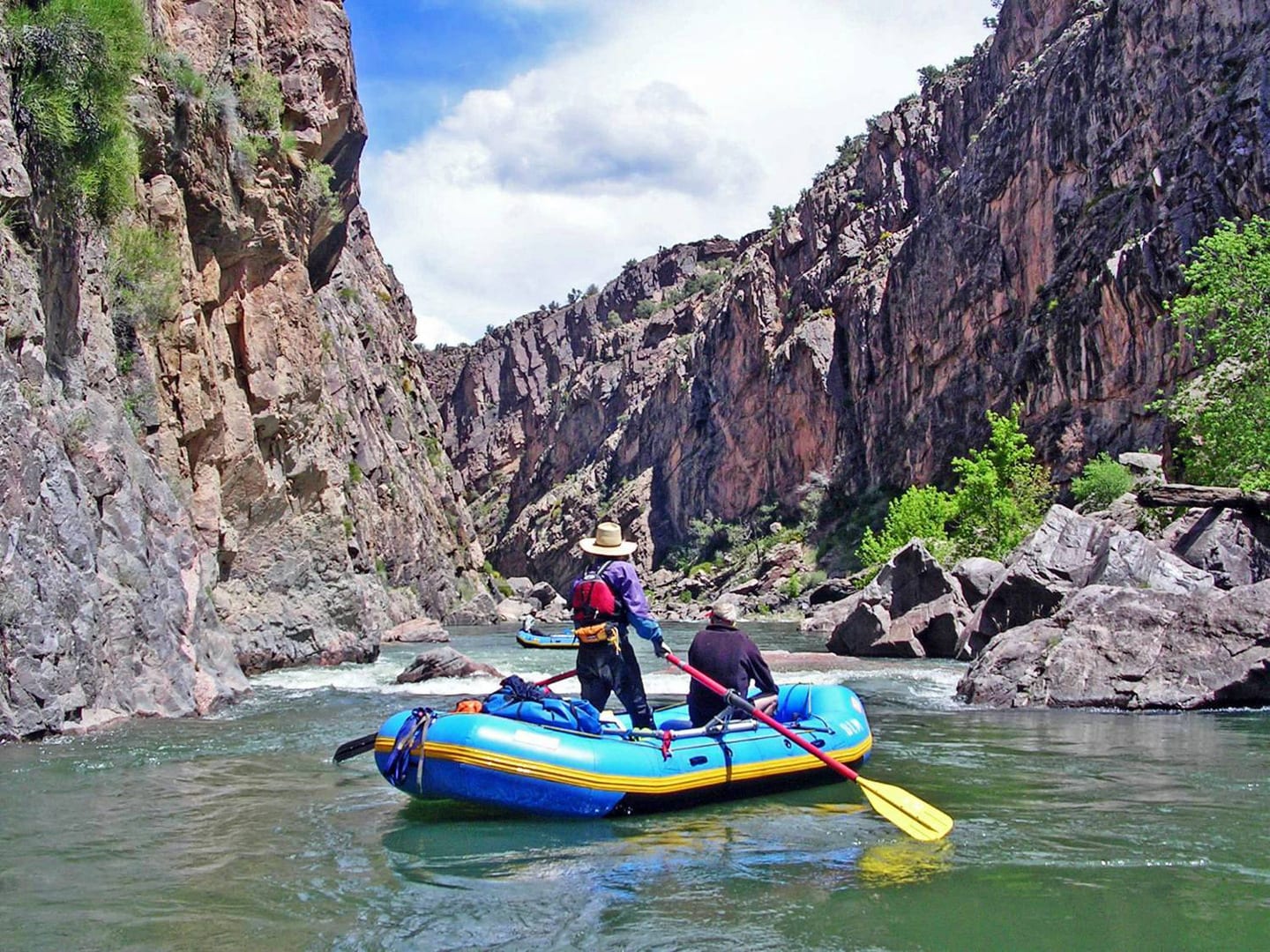 Activities
Archeological Sites – Native American rock art can be found on the canyon walls. There are also historic mines to be seen.
Biking/Hiking – Mountain biking is prime here, as are hiking through the area's many trails.
Boating – Whitewater rafting on the Gunnison River is challenging on the within the park. There are a number of commercial outfitters guiding trips.
Camping – There are three campgrounds spread throughout, in south, middle and north.
Fishing – The Gunnison River has world-class, gold medal trout waters.
Horseback Riding – Permitted in sections of the park.
Hunting – Permitted in sections of the NCA during appropriate seasons.
OHV – Off highway vehicles are commonplace in the Flat Top Peach Valley area.
Details
Address: 2465 South Townsend Ave, Montrose, CO 81415
Phone: 970-240-1411
Season: Year round
Established: 1999
Acres: 62,844
Maps:
Website: blm.gov/…