The Gunnison Gorge Wilderness was designated as a Wilderness Area by the United States Congress in 1999. It now contains over 17,000 acres and is under the control of the Bureau of Land Management.
The wilderness area is part of the Gunnison Gorge National Conservation Area and at its southeast border lies the Black Canyon of the Gunnison Wilderness.
Activities
The Gunnison Gorge Wilderness is located within the double canyon of the Gunnison River, which flows from the Black Canyon of the Gunnison National Park at the southeast border of the wilderness. The river flows out of the wilderness via the Smith Fork to the north.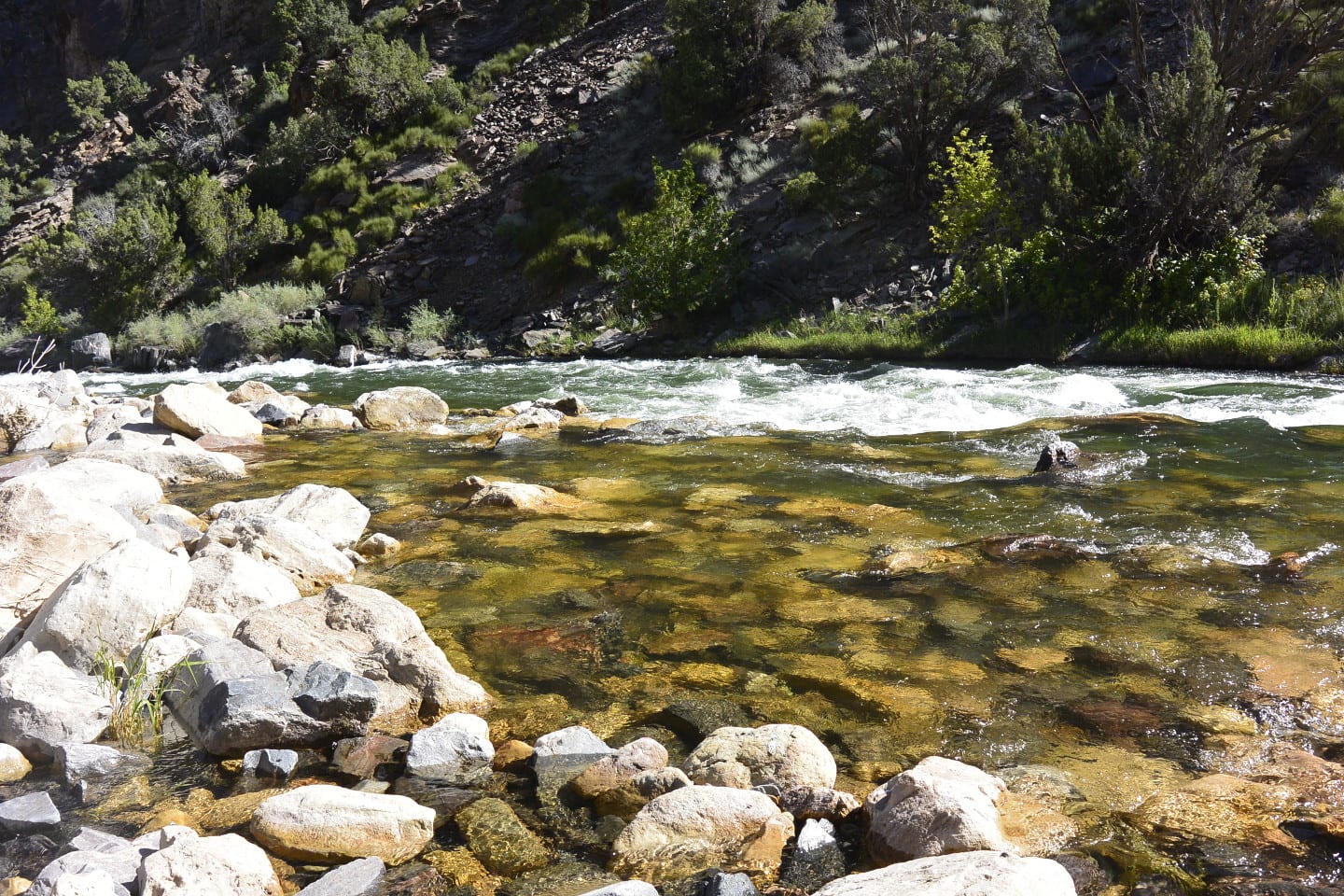 Visitors can enjoy a wide variety of activities in the Gunnison Gorge Wilderness. There are five named trails winding through the wilderness. The most used trail in the wilderness would be the Chukar Trail, used by kayakers and rafters to carry equipment to the river. Other popular trails include the Bobcat Trail, Ute Trail, Smith Fork Trail, and Duncan Trail.
The Gunnison River being at the center of the Gunnison Gorge Wilderness also makes the wilderness popular for water sports. As mentioned above, kayakers and rafters are regular visitors in the wilderness. Anglers also frequent the wilderness for its Gold Medal waters filled with trout.
Getting There
The closest cities to the Gunnison Gorge wilderness are Montrose and Delta, and the wilderness can be accessed via several routes from either city.
Details
Nearby Towns:
Phone: 970-240-5309
Season: Year-round
Established: 1999
Management: BLM
Website: blm.gov/…