With the holidays behind us and as we start to round out the winter season, we begin to look forward to spring in the next month. But winter isn't over yet and to prove it Colorado offers plenty of winter events and activities this February to keep you moving and get you through the cold days of winter.
With colder temperatures settling in, February is filled with every snow sport imaginable, numerous winter festivals, and a whole lot of love. Discover below things to do this month in Colorado.
Here are some things to do in CO during February 2022:
Winter Festivals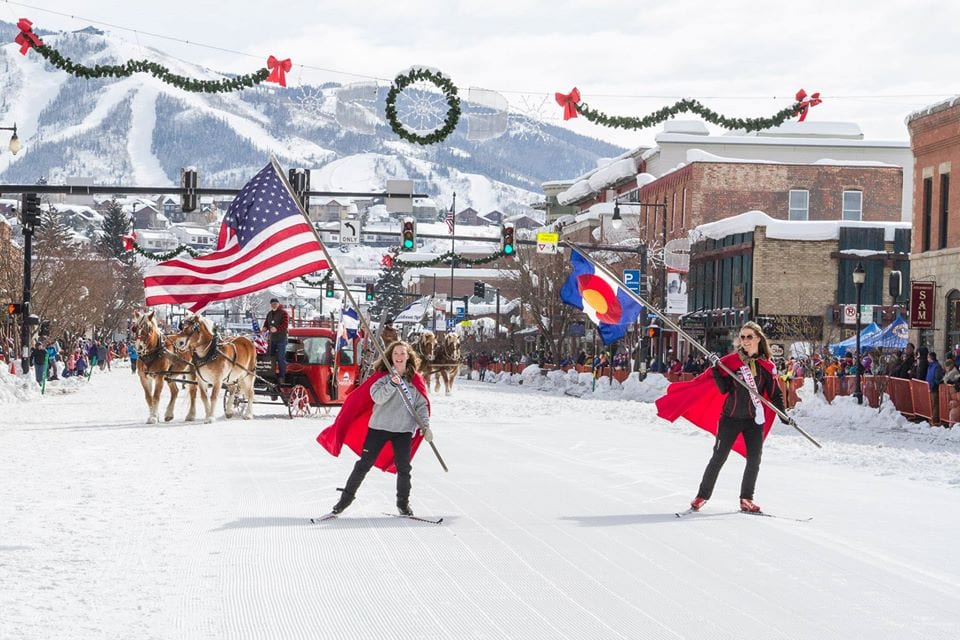 This time of year, almost every mountain town hosts its version of a winter festival or carnival. Filled with ice sculptures, ice climbing, and almost every snow sport you can think of, mark your calendars for these events in February.
List of winter festivals in February:
Steamboat Springs Winter Carnival
Frozen River Film and Ice Climbing Festivals
Redstone Winter Fest
Grand Lake Winter Carnival
Loveland Fire & Ice Festival
Pagosa Springs Winterfest Weekend
Cripple Creek Ice Festival
Celebrate Valentine's Day Colorado style
Attend the Loveland Sweetheart Classic
Run with your sweetheart at the annual Loveland Sweetheart Classic. A running tradition for over 70 years, this four-mile race is the centerpiece to the Loveland Sweetheart Festival that runs the entire Valentine's Day weekend. Even if you don't run, participate in the fun by locking your love on the Love Lock Sculpture and other love-themed activities.
Send a love letter from Loveland, CO
Known as Colorado's sweetest city, Loveland is home to the "Valentine's Remailing Program". Every year, thousands of Valentines are sent to Loveland, where volunteers stamp a love poem and design on them. The Valentine's are then sent on their way to their original receiver, with a bit of extra love attached.
Attend Eldora's Nighthawks Race Series cancelled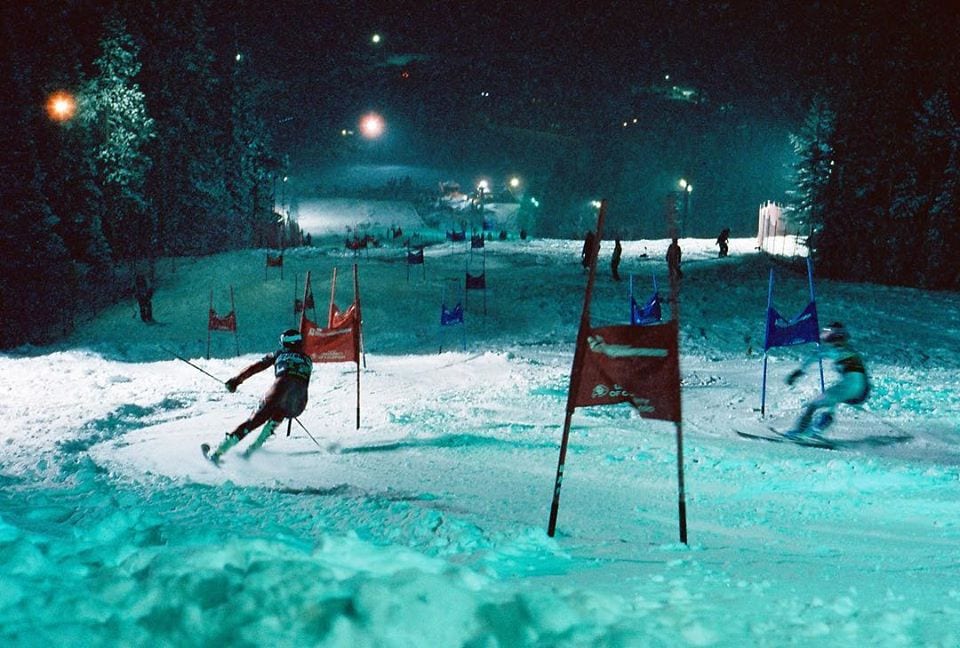 This event is postponed until 2022-23 winter season, due to staff shortages. For six consecutive Wednesday nights, starting late January running through early March, Eldora hosts their unique night-time skiing event, the Nighthawks Race Series. The event features alpine, uphill, Nordic, and snowshoe races. The month of February will host four out of the six evenings, including the 5th, 12th, 19th, and the 26th.
Celebrate Mardi Gras mountain style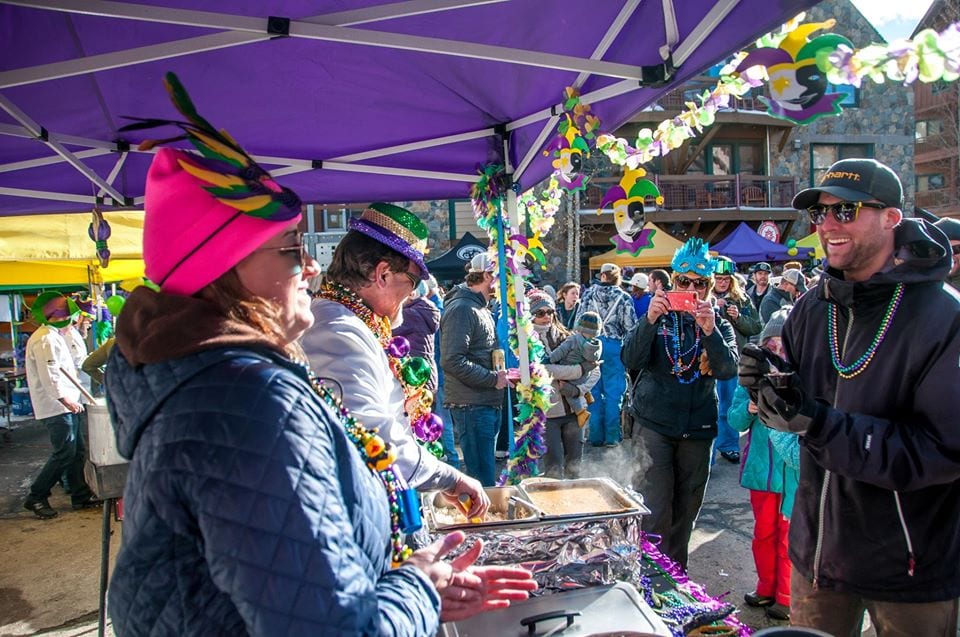 We may not be New Orleans, but Colorado can celebrate Mardi Gras with the best of them.
Mardi Gras celebration at Snowmass
Head to beautiful Snowmass for a Mardi Gras party in the mountains. In true Colorado style, this long-standing tradition starts off with the Mother of All Ascensions uphill race, followed by the traditional bead toss, live music, and a finale firework show to complete the festivities.
When: March 1, 2022
Mardi Gras celebration at Keystone Resort
The Mardi Gras celebration at Keystone Resort isn't just about the party itself, it's, just as it is in New Orleans, about the food! Give your taste buds something to be excited about with the gumbo cook-off. All complete with live music, bead throwing, and colorful costumes.
When: March 1, 2022
Denver Restaurant week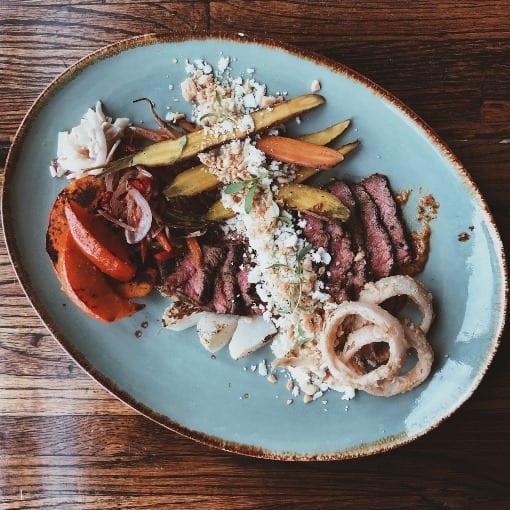 Find your favorite Denver restaurant or re-visit your favorite go-to during Denver's Restaurant Week. In its 16th year, the event showcases hundreds of Denver's top restaurants with each of them offering multi-course dinners for tiered price offerings. Over 200 menus will be available from a wide selection of Denver-based restaurants.
When: March 11th – 20th, 2022
Orchid Show at Denver Botanic Gardens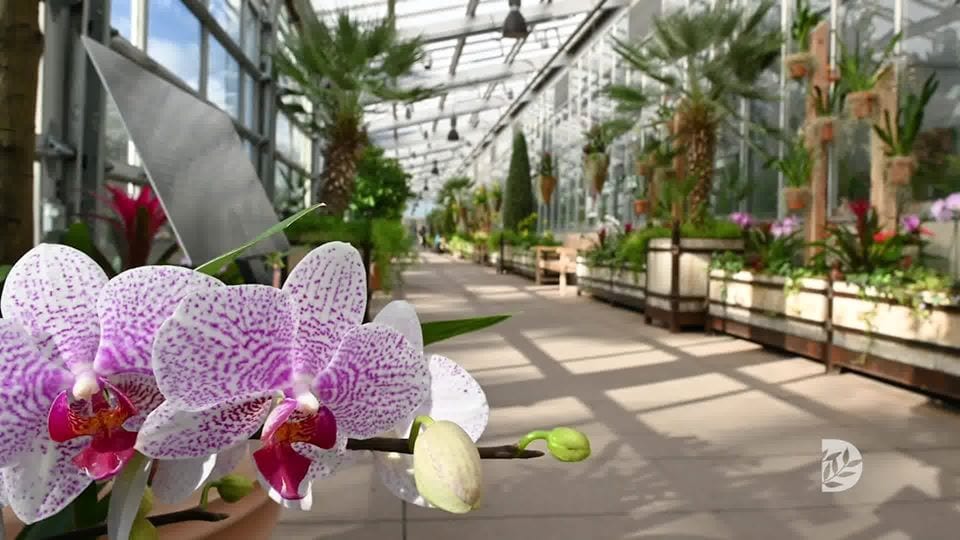 Visit the Denver Botanic Gardens for their annual orchid show and see beautiful displays of delicate orchids. The orchid show takes place inside at the York Street location, so this makes a great option for a day at the gardens on a cold day.
When: Jan. 13, 2022 – Feb. 21, 2022
The aforementioned activities are just a few of the wonderful things to do in February in Colorado. And next month in March brings even more fun at high elevation. Reminiscing? Check out January's things to do.