Lake City's Ice Climbing Festival is a great, low-key event for those looking to escape the chaos of the popular resort towns. Spend the weekend in a winter wonderland with various activities amongst the friendly Hinsdale County locals.
This year's festivtities will be held on Saturday, February 3rd, 2024. Imagine standing against a big beautiful blue ice-covered wall watching the best climbers scale up it. It might seem overwhelming for beginners, but those who seek the thrill of climbing will definitely appreciate the challenge or at least spectating others.
Winter Ice Climbing Competition in Lake City, CO
In early February, Lake City's Ice Park will once again have their Ice Climbing Festival. There will be men's and women's categories and other levels for participants to compete. There will also be awesome prizes in store for the best climbs which will be given at the award ceremony immediately after the event.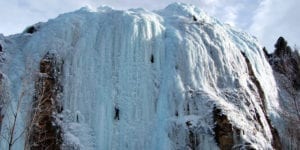 This festival is the brainchild of Lake City Ice Climbs, Inc. which is a non-profit organization that aims to provide a unique climbing experience at the Lake City Ice Park. Because they are a volunteer-based organization, this kind of festival aims to gather donations to help keep the park going.
For those who will be traveling to participate in the event, there are some sponsors that offer discounts on hotel accommodations. There are also small bars and restaurants where people can hang out and have a drink before or after the event.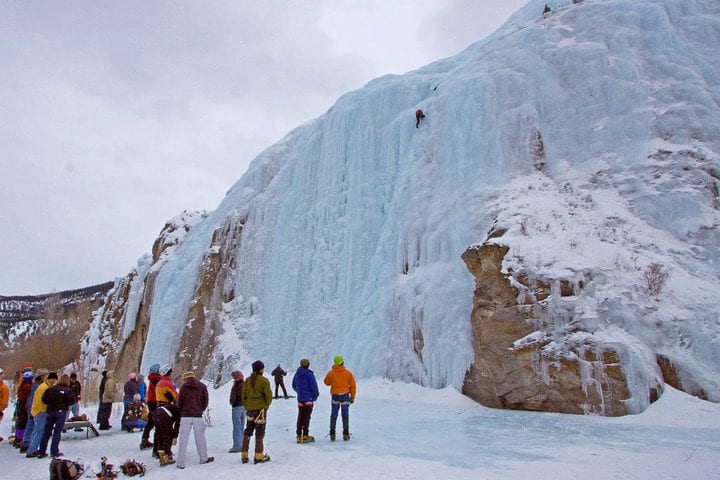 Nearby Accommodations
Check out the best hotels in Lake City.
Details
Address: Lake City Ice Park, Lake City, CO 81235
Date: Saturday, February 3, 2024
Cost: Free to watch
Website: lakecityice.com/festival