Every winter the Yampa Valley lights up whenever the first ice blocks arrive, days early in downtown Steamboat. They rest patiently street-side, waiting to be sculpted for the annual Winter Carnival.
This five-day cold-weather affair covers everything from horse-pulled skiers to a torched run down from mid-mountain. The Winter Carnival parties are from Wednesday to Sunday, February 9th to 13th, 2020.
Winter Carnival 2020 Calendar of Events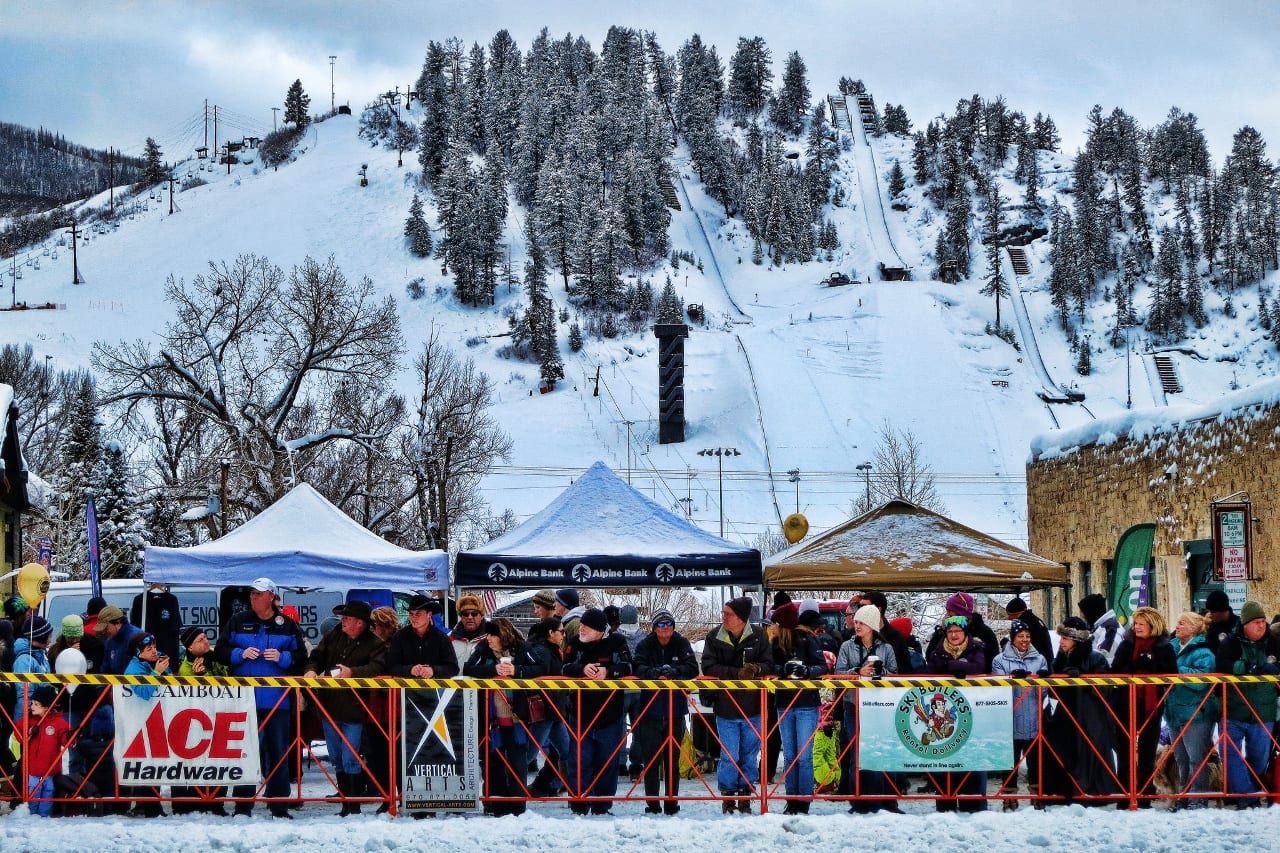 The festivities begin in the Olympian Hall by honoring the Winter Carnival Queen and her entourage. Most of the events take place either on Lincoln Avenue or at Howelsen Hill.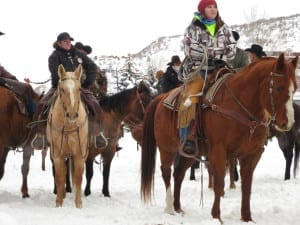 Wednesday, Feb 9:
Opening Ceremonies
Speed and Flight Night Ski Jumping
Duane Vandenbusche History of Skiing
Thursday, Feb 10:
Snow Sculpture Judging
Cross Country Obstacle Race
Powder Tools Mid-Winter Terrain Park Jam Session
Parent-Child Duals
Ski Jumping Jamboree
S'More Family Fun Party
Friday, Feb 11:
Christy Sports Soda Pop Slalom
Nordic Jumping Exhibition
Amateur Ski Jumping
Johnsie Memorial Dual Slalom Bicycle Race
Tito's Mountain Soiree Party
Saturday, Feb 12: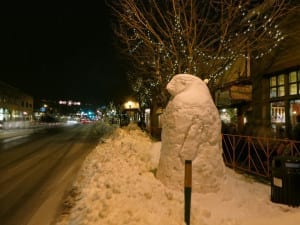 King of Columbus Pancake Breakfast
100-meter Nordic Sprint'
Street Events
Pro Alpine Ski Jumping Qualifications
SSWSC Athlete Exhibition
Night Extravaganza
Sunday, Feb 13:
Street Events
Diamond Hitch Parade
Pro Alpine Ski Jumping Finals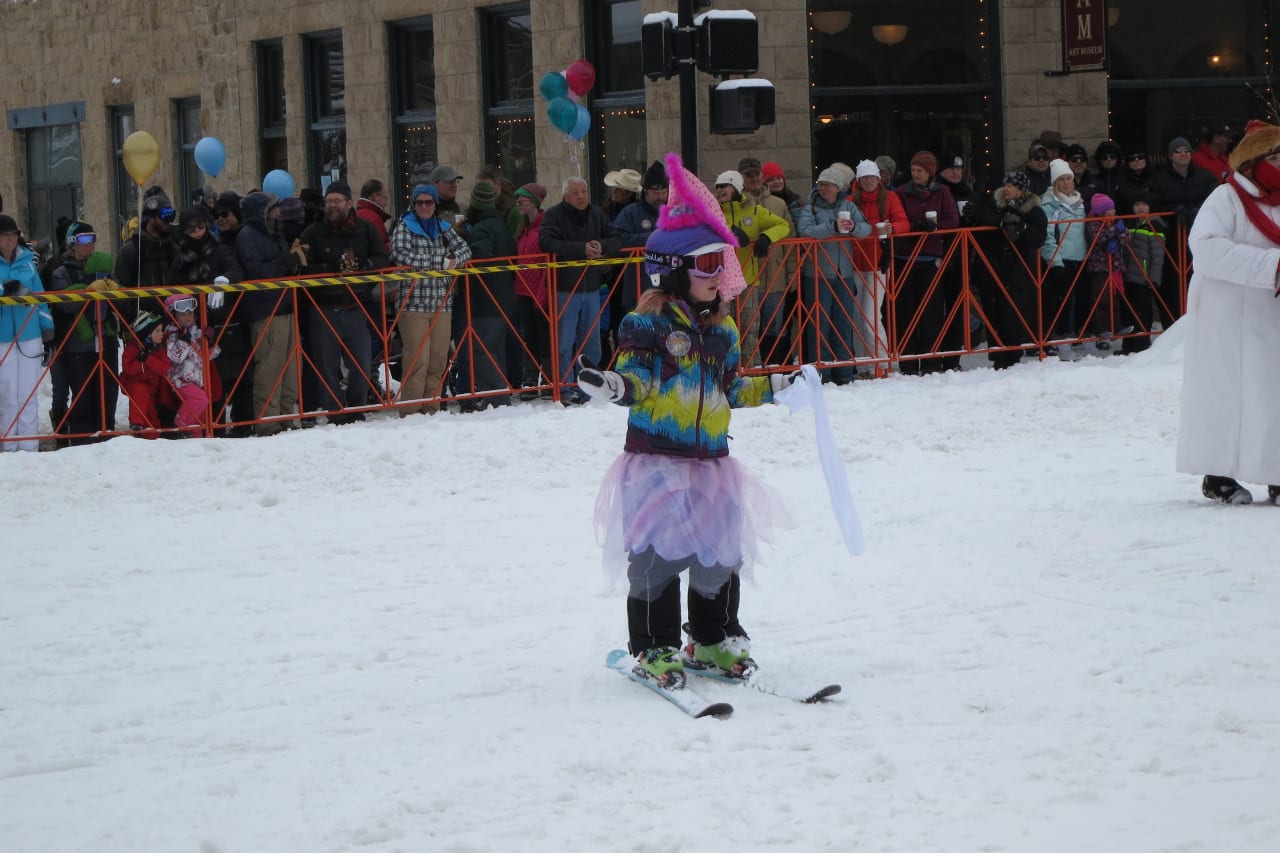 Steamboat Springs Accommodations
Details
Address: Steamboat Springs, CO
Date: Wed-Sun, February 9-13, 2022
Cost: Free and Paid
Website: steamboatchamber.com/events/annual-events/steamboat-winter-carnival