An experience that takes you beyond the bottle, Azura Cellars is more than just a winery. Visitors can sip on a glass of pinot, browse a fine art gallery, enjoy an afternoon of sailing – while taking in beautiful mountain views, all at this intimate winery.
Nestled in the foothills of the West Elk Mountains in the North Fork Valley, Azura Cellars has been serving up Colorado wines since 2004 to its local residents of Paonia and travelers passing through.
Winery, Wine Tastings and Art Gallery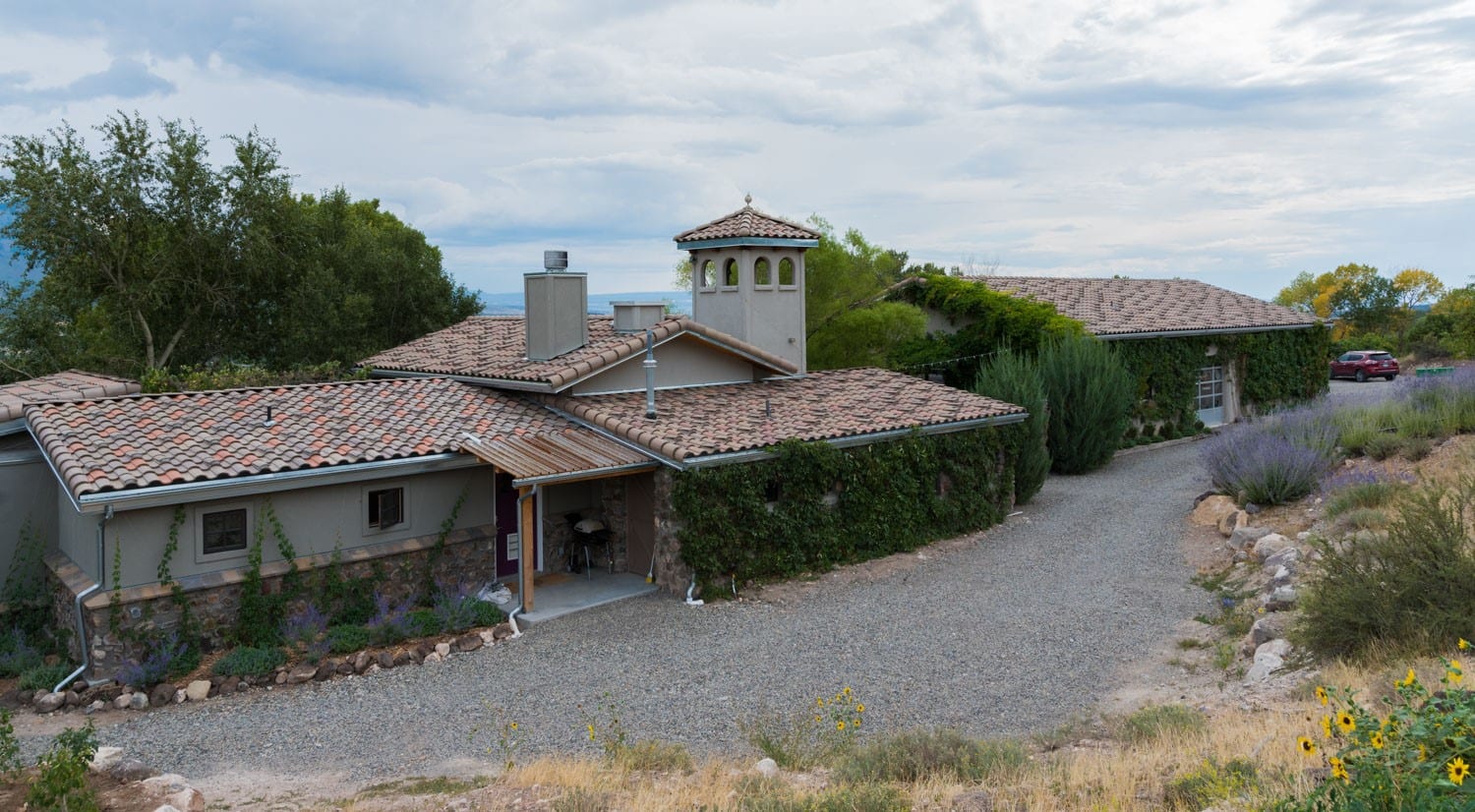 What originally started out as an art gallery soon became a local winery and a favorite destination to take in area mountain views. Set in an idyllic location in the North Fork Valley, the verdant farms and mild climate offers the perfect setting for growing grapes. Surrounded by orchards, farms, and vineyards, it is easy to see others who have also made Paonia home for growing produce and yielding some of the best wines in the state.
Using only Colorado-grown grapes, Azura focuses on creating a limited selection of high-quality wines, which include a crisp Pinot Gris, a few white varietals, and a pleasant Riesling. The Yacht Club Red (a name that honors their sailing heritage) is a house favorite – a blend of three grapes and a taste unlike any other.
Sip
The Tuscan-style tasting room, located inside the Azura Art Gallery, is on the smaller side with a few stools at the bar but ample seating is available outside on their large stone patio and intimate garden. Plan to hang around for a while and savor a glass of wine with a paired charcuterie board – all while enjoying the picturesque views from their luxurious outdoor patio.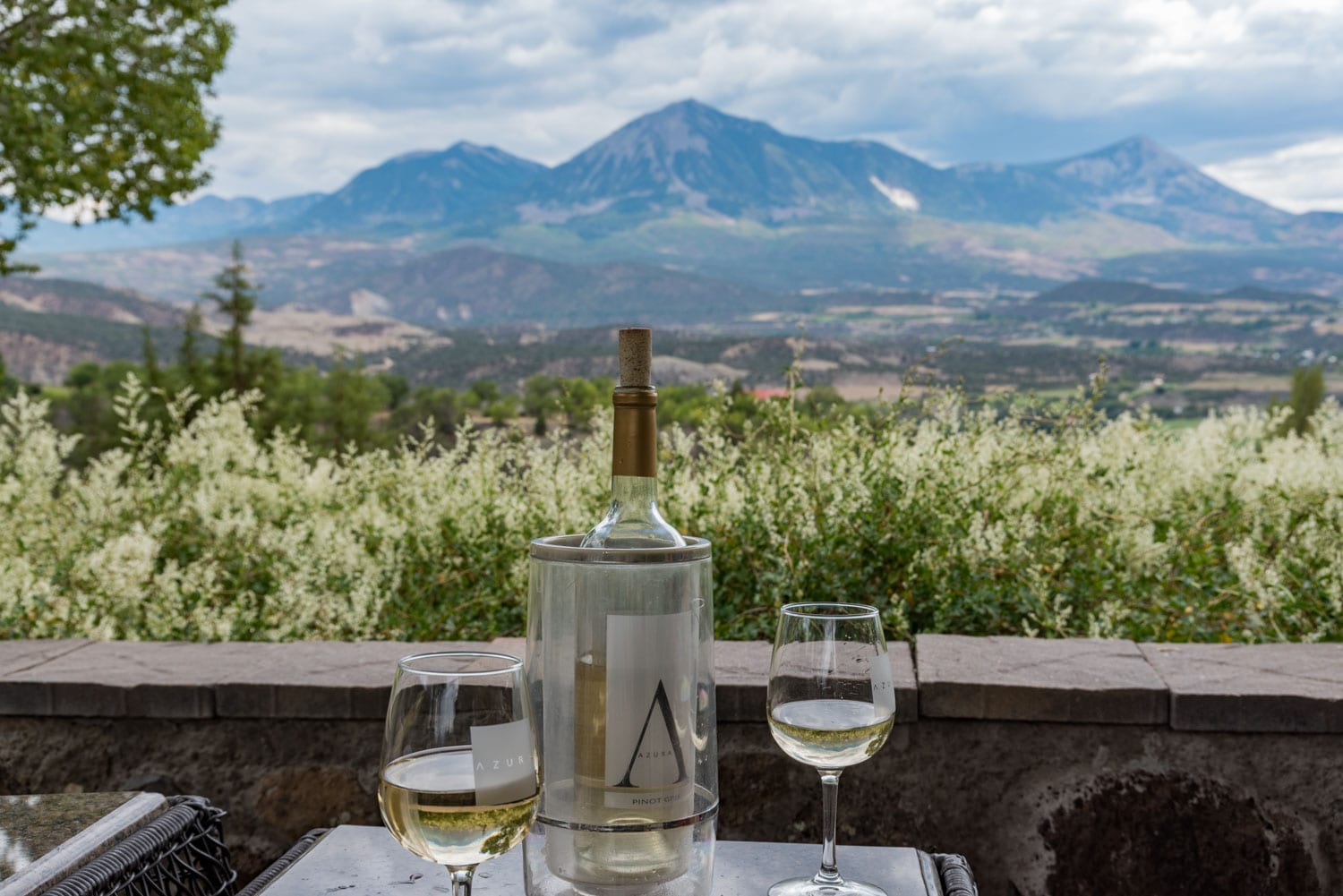 Perched above the hillside, onlookers can take in scenes of snow-capped peaks of the West Elk Mountains, with the expansive valley floor below. But the views don't stop there, with the property's immaculate landscaping and flowering gardens, visitors can experience a little piece of heaven on earth.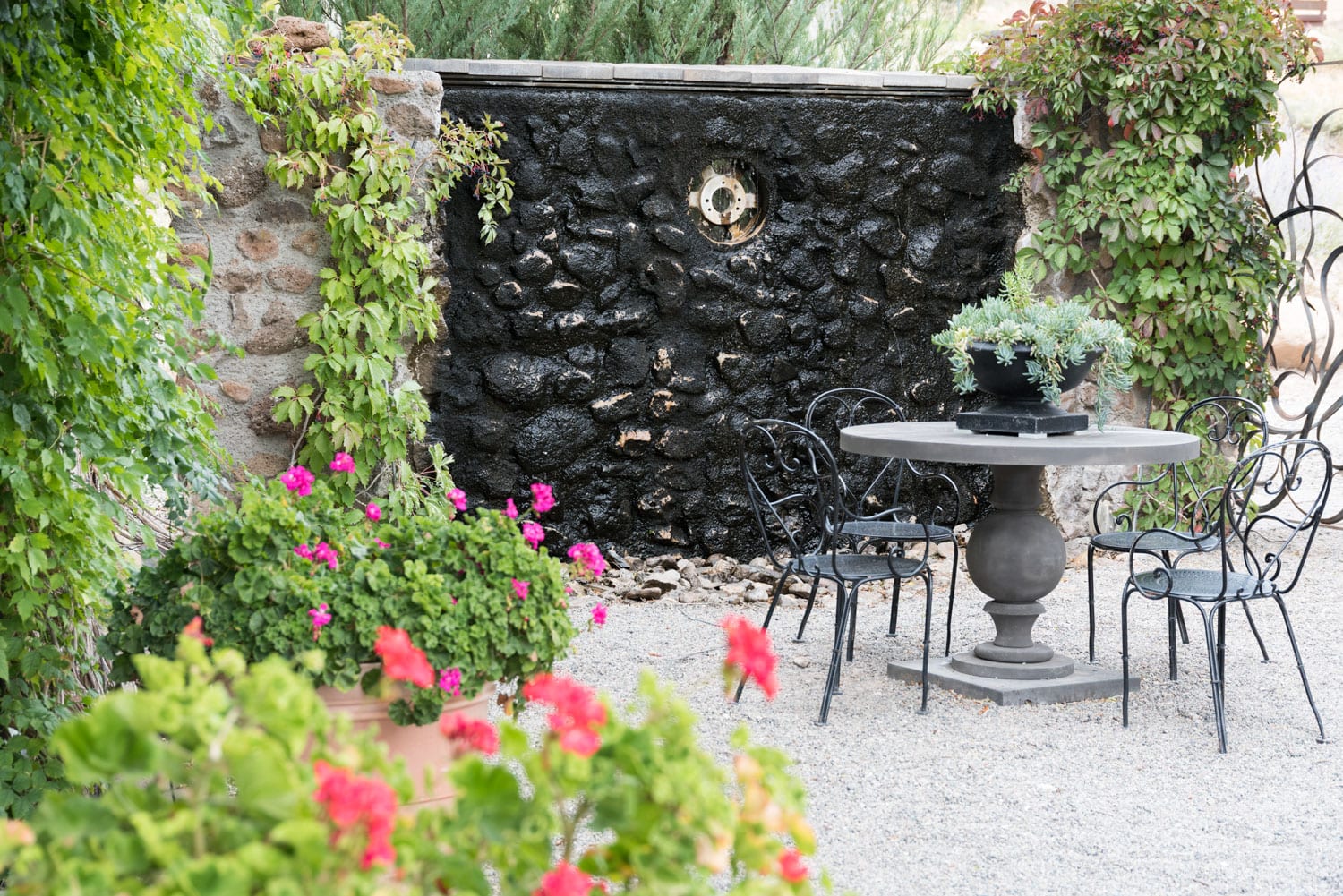 Sail
Named after the owners' sailboat, which was their home away from home while they sailed around the world, Azura Cellars is a winery with a nautical touch. With the Azura Yacht Club, the winery invites visitors to sail with them on the property's picturesque pond. Be sure to check their website for an updated sailing schedule.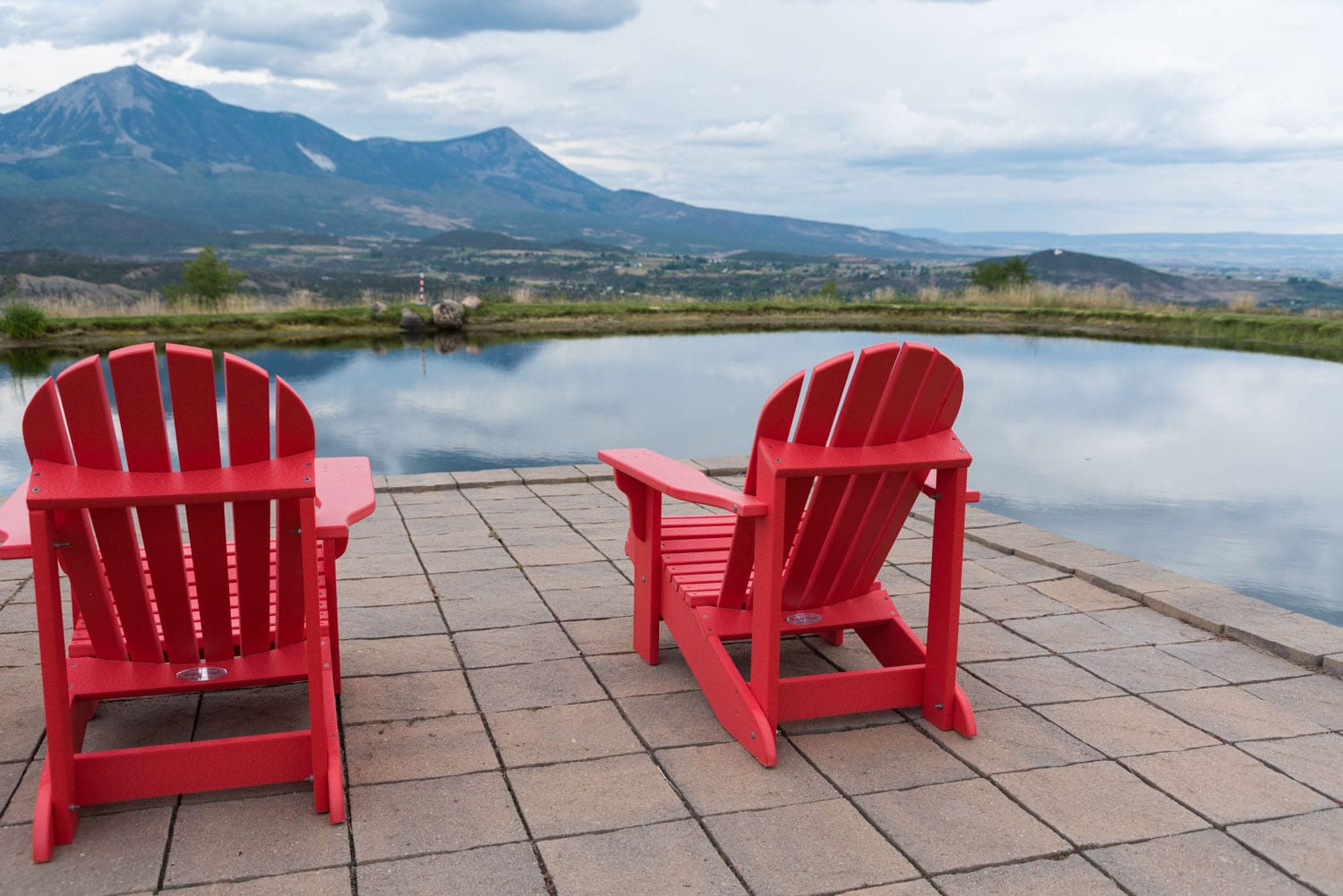 Shop
Find a gift for yourself or a special someone at the Azura Gallery. From fine-art sculptures to elaborate jewelry pieces, visitors can uncover unique art pieces designed and created by local artists.
Events
While Azura Cellars does not host any on-site events at this time, they participate in several local annual events such as the North Fork Uncorked (held every Father's Day weekend) and West Elks Wine Trail (first weekend in August).
Their tasting room is open May through October; 11:00 AM to 6:00 PM.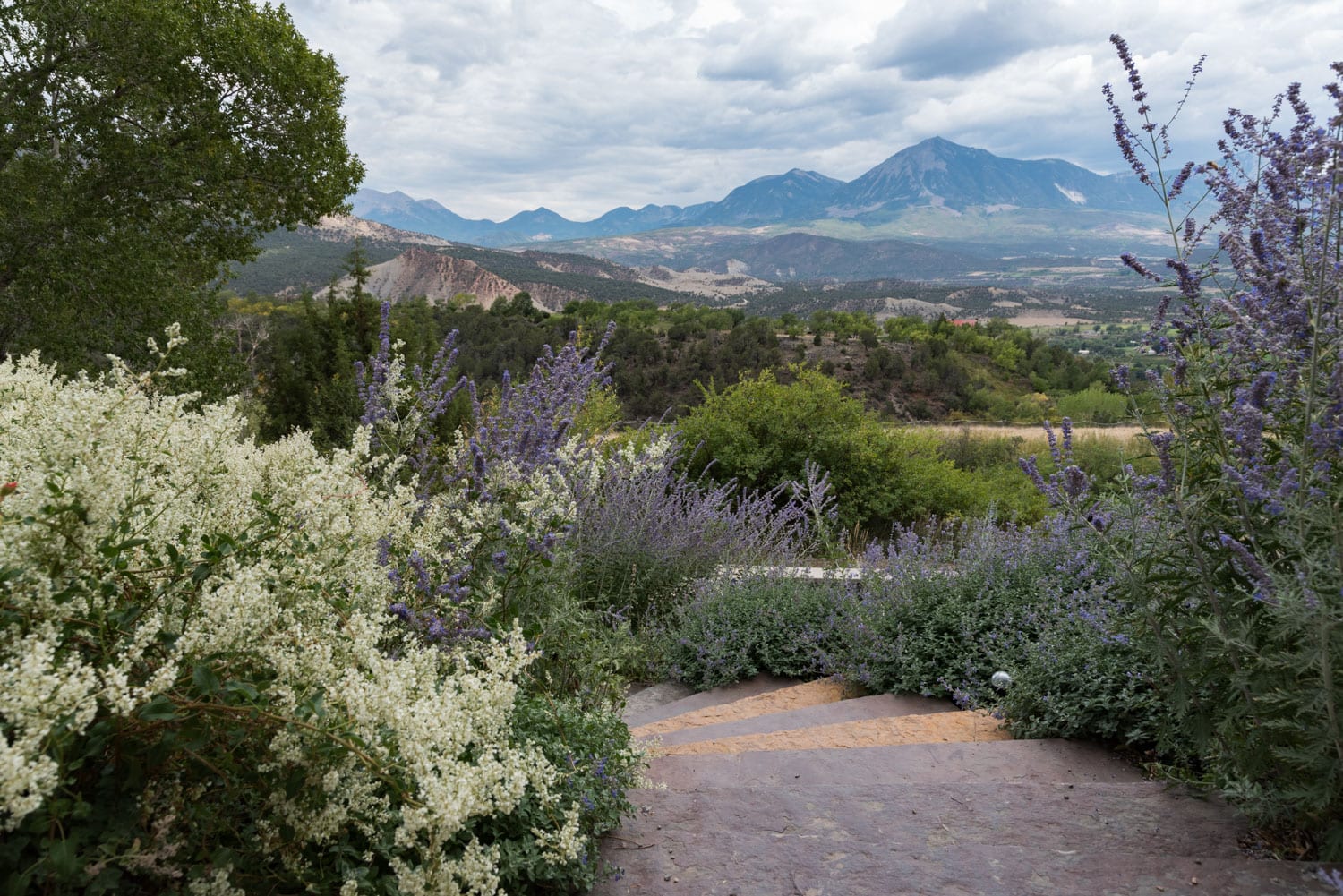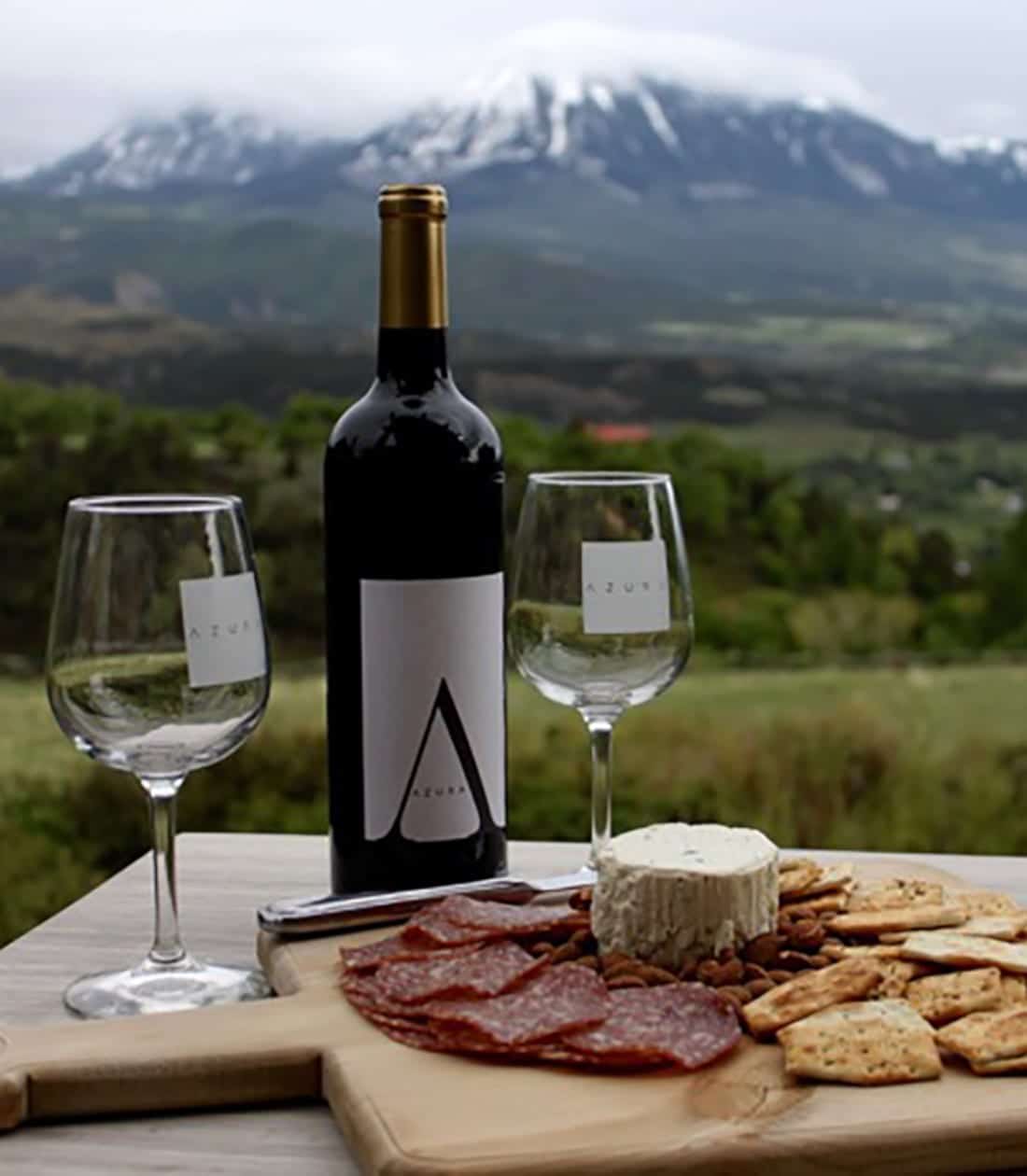 Details
Address: 16764 Farmers Mine Rd, Paonia, CO 81428
Phone: 970-390-4251
Season: Open May 1st through October
Website: azuracellars.com