Penitente Canyon, is a remote area of the Colorado wilderness with an international appeal. It's located just north of Del Norte in the western San Luis Valley.
The 300 rock climbing routes make the area a destination for climbers from around the world. Penitente Canyon is located near the boundaries of the Rio Grande National Forest. It is monitored and maintained by the Bureau of Land Management, a federal agency, as a Special Recreation Management Area.
Activities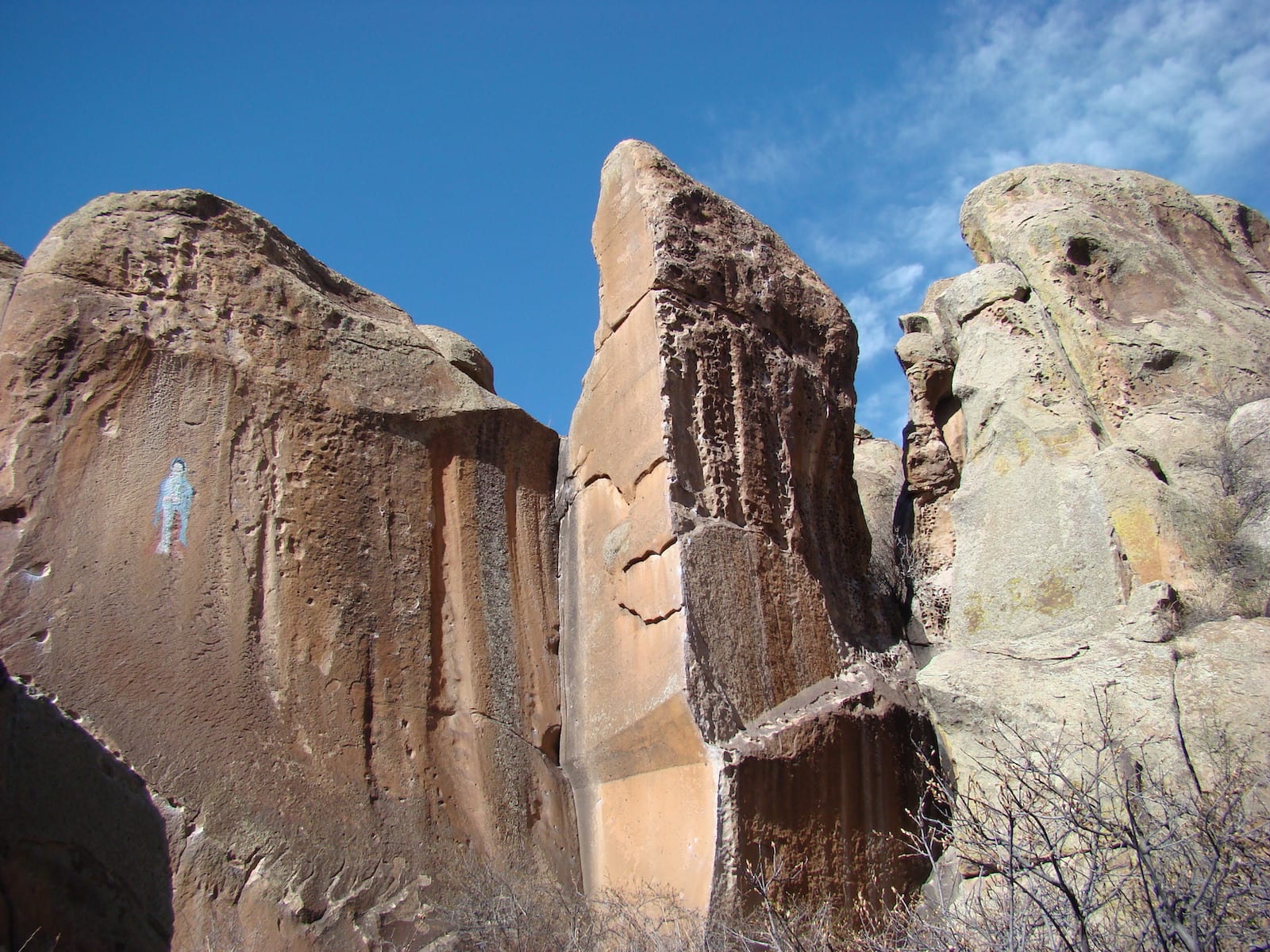 Camping – The Penitente Canyon Campground offers nine walk-in tent sites, four drive-in sites for campers, a pair of group sites and five toilets. Fees are $11 per night with a limit of two vehicles, one trailer and no more than six people in two tents. Group sites are $20 per night with a maximum of four vehicles, one trailer and 15 people in five tents.
Horses are not allowed in the campground. Dogs are welcome but must be kept on a leash with their owners nearby.
Rock Climbing – The south-facing routes offer the unique experience of year-round climbing. Even in the most frigid winter months, the south face stays free of snow allowing climbers to flock here even in December and January.
Climbers should not disturb nesting birds on the cliff face. Awareness of rattlesnakes and black bears is a must.
Penitente Canyon is a relatively late arrival on the climbing scene, discovered by rock climbers around 1985. It is part of the La Garita Caldera, a volcanic eruption of earth-shaking proportions that occurred in the early Oligocene.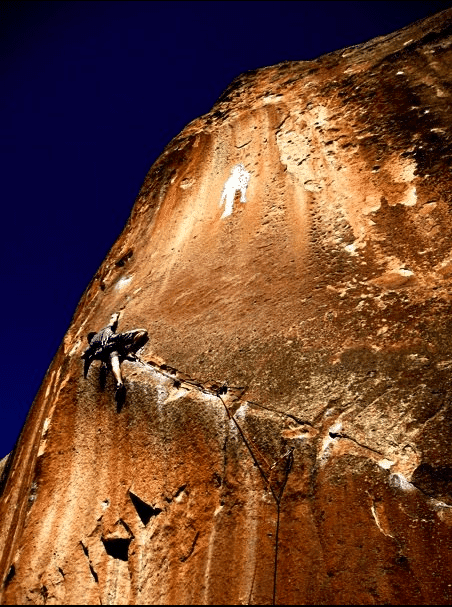 Biking/Hiking/Horseback Riding – The area is highly regarded for climbing, but hikers, mountain bikers and horseback riders have abundant opportunities to use the intertwined network of trails that flow throughout the area.
A pair of trails, Mountain Bike Loop A and Loop B are set aside just for bikers.
Penitente Canyon, Witches Canyon Trail, Rock Garden Trail, and Wagon Tracks Trail are all excellent options to view wildlife, scenic vistas and the unique flora of the Colorado Mountains.
A connector trail creates a shortcut between Mountain Bike Loop and the change from Penitente Canyon to Rock Garden Trail.
Getting There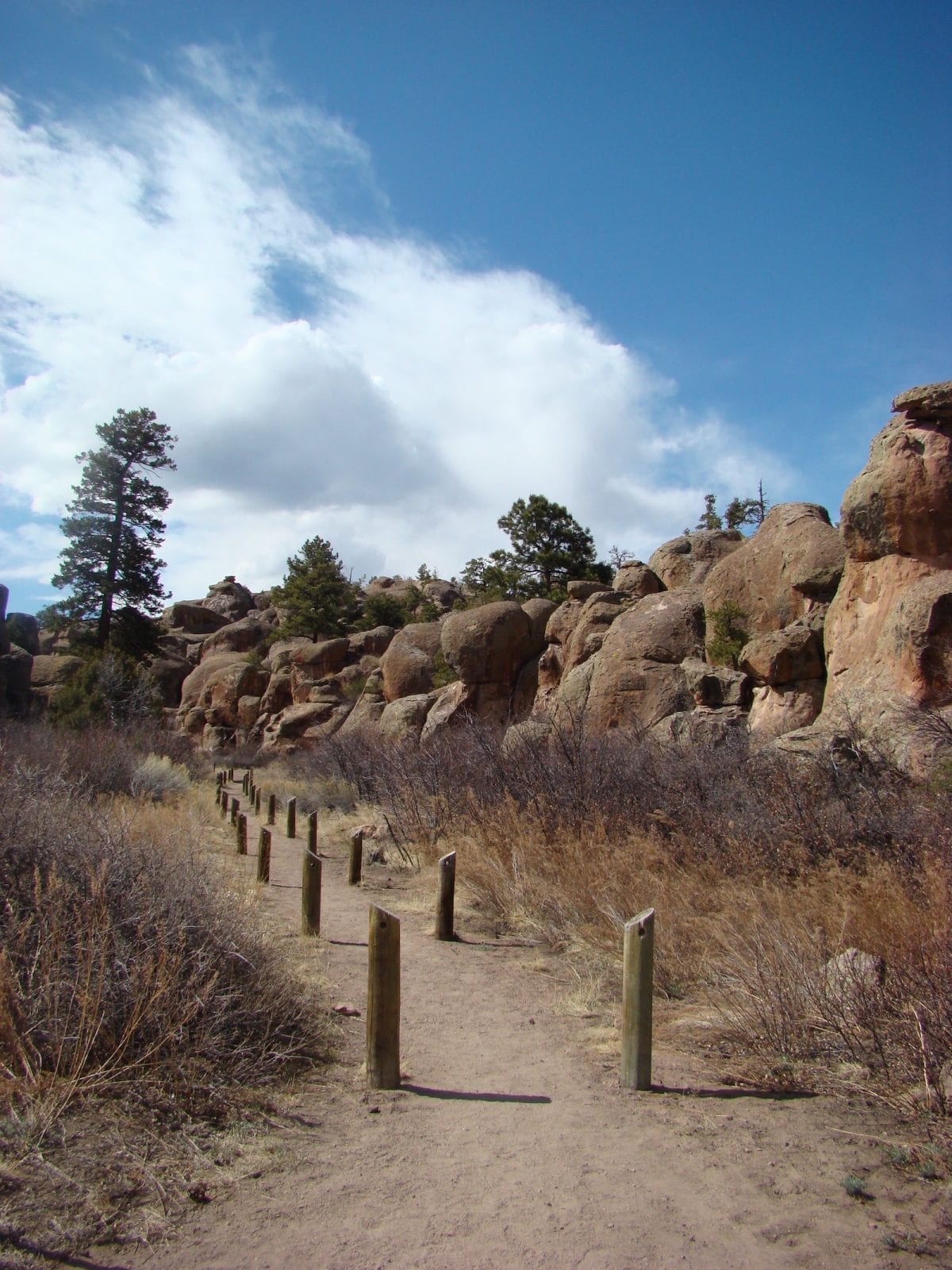 The two main routes to Penitente Canyon both join at Del Norte.
Coming from Walsenburg to Del Norte – U.S. Highway 160 to Del Norte. From Del Norte take Highway 112 to County Road 38A, go north for eight miles and you'll be at Penitente Canyon.
Coming from Denver/Highway 285 north to Del Norte – Take U.S. Highway 285 south toward Del Norte. Nearing Del Norte before junction at Highway 112, take a right onto to County Road G. Drive six miles to La Garita. Take County Road 38A and Penitente Canyon will be about a mile on your right.
Details
Address: Penitente Canyon, Colorado 81082 (near Del Norte)
Season: Year round
Website: blm.gov/visit/search-details/1697/2